In his request for a search warrant, a law enforcement agent described Epic Charter Schools as being set up a decade ago as a profit-generating "scheme."
And he described the school's co-founders as deeply involved in alleged embezzlement of state funds and obtaining money under false pretenses — such as personally recruiting "ghost students" to boost the school's funding and allowing students who completed no work or moved out of state on the school's rolls.
All of which begs the question: Who is responsible for oversight of Epic? And have they done enough to be a check on the state's largest virtual school?
Co-founders David Chaney and Ben Harris, in a joint statement, say the allegations are false.
"We will continue to cooperate with investigators, as we have throughout the history of our school. We are confident the facts will once again vindicate our team," their joint statement reads.
The allegations outlined in the Oklahoma State Bureau of Investigation's search warrant have drawn the attention of the highest-ranking state officials. Superintendent of Public Instruction Joy Hofmeister, who called the allegations "extremely serious, disturbing," and Gov. Kevin Stitt on Friday called for an investigative audit of Epic.
The OSBI investigation is ongoing, and the outcome will influence what happens next. Plus, as a charter school, Epic is more loosely regulated than traditional district schools and is an icon of school choice to supporters. So increased efforts to curb its practices could meet resistance.
Structure
Epic, the brand name for Community Strategies Inc., is a nonprofit 501©(3) organization and has a board of directors, which is the first line of accountability. They serve as both a nonprofit board and the school's board.
Above that, there's the Statewide Virtual Charter School Board, which is a small state agency with a governor-appointed board charged with overseeing and authorizing each statewide virtual school.
Then there's the state Department of Education, which accredits Epic as a charter school, and Rose State College, which sponsors Epic's separate charter school composed of blended learning centers in Oklahoma City and Tulsa. The school is audited by an independent auditor each year, and the State Auditor could do an investigative audit on request, as was done Friday by the governor and state superintendent.
As a nonprofit, Epic is also subject to IRS rules for tax-exempt charities requiring transparency and banning campaign activities and profits for shareholders.
Charter school authorizers — in Epic's case, the Statewide Virtual Charter School Board — have two main responsibilities, said Greg Richmond, chief executive officer of the National Association of Charter School Authorizers. Those are making sure taxpayers are getting what they paid for and children are getting a good education.
Richmond said part of the problem with virtual school accountability is most school laws were not written with virtual schools in mind.
"That creates uncertainty around how things are supposed to be administered and creates openings which a disingenuous person can take advantage of," he said.
Several states have uncovered fraud at virtual schools at taxpayers' expense. A large virtual charter in Ohio closed abruptly last year and the state ordered it to repay $80 million. In Indiana, state investigators say two virtual charter schools received public funding based on inflated enrollments and have ordered the school to return $40 million.
Statewide Virtual Charter School Board
Richmond says one weakness in accountability that he commonly sees in states is that virtual schools are overseen by a separate agency, and that agency is often understaffed and underfunded.
Oklahoma's virtual charter school board has just three staff members, two of whom oversee the state's virtual charter schools. It also has a six-member board, which includes Executive Director Rebecca Wilkinson.
While Oklahoma has just four statewide virtual schools, those schools reported a total of more than 25,000 students last school year.
Wilkinson said the board "has and continues to cooperate with the Oklahoma State Bureau of Investigation." She declined to comment further.
She has previously raised concerns about Epic's academic scores and student turnover. She has spearheaded a new accountability system for virtual schools to measure their performance. If the schools fail to meet the board's criteria, they can lose their charter and be shut down. The new accountability system begins this year with Epic and Oklahoma Virtual Charter Academy, and the other schools will be added as their contracts are renewed.
Wilkinson also began more closely tracking virtual schools' attendance by requiring them to submit student counts monthly — an effort to determine whether there are big jumps or drops in enrollment at certain points in the year. This check likely would not catch "ghost students," defined by the OSBI as students enrolled at Epic who received little or no instruction but were recruited and kept on the rolls to inflate enrollment and state funding.
The Legislature
Epic makes aggressive efforts to influence state officials.
Epic's two founders have contributed over $157,000 in campaign contributions since 2016 to lawmakers and other elected officials. With their spouses' donations, the total climbs to nearly $193,500. The recipients include dozens of legislators as well as Joy Hofmeister and Attorney General Mike Hunter.
Hofmeister's campaign has received more than $40,000 since 2016 from Chaney and Harris and their spouses.
Within her office, the person tasked with giving Hofmeister legal advice, general counsel Brad Clark, previously worked for attorney Bill Hickman, who represents Epic and many other charter schools. Clark represented Epic in lawsuits against the department in 2010 and in 2013.
The for-profit company that manages Epic, Epic Youth Services, employs lobbyist Bobby Stem. Epic Youth Services is owned by Chaney and Harris.
Each year Epic hosts its own Capitol Day, with thousands of students and families descending on the statehouse. This year Chaney and Harris took a photo with Gov. Stitt, and Chaney posted it to his Facebook page.
A new law requires virtual schools to be subject to the same financial reporting and audits as school districts, and requires virtual charters that contract with managing organizations to detail how those dollars are spent.
Sen. Ron Sharp, R-Shawnee, has been raising concerns about Epic for months. On Wednesday, he called on the Legislature to withhold Epic's funding for 2019-20 until the investigation is complete. Sharp is a former history teacher.
State Department of Education
Like all public schools, Epic is audited each year. The most recent audits — for Epic One-on-One statewide virtual school and Epic Blended — were completed by CBEW Professional Group, based in Cushing. The audits cover only the activities of the school, not Epic Youth Services, the for-profit that contracts to manage the school.
The audits found no deficiencies and found the school in compliance.
"We are audited by the state Department of Education and state-approved auditors each school year and are supremely confident that we operate our public school system within the boundaries of state and federal law," Shelly Hickman, a spokeswoman for Epic, said July 16.
However, the scope of these types of audits is more shallow than an investigative audit, which has never been requested on Epic, according to the State Auditor. Only certain entities can request audits: the state Department of Education, the governor, House and Senate leaders jointly, the attorney general, the Statewide Virtual Charter School Board, the school's own board or a district attorney.
There's another way: through a citizen petition. But it requires the signatures of 10% of voters in the county where the school or public body is located. For a statewide school like Epic, obtaining those signatures would be extremely difficult.
Epic's School Board
Epic's five-member board meets quarterly. Mike Cantrell is head of an oil and gas investment company in Ada, Betsy Brown is a lawyer in Norman, and Adam Reynolds is co-owner and founder of Centennial Home Mortgage in Edmond.
Another attorney, Doug Scott of Tulsa, holds the chairman position. Also on the board is Liberty Mitchell, an Epic graduate and daughter of Oklahoma City broadcast and podcast producer Scott Mitchell.
The board appears to be fairly hands-off in its role in the school. For instance, at the September meeting, there was only one vote, on a consent docket, and it was approved unanimously. The entire meeting lasted 25 minutes, according to the meeting minutes.
Epic typically holds two school board meetings, one after the other: One is for its fully virtual school, the other is for its blended school. Both boards have the same members.
Epic Charter Schools: A Tulsa World investigation
School funding adjusted: Tulsa County districts down $31 million; Epic gains $156 million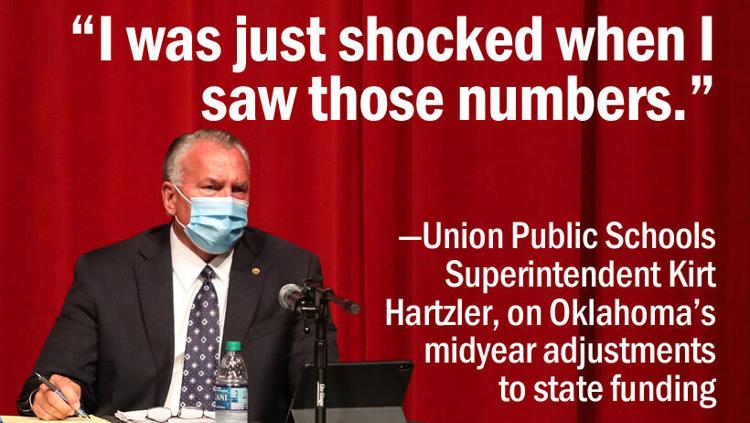 School finance chiefs call on state leaders to intervene before hike in funding to Epic Charter Schools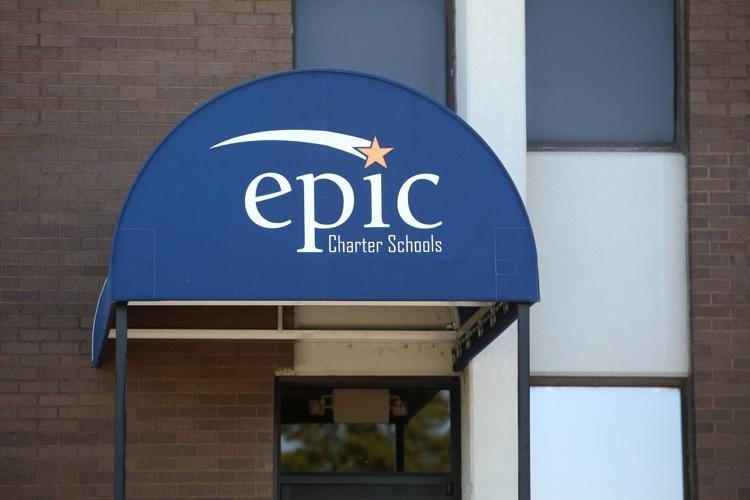 Two board members barred from all Epic Charter Schools matters over conflict-of-interest concerns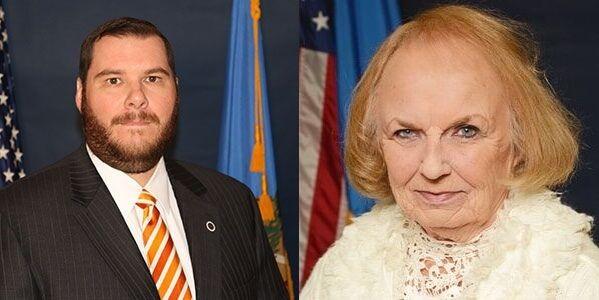 Epic Charter Schools' board amends contract with for-profit management company, directs accounting practice changes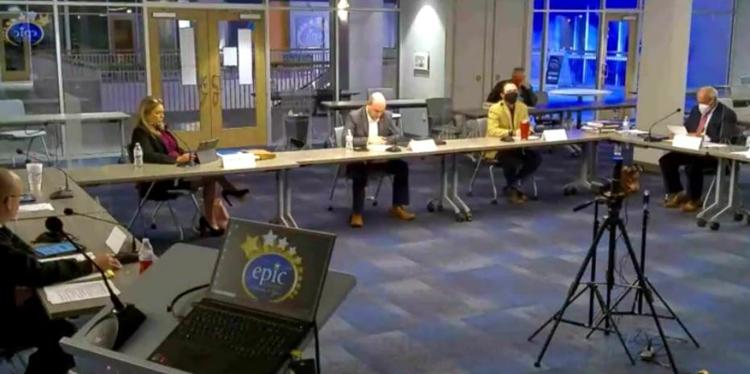 Governor removes board president leading inquiries into Epic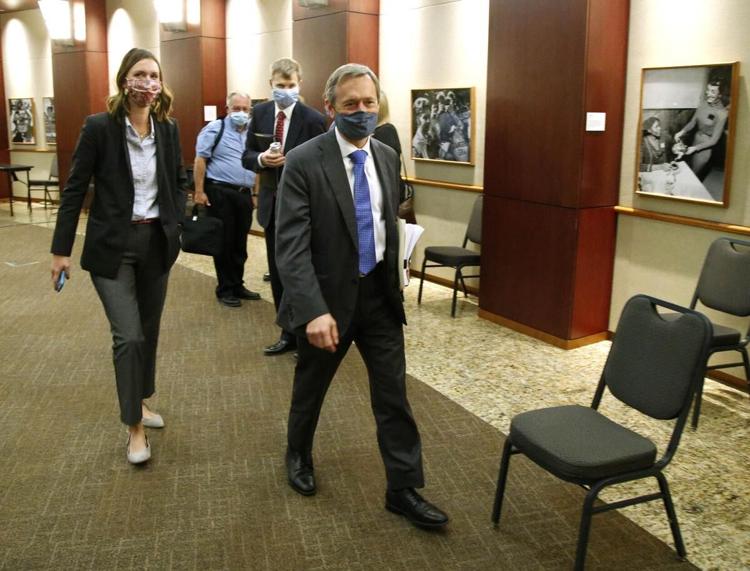 Epic Charter Schools gets a pass on accreditation downgrade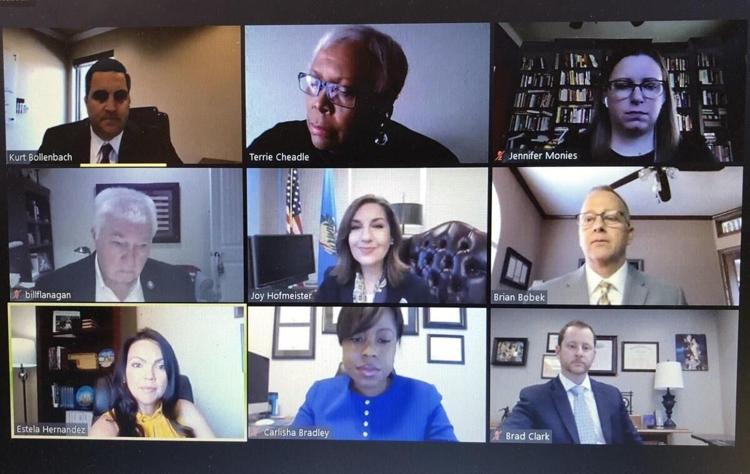 Lawmakers call for audit of State Department of Education
Tulsa lawmaker vows systemic overhaul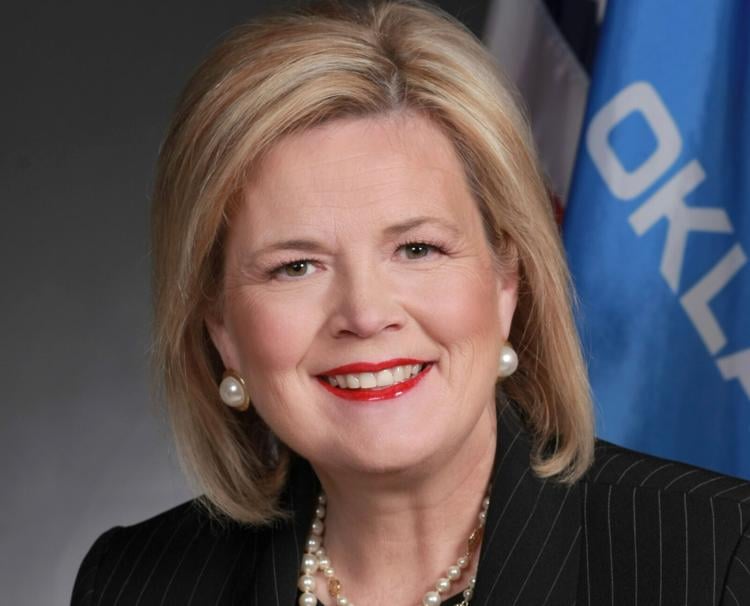 Epic Charter Schools governing boards respond to recent actions by two state education boards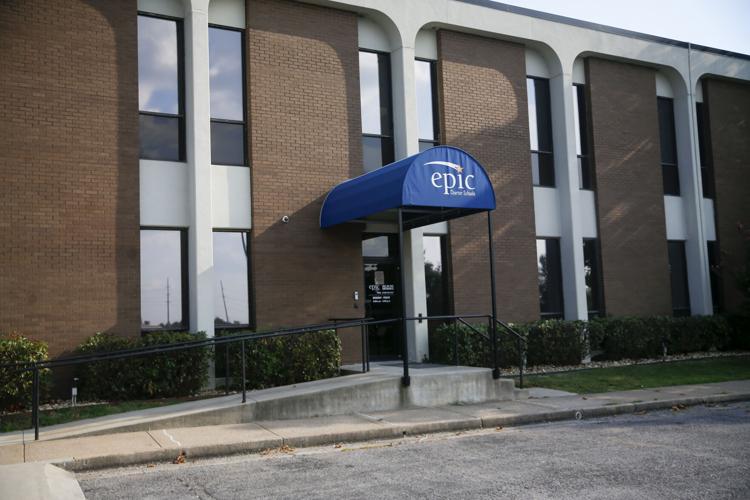 Epic Charter Schools board member resigns amid state audit fallout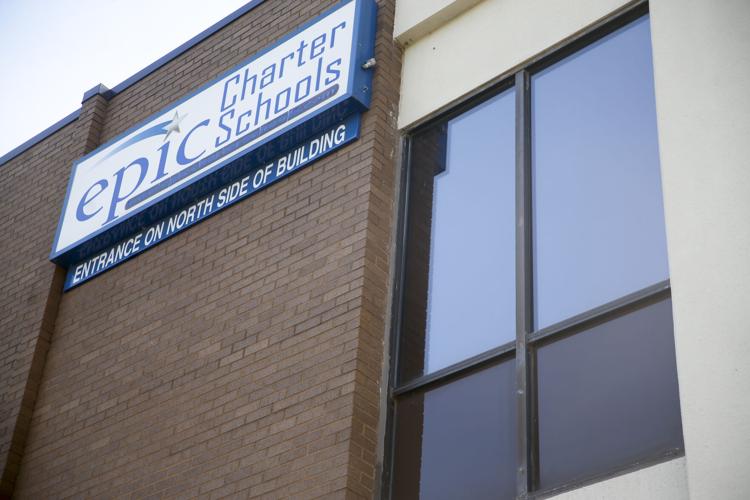 Education policy leaders from state Senate, House reflect on Epic Charter Schools audit findings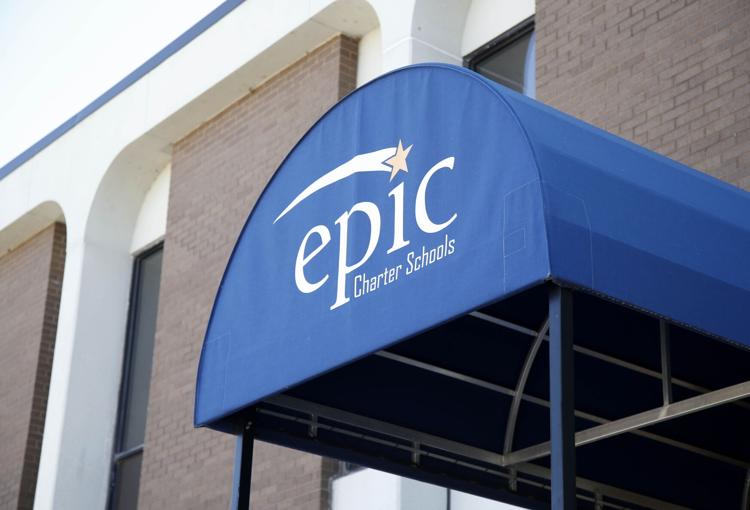 Statewide Virtual Charter School Board member is relative of Epic co-founder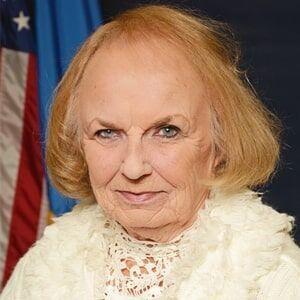 Statewide Virtual Charter School Board votes to begin contract termination process against Epic Charter Schools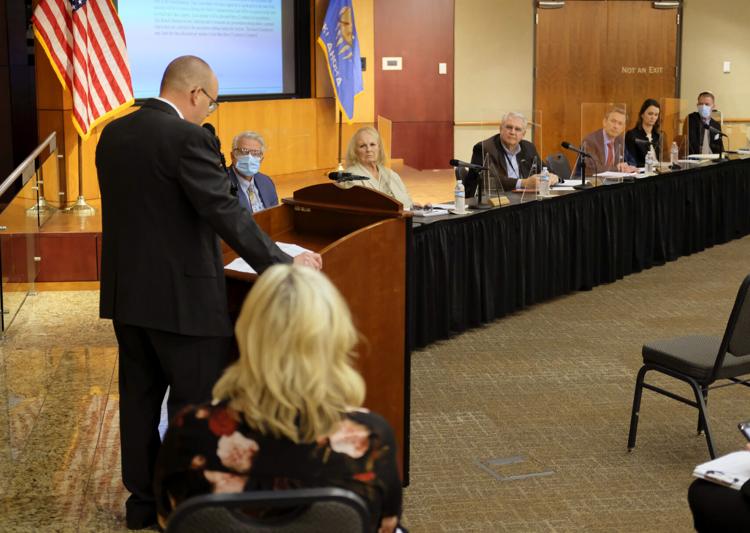 State education board demands $11.2 million back from Epic Charter Schools over state audit findings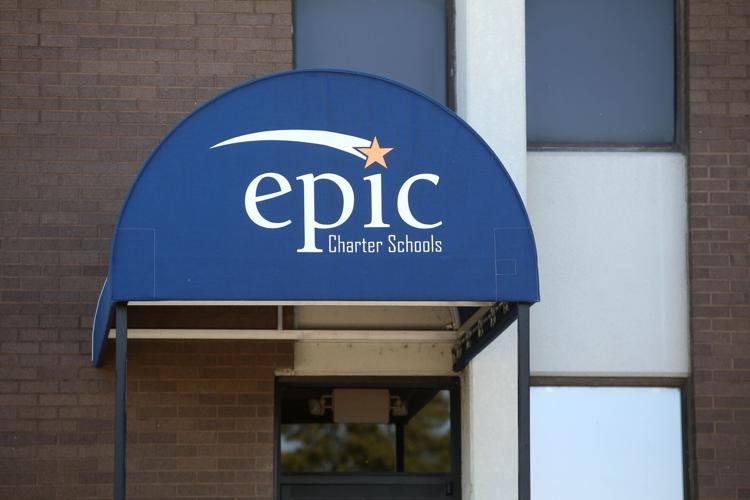 Lawmakers announce joint hearing on Epic Charter Schools audit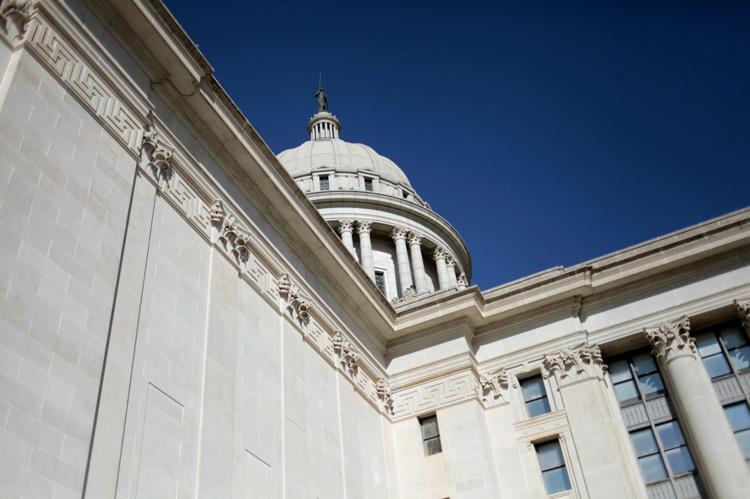 Oklahoma AG's Office takes reins in Epic Charter Schools investigation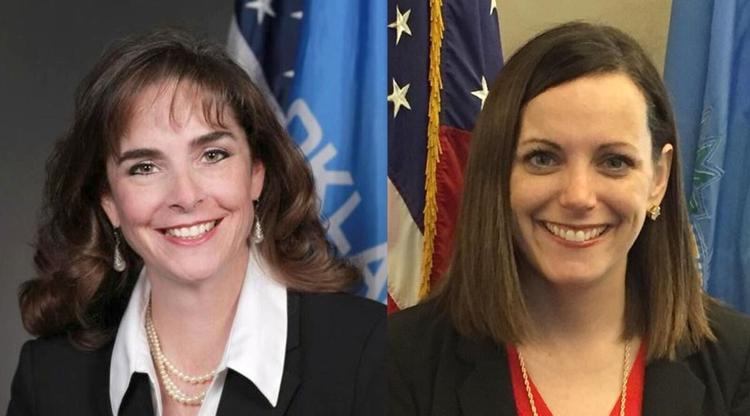 State education board calls special meeting on Epic Charter Schools audit
Superintendent Hofmeister responds to accountability failures cited in state audit of Epic Charter Schools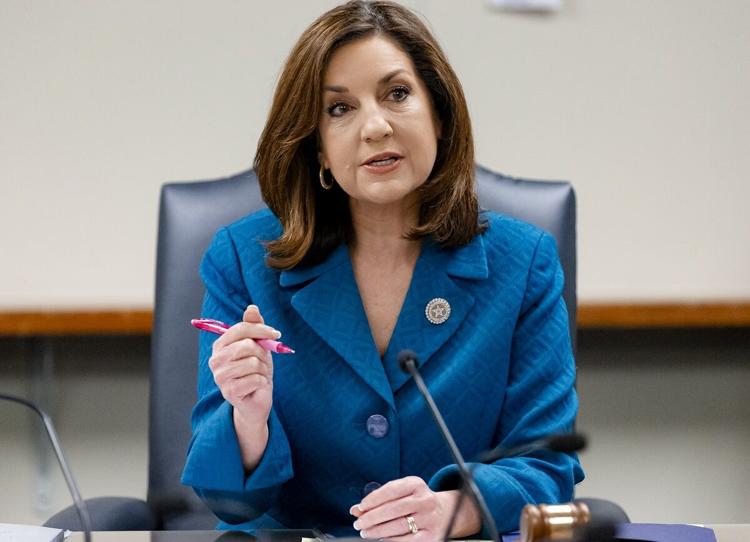 'Epic owes Oklahoma $8.9 million': Improper transfers, chronic misreporting found by state auditor's investigation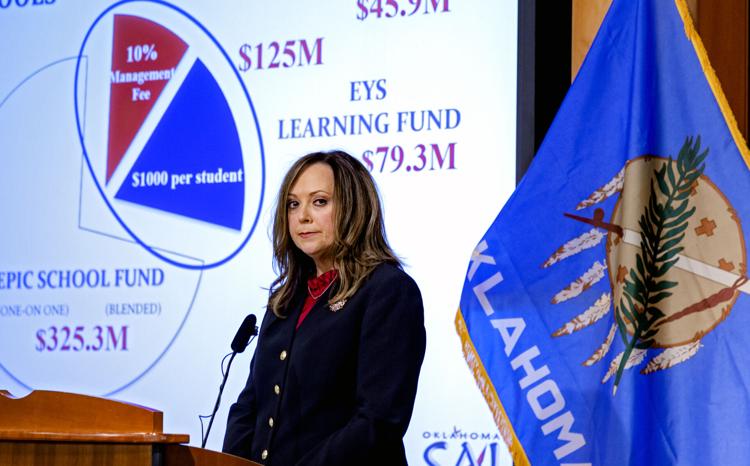 Officials call Epic audit findings 'concerning,' 'deeply disturbing,' 'troubling'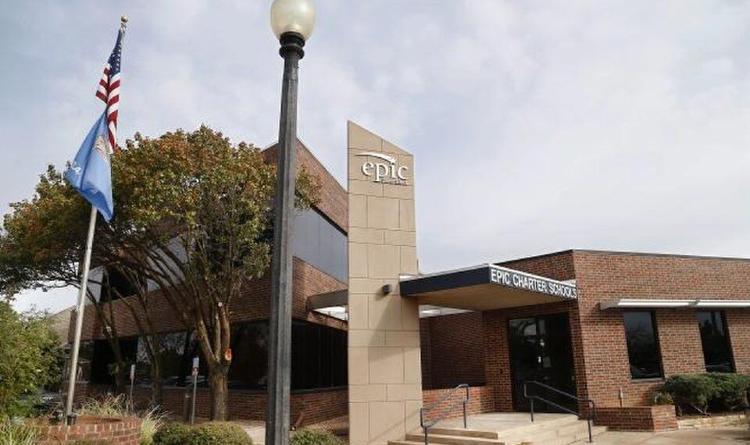 Key findings and conclusions from the Oct. 1, 2020, report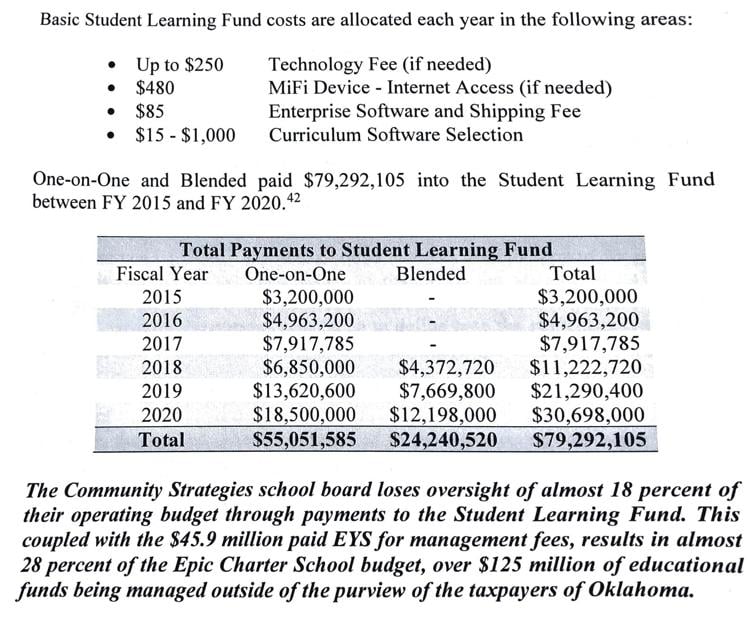 Key findings and conclusions from the Oct. 1, 2020, report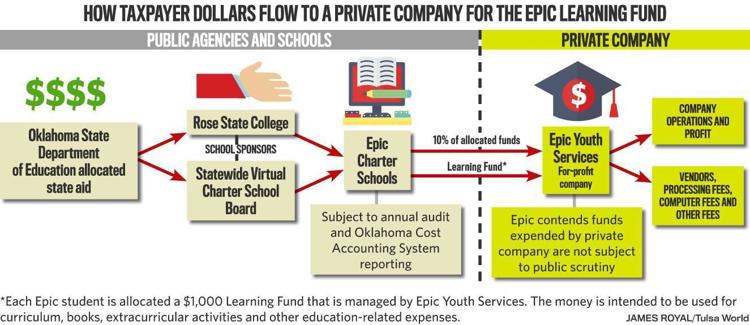 Key findings and conclusions from the Oct. 1, 2020, report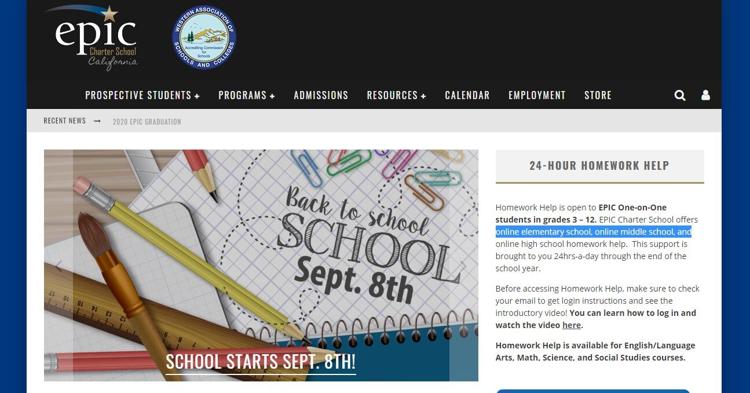 Key findings and conclusions from the Oct. 1, 2020, report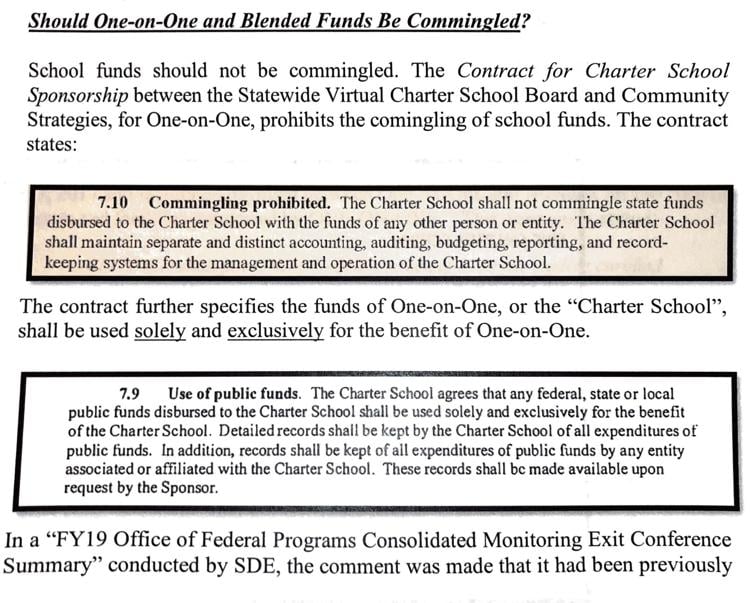 Key findings and conclusions from the Oct. 1, 2020, report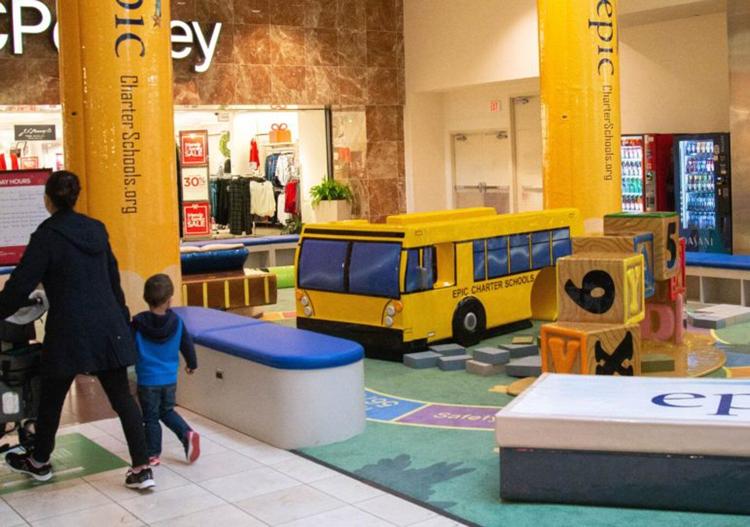 Epic Charter Schools targets state senator again in pre-election email to parents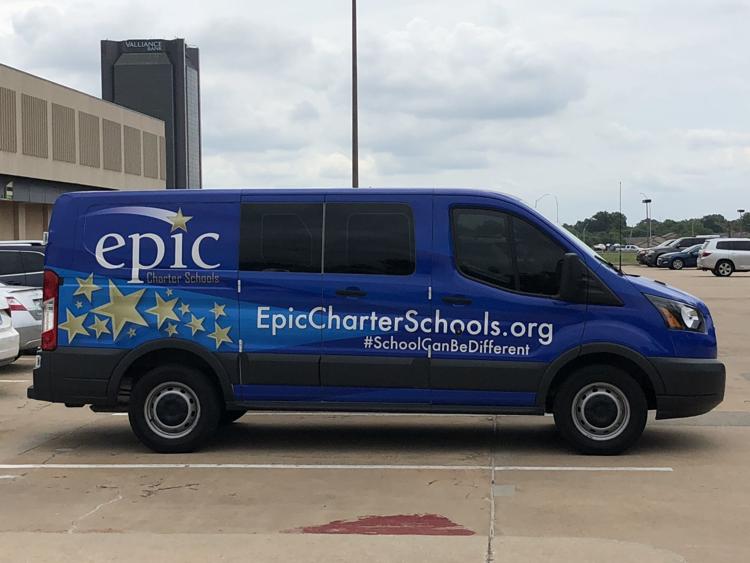 Epic Charter Schools founders and backers keep up campaign influence spending amid state investigations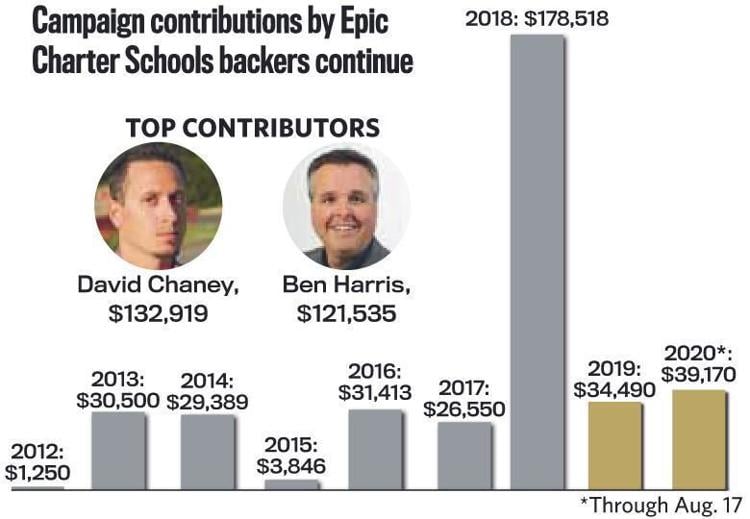 State senator sued by Epic Charter Schools awarded legal fees plus $500,000 in sanctions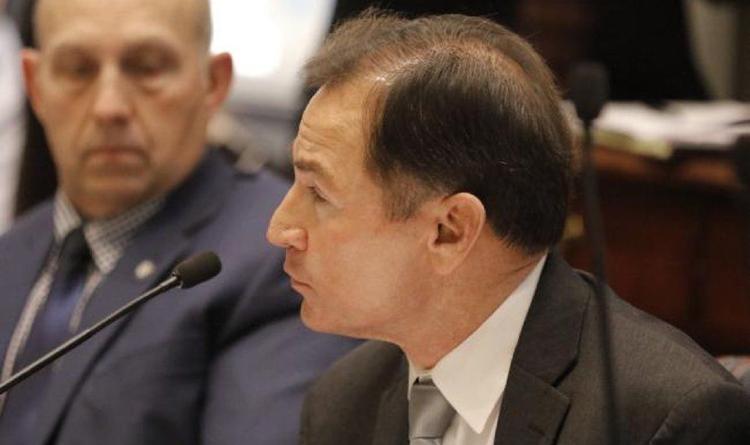 Enrollment already up 77% across Oklahoma's six virtual charter schools amid COVID-19 pandemic

Epic co-founder claims innocence in new video address amid back-to-school student recruiting drive
Epic becomes Oklahoma's largest school district as pandemic pushes virtual enrollment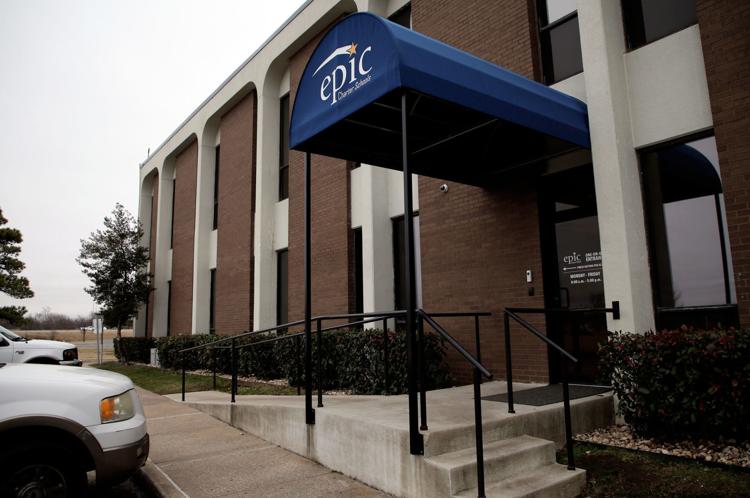 Oklahoma Statewide Virtual Charter School Board wants to weigh in on court case involving Epic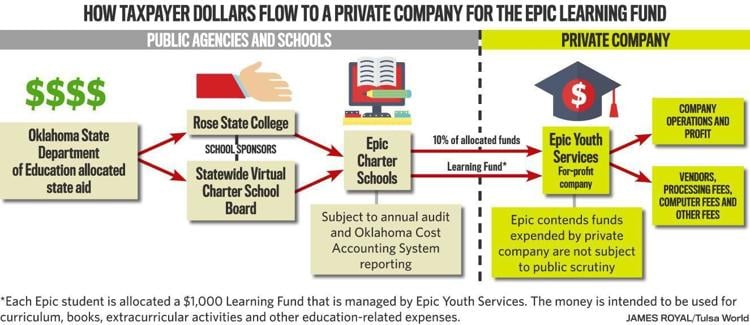 State Chamber says no conflicts of interest in legal filing despite Epic Charter Schools' membership, school founder on Chamber board of directors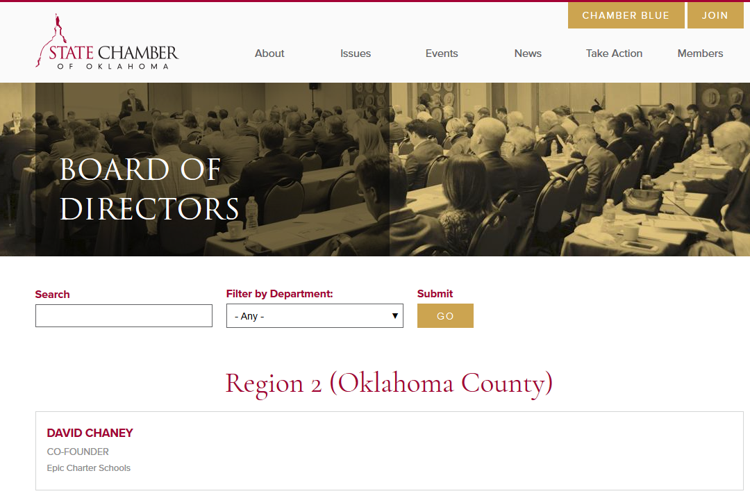 Epic Charter Schools' for-profit management firm refuses to release documents to investigators, Oklahoma attorney general says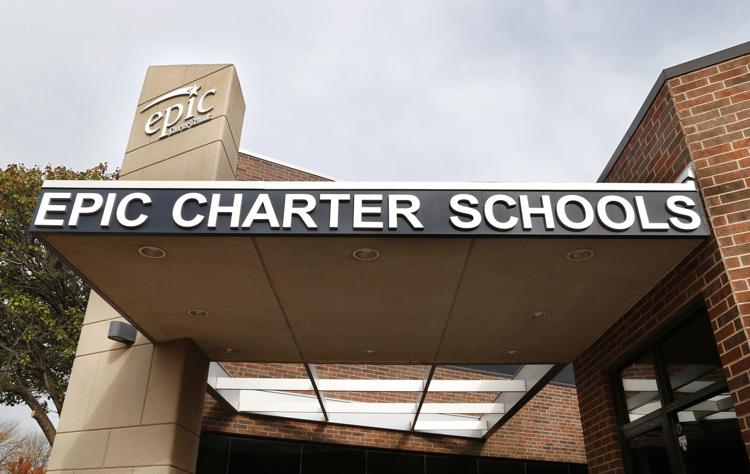 'Our kids have become a piggy bank': Epic Charter Schools shields $50M in taxpayer funds from public scrutiny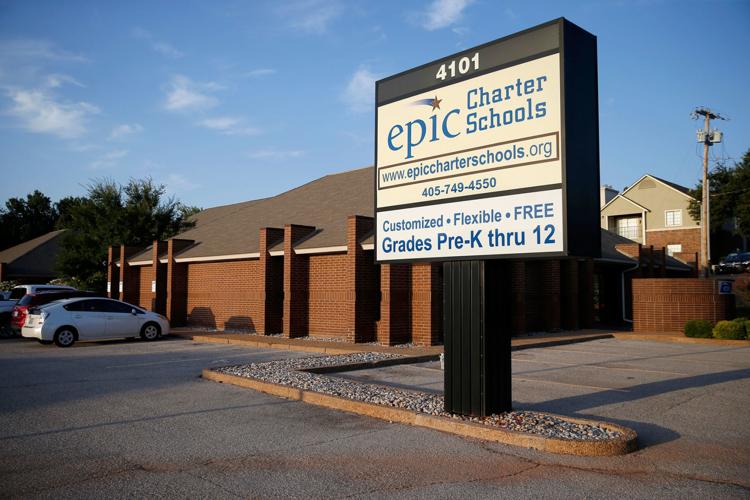 Lawmakers accuse Epic of intimidation attempt with defamation lawsuit against state senator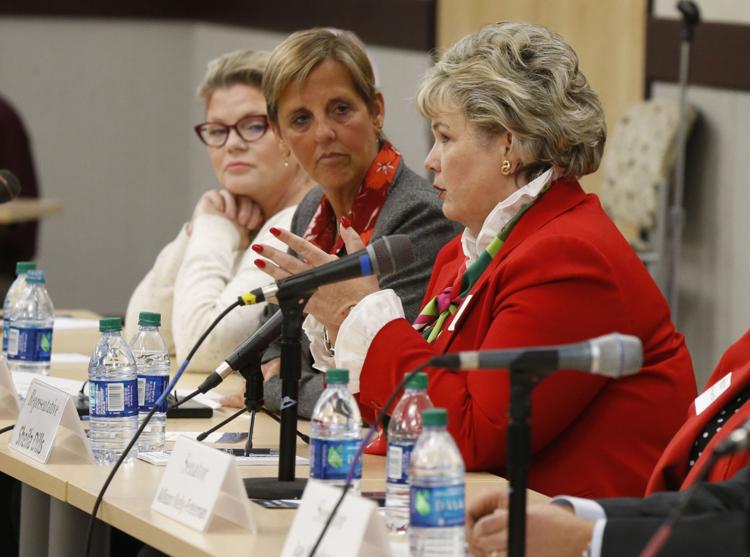 Epic Charter Schools sues state senator who questioned student attendance and funding, accusing him of slander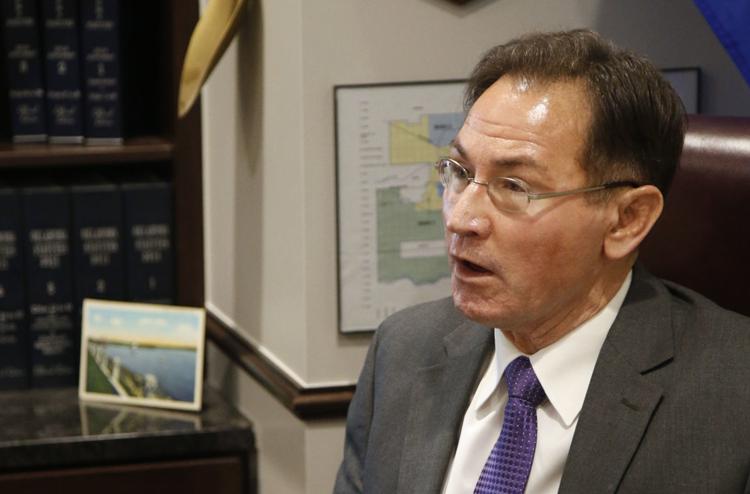 Epic Charter Schools promoting itself with multimillion-dollar advertising campaign, plus $9,000 per month shopping mall playground sponsorships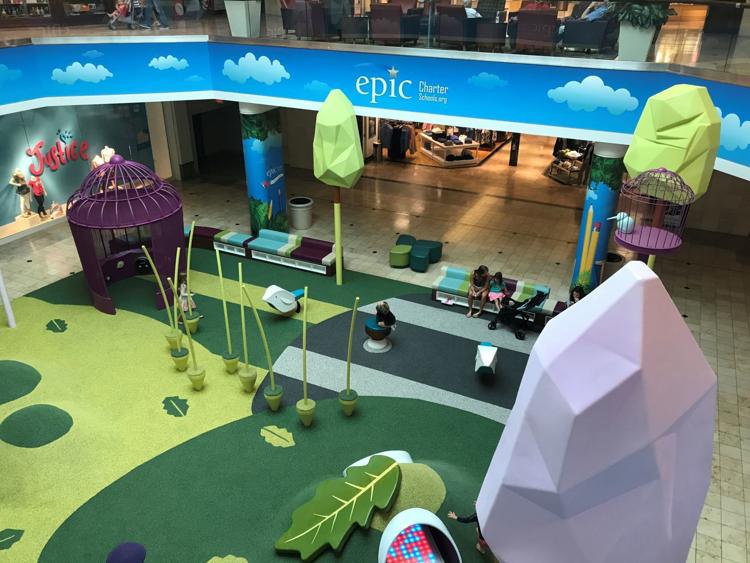 OSBI investigating new allegations of forgery by Epic Charter Schools' co-founder and CFO, willful neglect by board members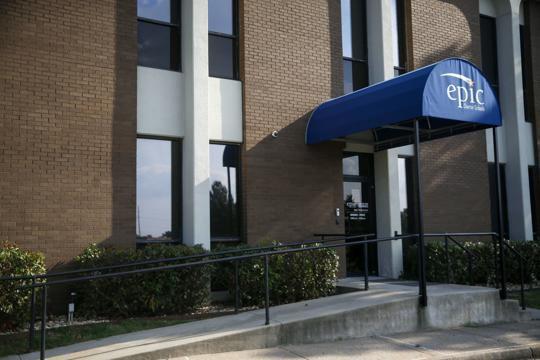 How does Epic Charter Schools stack up academically? Check out student proficiency test scores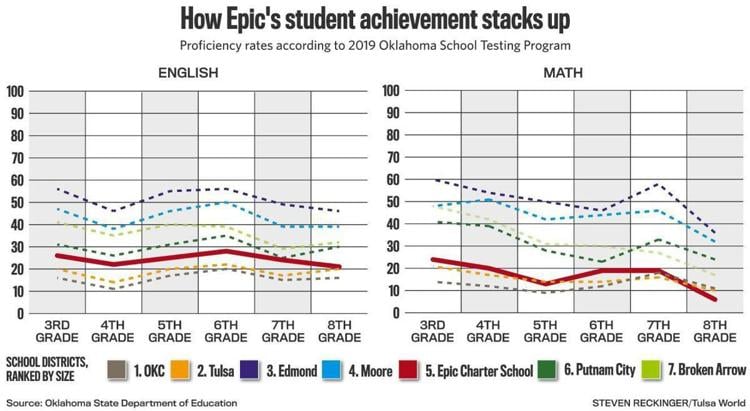 Epic Charter Schools' expansion into Texas in limbo amid new revelations about criminal investigation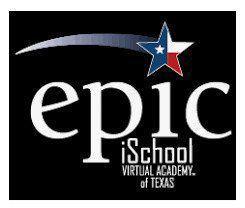 Tulsa lawmaker uses rarely invoked legal provision to attend closed-door meeting on Epic Charter Schools investigation, educators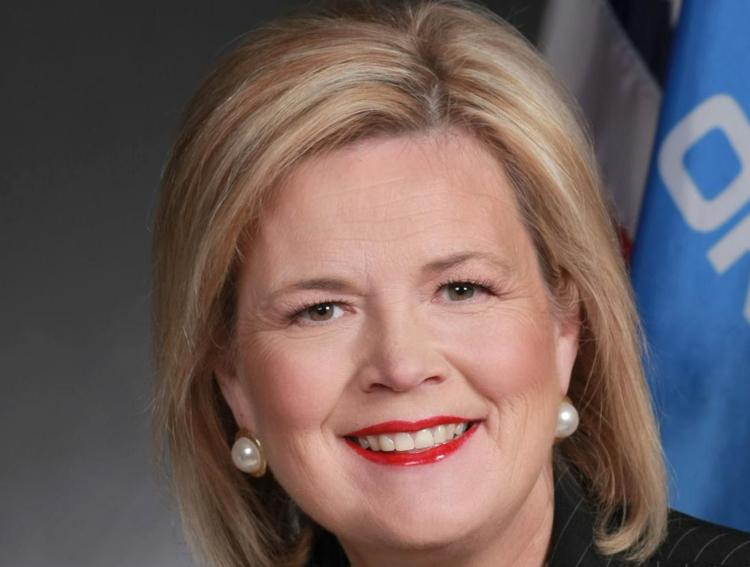 New records reveal Epic Charter Schools' sponsor was in touch with state auditor for months before scandal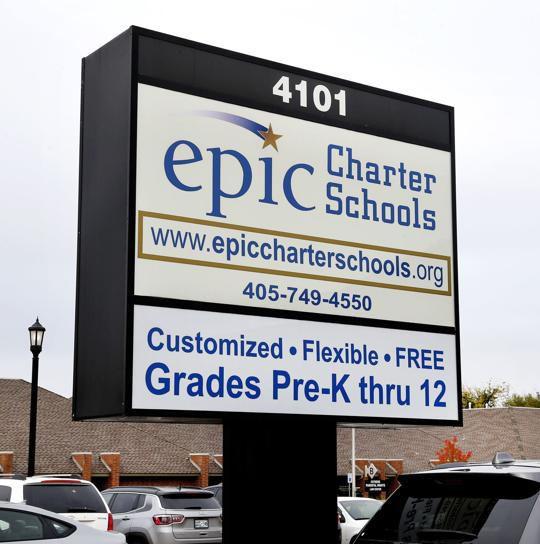 Governor requests state audit of Epic Charter Schools; school's sponsor already in touch with state auditor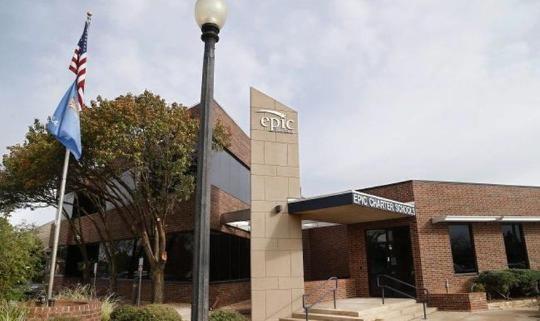 Records show FBI has also been looking into Epic Charter Schools, along with federal education investigators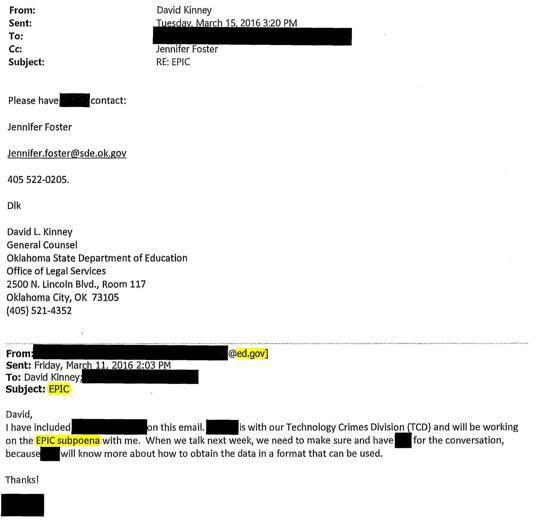 State superintendent reacts to Epic Charter Schools investigation; online school official claims innocence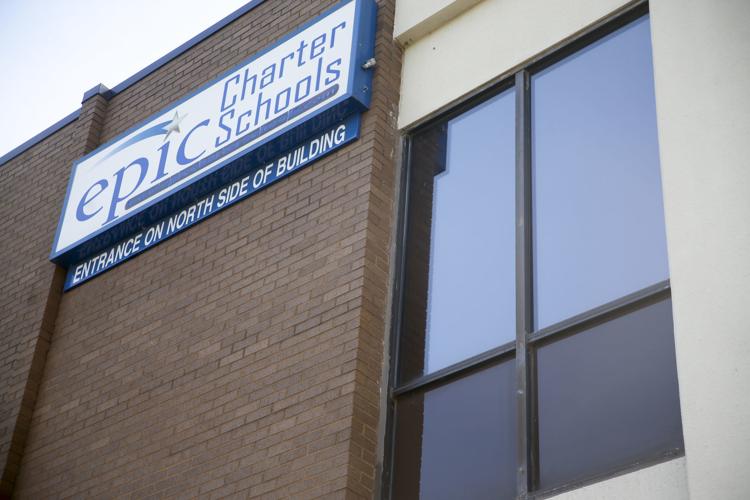 State senator raises new questions about Epic Charter Schools and oversight by Oklahoma State Department of Education
Leadership change at Oklahoma's largest virtual charter school likely necessitated by new transparency, conflict of interest law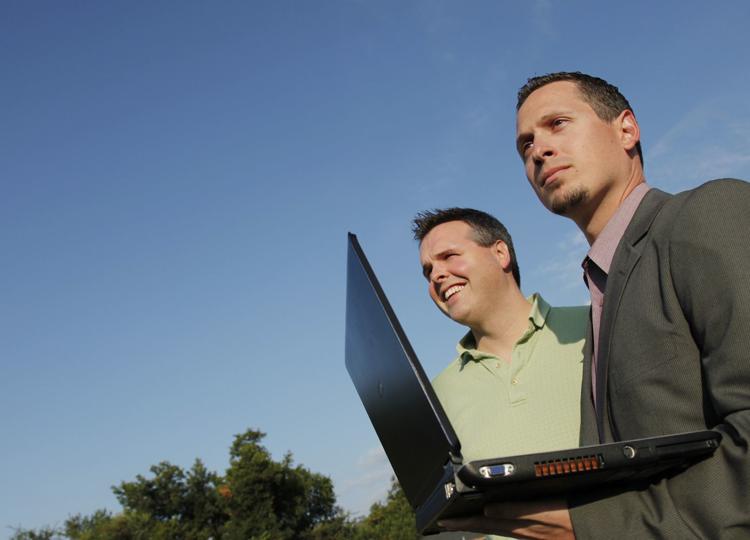 State Senate passes new transparency reporting requirements for virtual charter schools; bill headed to Gov. Stitt next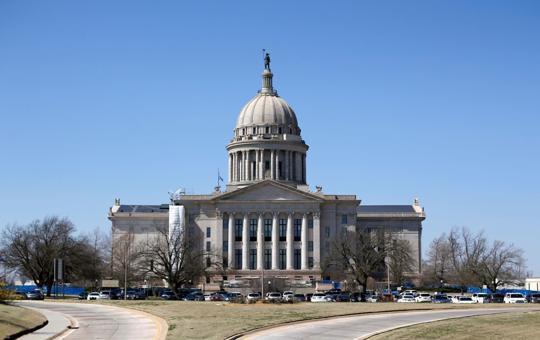 State education officials deny clearing Epic Charter Schools in investigation, despite school's new claims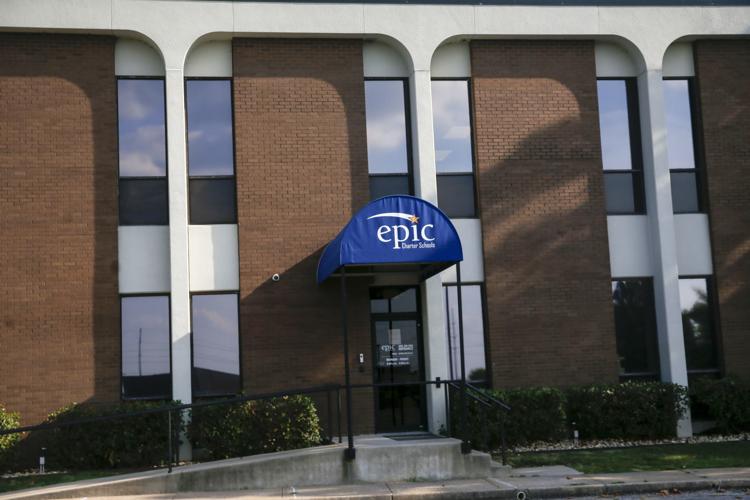 Epic Charter Schools, school reform and funding needs on the minds of Tulsa Republicans at Friday event with State Superintendent Joy Hofmeister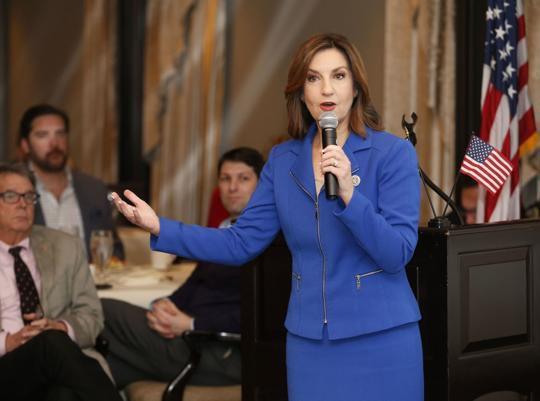 New transparency reporting requirements for virtual charter schools advance to state Senate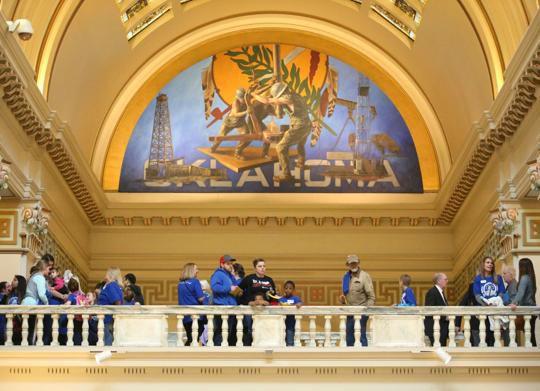 Parents, students pack Capitol to tell lawmakers about 'the array of reasons to choose Epic'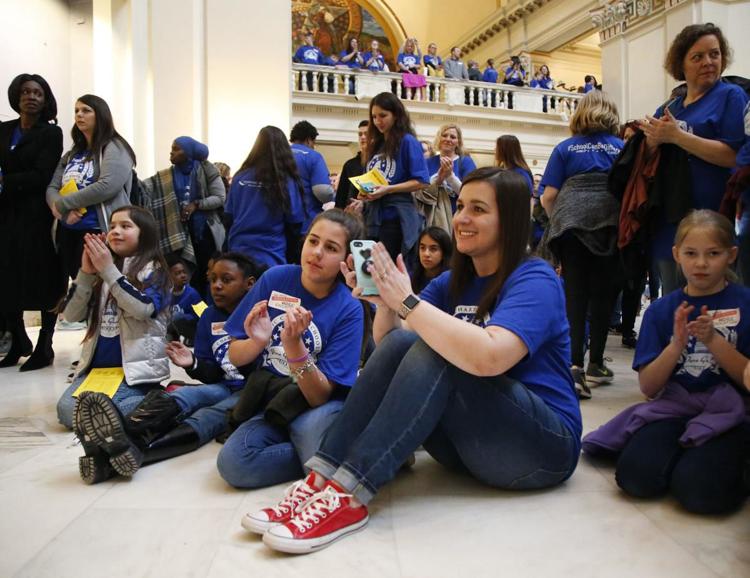 15 people with ties to Epic Charter donated $180,000 to 78 candidates for state office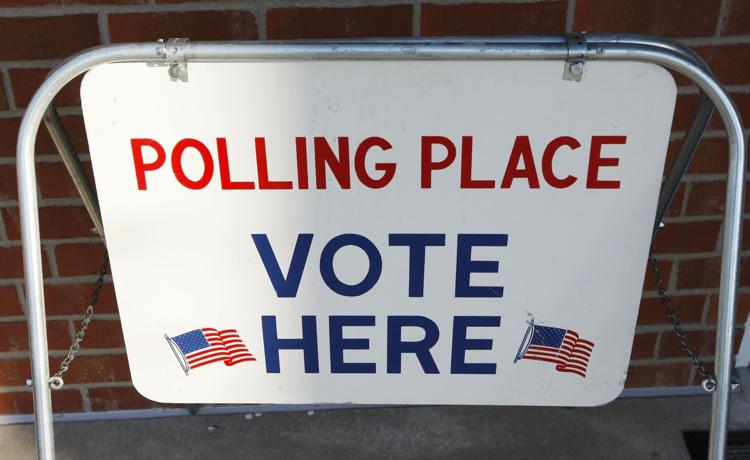 Epic Charter Schools under investigation by state, federal law enforcement agencies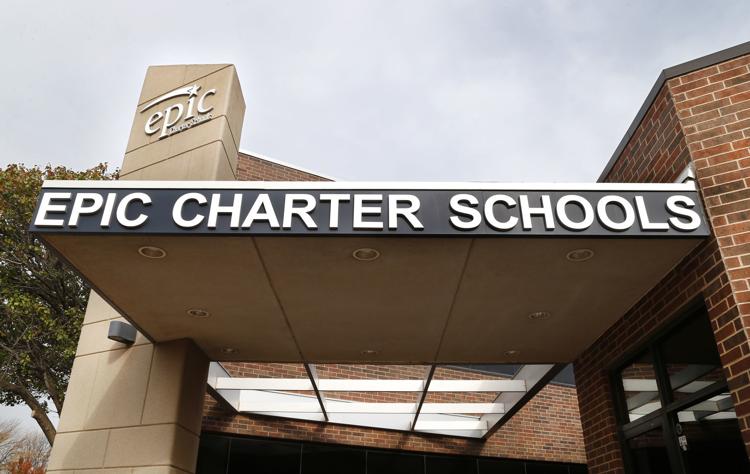 A study in contrasts: Most Tulsa County districts lose students while virtual numbers soar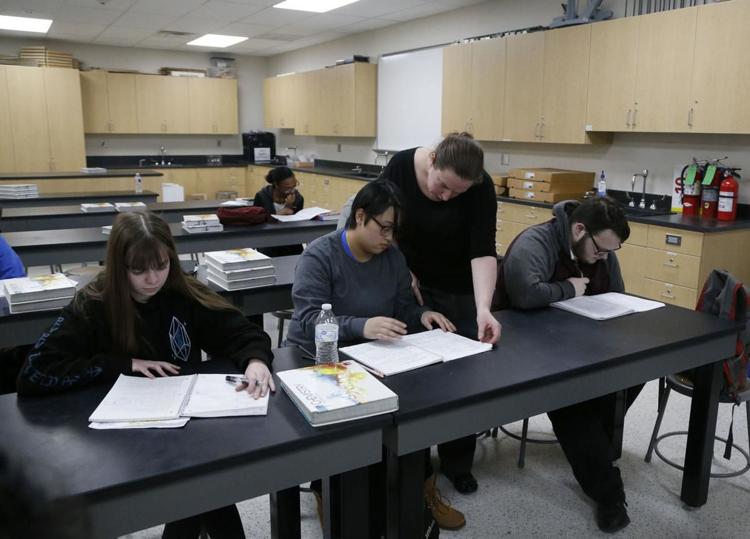 496 Tulsa Public Schools students left for EPIC virtual school since August. TPS to lawmakers: Regulation is needed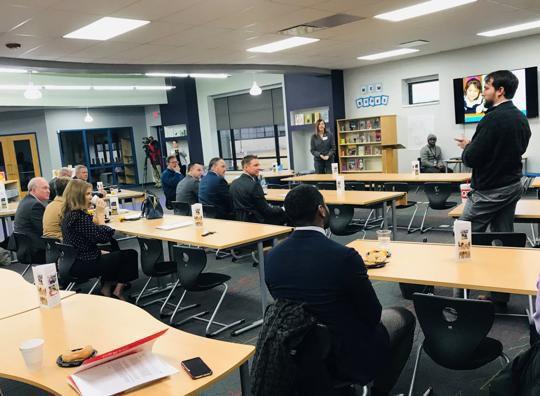 Skyrocketing student enrollment nets Epic Charter Schools nearly $39 million more in midyear adjustments to state funding for public schools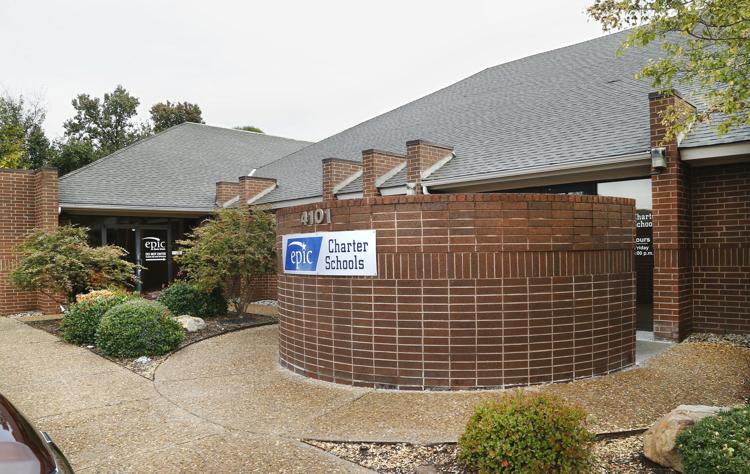 July 2019: Joy Hofmeister on Epic Charter Schools scandal
Oklahoma Watch reporter Trevor Brown contributed to this story.