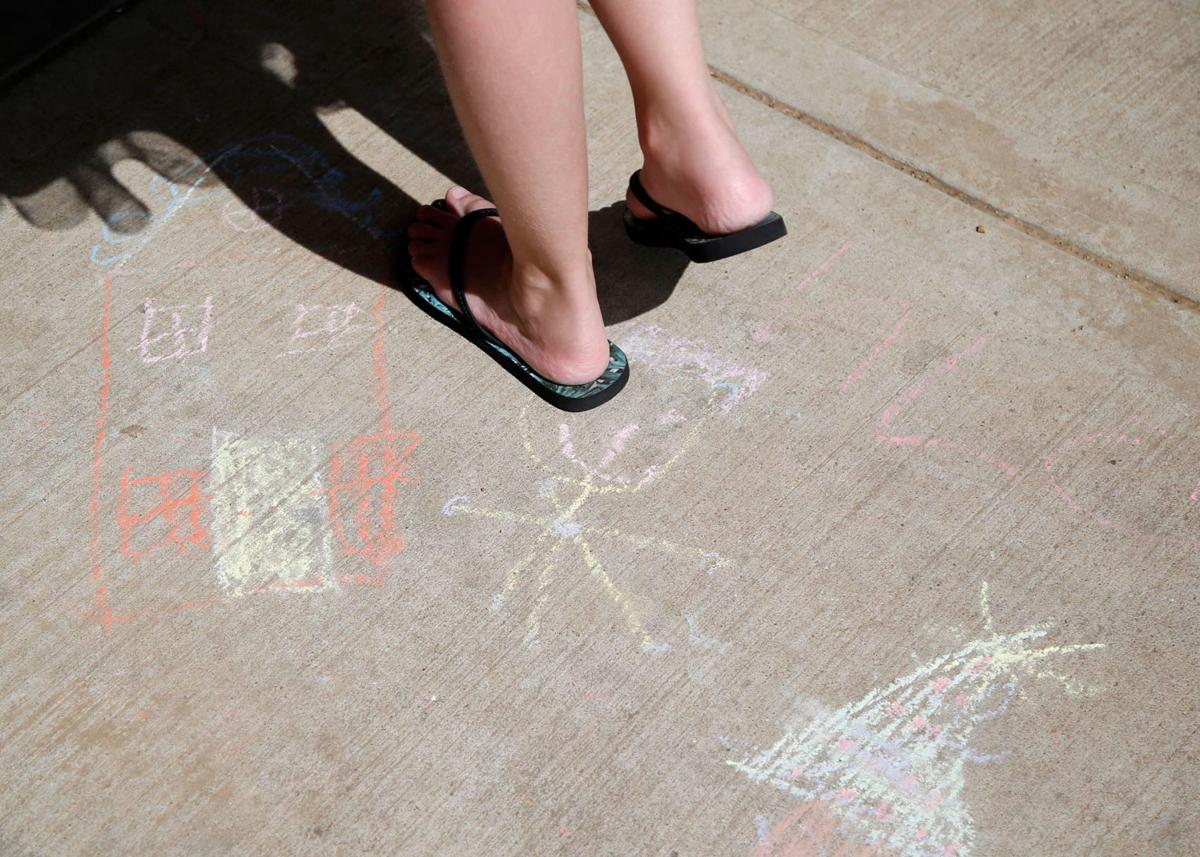 Oklahoma public schools are about to get additional federal funds to help serve students facing homelessness.
As part of the American Rescue Plan, the U.S. Department of Education announced Friday that it will distribute $800 million nationwide to help address the needs of these students.
States' initial allocations started going out on Monday, with a second distribution scheduled to go out in June. Altogether, Oklahoma is slated to receive $9.78 million to help identify and serve students who qualify for services under the McKinney-Vento Act, including $2.45 million in the initial disbursement.
Originally authorized in 1987, the McKinney-Vento Act is a federal law that requires public school districts offer specific services and supports for homeless students and their families. It also requires districts to have a point person to help make sure those students and their families have that access.
Myriam Puelo and Maureen Hogaboom are the homeless liaisons for Union Public Schools. Along with coordinating resources, the pair field referrals from district employees concerned about students who might not have a stable home to go to.
As both Puelo and Hogaboom pointed out, "homeless" under the act's terms is not limited to students who are living in shelters, under a bridge or on the streets. A student who is on their own and their parents or legal guardian is out of the picture for any reason, including incarceration, death, or disownment also qualifies as homeless.
Additionally, any student whose family does not have their own permanent residence is eligible for services under the McKinney-Vento Act, including families who are living in motels or campgrounds or are temporarily sharing a home with someone else due to eviction or other financial issues.
Despite a federal eviction moratorium, their office is also still seeing families who lost their home because of the pandemic.
"Every district in the nation is reinventing this program because it's taken on a whole different meaning," Puleo said. "Families who've never been homeless are homeless. Families who've never had a loved one really sick or school closing down or being on virtual — something totally new."
Along with school supplies and contact information for food and housing resources as needed, Puelo and Hogaboom's office has helped arrange transportation for McKinney-Vento students to stay at their same school to provide at least one constant.
"A lot of times they're moving in with friends or family who live out of district," Puelo said. "One of the services is we're able to provide is maintaining the school of origin so there's something consistent in the life of that student. They're connected to their teachers, especially at the elementary level."
Hogaboom said that the number of Union students identified as qualifying for services under McKinney-Vento has decreased this year, a drop she attributed in part to families not knowing whether they are eligible for services, as well as fewer in-person interactions at the district's enrollment center during the pandemic.
"The families we do see, the needs are higher," Hogaboom said. "It's a much more intensive level of how do we wrap around this family to help them at this time."
To the west, Kendall Huerta is the homeless liaison for Tulsa Public Schools. In an average year, her office works with about 1,000 students to provide transportation assistance, school supplies, hygiene supplies and school uniforms.
Like her counterparts at Union, she said finding students eligible for assistance has been extra challenging during the pandemic. Her office has not seen an increase in eligible students coming forward during the federal eviction moratorium, but she said she and her staff are prepared to help families however they can.
"We're here to help in any way we can," she said. "We're here to help and connect families to the resources they need."
Photos: Oklahoma State football players help those in need at Tulsa Day Center
OSU football volunteer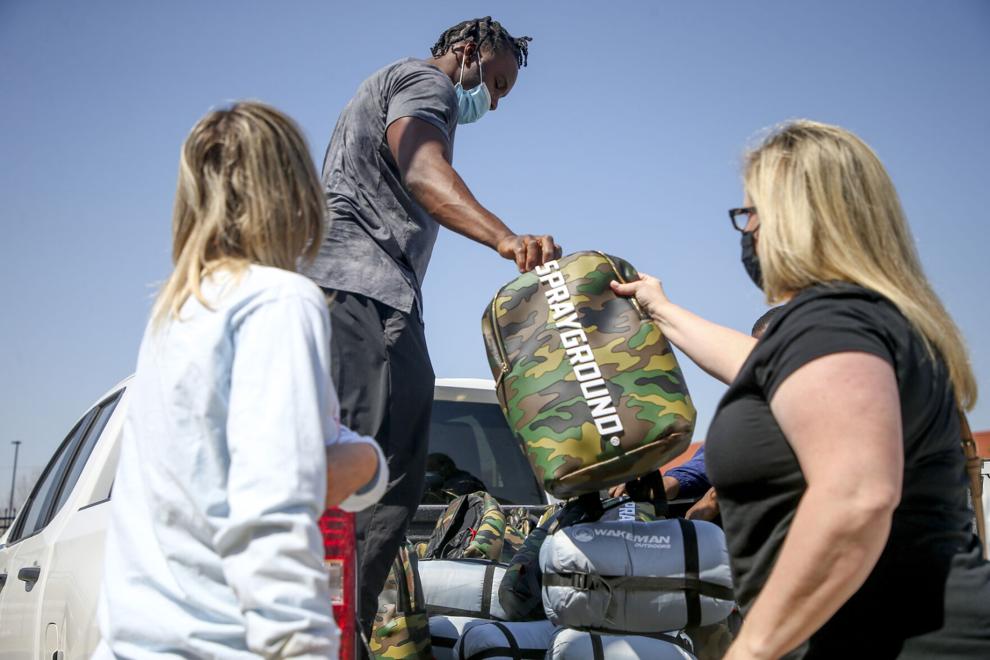 OSU football volunteer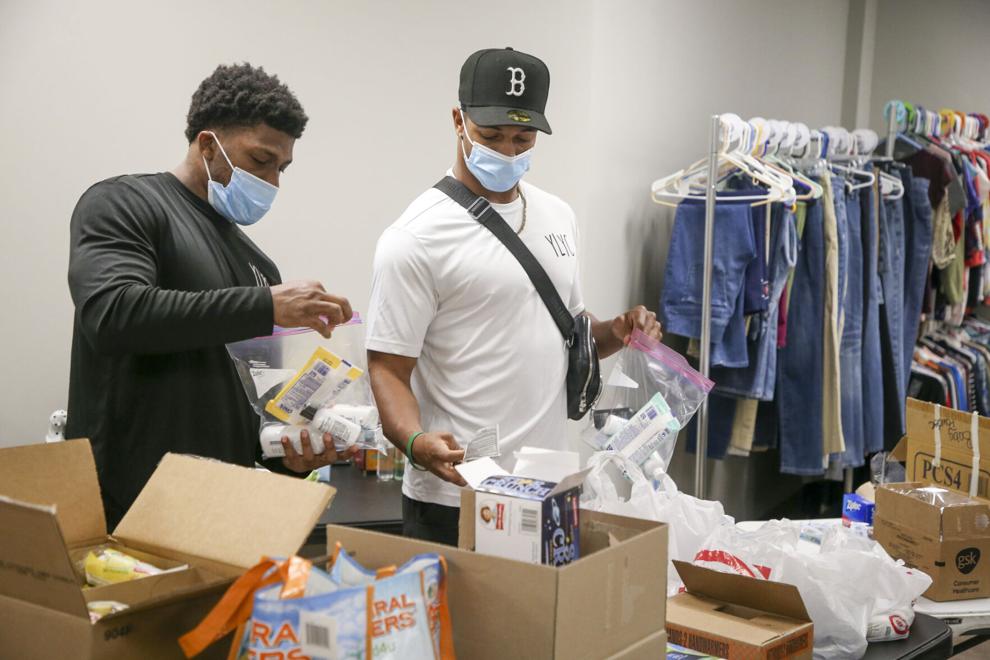 OSU football volunteer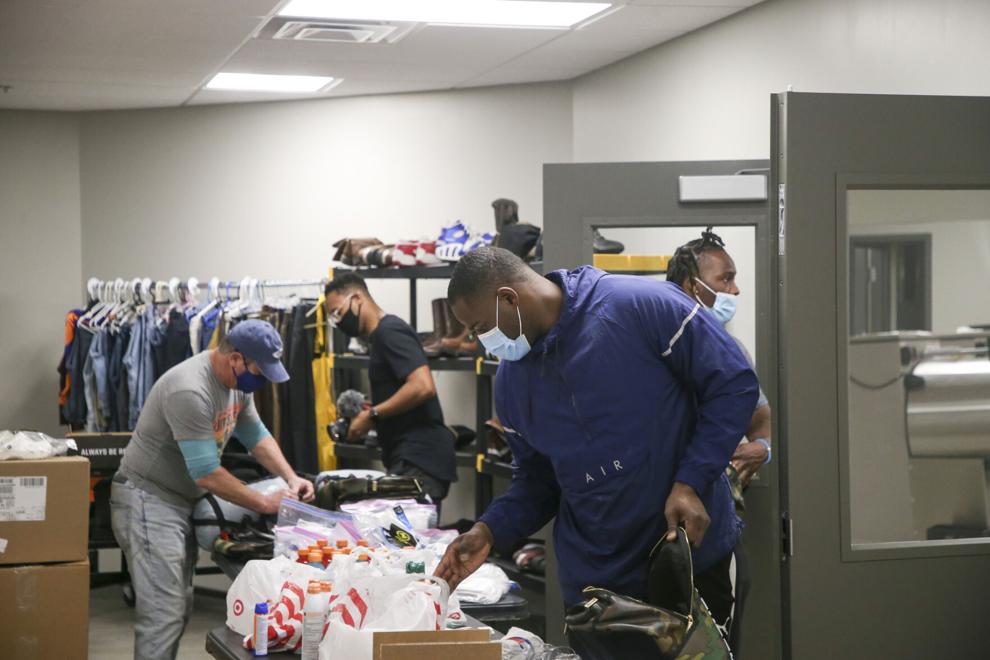 OSU football volunteer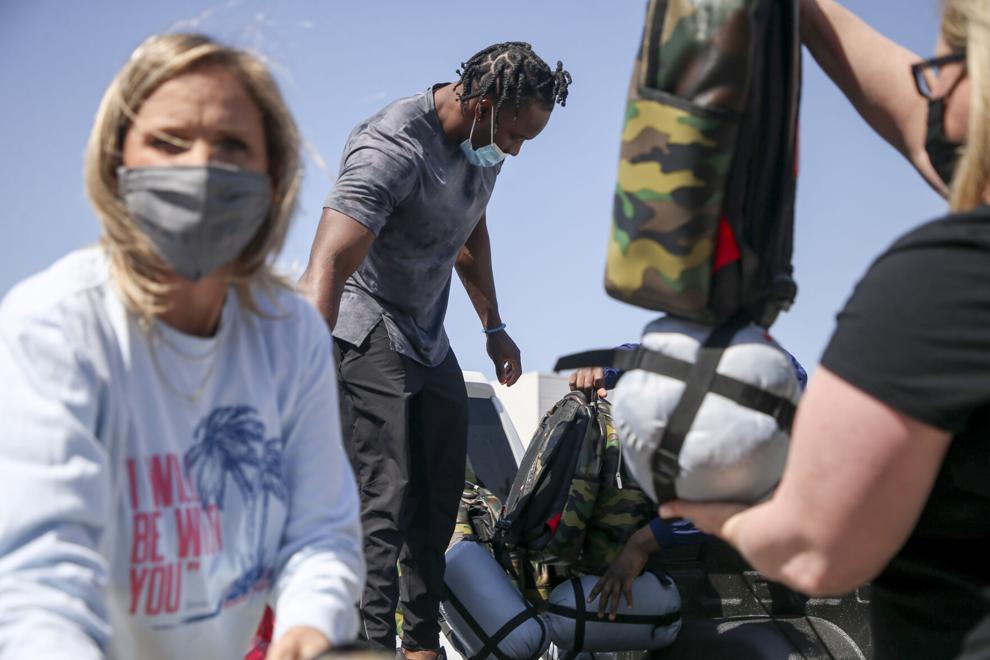 OSU football volunteer
OSU football volunteer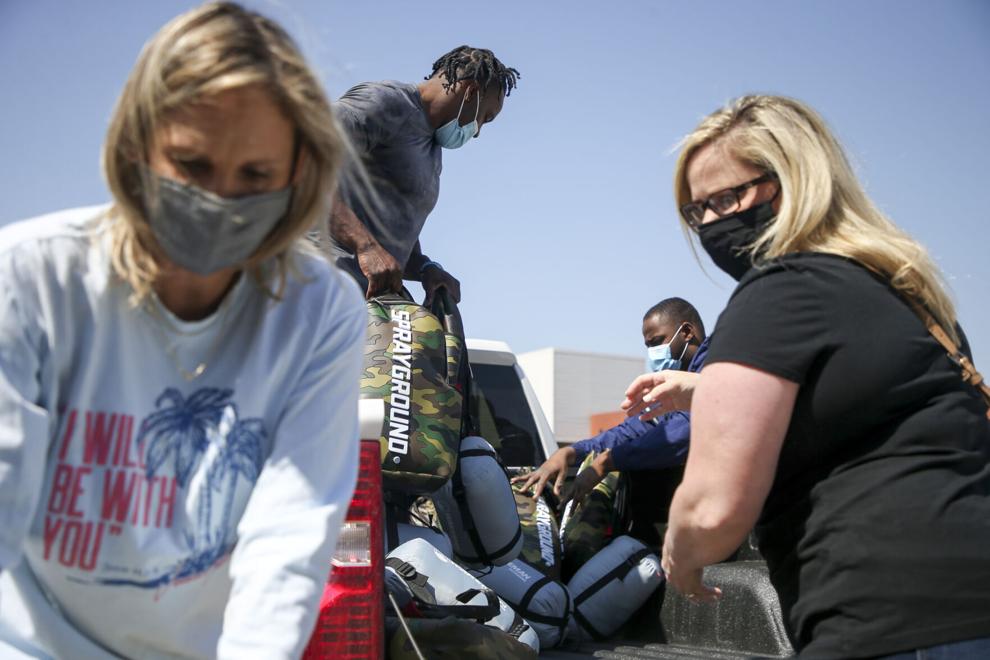 OSU football volunteer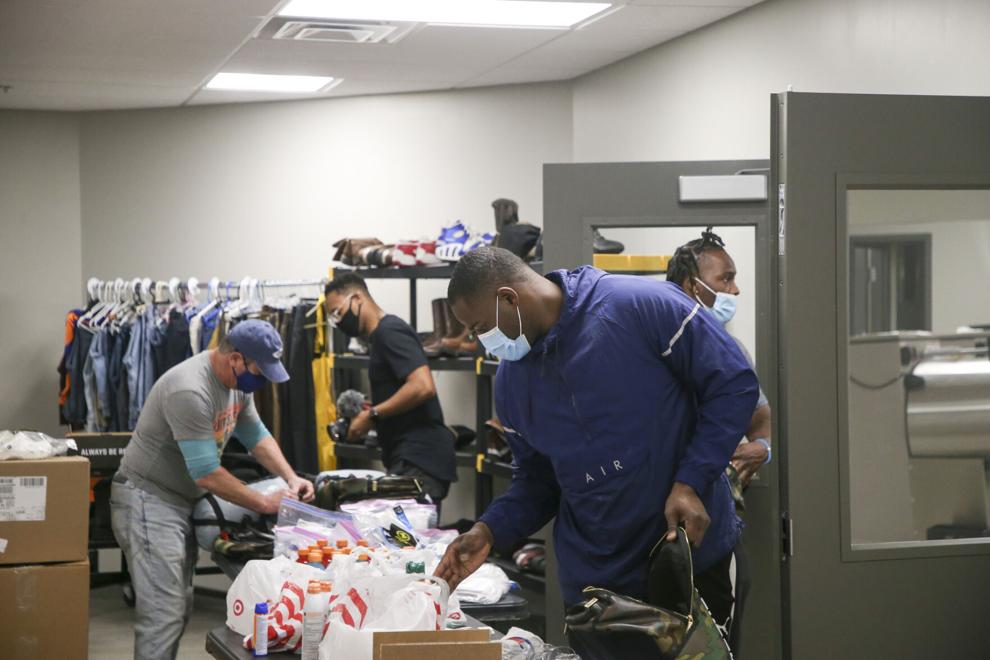 OSU football volunteer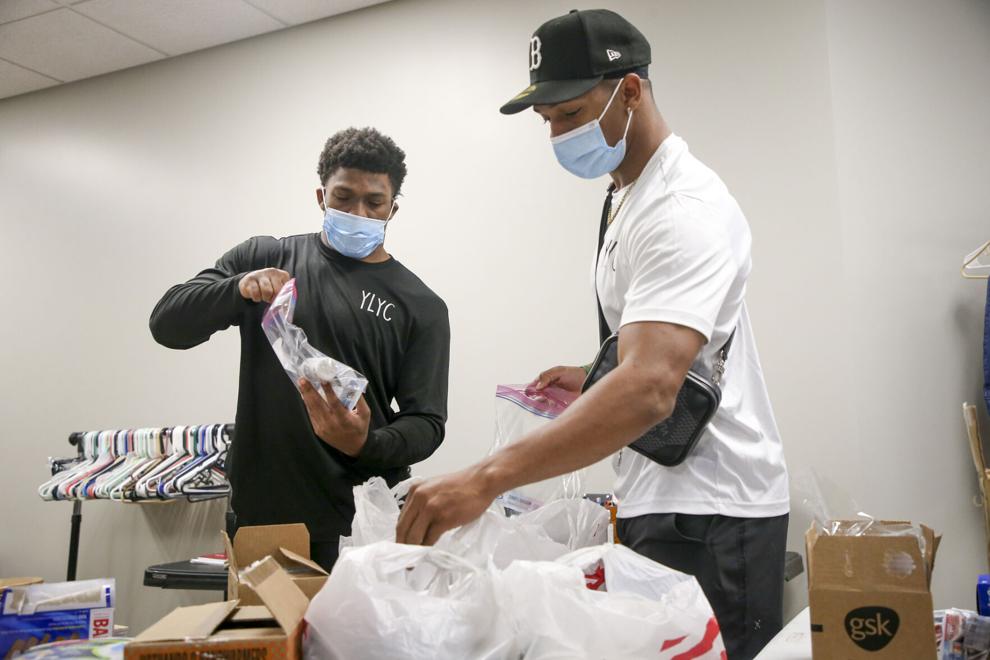 OSU football volunteer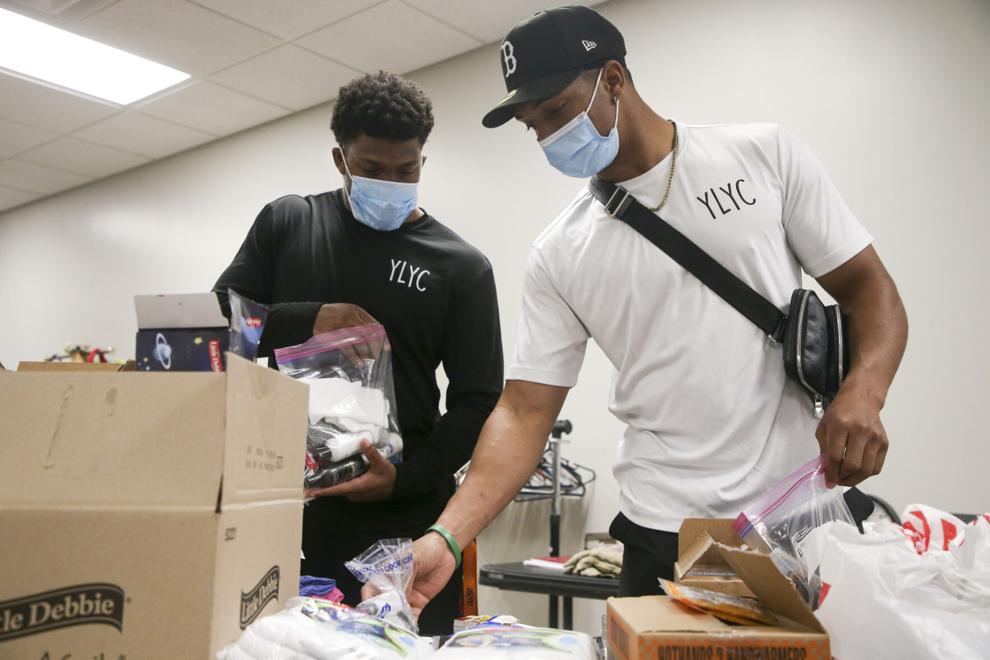 OSU football volunteer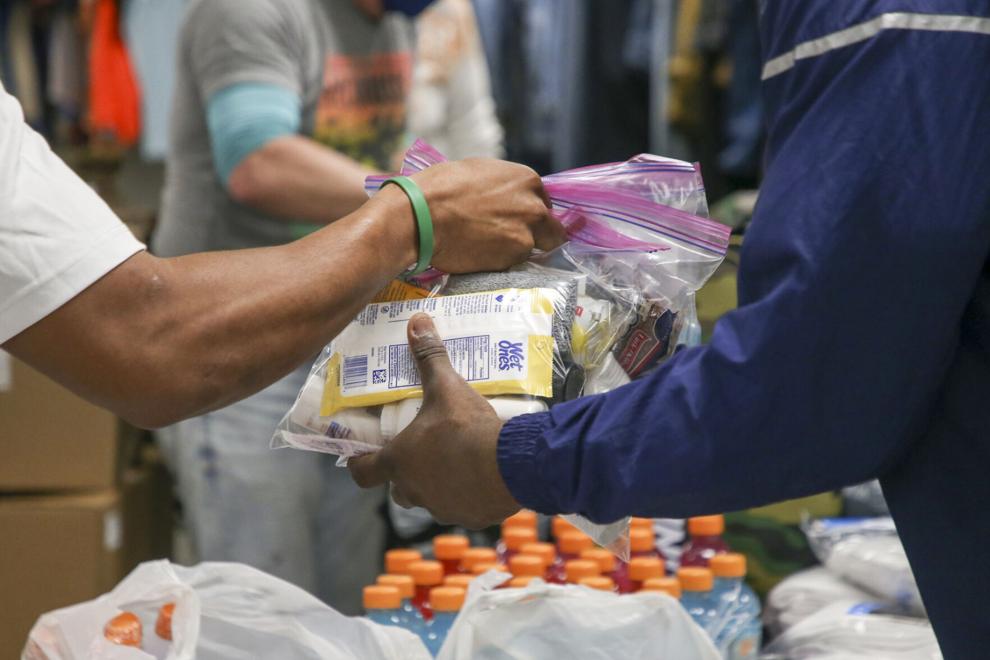 OSU football volunteer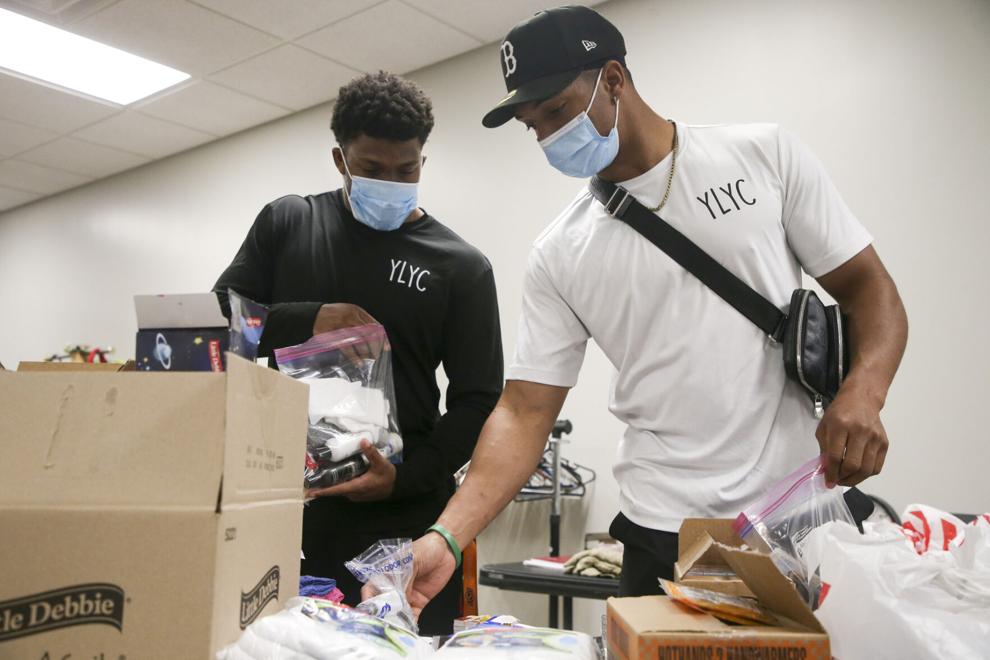 12 months for just $29.99