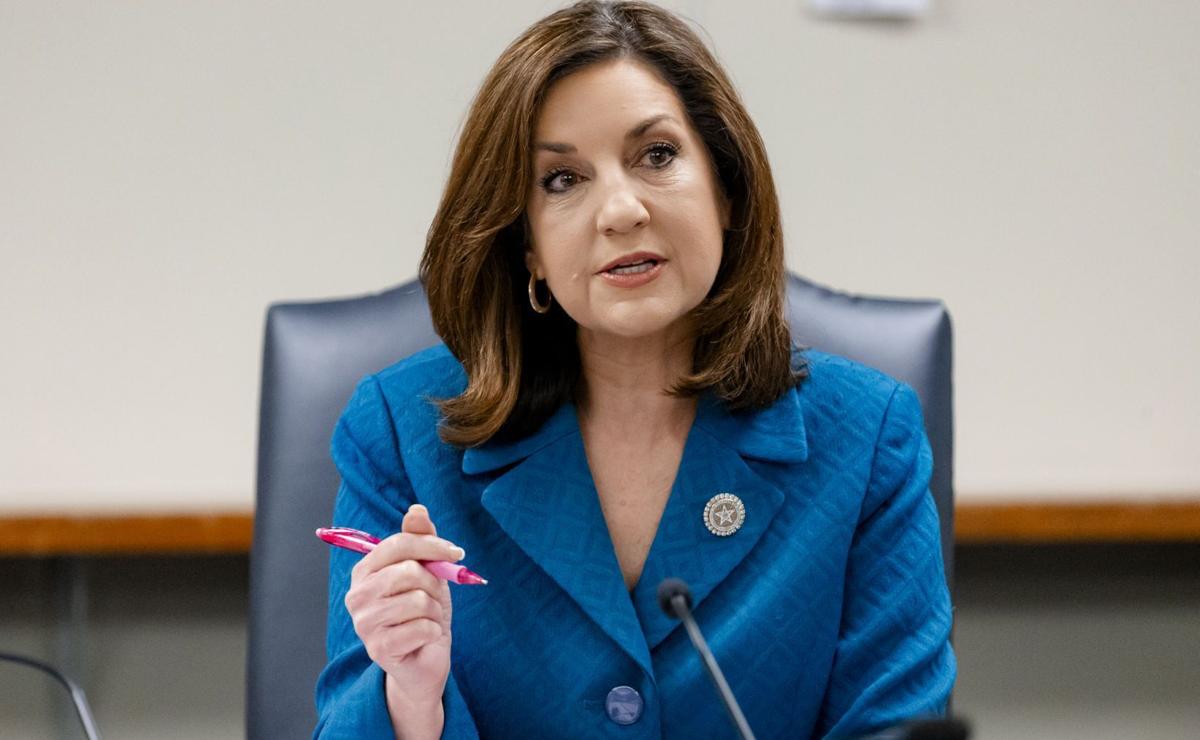 Nearly $145 million in emergency federal relief is now available for Oklahoma school districts, including more than $16 million for Tulsa Public Schools.
State Superintendent Joy Hofmeister announced Monday that districts may begin accessing Oklahoma's portion of the $13 billion Elementary and Secondary School Emergency Relief Fund designated for states in March. The stimulus money is provided in the federal Coronavirus Aid, Relief and Economic Security — or CARES — Act.
"Like schools across the nation, Oklahoma educators are considering the transition to next school year and preparing for various options that may be brought by the pandemic," Hofmeister said. "Recognizing the significant learning loss that has resulted from the pandemic, it will be important that districts leverage their ESSER allocations to support students in regaining lost academic ground. We are grateful to Oklahoma's congressional delegation for their support of the CARES Act."
The state Department of Education has provided districts with 12 categories related to COVID-19 in which they can choose to use the funds, such as buying educational technology and cleaning supplies. They also can direct the money toward summer learning or providing meals during extended school closures.
The federal allocations are tied to districts' proportions of Title I funds, which is based on their percentage of low-income students.
Tulsa Public Schools will receive about $16.3 million, which trails only Oklahoma City's $17.3 million. The hefty sum should allow the district to stabilize its budget heading into the 2020-21 school year, TPS spokeswoman Lauren Partain said.
"We are grateful for this federal investment to help carry our district through this challenging time," Partain said in a statement. "It is, however, important to note that we are relying on federal funding to keep our budget whole, and federal pandemic relief is not a stable revenue source for a state system of public education. Without that federal funding, and even with the historic reinvestment in education that we saw following our teacher walkout two years ago, we might have had a much more troubling outlook."
Meanwhile, Union Public Schools is receiving about $2.8 million, while Broken Arrow Public Schools will receive about $1.6 million.
"We are pleased that the CARES Act funds are now available," Union Chief Financial Officer Trish Williams said in a statement. "The funds provided through the CARES Act will allow the district to maintain staffing levels that support student learning."
Broken Arrow Superintendent Janet Dunlop said the funding will "help tremendously" in offsetting her district's projected $3.7 million budget shortfall for next school year. The current pandemic, on the heels of extensive state budget cuts to education since 2008, is responsible for the imminent financial woes.
Administrators at Jenks Public Schools still are determining how to use the approximate $1.1 million they will receive. But spokesman Rob Loeber said the allocation will be helpful in offsetting some of the COVID-related expenses the district has incurred and will continue to incur into the foreseeable future.
The relief dollars will play a role in allowing Jenks to buy supplies and maintain the current cleaning and sanitation protocols that were implemented due to the pandemic.
"Although the CARES Act funds are needed to support school districts around the state, these allocations will not make up for every budget shortfall because the state aid formula has been negatively impacted by the downturn in the Oklahoma economy," Loeber said.
In the coming weeks, districts will have opportunities to pursue incentive grants funded by a portion of Oklahoma's set-aside ESSER funds.
Districts committing to spend at least 30% of their ESSER funds in at least two areas the state deems priority pursuits will be eligible to apply for additional funds, Hofmeister said. Those areas include expanding connectivity for students to enhance distance learning, providing mental health supports and providing compensatory services to students who are at risk due to the closure of school buildings this spring.
Hofmeister said it's essential to ensure all homes in Oklahoma have full internet access to allow every student an opportunity to succeed academically in a digital era.
"That means full connectivity and a device that can accommodate rigorous distance education," she said. "COVID-19 has pulled the curtain back on the digital divide. With an increasing number of schools moving to blended learning environments, the time is now to close this divide so that every student can be positioned for success regardless of whether school takes place inside a building or beyond the schoolhouse walls through digital delivery of content and instruction."
---
Kyle Hinchey
918-581-8451
kyle.hinchey
@tulsaworld.com
Twitter: @kylehinchey