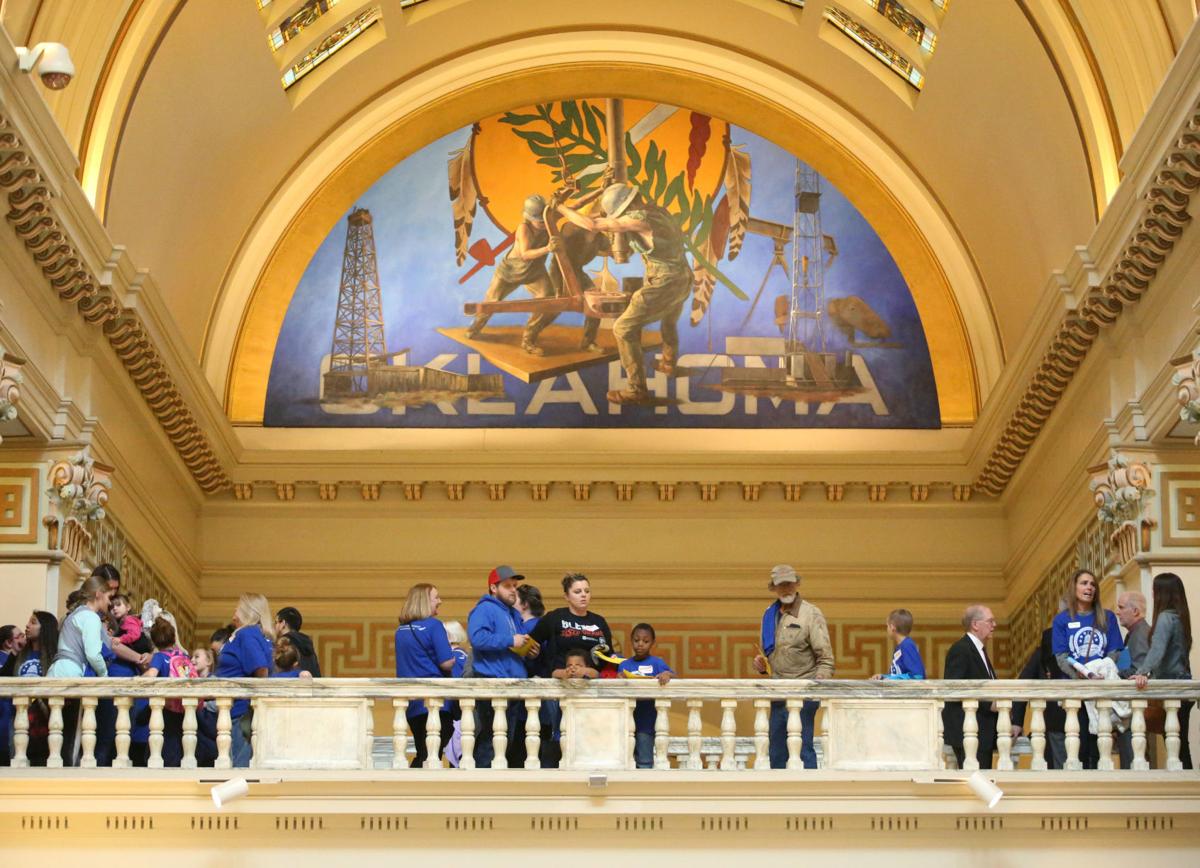 One of the few surviving measures aimed at adding new restrictions on virtual charter schools sailed through the Oklahoma House of Representatives on Wednesday morning.
House Bill 1395 by Rep. Sheila Dills, R-Tulsa, received bipartisan support in a 95-0 vote.
"This bill essentially holds virtual charter schools to the same reporting and accountability standards as public schools," Dills said in a written statement. "We need to have the same transparency requirements of all schools receiving taxpayer dollars, regardless of what type of school they are."
HB 1395 now moves to the Senate for consideration.
Asked whether he would allow the bill to be heard in the Senate, Gary Stanislawski, R-Tulsa, who serves as chairman of the Senate Education Committee, responded, "We have not received or read the bills yet, so I cannot comment."
Ongoing investigations by state and federal authorities into Epic Charter Schools, the operator of the state's largest virtual school, came up during Wednesday's discussion of this piece legislation on the House floor.
Dills previously told the Tulsa World she is not targeting any one school but thinks the public deserves an accounting for an estimated $18 million in state and federal funds flowing from virtual charter schools to for-profit management companies in the current fiscal year.
HB 1395 would require virtual charter schools that contract with education management companies to operate the school to report financial transactions expended on behalf of the school, including salaries of superintendents, administrators, board members, managers and owners, Dills said.
As currently written, her measure would also add conflict of interest restrictions on employees and annual training requirements for charter schools' governing board members, just like at traditional public schools.
Majority Floor Leader Jon Echols, R-Oklahoma City, praised Dills for bringing forth "a significant piece of legislation" as a freshman legislator to do what other lawmakers have failed to accomplish in previous sessions.
"I am very, very, very impressed and I hope this body understands what a big deal this bill is — that we've been able to do something we've been trying to get done for a long time."
When asked, Dills told her fellow lawmakers that she had consulted with the Cooperative Council for Oklahoma School Administration, Oklahoma State School Boards Association, and the Oklahoma Statewide Virtual Charter School Board about her legislation, which she based on recommendations for greater oversight and financial transparency recently issued by the National Association of Charter School Authorizers and Brown University's Annenberg Institute for School Reform.
Rep. Jacob Rosencrants, D-Norman, asked for an example of the kind of conflict of interest that HB 1395 seeks to outlaw.
Dills' examples included a superintendent or governing board members with any ownership stake in the management company employed by the school.
Epic Charter Schools was founded by two Oklahoma City men, Ben Harris and David Chaney, under a nonprofit corporation by the name of Community Strategies.
But Harris and Chaney, Epic's superintendent, are both owners of Epic Youth Services LLC, a separate company with which the school contracts for its operation. That contract indicates an annual cost of $125,000 for "development services" plus a 10 percent share of the school's collected revenues as an "indirect cost allocation."
To put that 10 percent into context, Epic Charter Schools has been allocated $112.9 million in state aid funding alone for fiscal year 2019.
Rep. Mark Vancuren, R-Owasso asked Dills to "expand" on her reasons for authoring HB 1395.
"We're just trying to add clarity to the Virtual Charter School Act of 2012 and include language that was inadvertently left out," Dills said. "There have been some inconsistencies in reporting that have raised questions. We want to make sure we have effective coding to address the expenditures in the educational management organization. Some of the virtual charter schools have made efforts to be more transparent than others."
Then Vancuren asked: "Is it true that one of the state's charter schools is currently under state and federal investigation?"
In late February, the Tulsa World was the first to report that the Oklahoma State Bureau of Investigation is once again investigating Epic. Public records obtained by the World indicate widespread accounts that some Epic Charter Schools students are dually enrolled in private schools appear to be at least one line of inquiry by federal investigators from the U.S. Department of Education's Office of the Inspector General.
Andrea Eger 
918-581-8470
Twitter: @AndreaEger