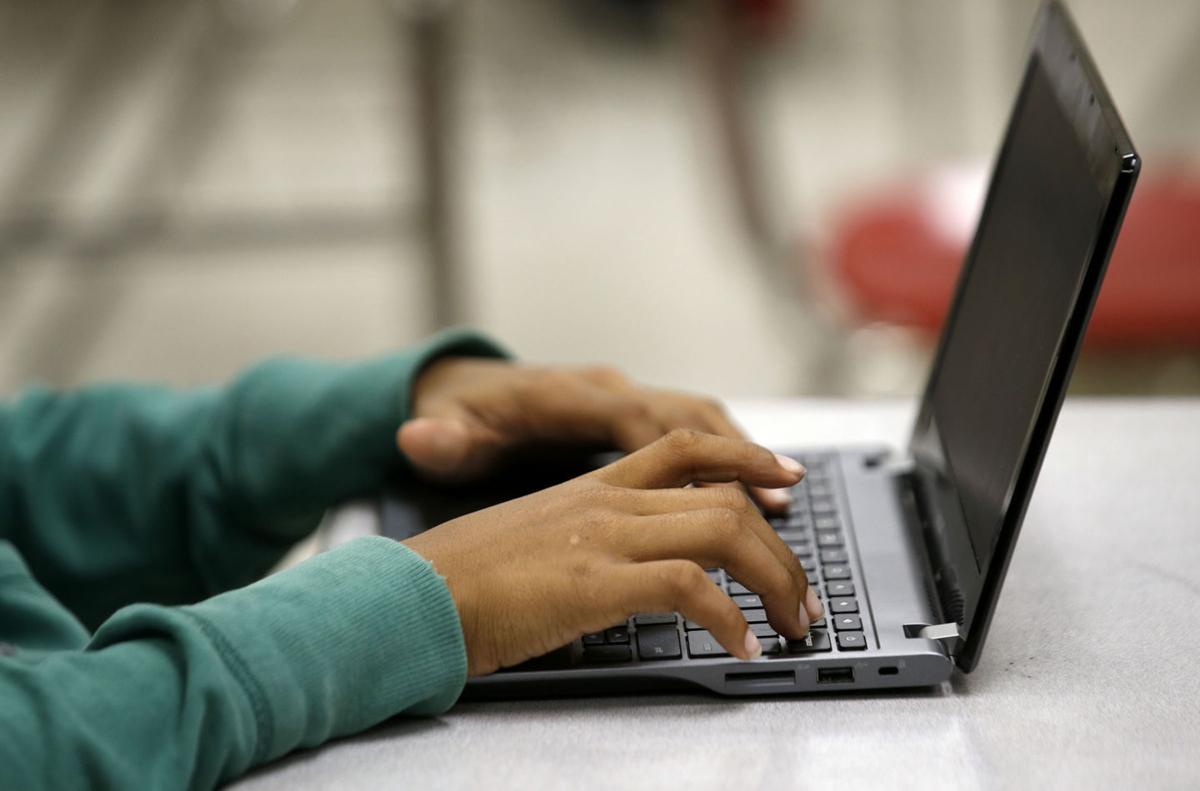 An Oklahoma nonprofit organization has established a guide to help the multitude of traditional school districts wanting to explore virtual education.
The Cooperative Council for Oklahoma School Administration has launched the Blended Learning Framework in response to the emergence of virtual programming in districts across the state.
The framework emphasizes blended learning, which includes a mix of in-person and online instruction, because of its versatility, said Derald Glover, assistant director of the Oklahoma Association of School Administrators, which is part of CCOSA.
"We believe it's important having quality teachers be designers of the coursework instead of just putting a kid on a virtual platform and leaving them on their own," Glover said. "We want the teacher to be heavily engaged."
He encourages schools to look at adopting a blended model first and then later adding a full-time virtual option for students who struggle in conventional classroom settings.
Some local districts, including Tulsa and Sand Springs public schools, have offered full-time and blended virtual options for years. Others, like Union and Sapulpa, are expanding into full time this year.
The number of Oklahoma school districts offering virtual education is quickly growing.
"I bet it's going to triple this next year," Glover said. "That's why it's so important it's done right."
The framework includes guidelines for selecting and training teachers, recommendations for identifying students likely to succeed in a blended/virtual environment and guidelines for choosing beneficial technology resources.
Specifically, it calls for hiring qualified teachers to drive instruction as opposed to the online course provider, providing virtual courses that supplement in-person learning and ensuring students have access to extracurricular activities, as well as transportation and counseling. Another guideline involves transparency on financial and data reporting.
Glover said the idea for a blended learning framework came about following a National Education Policy Center study that asserted online learning is more likely to succeed in traditional brick-and-mortar schools than at for-profit virtual charters.
An advisory team spent several months creating the framework, which is meant to set the standards needed for a virtual program to be successful. The team included school leaders from districts that already have implemented blended learning and could share insights on how to achieve favorable results.
"That was the whole impetus of it," Glover said. "If schools are going to branch into (virtual programming) because their parents may be asking for it, then we want to make sure that we get with schools in Oklahoma that do it right and build a framework that guides all the schools."
Gart Morris, executive director of instructional technology at Union Public Schools, was part of the committee. Union has offered limited virtual opportunities since 2012, but this will be the first year students can take classes entirely online through the Union Virtual Academy.
Morris said the framework will be a life-saver for districts as they begin offering education online.
"If a school's never done virtual before, they need a starting point," he said. "Instead of just relying on word of mouth or just talking to this person or that person, you need to know where you can find resources to help you build a quality virtual program within our own school district. It's a little scary sometimes when you're delving into something you're not used to. It's a different paradigm."
Union Superintendent Kirt Hartzler said his district will incorporate elements of the framework for the virtual academy. Other districts across the state have expressed similar interest in adopting the guidelines.
Kyle Hinchey
918-581-8451
Twitter: @kylehinchey