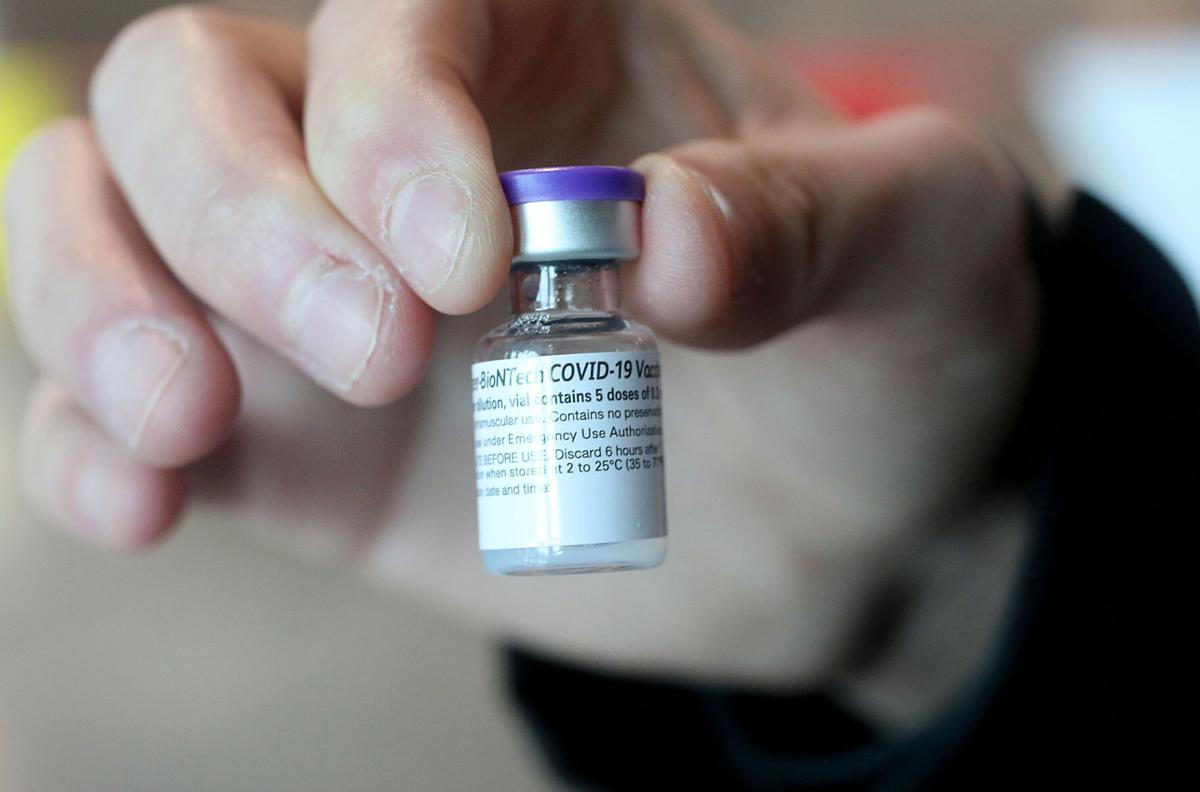 The Muscogee Nation Department of Health is partnering with three more Tulsa-area school districts to offer COVID-19 vaccination events.
The Bristow, Glenpool and Sand Springs districts will be hosting drive-through vaccination clinics this month open to both Indigenous and non-Indigenous people age 12 and older.
The Pfizer vaccine will be available at all three events. A signed consent form is required for students younger than 18.
Vaccinations will be available in Glenpool from 8 a.m. to 5:30 p.m. Wednesday in the parking lot of Glenpool Public Schools' Education Service Center at 141st Street and U.S. 75. The second dose will be available at the same site from 8 a.m. to 5:30 p.m. June 30. Open to everyone in the community, the event is also co-hosted by the city of Glenpool and the Chamber of Commerce.
The Bristow vaccination event is scheduled from 9 a.m. to 4 p.m. Monday at the Freeland Center parking lot, with the second dose available from 9 a.m. to 4 p.m. July 1.
The Sand Springs clinic is scheduled for 9 a.m. to 2 p.m. June 22 at Charles Page High School, with a second dose to be offered on July 13. The event is open to students as well as parents or guardians, family members and school district personnel.
Participants are asked to preregister by June 18 through the tribe's vaccination portal.
The tribe hosted a similar event Friday with Broken Arrow Public Schools. Almost 200 doses were administered at the drive-through event at Broken Arrow High School.
Sam Hubler is the chief pharmacist at the Muscogee Nation Health Department's Okmulgee clinic and one of the people involved in setting up vaccine clinic partnerships. With the U.S. Food and Drug Administration expanding vaccine authorization to include adolescents, he said it was a "no-brainer" to work with local school systems to facilitate access.
"What we've found through our epidemiologists is that children, although they're not getting terribly sick with the virus, every time there's a spike in cases in the community, that same population's incidence rates increase too," he said.
"They are very much carriers of the virus, so now that the vaccine is available for 12-15 year olds, it is a great opportunity to increase the amount of vaccines out in the community through the school systems."
That sentiment was echoed by the assistant superintendent at Bristow Public Schools, Krista Burden. She said her district often partners with the tribe on other endeavors and that with classes out for summer vacation, the space at the Freeland Center was readily available.
"School's not in session right now, so it was an easy decision for us to offer this for people who might want to access the vaccine," she said.
Q&A: State vaccination portal help and other guidance as Oklahoma enters Phase 4
Who is eligible currently?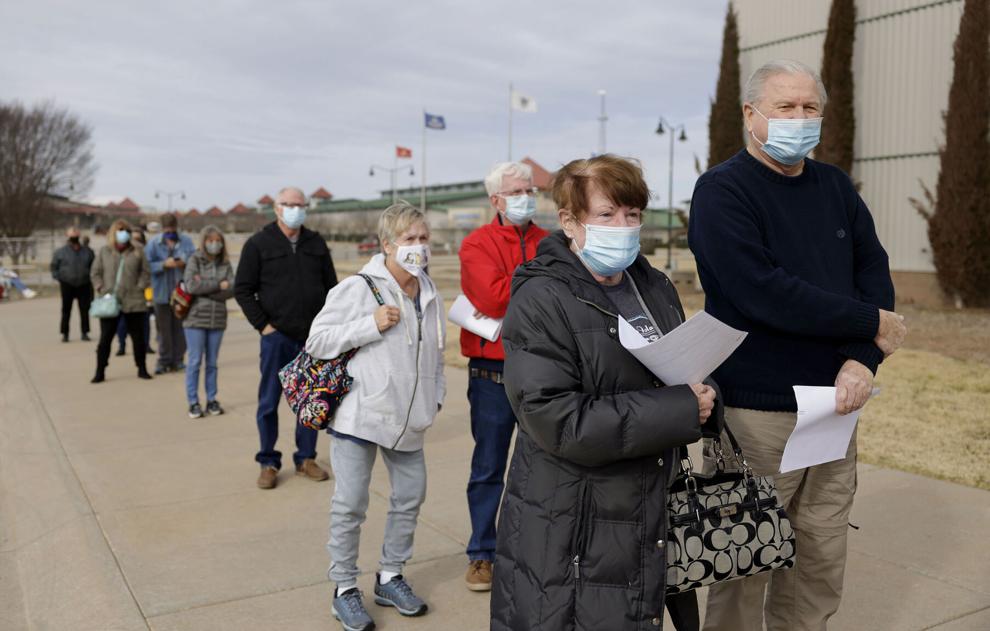 What determines how many appointments are available?
I signed up at vaccinate.oklahoma.gov but never got an email confirmation of any kind — what should I do?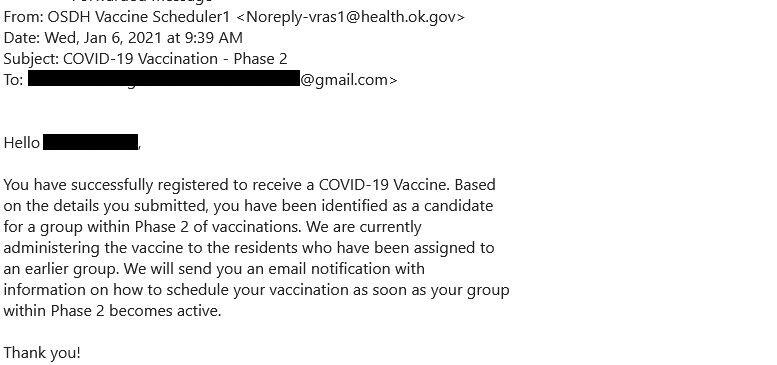 I've been told I can make an appointment, but I went to the portal and there were none available within 100 miles — what do I do now?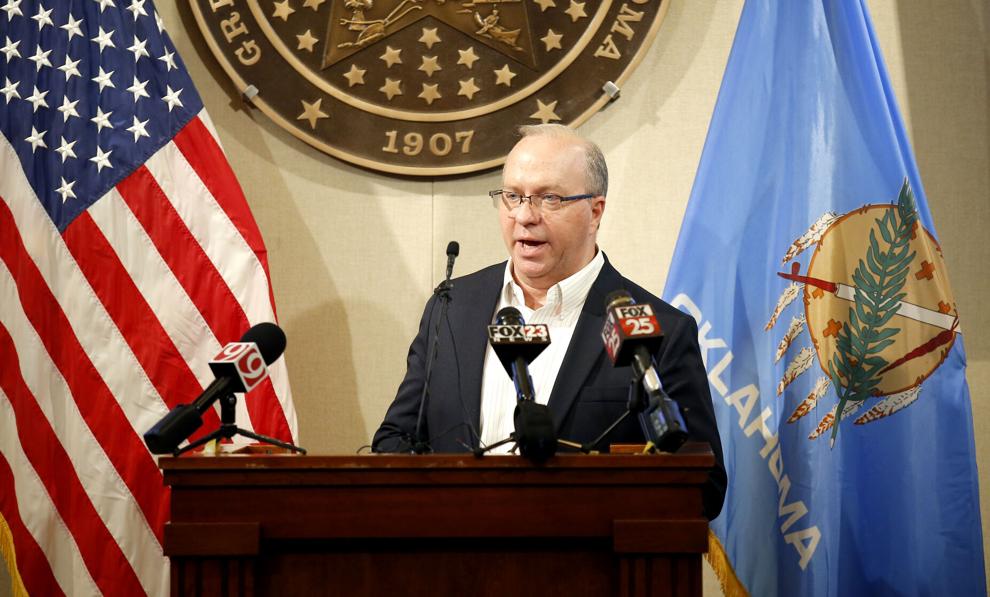 When will new appointments be added to the online portal as the state is updated on the supply of vaccines expected to ship from the federal government?
Someone I know is unable to go online to access the vaccination portal — how can they make sure to get an appointment?
How are 211 and LIFE Senior Services trying to help?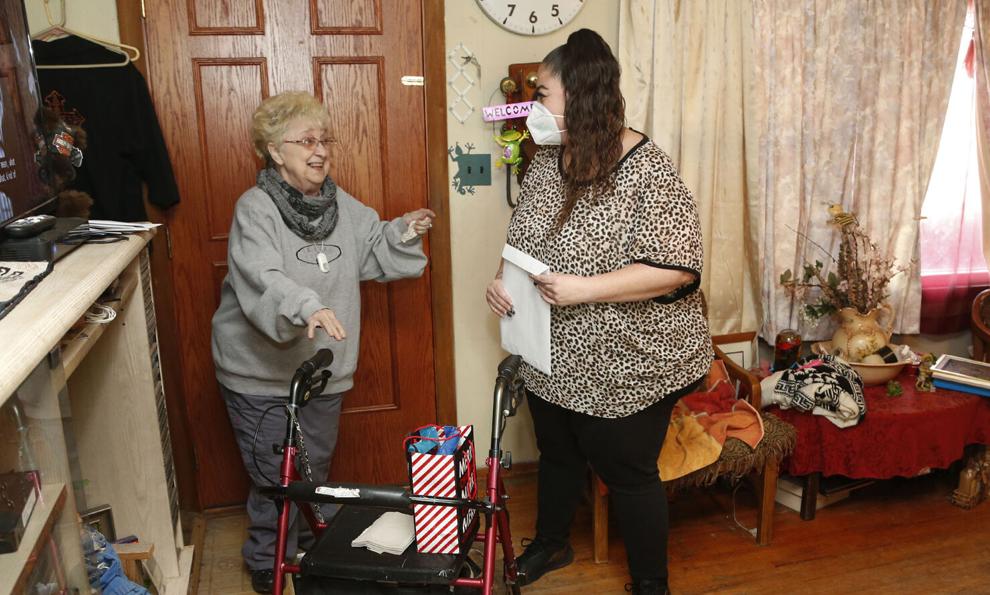 Who else is trying to help people book appointments?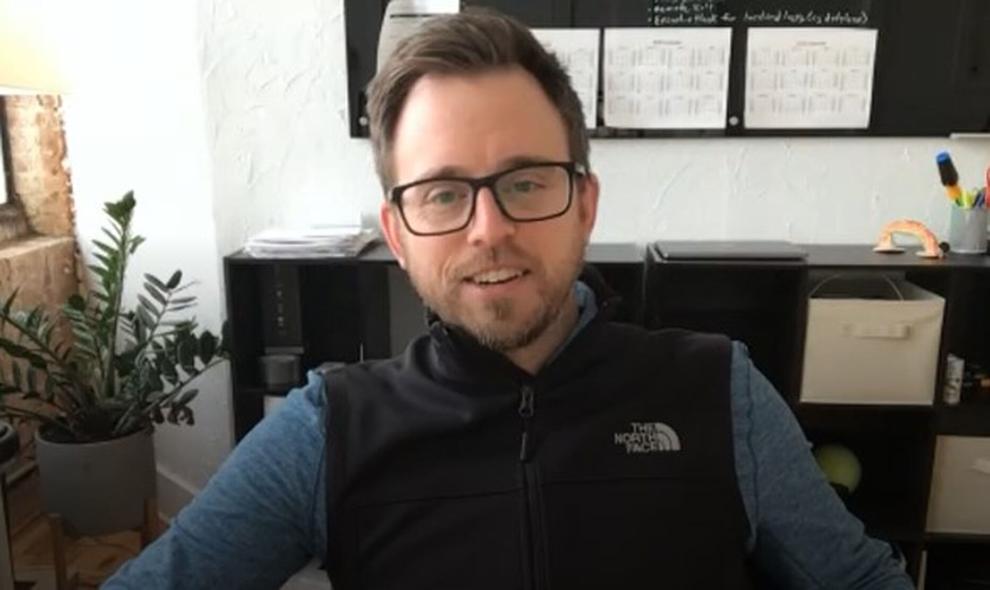 Can I show up at a vaccination site without an appointment to wait for someone to miss their scheduled time?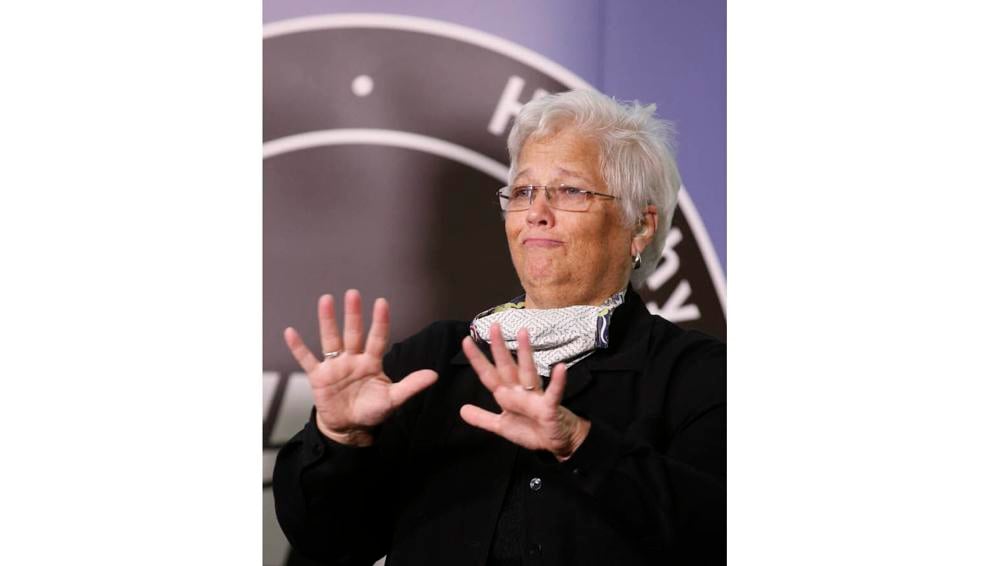 What happens if I am unable to make my scheduled appointment? Can it be changed?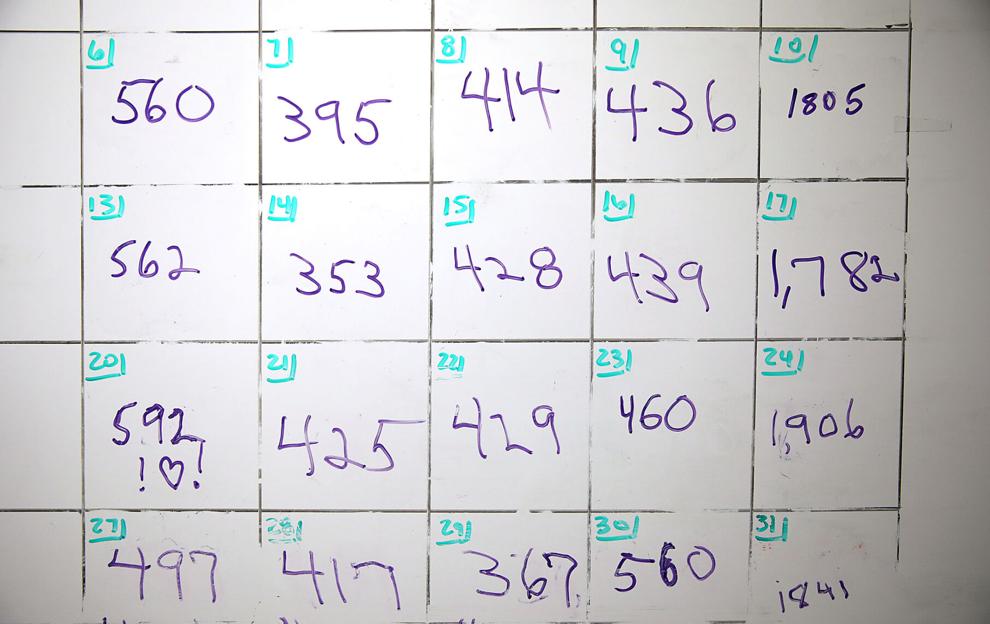 At what point do I schedule my second dose or "booster shot"?
I can't get an appointment for my booster dose when I am supposed to — is it OK to take it any later?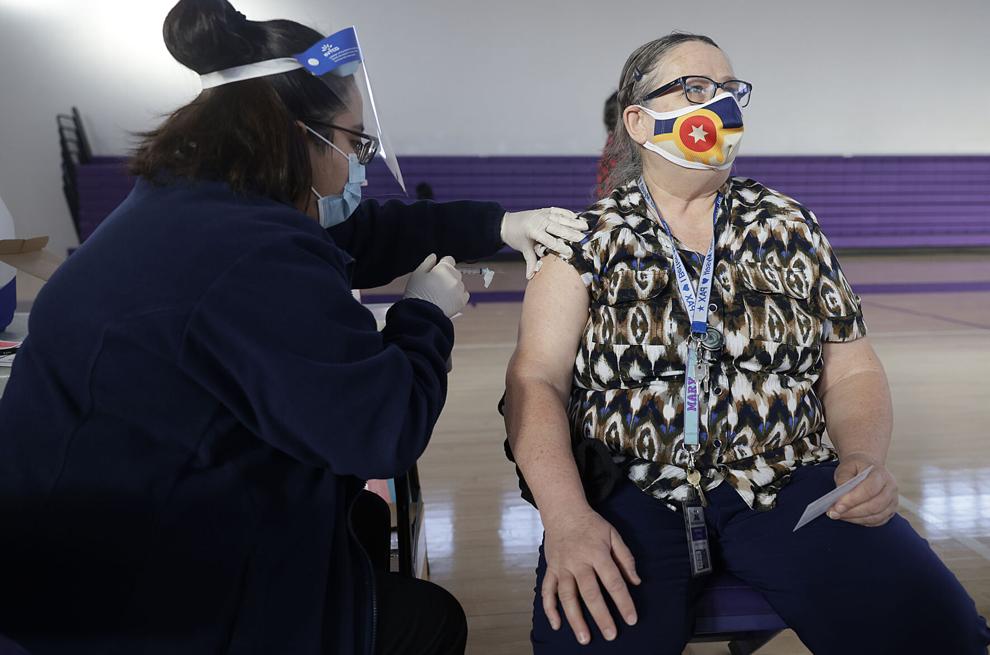 Can I choose whether I receive a Moderna or Pfizer shot?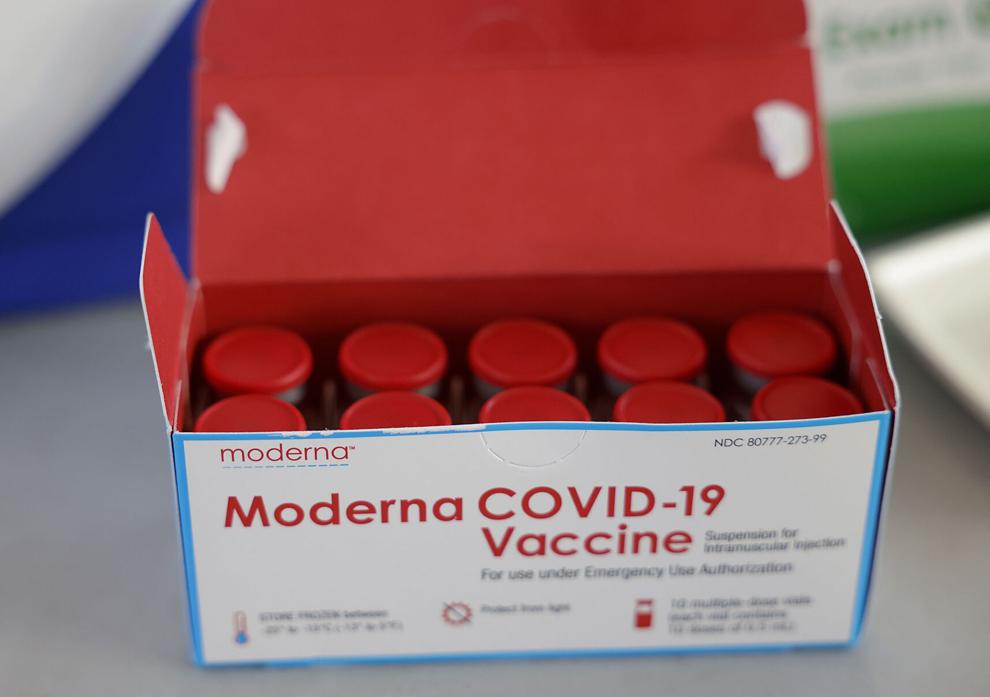 Will I be able to drive-through to get my vaccination or will I have to go inside a facility?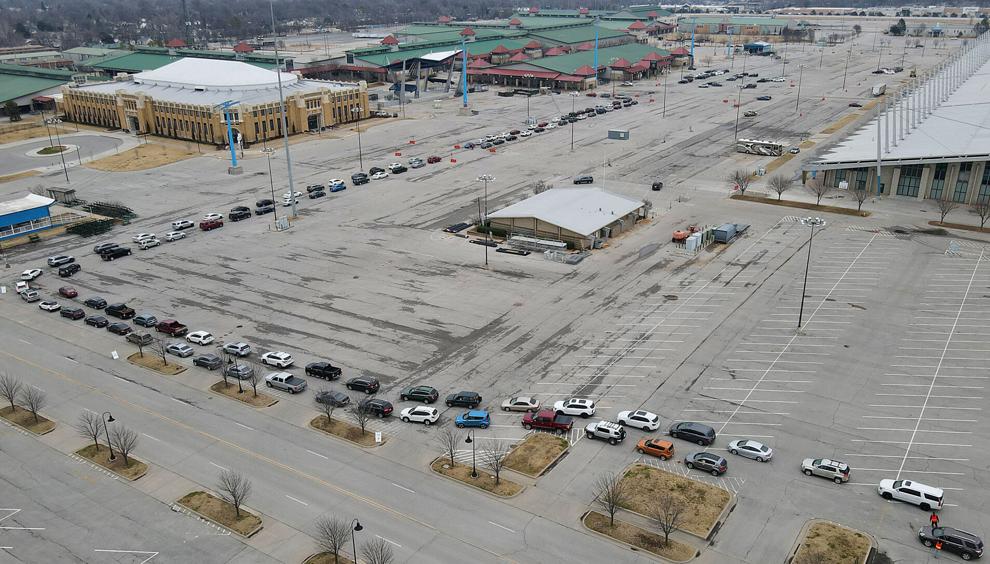 If I have already had COVID-19, do I still need to consider getting the vaccine?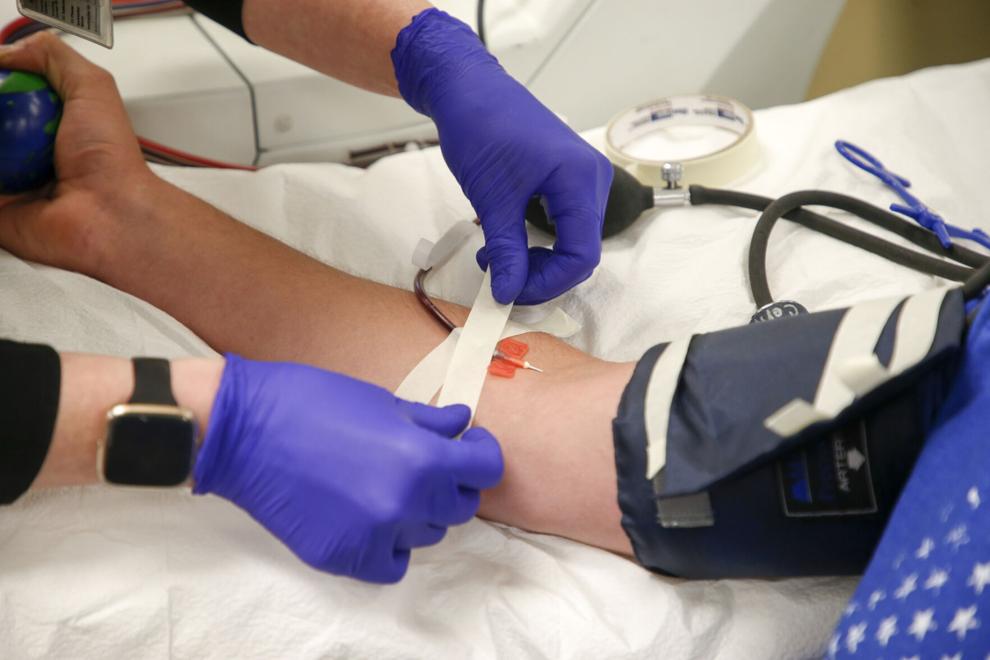 Do I still need to practice the three W's after getting my vaccination?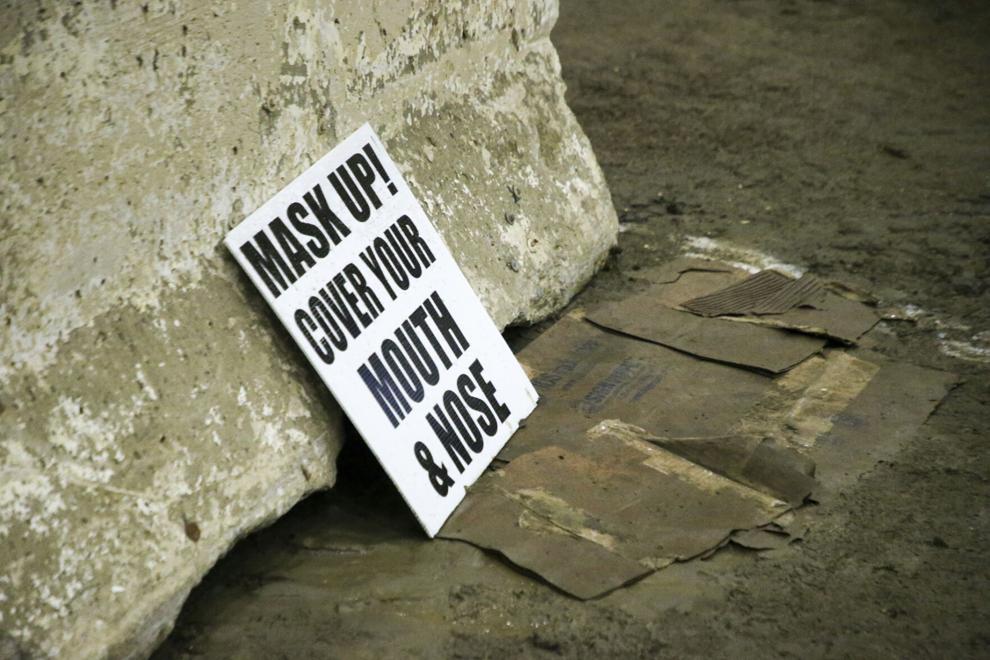 Can you be a carrier of the virus after receiving a vaccination?
Why do I have to wait 15 minutes before being able to leave after my vaccination, and what side effects are common?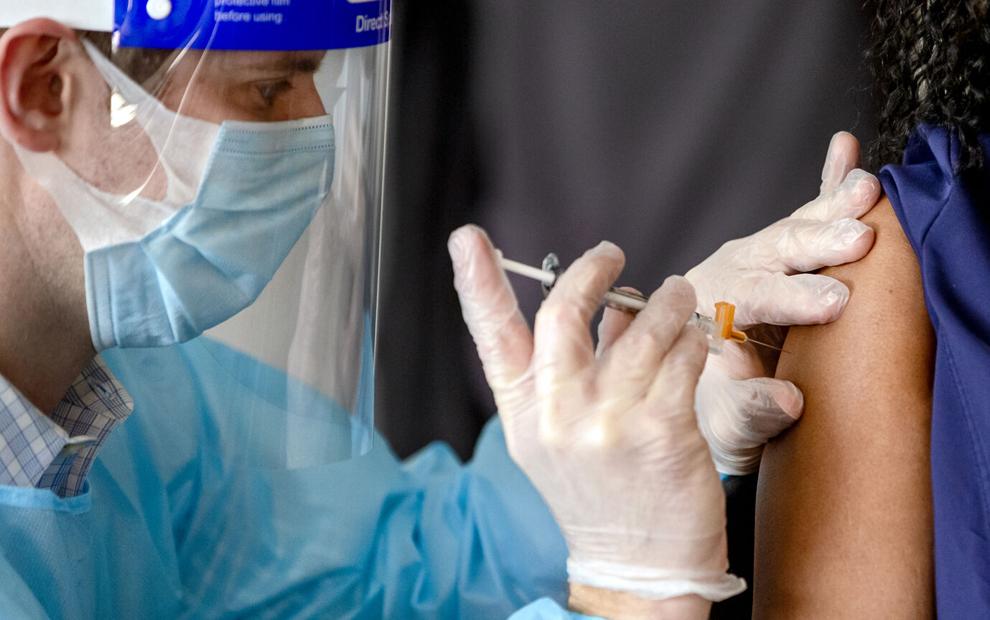 How many vaccine doses have gone to waste in Oklahoma?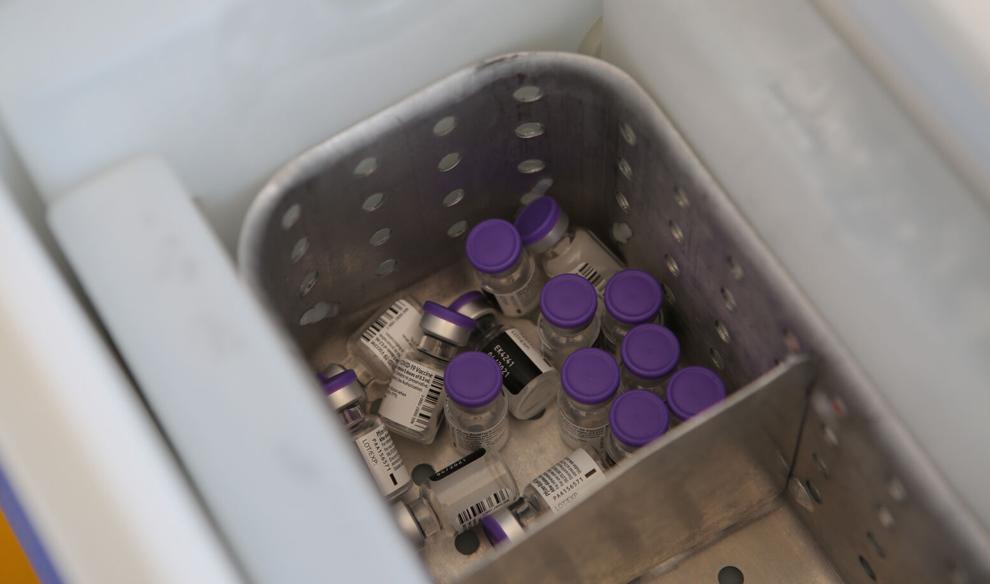 12 months for just $26