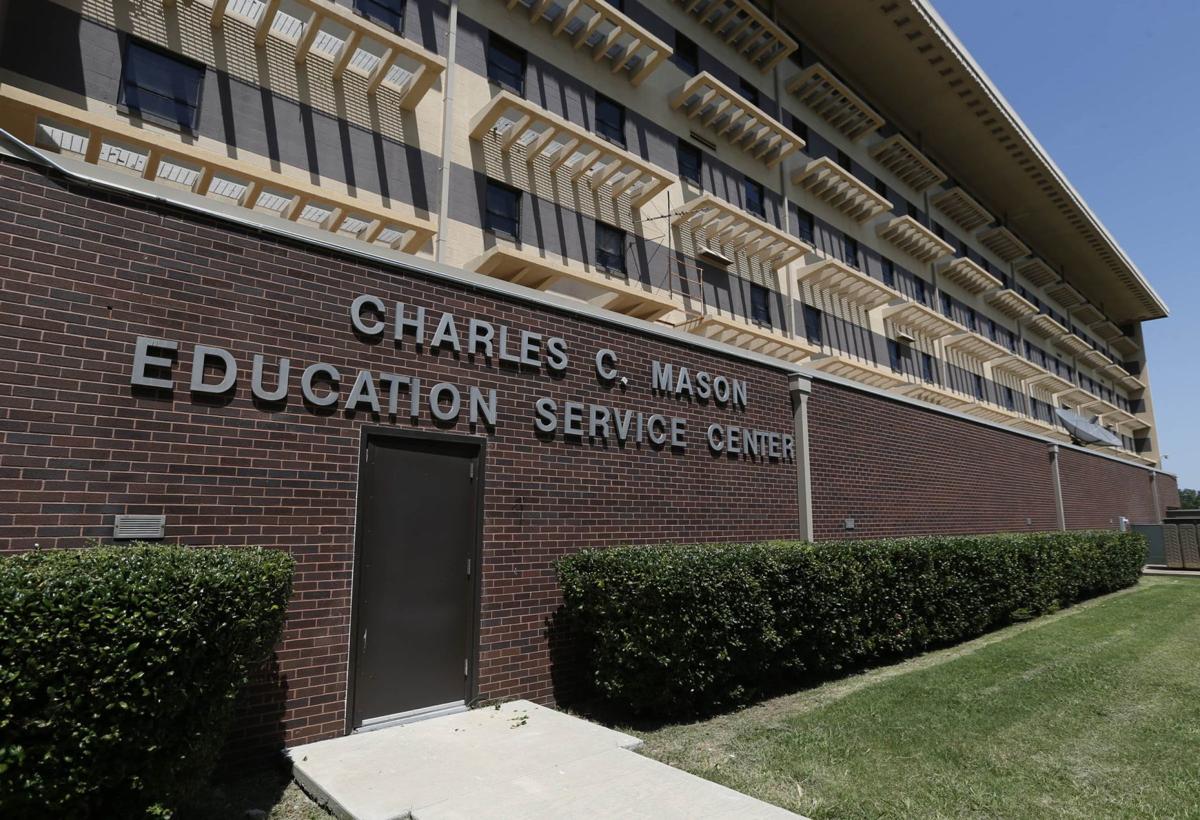 Tulsa-area districts are exploring the possibility of remote learning in the event of a local outbreak of the new coronavirus forces schools to close for an extended period of time.
School districts remain in the monitoring and preventive stages of implementing their emergency response plans as Oklahoma records its first official COVID-19 case. State officials on Friday afternoon confirmed a Tulsa County man tested positive for the respiratory illness.
An isolated case may not be enough to close schools, but many districts are prepared to make the decision if the situation escalates.
"If there was an outbreak, I think the chances are probably pretty high that we would have to look at closing school," Union Public Schools spokesman Chris Payne said.
Local districts also are considering virtual options that would allow students to work from home.
John Federline, Union's executive director of secondary education, said remote learning would be an easy transition for high schoolers, who were issued laptops this year as part of a new one-to-one initiative. Teachers would be able to deliver online lectures and make assignments through Canvas, the district's current learning management system, for students to complete away from school.
The transition would be more problematic for elementary and middle school students.
"We are in the process of developing plans that would probably be a combination of work that could be done on computer or pencil-and-paper assignments," Federline said. "How we get that work back so it can be completed and graded is something we haven't figured out yet."
Owasso Public Schools faces a similar situation. The district's own virtual offerings and one-to-one program are available only at the high school, though exceptions have been made for younger students with medical needs.
Implementing that on a districtwide level would be neither viable nor advisable, Owasso Superintendent Amy Fichtner said. But if schools ever shut down for more than two weeks, it may be necessary.
"We have the tools, but it would be very challenging to deliver high-caliber education online to our youngest children," Fichtner said. "That is something we have to be vulnerable about. We would have to have conversations about what that would look like."
This is not the first time Owasso has explored remote learning in relation to school closures. Administrators also considered short-term virtual options during the 2018 teacher walkout. But when the strike ended within two weeks, they decided to make up the lost time at the end of the school year.
Fichtner hopes the district never has to take such a drastic measure, but she also appreciates having it as a last resort. Technological advances and digital learning have been critical in making education more accessible to students.
"We have made progress," she said. "Fifteen years ago, this would not be a conversation we could even have, and we've done it in fairly rapid order."
At Tulsa Public Schools, remote learning also is an option to minimize learning disruptions and keep students safe in the event of an outbreak. The implementation could take many forms depending on the severity of the situation and incorporate both physical worksheets and digital learning platforms.
If confirmed cases do appear within the district, officials would first work to isolate affected students and employees and prevent large gatherings before resorting to a total shutdown, TPS Chief Operating Officer Jorge Robles said. A concentration of cases at a particular school could result in the closure of only that site.
Robles said the district will continue to work with health officials to determine whether more extreme actions are required.
"We have plans in place that, if need be, and hopefully not, would take us from where we are right now in the preventative stage to a stage where we can close schools or take more extreme measures if there's an epidemic in Tulsa," he said.
Administrators at Jenks Public Schools are adhering closely to the district's comprehensive disease response plan, which was created about 14 years ago in response to another viral pandemic.
The plan has been updated numerous times over the years and consists of four action levels based on the severity of an outbreak. The final level involves potentially closing schools from four to as much as 12 weeks.
District spokesman Rob Loeber said a handful of cases appearing in Tulsa County likely wouldn't lead to immediate school closures.
"Basically, we would be preparing to suspend classes when there is a danger to our students, our faculty and our staff that requires coordination with outside agencies," Loeber said. "The implications of us actually closing and not having school would be pretty profound and pretty severe based on the number of services we offer to our kids. It's obviously not a decision we would take lightly."
Remote learning may reduce learning disruption, but it won't prevent students from going hungry.
Many children from financially struggling families rely on their schools for meals. Loeber said about 40% of students in Jenks receive free and reduced lunch.
"For those kids, it's good for them to be able to come to school and know that they are going to be fed that day," he said.
---
Kyle Hinchey 918-581-8451
Twitter: @kylehinchey