OKLAHOMA CITY — A state law banning mask mandates in schools was put on hold Wednesday by an Oklahoma County judge.
The temporary injunction imposed Wednesday by District Judge Natalie Mai will not take effect until the written order is filed, perhaps next week. The ruling applies to K-12 schools.
State Superintendent Joy Hofmeister issued a statement later Wednesday, saying that "the Oklahoma State Department of Education will not enforce the mask mandate prohibition due to this pending litigation. Further guidance will be provided once the litigation concludes."
"Today is a victory for families, the safeguarding of schoolchildren and their opportunity to learn in person," Hofmeister said. "The court's striking of the mask mandate prohibition on (Senate Bill 658) now enables schools to fulfill their duty to protect and ensure equal protection for all students, including those with disabilities and (the) most vulnerable in our schools."
A group of parents and the Oklahoma State Medical Association had challenged the implementation of Senate Bill 658 on several grounds.
Chad Taylor, an attorney for the plaintiffs, said that "this law (SB 658) is fatally flawed."
He said it violates due process, equal protection and the state's single-subject rule while being a special law the state had no compelling interest to pass.
The judge determined that because the measure applied to public but not private schools even though the risk to people at both kinds of institutions is equal, it had created an unconstitutional division.
Schools that implement mask mandates while the case is pending must provide for exemptions, Mai said. She said lawmakers have made it clear that parental choice is important.
Oklahoma Attorney General Assistant Solicitor General Bryan Cleveland indicated that the state plans to appeal the ruling.
Attorney General John O'Connor expressed appreciation in a statement about the "very limited injunction," saying: "While we disagree that any part of the law is unconstitutional, my office will take the time afforded to us to determine the best legal strategy moving forward."
Cleveland said that because the law applies to all public schools, it is not an unconstitutional special law.
Likewise, it does not violate the requirement that laws contain one subject because it deals with health and safety in schools, he maintained.
"They are asking for a statewide mask mandate," Cleveland said.
Taylor said there is no absolute right to spread a virus.
"We don't have to wait for the ship to hit the iceberg before we hand out life vests," the plaintiffs' attorney said.
Mai said it is up to the Legislature to determine policy and that the court will not substitute its judgement for that of lawmakers. The only issue before the court was whether the law as written is constitutional, she said.
Taylor said schools now have the option, as a result of the judge's ruling, to require masks if they provide some exemptions.
Mai's ruling applies only to the prohibition on mask mandates and not other sections of the law, such as precluding vaccination requirements to attend secondary and postsecondary schools.
Even though a temporary injunction was imposed, Gov. Kevin Stitt, who signed the bill into law and was named as a defendant in the lawsuit challenging it, called the ruling "a victory for parental choice, personal responsibility and the rule of law."
Stitt said parents have the right to make decisions about the health and education of their children.
The measure, which took effect July 1, bans school mask mandates unless there is an emergency declaration from the governor.
Oklahoma State Medical Association President Dr. Mary Clarke said the action is the first step in ensuring that schools have local control.
"It's important to remember that while we've seen how easily COVID can spread in schools, the virus doesn't stay within school walls," Clarke said. "For each infected student, there is a risk of additional infections amongst their friends, family and the community."
Sen. Rob Standridge, R-Norman, the author of SB 658, issued a statement Wednesday, saying that "while I am still reviewing what the judge had to say, I am encouraged by her statements that respect the Legislature's intent to entrust parents whether to mask or not to mask their child. Ultimately, we must uphold the right of Oklahoma parents to decide what is best for their own children."
Related video: Federal civil rights inquiries over bans on mask mandates
COVID-19 information Oklahomans need to know
COVID consequences: What can unvaccinated people expect if they get infected?
Primary care physician Brad Hardy discusses post-COVID syndrome
What do pregnant women need to know?
OSU Medical Center doctor on Regeneron: 'The only effective therapy that we have for COVID-19 right now'
When can Oklahomans get a booster shot?
'Continued death rates high for some time to come' despite decreasing cases in Oklahoma
Can schools mandate masks?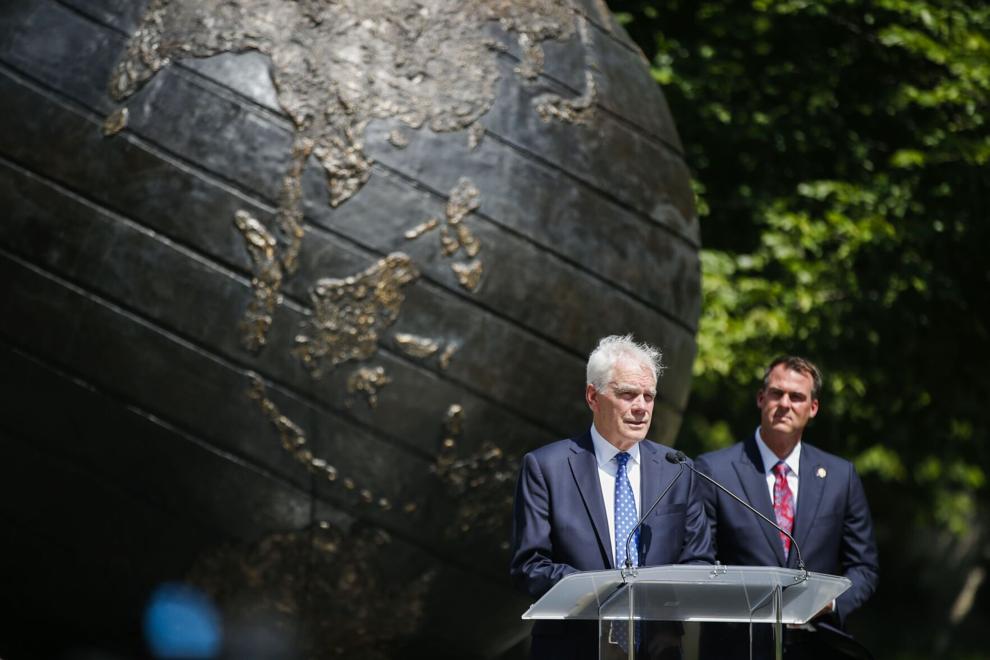 Explainer on COVID testing in Oklahoma schools funded through early-detection grant
Isolation and quarantine guidance for classroom exposures
Details on delta variant
Why aren't COVID-19 patients receiving the vaccine while hospitalized?
"Go get your shots." Unvaccinated COVID patient talks about his illness
Can unvaccinated people be immune due to a previous COVID infection?
COVID data expert: 'We're moving into a bit of an endemic situation'
How long might Oklahoma have COVID-19 'population immunity'?
Post-COVID infection expectations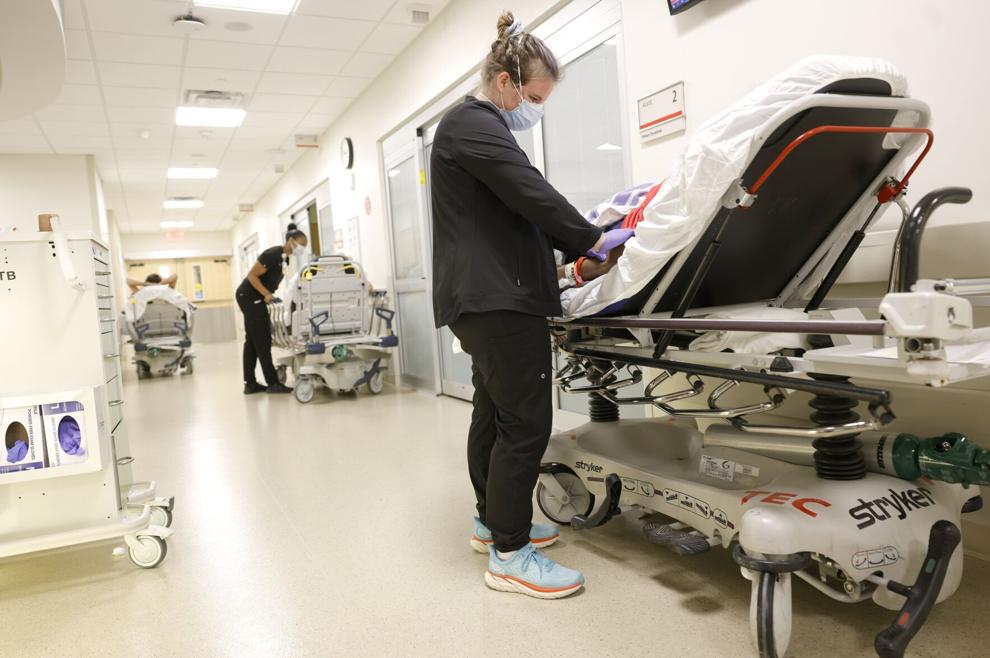 Most updated mask guidance from CDC, WHO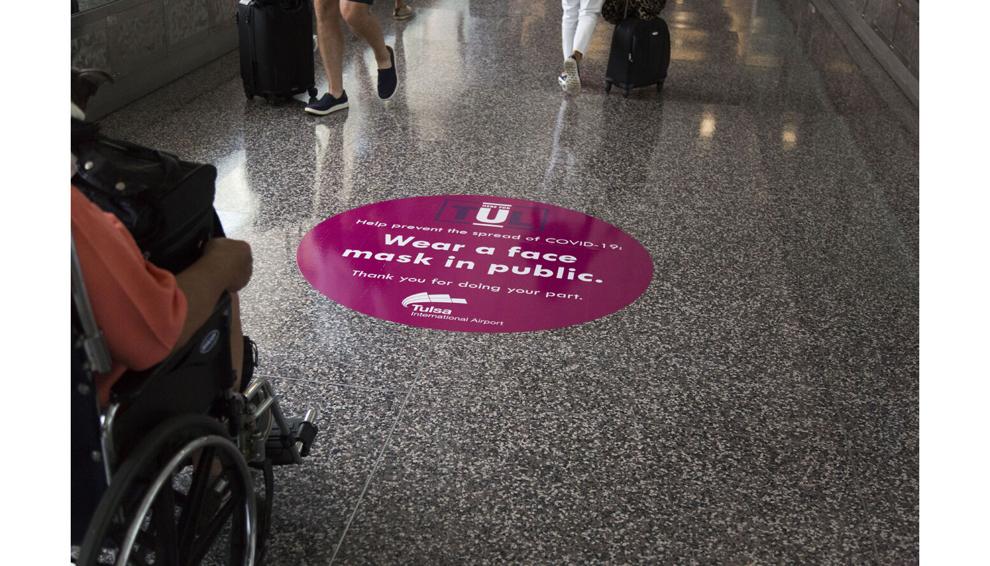 Where you can find COVID testing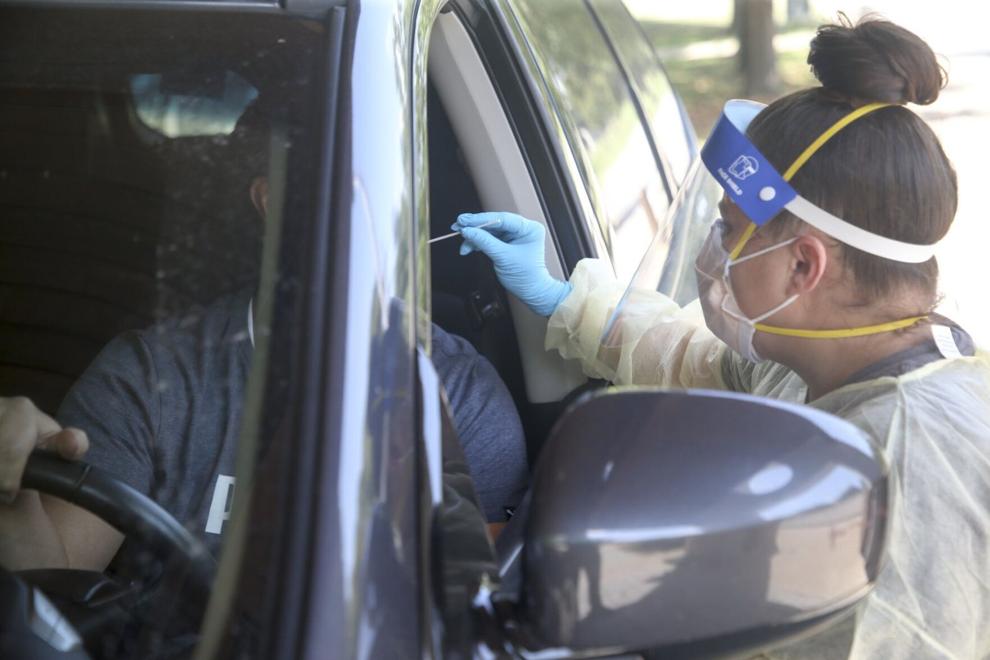 Where to find a vaccination