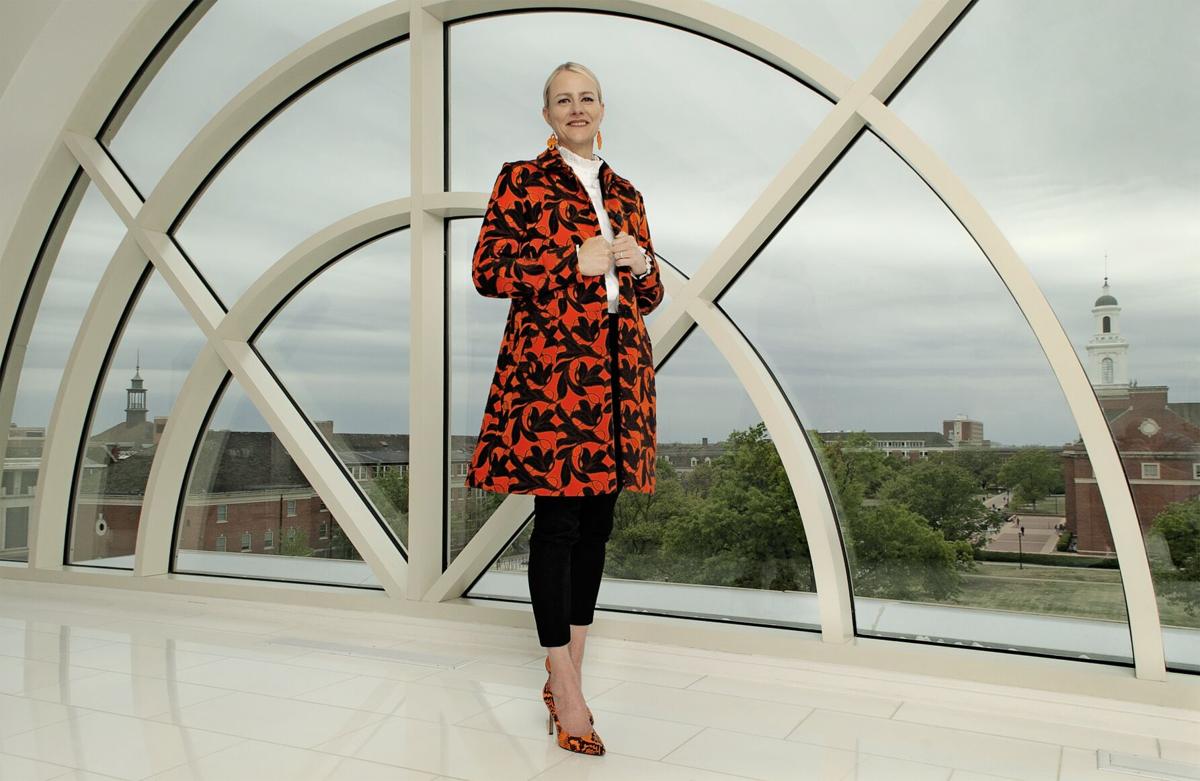 With a new era of leadership dawning for Oklahoma State University, the system's investment in Tulsa should only continue to grow, its incoming president said.
"The Tulsa area is very important to Oklahoma State, and it will be a key piece of our strategy for the future as we go through the strategic planning process for the system," Dr. Kayse Shrum told the Tulsa World.
"OSU-Tulsa is a big piece of our system. It's our presence here in Tulsa, along with the Center for Health Sciences."
Shrum, who has been president of Oklahoma State University Center for Health Sciences since 2013, will take over as president of the university July 1, it was announced in April.
She succeeds Burns Hargis, who is retiring at the end of the academic year. Shrum, a Coweta native and former secretary for science and innovation for Gov. Kevin Stitt, will be the first female president in university history and 19th overall.
How OSU continues building on what it's started in Tulsa, Shrum said, will depend on what the community's needs are.
One recent example of helping meet a need, the College Park program, was announced just over a week ago. A collaboration between OSU-Tulsa and Tulsa Community College, the program brings to Tulsa something local leaders have long called for: A public, four-year higher education option.
The program will start this fall on the OSU-Tulsa campus with two cohorts of business students.
"OSU is really here to meet the needs of the business community and the greater Tulsa area," Shrum said. "And we understand that there's a gap for bachelor's degrees here."
With College Park and the previous Linked Degrees transfer program, also an OSU-TCC partnership, "some progress has been made that will really facilitate the ability to get a four-year public university degree in Tulsa," she said.
OSU-Tulsa President Dr. Pamela Fry "has done a great job of not only creating those programs but trying to build relationships in the community."
Shrum said continuing the community engagement and collaboration "is going to be very important moving forward, as we understand what the needs are in Tulsa, from industry, from the community, and then setting our sights on the areas we are going to grow."
"What are the greatest demands? What are the degree programs that can help to fill that gap? And not only just focusing on those 18-year-olds that are graduating from high school, but the adult learner. How do we meet those needs, and continue to expand what we're doing already in Tulsa?"
'Starting out listening'
Shrum is not officially university president yet. But she's already thinking like one. It starts, she said, with gaining a systemwide perspective.
"I'm starting out listening," Shrum said. "I'm kind of doing my listening tour right now, hearing from each of the campuses, the constituents of those campuses.
"Then we'll start working to create a shared vision, and develop a strategic plan that we can all get behind as a system."
Shrum has great respect, she said, for OSU's tradition as a land grant university and the mission that goes with it.
"That's something that I'm really excited about: how we carry that mission out and what does the modern-day land grant university look like.
"Service, research, education and access are certainly key tenets," she added. "I've always valued being innovative, and I look forward to bringing that to the entire system."
Shrum said one immediate priority when she arrives on the Stillwater campus will be to review progress in areas such as diversity and inclusion.
"Through the interview process, I had the opportunity to meet with students and hear their questions and get some ideas of what's important to them," she said, adding that diversity, equity and inclusion are very important.
"I want to really understand what work has been done, and what areas are there that we can focus on next year."
Turning point
Shrum, an OSU graduate, is a pediatrician by training. She practiced in Muskogee before returning to join the OSU faculty.
She never thought about a medical career while growing up, she said. A star softball player in Coweta, her focus when she arrived at OSU was on being a student-athlete.
"I didn't really know what I was going to do," she said.
A "two-minute conversation" with an OSU professor changed everything, she added.
"I was taking a physiology class and one day the professor asked me to stay afterward," Shrum said. "He told me I had the highest grade in the class and asked me if I had thought about medical school."
When she told him she hadn't, he suggested she might want to visit one. So she did — OSU-CHS.
She said she's often thought about how that one professor taking the time to talk to her was "really a turning point for me."
And it's guided her, she added, as she's engaged with students.
"With young people sometimes we have to be told we can in order for us to consider the possibility. Before we dream something," she said.
As for becoming president of her alma mater, Shrum once would not have dreamed it was possible.
But she has no doubt she's ready, she said.
"With any new role, you're going to experience new things and have to learn," Shrum said.
"But I'm a firm believer that leadership is portable, and the skills I've developed as a leader are just as valid in this new role. That's the key piece that I think will help us to build success."
Video: Dr. Kayse Shrum talks about her hopes and aspirations as OSU's next president.