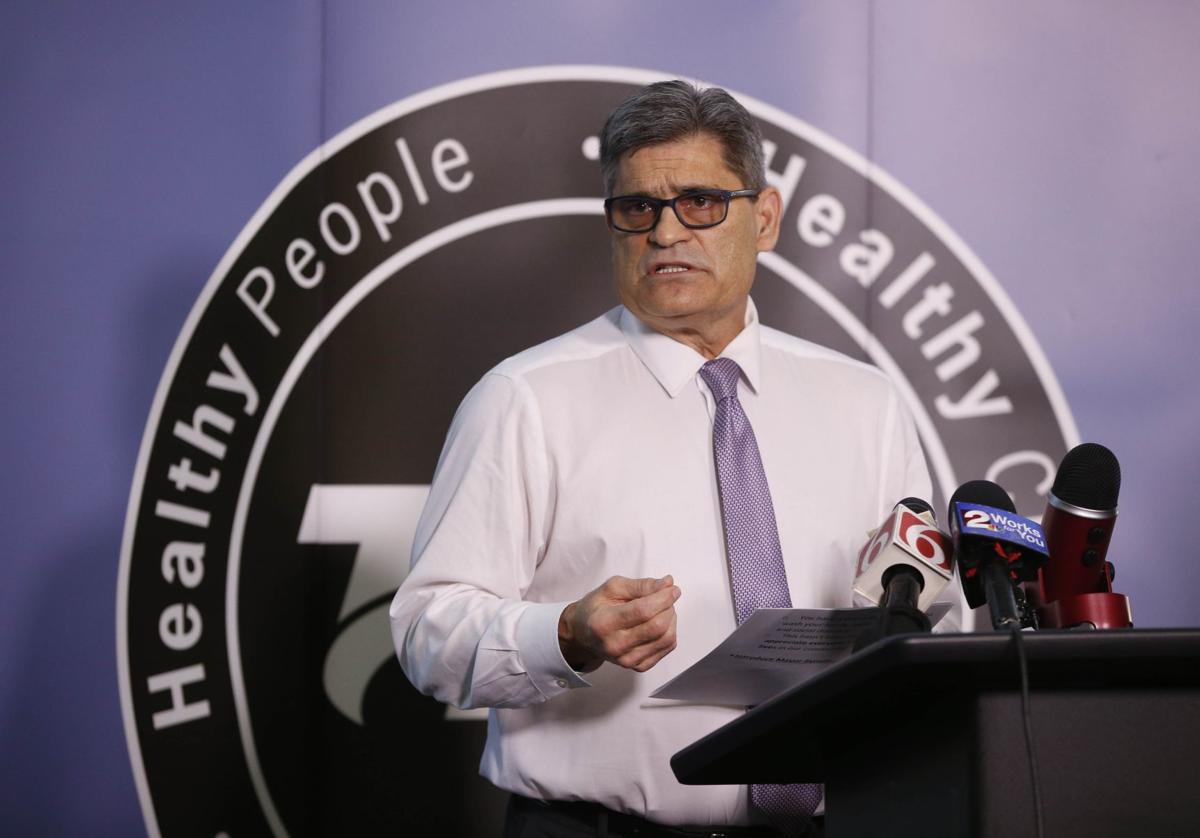 Tulsa City-County Health Department Director Bruce Dart again reiterated his concerns with hosting a presidential rally during the COVID-19 pandemic as he addressed Tulsa school board members concerned for student safety.
The Tulsa Public Schools Board of Education on Monday evening hosted its first of multiple planned special meetings centered on preparing for the 2020-21 school year. During the meeting, Dart shared his thoughts on how COVID-19 will influence school operations in the fall and answered questions from board members.
The first and most significant question was from Suzanne Schreiber, who asked how President Donald Trump's scheduled rally in Tulsa on Saturday could affect the district's plans to reopen in August.
Dart began his response by referencing the national criticism he has received this week after suggesting to postpone the massive event due to the likelihood of further spreading the deadly disease. But he also doubled down on that recommendation, saying it's not safe to host the rally right now and that politics shouldn't be the main variable driving these kind of decisions.
"I'm extremely concerned," Dart said. "... I think we have the responsibility to stand up when things are happening that I think are going to be dangerous for our community, which it will be. It hurts my heart to think about the aftermath of what's going to happen."
Oklahoma has experienced a surge of new COVID-19 cases in recent weeks, with 225 reported on Monday alone. Tulsa County saw 89 cases. Both marked new highs in daily increases.
Health Department data shows Tulsa County's seven-day rolling average for COVID-19 cases has shot up since the beginning of June. On the final day of May, the Health Department documented a seven-day average of 13.7 new cases. Monday's report showed a 7-day average of 65.3 new cases, the highest mark since the pandemic began.
Dart praised Oklahomans for practicing social distancing and other safety precautions up until when businesses began to reopen around Memorial Day. Fatigue of the pandemic and quarantine led to a decline in overall vigilance, he said, which in turn led to the resurgence of COVID-19.
Guidelines concerning the reopening of schools in the fall largely are based on the level of risk in the community. As for right now, Dart supports returning to school buildings in the fall, though he notes the possibility of further disruptions. He said his department will help TPS and other districts make the appropriate decisions when they get to that point.
Previous conversations with TPS administrators included students meeting in smaller groups and avoiding school cafeterias during lunch periods. Another recommendation involved checking the temperature of teachers and staff before they enter school each day, which Dart doesn't believe is possible to implement with students.
Dart said it's probable every school will see positive COVID-19 cases during the school year and said it's important to have contingencies in place to prevent further spread.
He praised TPS' plans to develop a hybrid school schedule that maximizes in-person learning while maintaining social distancing. The district also is preparing for the potential of transitioning to distance learning if needed.
"It's not going to be easy," Dart said. "I know I've talked to many superintendents in the past couple months, and I think I've prefaced every conversation with, 'You're probably not going to like what I have to say,' because it's hard. It's not going to be your traditional school year."
Dart hopes the school year will become more traditional in the spring, with a vaccine expected to be available sometime next year.
---
Kyle Hinchey
918-581-8451
kyle.hinchey
@tulsaworld.com
Twitter: @kylehinchey