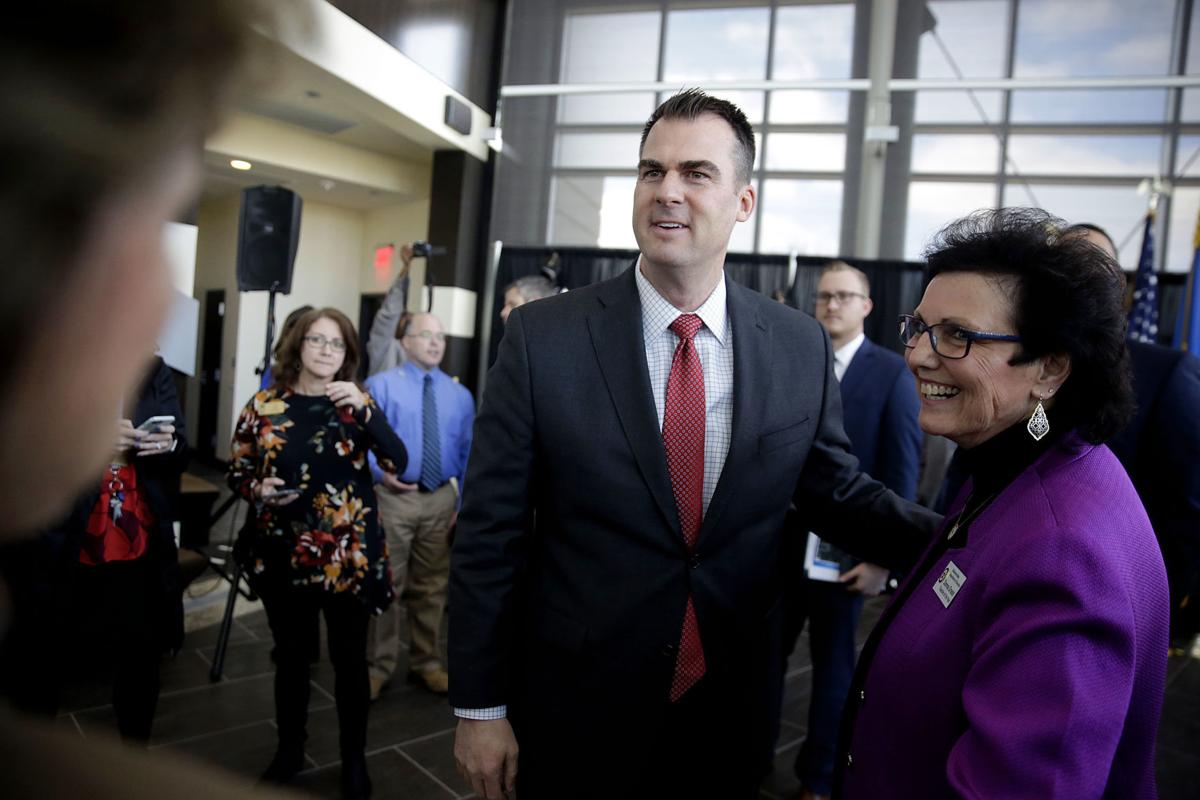 An esteemed Broken Arrow educator has received recognition from Gov. Kevin Stitt after being selected for the National Teachers Hall of Fame.
Donna Gradel is one of five teachers from across the country who will be inducted into the National Teachers Hall of Fame during a ceremony in Kansas next summer. The announcement was made during a YouTube Live broadcast Monday night.
Gradel taught environmental science at Broken Arrow High School from 1996 to 2020 before becoming dean of academic development and innovation at Summit Christian Academy, a private school in downtown Broken Arrow, this summer. She was named Oklahoma Teacher of the Year in 2018 and was a finalist for National Teacher of the Year in 2019.
State and national education leaders have praised Gradel for her hands-on work with students to develop a sustainable, low-cost, solar-powered, aquaponic system to help feed people living in poverty in Kenya. Many of her students have traveled with her to Africa during the summer to continue working on the classroom project, which also has provided safe, clean water for an entire village as well as a nearby elementary school and medical clinic.
"Donna Gradel moved beyond the textbook by taking her classroom outside to partner with the city of Broken Arrow to clean public water and by taking the classroom to the world by developing a system to provide sustainable food sources for orphans in Kenya," Stitt said in a news release. "She is a perfect candidate to be enshrined in The National Teachers Hall of Fame and show the country how Oklahoma can be Top 10 in education."
Oklahoma Secretary of Education Ryan Walters also praised the selection of Gradel, who is the fourth teacher from Oklahoma to join the National Teachers Hall of Fame ranks.
"Donna Gradel exemplifies all of the characteristics of an excellent teacher," Walters said. "Her knowledge of her subject area, passion for learning, and love for her students has had a tremendous impact on our state. She has moved the needle on what is possible for students in Oklahoma."
Her former bosses at Broken Arrow Public Schools also were quick to congratulate Gradel this week.
Broken Arrow High School Principal Elizabeth Burns said Gradel inspired her students to challenge real-world issues and create workable solutions rather than "simply parrot academic facts."
Broken Arrow Superintendent Janet Vinson called Gradel's contribution to the suburban school district and education in general "nothing short of amazing."
"Her vision and outside-the-box thinking paved the way for some of the most unique programming and curriculum the state has ever seen," Vinson said in a statement. "That kind of enthusiasm is what drives students to succeed beyond their own expectations, something Ms. Gradel recognized every day in the classroom.
"We are so honored to have shared in some of her journey of what has been a stellar career."
---
Kyle Hinchey
918-581-8451
Twitter: @KyleHinchey
Be the first to know
Get local news delivered to your inbox!