The U.S. Department of Education's Office of Civil Rights announced Monday that Oklahoma is one of five states being investigated over its prohibition on mask mandates in schools.
In a letter dated Monday addressed to state Superintendent Joy Hofmeister, Acting Assistant Secretary for Civil Rights Suzanne Goldberg wrote that her office will be investigating whether the state Department of Education is blocking school districts from meeting the educational needs of students with disabilities due to the terms of Senate Bill 658.
Signed into law in the spring, SB 658 prohibits boards of education for public school districts from requiring masks on campus unless a state of emergency has been declared by the governor. That has not happened, and Gov. Kevin Stitt has publicly indicated that he has no plans to do so; several school districts and charter schools have required masks despite the law.
"In this investigation, particular attention will be given to whether the Oklahoma State Department of Education may be preventing schools from making individualized assessments about mask use so that students with disabilities can attend school and participate in school activities in person, consistent with their right to receive a free appropriate public education and to be free from discrimination based on their disability," Goldberg wrote.
Iowa, South Carolina, Tennessee and Utah are also facing investigations from the U.S. Department of Education's Office of Civil Rights for similar prohibitions against school districts' requiring masks on campus. All five investigations will look at whether a mask mandate ban violates Title II of the Americans with Disabilities Act and Section 504 of the Rehabilitation Act of 1973.
The ADA prohibits public entities, including public schools, from discriminating based on disability. The Rehabilitation Act is a federal law that protects students with disabilities from discrimination based on their disability and guarantees qualified students with disabilities the right to a free appropriate public education.
In a statement Monday, Hofmeister said her department was not caught off guard by the U.S. Department of Education's announcement and would cooperate.
"Regrettably, we are not surprised by this civil rights investigation spurred by passage of a state law prohibiting mask requirements in Oklahoma public schools," she said.
"That law, Senate Bill 658, is preventing schools from fulfilling their legal duty to protect and provide all students the opportunity to learn more safely in-person. We will fully cooperate with the USDE."
Hofmeister tweeted Sunday evening that she would like to see SB 658 struck down in court.
A temporary injunction hearing is scheduled for Wednesday morning in Oklahoma County District Court regarding a lawsuit filed Aug. 13 by the Oklahoma State Medical Association and a group of parents whose children have serious medical conditions and are enrolled in public schools in Tulsa, Broken Arrow and Norman.
The lawsuit claims that SB 658 violates the state constitution in four ways, including a child's right to a free education in a safe environment and provisions for equal protection, as the measure does not apply to private schools.
Gov. Stitt is among the named defendants in that Oklahoma County lawsuit. His spokeswoman, Carly Atchison, took exception Monday to the federal investigation announcement.
"Until every American citizen is safely out of Afghanistan, President (Joe) Biden shouldn't spend a single second harassing states like Oklahoma for protecting parents' rights to make health decisions for their kids," she said.
The investigation also prompted a raised eyebrow from one of the authors of SB 658, state Sen. Rob Standridge. The Norman Republican said Monday that he was concerned about mask mandates providing a false sense of security to parents of high-risk students and would rather see districts focus their mitigation efforts on other areas, such as improving ventilation.
"I'm concerned that many schools aren't pursuing those inexpensive solutions rather than focusing on masks," he said.
According to the U.S. Department of Education's Monday morning announcement, investigations have not been opened into the mask-mandate bans in Texas, Arkansas, Florida or Arizona because their policies are not being enforced due to court orders.
The press office for the U.S. Department of Education did not respond by deadline to inquiries about what impact the pending civil suit in Oklahoma County District Court could have on its Oklahoma investigation.
---
Related video: Federal civil rights inquiries over bans on mask mandates
COVID-19 information Oklahomans need to know
COVID consequences: What can unvaccinated people expect if they get infected?
Primary care physician Brad Hardy discusses post-COVID syndrome
What do pregnant women need to know?
OSU Medical Center doctor on Regeneron: 'The only effective therapy that we have for COVID-19 right now'
When can Oklahomans get a booster shot?
'Continued death rates high for some time to come' despite decreasing cases in Oklahoma
Can schools mandate masks?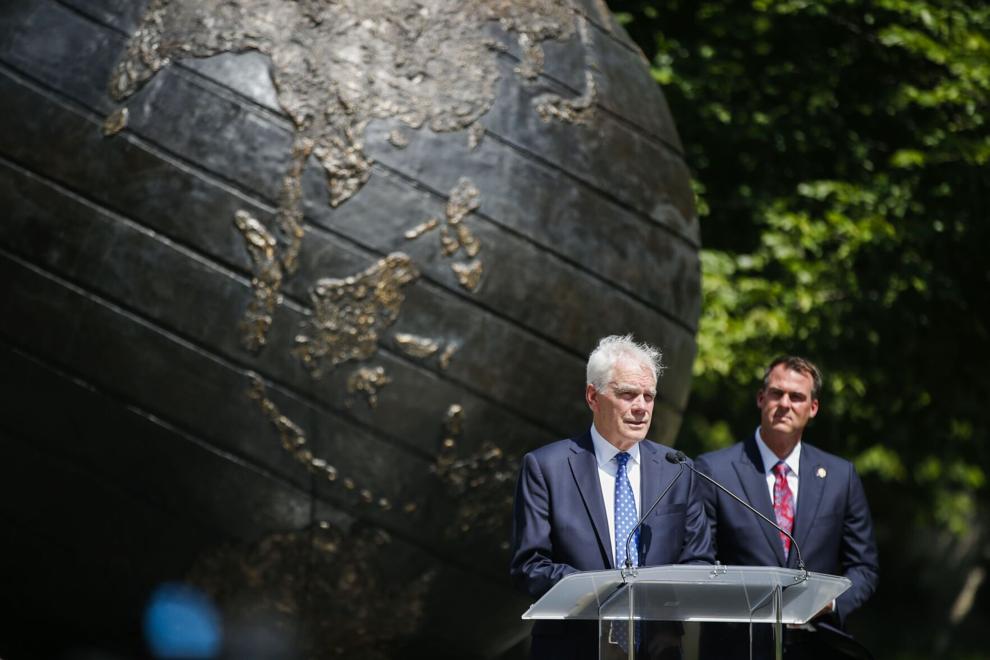 Explainer on COVID testing in Oklahoma schools funded through early-detection grant
Isolation and quarantine guidance for classroom exposures
Details on delta variant
Why aren't COVID-19 patients receiving the vaccine while hospitalized?
"Go get your shots." Unvaccinated COVID patient talks about his illness
Can unvaccinated people be immune due to a previous COVID infection?
COVID data expert: 'We're moving into a bit of an endemic situation'
How long might Oklahoma have COVID-19 'population immunity'?
Post-COVID infection expectations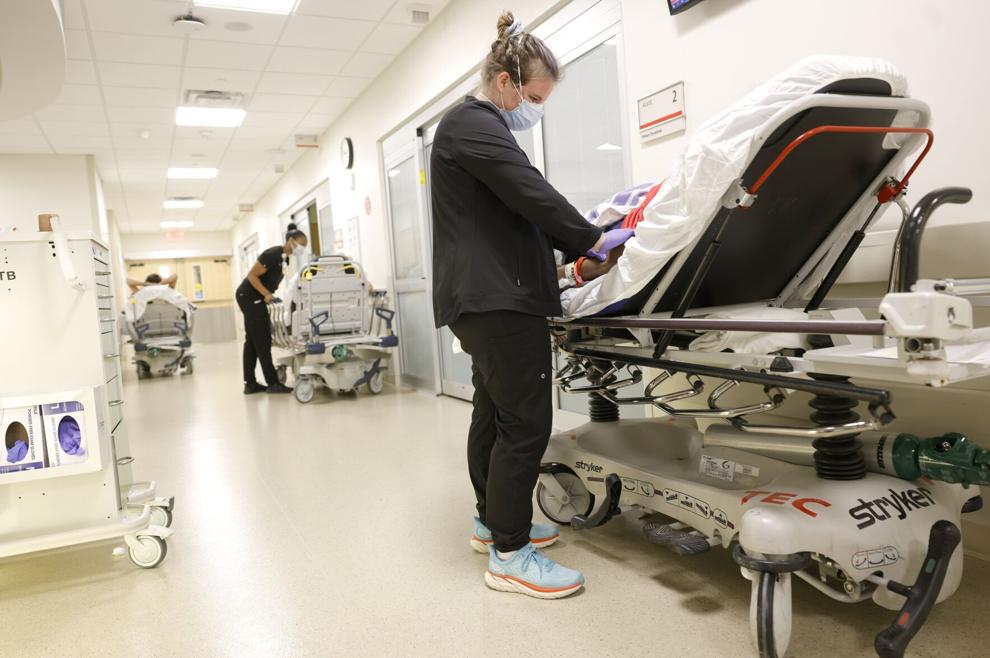 Most updated mask guidance from CDC, WHO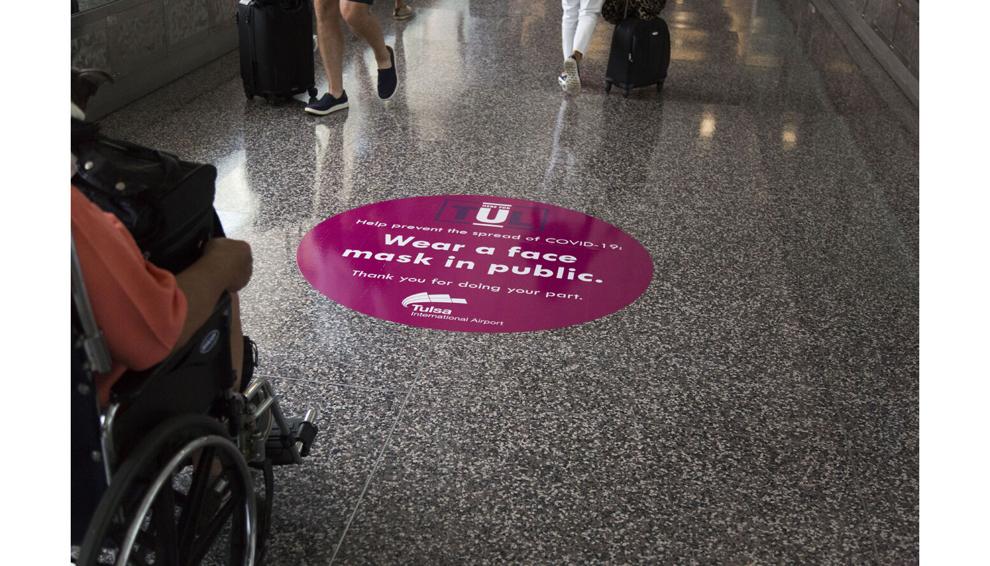 Where you can find COVID testing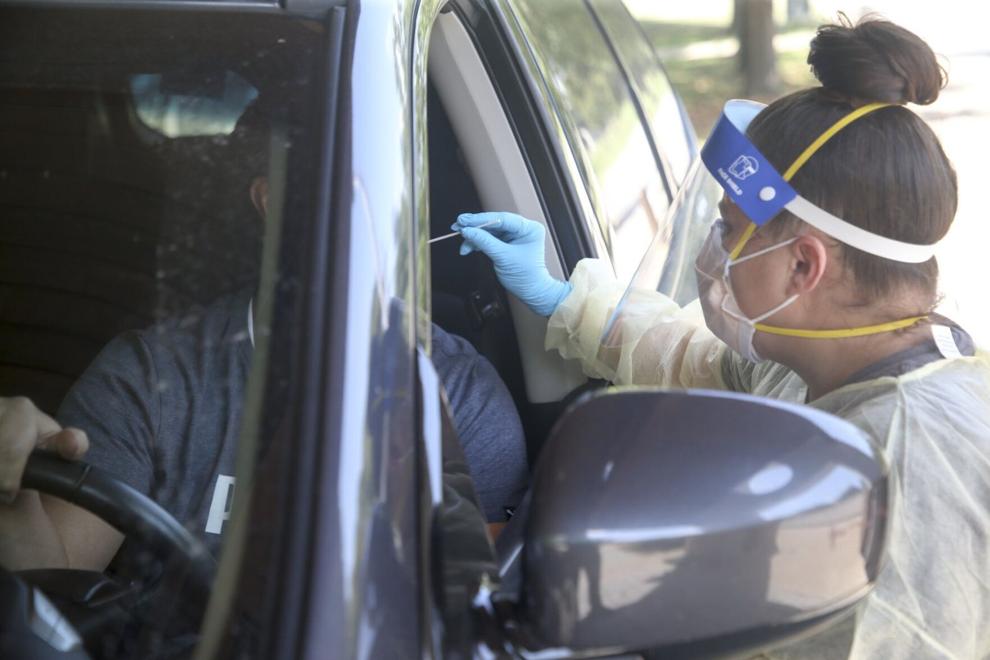 Where to find a vaccination