Epic Charter Schools' recently overhauled governing board just inked a new agreement that will send $2.5 million in taxpayer dollars to a technology firm owned by the brother of the board's immediate past chairman.
According to school officials, Futuristic Education has worked on Epic's school management and student information system for the last seven years under contract with Epic Youth Services, the for-profit school management company that made Epic school founders David Chaney and Ben Harris millionaires.
When approached by the Tulsa World on Friday about the possible conflict of interest, newly appointed Epic board member and chair Paul Campbell conceded that he had known for a couple of weeks that Futuristic Education is owned and operated by family members of his predecessor, Doug Scott, who resigned May 26.
But the familial ties were never made public during discussions of the new $2.5 million software licensing deal approved by the quorum of the Epic board present at a Tuesday evening meeting.
"This is super frustrating," Campbell told the World, in response to questions about the agreement. "We've done a tremendous amount of work — there's a lot of details behind this. But reporters continue to look for negative stories and sensational things on Epic and I'm just not going to be part of it."
The largely online school system split from EYS at the same May 26 board meeting where Doug Scott resigned after serving as chair for the better part of a decade, and where four new board members including Campbell were seated.
The dramatic shifts came seven months after Oklahoma's State Auditor and Inspector issued a scathing report about the accounting practices of the operators of the state's largest school system and lax oversight by their hand-picked governing board members.
The state's investigative audit revealed Epic Youth Services was collecting tens of millions of dollars in school management fees annually while relying almost solely on Oklahoma public school employees to do the administrative work for both Epic's Oklahoma and California charter schools.
EYS was collecting additional, lump sum payments of tens of millions more in taxpayer dollars for Oklahoma students' learning needs, and the auditor is still working through the courts to try to gain access to those spending records.
In early May, Oklahoma's multicounty grand jury issued a rare interim report amid an ongoing criminal inquiry, saying it had already seen evidence that new safeguards and greater transparency requirements needed to be instituted by the Legislature before even more taxpayer dollars are allocated to Epic when the new fiscal year begins July 1.
Epic's board now wants independence from the founders and their management company's technology, called EpiCenter. So school officials say they had no choice but to cut a software licensing deal with Futuristic Education and to contract for professional services from a second technology firm called Resource Data, which also was previously employed by EYS, to help during the transition.
"Epic Youth Services did not include school staff or the Board of Education in reviewing contracts, terms, etc. with vendors of Epic Youth Services. Rather, they were very protective of that information. FE owns the intellectual property that the school had to have to transition to (the school's new technology vendor) PowerSchool," said Roger Kimball, Epic's deputy superintendent of technology, in a written statement. "Our technology is going to be drastically improved and the code and integrations we have licensed from FE are absolutely critical to us transitioning to PowerSchool."
Epic parents would recognize EpiCenter as the name of the online portal where they can access their child's confidential data, including grades, test scores, schedules, and learning the fund account.
Public records show Futuristic Education was incorporated as a limited liability company in March 2018 and is based in a one-bedroom residence owned by Greg Scott in the small, Kay County town of Newkirk.
That's where his brother Doug Scott, a Tulsa attorney, is on record as having told state auditors that he grew up along with Epic founders Chaney and Harris.
On two social media platforms, another family member named Bethany (Scott) Stewart lists her current employment at Futuristic Education, alternately as computer programmer and software engineer.
Neither Greg nor Doug Scott responded to requests for comment.
Campbell declined to answer any more questions about the $2.5 million licensing deal with Futuristic Education over the phone but agreed to respond to other questions if they were emailed to an Epic school spokeswoman.
In written responses, Campbell said later: "In retrospect, given we are trying to be the most transparent organization in the state, that tie could have been disclosed. However, it would not have changed the need to contract with FE. The code and integrations were critical to forever severing ties with EYS and transitioning our data to a superior platform with superior functionality for our students, families and staff.
He added, "Epic's technology costs are going down, its technology is being vastly improved and EYS is gone."
Epic said Futuristic Education and its attorneys drew up the licensing agreement but Epic staffers negotiated the company's requested fee down from $5 million to $2.5 million and the term up from 5 to 10 years.
State Rep. Sheila Dills, R-Tulsa, has been the architect of two previously enacted pieces of legislation to try to ramp up fiscal transparency and accountability requirements for charter schools.
After the multicounty grand jury's urgent call for legislative action, some components of a new bill of hers that had fallen dormant were revived alongside some of the grand jury's specific recommendations to quickly form House Bill 2966.
The bill sailed through the Oklahoma House of Representatives by a vote of 81-17 in late May, but died after not receiving a hearing in the state Senate before the Legislature adjourned.
Asked to comment on the revelation that school management fees had apparently been used to employ family members of Epic's longtime board chair, Dills said "It certainly creates a red flag when it is a constant fight against the status quo to require competitive bidding and robust conflict-of-interest policies."
She added that "The concept of flexibility in charter schools was intended for the educational model – not the fiscal transparency and accountability. National organizations constantly emphasize this, such as the National Association for Charter Schools and the National Association of Charter School Authorizers."
Dills said she believes an interim study is needed to explore the possibility of requiring competitive bidding for charter schools, as a means to guard against self-dealing or the appearance thereof and to assure taxpayers that all public school dollars are used on goods and services of fair market value.
Epic is now bound by added oversight terms as part of a new consent agreement with one of its two school authorizers, the Statewide Virtual Charter School Board, which had been seeking to terminate its sponsorship contract over the state auditor's findings.
Robert Franklin, an associate superintendent at Tulsa Tech who serves as chair of the statewide virtual board, said while he was not aware of this specific case, news of another possible conflict of interest didn't come as a surprise.
"There have been many questions about family members and what I would consider to be `friend connections' that entangles things and makes it complicated," he said of Epic. "I'm not going to say it was the wrong decision — if familiarity is the goal and the price is good, that's one thing. But it merits further introspection by the board because transparency about the familial connection in the situation would be critical."
He added: "Let's not stumble on first blush … It's eyes-wide-open and I think transparency is critically important moving forward into what I hope will be a bright future."
Epic Charter Schools: A Tulsa World investigation
Oklahoma virtual school board members resign unexpectedly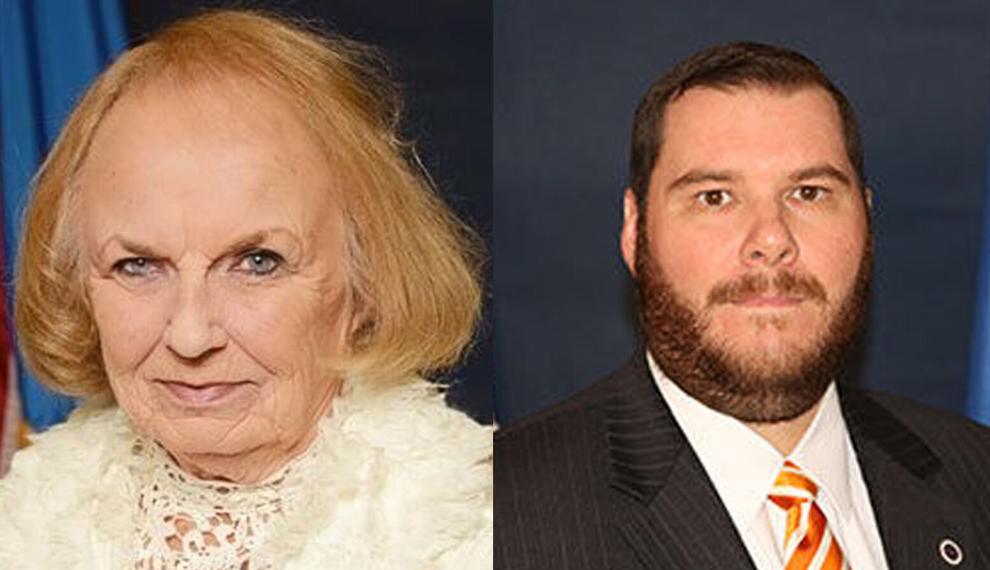 Epic settlement monitor says Learning Fund billing didn't match enrollment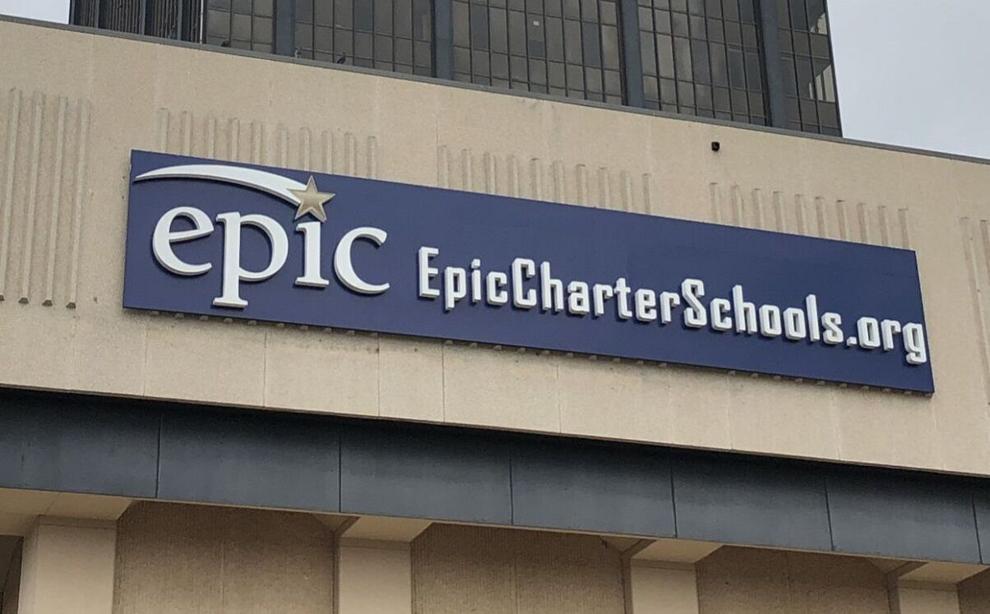 Epic's overhauled governing board inks licensing agreement
Epic Charter Schools approves $335.5 million budget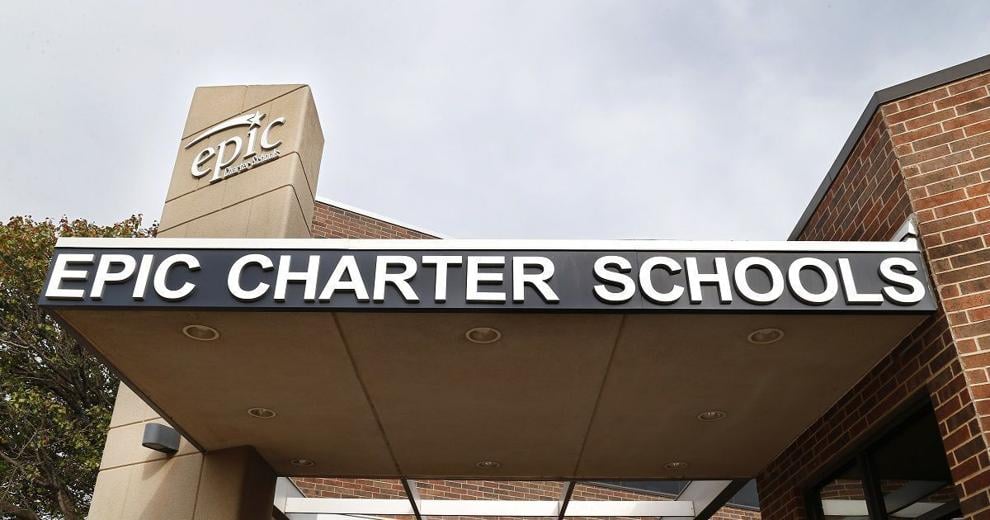 Epic now wants in on spending records State Auditor won in court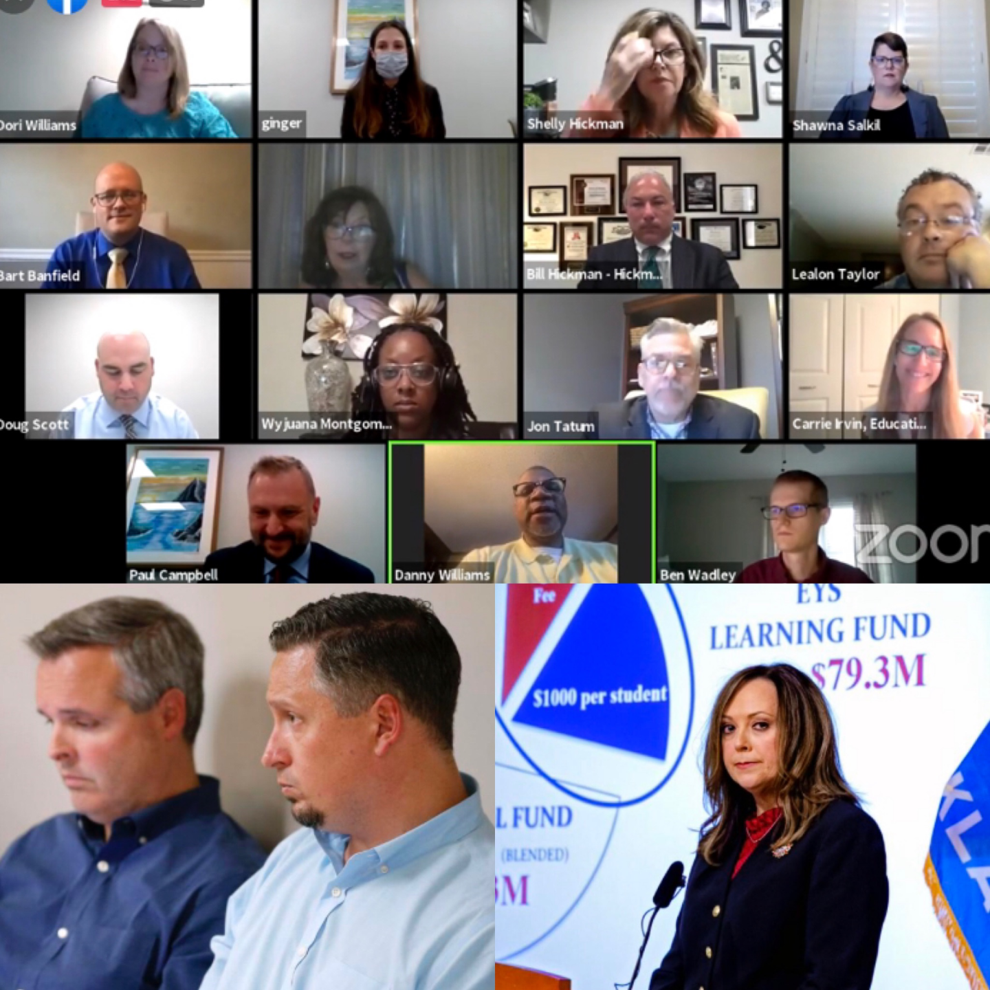 State auditor wins access to Epic's spending records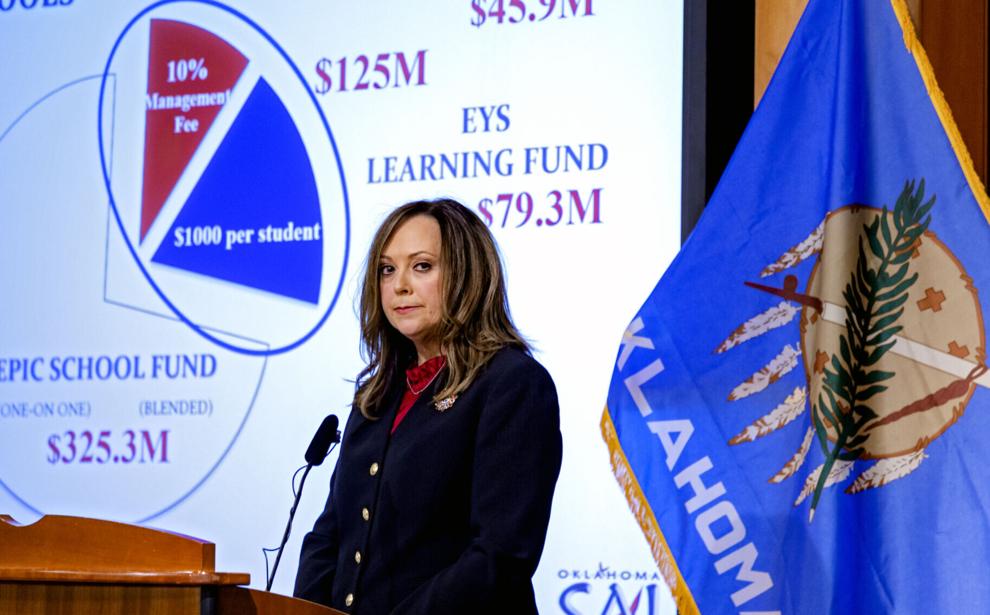 Epic governing board severs all ties with co-founders' for-profit firm and California school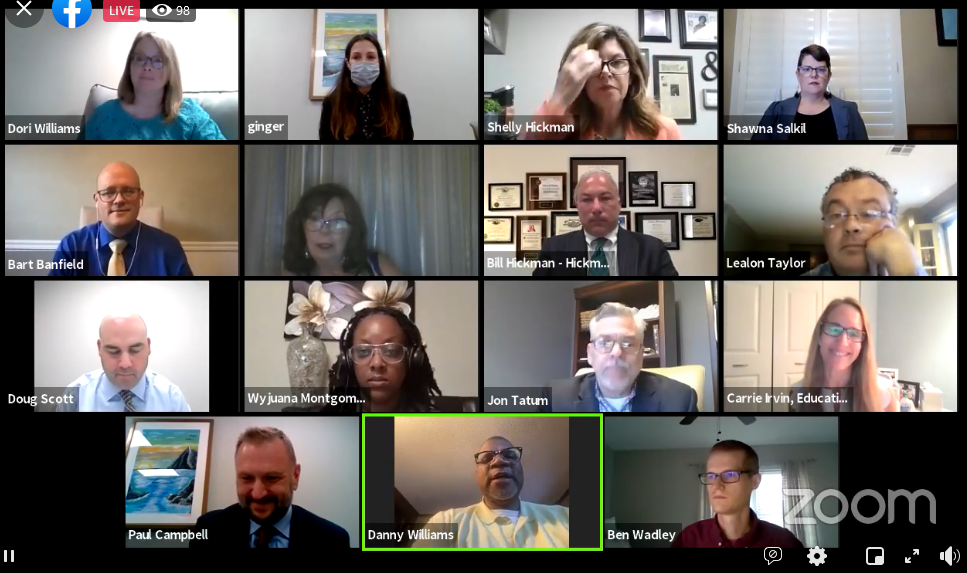 Charter school reforms related to Epic investigation sail through Oklahoma House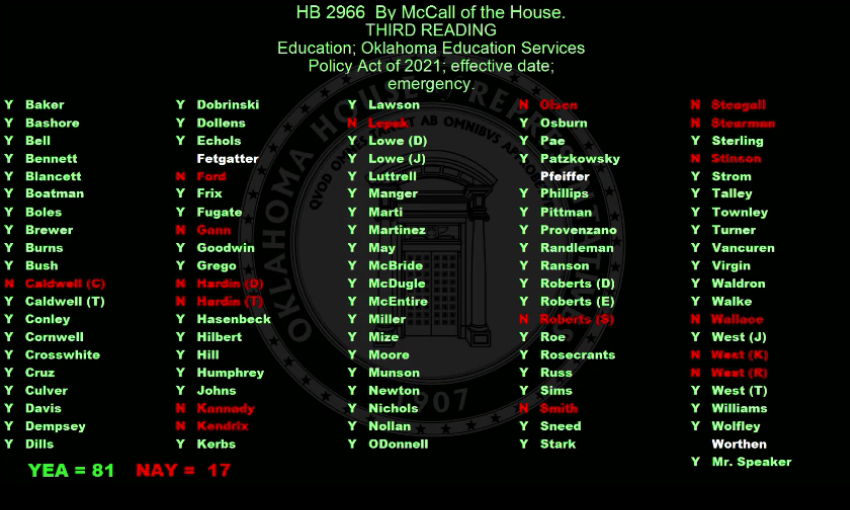 Oklahoma virtual charter school board could reinstate member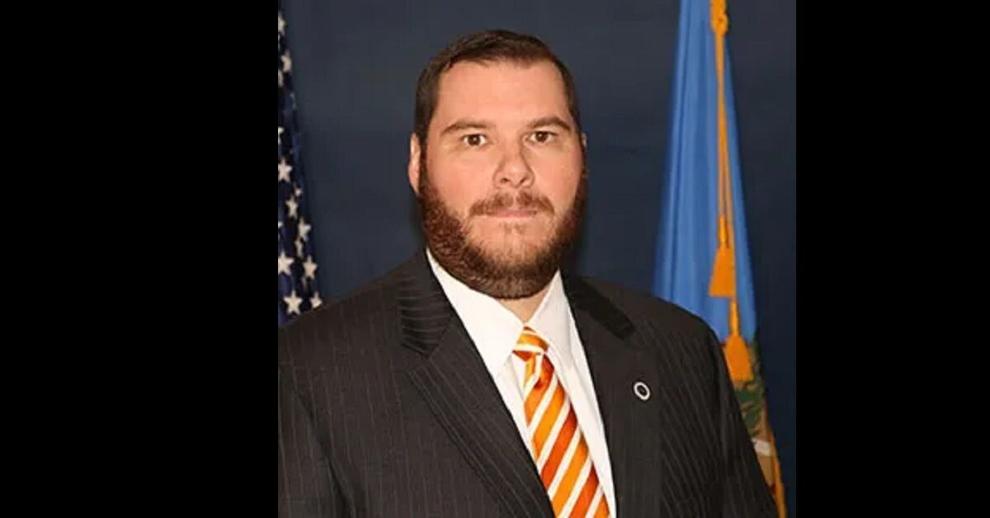 House leadership moving forward with multicounty grand jury recommendations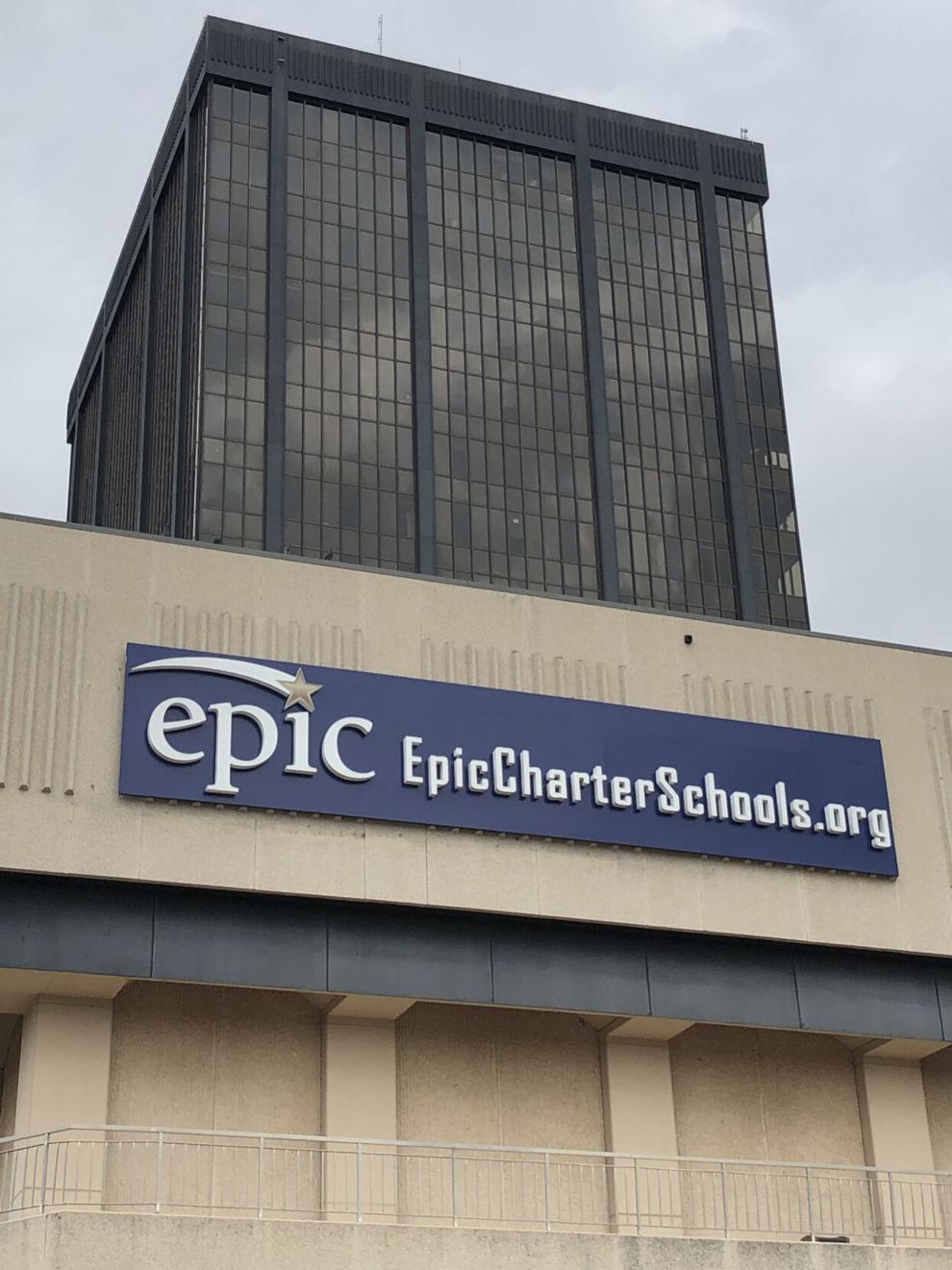 House leadership taking up multicounty grand jury recommendations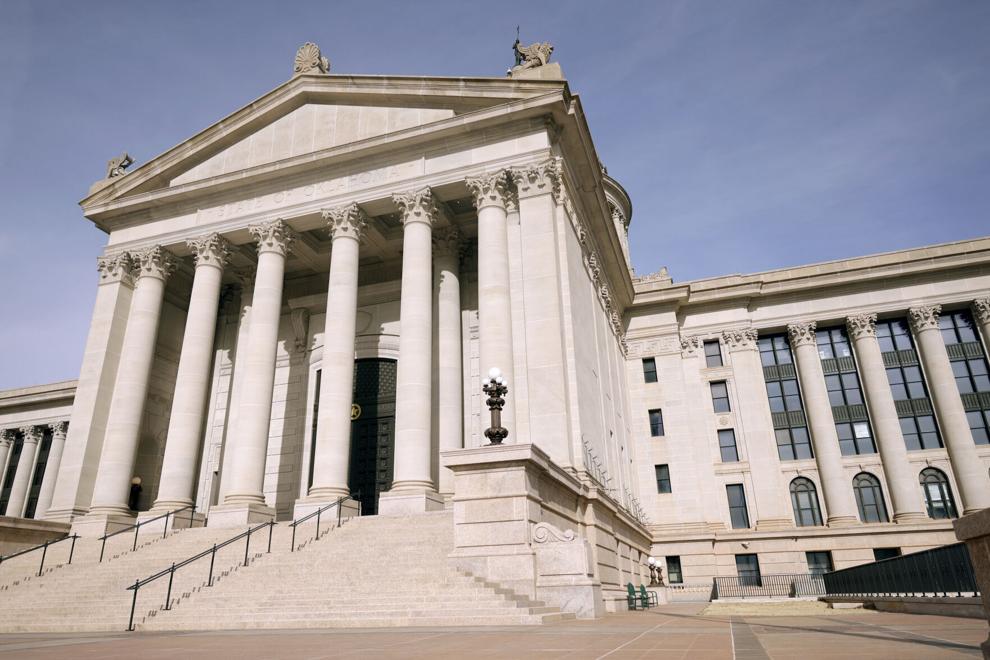 Multicounty grand jury blasts use of private accounts for taxpayer money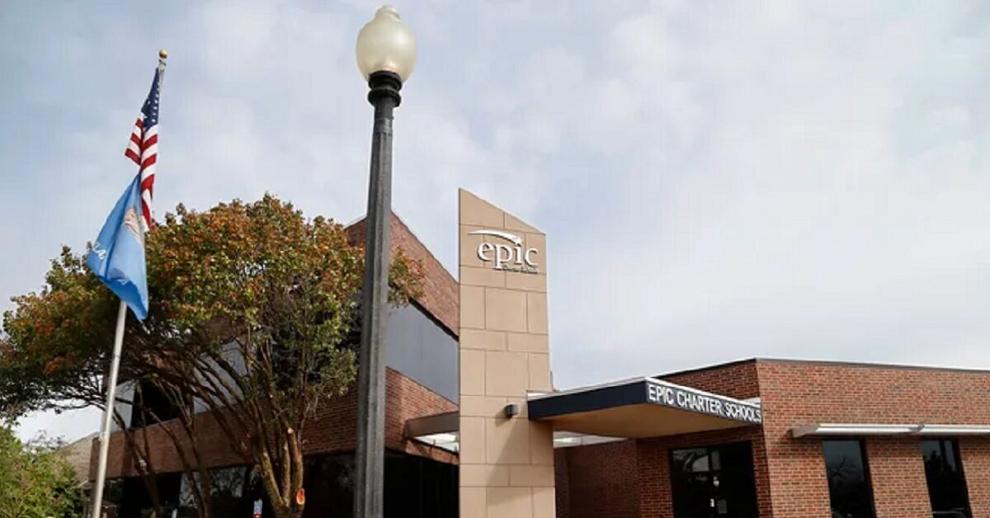 School Board ends Epic termination proceedings as part of deal
Epic Charter Schools board accepts final list of demands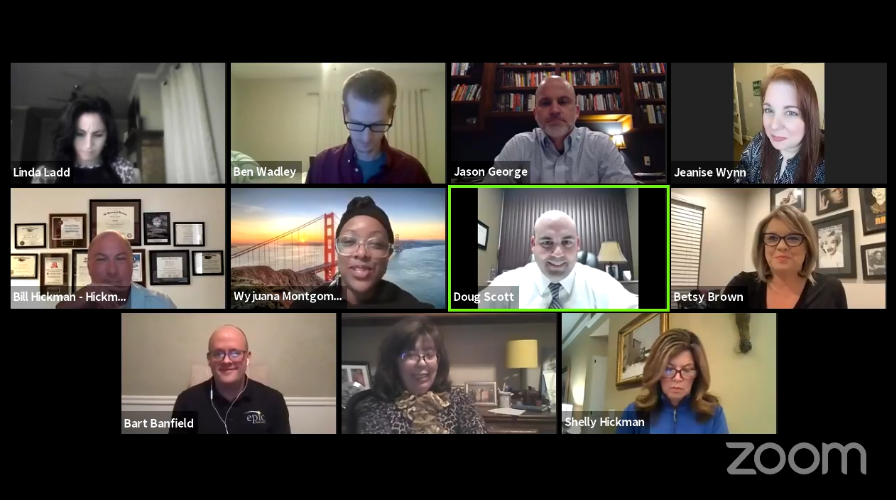 Board gives Epic's governing board final list of demands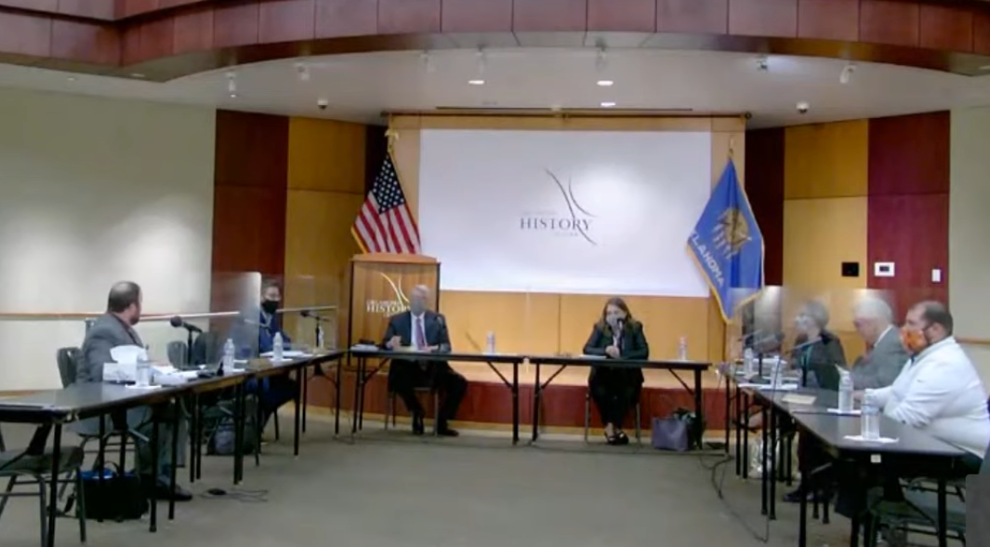 State virtual school board member sues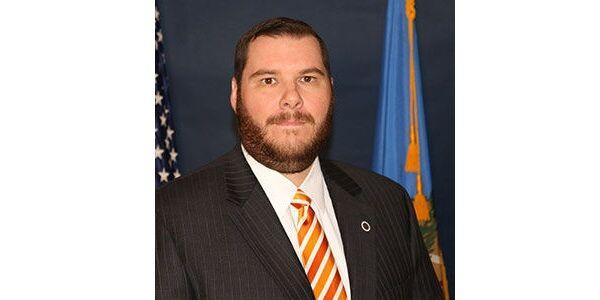 Epic Charter Schools slapped with new $10.5 million penalty
Epic Charter Schools board makes 11th-hour attempt to settle termination proceedings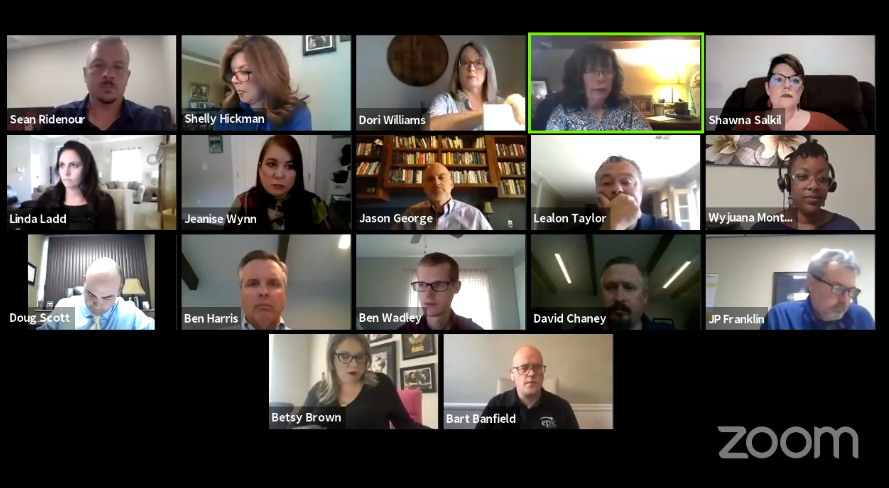 Epic board votes to change secret Learning Fund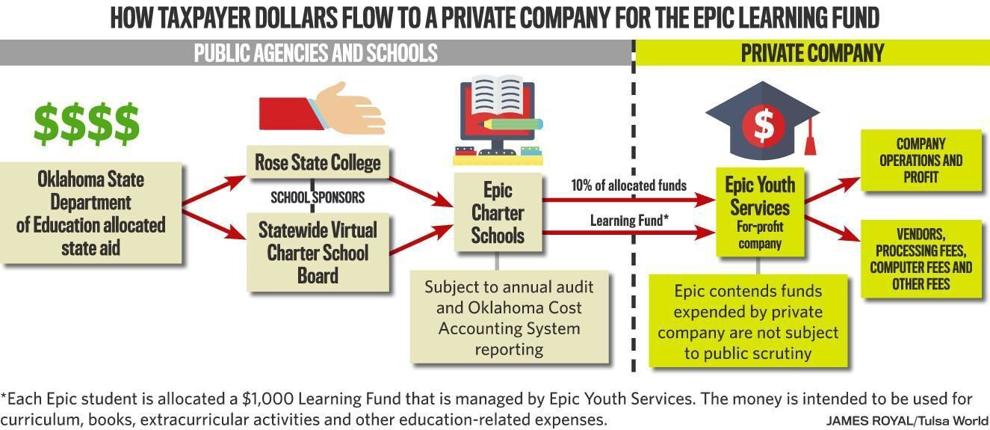 Legislation to negate board decision would send medical marijuana money to some charter schools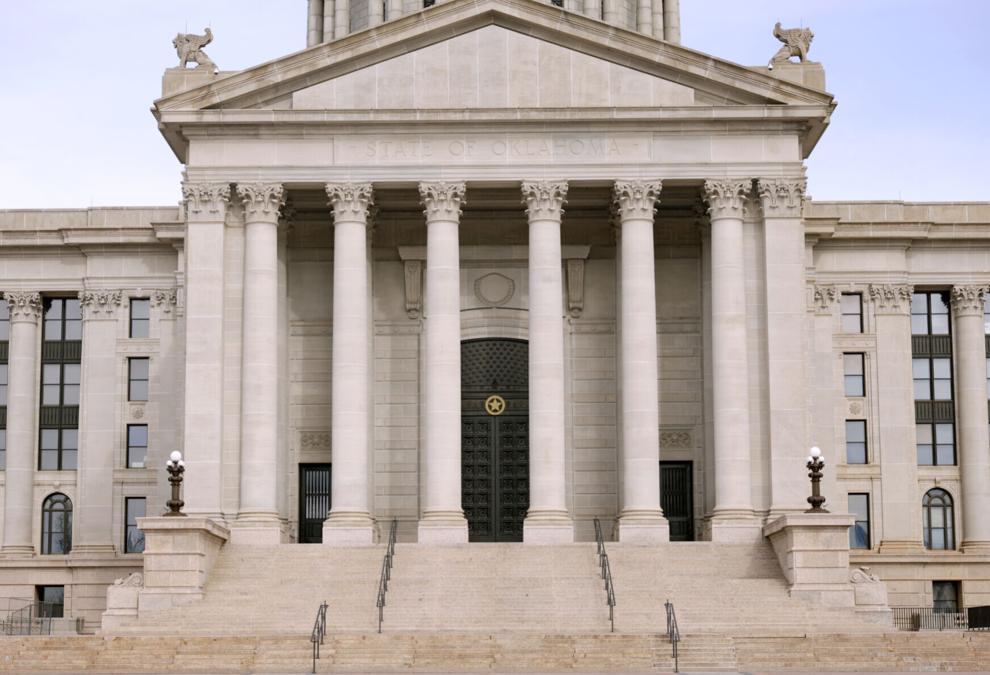 Statewide virtual school board sets termination proceedings
House to get legislation addressing issues raised by charter schools decision
TPS demands state board rescind vote on state funding lawsuit
Majority of state ed board votes to settle years-old charter schools lawsuit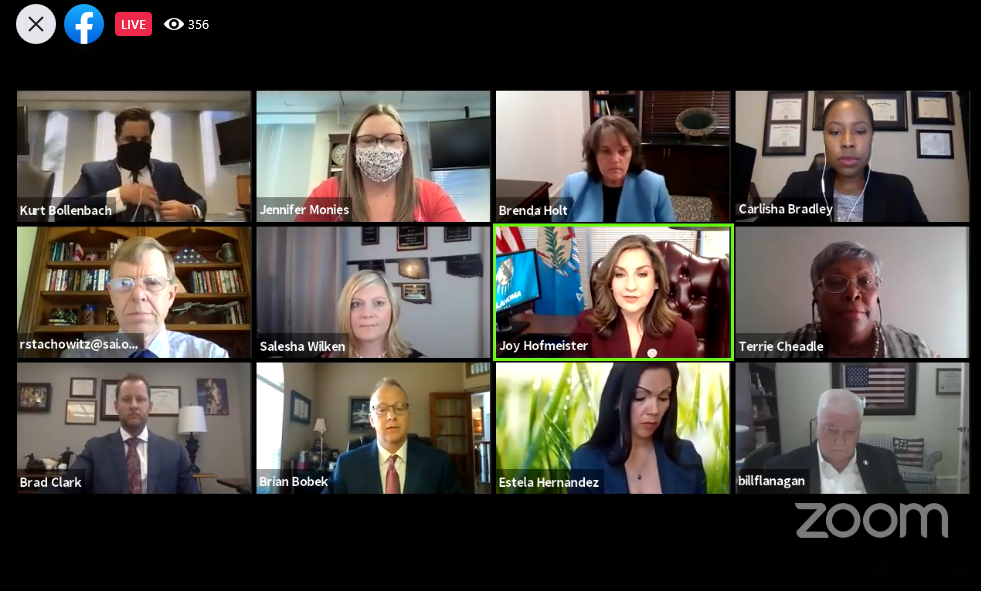 State board's deadline for $11.2 million repayment by Epic passes with no payment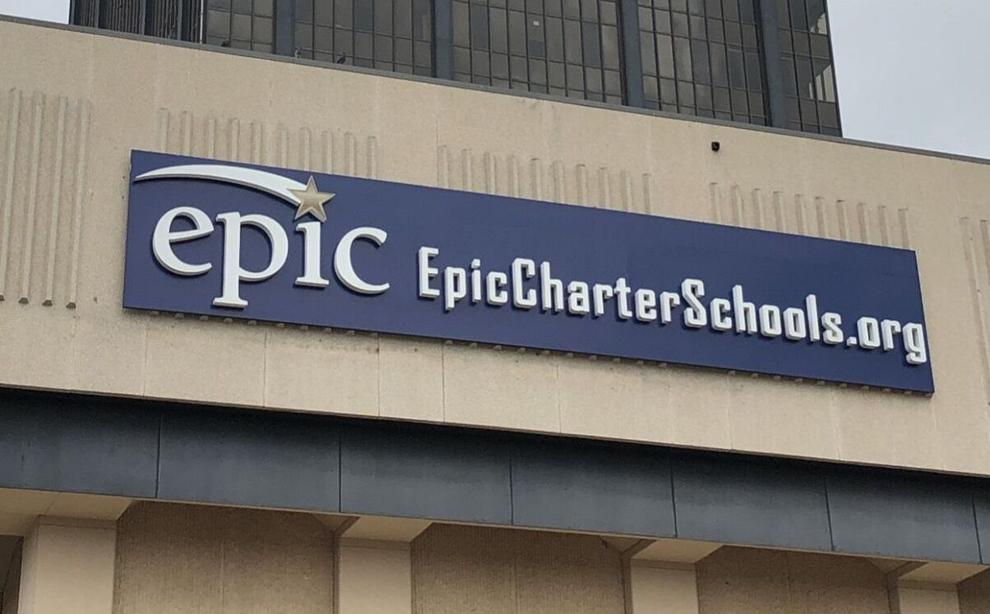 State Senate, House hear no bills related to Epic Charter Schools audit findings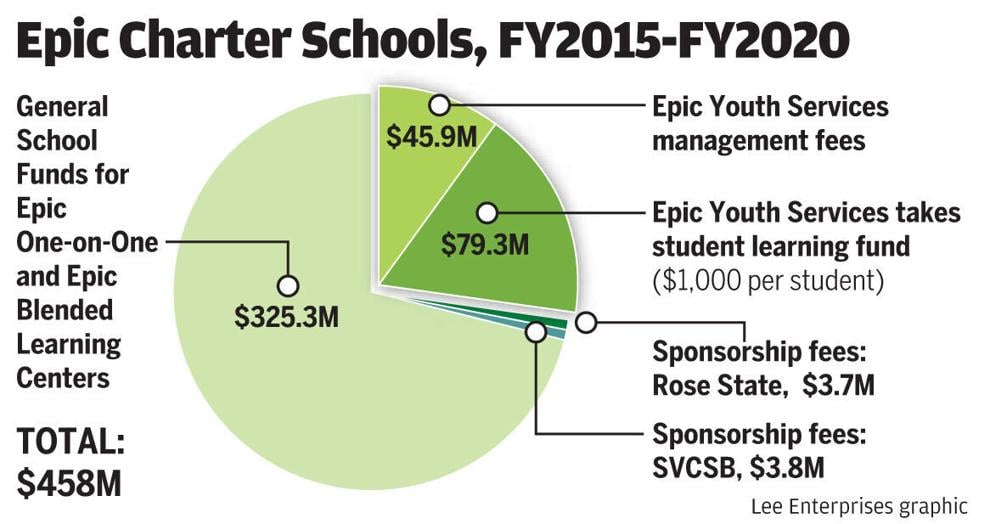 Epic co-founder's audit recommendations make it into legislation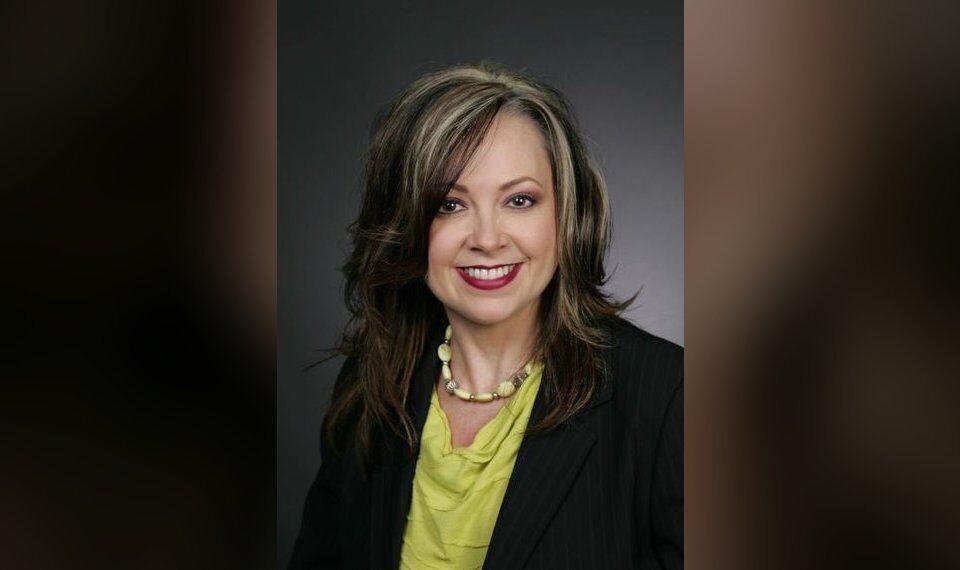 Termination proceedings against Epic Charter Schools delayed once more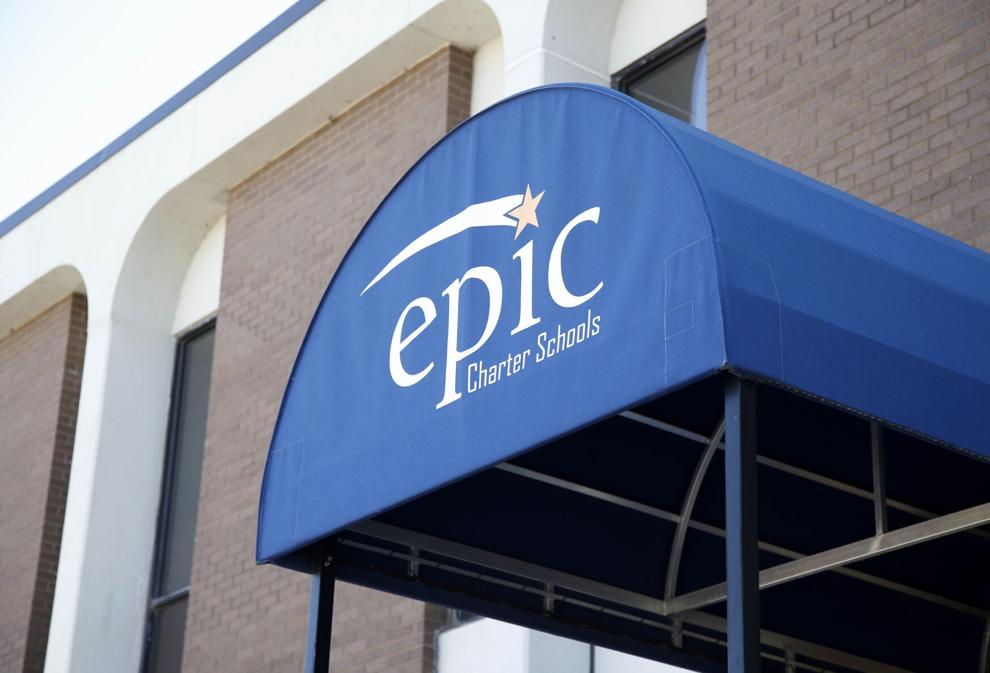 $11.2 million repayment from Epic Charter Schools to state is delayed; public records lawsuit stalls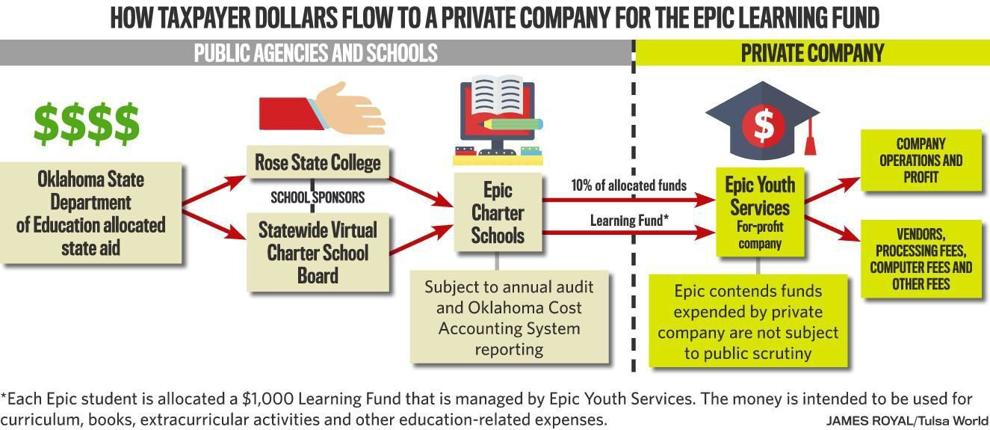 Epic Charter Schools adding human, financial resources to address deficiencies ID'd by state auditor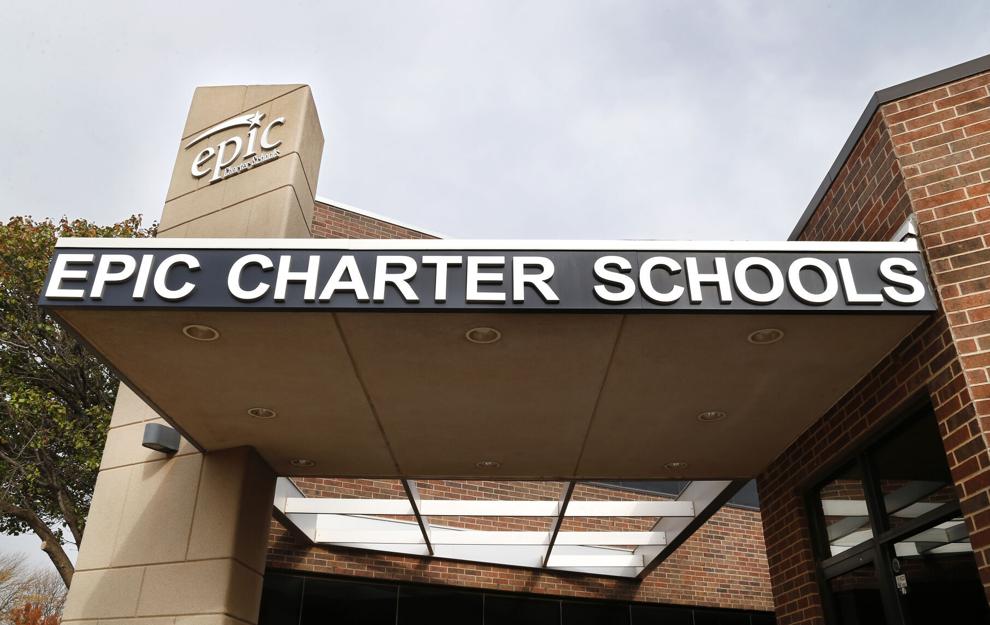 School funding adjusted: Tulsa County districts down $31 million; Epic gains $156 million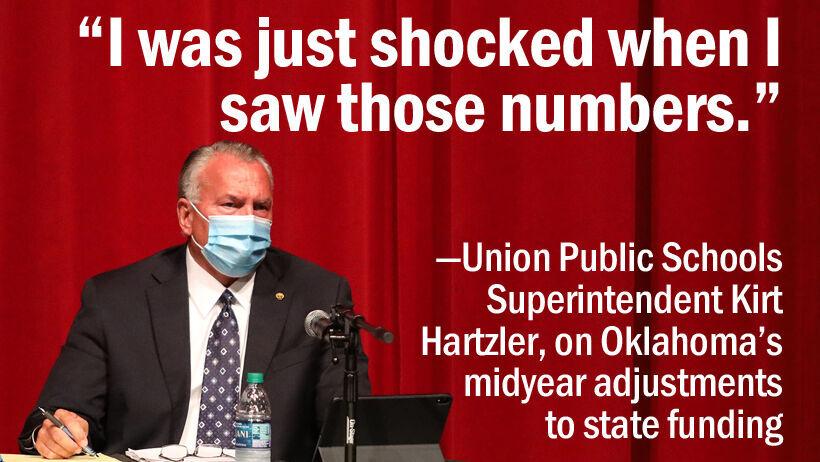 School finance chiefs call on state leaders to intervene before hike in funding to Epic Charter Schools
Two board members barred from all Epic Charter Schools matters over conflict-of-interest concerns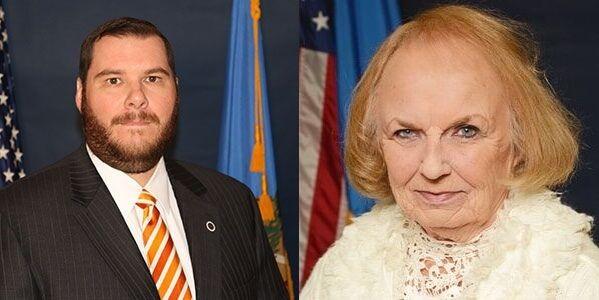 Epic Charter Schools' board amends contract with for-profit management company, directs accounting practice changes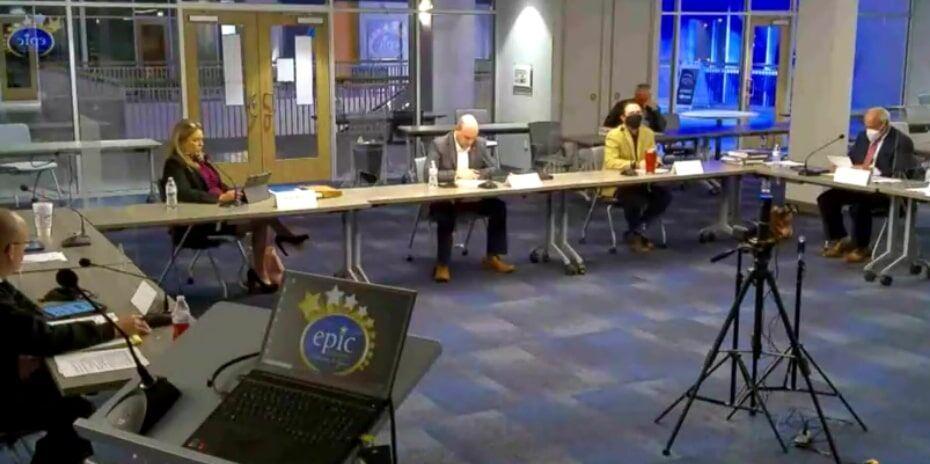 Governor removes board president leading inquiries into Epic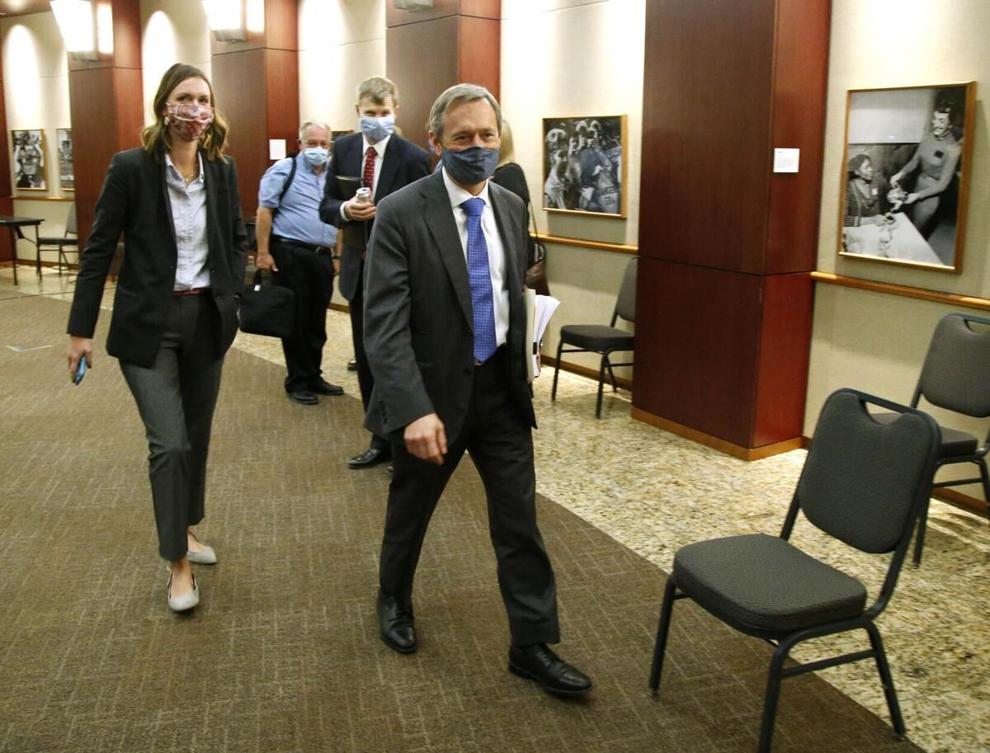 Epic Charter Schools gets a pass on accreditation downgrade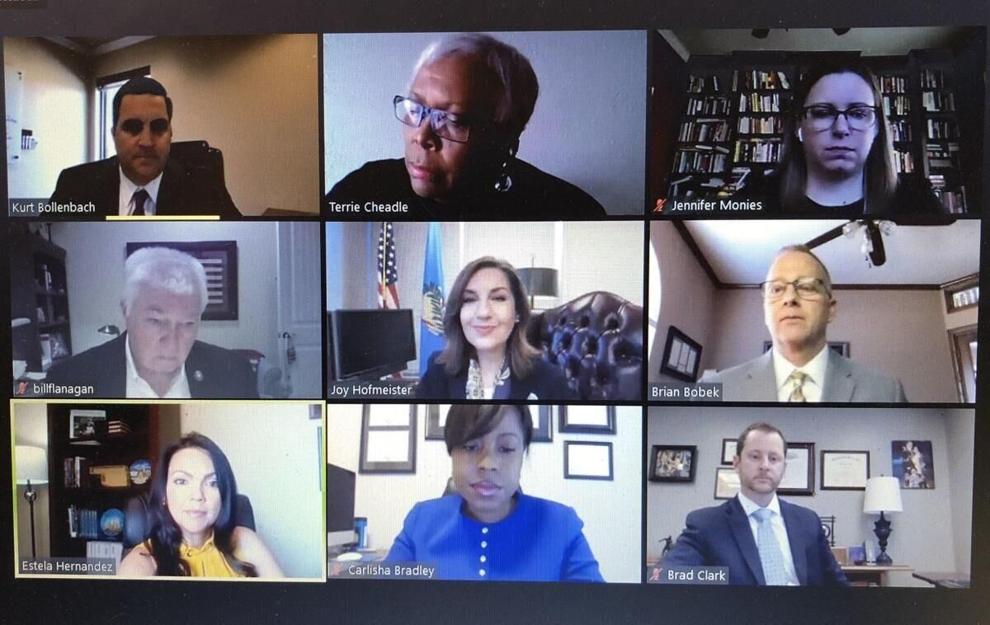 Lawmakers call for audit of State Department of Education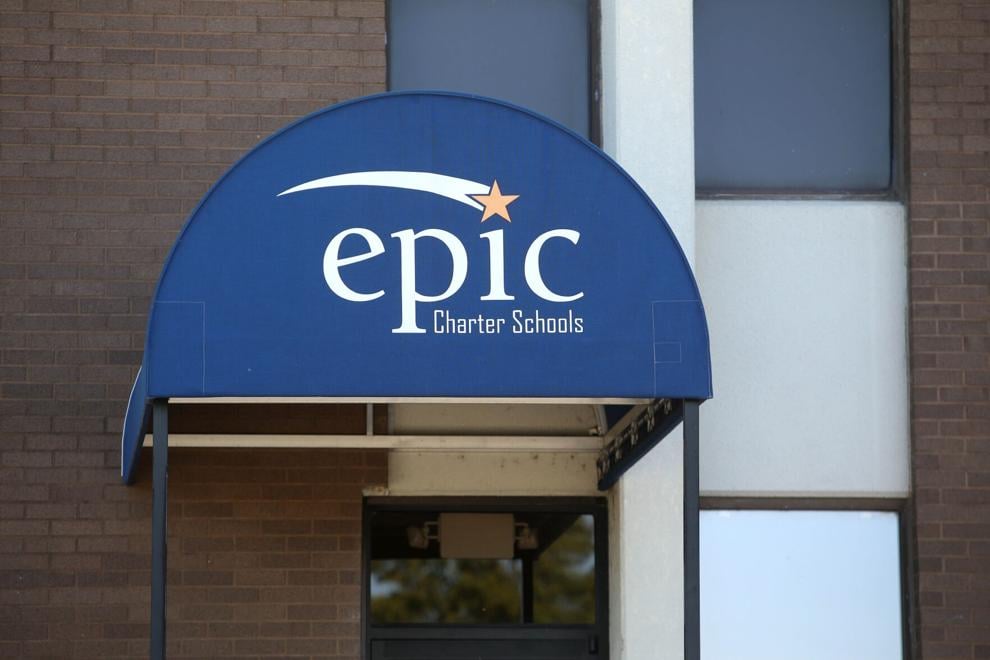 Tulsa lawmaker vows systemic overhaul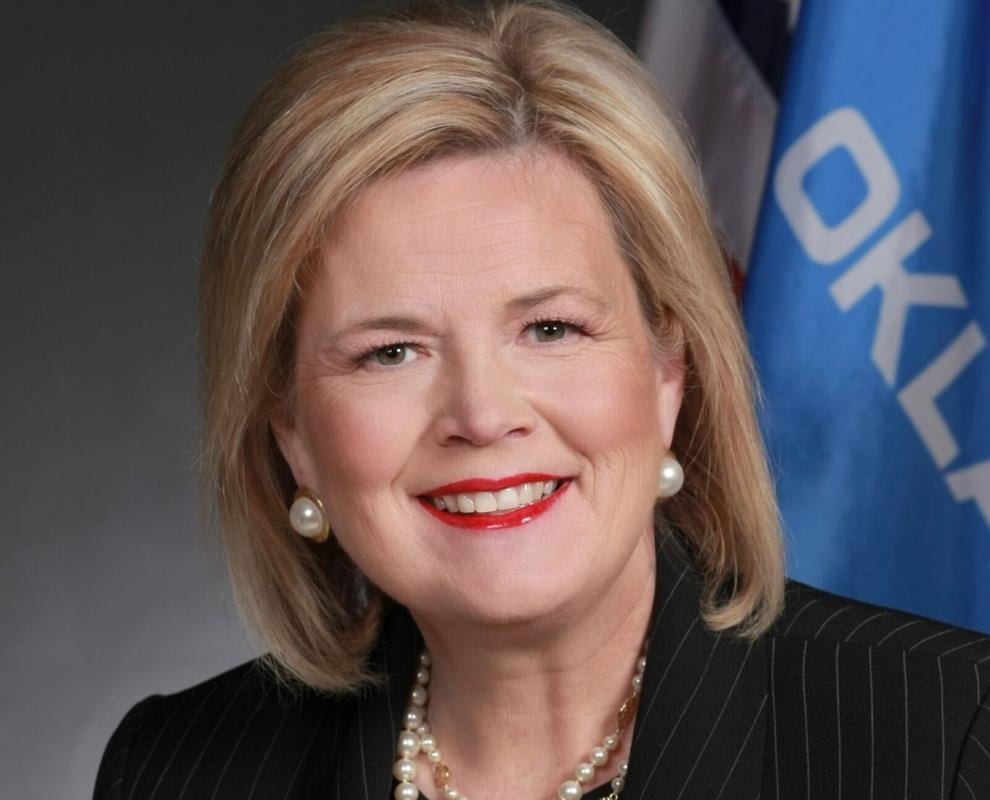 Epic Charter Schools governing boards respond to recent actions by two state education boards
Epic Charter Schools board member resigns amid state audit fallout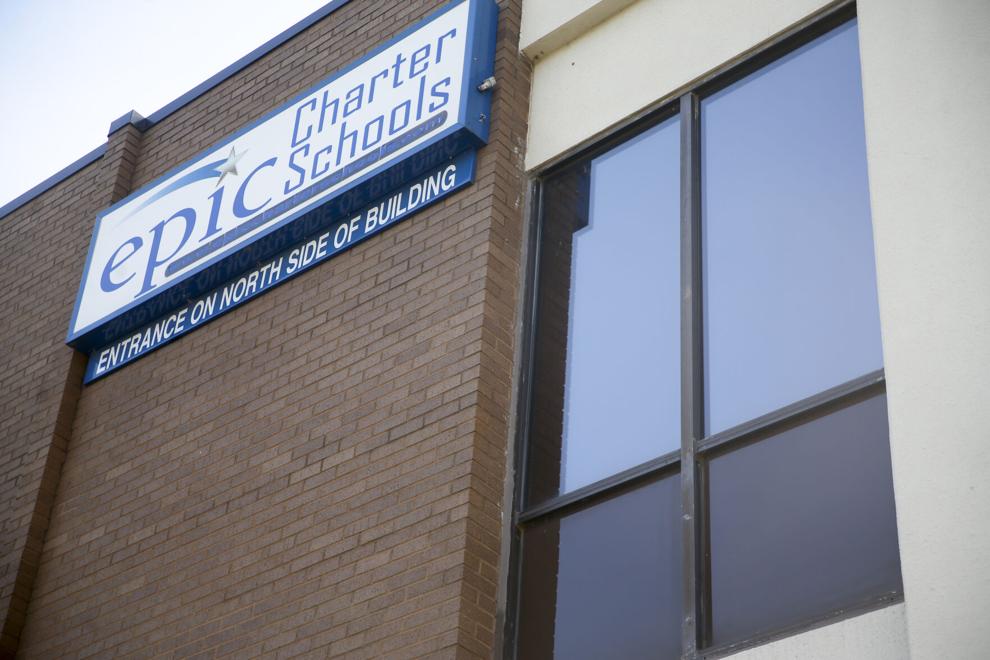 Education policy leaders from state Senate, House reflect on Epic Charter Schools audit findings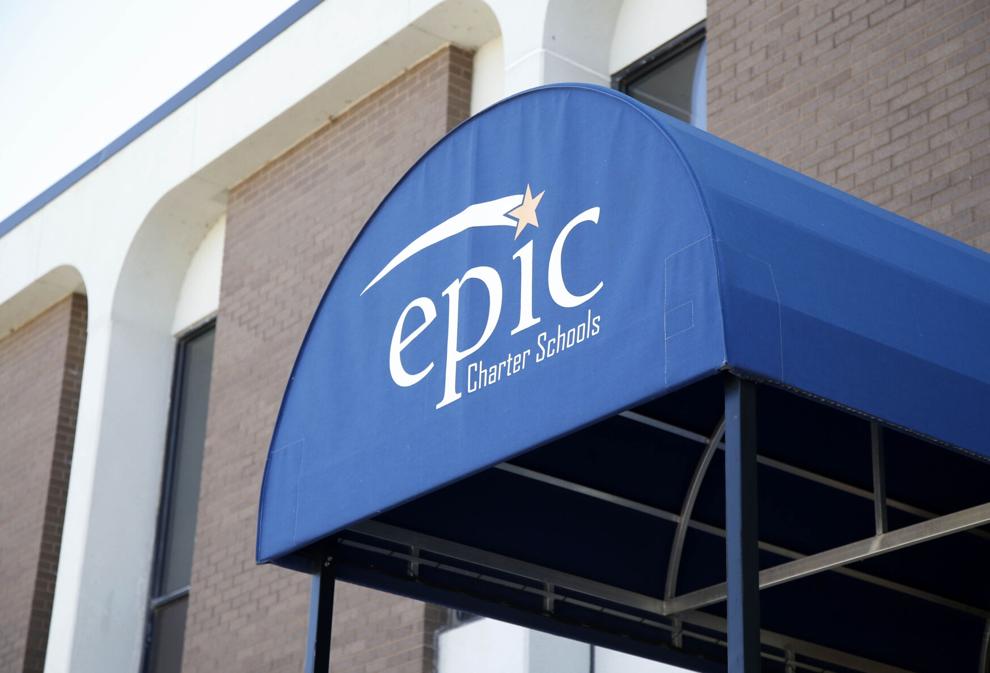 Statewide Virtual Charter School Board member is relative of Epic co-founder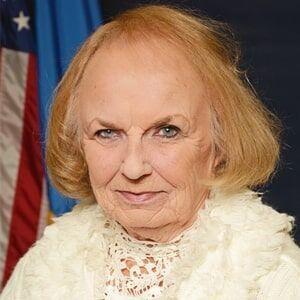 Statewide Virtual Charter School Board votes to begin contract termination process against Epic Charter Schools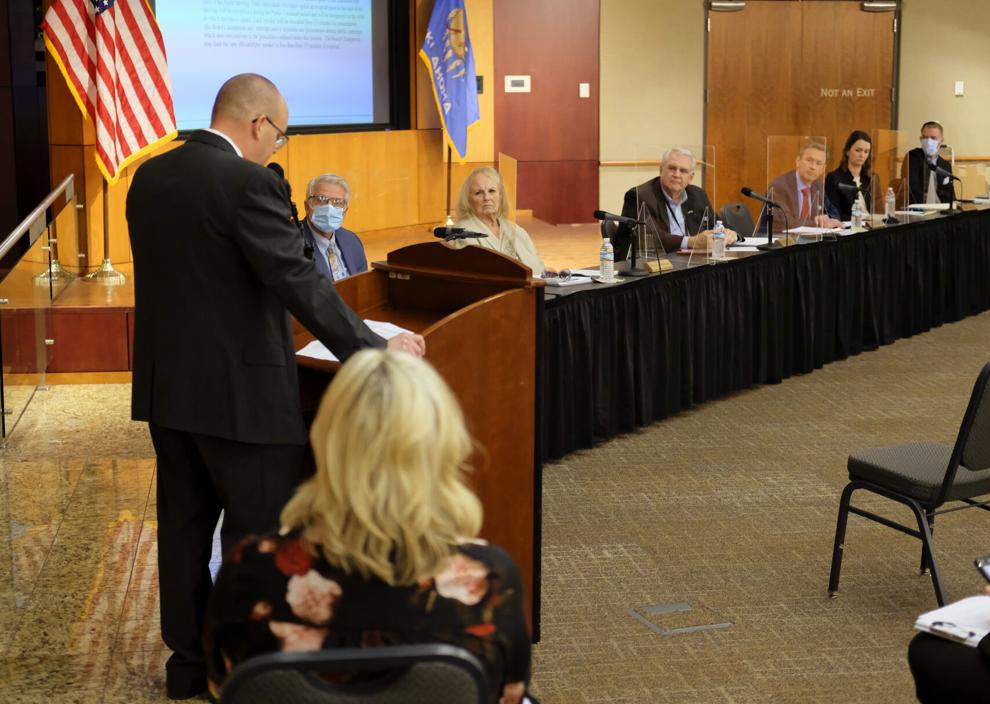 State education board demands $11.2 million back from Epic Charter Schools over state audit findings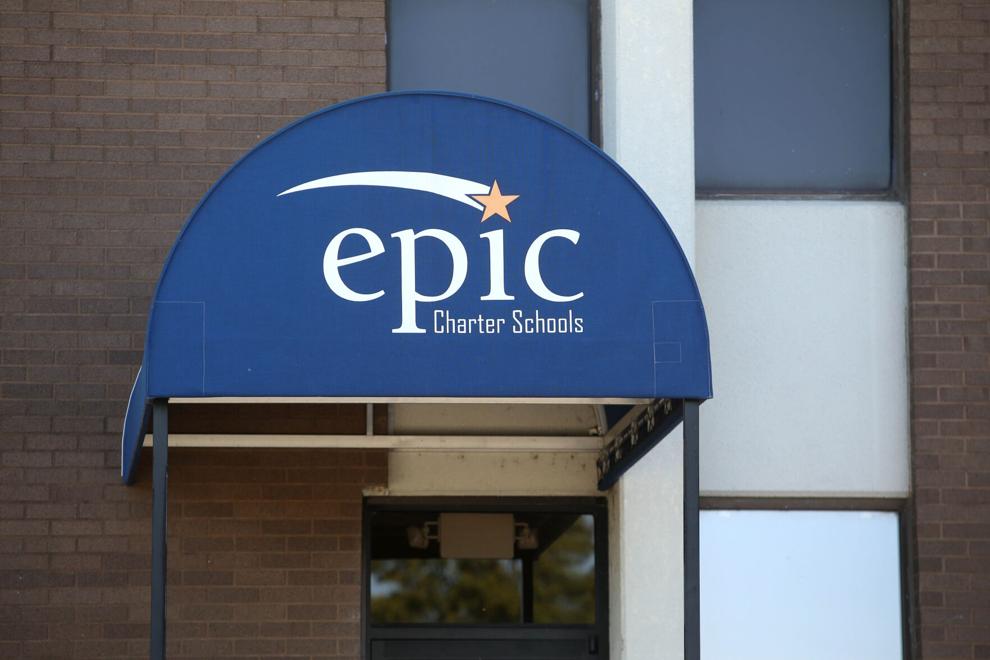 Lawmakers announce joint hearing on Epic Charter Schools audit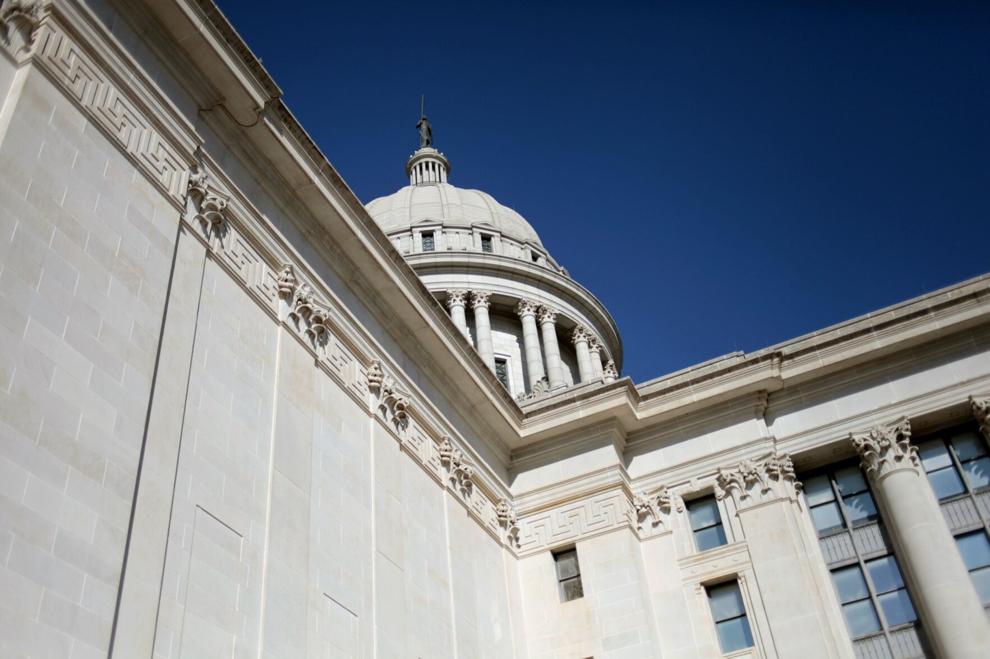 Oklahoma AG's Office takes reins in Epic Charter Schools investigation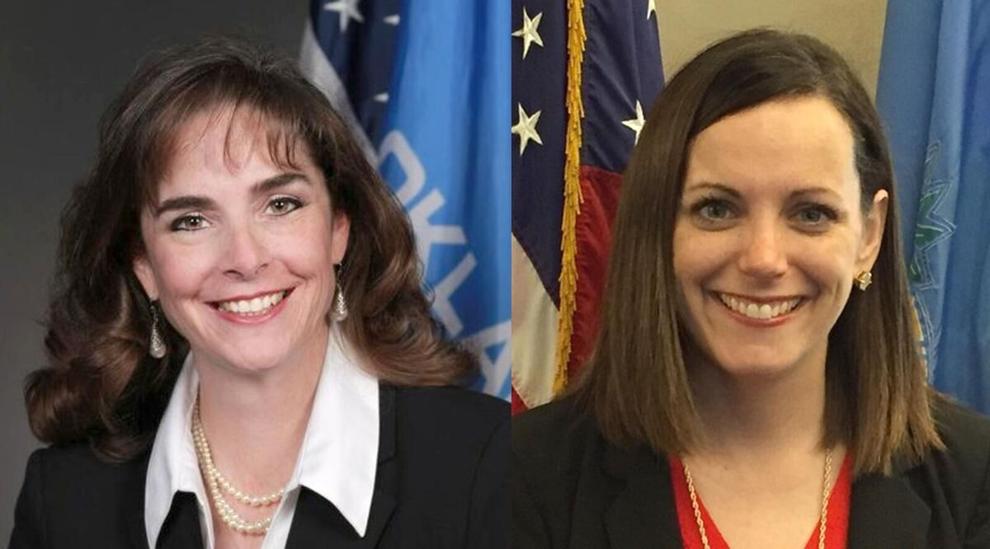 State education board calls special meeting on Epic Charter Schools audit
Superintendent Hofmeister responds to accountability failures cited in state audit of Epic Charter Schools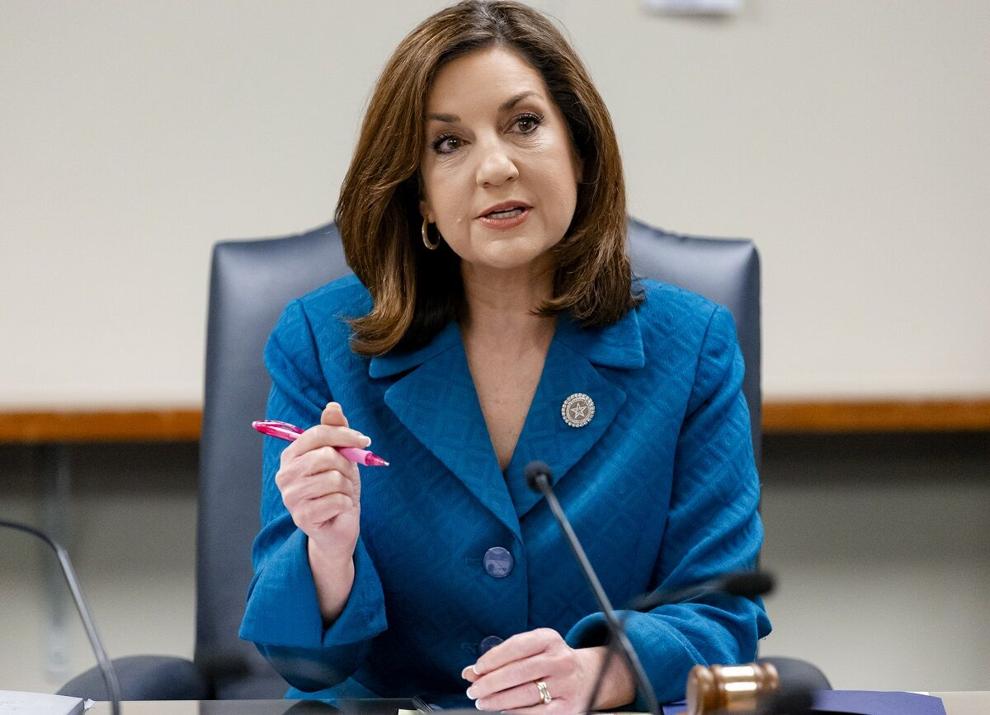 'Epic owes Oklahoma $8.9 million': Improper transfers, chronic misreporting found by state auditor's investigation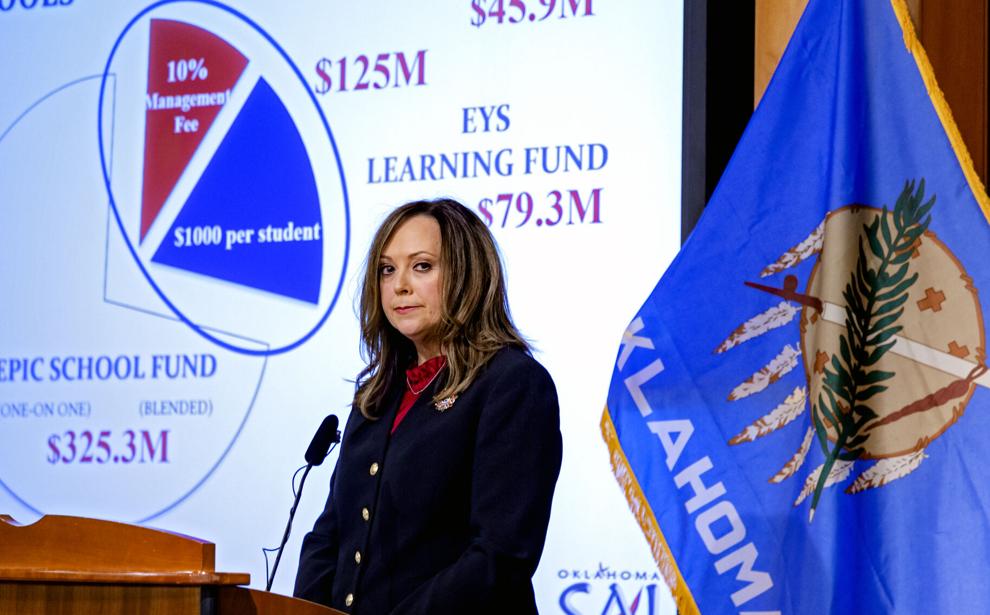 Officials call Epic audit findings 'concerning,' 'deeply disturbing,' 'troubling'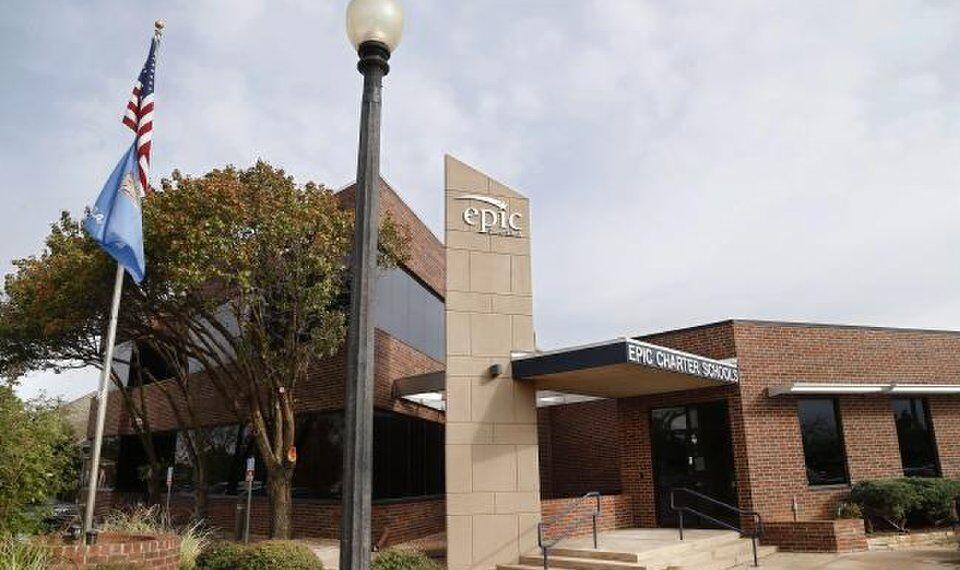 Key findings and conclusions from the Oct. 1, 2020, report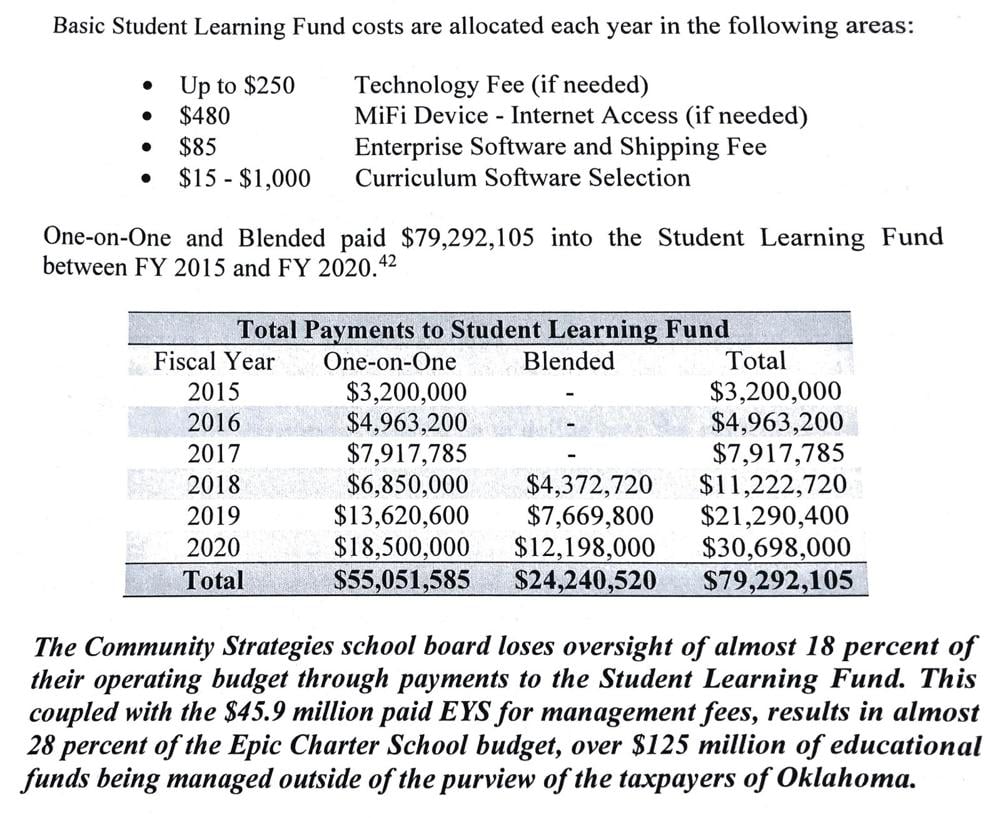 Key findings and conclusions from the Oct. 1, 2020, report
Key findings and conclusions from the Oct. 1, 2020, report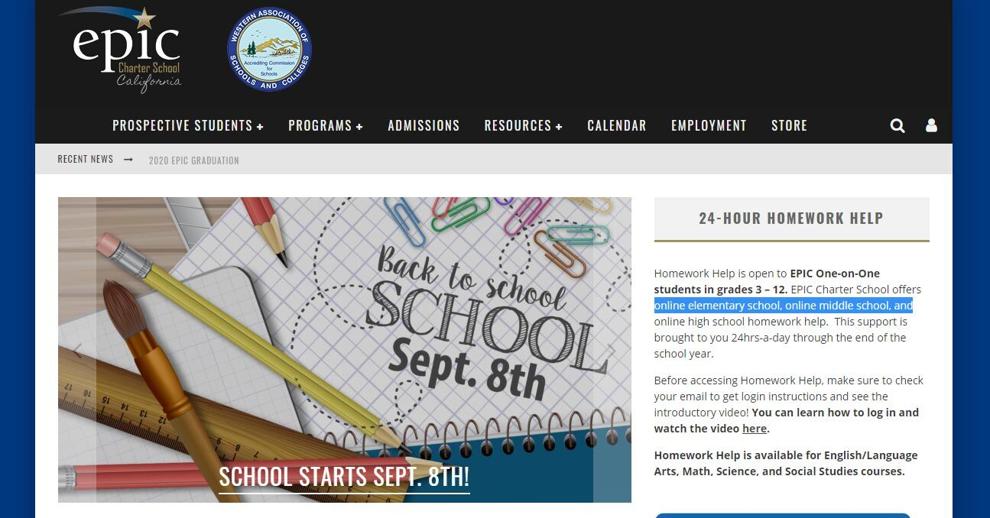 Key findings and conclusions from the Oct. 1, 2020, report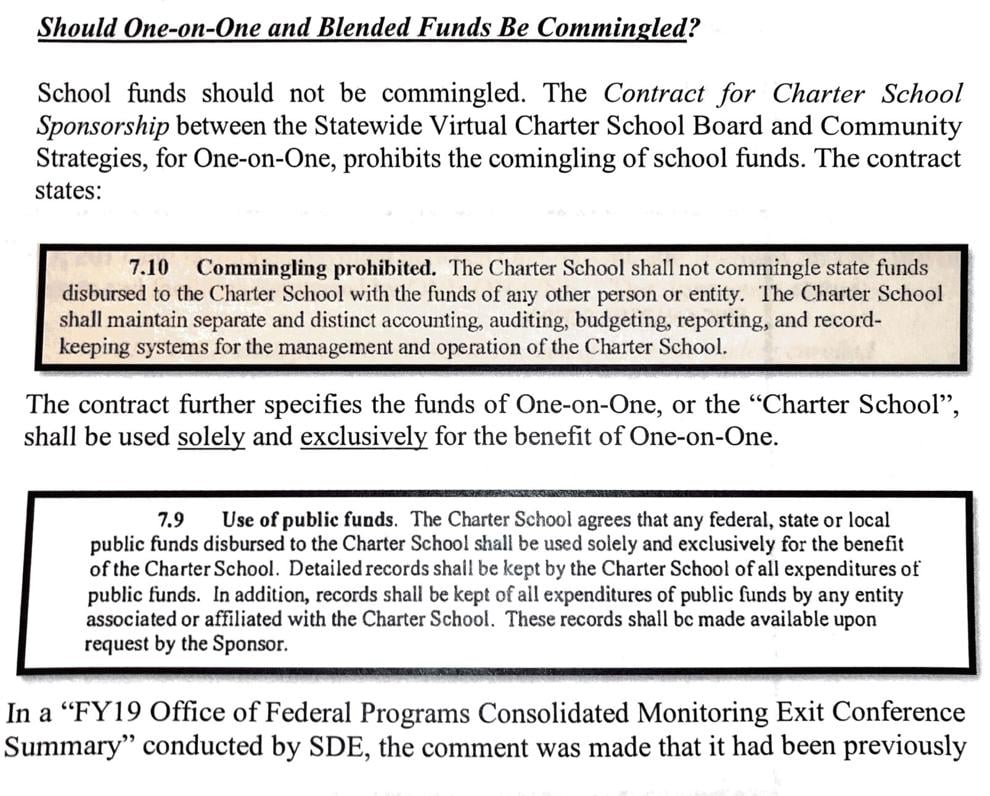 Key findings and conclusions from the Oct. 1, 2020, report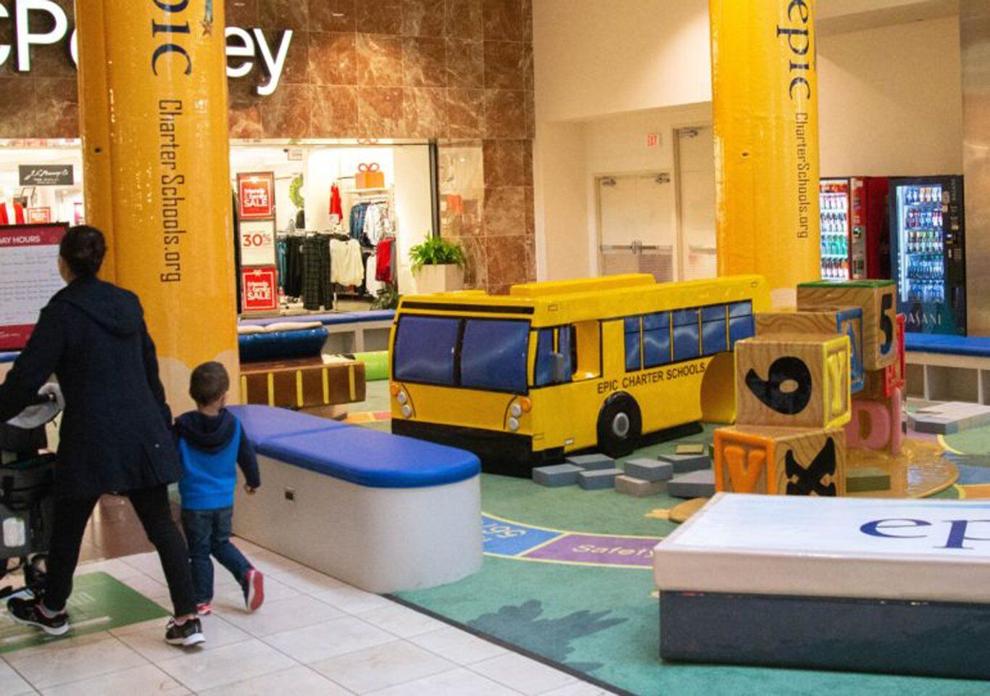 Epic Charter Schools targets state senator again in pre-election email to parents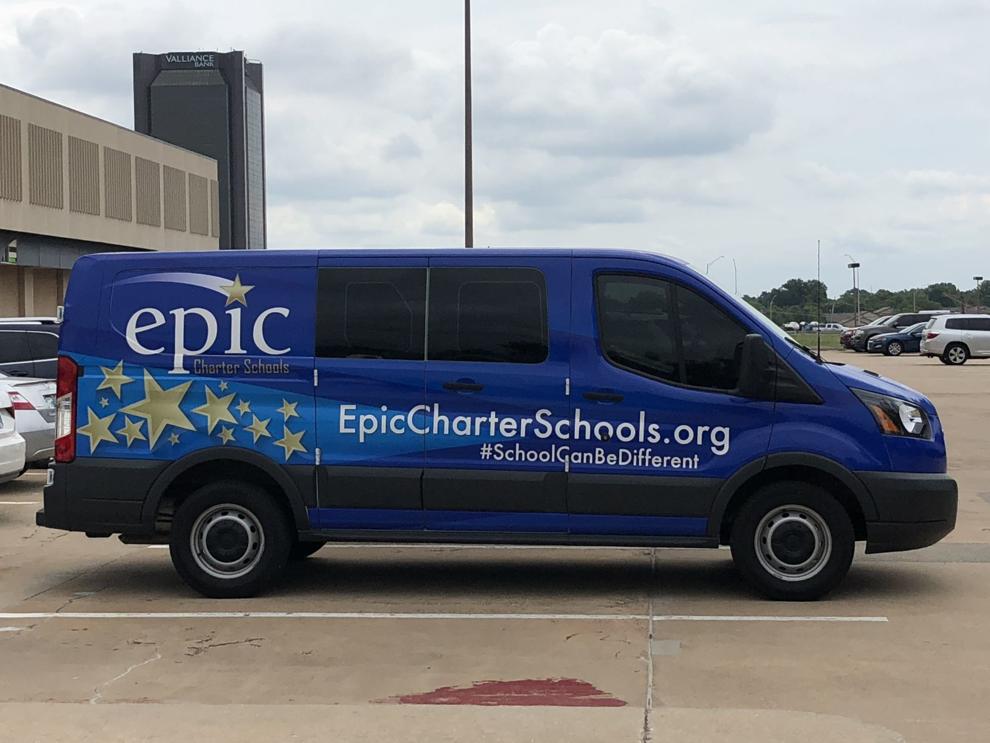 Epic Charter Schools founders and backers keep up campaign influence spending amid state investigations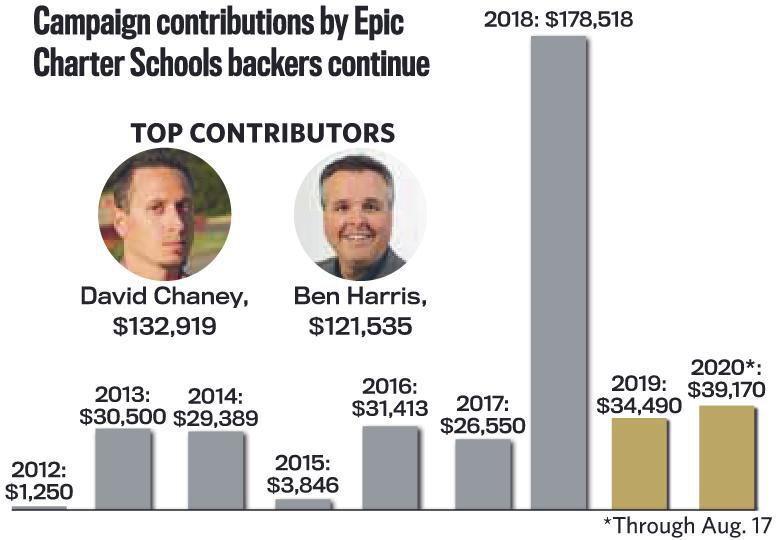 State senator sued by Epic Charter Schools awarded legal fees plus $500,000 in sanctions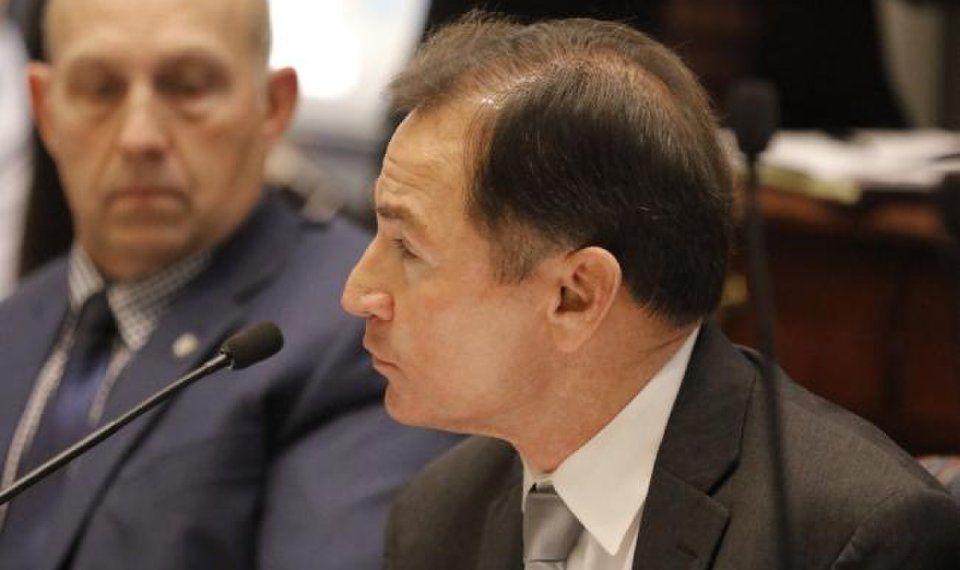 Enrollment already up 77% across Oklahoma's six virtual charter schools amid COVID-19 pandemic

Epic co-founder claims innocence in new video address amid back-to-school student recruiting drive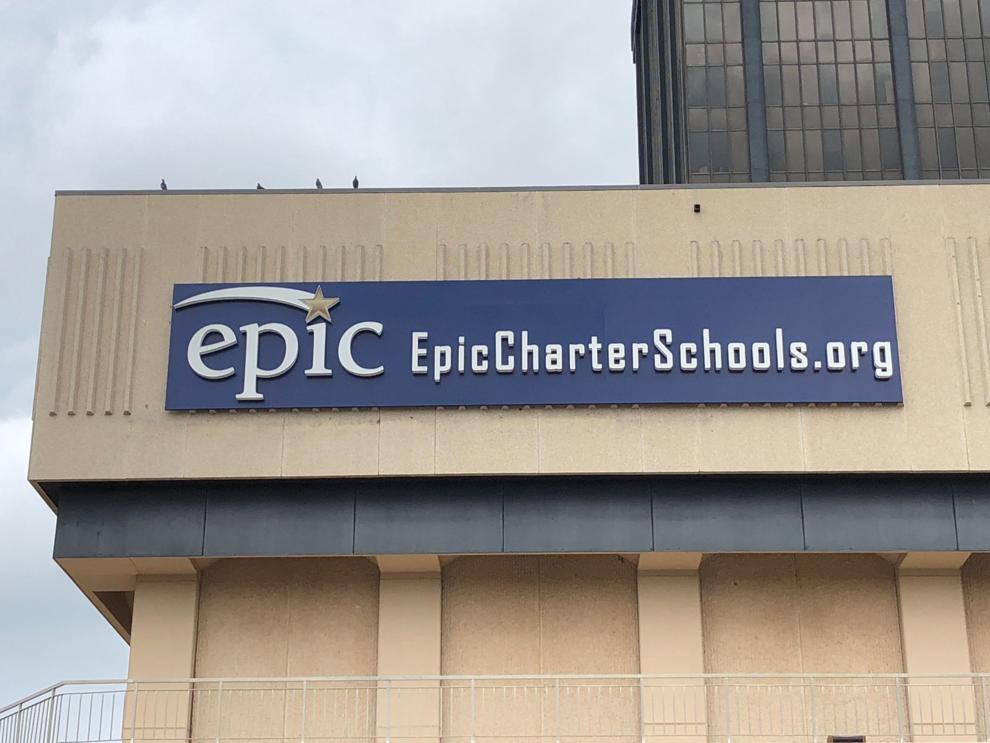 Epic becomes Oklahoma's largest school district as pandemic pushes virtual enrollment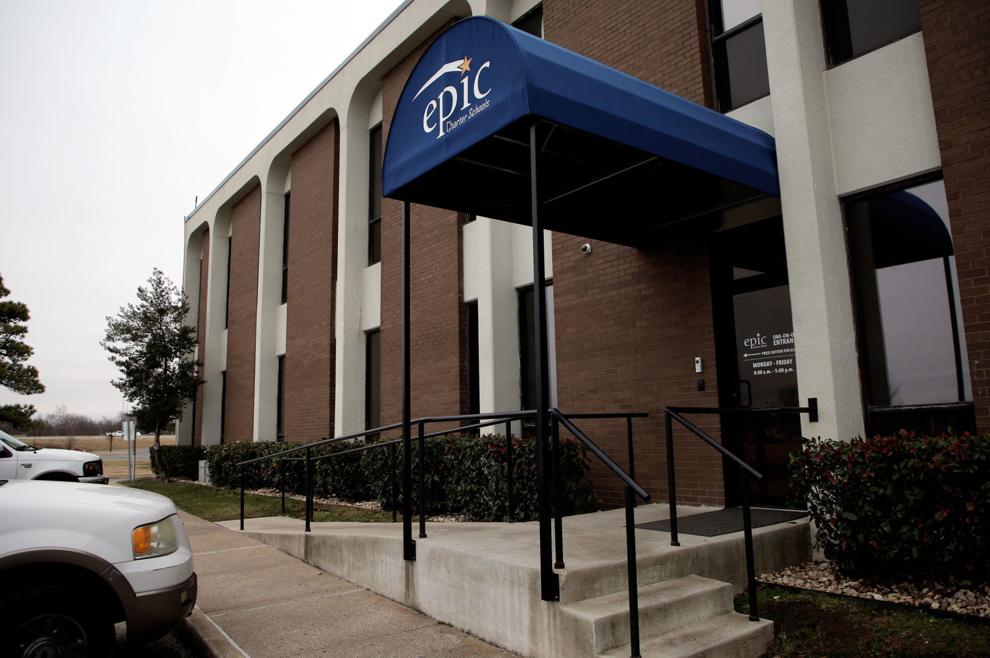 Oklahoma Statewide Virtual Charter School Board wants to weigh in on court case involving Epic
State Chamber says no conflicts of interest in legal filing despite Epic Charter Schools' membership, school founder on Chamber board of directors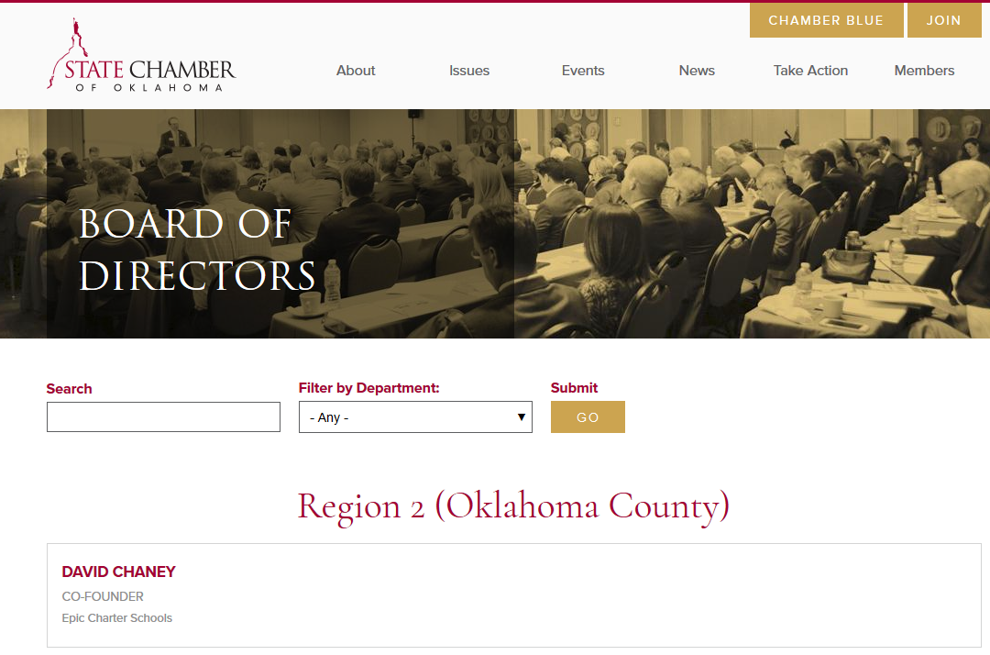 Epic Charter Schools' for-profit management firm refuses to release documents to investigators, Oklahoma attorney general says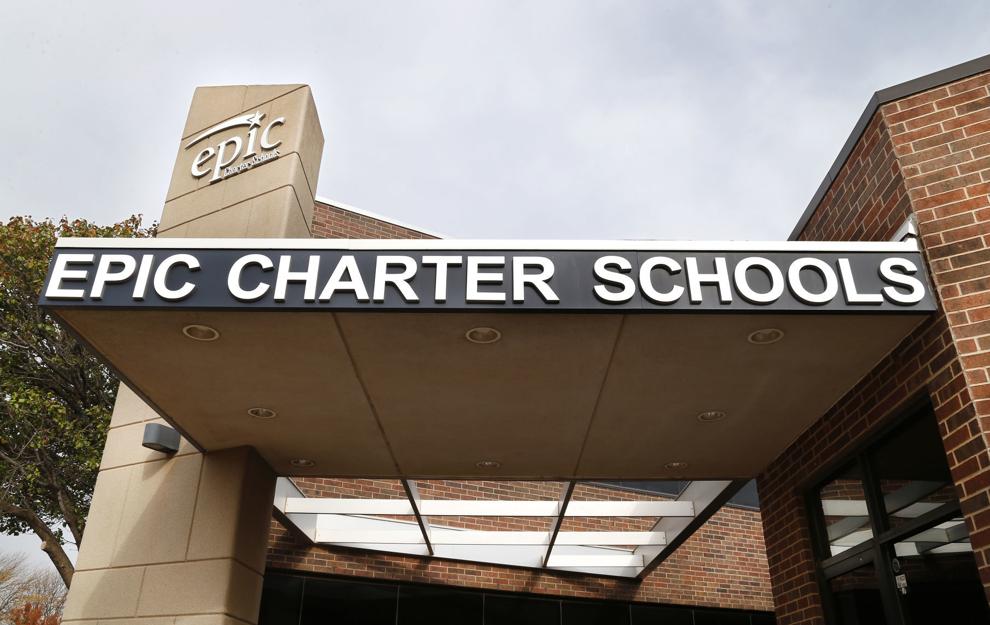 'Our kids have become a piggy bank': Epic Charter Schools shields $50M in taxpayer funds from public scrutiny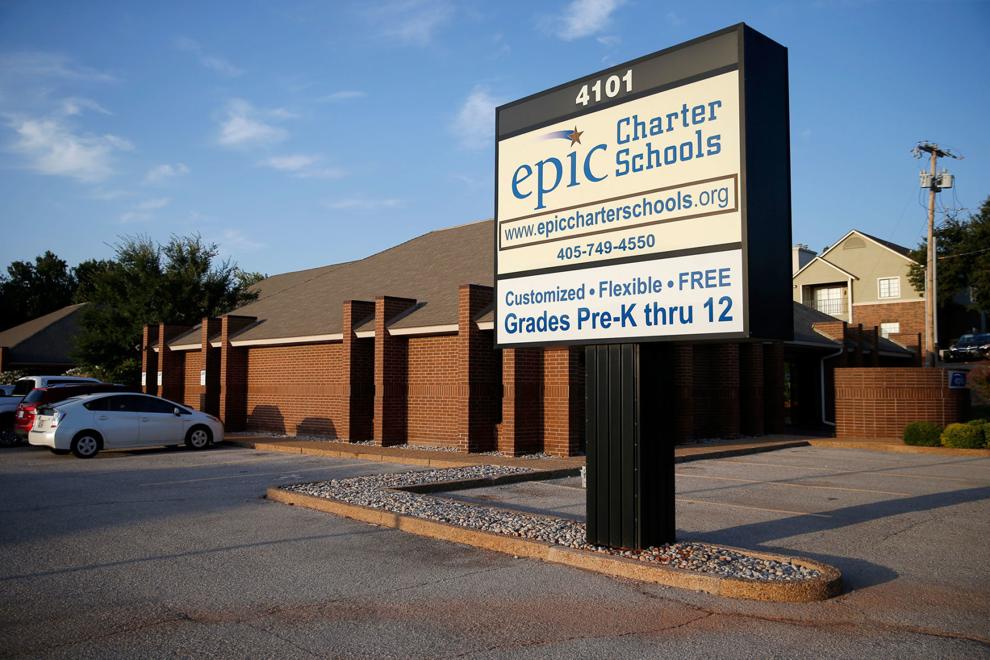 Lawmakers accuse Epic of intimidation attempt with defamation lawsuit against state senator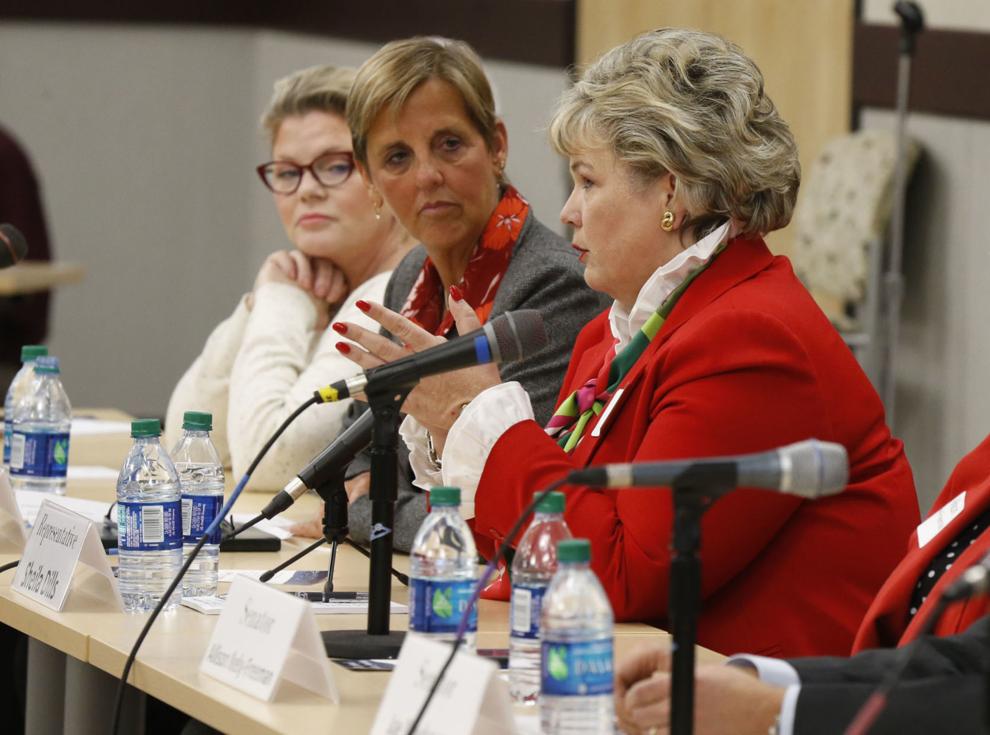 Epic Charter Schools sues state senator who questioned student attendance and funding, accusing him of slander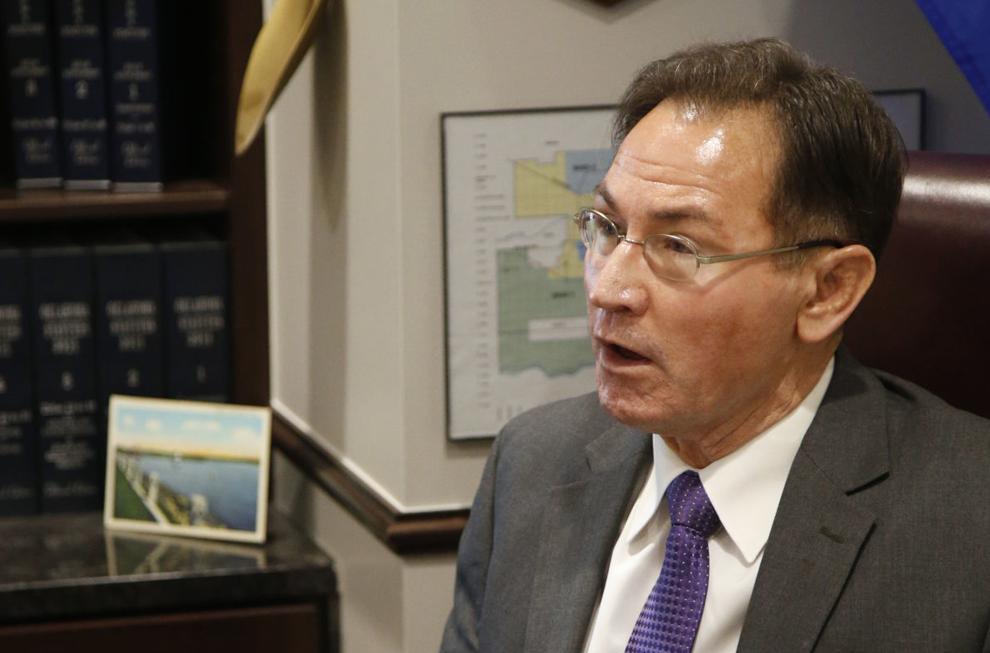 Epic Charter Schools promoting itself with multimillion-dollar advertising campaign, plus $9,000 per month shopping mall playground sponsorships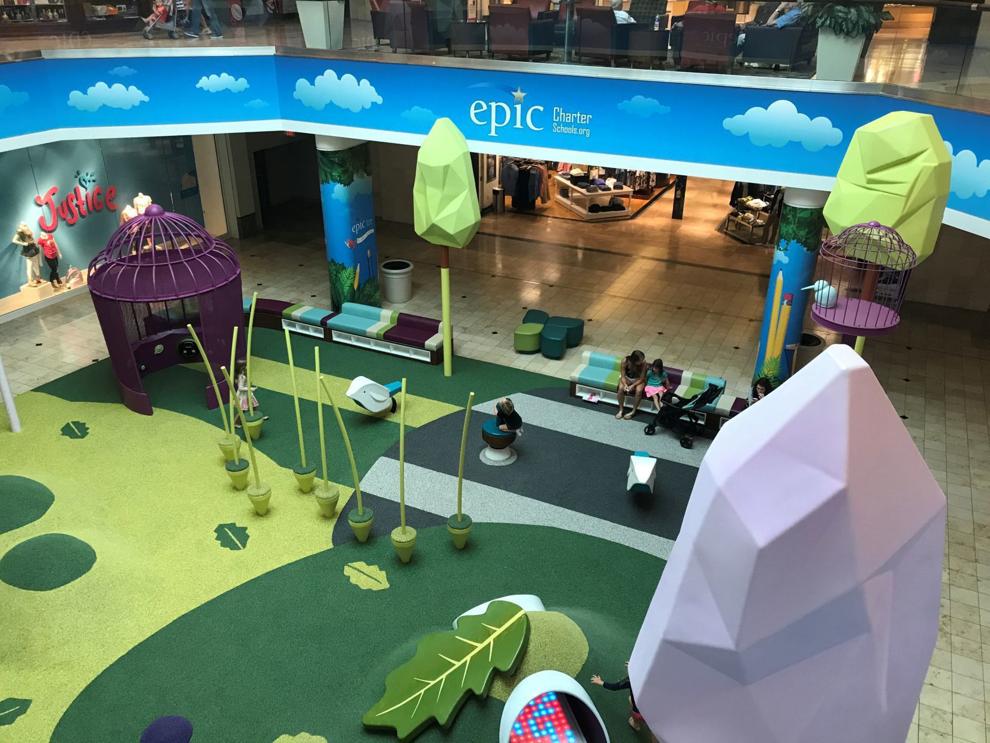 OSBI investigating new allegations of forgery by Epic Charter Schools' co-founder and CFO, willful neglect by board members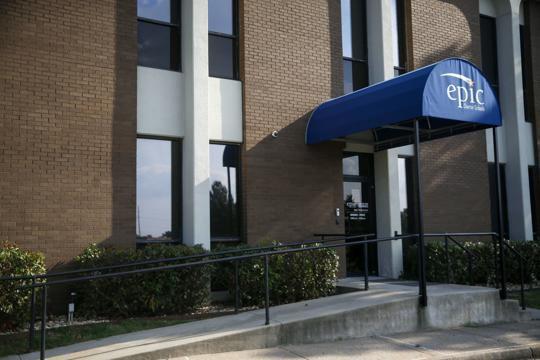 How does Epic Charter Schools stack up academically? Check out student proficiency test scores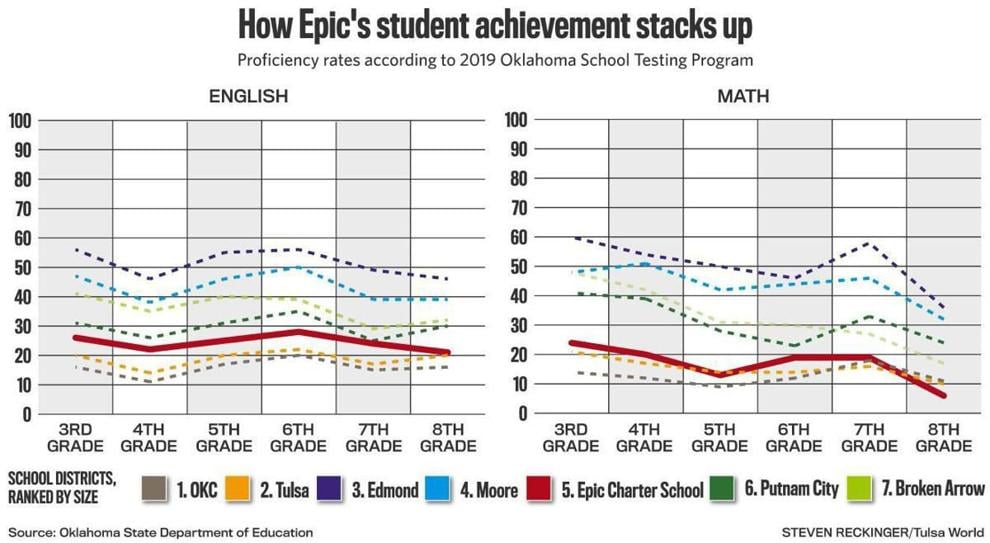 Epic Charter Schools' expansion into Texas in limbo amid new revelations about criminal investigation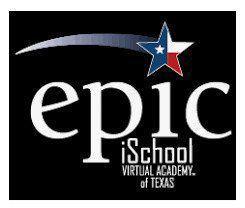 Tulsa lawmaker uses rarely invoked legal provision to attend closed-door meeting on Epic Charter Schools investigation, educators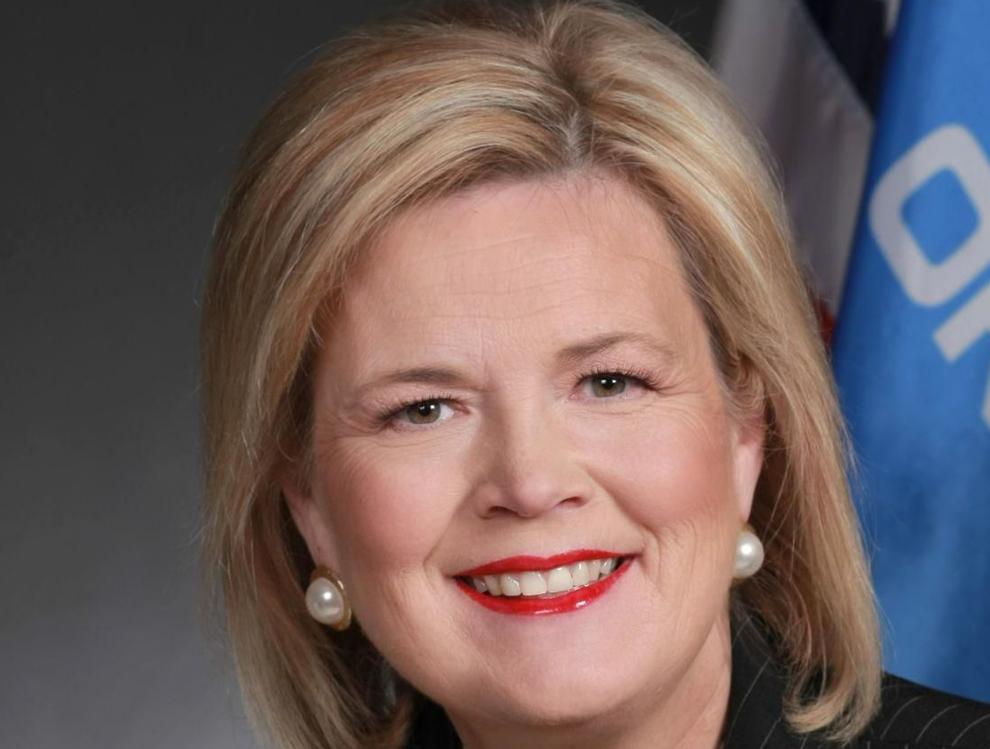 New records reveal Epic Charter Schools' sponsor was in touch with state auditor for months before scandal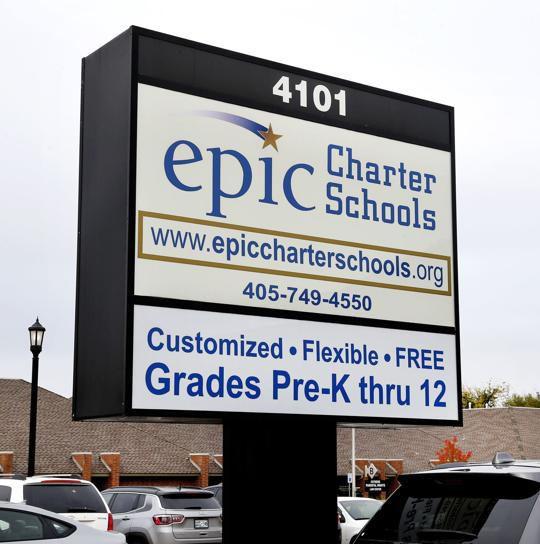 Governor requests state audit of Epic Charter Schools; school's sponsor already in touch with state auditor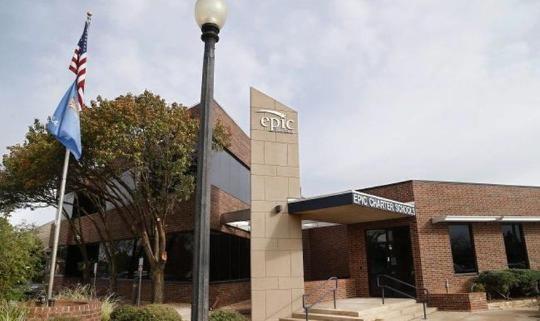 Records show FBI has also been looking into Epic Charter Schools, along with federal education investigators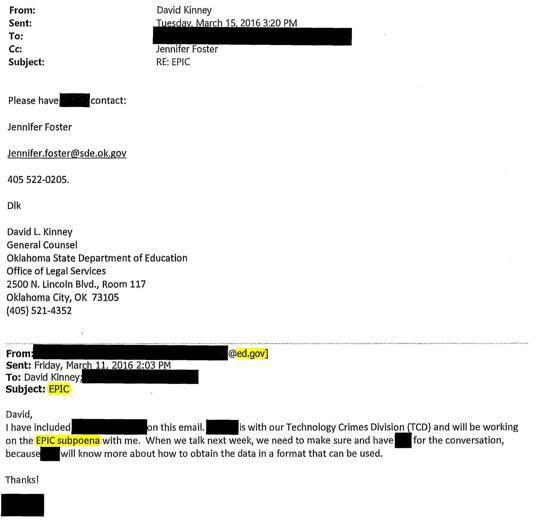 State superintendent reacts to Epic Charter Schools investigation; online school official claims innocence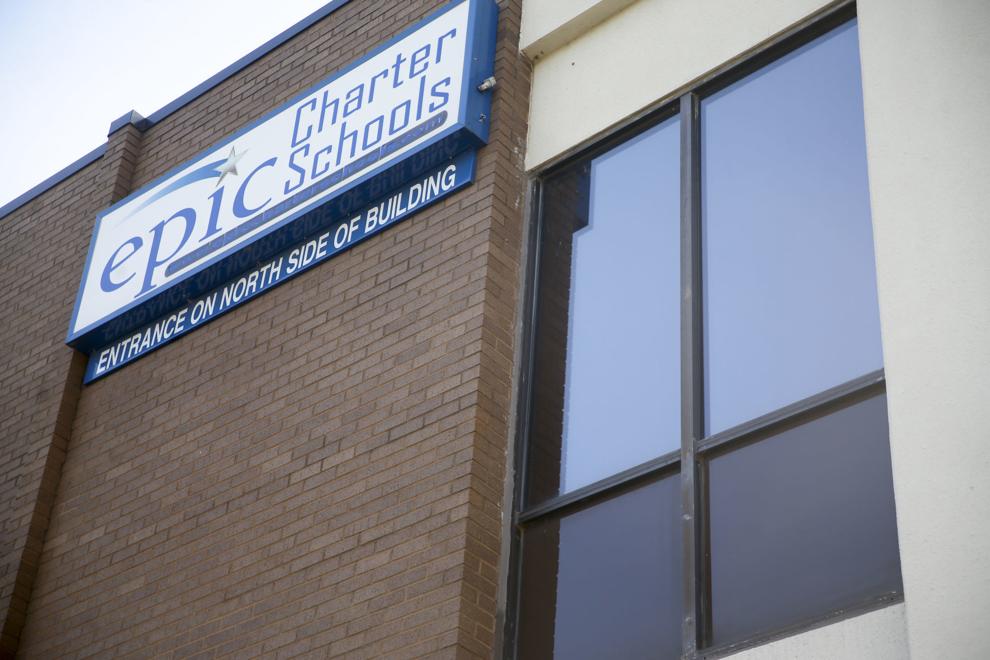 State senator raises new questions about Epic Charter Schools and oversight by Oklahoma State Department of Education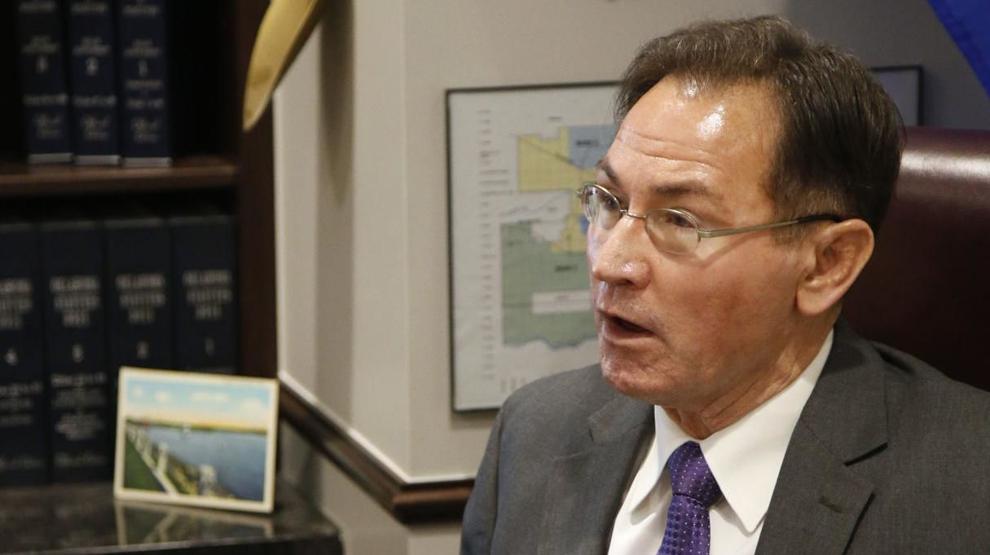 Leadership change at Oklahoma's largest virtual charter school likely necessitated by new transparency, conflict of interest law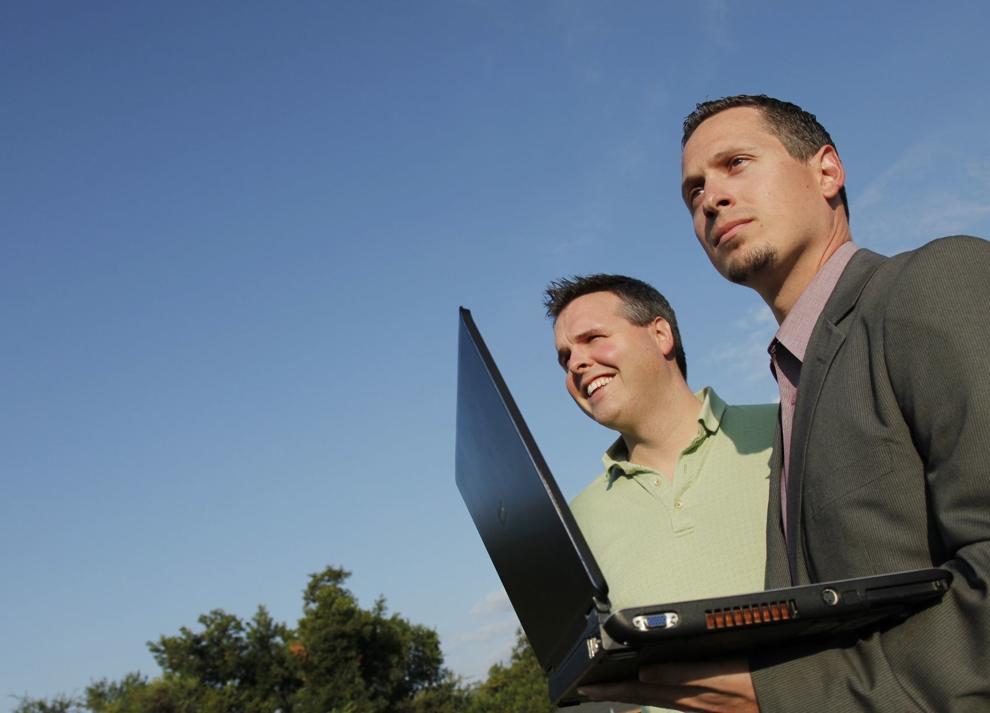 State Senate passes new transparency reporting requirements for virtual charter schools; bill headed to Gov. Stitt next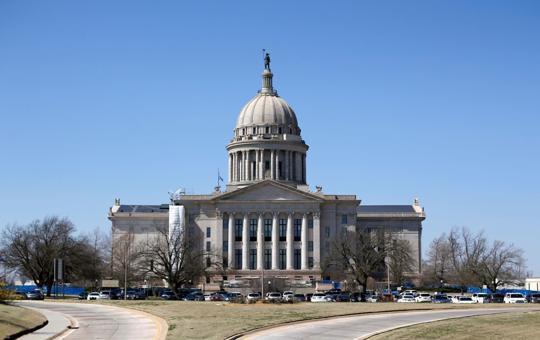 State education officials deny clearing Epic Charter Schools in investigation, despite school's new claims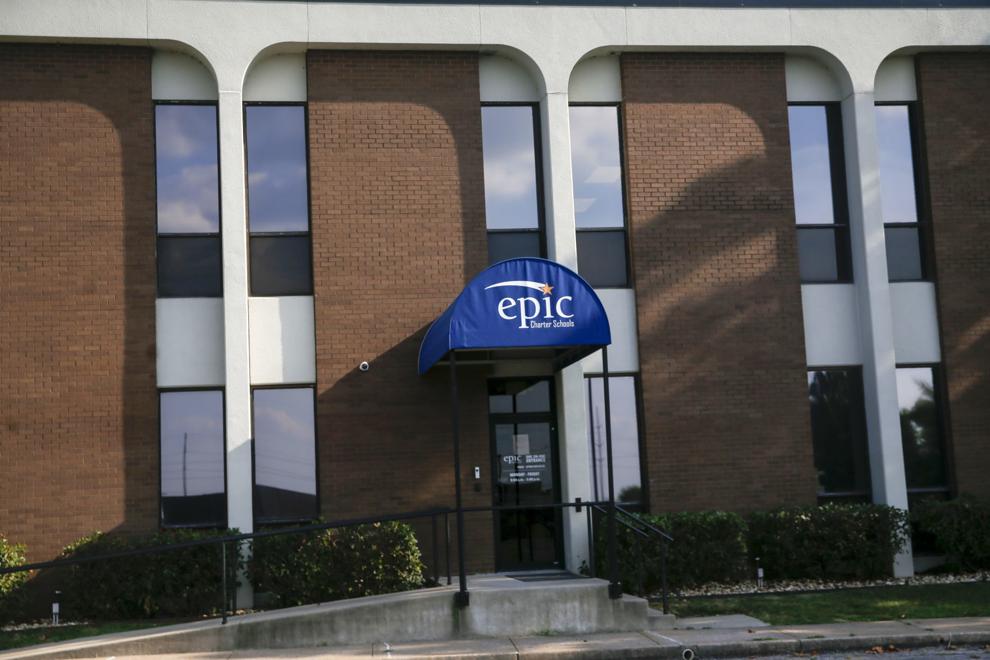 Epic Charter Schools, school reform and funding needs on the minds of Tulsa Republicans at Friday event with State Superintendent Joy Hofmeister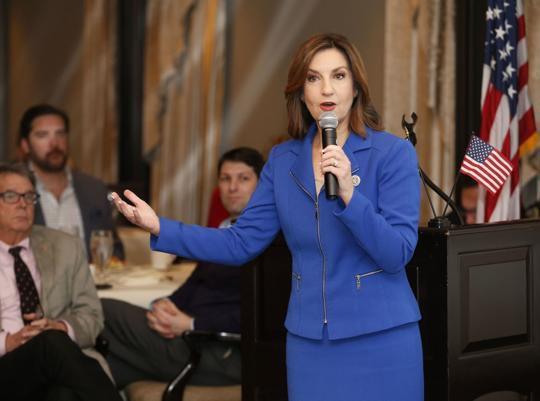 New transparency reporting requirements for virtual charter schools advance to state Senate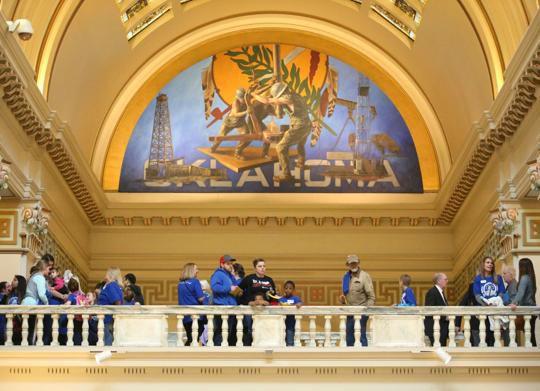 Parents, students pack Capitol to tell lawmakers about 'the array of reasons to choose Epic'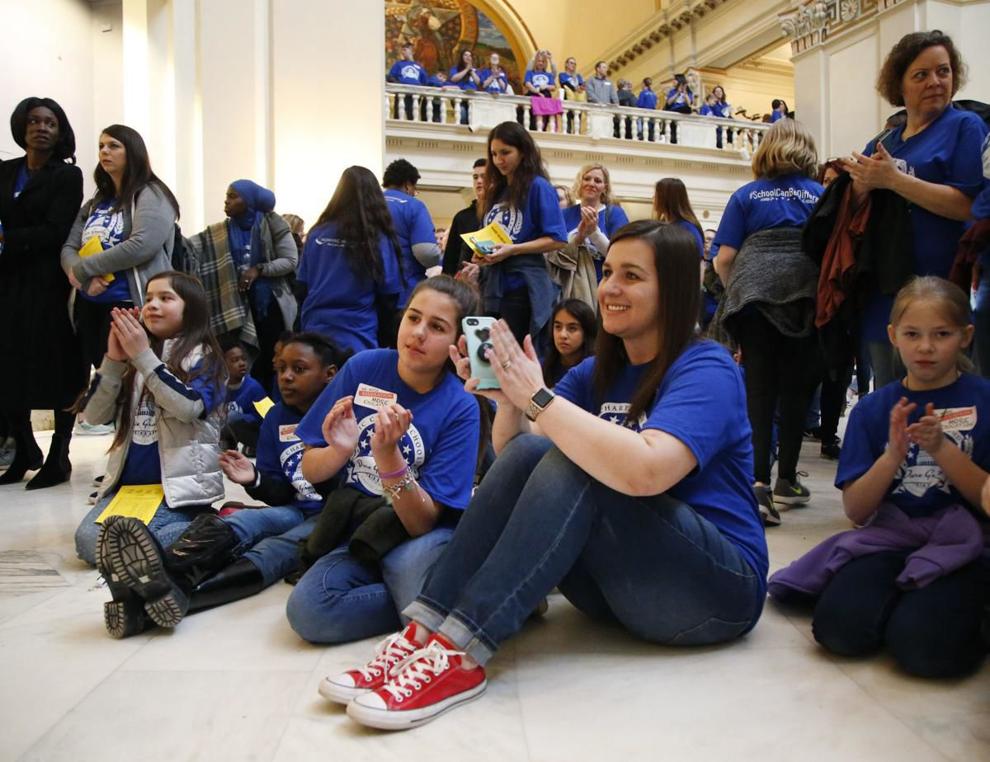 15 people with ties to Epic Charter donated $180,000 to 78 candidates for state office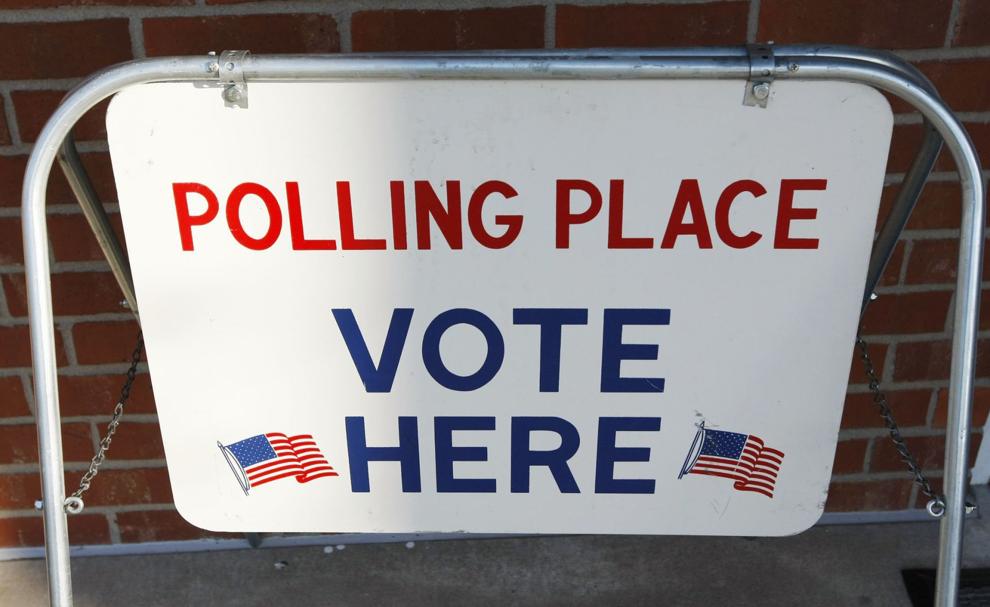 Epic Charter Schools under investigation by state, federal law enforcement agencies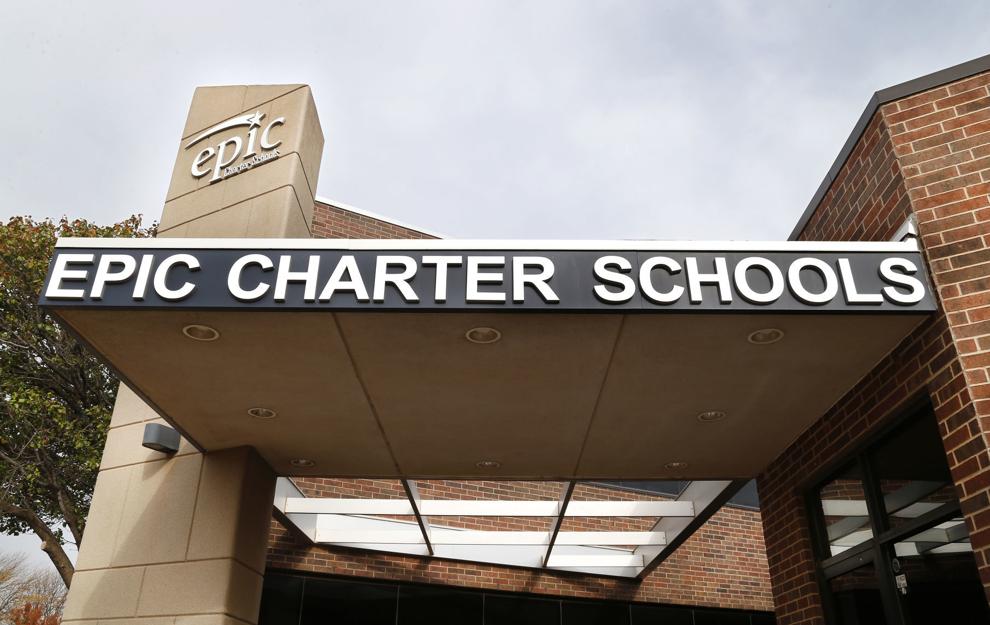 A study in contrasts: Most Tulsa County districts lose students while virtual numbers soar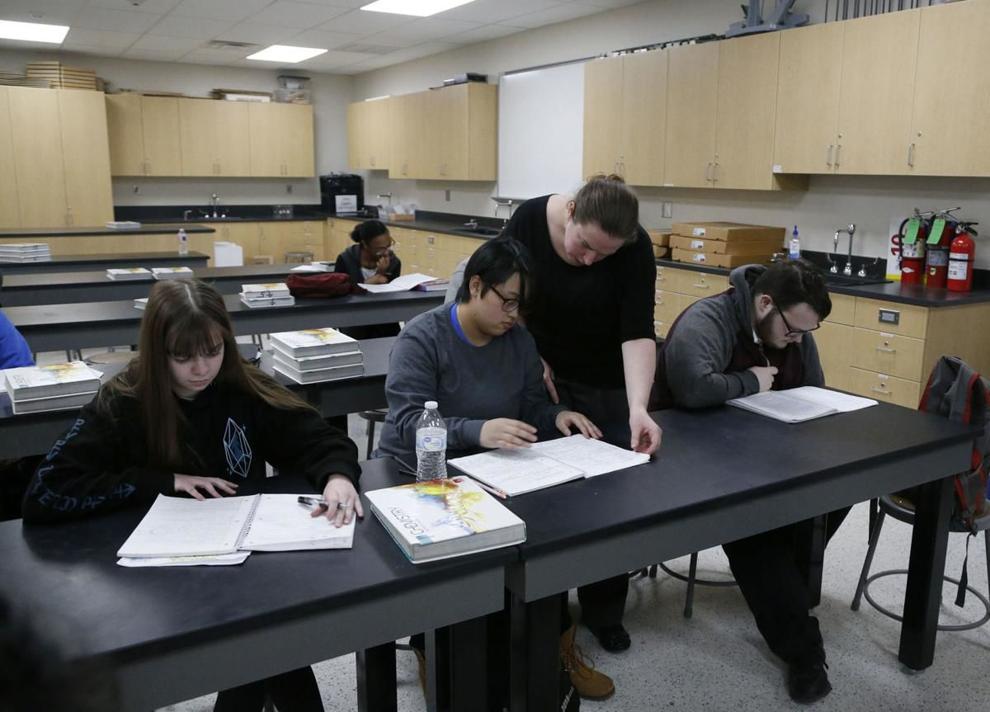 496 Tulsa Public Schools students left for EPIC virtual school since August. TPS to lawmakers: Regulation is needed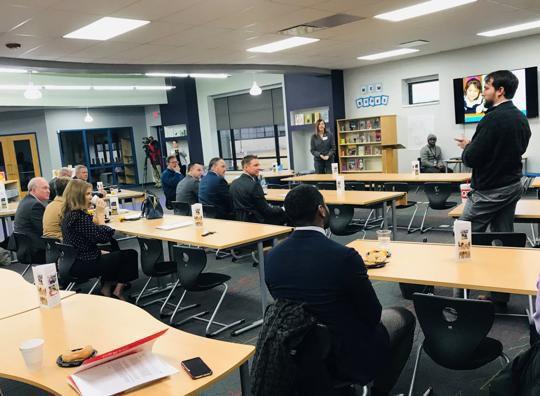 Skyrocketing student enrollment nets Epic Charter Schools nearly $39 million more in midyear adjustments to state funding for public schools
Epic Charter Schools co-founder audit recommendations make it into legislation
Last chance offer: $1 for six months