Epic Charter Schools, the Oklahoma-based online education juggernaut, is now the target of scrutiny by state and federal law enforcement in addition to state lawmakers.
In Oklahoma, Epic's statewide virtual charter school, as well as three centers that blend online and in-person instruction in Tulsa and Oklahoma City, have drawn 10,000 new students and tens of millions of dollars in state funding this year alone.
The Oklahoma State Bureau of Investigation says it is once again investigating Epic Charter Schools.
"There are no additional details to release, as this is an active investigation," said Beth Green, an assistant special agent in charge at the OSBI.
Public records indicate that widespread accounts that some Epic Charter Schools students are dually enrolled in private schools appear to be at least one line of inquiry by federal investigators.
A host of new bills have been generated at the state Capitol, seeking everything from a greater share of public dollars for such popular charter schools to imposing some of the same requirements and restrictions traditional public schools face onto charters, which are deregulated public schools of choice operated by independent governing boards.
Epic was founded by two Oklahoma City men, Ben Harris and David Chaney, under a nonprofit corporation by the name of Community Strategies.
But Harris and Chaney, Epic's superintendent, are both owners of Epic Youth Services LLC, a separate company with which the school contracts for its operation. That contract indicates an annual cost of $125,000 for "development services" plus a 10 percent share of the school's collected revenues as an "indirect cost allocation."
To put that 10 percent into context, Epic Charter Schools has been allocated $112.9 million in state aid funding alone for fiscal year 2019.
"We don't think that our private company should have to make any disclosures that any other private company shouldn't have just because who our customers are," Harris told the Tulsa World on Tuesday.
Its reach in recent years continues to expand beyond its own Oklahoma programs. Epic also operates in Orange County, California, runs the Panola Public School District in Latimer County, provides instruction to most of Thunderbird Youth Academy's residents in Pryor and just this month entered contract negotiations to provide online education beginning this fall in Pulaski County, Arkansas.
Federal investigators eye possible dual enrollment
Former Gov. Mary Fallin previously requested an investigation into 2013 allegations of fraud. About a year later, the OSBI turned over its findings to the Attorney General's Office, but no charges were filed against Epic and no announcement was ever made about the case.
Over the summer of 2018, Tulsa Public Schools and Oklahoma City Public Schools received visits from investigators from the Office of the Inspector General, the law enforcement arm of the U.S. Department of Education.
An OIG spokeswoman said that office does not confirm or deny active investigations but releases reports after completion.
Records obtained by the Tulsa World from Tulsa Public Schools under the Oklahoma Open Records Act indicate that investigators appear to be looking into accounts of Epic Charter Schools students being dually enrolled in private schools. Email records show that the federal investigators sought and received documents about the federal dollars a few local private schools are receiving for qualifying students.
Private schools with qualifying disadvantaged and disabled students can receive federal funding through their local school districts.
Rebecca Wilkinson, executive director of the Statewide Virtual Charter School Board, the authorizer of Epic One-on-One virtual school, told the Tulsa World that at this time there are no official complaints "regarding abuse of this issue for any of the virtual charter schools."
But she said a review by the board's legal counsel found that there is no statutory authorization for "dual enrollment" and that existing state statutes, the state constitution and attorney general opinions prohibit the use of public funds to aid any private or sectarian schools.
Based on that legal research, Oklahoma's virtual charter school authorizer provides a contract template for its member schools and potential members that specifically prohibits the funding or offering of any instruction to home-schooled students or private school students.
The template also states that charter schools "shall implement and enforce policies and procedures prohibiting enrollment of students on a part time basis," with one or two limited exceptions allowed under state law.
Harris told the Tulsa World he was unaware of the OSBI's renewed attention on Epic.
When asked about the OIG investigation, he initially said he had not been contacted. But when pressed further about whether the school or someone other than him had been contacted, Harris said, "I'd have to ask. I think one of our teachers may have been asked about it, but I don't know."
Asked whether Epic is breaking the law by educating students who are also being educated in private schools, Harris responded: "Not to our knowledge. And I would also say that we're not aware of the specific situations that you're talking about. It's hard to imagine how they could fulfill our requirements while going to another school full time."
But Shelly Hickman, the school's assistant superintendent for external affairs, then acknowledged that she had participated in an Epic parent Facebook group discussion just last week in which multiple Epic parents openly discussed how their children were enrolled in private schools and home school cooperatives and even receive credit from their Epic teachers for time spent and work done in those outside entities.
One Tulsa woman, Miranda McCormack, whose seventh-grade son is enrolled at Epic, told those parents she thought they were "taking advantage of public school funding." She shared with the group that she had even advocated for a specific, legal prohibition on dual enrollment in a letter she sent to every state senator in Oklahoma.
Hickman responded to McCormack: "We have no control over what a student does in their free time if they are in compliance with state public education laws. If you are going to post in this group, and are going to engage in lobbying with your lawmakers that could hurt the Learning Fund … I would also encourage you to call me and talk to me."
McCormack is so committed to finding the right fit for each of her five children that they attend five different public schools.
"My son left a very good brick and mortar academic magnet school because it wasn't a good fit for him. He was falling through the cracks," she said.
In her letter to lawmakers, which she shared with the Tulsa World, McCormack said that "there are some parents who have enrolled their children in private schools but the kids are also enrolled at Epic just for the sole fact they get the Learning Fund. I feel this is wrong on so many levels and spoiling it for the kids who need it."
Each Epic student has access to at least $900 worth of annual funding that, once any curriculum and technology costs are covered, can be paid out for extracurricular, educational activities through something Epic calls the Learning Fund.
Legislation targets accountability
Among the few proposed measures concerning virtual charter schools that have survived the Legislature's committee process this session is House Bill 1395 by Rep. Sheila Dills, R-Tulsa.
The freshman lawmaker noted that she is not targeting any one school but thinks the public deserves an accounting for an estimated $18 million in state and federal funds flowing from virtual charter schools to for-profit management companies in the current fiscal year.
"I saw inequities across the board, and I saw a lack of transparency that I think is needed. We need to know where every dollar is spent — Gov. (Kevin) Stitt has made that a priority, and right now, we don't know where every dollar is spent in virtual charter schools," Dills said.
"If education management companies are used, they need to provide details of all financial transactions expended on behalf of the school, including salaries of superintendents, administrators, board members, managers and owners," she continued.
Dills' measure would also add the same conflict of interest restrictions that traditional public school employees must abide by and would add annual training requirements for charter schools' governing board members.
She said she based the proposals in her legislation on recommendations for greater oversight and financial transparency for charter schools and virtual charter schools recently issued by the National Association of Charter School Authorizers and Brown University's Annenberg Institute of School Reform.
State Sen. Ron Sharp, R-Shawnee, said virtual charter schools are a hot topic this legislative session because of their "explosive growth" the last couple of years and the unintended financial toll that growth is exacting on traditional public schools.
"When you have virtual charters growing so rapidly and taking funding right off the top, it's the rural school districts, that are the most dependent on state-appropriated dollars under the equalization formula, taking the biggest hit," said Sharp, a retired public school educator. "It has created a complete imbalance in the funding formula."
Sharp alone had nine bills this session seeking new restrictions or greater accountability for the public dollars flowing to virtual charter schools but is dismayed that many didn't even receive a hearing before the Senate Education Committee.
"My main issue is accountability and transparency. We have a tremendous amount of money going to virtual charters through a (funding) system based on seat time — and it's very difficult to try to provide accountability for that seat time because these are students at home," he said.
"The political campaign contributions from the Epic Youth Services for-profit LLC (limited liability corporation) during the 2016 and 2018 election cycles reflects the power of influence peddling."
---
Epic Charter Schools: A Tulsa World investigation
Epic Charter School: Tulsa World reporting and investigating since 2019
Board chairman who oversaw overhaul of Epic leaving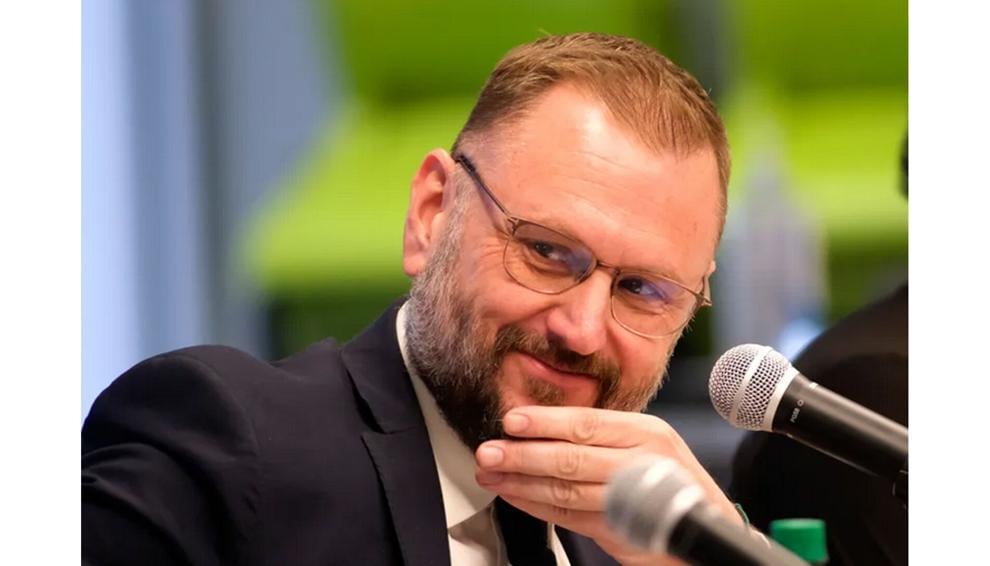 Epic governing board issues apology, payment of Anti-SLAPP judgment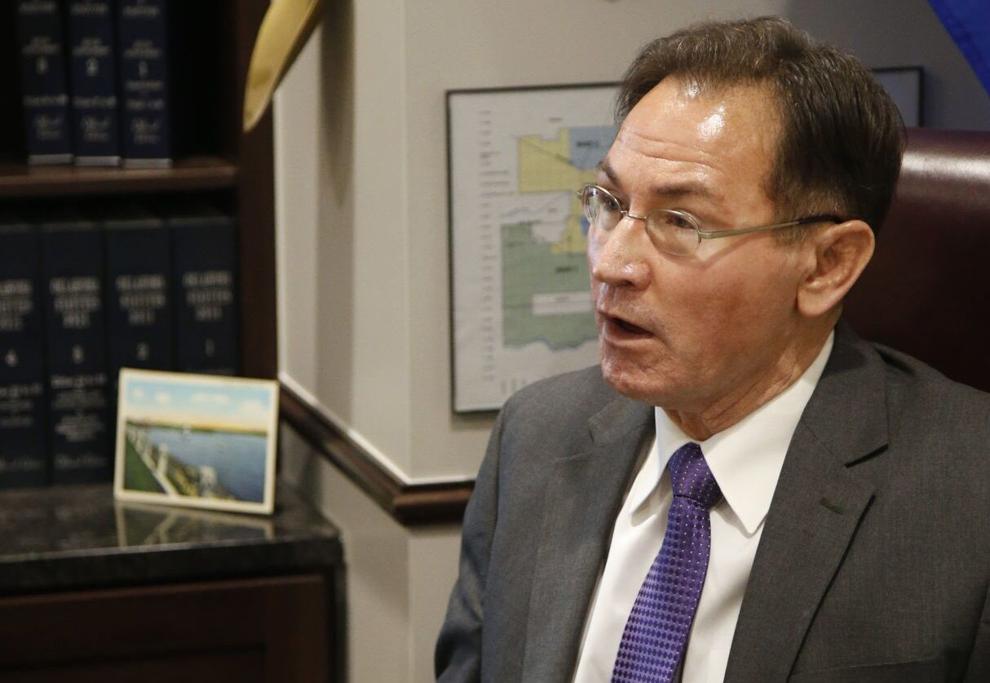 Former state auditor and GOP chairman says Epic scandal facilitated by Republicans 'gutting' Ethics Commission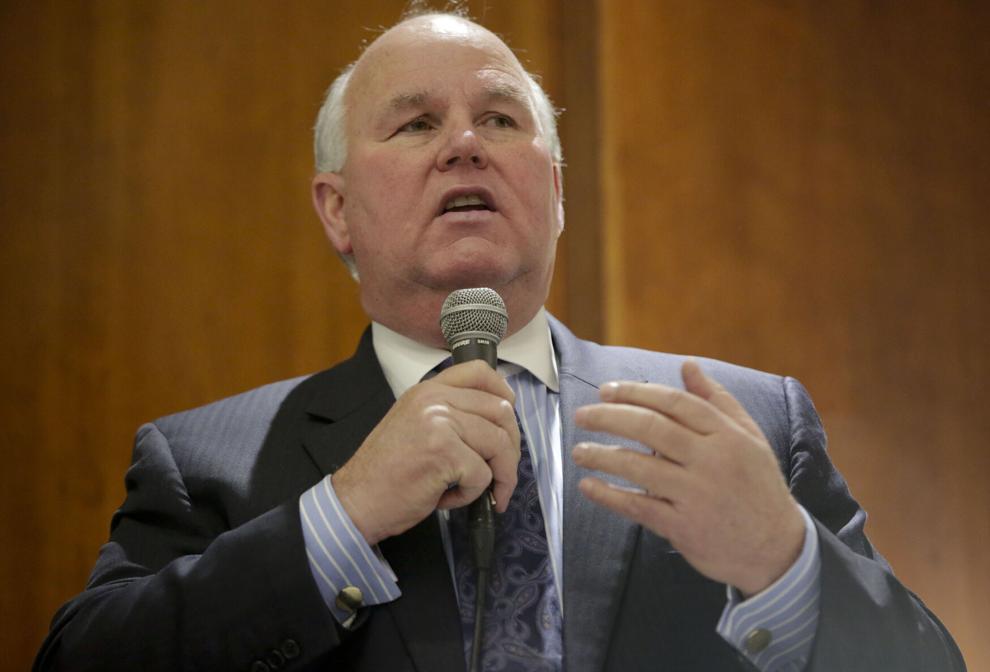 Epic Charter Schools co-founders, former CFO charged in elaborate scheme to defraud and embezzle from taxpayers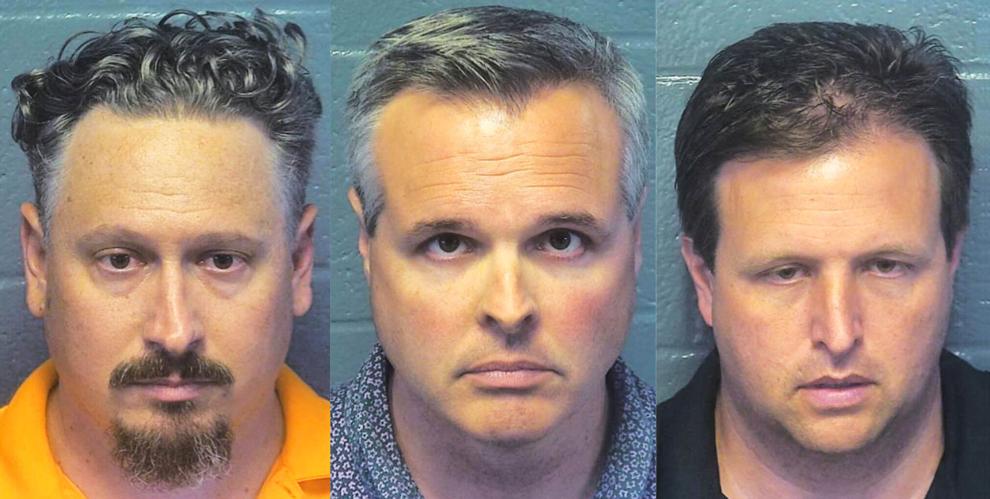 State finds major issues with Epic's recent student attendance, administrative bonuses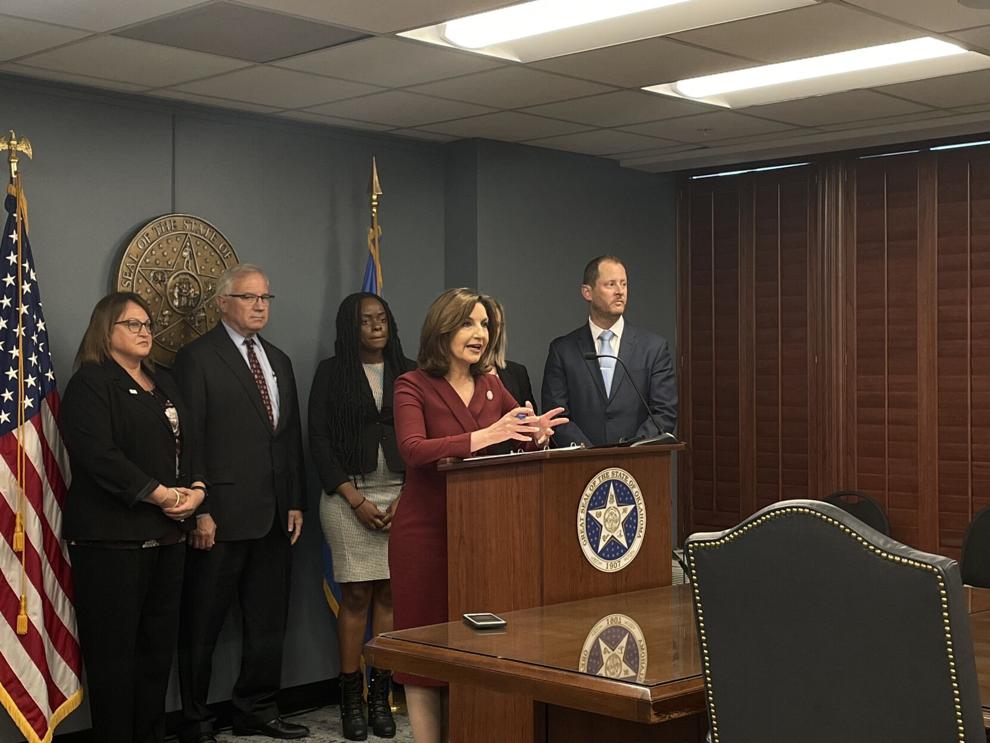 Independent annual audit critical of Epic co-founders' final year of school management
Epic could consider name change as consolidation advances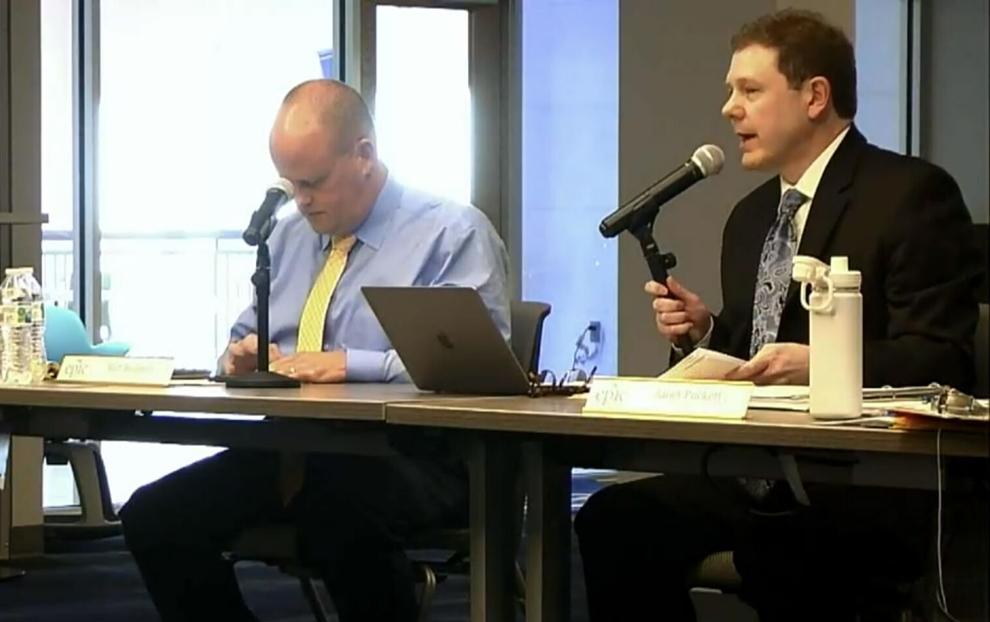 Board rejects application for new online school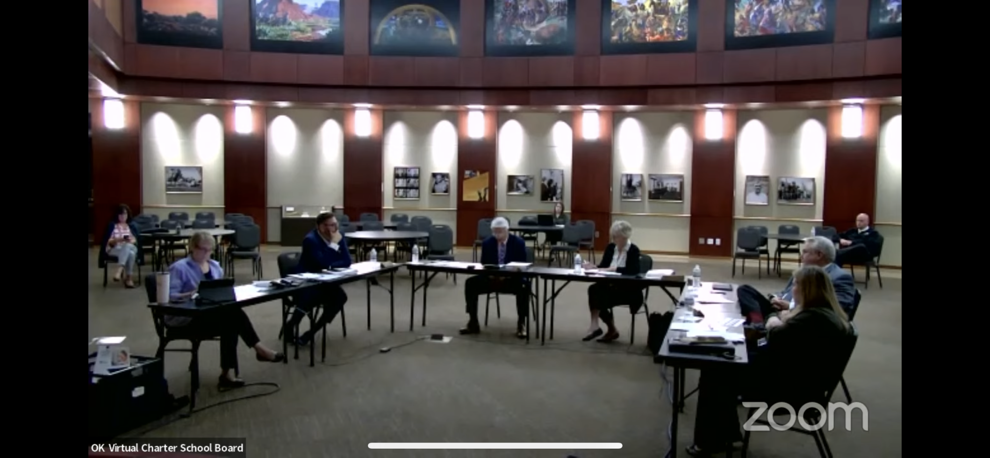 Yet another lawsuit filed in Epic Charter Schools' messy divorce from co-founders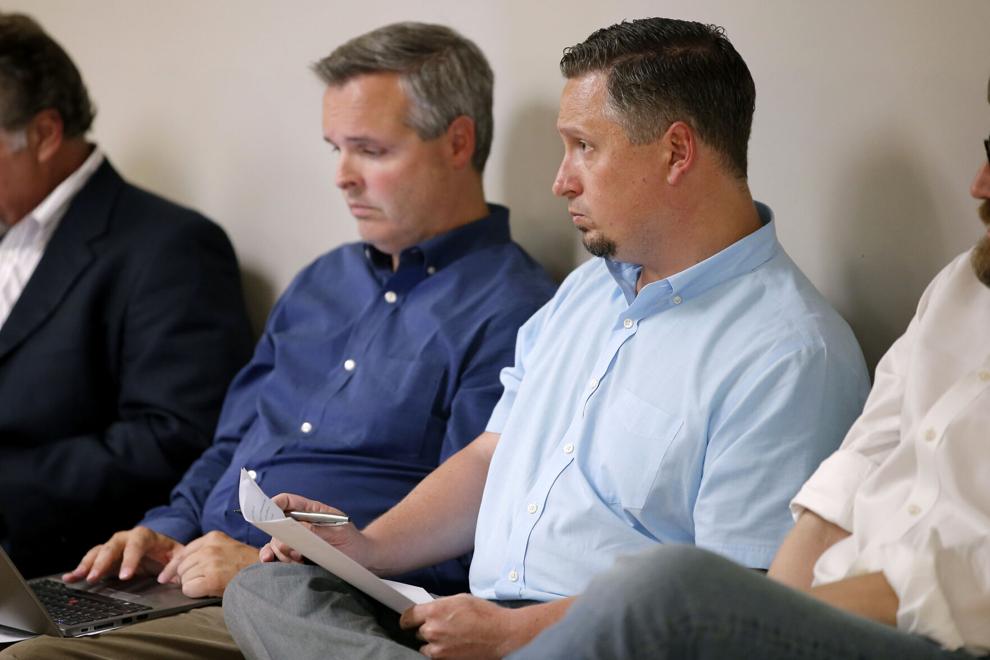 Oklahoma House passes virtual charter school reforms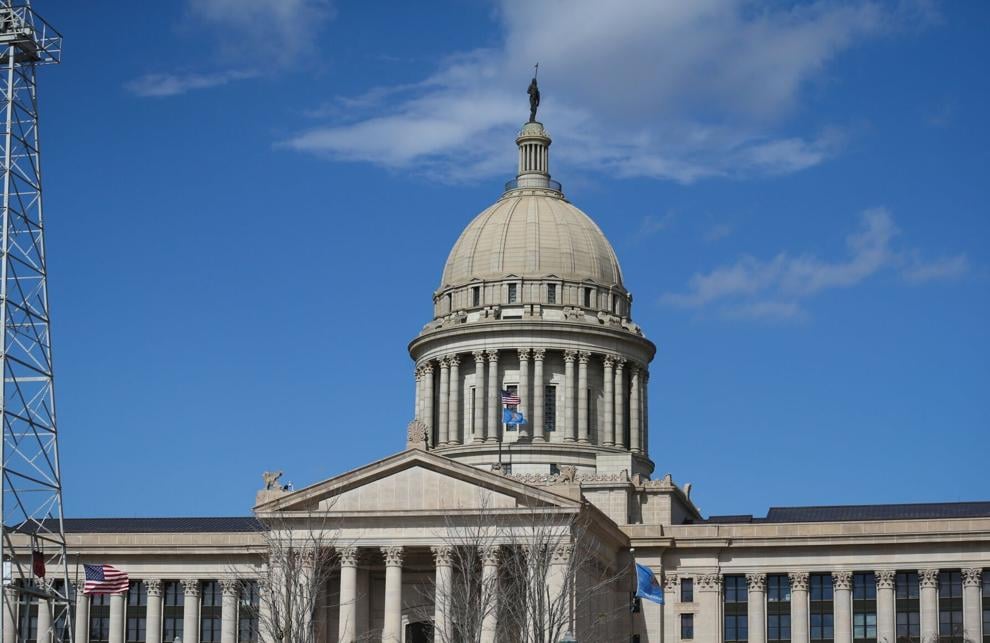 Epic board moves to consolidate administration to save millions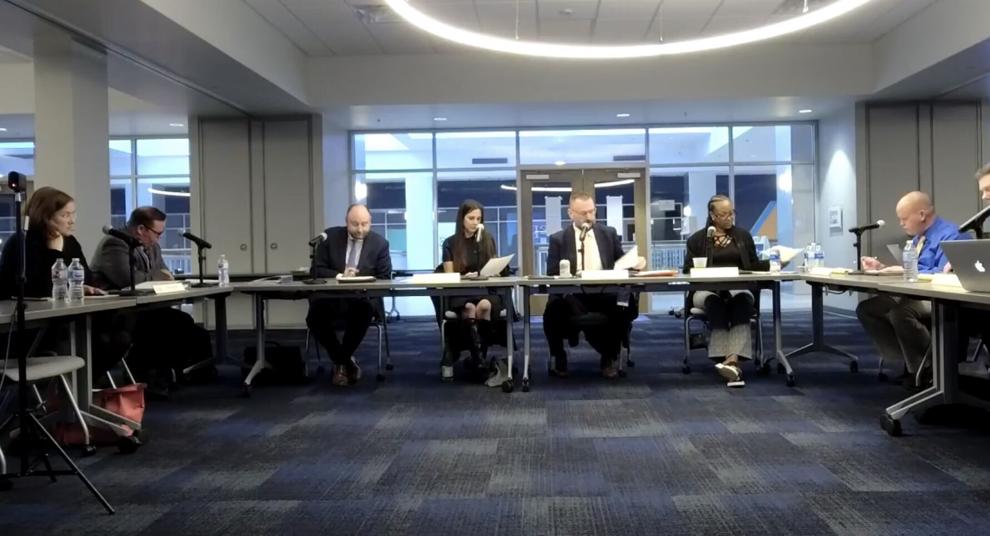 Epic Charter Schools to end appeal of $500k legal judgment for former state senator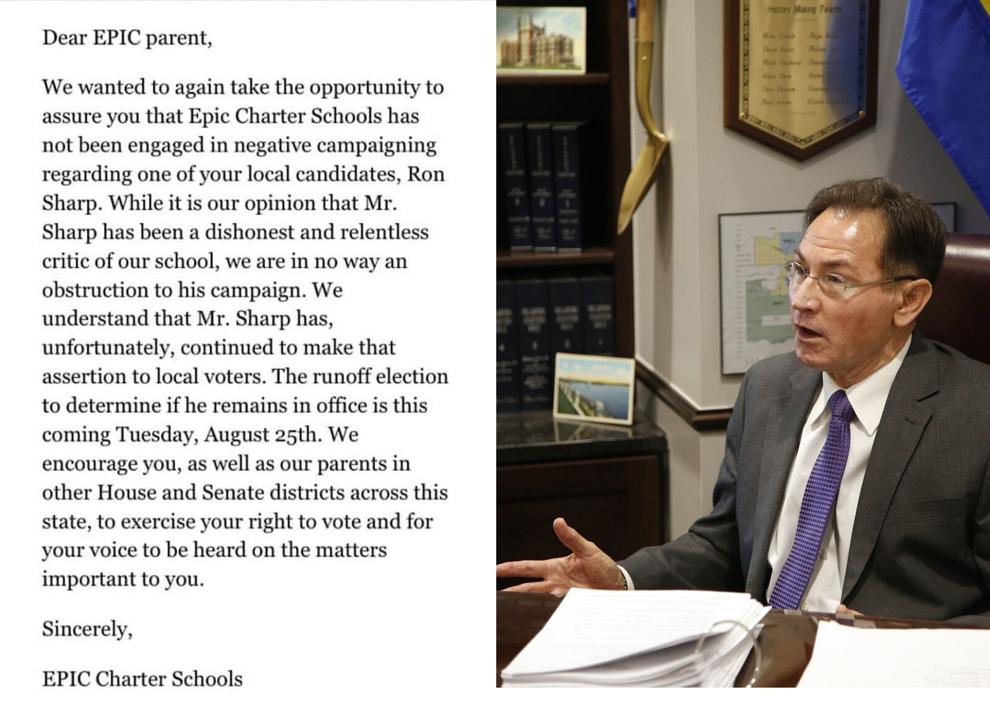 Inside the newsroom: Jason Collington talks about the latest in Epic Charter Schools investigative audit​ with Andrea Eger
Audit makes some lawmakers question voucher push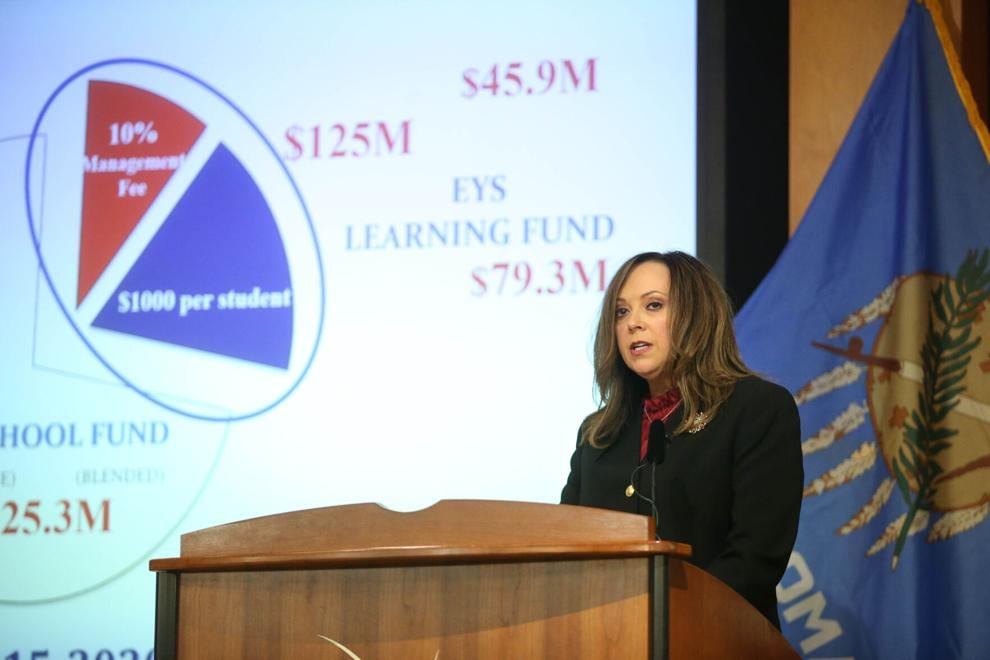 Epic Charter Schools leaders reveal intention to consolidate its two schools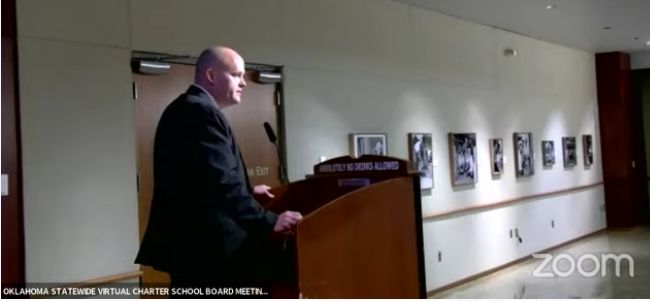 Epic Charter Schools investigative audit makes some lawmakers question voucher push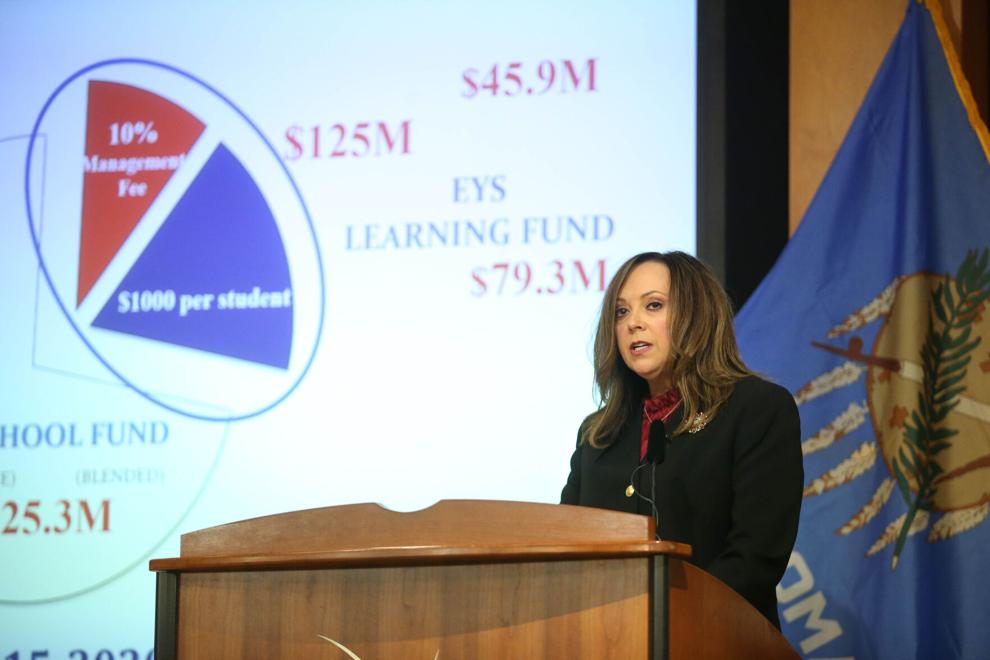 Attorney general sends Epic Charter Schools case back to Oklahoma County DA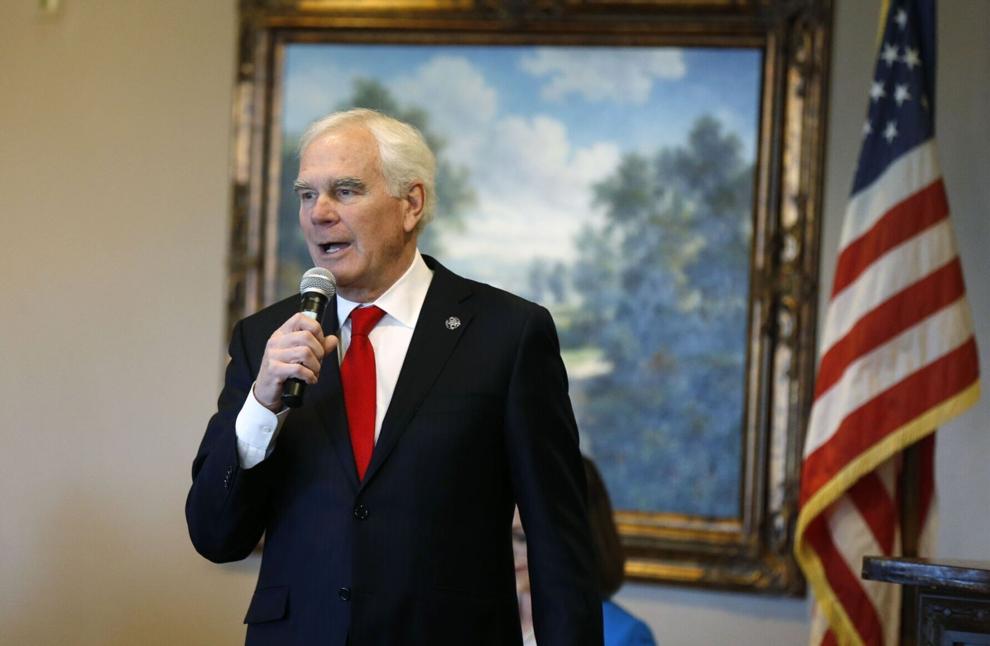 State auditor to lawmakers: Epic Charter Schools mismanagement is largest abuse of taxpayer funds 'in the history of this state'
Epic among 3 virtual charters losing $58.9 million after 'significant decline' in students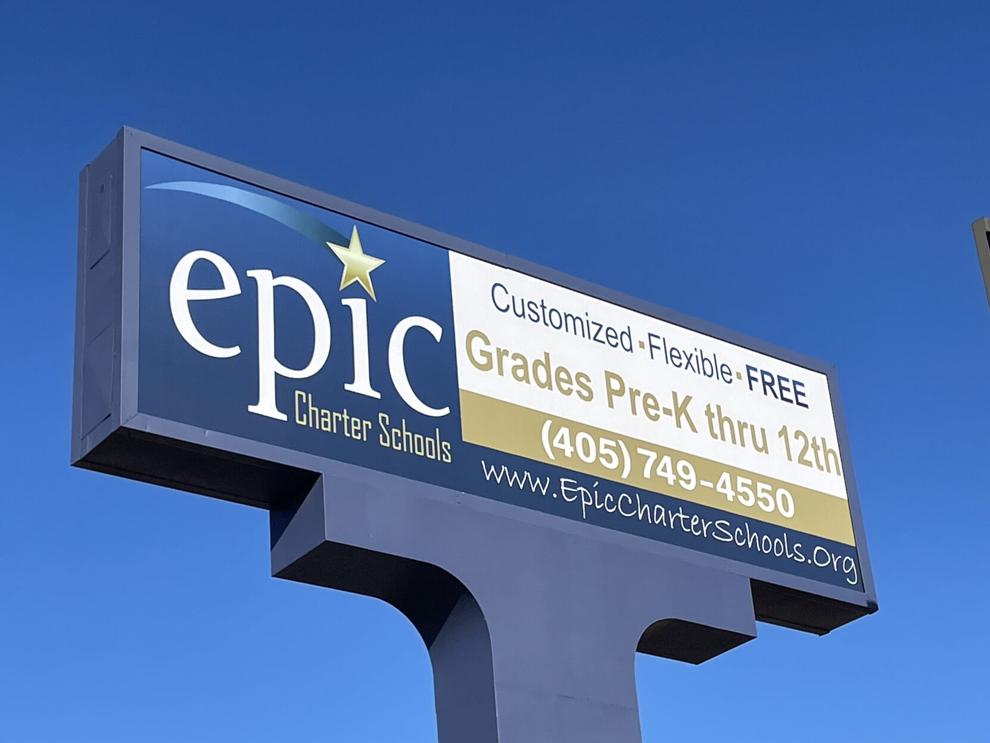 Epic Charter Schools: 'Very serious crimes' being investigated by multiple agencies, with new school leaders assisting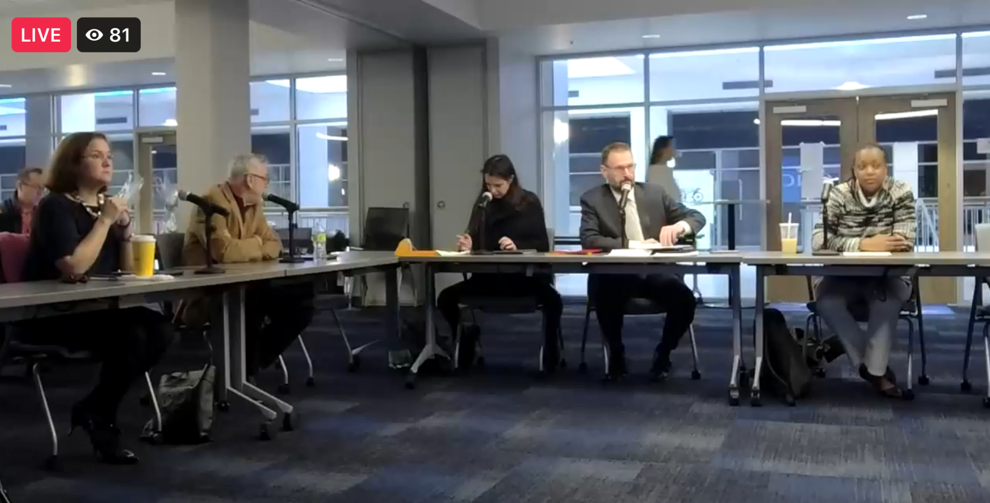 State to Epic Charter Schools: $9.1 million is correct amount owed back for excessive admin costs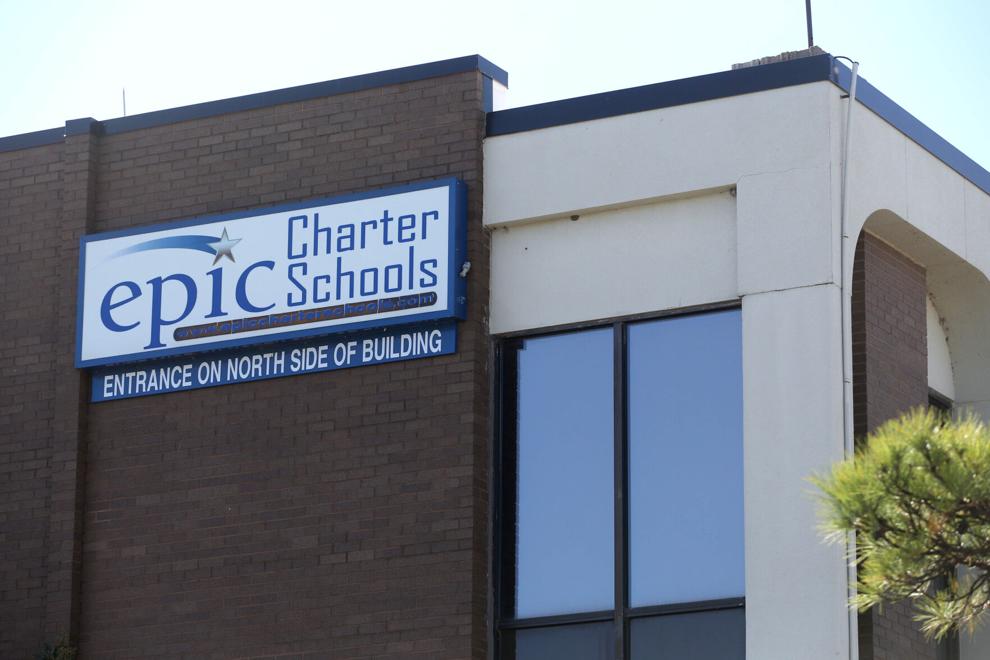 Epic responds to new allegations of wrongdoing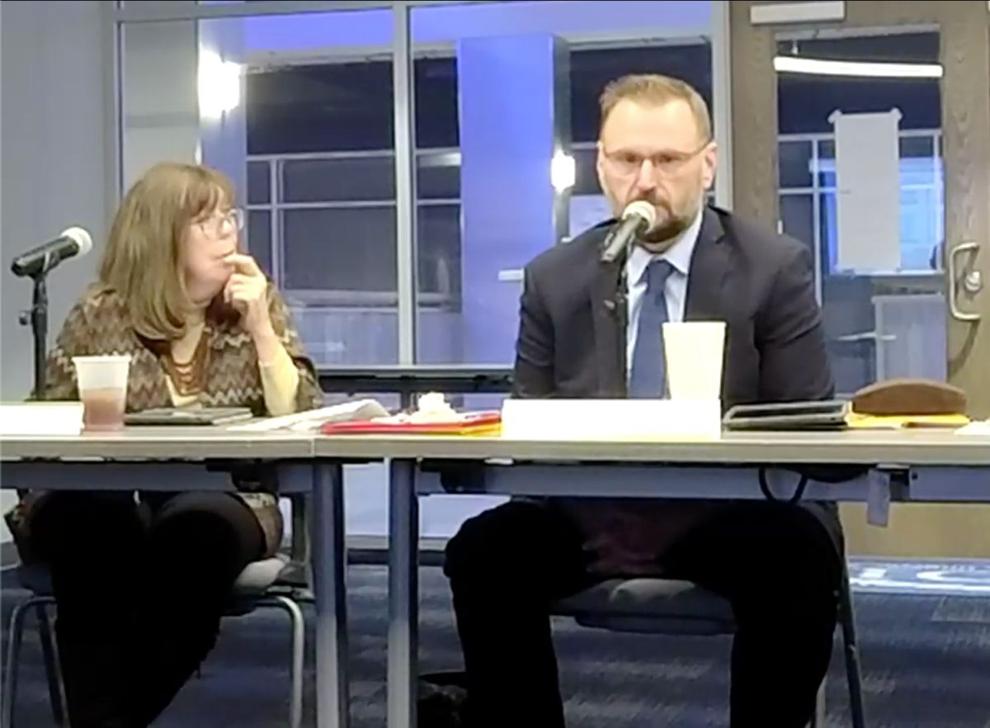 Resigned Epic board member answers questions about new 'whistleblower' allegations against school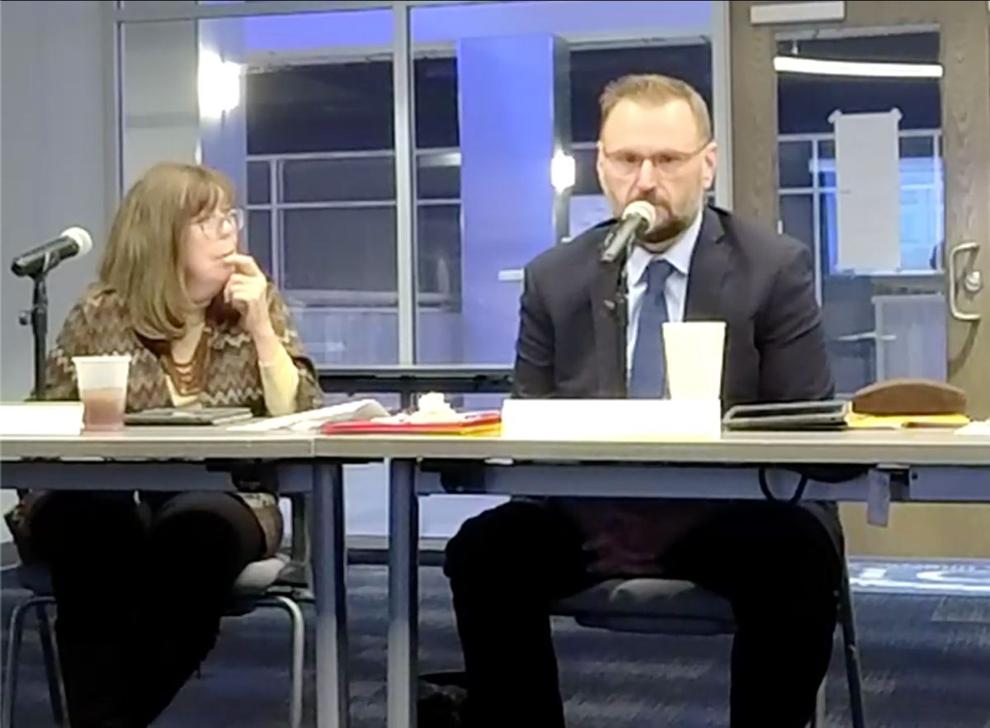 Epic's Charter Schools board vice chair resigns, asks for investigation into misconduct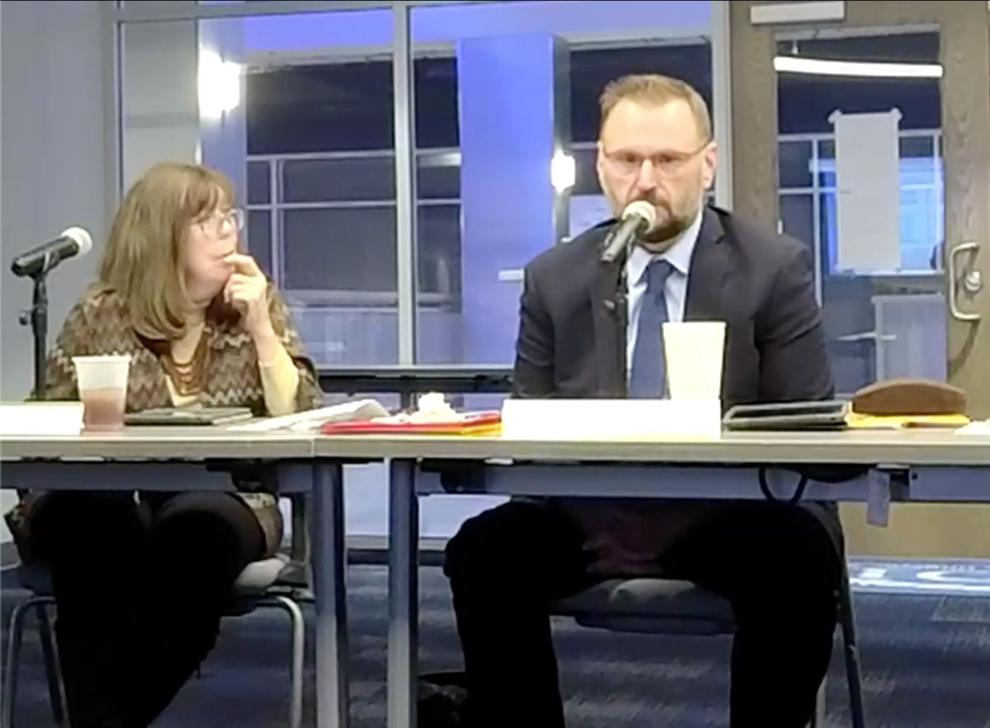 State Department of Ed, school sponsors investigating new Epic allegations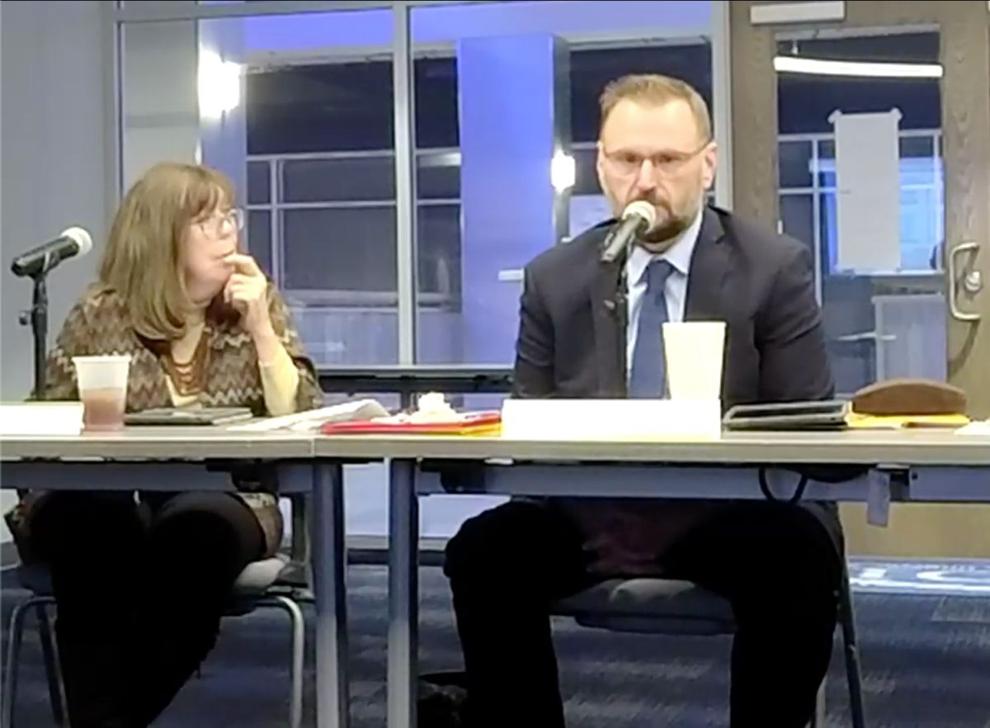 Epic to cut staff after losing 60% of new students driven there during pandemic, Oklahoma's largest online school says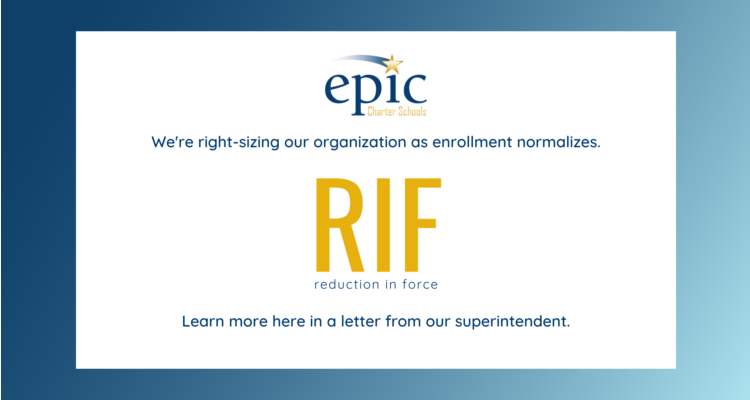 State auditor says Epic criminal investigation 'far from over,' predicts charges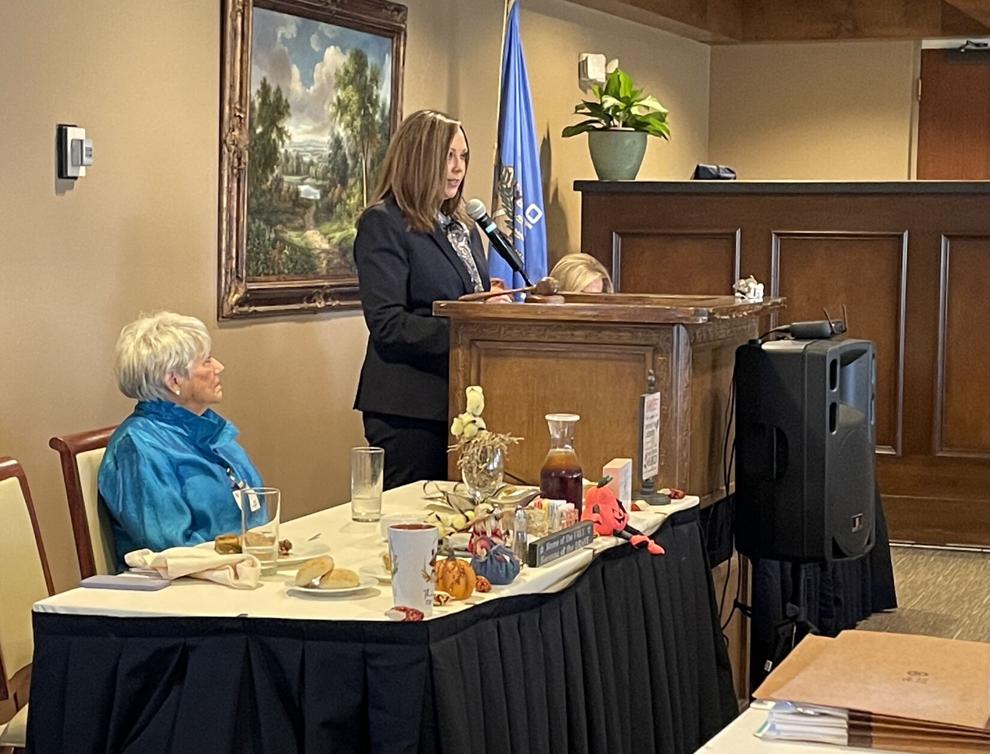 Epic founders 'gaslit a lot of people, and it's time to stop,' new chairman says of charter school financials
Epic Charter Schools audit prompts investigative audit at OK Department of Education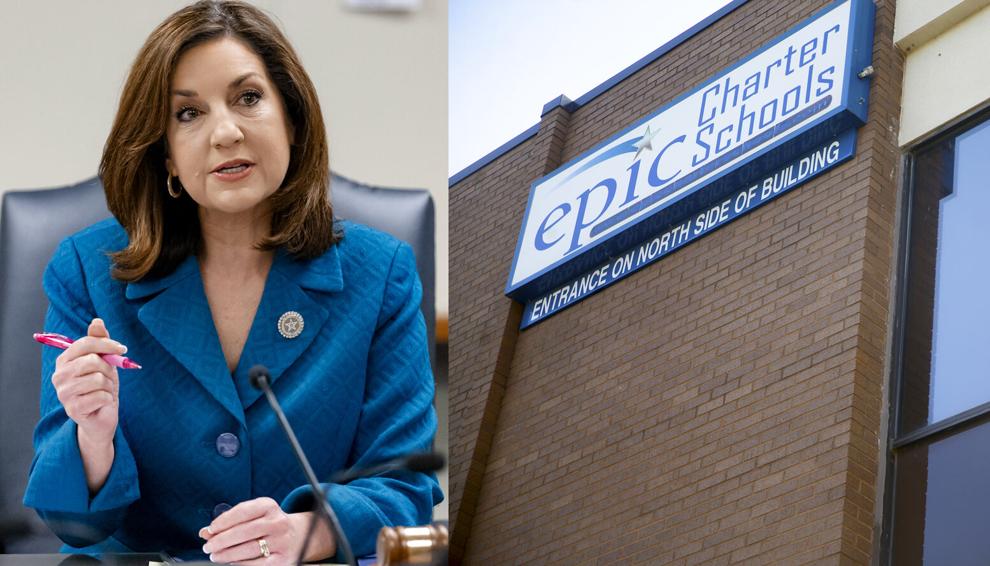 Oklahoma virtual school board members resign unexpectedly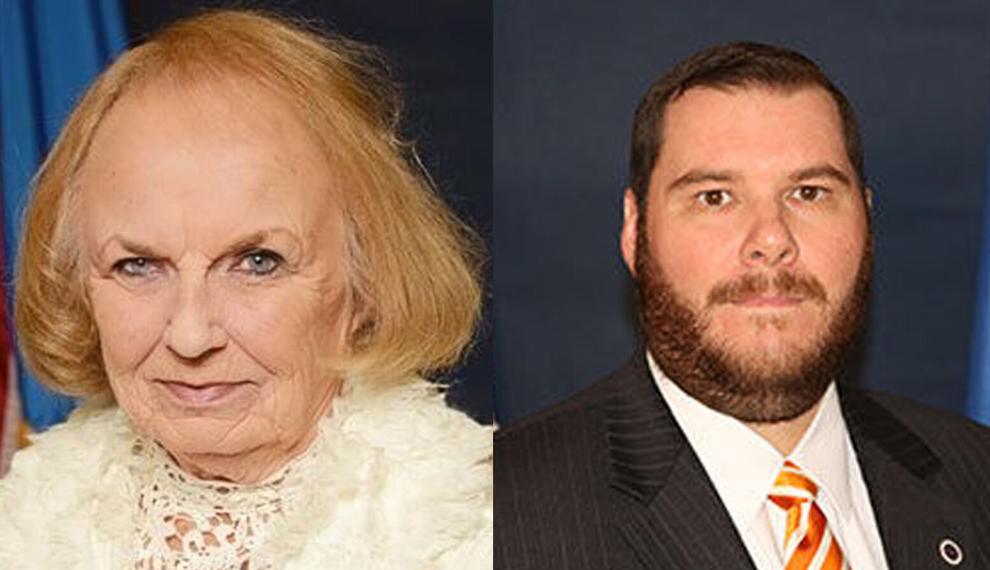 Epic gets three more months to tackle issue of sharing of employees between two separate schools with only one governing board
Epic settlement monitor says Learning Fund billing didn't match enrollment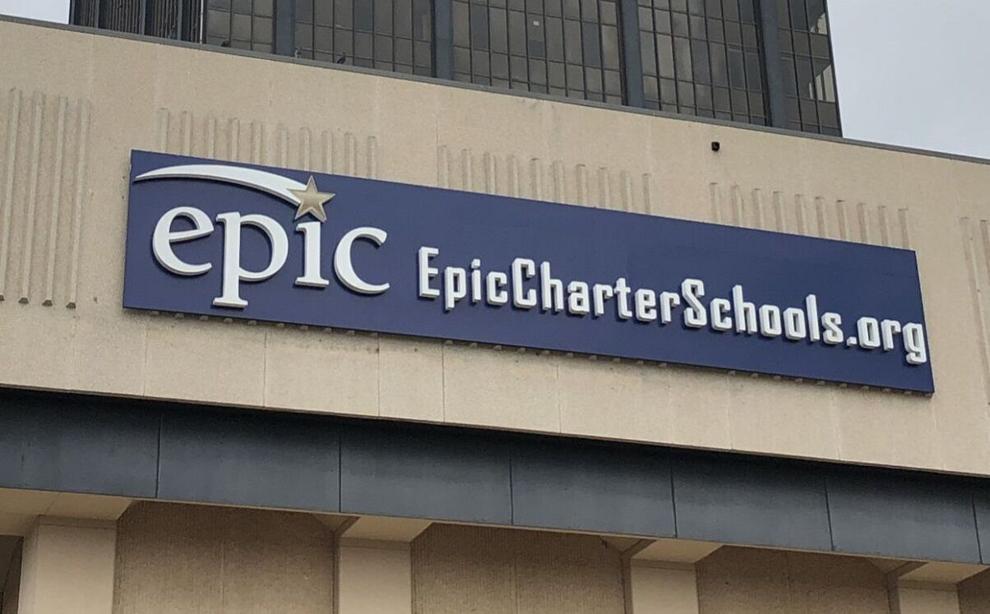 Epic's overhauled governing board inks licensing agreement
Epic Charter Schools approves $335.5 million budget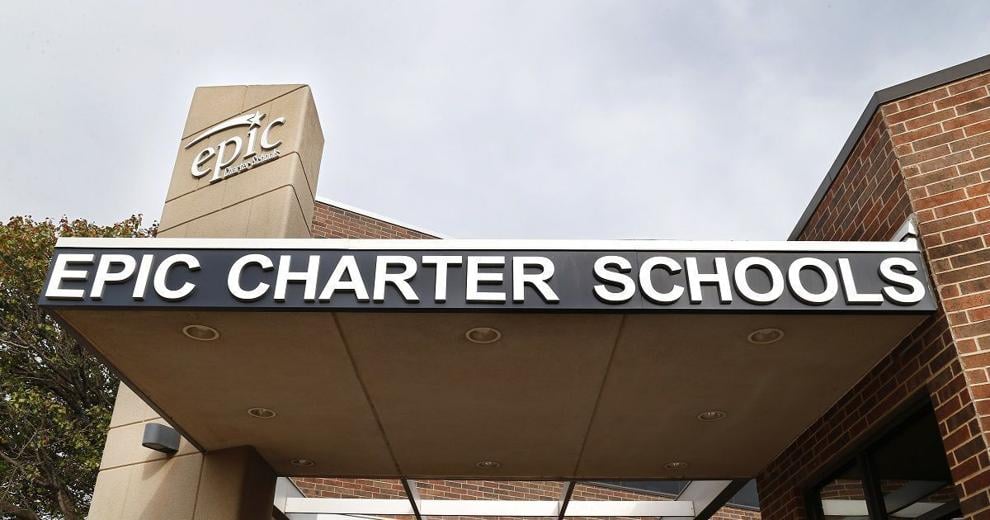 Epic now wants in on spending records State Auditor won in court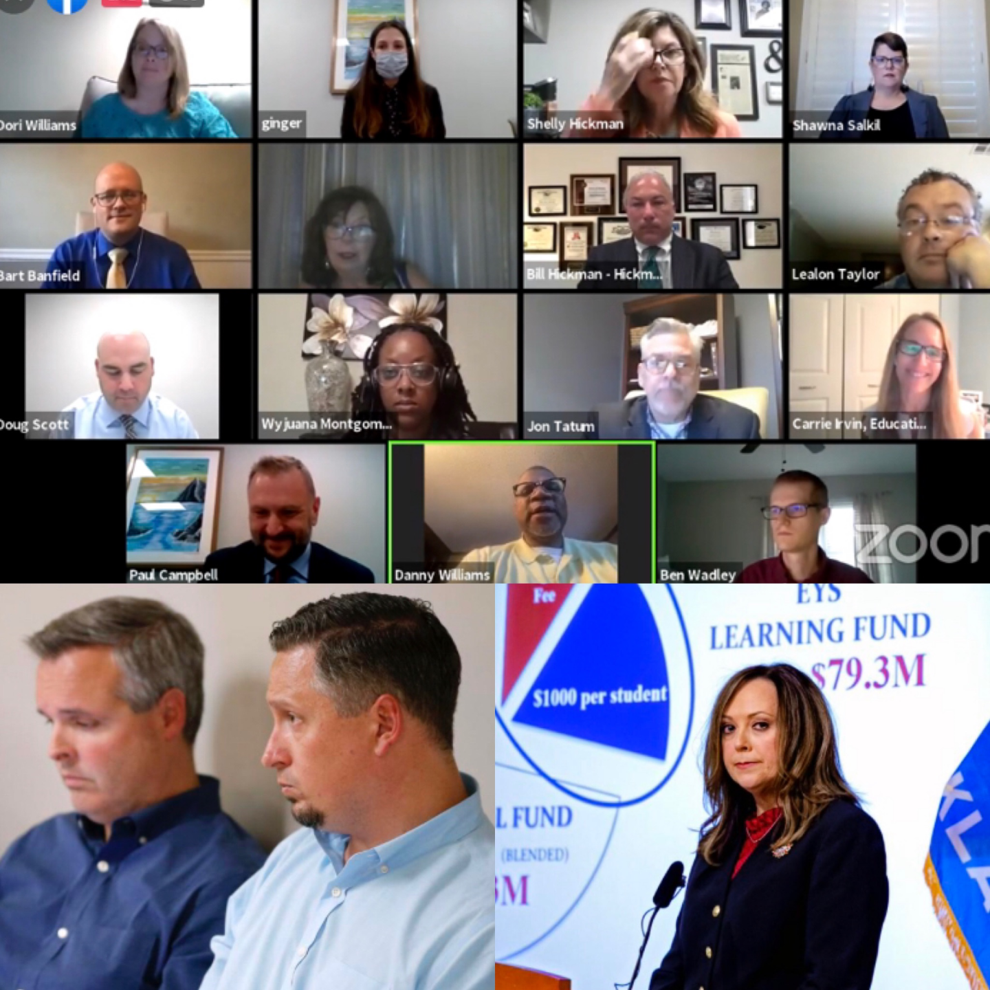 State auditor wins access to Epic's spending records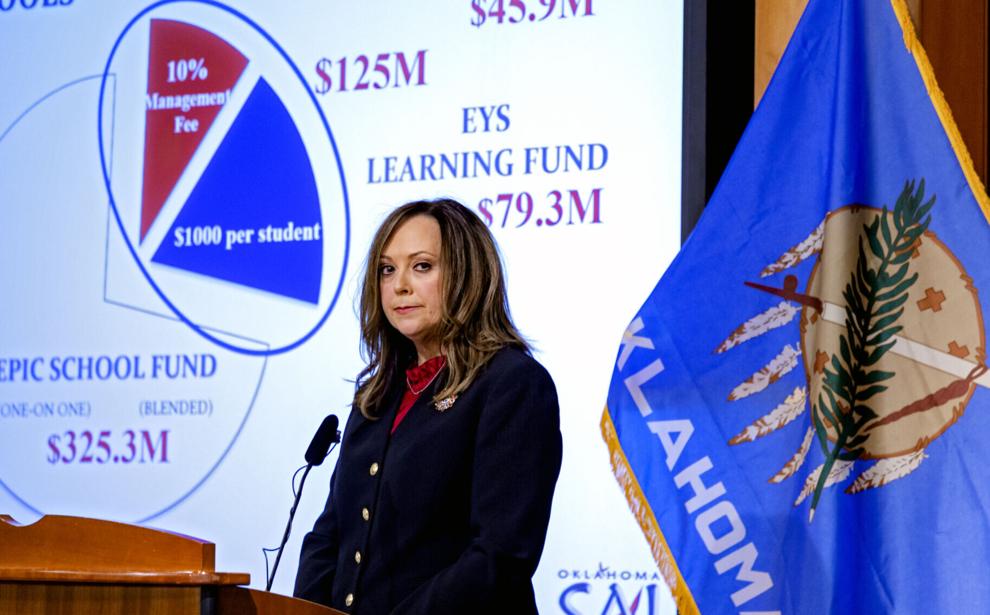 Epic governing board severs all ties with co-founders' for-profit firm and California school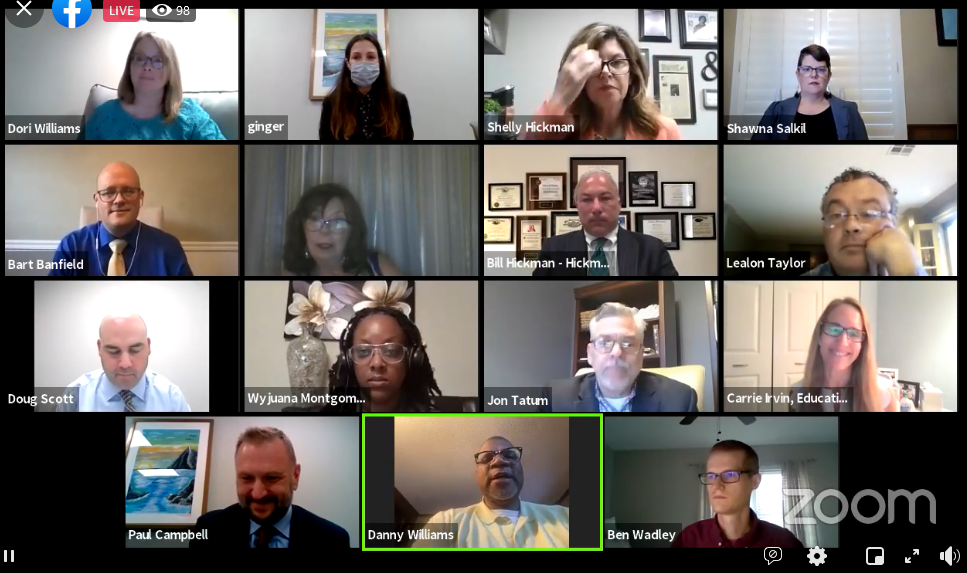 Charter school reforms related to Epic investigation sail through Oklahoma House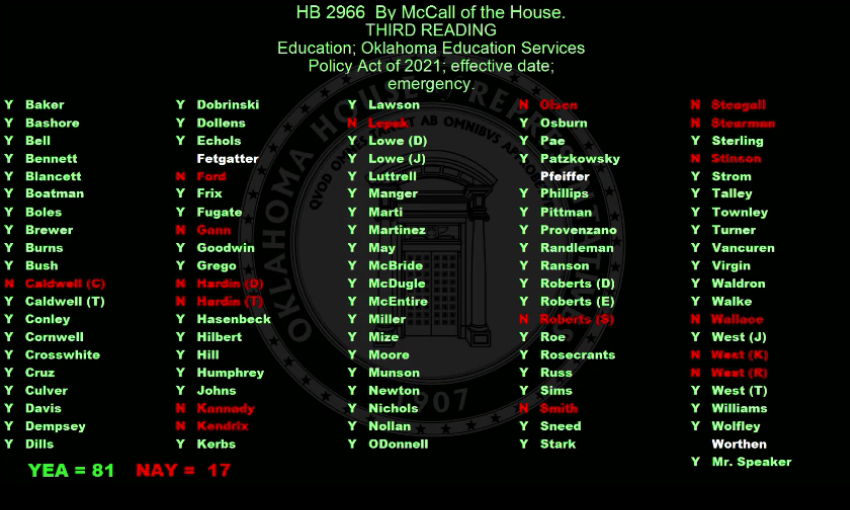 Oklahoma virtual charter school board could reinstate member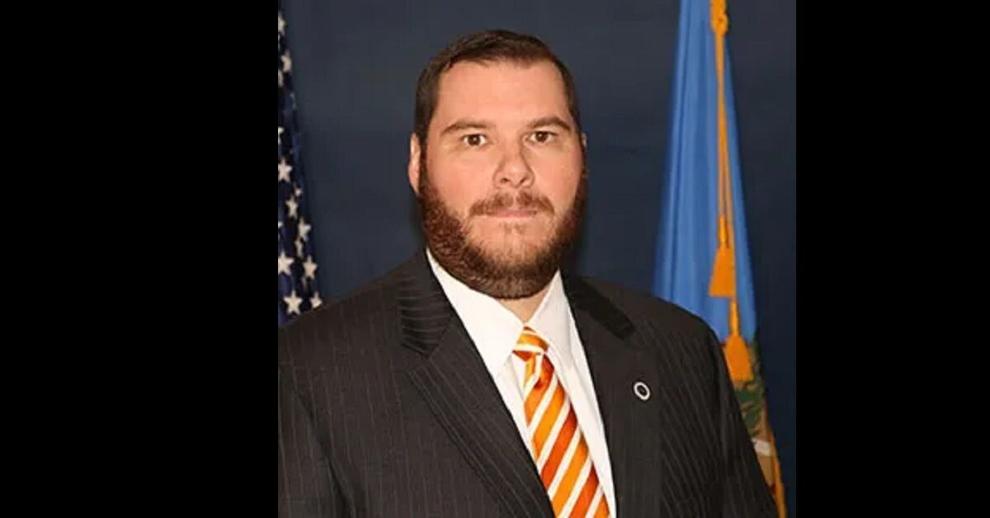 House leadership moving forward with multicounty grand jury recommendations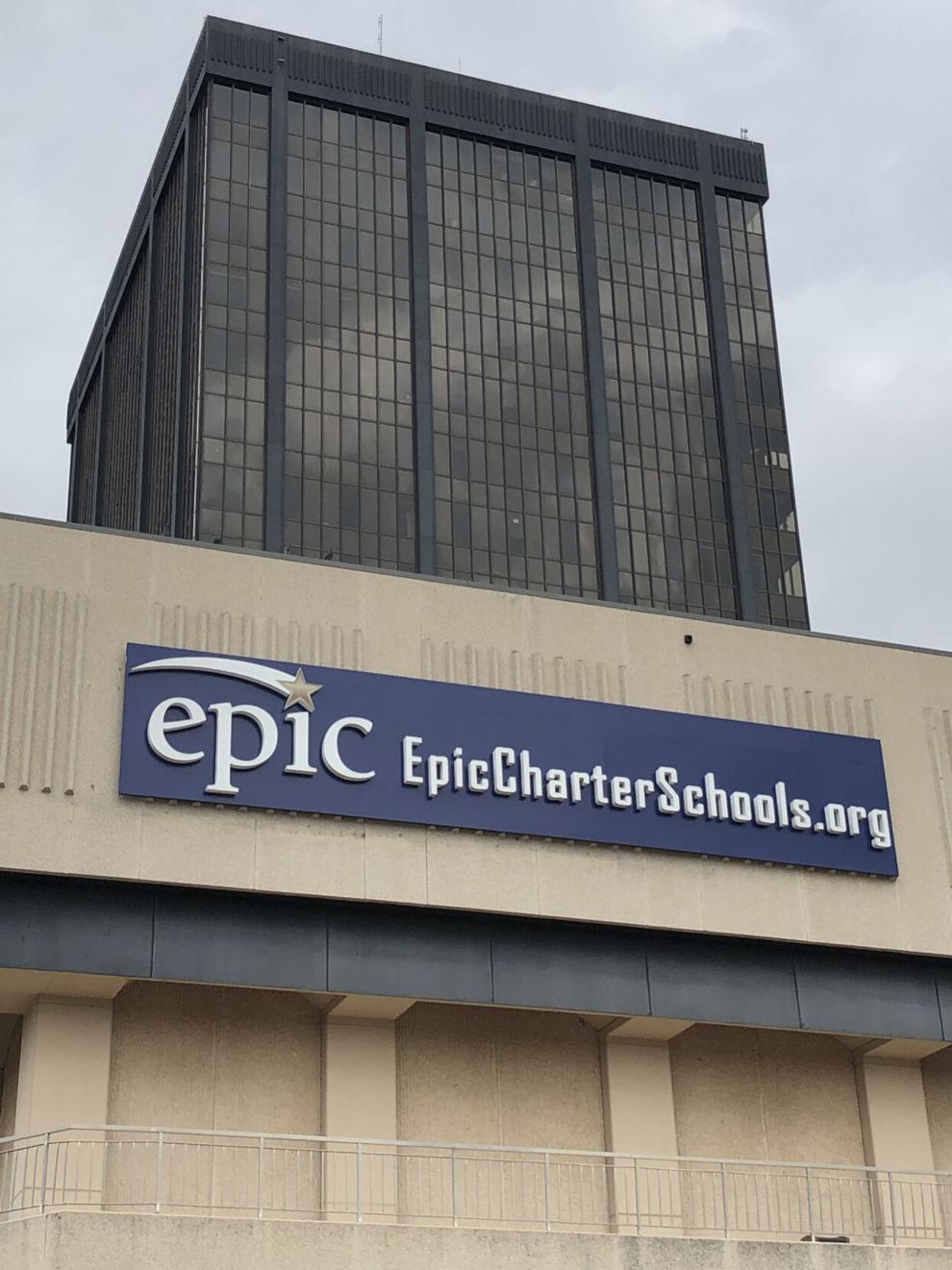 House leadership taking up multicounty grand jury recommendations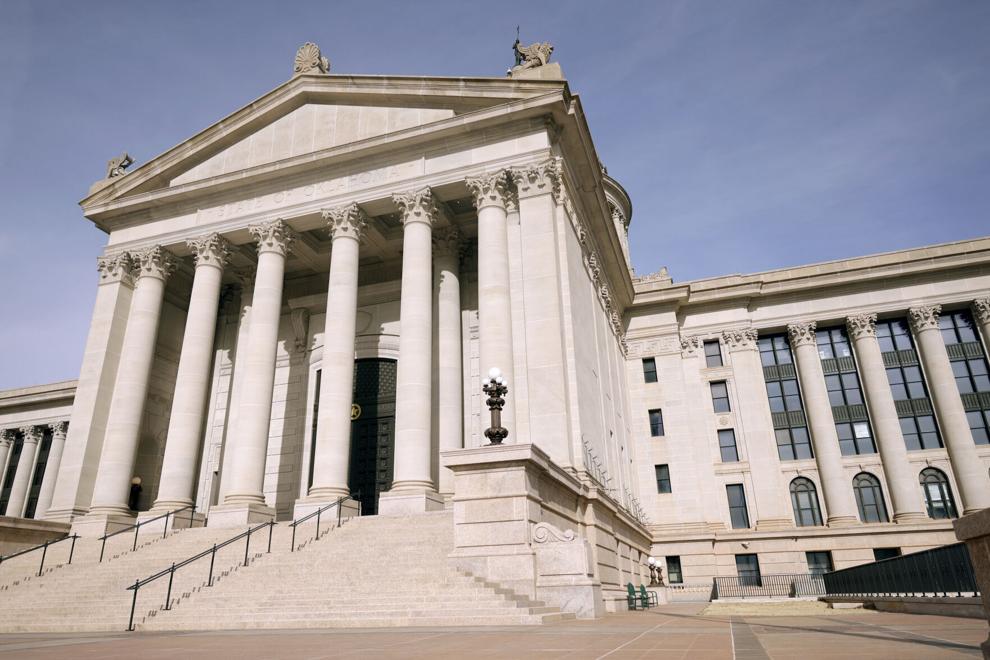 Multicounty grand jury blasts use of private accounts for taxpayer money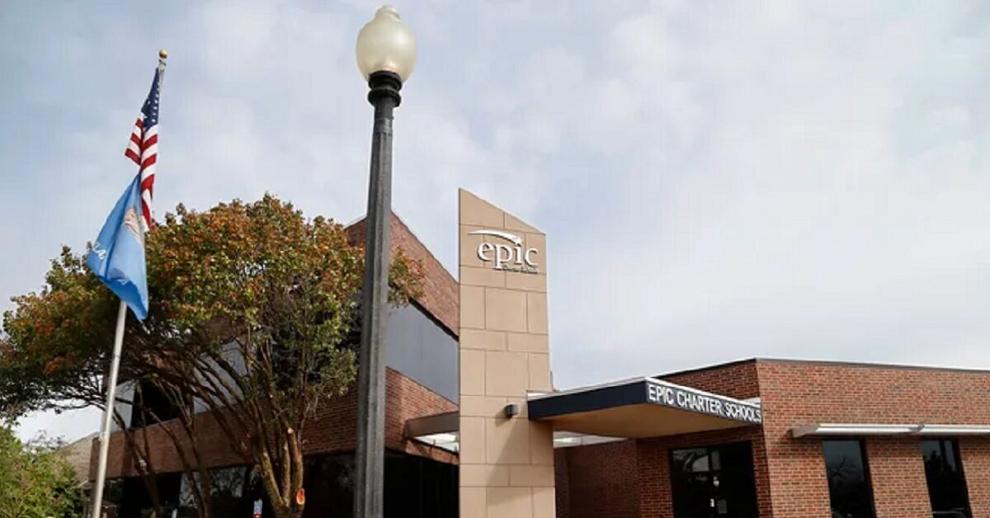 School Board ends Epic termination proceedings as part of deal
Epic Charter Schools board accepts final list of demands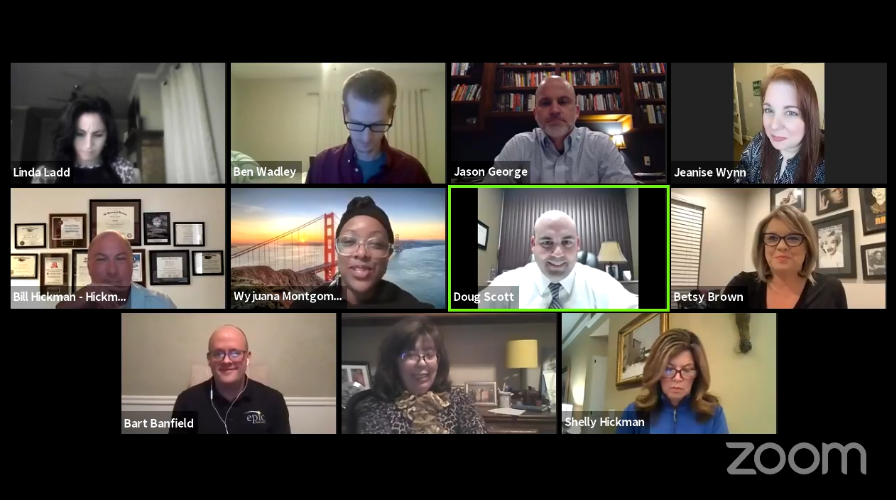 Board gives Epic's governing board final list of demands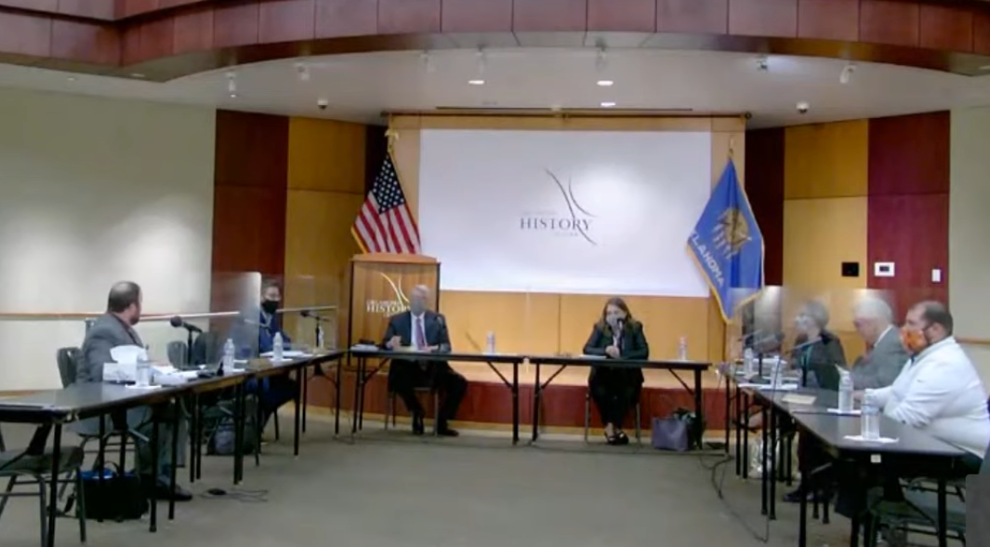 State virtual school board member sues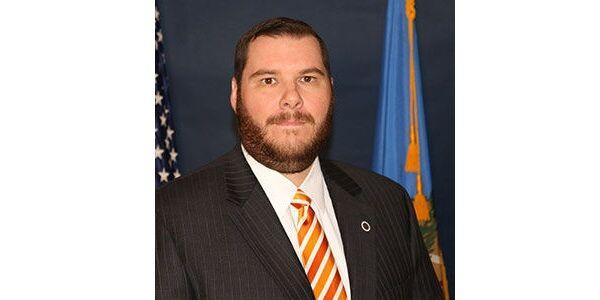 Epic Charter Schools slapped with new $10.5 million penalty
Epic Charter Schools board makes 11th-hour attempt to settle termination proceedings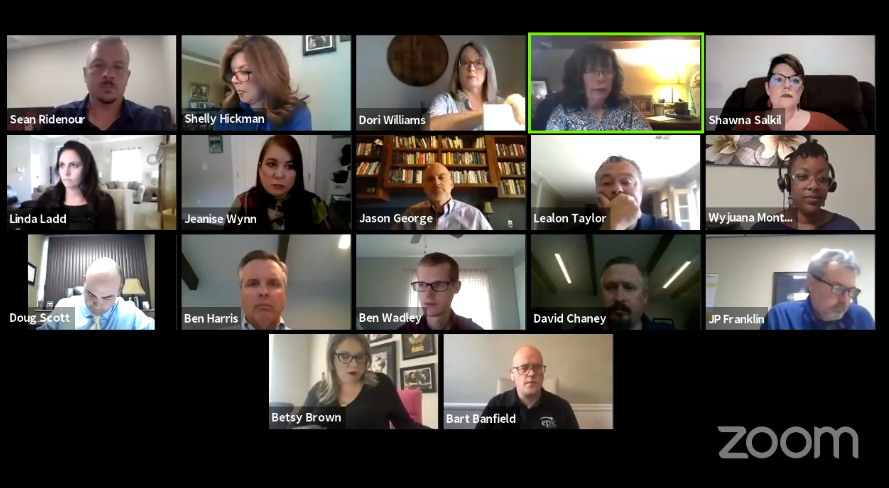 Epic board votes to change secret Learning Fund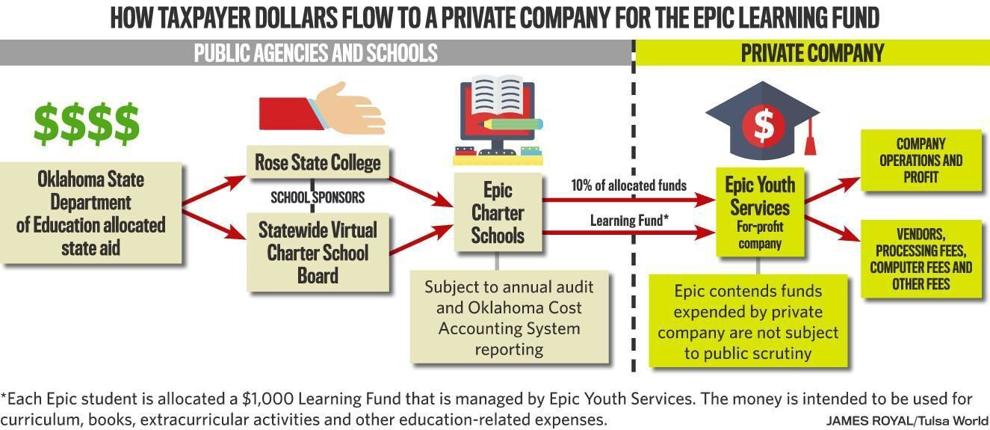 Legislation to negate board decision would send medical marijuana money to some charter schools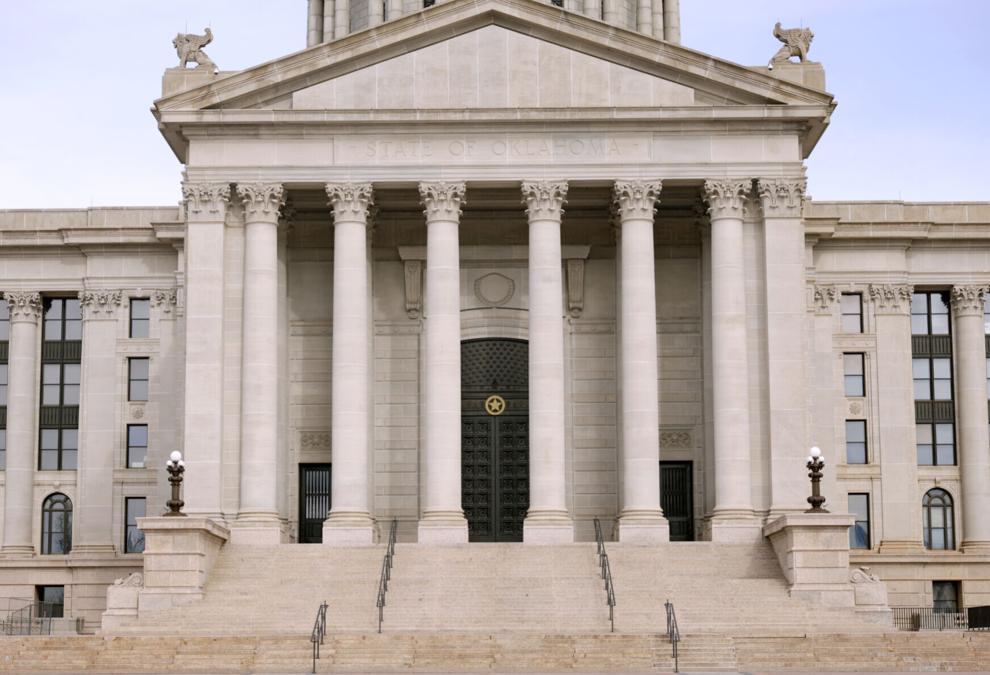 Statewide virtual school board sets termination proceedings
House to get legislation addressing issues raised by charter schools decision
TPS demands state board rescind vote on state funding lawsuit
Majority of state ed board votes to settle years-old charter schools lawsuit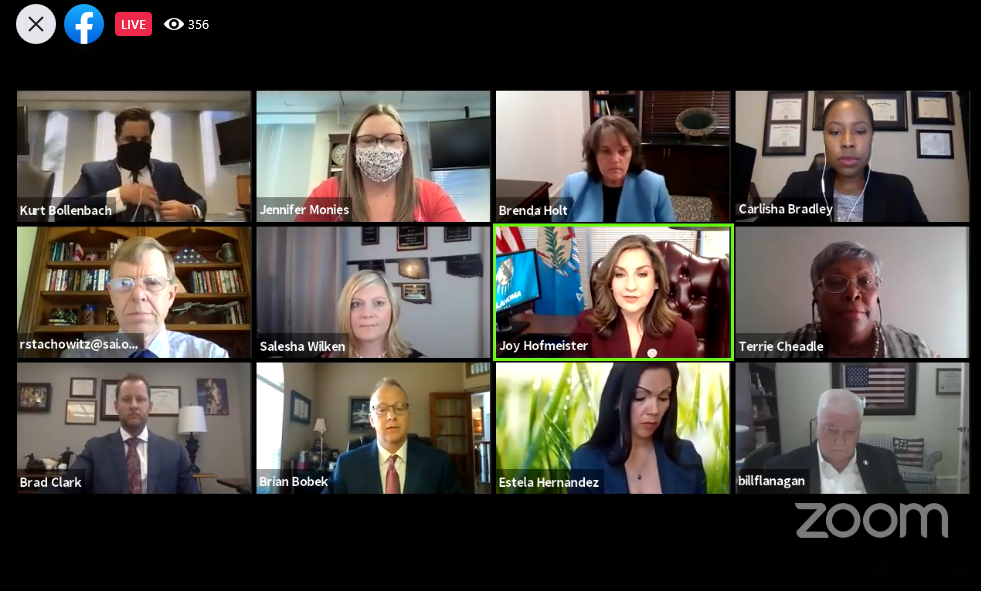 State board's deadline for $11.2 million repayment by Epic passes with no payment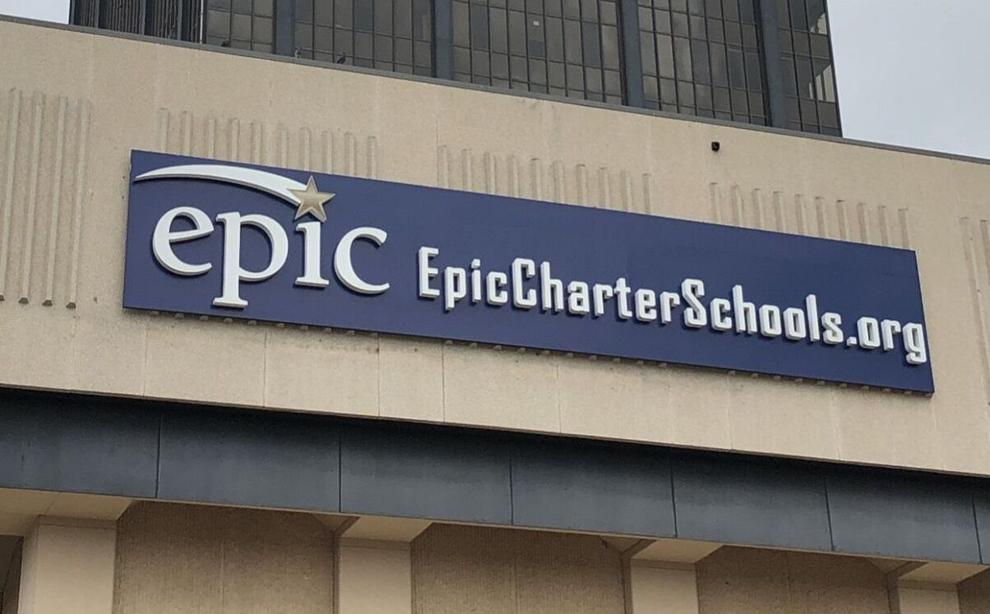 State Senate, House hear no bills related to Epic Charter Schools audit findings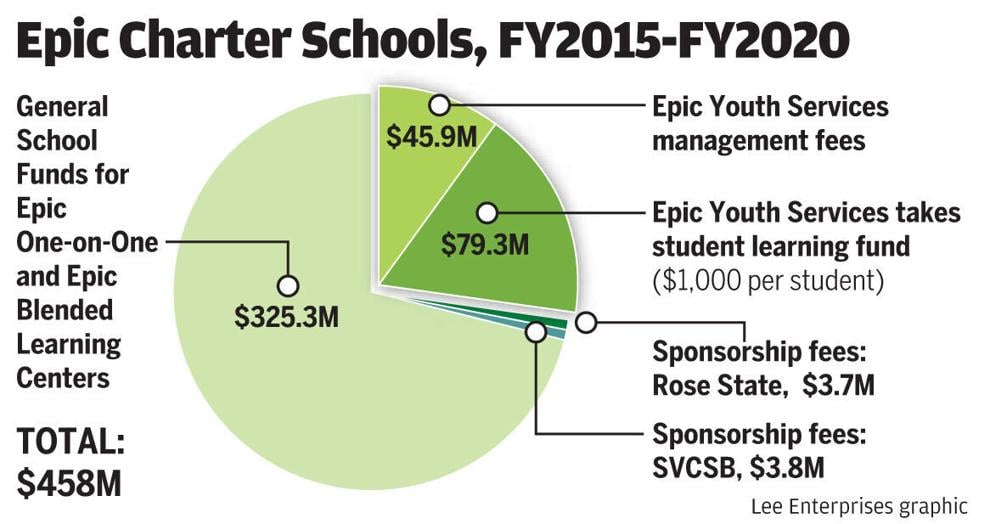 Epic co-founder's audit recommendations make it into legislation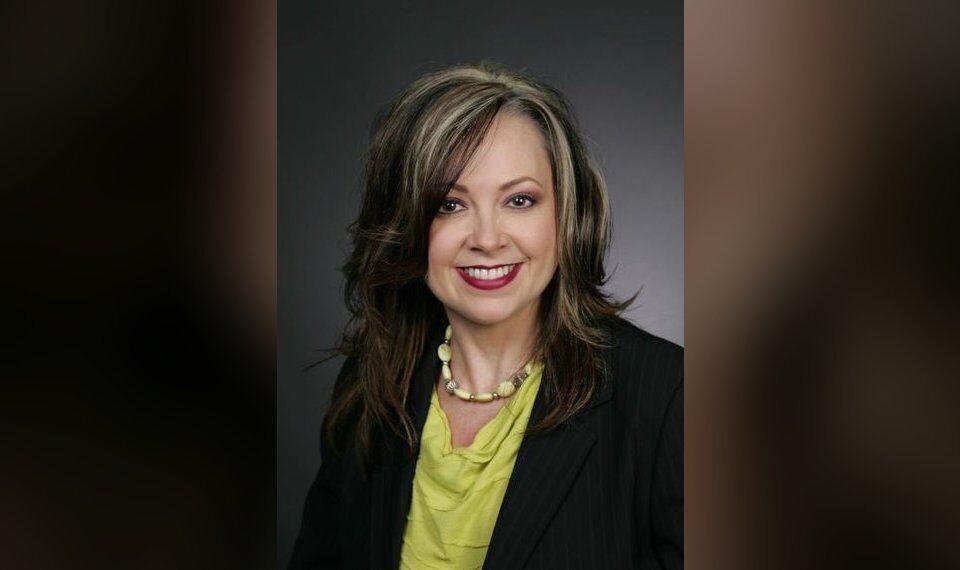 Termination proceedings against Epic Charter Schools delayed once more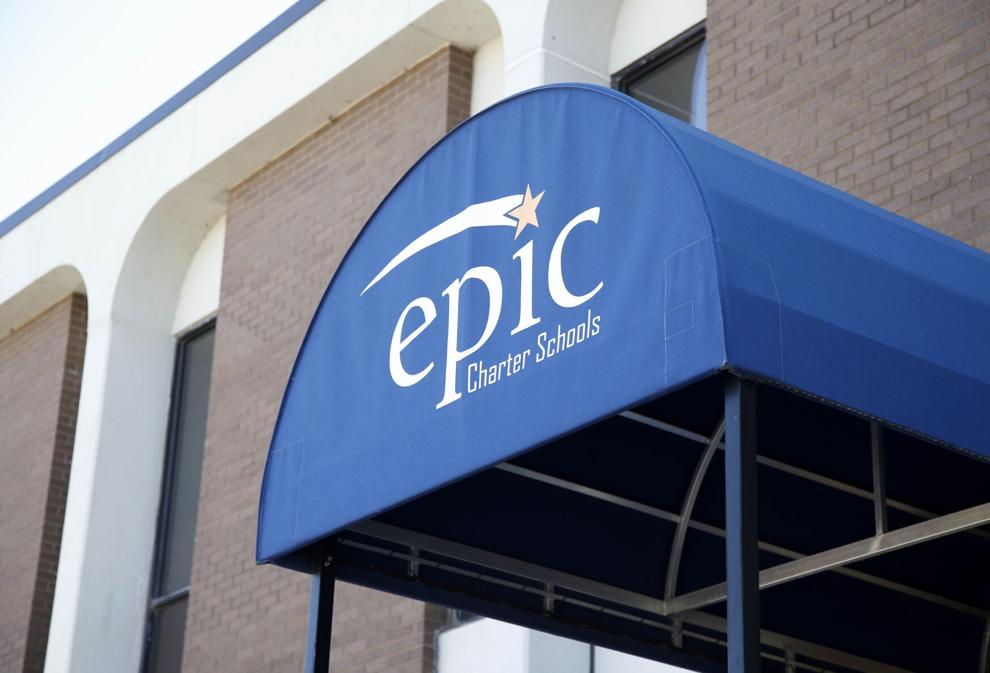 $11.2 million repayment from Epic Charter Schools to state is delayed; public records lawsuit stalls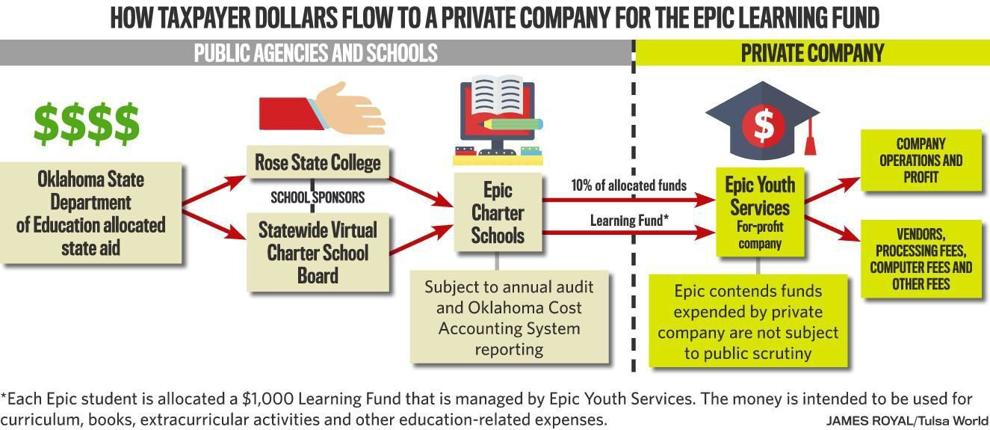 Epic Charter Schools adding human, financial resources to address deficiencies ID'd by state auditor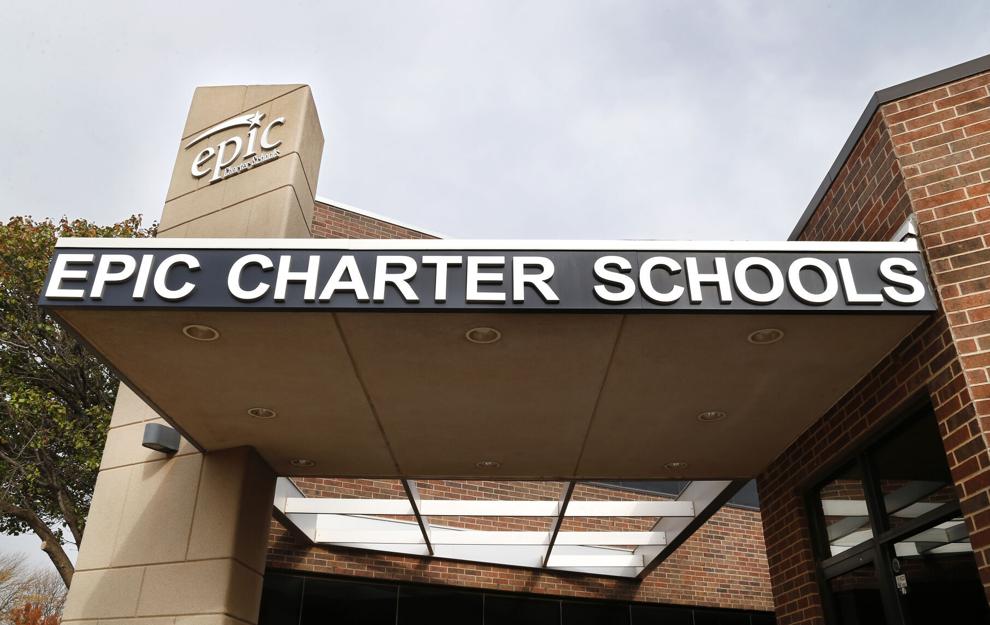 School funding adjusted: Tulsa County districts down $31 million; Epic gains $156 million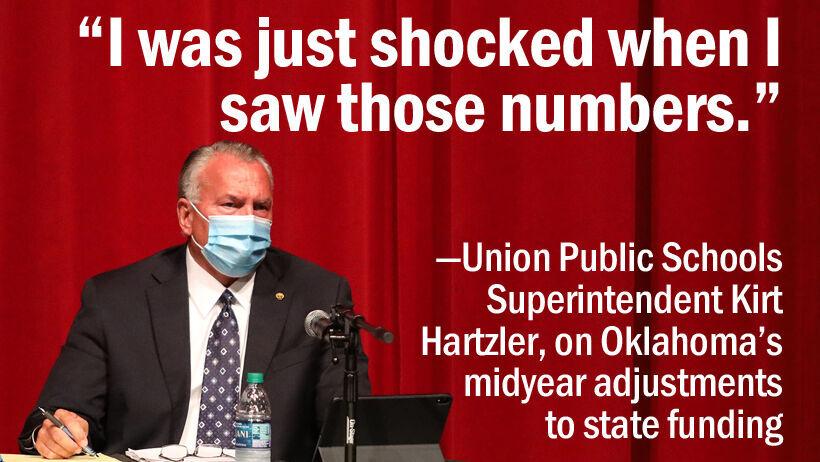 School finance chiefs call on state leaders to intervene before hike in funding to Epic Charter Schools
Two board members barred from all Epic Charter Schools matters over conflict-of-interest concerns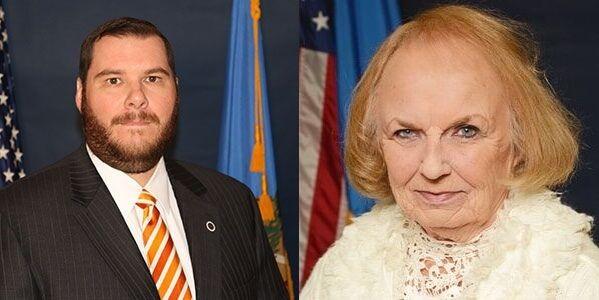 Epic Charter Schools' board amends contract with for-profit management company, directs accounting practice changes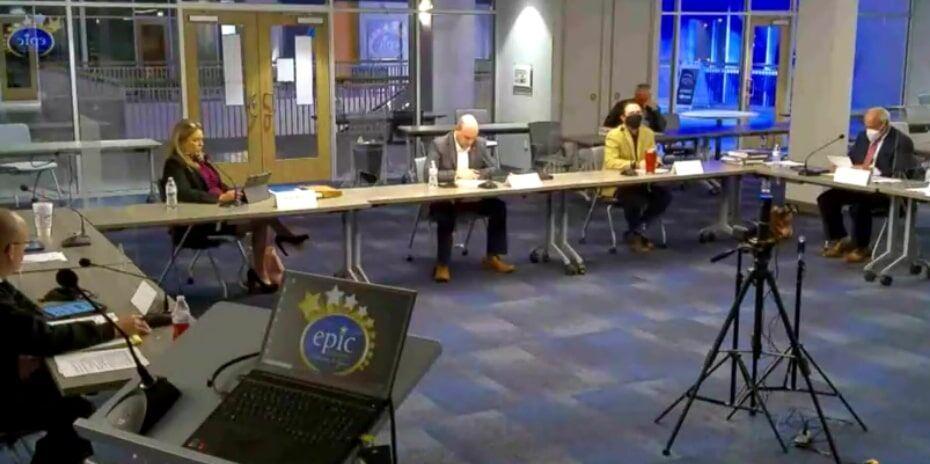 Governor removes board president leading inquiries into Epic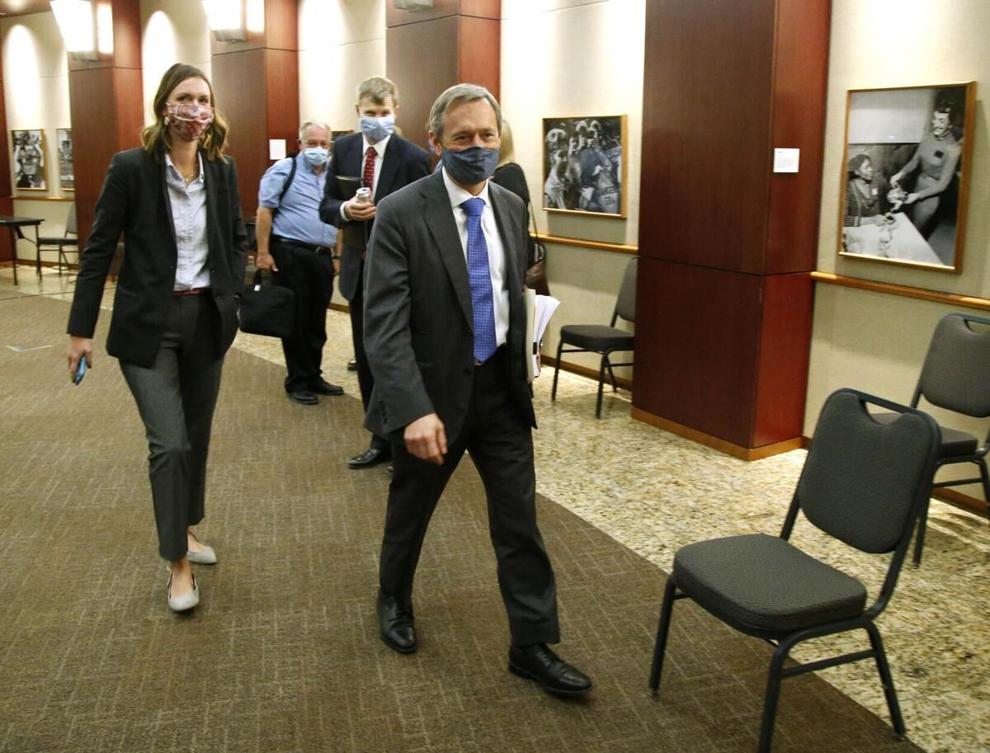 Epic Charter Schools gets a pass on accreditation downgrade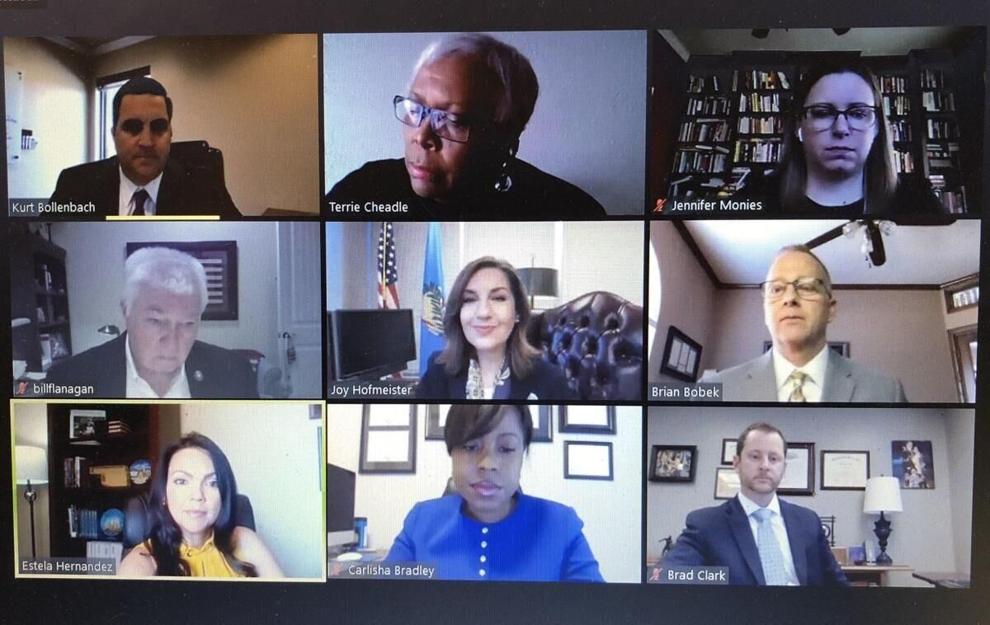 Lawmakers call for audit of State Department of Education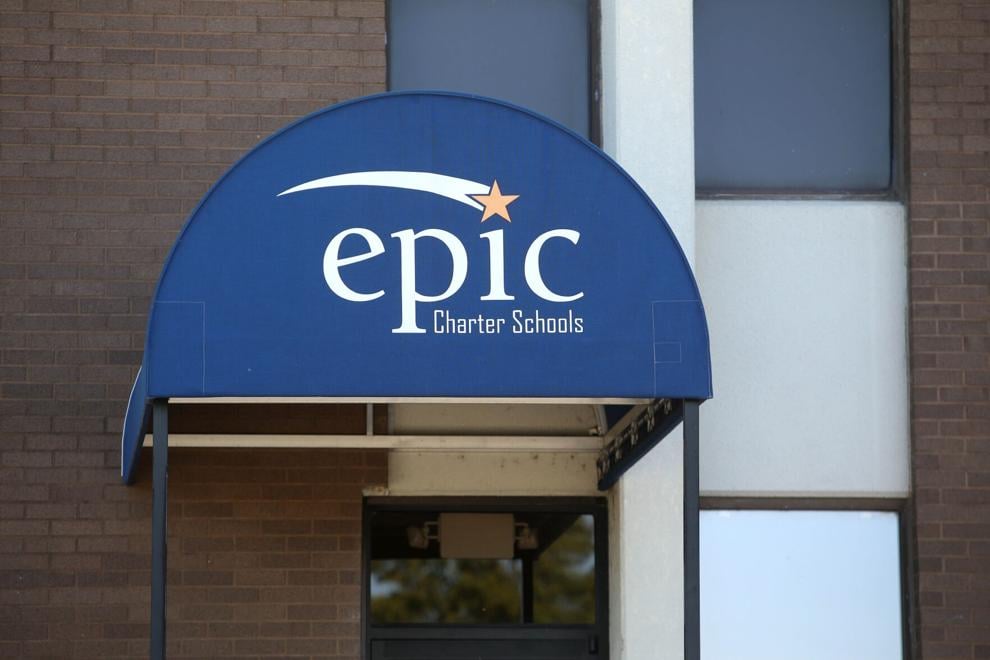 Tulsa lawmaker vows systemic overhaul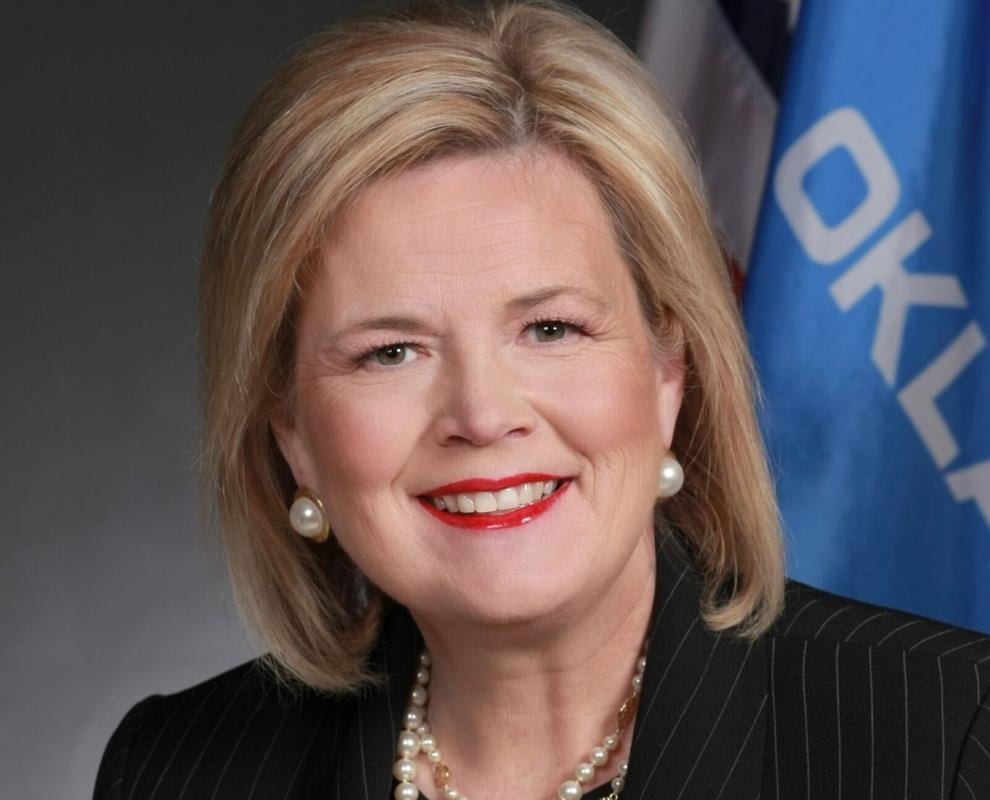 Epic Charter Schools governing boards respond to recent actions by two state education boards
Epic Charter Schools board member resigns amid state audit fallout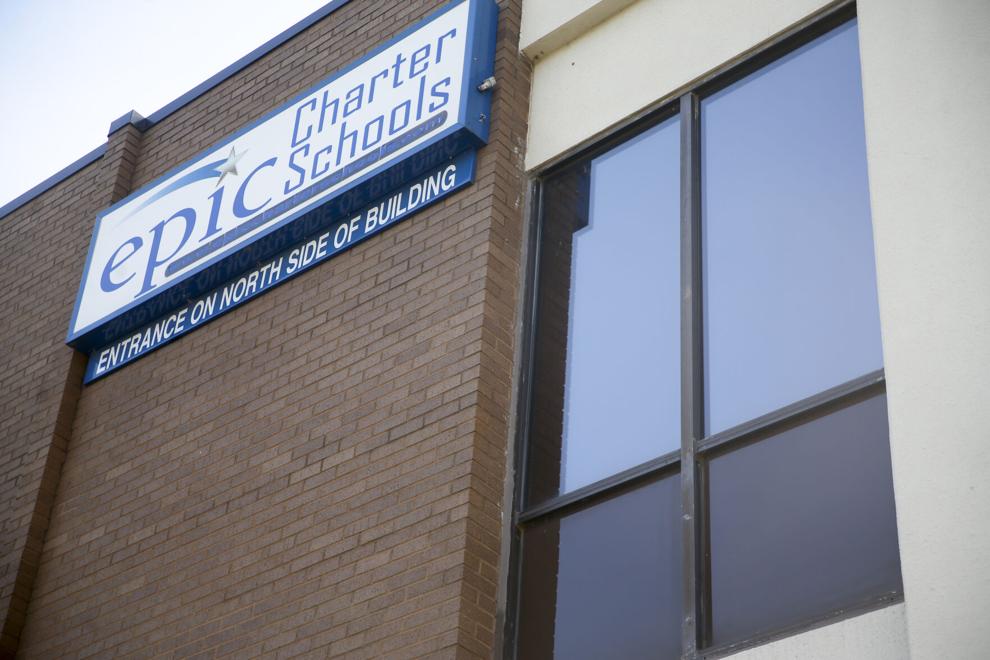 Education policy leaders from state Senate, House reflect on Epic Charter Schools audit findings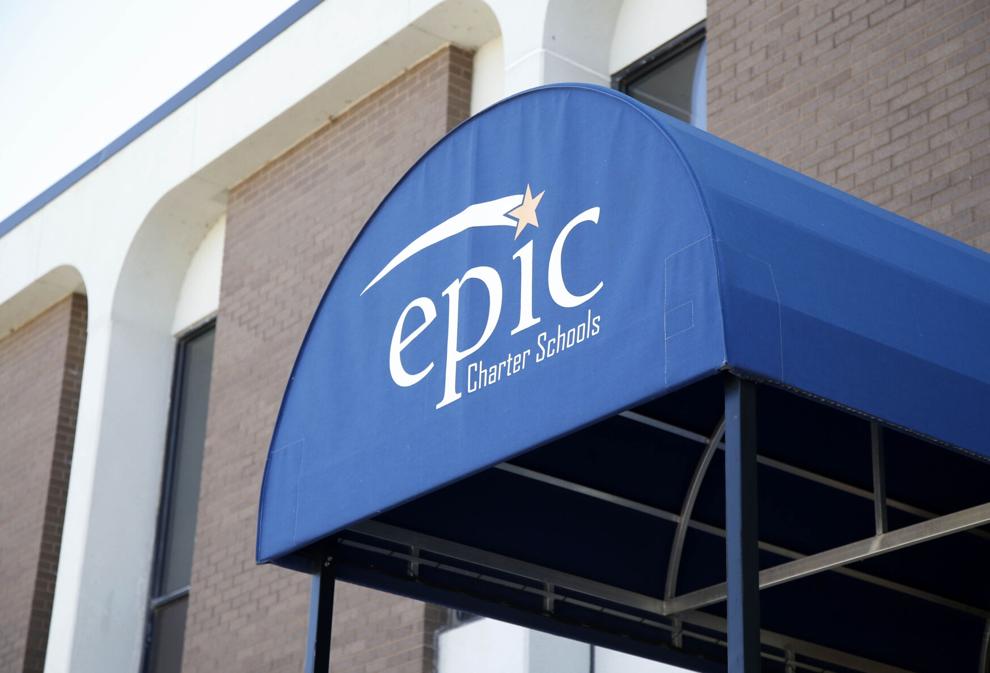 Statewide Virtual Charter School Board member is relative of Epic co-founder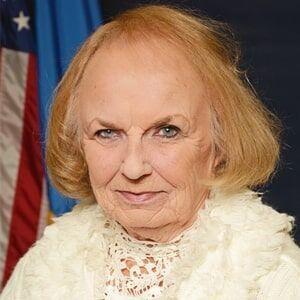 Statewide Virtual Charter School Board votes to begin contract termination process against Epic Charter Schools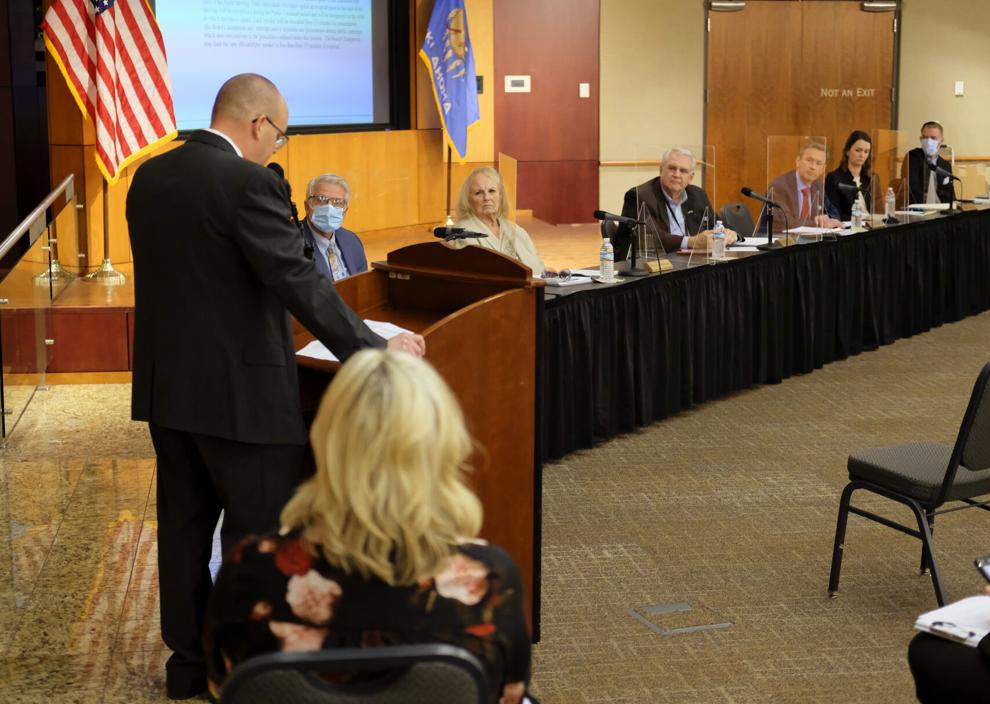 State education board demands $11.2 million back from Epic Charter Schools over state audit findings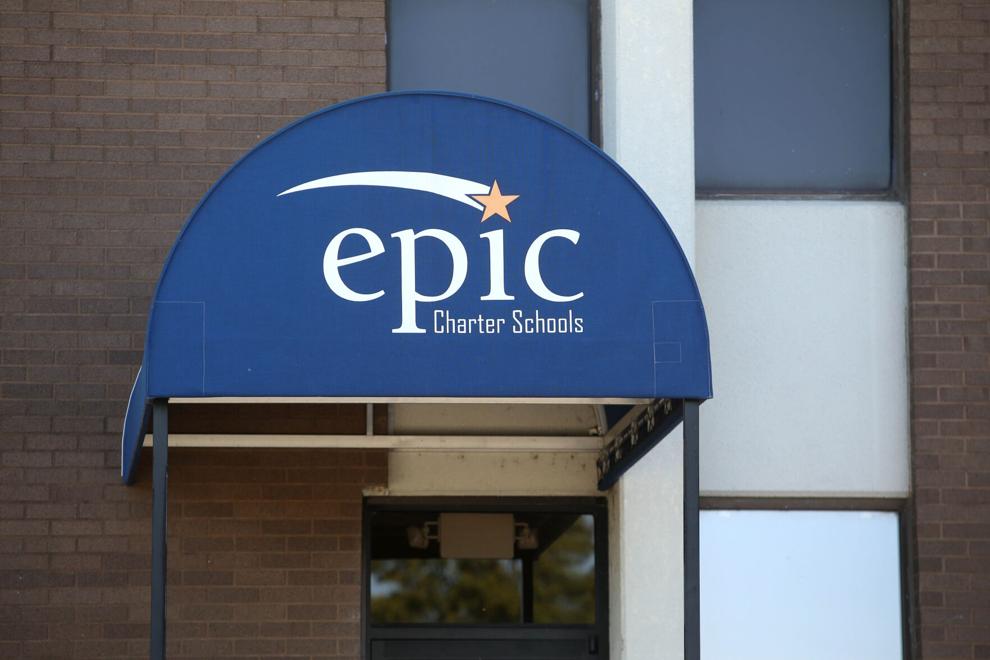 Lawmakers announce joint hearing on Epic Charter Schools audit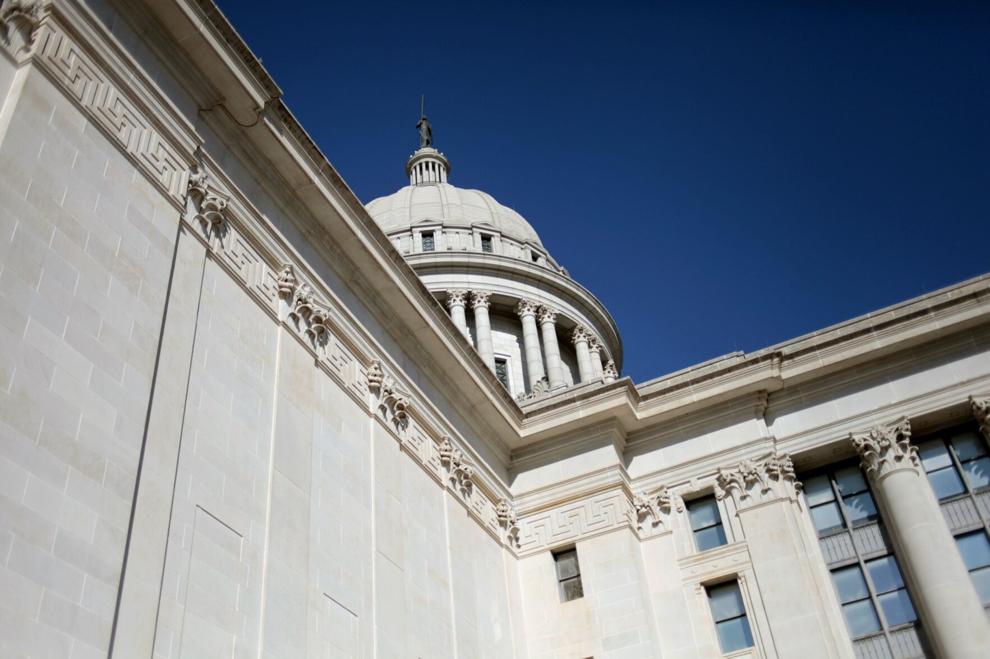 Oklahoma AG's Office takes reins in Epic Charter Schools investigation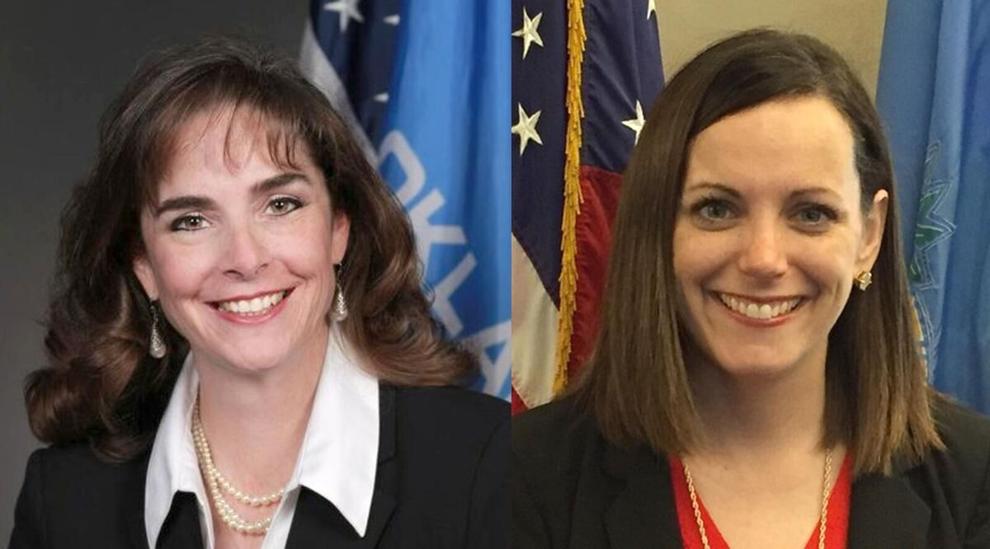 State education board calls special meeting on Epic Charter Schools audit
Superintendent Hofmeister responds to accountability failures cited in state audit of Epic Charter Schools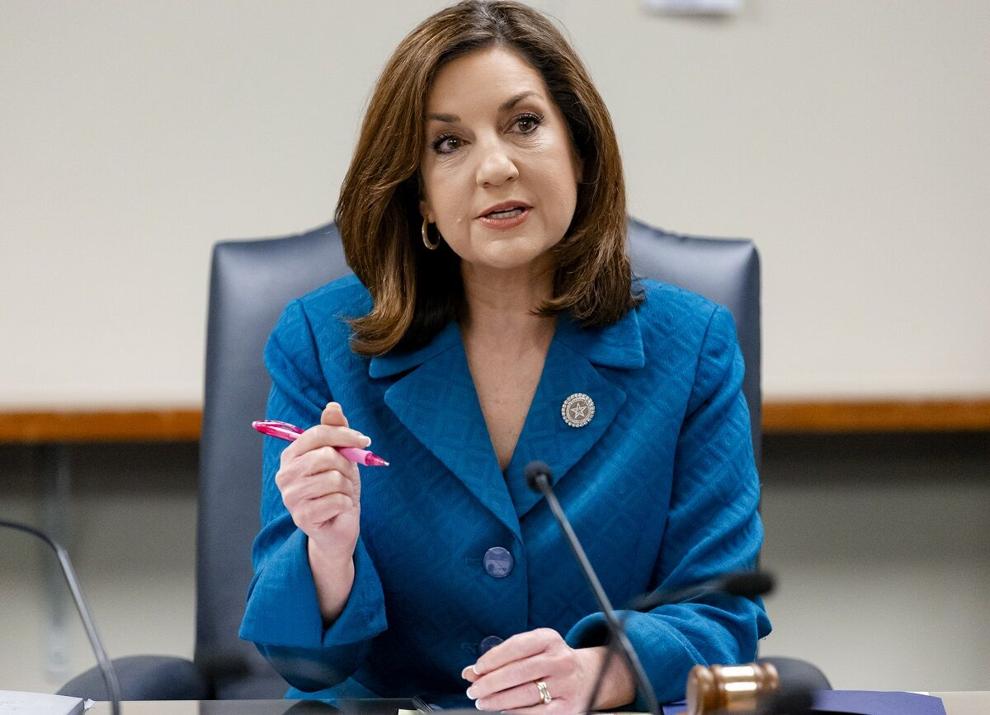 'Epic owes Oklahoma $8.9 million': Improper transfers, chronic misreporting found by state auditor's investigation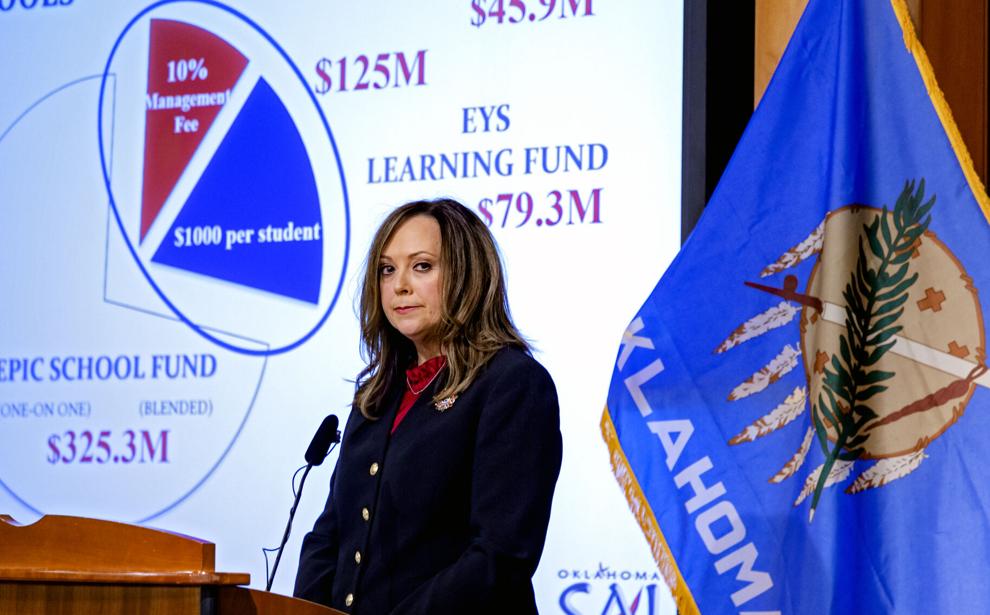 Officials call Epic audit findings 'concerning,' 'deeply disturbing,' 'troubling'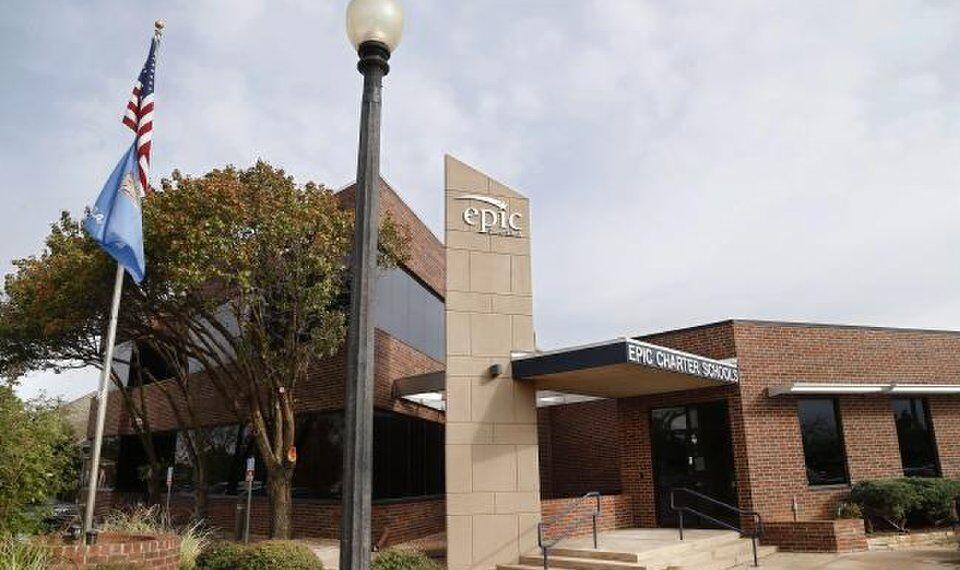 Key findings and conclusions from the Oct. 1, 2020, report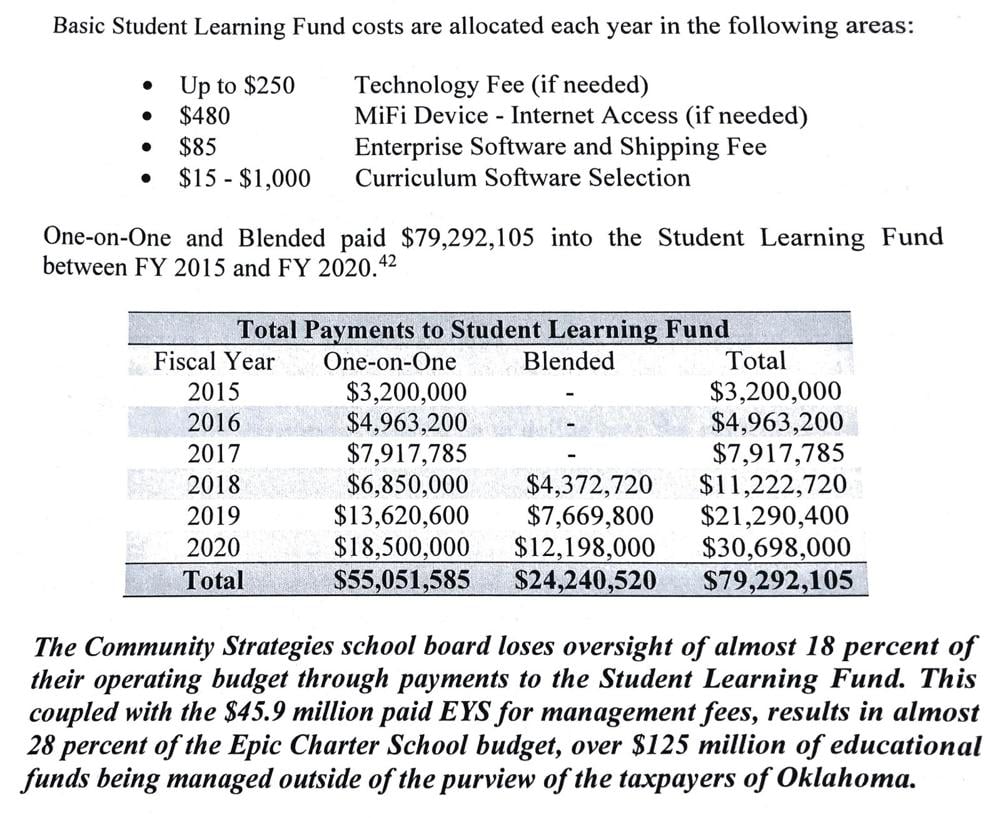 Key findings and conclusions from the Oct. 1, 2020, report
Key findings and conclusions from the Oct. 1, 2020, report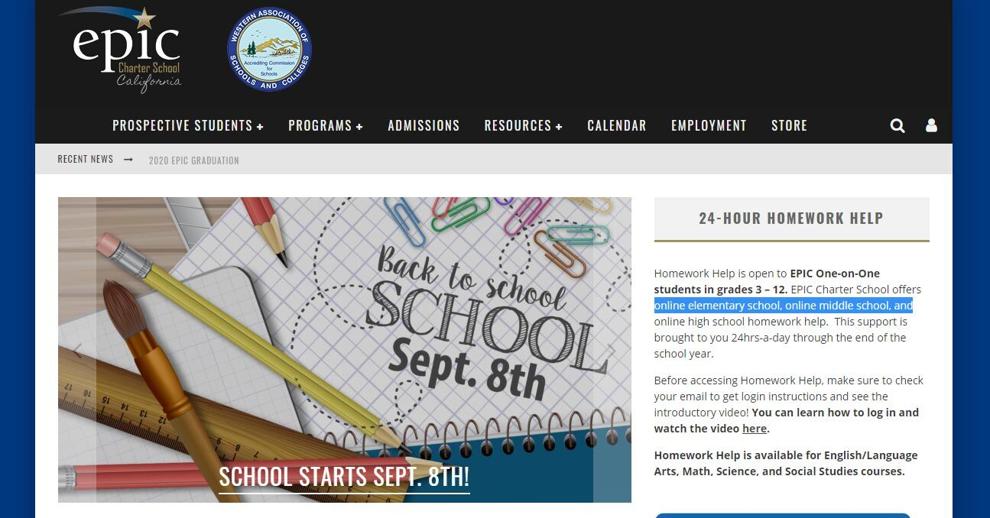 Key findings and conclusions from the Oct. 1, 2020, report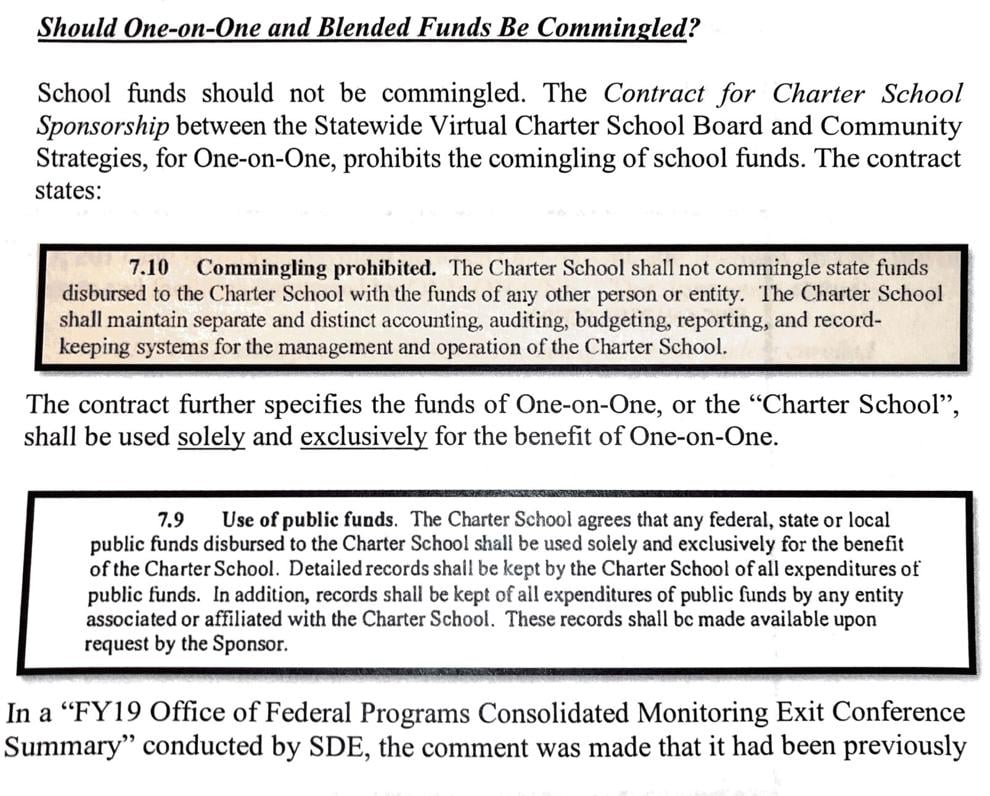 Key findings and conclusions from the Oct. 1, 2020, report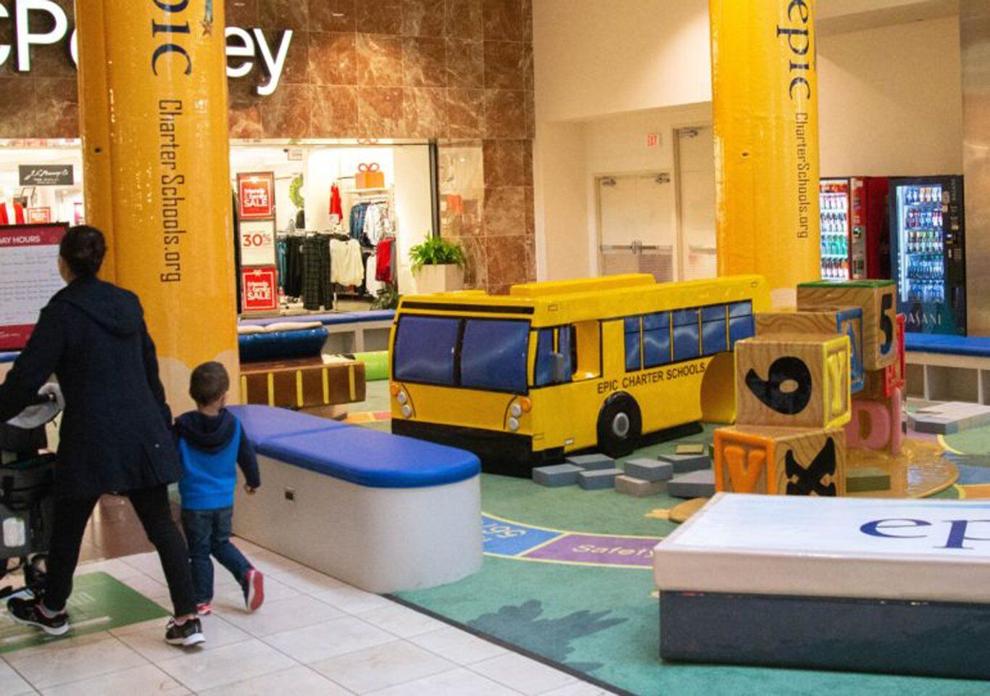 Epic Charter Schools targets state senator again in pre-election email to parents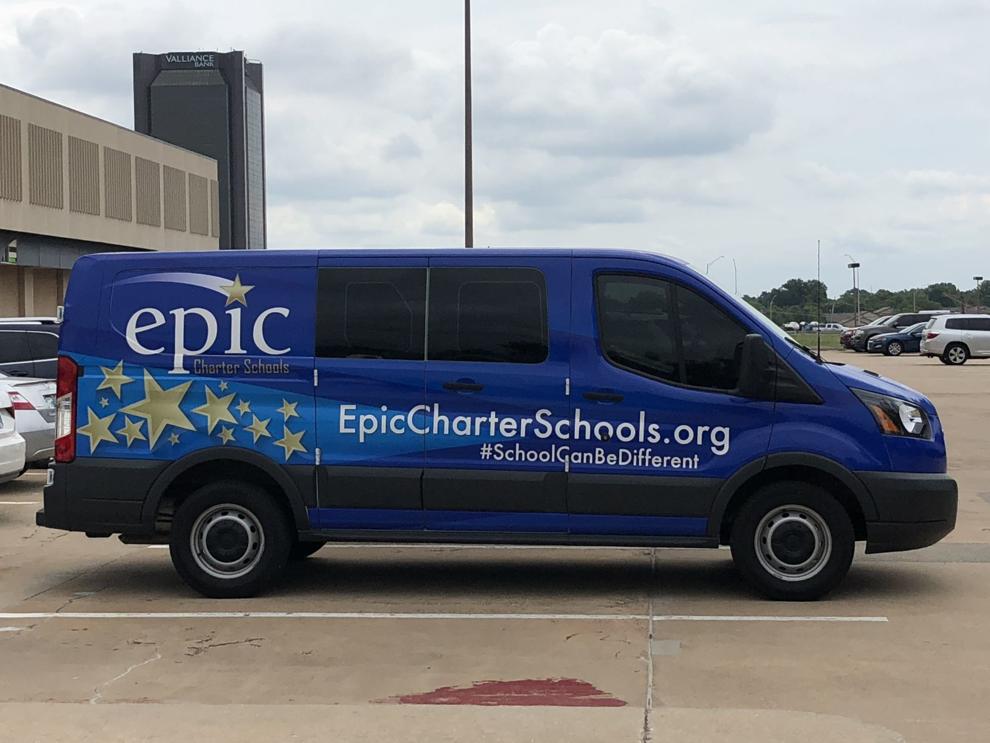 Epic Charter Schools founders and backers keep up campaign influence spending amid state investigations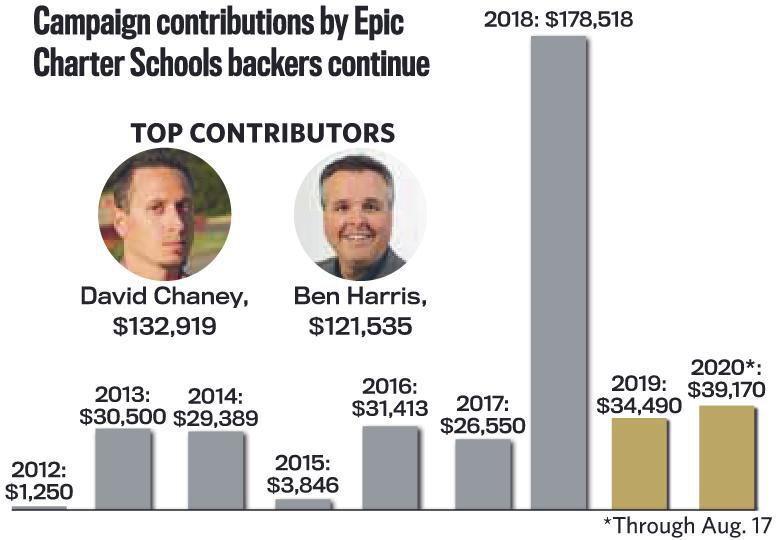 Then-State senator sued by Epic Charter Schools awarded legal fees plus $500,000 in sanctions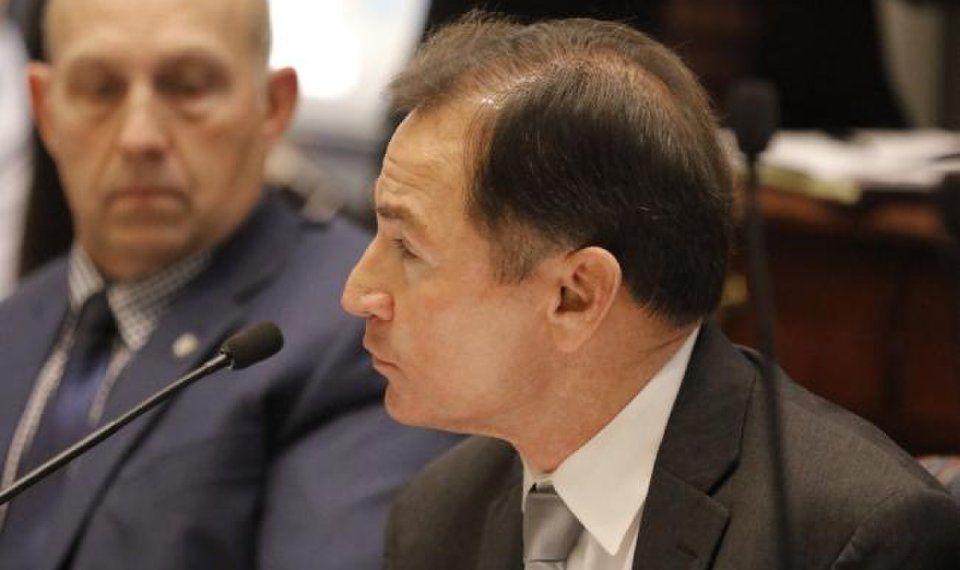 Enrollment already up 77% across Oklahoma's six virtual charter schools amid COVID-19 pandemic

Epic co-founder claims innocence in new video address amid back-to-school student recruiting drive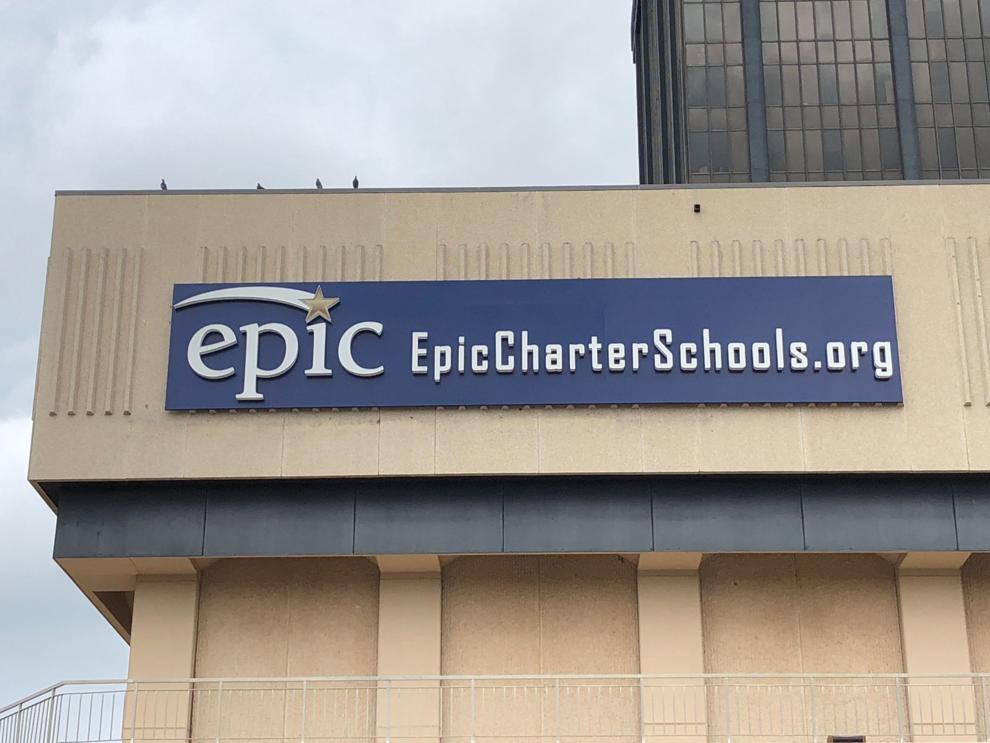 Epic becomes Oklahoma's largest school district as pandemic pushes virtual enrollment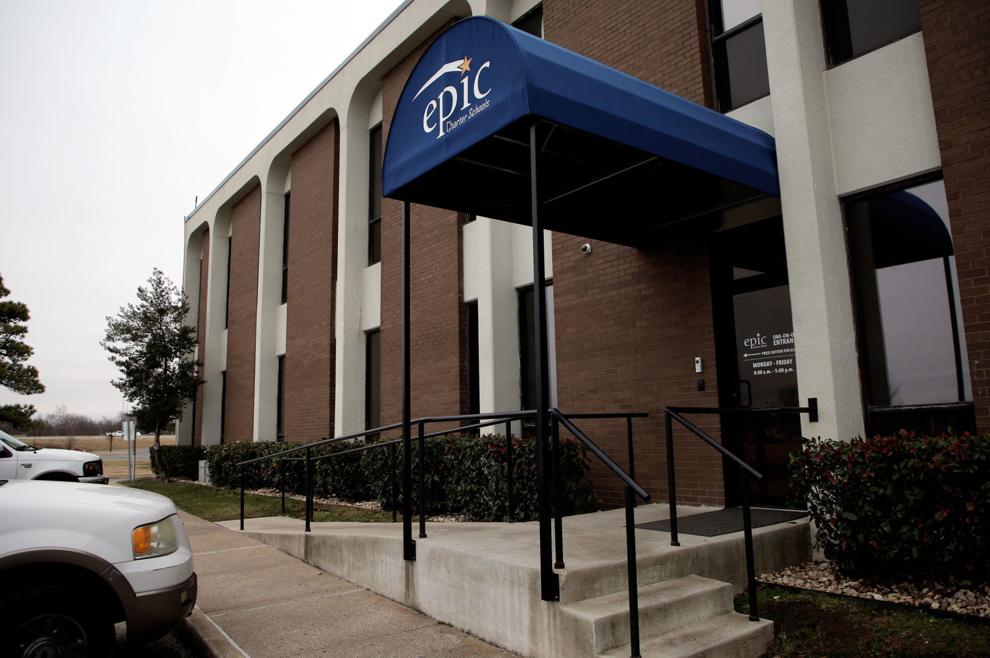 Oklahoma Statewide Virtual Charter School Board wants to weigh in on court case involving Epic
State Chamber says no conflicts of interest in legal filing despite Epic Charter Schools' membership, school founder on Chamber board of directors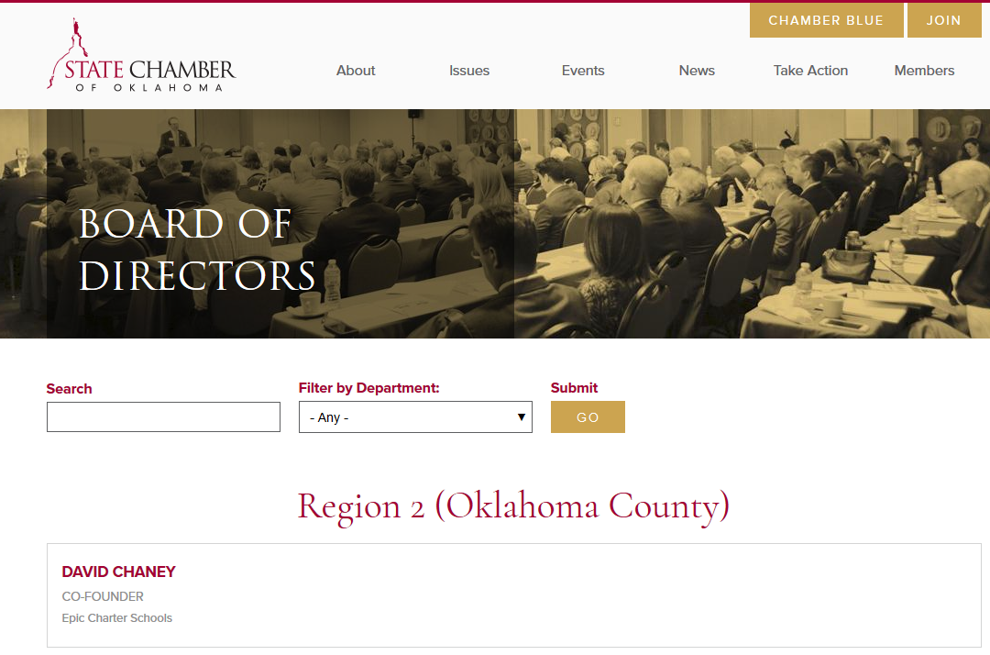 Epic Charter Schools' for-profit management firm refuses to release documents to investigators, Oklahoma attorney general says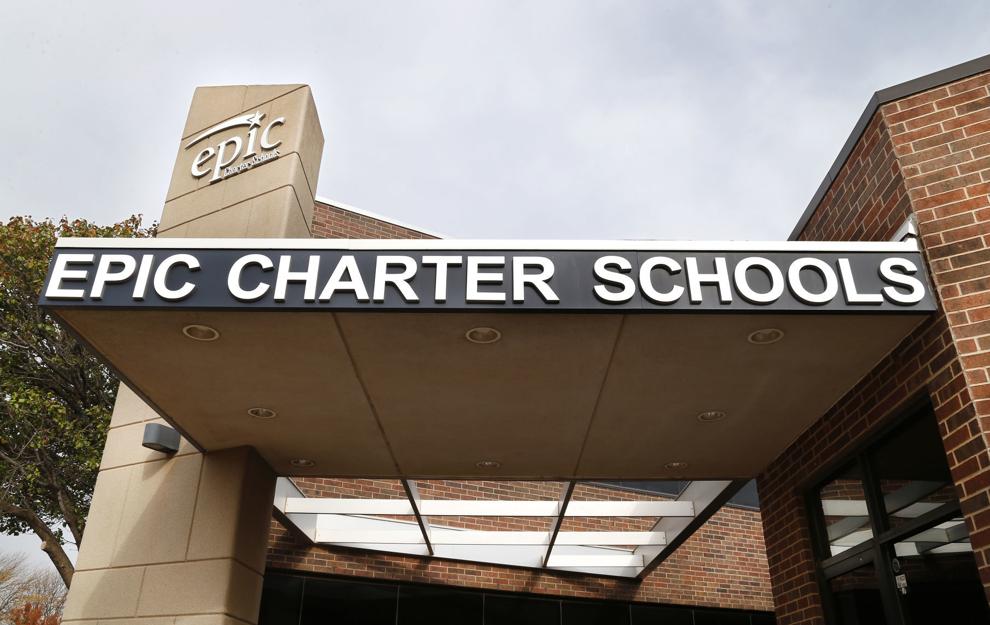 'Our kids have become a piggy bank': Epic Charter Schools shields $50M in taxpayer funds from public scrutiny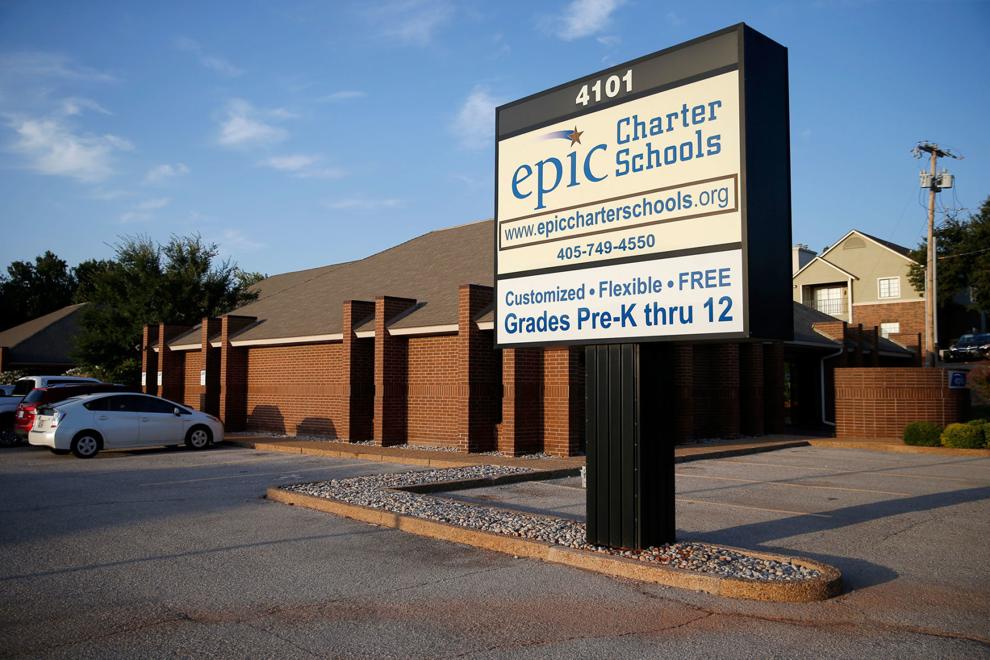 Lawmakers accuse Epic of intimidation attempt with defamation lawsuit against state senator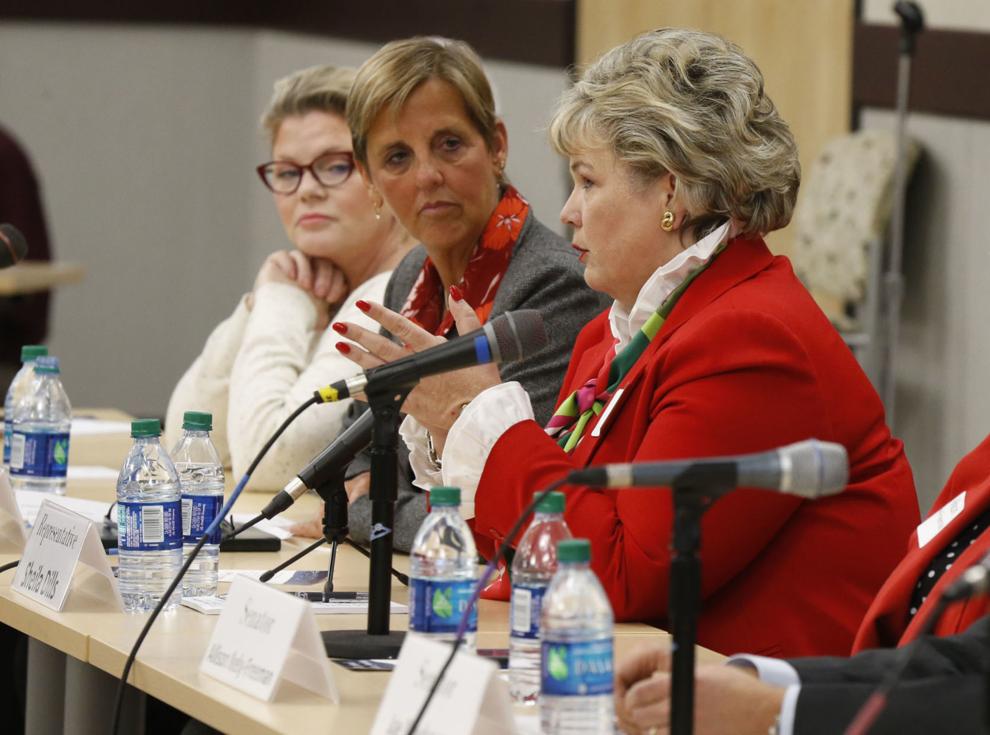 Epic Charter Schools sues state senator who questioned student attendance and funding, accusing him of slander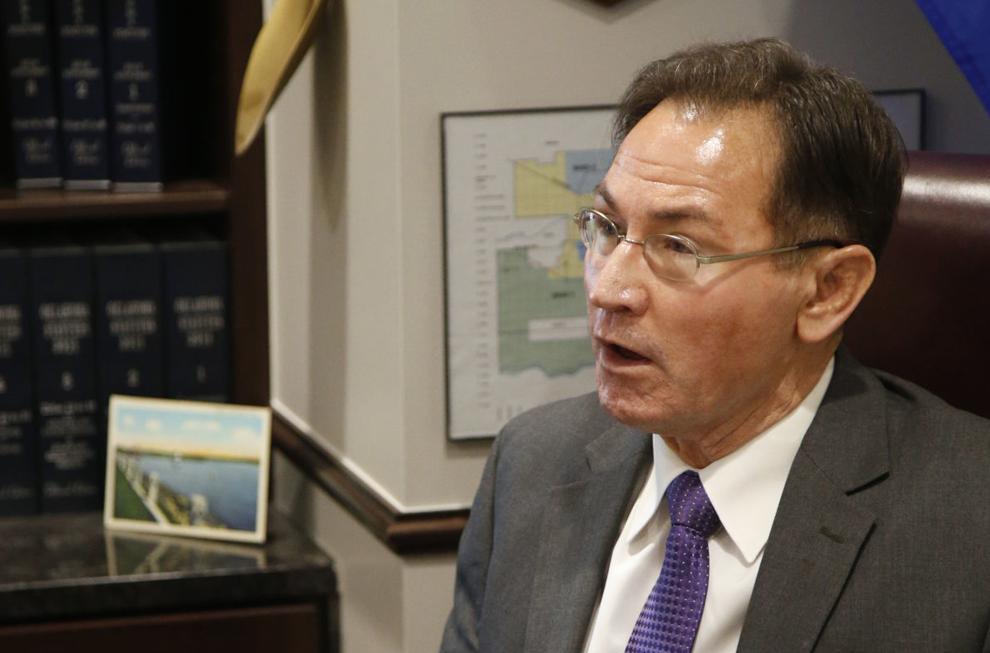 Epic Charter Schools promoting itself with multimillion-dollar advertising campaign, plus $9,000 per month shopping mall playground sponsorships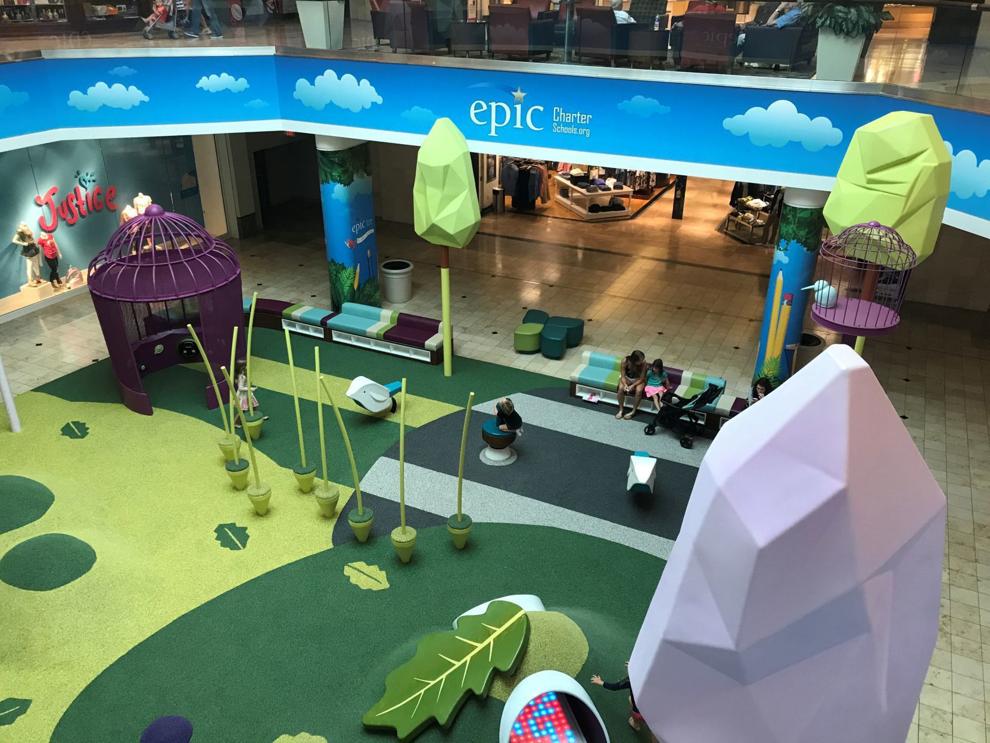 OSBI investigating new allegations of forgery by Epic Charter Schools' co-founder and CFO, willful neglect by board members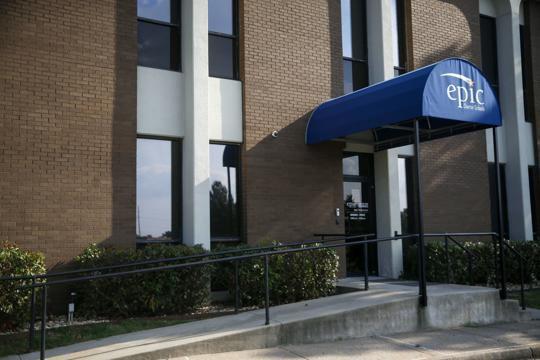 How does Epic Charter Schools stack up academically? Check out student proficiency test scores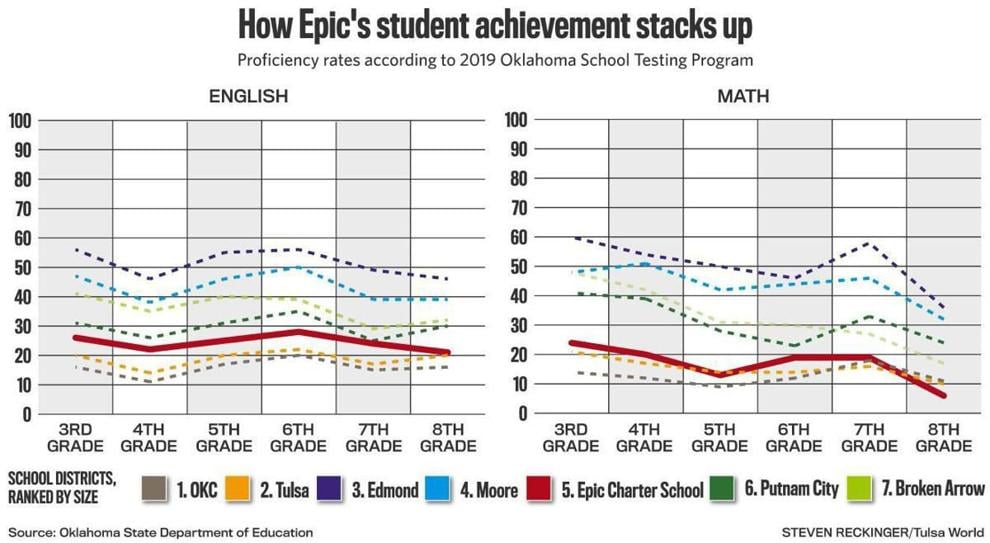 Epic Charter Schools' expansion into Texas in limbo amid new revelations about criminal investigation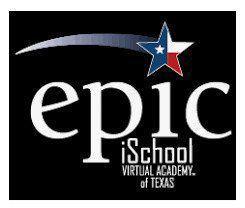 Tulsa lawmaker uses rarely invoked legal provision to attend closed-door meeting on Epic Charter Schools investigation, educators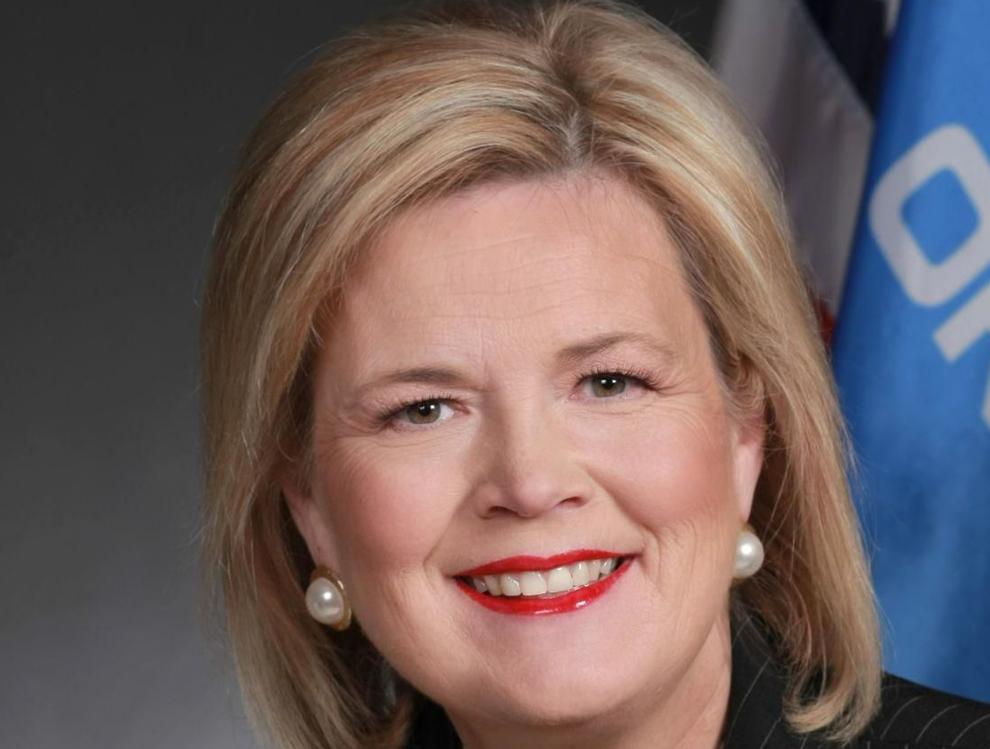 New records reveal Epic Charter Schools' sponsor was in touch with state auditor for months before scandal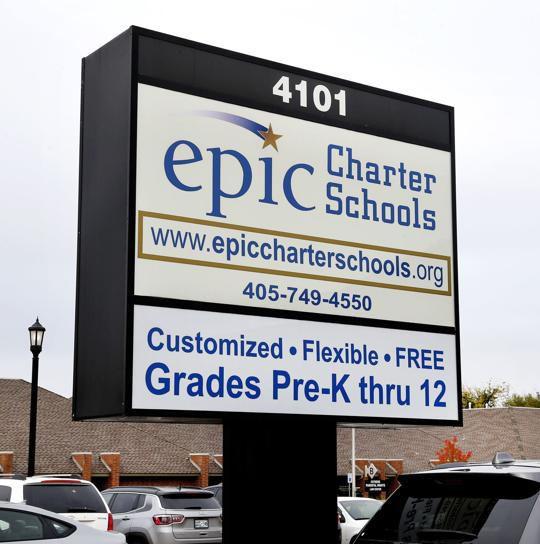 Governor requests state audit of Epic Charter Schools; school's sponsor already in touch with state auditor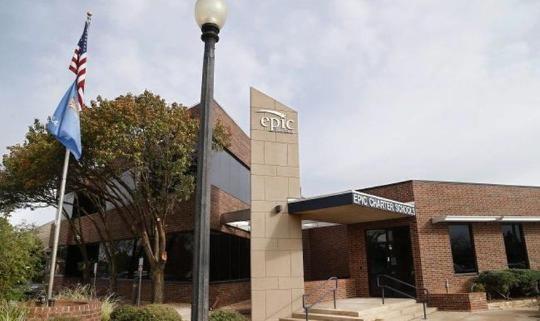 Records show FBI has also been looking into Epic Charter Schools, along with federal education investigators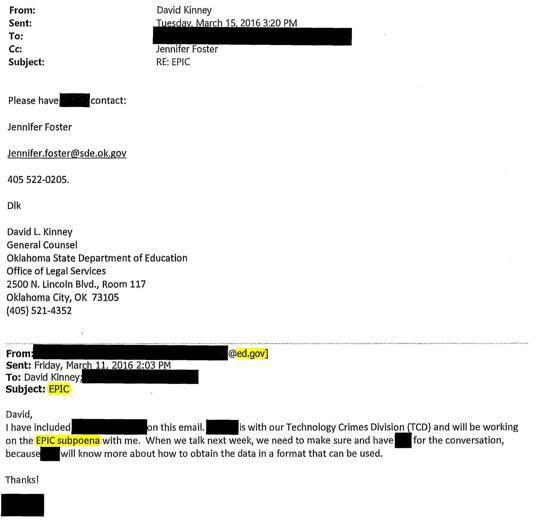 State superintendent reacts to Epic Charter Schools investigation; online school official claims innocence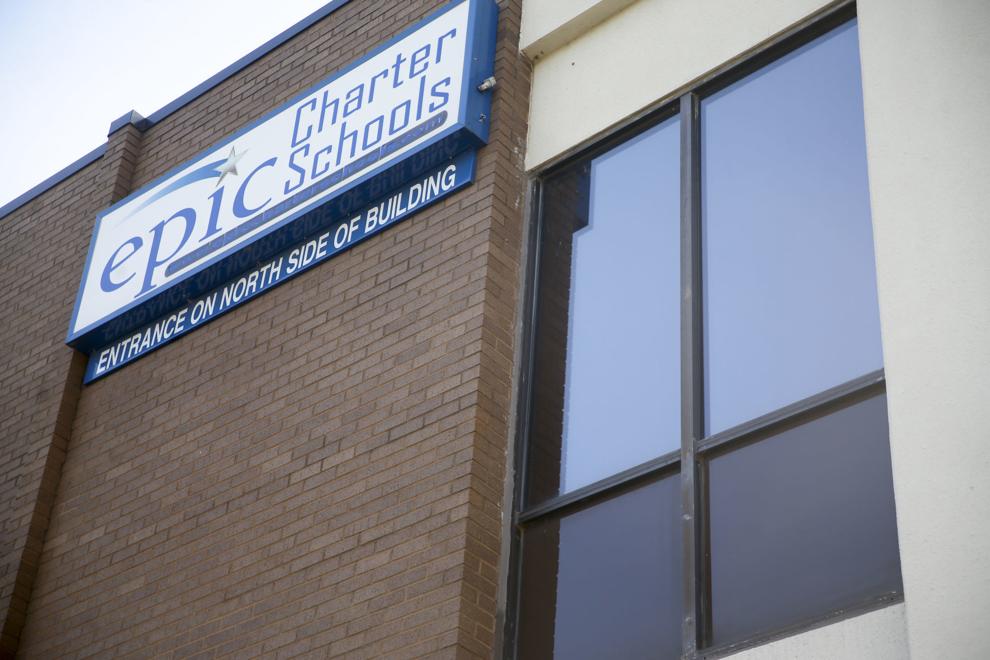 State senator raises new questions about Epic Charter Schools and oversight by Oklahoma State Department of Education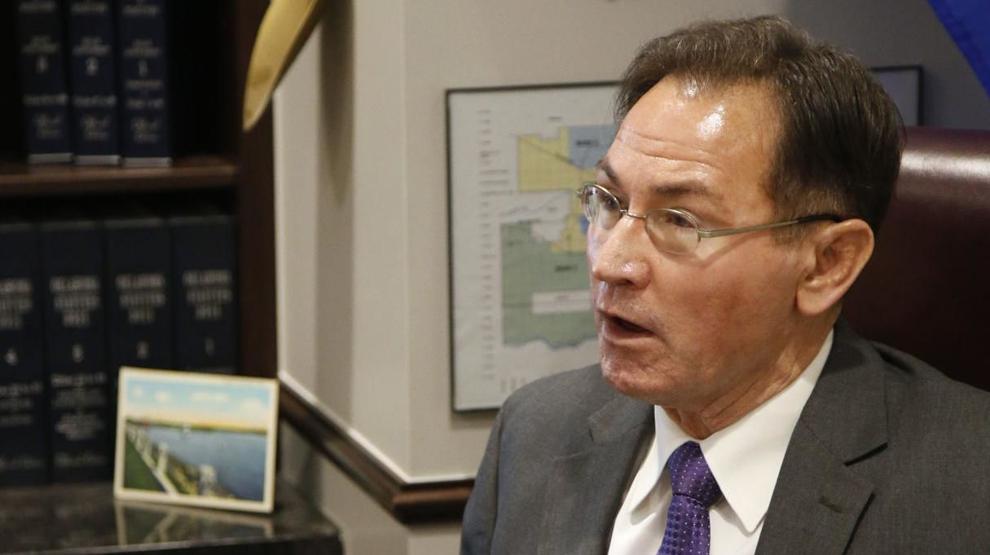 Leadership change at Oklahoma's largest virtual charter school likely necessitated by new transparency, conflict of interest law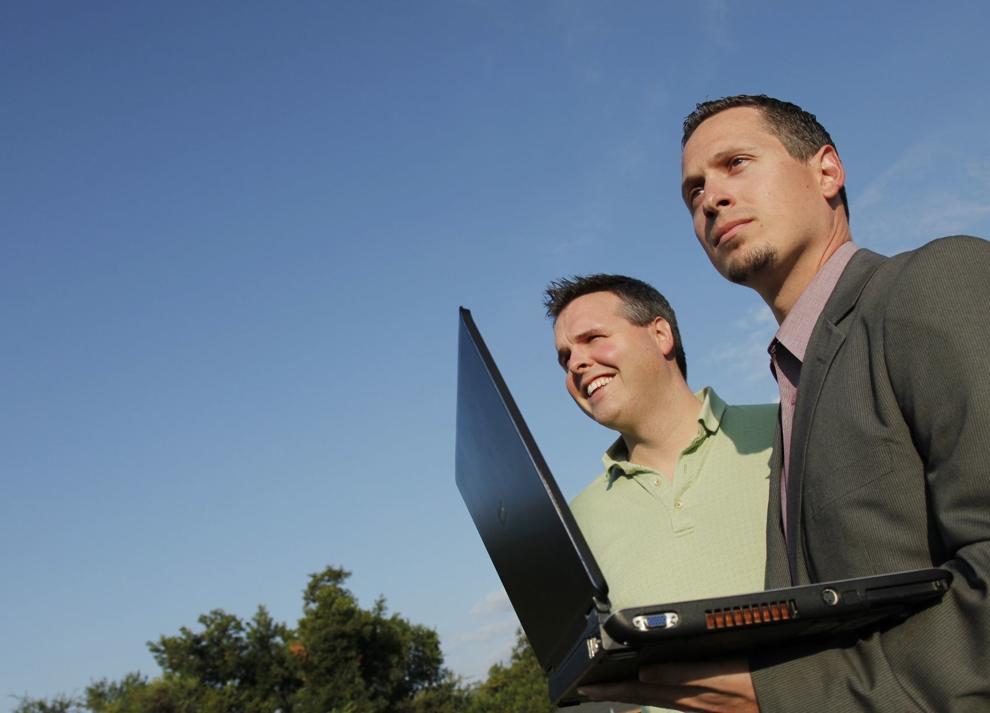 State Senate passes new transparency reporting requirements for virtual charter schools; bill headed to Gov. Stitt next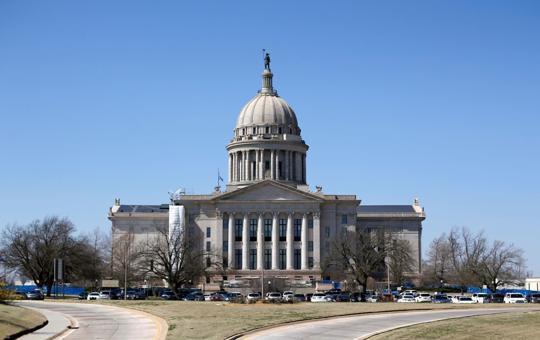 State education officials deny clearing Epic Charter Schools in investigation, despite school's new claims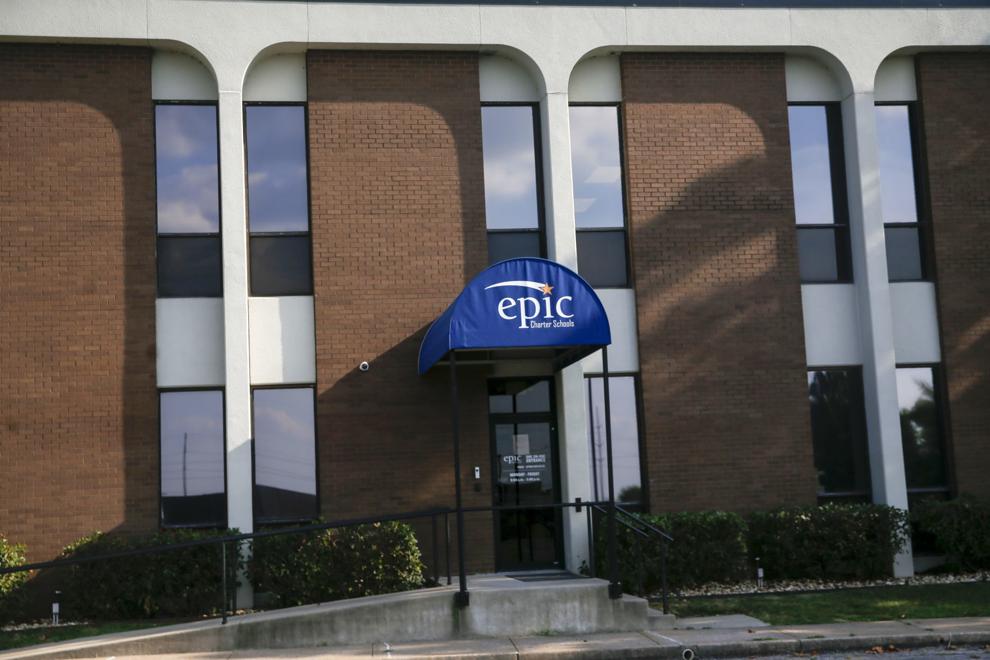 Epic Charter Schools, school reform and funding needs on the minds of Tulsa Republicans at Friday event with State Superintendent Joy Hofmeister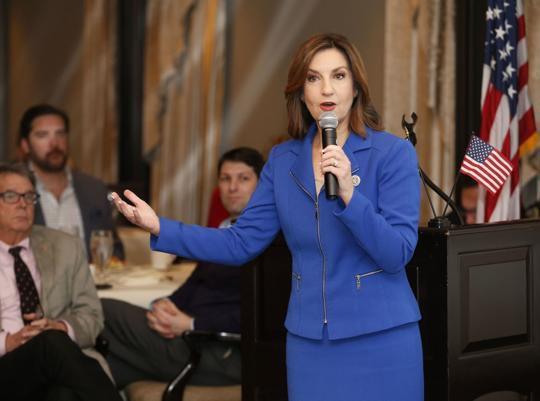 New transparency reporting requirements for virtual charter schools advance to state Senate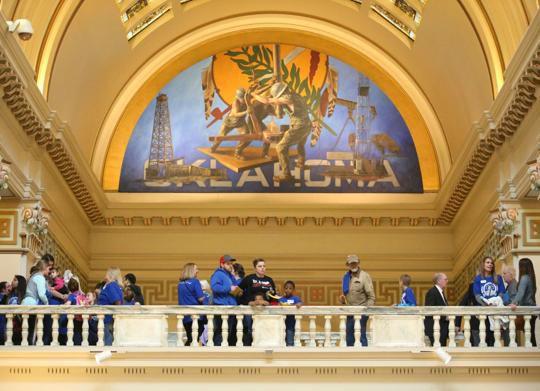 Parents, students pack Capitol to tell lawmakers about 'the array of reasons to choose Epic'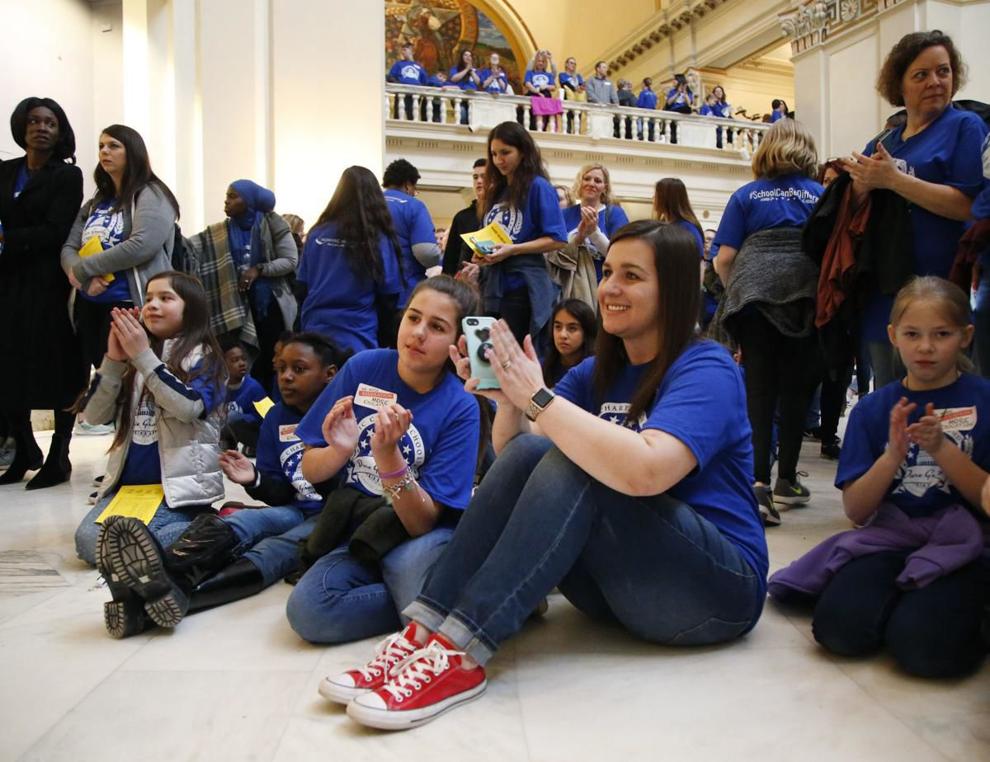 15 people with ties to Epic Charter donated $180,000 to 78 candidates for state office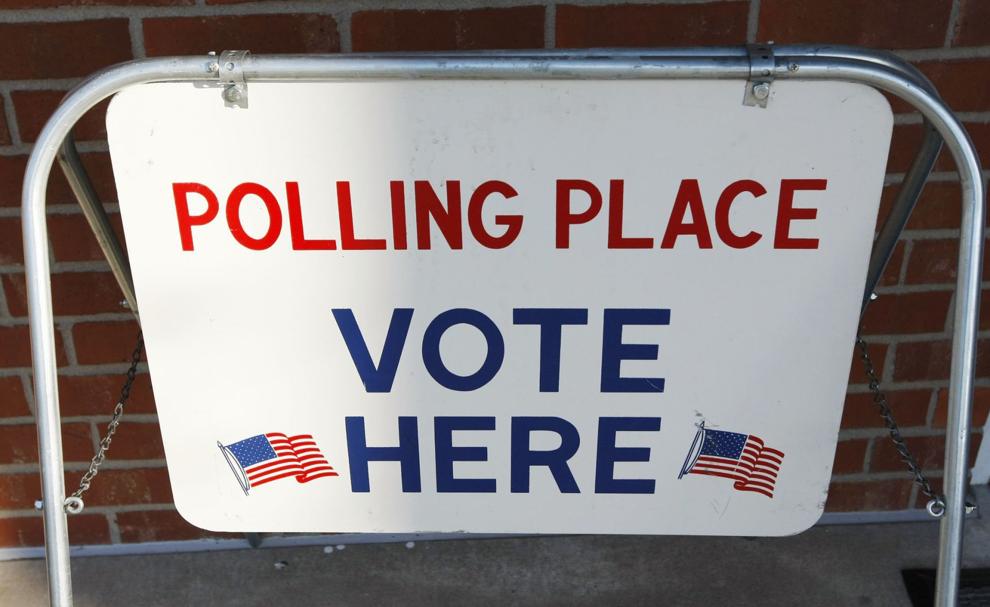 Epic Charter Schools under investigation by state, federal law enforcement agencies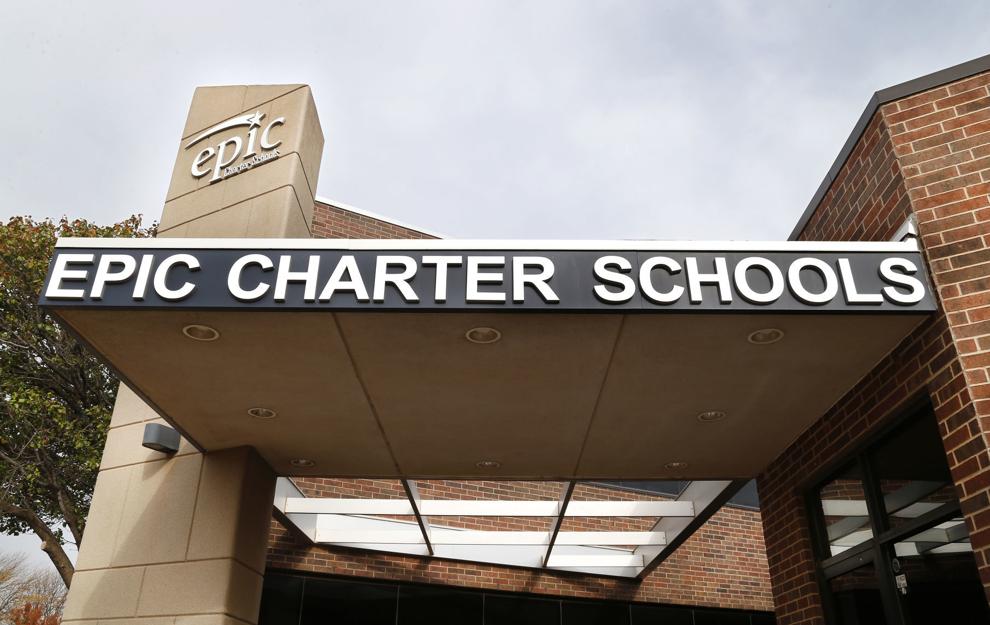 A study in contrasts: Most Tulsa County districts lose students while virtual numbers soar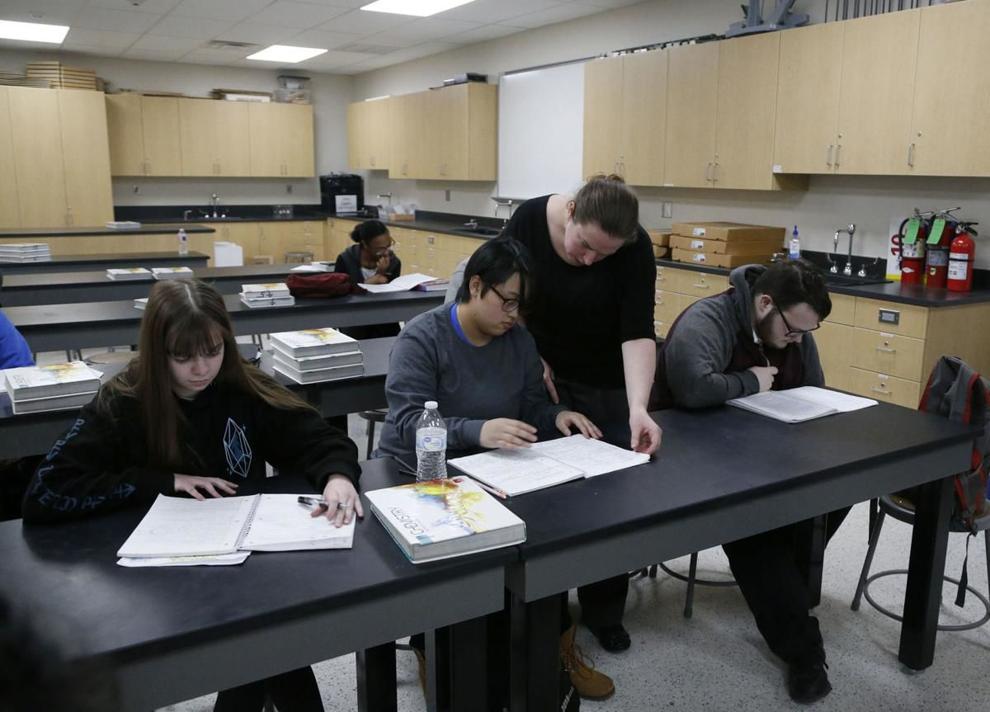 496 Tulsa Public Schools students left for EPIC virtual school since August. TPS to lawmakers: Regulation is needed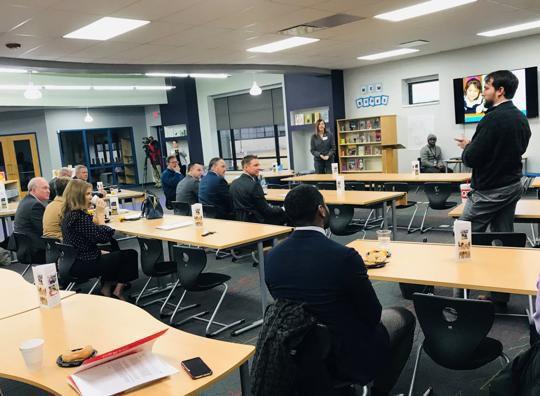 Skyrocketing student enrollment nets Epic Charter Schools nearly $39 million more in midyear adjustments to state funding for public schools
Epic Charter Schools co-founder audit recommendations make it into legislation
Andrea Eger
918-581-8470
Twitter: @AndreaEger