The Oklahoma State Auditor and Inspector's much-anticipated investigative audit of Epic Charter Schools has found it sends about 1 in 4 taxpayer dollars it receives as a public school to its co-founders' for-profit company.
Part I of what is expected to be a two-part report documented accounting practices that allowed Ben Harris and David Chaney's Epic Youth Services charter school management company to boost their earnings by nearly $2 million amid lax school board oversight and little to no accountability for Epic schools' chronically inaccurate cost reporting to state education officials.
In all, $125.2 million of the $458 million allocated to Epic Charter Schools for educating students the past six years ended up in the coffers of EYS, according to State Auditor and Inspector Cindy Byrd.
Byrd found that Epic exceeded a 5% state cap on administrative overhead costs intended to ensure schools direct most resources on students "year after year," and the state Education Department held the school to account only once— forcing the school to repay a little over $500,000 last year.
Byrd branded the penalty "a slap on the wrist," and said in actuality, "By our calculations, Epic owes the State of Oklahoma $8.9 million."
Gov. Kevin Stitt called for the forensic audit of Epic and its related entities in July 2019 after public revelations that the school's financial dealings were being investigated by state and federal law enforcement.
But Byrd reportedly faced an "unprecedented" lack of cooperation and roadblocks "that greatly inhibited progress and significantly prolonged the timeframe required to complete this audit."
Byrd said Chaney, the Epic co-founder who also served as school superintendent until 2019, would not submit to interviews, 50 subpoenas were necessary instead of the usual two or three and Epic and its affiliates armed themselves with lawyers to make her task of interviewing personnel and scrutinizing records particularly difficult.
So difficult in fact that 63% of the monies turned over to EYS — nearly $80 million budgeted for students' learning needs — remains out of her reach and outside public scrutiny.
Nearly $46 million was collected by EYS as compensation for its contract to operate Epic's two Oklahoma charter schools.
"How did over a quarter of a million dollars in invoices due (Epic) One-on-One go unpaid? Why were student Learning Fund invoices not properly vetted by the school board? How did student Learning Fund dollars end up in the Epic California bank account? These questions can be answered by noting the significant influence EYS has over school affairs," the report's executive summary states.
At an afternoon news conference near the state Capitol, Byrd vowed to immediately turn over her work so far to law enforcement officials and to continue to pursue public records for student learning spending at Epic in court.
"I have seen a lot of fraud in my 23 years, and this situation is deeply concerning," Byrd said at the news conference.
Epic's spokeswoman said school leaders would be taking 24 hours to produce a point-by-point response to the report and accused Byrd of engaging in "political theatrics" at Thursday's news conference.
"What we did witness was Auditor Byrd attacking parents' rights to choose the public school they think is best for them, and disparaging the work we are doing to provide high quality, remote learning opportunities for over 61,000 students and parents," said Shelly Hickman, an assistant superintendent at Epic.
Coincidentally, Hickman's own position was cited in the audit report as an example of having not been reported accurately by Epic to the state as an administrative cost.
Key findings and conclusions from the report released Thursday:
• Epic One-on-One and Epic Blended Learning Centers paid EYS a total of $79.3 million in taxpayer money for student learning needs in lump sum payments first detailed to the public in an investigation by the Tulsa World. The audit found these payments were made without any agreement or contract specifying how students should be counted for calculating payments.
• EYS "improperly transferred" $203,000 in Oklahoma taxpayer dollars from the student Learning Fund account to help cover payroll shortages at Epic's California charter school.
• Epic has improperly commingled, or mixed, public dollars allocated for its two, separate charter schools. This includes $6 million in payments and $3.3 million in loans from one school to the other without school board approval.
• Epic Youth Services "erroneously received" an excess of $686,000 in management fees for the past five years, and the school's own, handpicked auditors failed to identify the calculation issue year in and year out. The state auditor said EYS should return those dollars to the schools.
• In 2016, Epic One-on-One "inaccurately reclassified administrative costs," thus avoiding a $2.6 million penalty for exceeding Oklahoma's limit on administrative costs. The penalty would have cut EYS' management fees by $265,000. 
• Between 2015 and 2019, Epic One-on-One failed to report more than $8.9 million in administrative payroll costs. Had they been assessed full penalties by the state, EYS would reportedly have collected at least $837,000 less in management fees.
• Invoices totaling $253,771 for Epic One-on-One employees providing administrative services for Epic-California, and the Panola and Pawhuska public school districts in Oklahoma went unpaid until April and July of this year, after the state auditor subpoenaed proof of payment.
• Epic's multiyear deals totaling $525,000, for the school's promotional advertising and branding on playgrounds inside shopping malls in Tulsa and Oklahoma City, violate the Oklahoma Constitution. Nearly $3 million was spent for a three-month "media blitz" advertising campaign to recruit new students in summer 2019, which Byrd cited as an example of Epic's operators using public dollars with the potential for the founders to personally profit.
Boundaries between Epic's two separate schools, their nonprofit governing board and for-profit management company EYS "continue to be blurred."
This, according to the report, despite repeated admonishments by the Oklahoma State Department of Education to keep cost accounting separate and the terms of Epic's sponsorship contracts prohibiting comingling of funds or requiring separate accounts.
"Many EYS decisions are made without board approval or knowledge and, more often than not, those decisions benefit EYS," the report states.
An "inherent conflict of interest" exists between ensuring as much funding reaches Epic's students and the school founders earning a profit because the two founders and a single chief financial officer for both their for-profit business and the school are making all of the financial decisions, Byrd said.
The arrangement of Epic CFO Josh Brock writing checks for the schools and then turning them over and signing them to deposit into the for-profit's bank account "violates the most basic accounting principles."
"You can't have a CFO whose priority is profit on one side and taxpayer protection on the other," Byrd said Thursday afternoon. "Taxpayers must ask: Are the students really the ones being served?"
EYS brought in nearly $46 million in management fees over the last six years. But despite its contract for services, EYS was found to have zero employees from July 2014 until October 2018 and only three the last couple of years — a fact one of the co-owners reportedly did not want out.
"What the Legislature will do if we make our employee count public record — they will bludgeon us about our fees," Ben Harris, is quoted as having told the state auditor's office.
Byrd's report asks "With EYS receiving $45.9 million in management fees, why would the district require 75 administrative employees?" and then answered the question. "(Epic) One-on-One administrative employees are being used to provide services for other school districts, both in and out-of-state."
Learning Fund records still sought
EYS has refused to turn over records for Epic's Learning Fund, which has taken in $79.3 million in state appropriated dollars. The fund covers students' educational needs including curriculum, laptops, home internet access and extra-curricular activities.
"Transparency for public accountability purposes is nonexistent. The $79.3 million has never been audited by an outside agency and continues to remain hidden behind a wall of privacy," the auditor wrote.
Byrd has gone to district court in the public records fight and an Oklahoma County judge has scheduled a trial in the matter in December.
Who did the state auditor find is doing the work of making and approving purchases from the EYS-controlled bank account for student Learning Funds?
Public school employees, being paid with public dollars, using public school assets, such as computers and office space.
"Student Learning Fund purchases are made and approved by Learning Fund Managers and a Learning Fund Director, all are (Epic) One-on-One state employees," according to the report.
The discovery that $203,000 in Epic's Learning Fund dollars from Oklahoma was paid to Epic-California came from California public records, which "did not reflect that the $203,000 had been returned to the student Learning Fund," according to the audit report.
The auditor noted that Chaney had assured the local school board in late 2015 when Epic was awarded a charter school deal in California that Oklahoma dollars would not be "funneled" there.
Lax measures
The report found oversight and accountability measures to be lacking on the part of Epic's hand-picked governing board members, by Rose State College — which has taken $3.7 million in taxpayer dollars as one of Epic's sponsors or authorizers — and by the state Department of Education.
State education officials "accepted at face value' inaccurate data from Epic without having processes to verify reported information and even dropped a serious issue flagged by staff in late 2016.
"Although there are numerous layers of laws and oversight agencies, Epic Charter Schools has not been held accountable for their spending of public funds," the audit report states. "Actual accountability still seems to fall through the cracks, and in the case of Epic Charter Schools, leaves EYS, the CMO (charter management organization), effectively in charge."
The audit pinpointed CFO Josh Brock as a common denominator in numerous accounting issues identified. Brock also serves as both chief financial officer and encumbrance clerk for Epic's two Oklahoma schools and CFO for EYS and a subsidiary used for Epic's expansion efforts in California and rural Oklahoma.
As Byrd put it, Brock "plays a critical role on both sides of the fence," and was the same individual often doing the invoicing and the payments — or in many cited instances, not making payments reportedly owed between the various entities.
"As a result, the system of checks and balances and internal controls that typically exist were inadequate," her report states.
Educational institution or money-making venture?
Byrd's report states accounting for spending in charter schools has become such a nationwide problem that the Internal Revenue Service created a specific guide for auditing them.
"The primary concern regarding charter schools," she quoted the IRS guide as stating "is 'determining if they operate for exclusively charitable and/or educational purposes and don't operate for the benefit of private management companies and service providers.'"
Byrd thinks Oklahoma should consider prohibiting new charter contracts or renewals of existing contracts for schools operated by for-profit organizations — or subcontracts, like the one Epic Youth Services has held for the two charter schools in Oklahoma.
She also suggested that Oklahoma could not only improve oversight, but also cut down on administrative costs and ensure more public dollars go to student instruction.
"Oklahoma should strongly consider consolidating charter school authorization sponsorship and oversight under one agency. A fraction of the funding allowed charter sponsors, considerably less than the amount currently retained by the individual sponsors, would be more than ample to fund a comprehensive oversight organization. This organizational structure could provide 'real oversight,' while reducing overall costs and increasing funds available for use in the classroom."
Byrd concluded her report by saying Oklahoma students and taxpayers cannot afford for the serious issues raised by the audit about the state's established framework for charter school accountability to go unaddressed.
"Regardless of what entity provides charter school oversight, it is time for change in the supervision of our Oklahoma public charter schools," the report states. "During this time of physical constraints and unforeseen challenges, it is imperative that the financial accountability, management, and oversight of charter schools is maintained at the highest standards, protecting both the students and the public's interest."
The state auditor's recommendations
Charter school authorizers, called sponsors, should retain adequate authority through their contracts to "properly monitor operations and funding and provide rigorous oversight."
Charter school sponsors should have final approval of agreements between charter schools and charter management organizations and "have substantial input in the financial aspects of the agreements."
Charter management organizations should not have control over school district financial decisions.
Oversight by charter school sponsors and the state Department of Education must extend beyond "checking the box" to be effective. The State Department of Education must allocate proper resources to "fully accomplish their oversight responsibilities." And an "internal risk assessment" should be conducted to ensure that SDE oversight is "focused on the areas where they will provide the most significant impact."
All public funds must be maintained in public bank accounts and all associated transactions must remain public. "Transparency is vital. As a Supreme Court justice once stated, 'Sunlight is ... the best of disinfectants.'"
All charter school boards should be truly independent in their administration and management of their schools. The manner in which charter school board members are appointed should be evaluated and a process for establishing independent school boards should be implemented.
---
Video: Auditor releases part 1 of report into Epic
Epic Charter Schools: A long-term Tulsa World investigation
School funding adjusted: Tulsa County districts down $31 million; Epic gains $156 million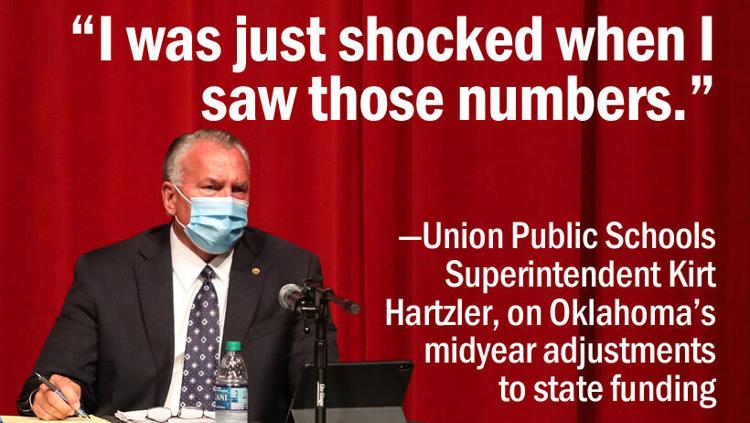 School finance chiefs call on state leaders to intervene before hike in funding to Epic Charter Schools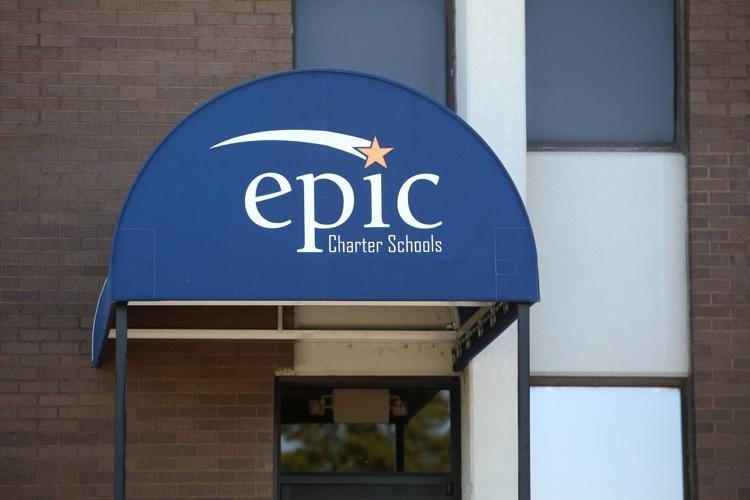 Two board members barred from all Epic Charter Schools matters over conflict-of-interest concerns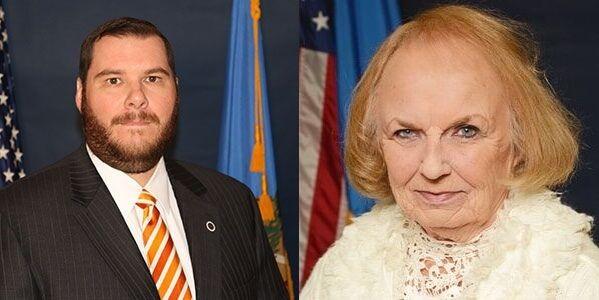 Epic Charter Schools' board amends contract with for-profit management company, directs accounting practice changes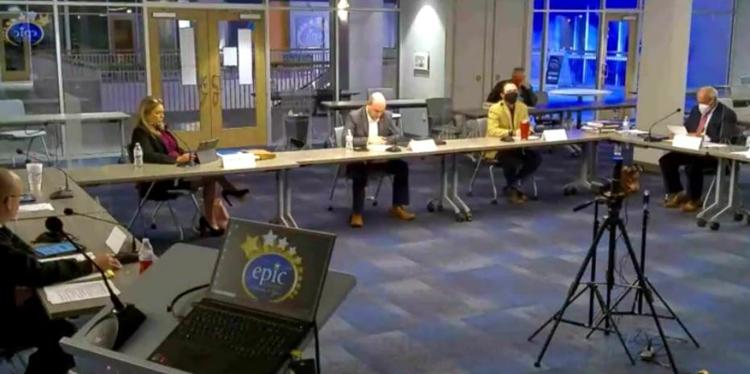 Governor removes board president leading inquiries into Epic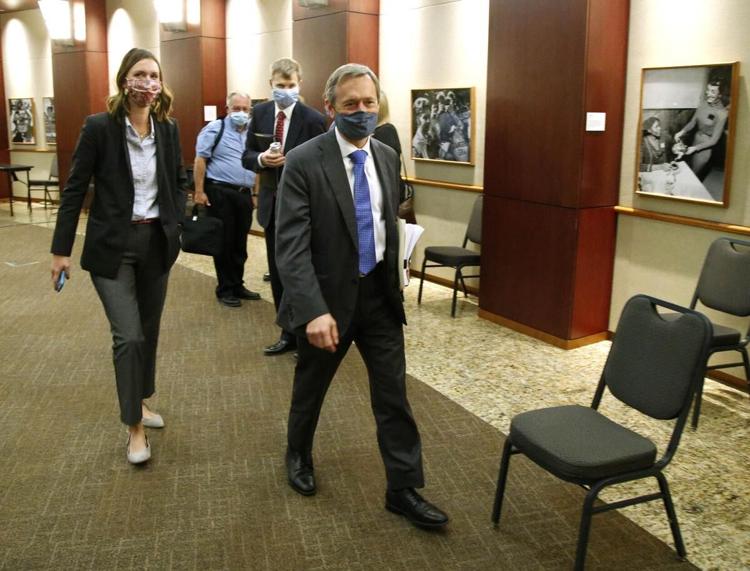 Epic Charter Schools gets a pass on accreditation downgrade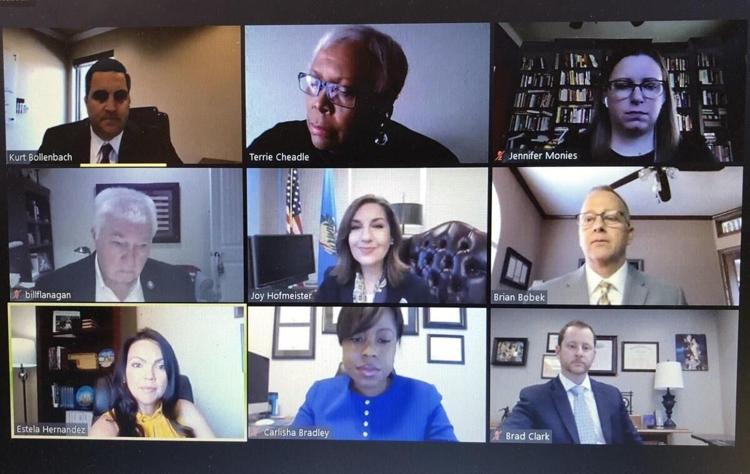 Lawmakers call for audit of State Department of Education
Tulsa lawmaker vows systemic overhaul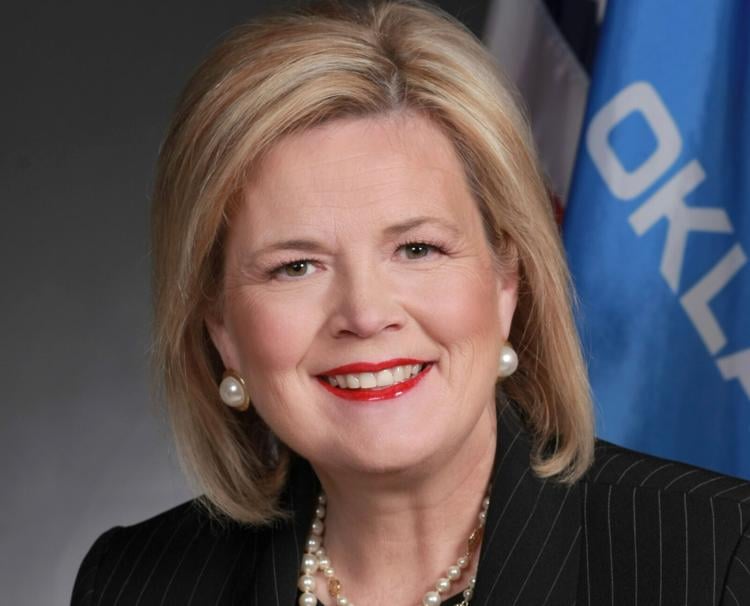 Epic Charter Schools governing boards respond to recent actions by two state education boards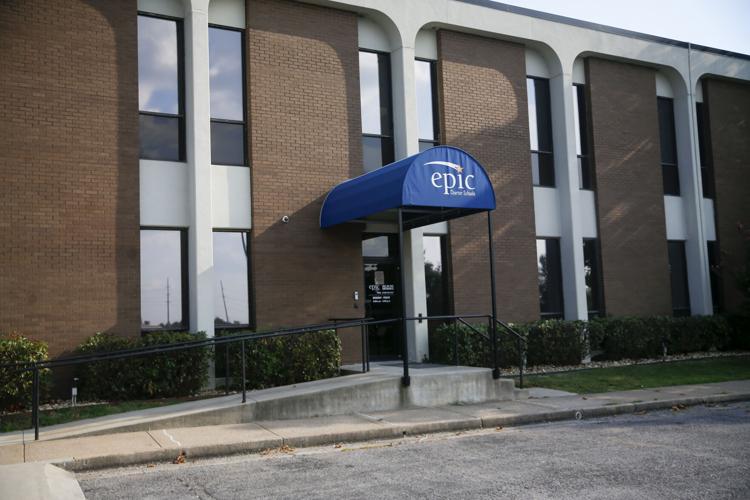 Epic Charter Schools board member resigns amid state audit fallout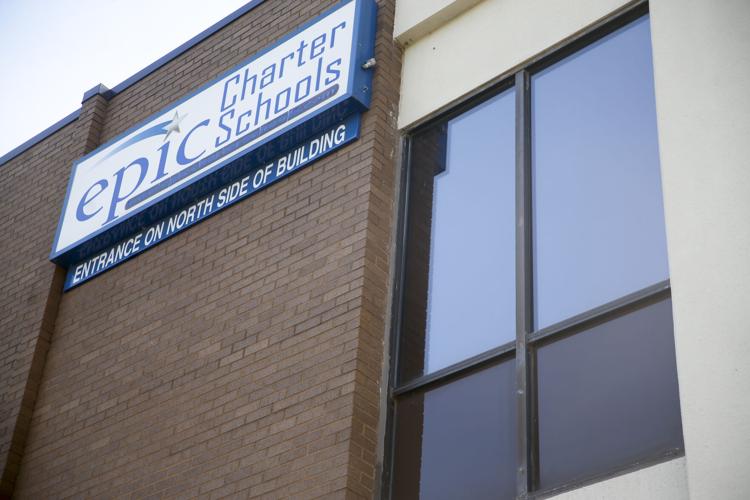 Education policy leaders from state Senate, House reflect on Epic Charter Schools audit findings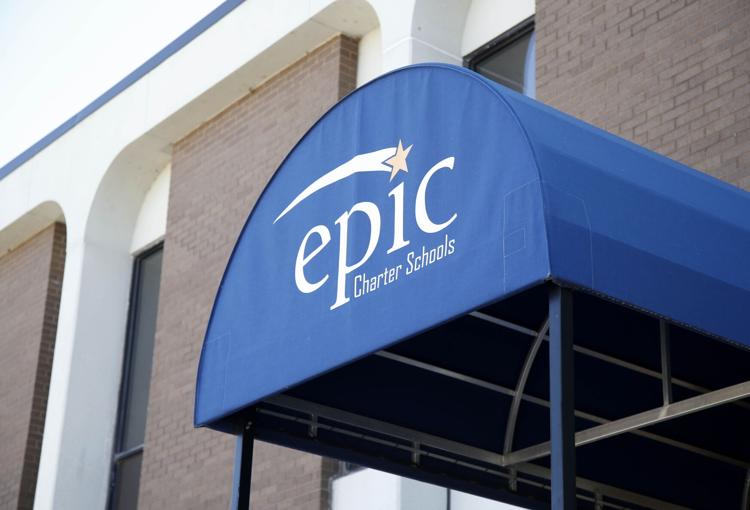 Statewide Virtual Charter School Board member is relative of Epic co-founder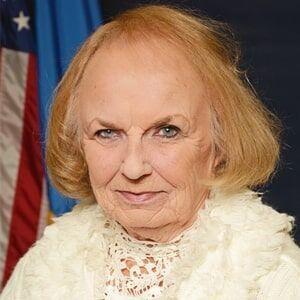 Statewide Virtual Charter School Board votes to begin contract termination process against Epic Charter Schools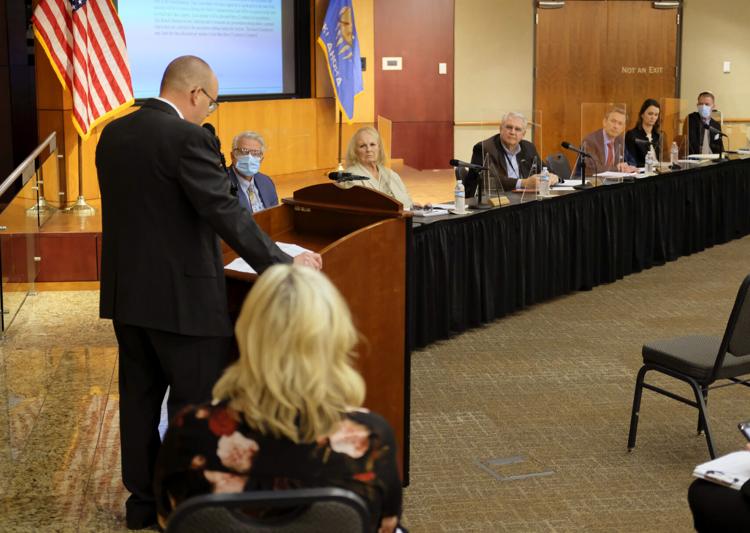 State education board demands $11.2 million back from Epic Charter Schools over state audit findings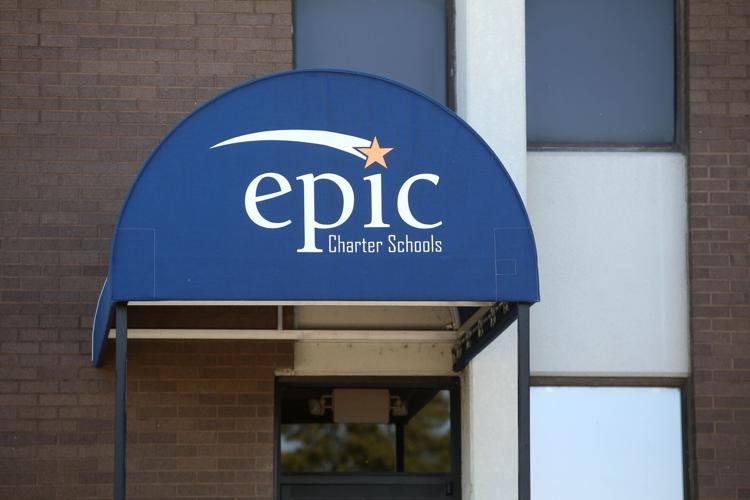 Lawmakers announce joint hearing on Epic Charter Schools audit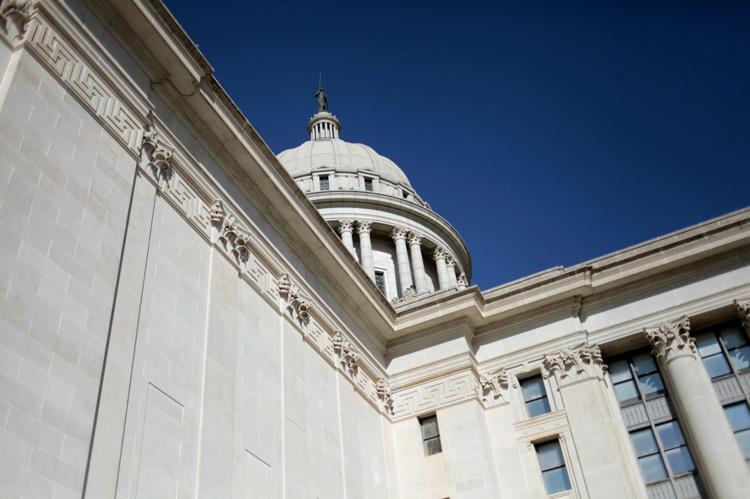 Oklahoma AG's Office takes reins in Epic Charter Schools investigation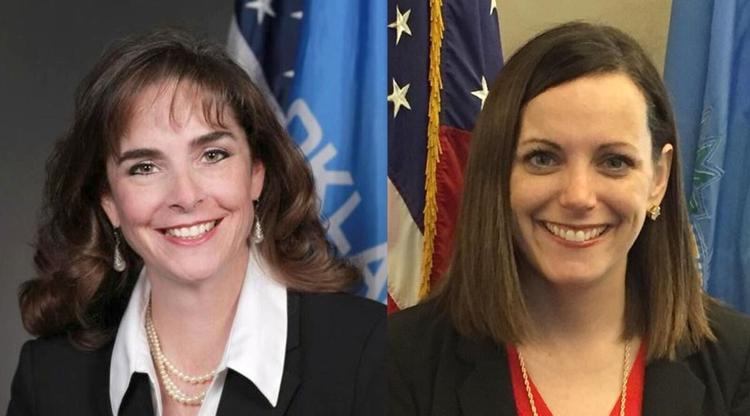 State education board calls special meeting on Epic Charter Schools audit
Superintendent Hofmeister responds to accountability failures cited in state audit of Epic Charter Schools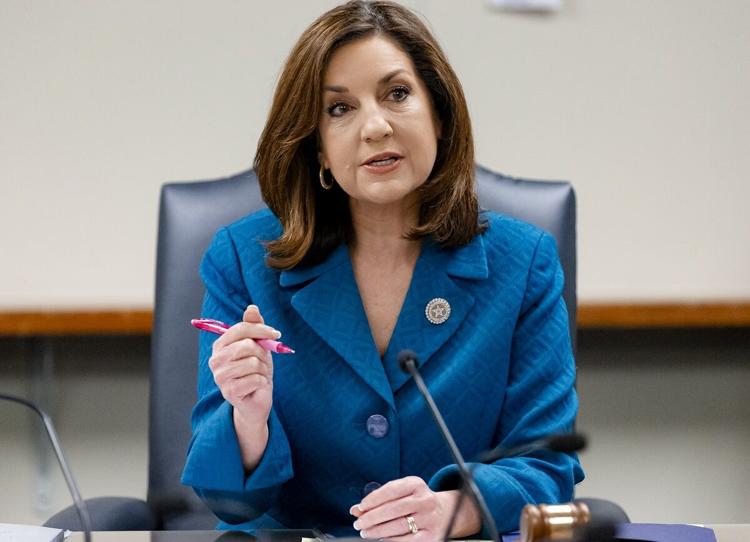 'Epic owes Oklahoma $8.9 million': Improper transfers, chronic misreporting found by state auditor's investigation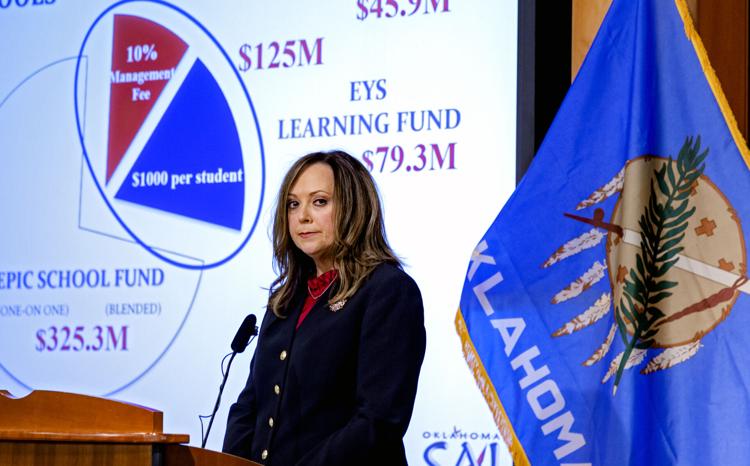 Officials call Epic audit findings 'concerning,' 'deeply disturbing,' 'troubling'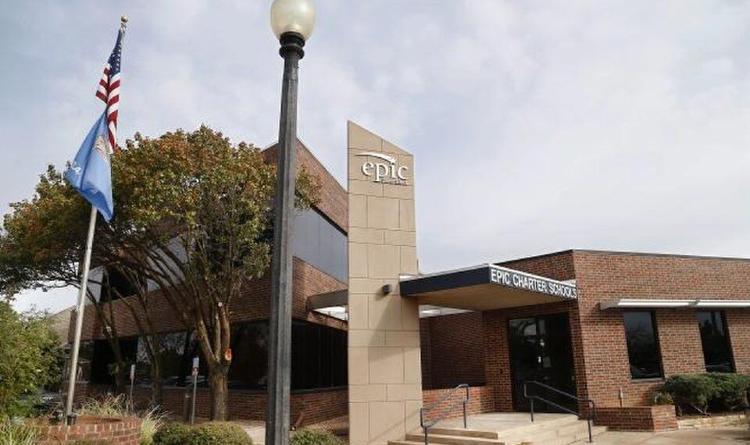 Key findings and conclusions from the Oct. 1, 2020, report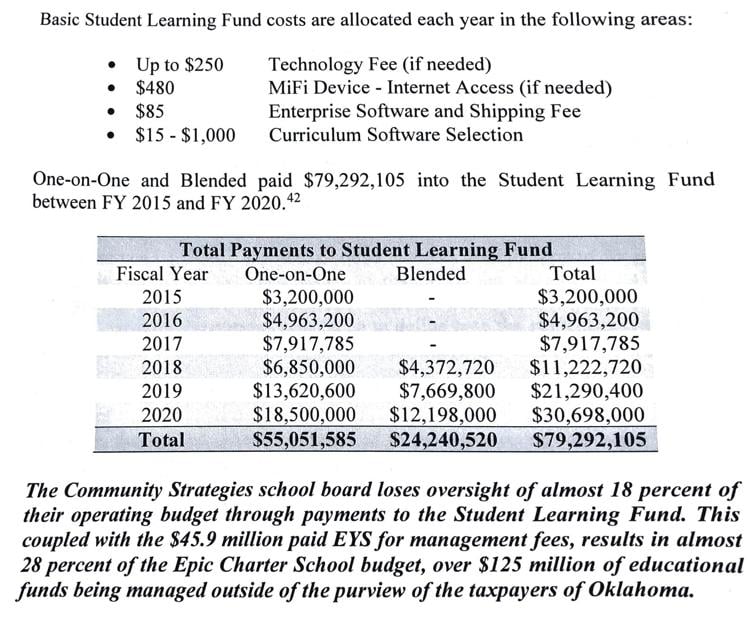 Key findings and conclusions from the Oct. 1, 2020, report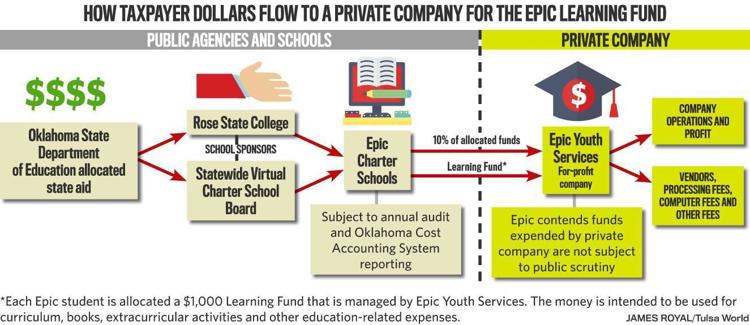 Key findings and conclusions from the Oct. 1, 2020, report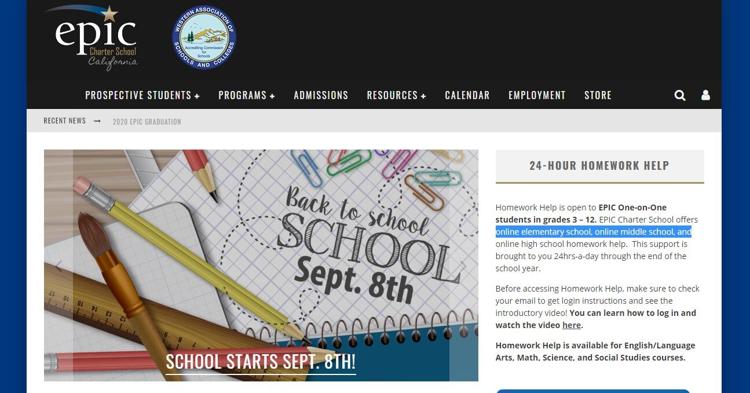 Key findings and conclusions from the Oct. 1, 2020, report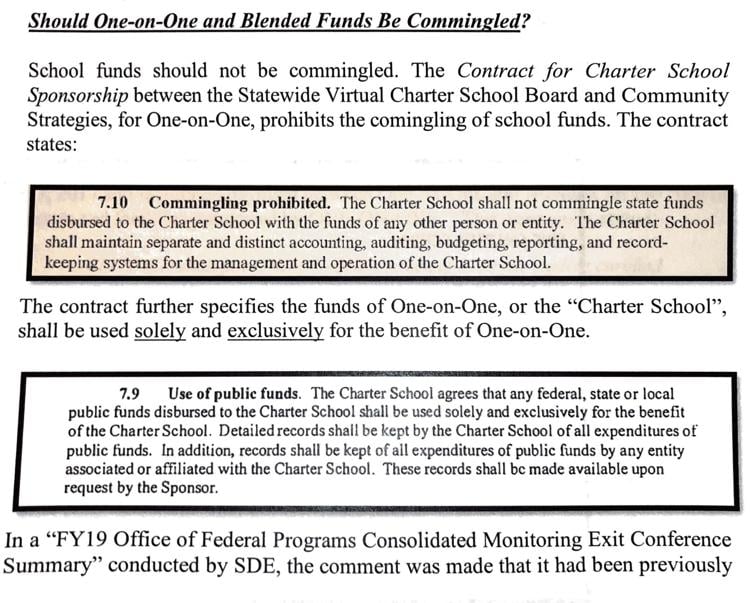 Key findings and conclusions from the Oct. 1, 2020, report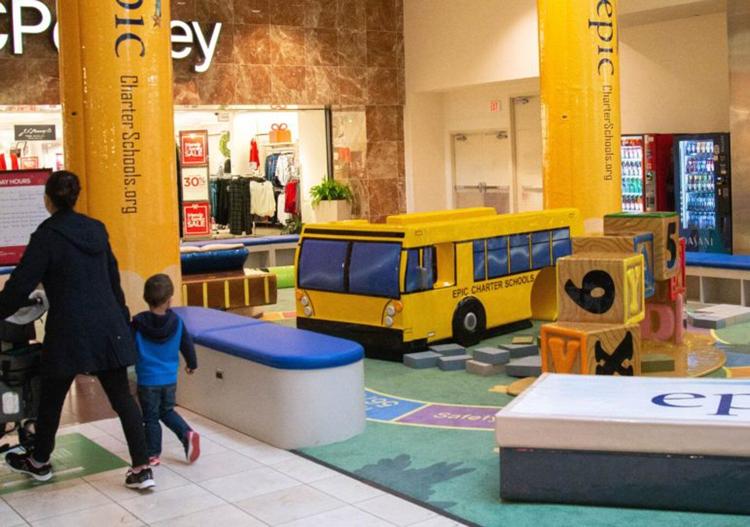 Epic Charter Schools targets state senator again in pre-election email to parents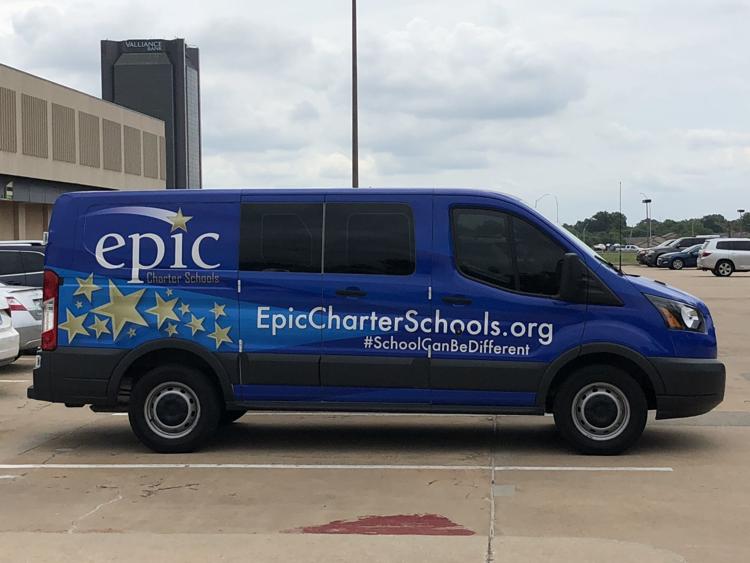 Epic Charter Schools founders and backers keep up campaign influence spending amid state investigations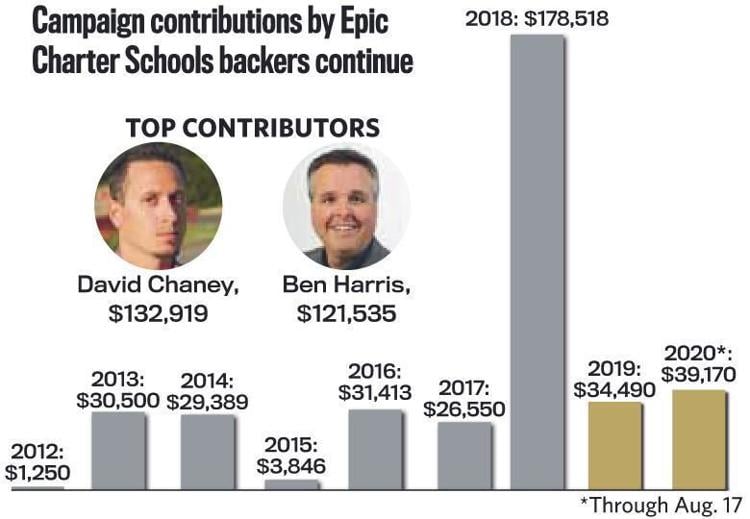 State senator sued by Epic Charter Schools awarded legal fees plus $500,000 in sanctions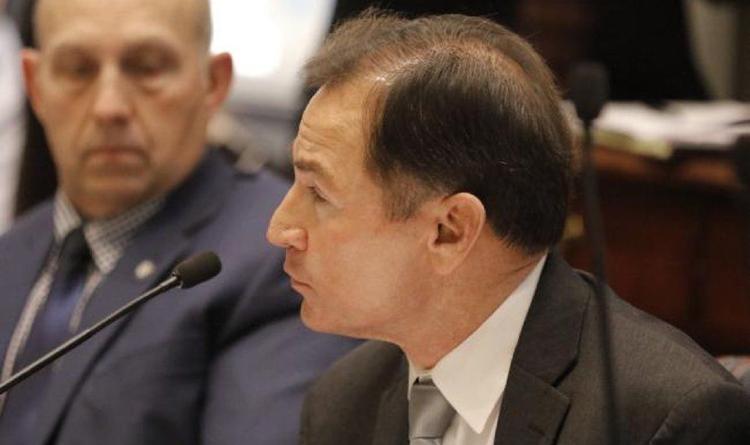 Enrollment already up 77% across Oklahoma's six virtual charter schools amid COVID-19 pandemic

Epic co-founder claims innocence in new video address amid back-to-school student recruiting drive
Epic becomes Oklahoma's largest school district as pandemic pushes virtual enrollment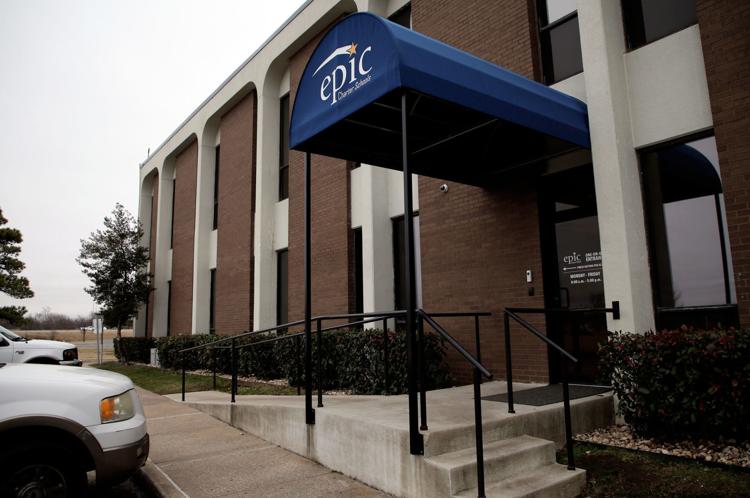 Oklahoma Statewide Virtual Charter School Board wants to weigh in on court case involving Epic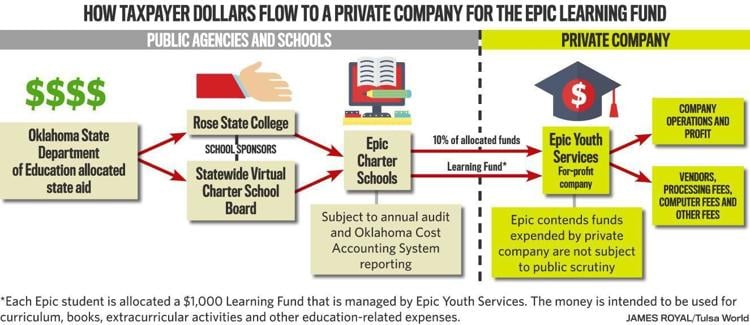 State Chamber says no conflicts of interest in legal filing despite Epic Charter Schools' membership, school founder on Chamber board of directors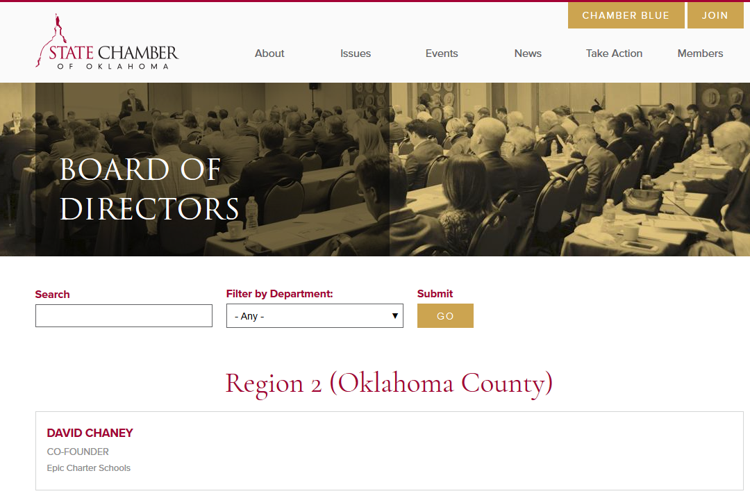 Epic Charter Schools' for-profit management firm refuses to release documents to investigators, Oklahoma attorney general says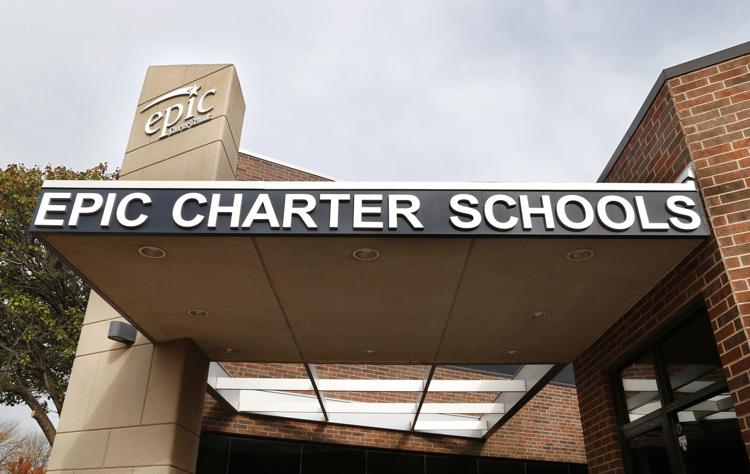 'Our kids have become a piggy bank': Epic Charter Schools shields $50M in taxpayer funds from public scrutiny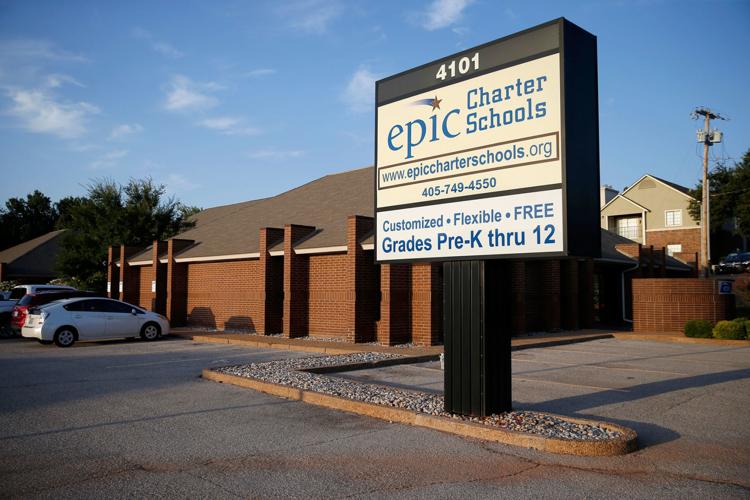 Lawmakers accuse Epic of intimidation attempt with defamation lawsuit against state senator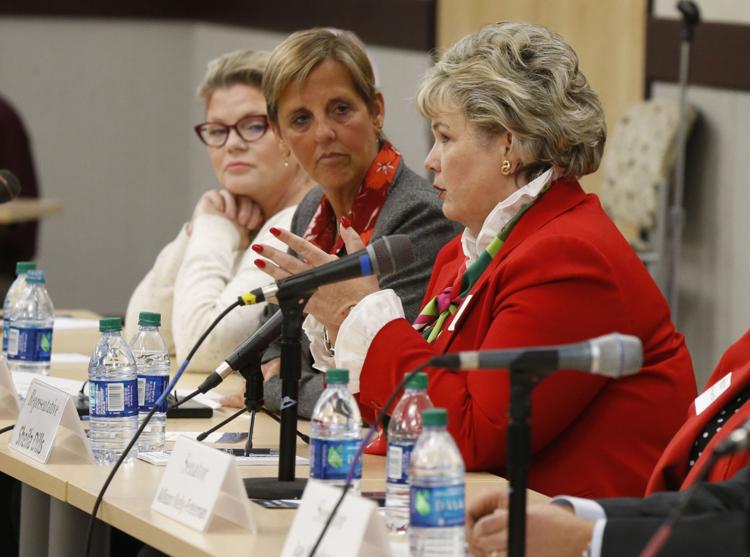 Epic Charter Schools sues state senator who questioned student attendance and funding, accusing him of slander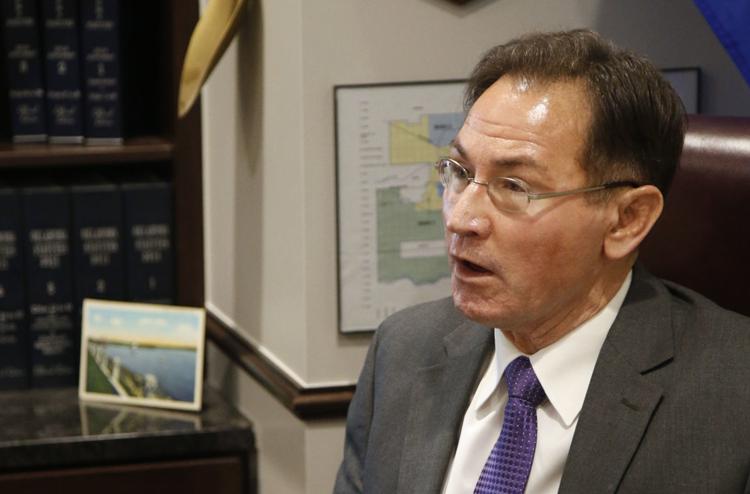 Epic Charter Schools promoting itself with multimillion-dollar advertising campaign, plus $9,000 per month shopping mall playground sponsorships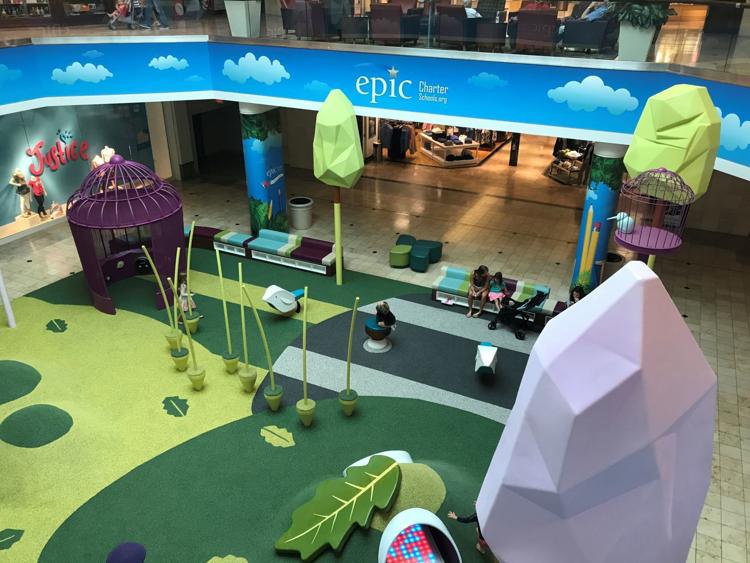 OSBI investigating new allegations of forgery by Epic Charter Schools' co-founder and CFO, willful neglect by board members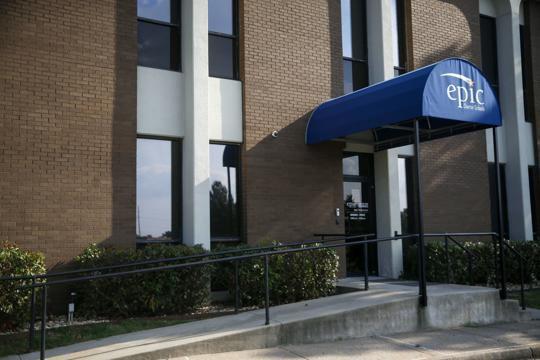 How does Epic Charter Schools stack up academically? Check out student proficiency test scores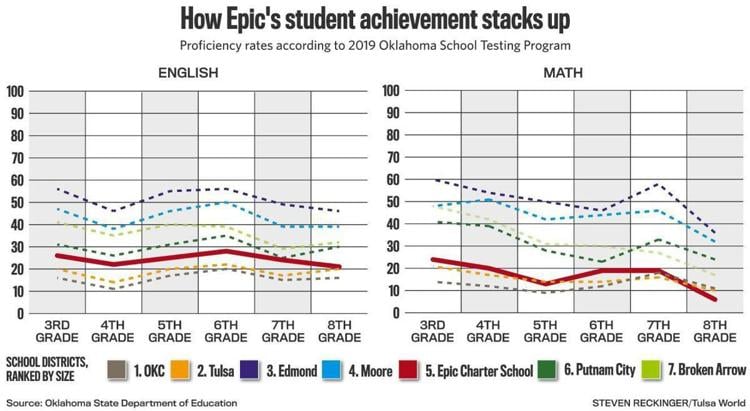 Epic Charter Schools' expansion into Texas in limbo amid new revelations about criminal investigation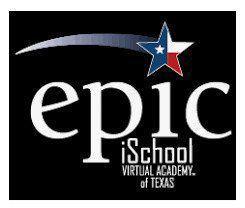 Tulsa lawmaker uses rarely invoked legal provision to attend closed-door meeting on Epic Charter Schools investigation, educators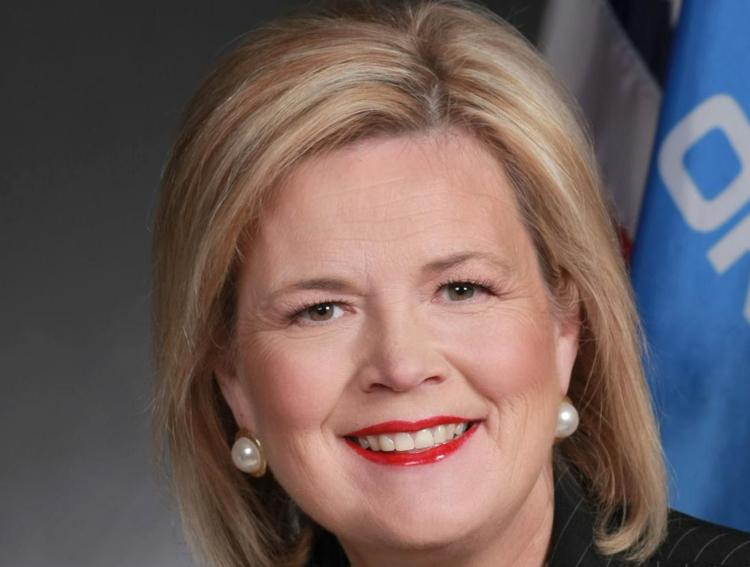 New records reveal Epic Charter Schools' sponsor was in touch with state auditor for months before scandal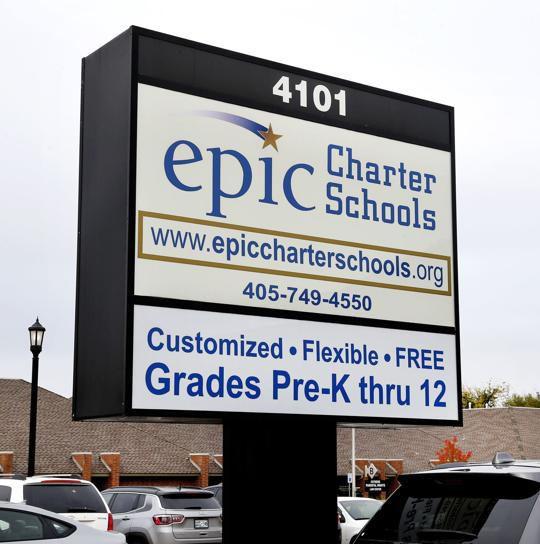 Governor requests state audit of Epic Charter Schools; school's sponsor already in touch with state auditor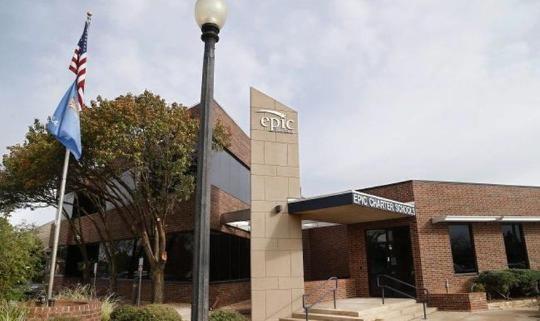 Records show FBI has also been looking into Epic Charter Schools, along with federal education investigators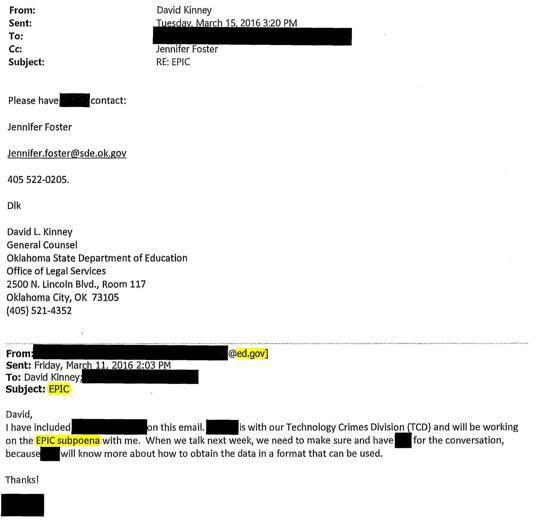 State superintendent reacts to Epic Charter Schools investigation; online school official claims innocence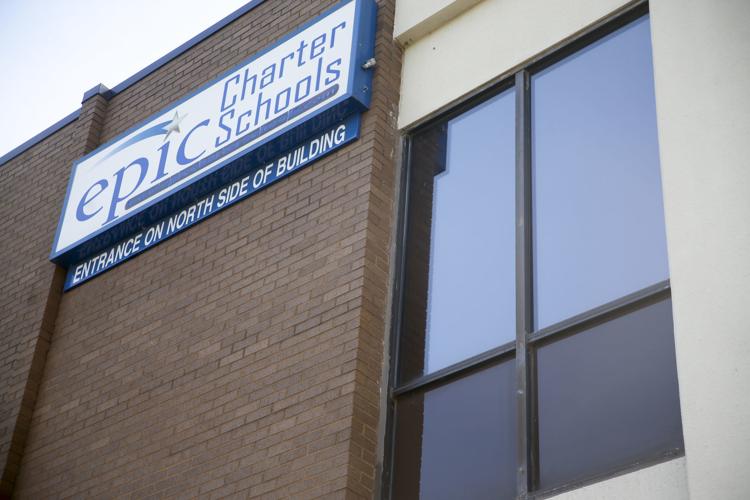 State senator raises new questions about Epic Charter Schools and oversight by Oklahoma State Department of Education
Leadership change at Oklahoma's largest virtual charter school likely necessitated by new transparency, conflict of interest law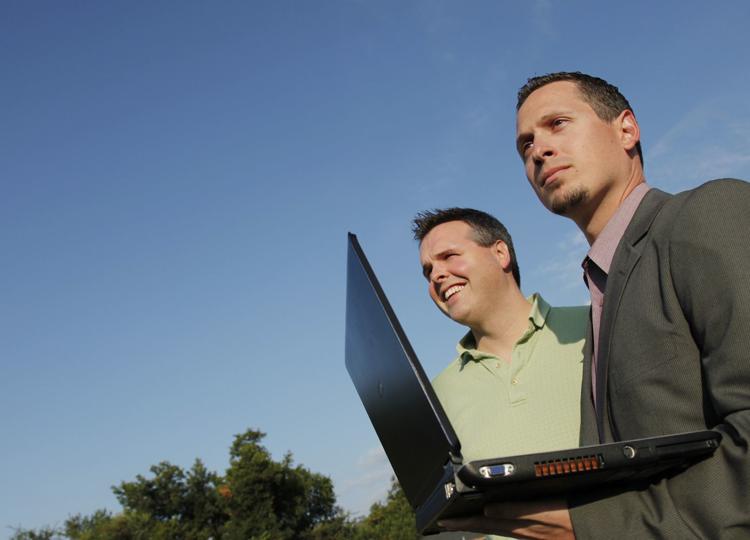 State Senate passes new transparency reporting requirements for virtual charter schools; bill headed to Gov. Stitt next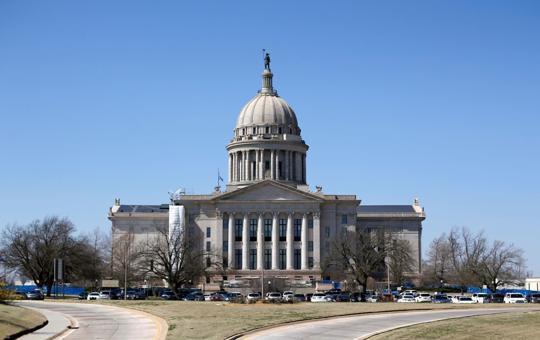 State education officials deny clearing Epic Charter Schools in investigation, despite school's new claims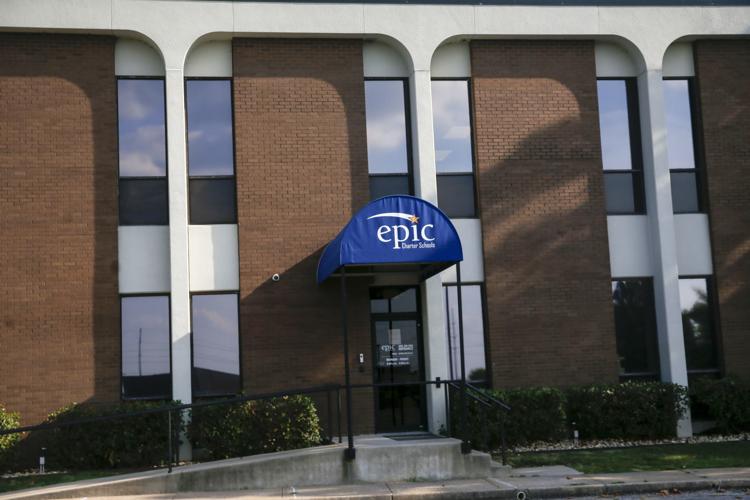 Epic Charter Schools, school reform and funding needs on the minds of Tulsa Republicans at Friday event with State Superintendent Joy Hofmeister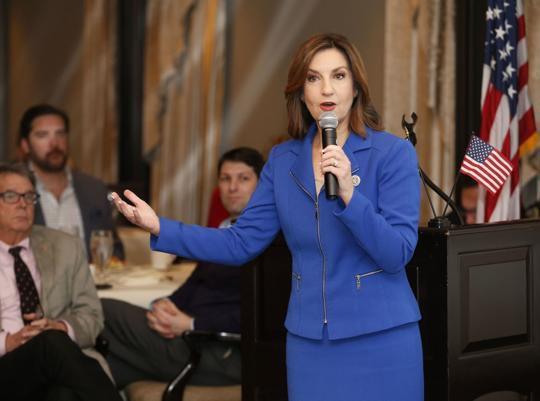 New transparency reporting requirements for virtual charter schools advance to state Senate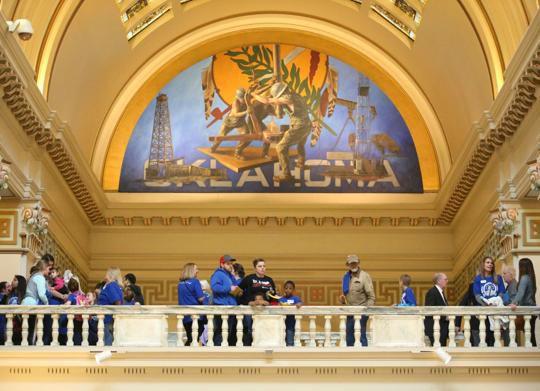 Parents, students pack Capitol to tell lawmakers about 'the array of reasons to choose Epic'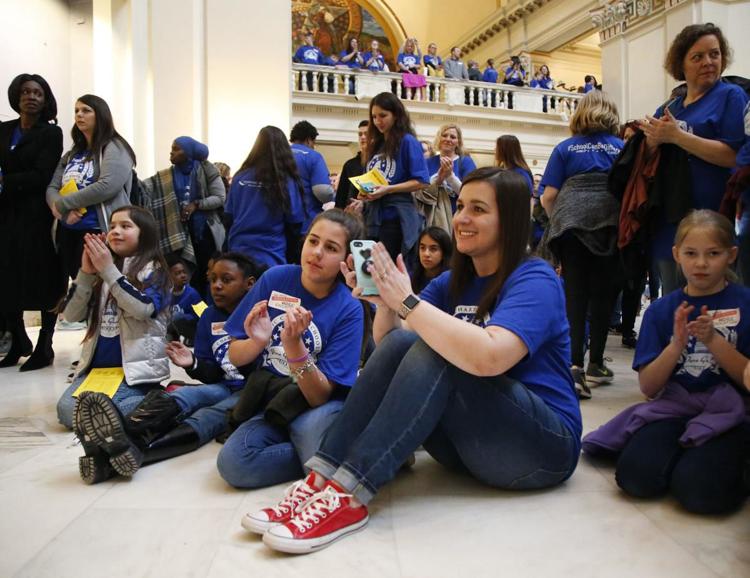 15 people with ties to Epic Charter donated $180,000 to 78 candidates for state office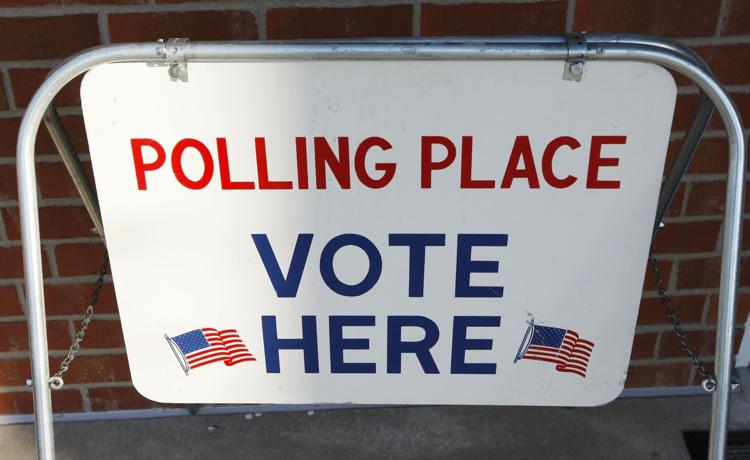 Epic Charter Schools under investigation by state, federal law enforcement agencies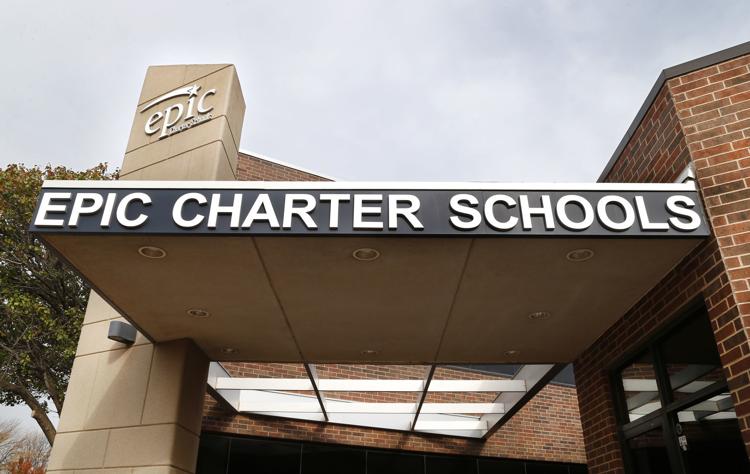 A study in contrasts: Most Tulsa County districts lose students while virtual numbers soar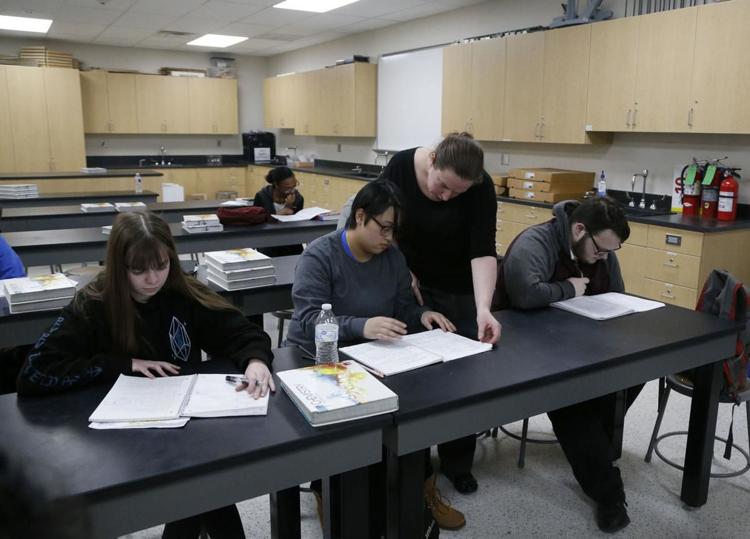 496 Tulsa Public Schools students left for EPIC virtual school since August. TPS to lawmakers: Regulation is needed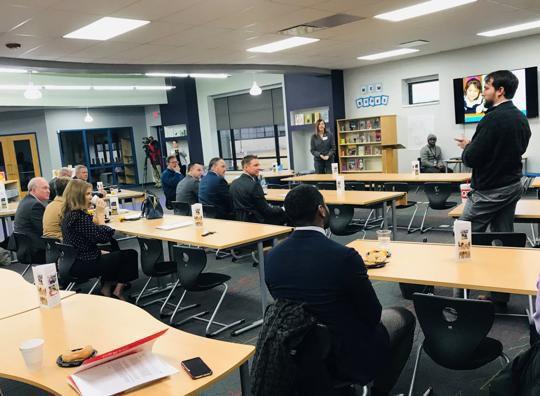 Skyrocketing student enrollment nets Epic Charter Schools nearly $39 million more in midyear adjustments to state funding for public schools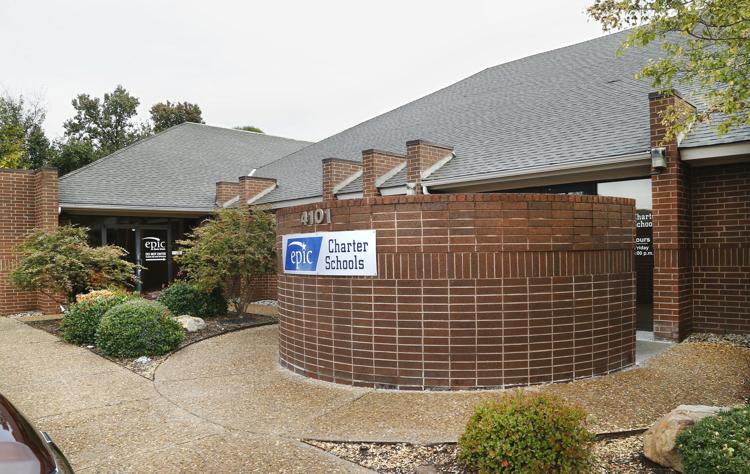 July 2019: Joy Hofmeister on Epic Charter Schools scandal
Andrea Eger
918-581-8470
Twitter: @AndreaEger