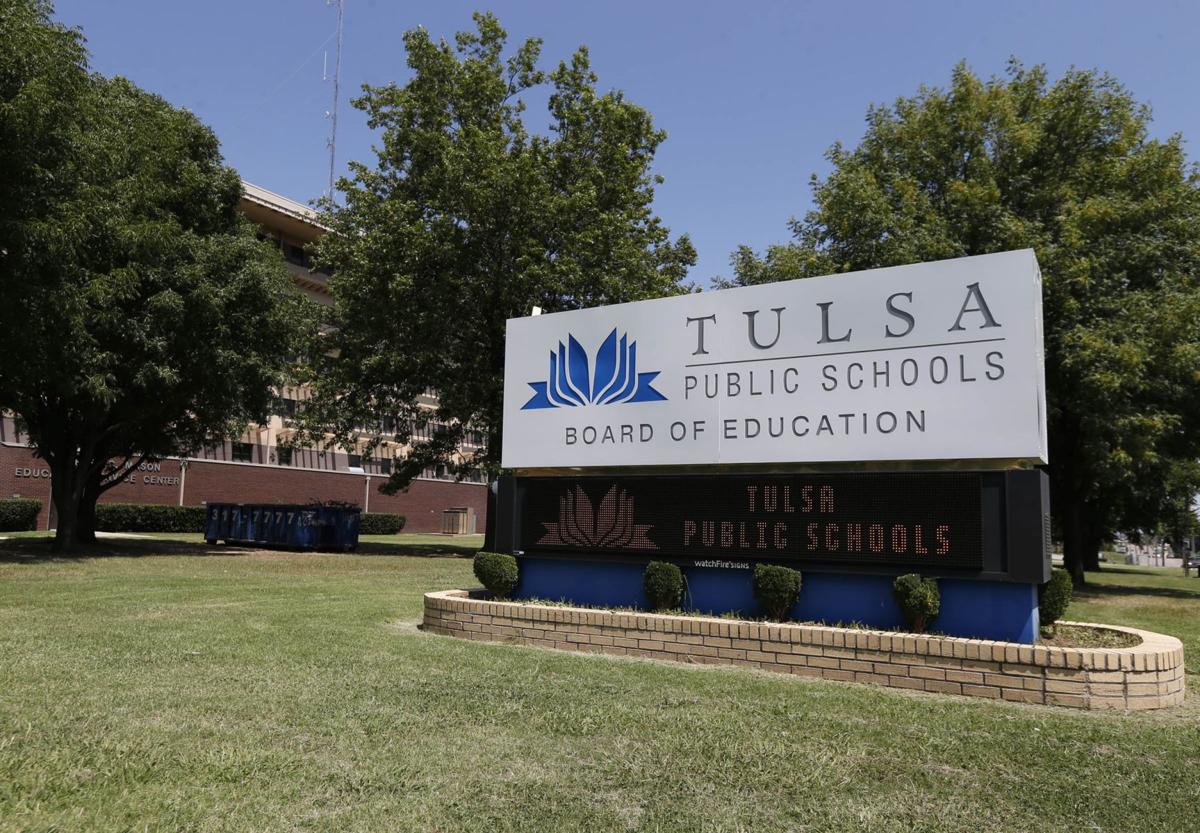 Union High School's Rebecka Peterson has been named one of six state-level finalists for the Presidential Awards for Excellence in Mathematics and Science Teaching.
Also a finalist for the State Teacher of the Year award, Peterson teaches pre-calculus and Advanced Placement calculus.
Award-winning teacher: Glenpool Public Schools' Linda McIntosh was named the Oklahoma Art Educators Association's Middle Level Art Educator of the Year for 2021.
Job fair: Tulsa Public Schools is hosting a job fair for open custodial and maintenance positions Tuesday and Wednesday from 10 a.m. to 3:30 p.m. at 1555 N. 77th E. Ave.
Vaccine clinics: Three local schools will host walk-in COVID-19 vaccine clinics Tuesday afternoon.
In Tulsa, clinics are scheduled for 3-5:30 p.m. at Burroughs Elementary School, 1924 Martin Luther King Jr. Blvd., and 4:45-7 p.m. at East Central Junior High School, 12121 E. 21st St.
To the north, the Washington County Health Department will have a COVID-19 vaccine doses available at Bartlesville's Jane Phillips Elementary School from 4-6 p.m.
All three events will have free pediatric and adult doses of the Pfizer vaccine available.
Thanksgiving meal service: With Tulsa Public Schools not in session Nov. 22-26, the district will offer seven days' worth of snacks and dinners via curbside pickup from 11 a.m. to 1 p.m. Friday at the former Grimes Elementary School, 3213 E. 56th St. Any child age 18 and younger is eligible to receive the food.
COVID-19 by the numbers: Several area school districts released updated COVID-19 case counts Friday.
Tulsa Public Schools reported 21 student cases and 10 employee cases, plus an additional 148 close contact exposures. Kendall-Whittier Elementary School accounted for eight confirmed cases and 47 close contact exposures.
Bartlesville Public Schools reported 12 positive cases among its staff and students, plus an additional 16 people in quarantine.
Bixby Public Schools reported 20 active cases among its staff and students. No individual campus had more than five confirmed cases.
Broken Arrow Public Schools reported 71 confirmed cases among its students and eight among its employees. The district does not differentiate among campuses in its public reporting.
Glenpool Public Schools did not have any reported confirmed cases of COVID-19 among its employees or students.
Jenks Public Schools reported four cases among its employees and 33 among its students, including a dozen at West Intermediate School.
Owasso Public Schools reported 24 cases among its students and three among its employees. The district does not differentiate among sites in its public reporting.
Sapulpa Public Schools reported one case among its employees and three among its students across all campuses.
Union Public Schools reported 10 cases among its employees and 36 among its students, including nine at Union High School alone.
Board meeting schedule: The boards of education for Bartlesville, Catoosa, Tulsa and Woodland have meetings scheduled for Monday.
The state board of education is scheduled to meet Thursday in Oklahoma City.