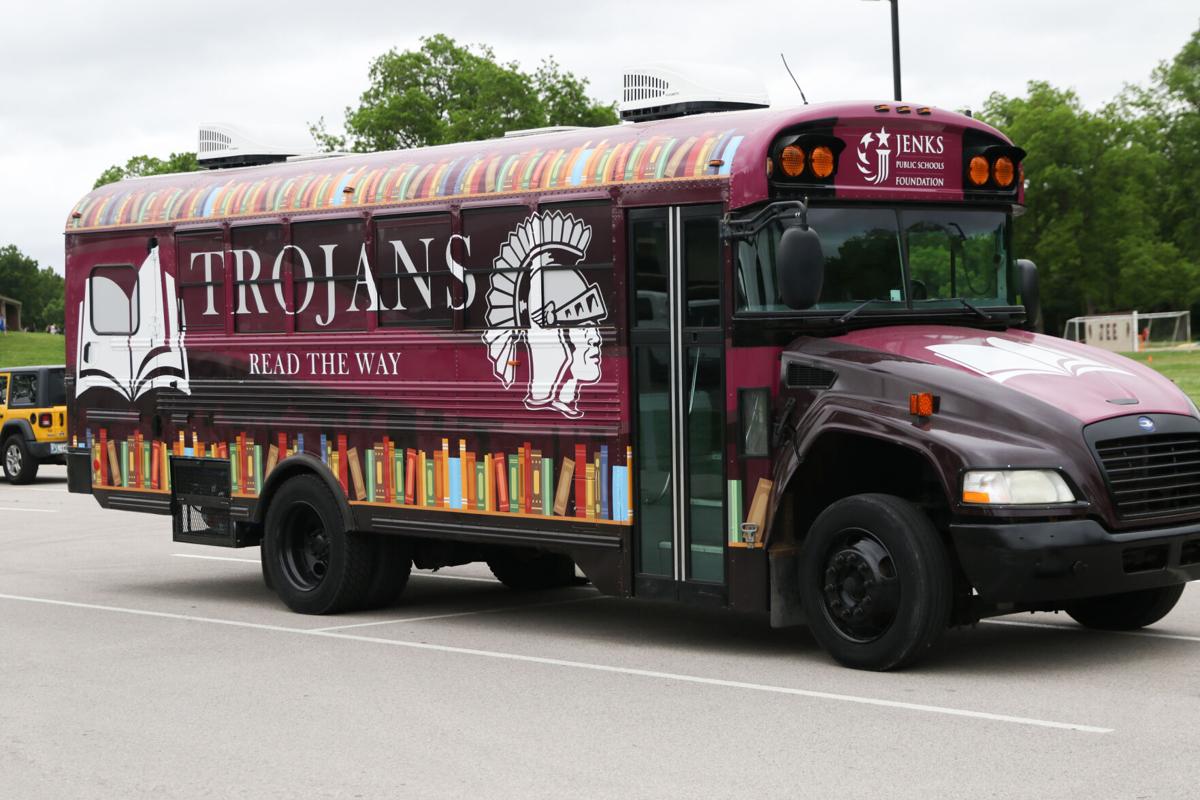 Jenks Public Schools Foundation's Trojans Read the Way Bookmobile is one of three recipients of the 2021 Outstanding Program Awards for Oklahoma School Foundations.
Originally based out of a van, the foundation raised enough funds to retrofit a retired school bus to accommodate bookshelves and a freezer for popsicles. During summer 2021, the bookmobile distributed more than 2,300 new and gently used books and served an average of 150 students per week.
Other recipients include the Grove Foundation for Excellence's "Get Books, Not Twix!" vending machine and the Community and Schools Together Initiative sponsored by the Putnam City Schools Foundation. Along with a plaque and $1,000, the honorees will present a webinar on Oct. 27 on their respective programs.
Life after high school: The Osage Nation Education Department will host its sixth annual College and Career Fair on Nov. 4 at the Osage County Fairgrounds in Pawhuska. The event is open to all local high school students.
Additionally, Oklahoma Ag in the Classroom has scheduled one-day career workshops for Claremore, El Reno, Hobart, McAlester and Woodward during November and December for teachers, school administrators, 4-H leaders and high school students. Funded by a national grant, the workshops are limited to 25 school representatives and 25 students. Student attendees will be required to participate in an agriculture-based job shadowing experience as part of the program.
COVID-19 by the numbers: Despite fall break, Tulsa Public Schools released updated COVID-19 case counts Friday.
Through the close of business Thursday, Tulsa Public Schools reported 12 confirmed cases among its students and staff, plus an additional 132 close contact exposures.
Seven confirmed cases and 62 close contact exposures were reported at Carnegie Elementary School. An additional 55 close contact exposures were reported at Springdale Elementary School.
Due to fall break, several other area districts either published updates at different intervals or refrained from updating case counts until after classes resume.
Board schedule: The boards of education for Bartlesville, Catoosa and Tulsa are all scheduled to meet Monday.
Bartlesville Public Schools' board of education also has special meetings scheduled for Tuesday and Wednesday.