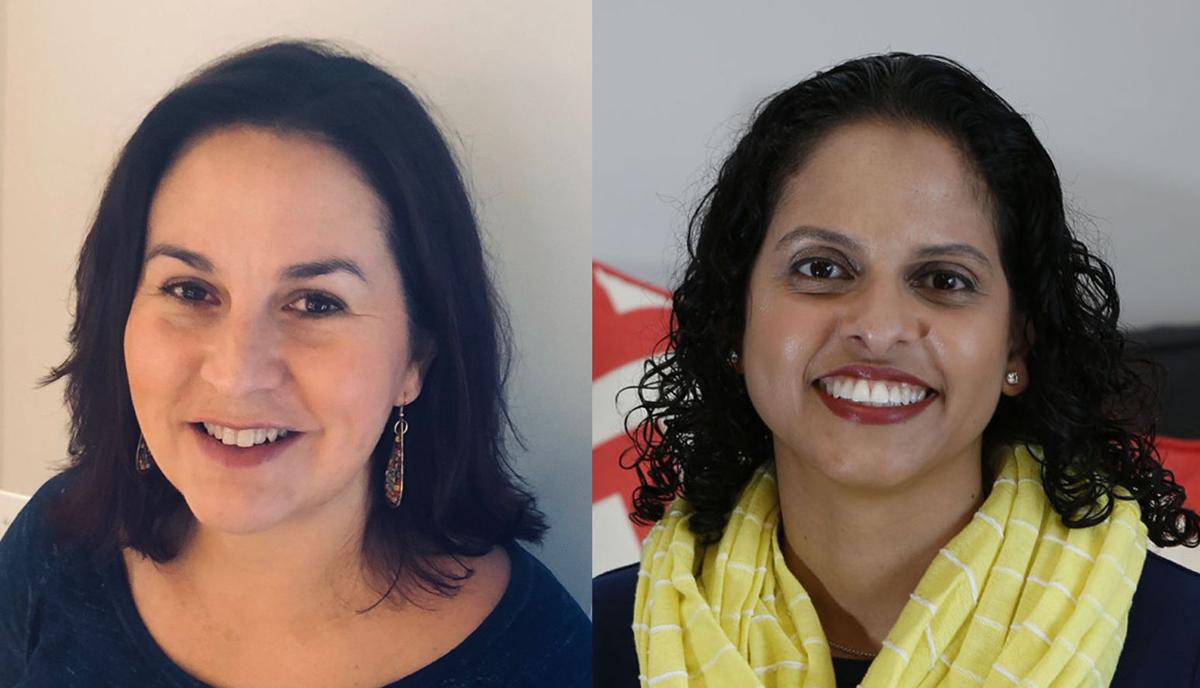 The Tulsa school board welcomed two new members before replacing its president and vice president during a somewhat contentious virtual meeting Monday evening.
Jerry Griffin and John Croisant joined the board for the first time since being elected last week. Both were sworn in and talked about assuming their new responsibilities for the next four years.
"I'd just like to thank everybody for their vote and for all the support in the community," said Griffin, a University of Oklahoma professor who beat longtime District 6 representative Ruth Ann Fate by 33 votes. "I look forward to this adventure."
Croisant, an Allstate agent who taught at Edison High School for 12 years and was elected to District 5, thanked those who voted despite the COVID-19 pandemic.
"I know this was a difficult process for everyone," he said. "Just the fact that so many people turned out to vote — not just for our race but for many others — says a lot about the people of Tulsa. They really want to support people who are going to go out and support them to the best of their ability."
Immediately following the swearing-in ceremony, board President Shawna Keller asked for nominations to serve as president for the next year. Vice President Suzanne Schreiber nominated Keller, whom she commended for navigating the board through a massive budget crisis as well as her handling of the controversial Indian Education Program reorganization.
Board member Jania Wester also supported prolonging Keller's presidency, saying the district needs consistency and experience during the ongoing pandemic.
When it came time to vote, however, the nomination was shut down 4-3. Both new board members, in addition to Stacey Woolley and Jennettie Marshall, voted against Keller.
Griffin then nominated Woolley, who he said has "all of the attributes of an objective person" and would make a great president because she listens and cares.
Board members unanimously voted to name Woolley their next leader.
Next, Griffin nominated Marshall to serve as vice president. Keller and Schreiber spoke out against that nomination, accusing Marshall of failing to communicate with them about concerns they've raised to her in the past.
Marshall long has been a vocal critic of the district's overall leadership and also has accused Schreiber of having a conflict of interest during prior votes because of her involvement with the George Kaiser Family Foundation.
"Ms. Marshall has made some serious allegations against this board as lacking in integrity, being untrustworthy, not being truthful and not being transparent," Schreiber said. "I think those things make me have concerns about whether or not she can work with all of us and trust everyone on the board and move forward in a positive way.
"I've wanted to have that conversation with her over several months, but I have not been able to connect and have her respond to me reaching out."
The board voted 3-4 against making Marshall vice president, with the only yes votes coming from Marshall, Griffin and Woolley.
Schreiber then nominated Wester to replace her as vice president and lauded the District 2 representative for her bright demeanor, positive attitude and unwavering dedication to the Latino community.
This time opposition came from Marshall, who said she's concerned that Wester hasn't properly represented the Black constituents in her district.
"We keep hearing about the Latinx, and we need to serve all children," Marshall said. "So if you're talking about moving into a board leadership position where you serve all children — you're representing all children from a leadership perspective. And, basically, I have had to represent the African American community of her district."
The board approved Wester as its vice president, with two no votes coming from Marshall and Griffin.
---
Kyle Hinchey 918-581-8451
Twitter: @kylehinchey
Be the first to know
Get local news delivered to your inbox!