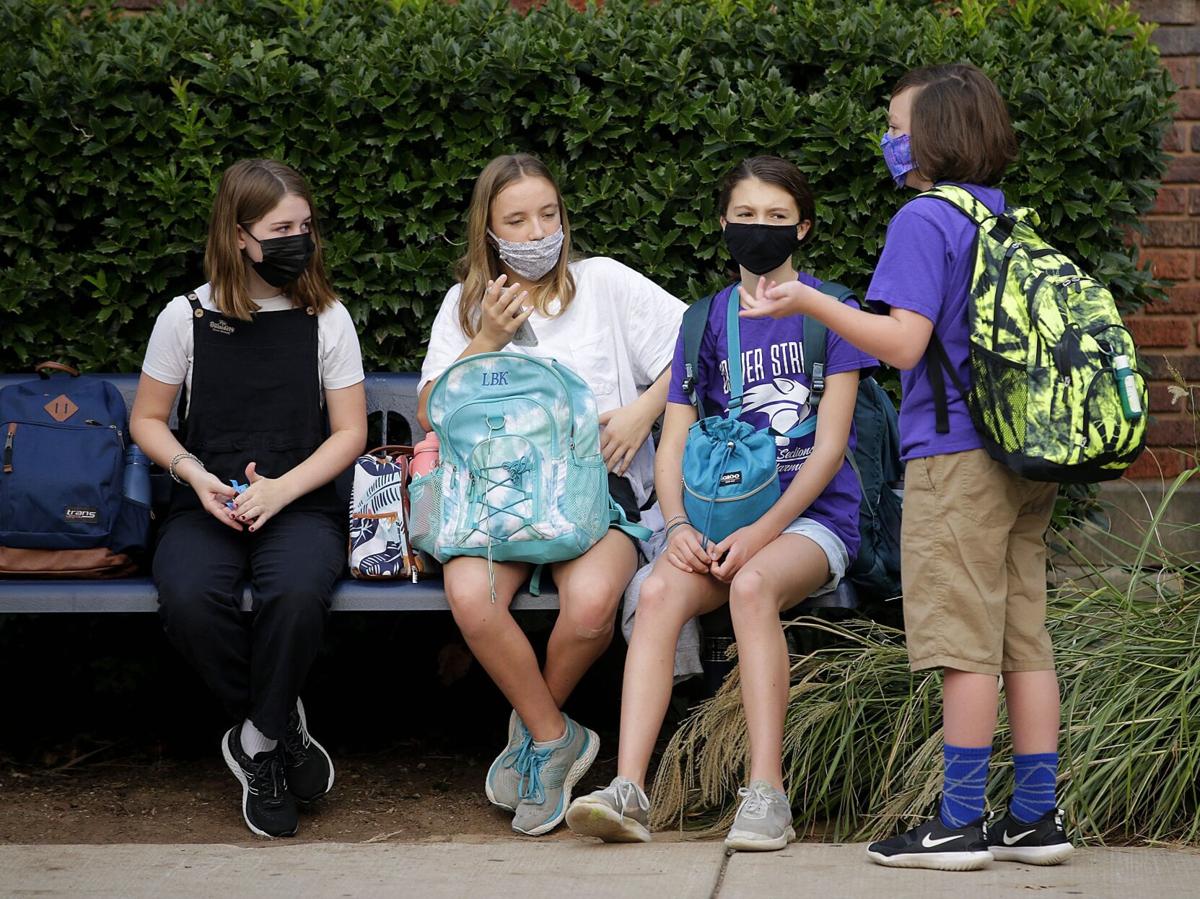 With new mask guidelines scheduled to take effect for students on Tuesday, the number of close-contact COVID-19 exposures across Tulsa Public Schools continues to climb.
According to data released Friday afternoon, 1,038 close-contact exposures and 141 confirmed cases were reported among the district's campuses by the close of business Thursday.
Students accounted for all but 14 of the exposures and 20 of the confirmed cases.
Just one week earlier, the district reported 603 close-contact exposures and 127 confirmed cases among students and staff.
With 12 documented infections, Thoreau Demonstration Academy was the only campus to report a double-digit case count, followed by Skelly Elementary and Rogers Middle and High School, which had nine confirmed cases each during the reporting period.
Memorial Middle School and Webster Middle and High School each reported 70 close-contact exposures. Other schools with 40 or more reported close-contact exposures include Skelly Elementary, Bell Elementary, Carver Middle School, East Central Junior High, Carnegie Elementary, Peary Elementary and Anderson Elementary.
Hawthorne Elementary School, which was in distance learning Wednesday, Thursday and Friday after one-third of its teachers called in absent, reported nine close-contact exposures and one confirmed case of COVID-19. With the district closed Monday in observance of Labor Day, a decision about the status of Tuesday's classes at Hawthorne will be made by 4 p.m. Monday.
Citing guidance from the Centers for Disease Control and Prevention, TPS defines "close-contact exposure" as being within 6 feet of an infected person for 15 minutes or more.
TPS does not distinguish between staff and students in its campus-level data reporting.
By comparison, Oklahoma City Public Schools, the state's largest brick-and-mortar district, had 368 reported cases among students and 52 reported cases among staff. The district does not publish exposure data.
The increased case and exposure numbers come right before the Tulsa district implements a more stringent masking policy. TPS students will wear masks while in school starting Tuesday, unless they have an approved exemption on file with the district.
Parents seeking an exemption for their child due to medical, academic, social or emotional reasons must file a request in writing with the district by 5 p.m. Sept. 17. Exemption requests submitted after that date will be accepted only under specific circumstances, such as a student's moving into the district or being newly diagnosed with a medical condition that would make mask-wearing impractical.
Citing a federal order requiring masks on public transportation, the exemption forms do not extend to school buses.
On Wednesday, an Oklahoma County District Court judge granted a temporary injunction blocking enforcement of the law created by Senate Bill 658, which prohibits public school districts from requiring masks on campus unless a state of emergency declaration is issued by the governor. To date, Gov. Kevin Stitt has not done so.
However, the temporary injunction will not take effect until the written order is filed. If that does not happen before the start of classes on Tuesday, attorneys with the Oklahoma State Department of Education said by email Friday that TPS and other districts requiring masks would still have the authority to take disciplinary action against a student who does not comply and has not utilized any available opt-out provisions.
As of Friday, a handful of districts and public charter schools statewide are already requiring masks on campus. They include Oklahoma City, Santa Fe South, Hulbert, McAlester and Burns Flat-Dill City.
"Disciplinary action associated with violation of a district or site level school masking policy would presumably be limited to the same types of consequences as for dress code violations under the district's policies," the attorneys wrote.
"We would hope a school district could work to a satisfactory and amicable resolution with regard to a student who needs an exemption."
---
Featured video: Tulsa's mayor discusses why the city doesn't have another mask mandate