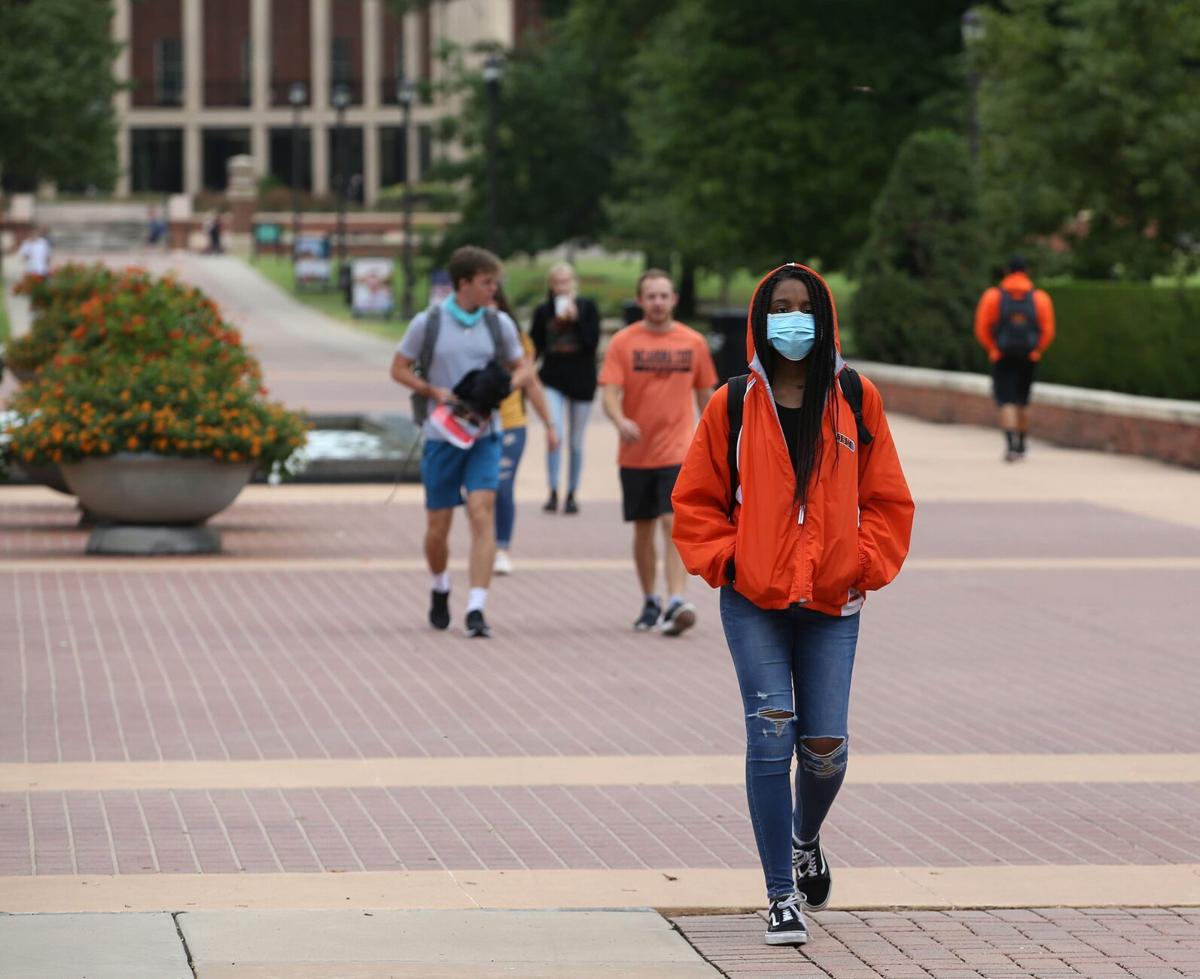 OKLAHOMA CITY — A report released Thursday gives higher education good marks on spending COVID-19 relief dollars but says institutions could suffer financially if out-of-state students don't return.
The Oklahoma Legislative Office of Fiscal Transparency said higher education in the state got $180 million in Coronavirus Aid, Relief and Economic Security Act funds, of which $114 million had been spent through February.
While at least 50% of the grant funds were required to be used for student relief, Oklahoma used 58% for that purpose, according to the report.
Student relief includes money related to refunds for housing, food or other services that could not be provided.
Other funds could be used for institutional needs, such as technology.
The report concludes that there was little risk of federal recoupment of the grant funds because they weren't used as required.
The report says higher education institutions had strong accountability measures in place.
On another issue, the report says out-of-state students make up 13.3% of the population but account for more than 26% of tuition revenue for colleges and universities.
"Enrollment trends will certainly be impacted by COVID-19," the report says. "Already, disruptions related to Coronavirus have impacted Oklahoma students' ability to graduate from programs on time. Data reflects that low-income and minority population students are most likely to either not re-enroll or reduce their course load."
With restrictions on international travel and a shift toward online instruction, the out-of-state student population will likely affect enrollment and revenue, the report says.
Oklahoma Chancellor for Higher Education Glen Johnson said that while there has been some decline in enrollment, it has not been as great as some other states have seen.
He said the office of the State Regents for Higher Education has worked to mitigate the impact of COVID-19, such as sharing faculty among institutions and combining back officer functions.
---
Biden introduces 'big, bold' infrastructure plan