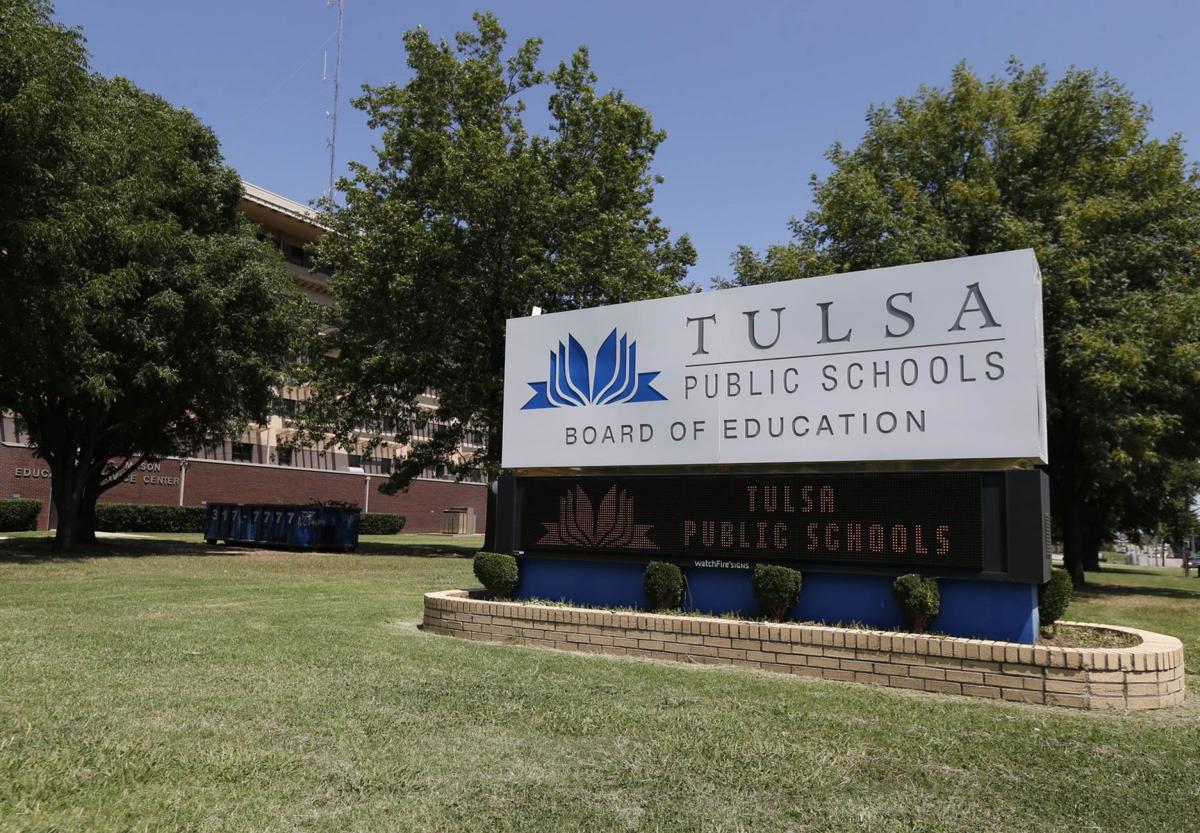 When Tulsa Public Schools' 2021 bond proposal goes before voters on June 8, work will still be underway from its last package.
In 2015, voters approved a six-year, $415 million bond package. As of May 5, $32.5 million of those bond funds have not been released yet and 13 construction projects are still outstanding, including interior renovations at four campuses and roof work at three more.
Four projects are scheduled to be completed by the start of the 2021-2022 school year, including a new stadium for Central Middle and High School.
"Some of the projects on the list, the money just hasn't been released to complete those projects," TPS Executive Director of Bond Projects and Energy Management Chris Hudgens said. "This is a typical summer construction project list."
Although nationwide supply issues caused by COVID-19 have not delayed any of the remaining projects yet, he said those lag times may start showing up over the summer.
For example, the lockers that will be included in the renovation of east Tulsa's Dolores Huerta Elementary School were scheduled to be delivered in June, but that date is now to be determined.
"This locker manufacturer has two companies and makes about 50 percent of the lockers in the United States," Hudgens said. "So this is going to impact everybody."
Among the remaining projects is replacing the elevator at the now-shuttered Wright Elementary School. The school closed at the end of the 2019-2020 school year and the building currently houses a district-authorized charter school.
Hudgens said the elevator replacement will continue in summer 2022 as scheduled as part of the district's lease agreement with the building's current occupant, Collegiate Hall.
However, the funds for another project at that campus, $2.9 million earmarked for heating and ventilation improvements, were reallocated in October for air quality improvement projects at 13 sites across the district, as was the $1.75 million originally meant for a new addition at the now-closed Jones Elementary.
"With the 2015 bond, we were already looking at upgrading the oldest HVAC units to have this automated air on demand," bond project manager Ellen Duecker said. "At the time, we were looking at carbon dioxide levels and making sure that an automated system would pull in enough fresh air. Suddenly, those new systems have a different purpose."
Unless completed under budget or with an assist from private donations, state law requires school districts spend at least 85 percent of proceeds on projects and items specifically listed in the bond proposal.
That remaining 15 percent, if not used for the items specifically listed in the bond proposal, must go towards projects similar to the ones approved by voters, such as ventilation improvements.
Of the $415 million in the 2015 bond, $20.3 million was moved to other projects due to school closures, ventilation needs exacerbated by COVID-19 or, in the case of a proposed addition for Edison High School, a shift in enrollment patterns.
Before any bond funds are redirected from the approved proposal to other projects or purchases, such as Wright's HVAC improvements or the addition at Jones, those changes are subject to approval by both the board of education and the Citizens Bond Oversight Committee.
The committee was established in 1996 with the first approved bond package of a 20-year plan. Its members meet regularly through the entire span of the bond to monitor progress on the proposal's components. The committee includes appointees from all seven board districts across TPS, plus members from community and school organizations.
A member of the 2015 Citizens Bond Development Committee, Josh Roby is chairman of its 2021 successor. A parent of three TPS students, he is also co-chairman of the Citizens Bond Oversight Committee for the 2015 proposal.
Roby reiterated that the committee does not have a say on whether a campus slated for bond improvements can remain open. However, the committee members can – and do – routinely make the rounds at sites around the district to see whether the bond-funded projects are there as promised.
"If we're being told bond funds went to this, they (committee members) go visit it and make sure it actually happened," Roby said. "It is really important that people to know this is not a rubber stamp. It is very much a group of people who care about the district, the kids, the facilities and ensuring that the funds are spent the way we told the voters it would be spent."
The bond oversight committee also has to approve substantive adjustments to projects, such as the new stadium at Will Rogers Early College Middle and High School.
As initially approved, the project was budgeted for $4.8 million and included plans for bleachers on the east and west sides of the field.
However, with the implementation of a 25 percent tariff on steel imports in 2018, TPS athletic director Gil Cloud said those plans had to change in order to stay within budget.
"What that cost us was $1 million, which was basically the west side grandstand," Cloud said.
The 2021 bond does include funds to add Rogers' westside grandstand, which would share some facilities with a new softball facility also included in the proposal. It would also add enough seats to potentially bring in additional money for the district – or at least enough seats for the Rogers community to use it for more than athletics.
"It's a loss of revenue for the district," Rogers Principal Nikki Dennis said. "Until I get that other side of the football stadium completed, I can't rent it out for events. It's not large enough to host my graduation. It's a nice facility and we can host games there, as can Hale, but until it is finished, we can't rent it out to others."
Absentee ballot requests must be received by 5 p.m. Tuesday. Early voting is scheduled for 8 a.m. to 6 p.m. on Thursday and Friday. If approved, the proposal would keep property tax rates level and replace the district's 2015 bond package, which is scheduled to be retired in August.