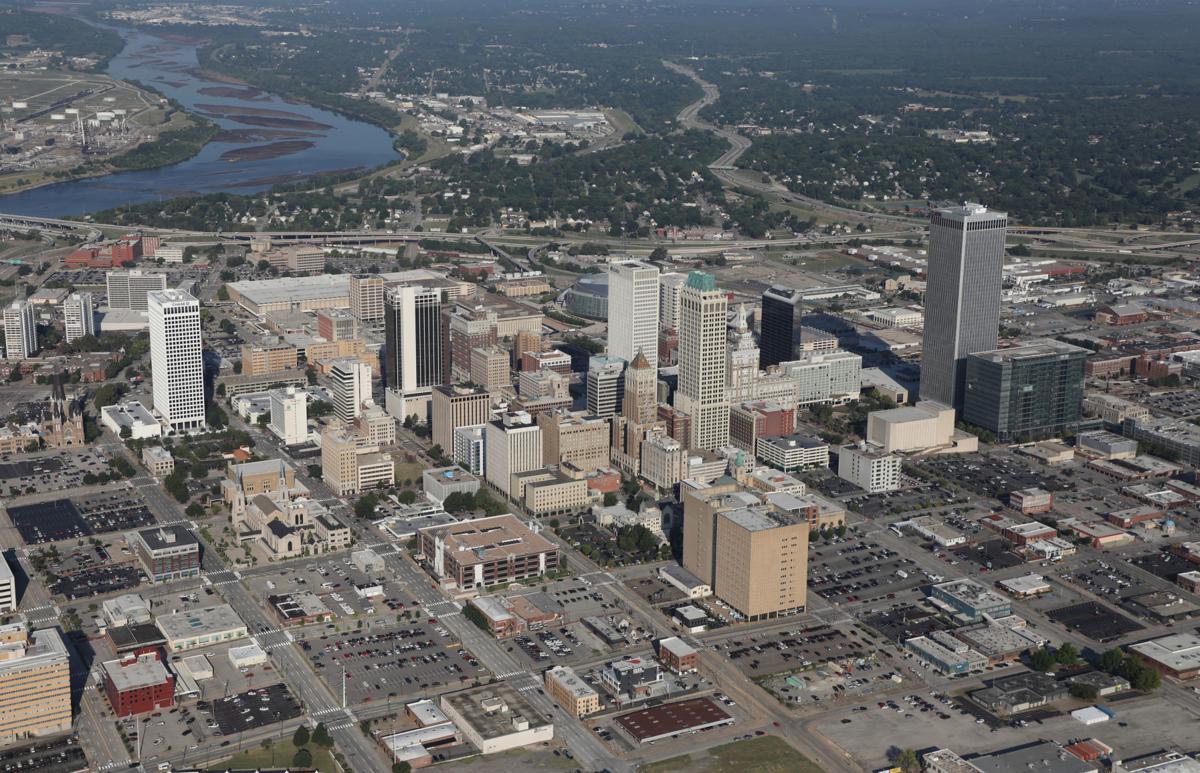 A new program aimed at boosting Tulsa's number of young college graduates is set to launch Oct. 1.
Campus Tulsa is a new workforce development partnership of the Tulsa Regional Chamber, the city of Tulsa and the George Kaiser Family Foundation, modeled after a similar program that helped Philadelphia more than double its number of 25- to 34-year-old college degree holders between 2000 and 2017.
"People choose place as much as they choose professions," said Ashley Philippsen, deputy chief of community development and policy for the city of Tulsa. "We want to provide meaningful, immersive experiences around all aspects of Tulsa — from the social to the professional to housing — so they really understand the history, the current climate and the future of Tulsa."
The Campus Tulsa announcement came Thursday at the chamber's annual State of Education event, which was held virtually this year because of the pandemic.
The idea is to lure college students and recent college graduates back home to the Tulsa area — or, as Philippsen put it, "to win our own backyard" — or to attract them from elsewhere in the country.
The method includes significantly expanding summer internship opportunities with Tulsa employers and offering additional supports such as professional development opportunities, housing and relocation information, and job boards and career fairs.
"Campus Tulsa is our first comprehensive approach uniting businesses, uniting young people and institutions of higher ed to increase our target demographic," said Philippsen.
Rue Ramsey, vice president of workforce and talent strategies at the Tulsa Regional Chamber, said employers are urged to register their existing internships at campustulsa.com when the site launches Oct. 1.
And employers looking to expand intern opportunities or those looking to establish them for the first time can get help through Campus Tulsa.
"We are a resource that will help you launch your internship program in Tulsa," said Ramsey. "We want to be the internship hub in the country. … The time is now to close this gap in our demographic."
Before the event, Deborah Diamond, president of Campus Philly, met with program organizers and Tulsa employers interested in participating in the new local initiative.
Campus Philly has fueled economic growth in the Philadelphia region by helping attract, grow and retain young talent, and its model has been replicated in other areas, including Wichita, Kansas, and Greensboro, North Carolina.
In 2000, Philadelphia was home to 63,114 college graduates between the ages of 25 and 34. It had 128,389 in 2017.
"We're really a different city when it comes to talent and, therefore, when it comes to business and economic growth," Diamond said. "The growth that we are seeing is diverse and inclusive."
Brandon Oldham, program officer for the George Kaiser Family Foundation and a Tulsa native, said at Thursday's chamber event that researching Campus Philly's model made him realize that Oklahoma City had been employing similar strategies — and they had worked on him personally when he was a student at the University of Oklahoma in Norman.
"I interned in Oklahoma City and then worked there immediately after. I did not find myself back in Tulsa until my fiancee at the time took an internship in Tulsa, fell in love with the city and convinced me to come here for a weekend," said Oldham.
"Her employer, Gable Gotwals, took the opportunity to put together a weekend to showcase Tulsa to spouses and significant others, and it worked to get us back here to Tulsa."
In addition to helping interns develop new skills, Campus Tulsa will help them understand that Tulsa is a helpful, mission-driven community and see how they can fit in here, Philippsen said.
"Why am I here? How do I contribute to Tulsa?" she said people will ask. "People need to see that there is a path for them in Tulsa — not just professional but to contribute to our city and our city's growth."
---