Editor's note: This story was updated after publication with comments from the board member who chose not to wear a mask during the meeting.
---
BROKEN ARROW — The Broken Arrow Public Schools Board of Education on Wednesday approved a plan to start the school year in person on Aug. 19.
All employees and students in third grade and higher will be required to wear masks in an effort to stop the spread of COVID-19 as they return to the classroom next month. Those who are uncomfortable with attending school in person will be able to sign up for the district's virtual academy until Aug. 5.
Superintendent Janet Vinson said the mask mandate doesn't affect younger students because the district's medical consultant explained that they are at lower risk because they don't have the lung capacity to expel or inhale the virus as adults do.
Broken Arrow decided against starting the school year through distance learning like some other districts, including Tulsa Public Schools, because there was no state directive to do so, Vinson said.
She added that the decision not to proceed with a hybrid model, where students are split into two groups that take turns engaging in distance learning, stemmed from a district survey that showed a majority of the community desired 100% in-person instruction. But nearly 41% of respondents favored some form of splitting students, compared to 49% that favored complete face-to-face learning.
"These aren't easy decisions," Vinson said. "... It's a no-win situation for us. Regardless of what we decide, we know we're going to make at least 50% of the people unhappy. So we have to divert back to what is the best for our entire community, and every community is different."
The district's Aug. 19 start date is dependent on whether the city of Broken Arrow is in the "red zone," which is dictated by rate of spread, on Aug. 10. Broken Arrow has recorded the third-highest number of COVID-19 cases in Oklahoma since the start of the pandemic.
Classrooms for second grade and lower will transition to distance learning for 14 days if a student or teacher is infected with COVID-19. If there is an infection in a classroom requiring masks (third grade and up), the class will remain in session while school officials engage in contract tracing for that individual.
A school building will shut down and transition to distance learning for two weeks only when there are infections in 30% of its classrooms.
The school district has developed multiple safety phases that will be utilized throughout the year. The first nine weeks will be spent in the orange phase, which calls for full safety precautions and restrictions on large student assemblies.
All guests will be subjected to a temperature scan before entering a school building, though students will not have to undergo the checks.
If the risk of spread significantly reduces during those initial nine weeks, the district will transition to the yellow phase. The main difference, Vinson said, is that some large assemblies would be allowed — though mask requirements still would be in effect.
After yellow is the green phase, during which most restrictions are lifted and masks become optional.
Board member Brandy Roulet said she's seen social media posts from families who have decried the use of masks if they became mandated by the district. She implored them to "put the good of many above maybe your antimask view" and to think about students and employees who are immunocompromised and have underlying health issues that prevent them from wearing masks.
"We need to get through these first nine weeks to try to get out of the orange, and we just need everyone's help to do that," Roulet said. "It's not ideal, obviously, that all of us have to wear masks all the time, but if it can get our kiddos back in school and get all the services they need, the extracurriculars they need, the in-person instruction, then we just have to do it."
Board President Steve Allen, who did not wear a mask during the meeting, said that policing masks can't be the No. 1 priority and that the district shouldn't discipline students who wear them incorrectly. 
"Our priority is educating the kids here and doing our best to keep them safe," Allen said. "So hopefully we'll police masking positively and not punitively."
---
20 quotes from Oklahoma educators on going back to school during a pandemic
COVID Teachers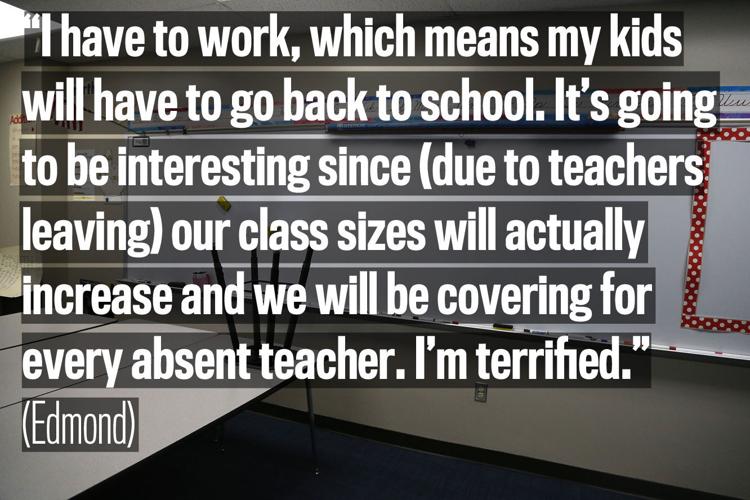 COVID Teachers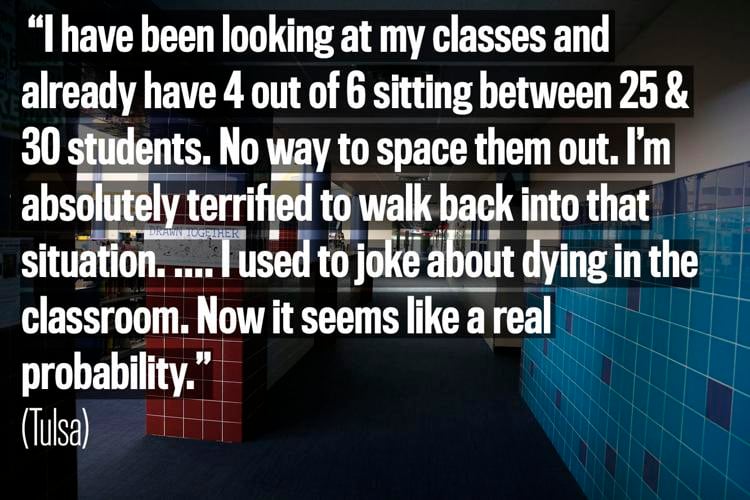 COVID Teachers
COVID Teachers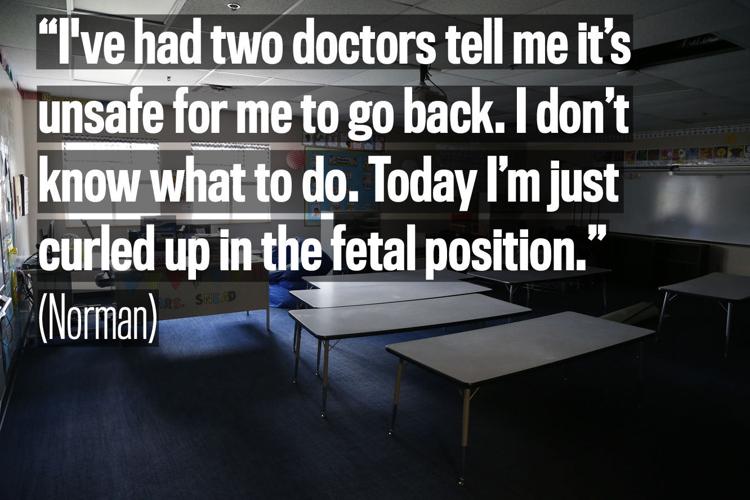 COVID Teachers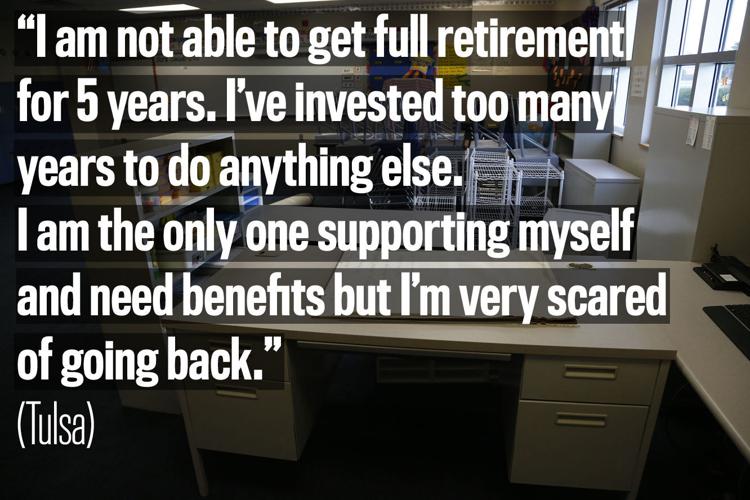 COVID Teachers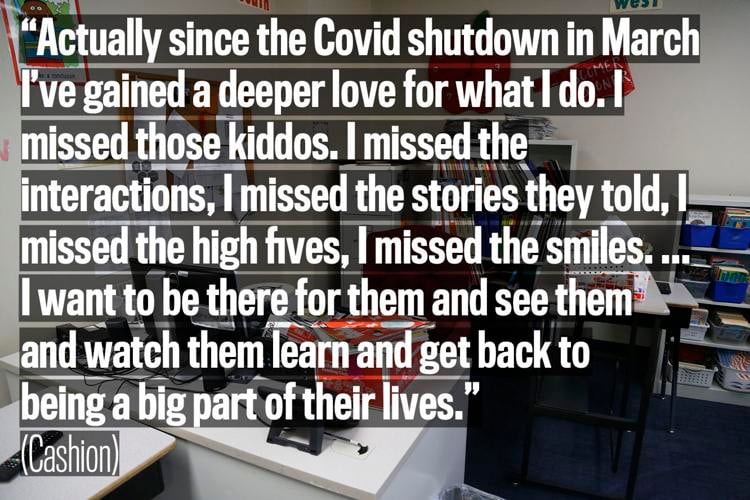 COVID Teachers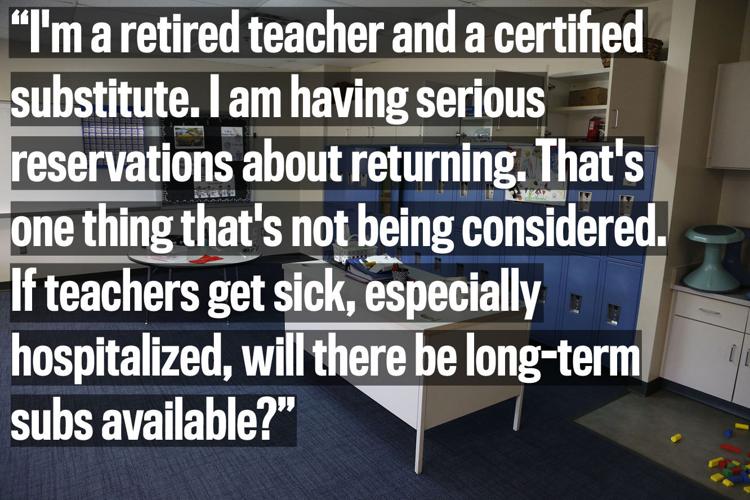 COVID Teachers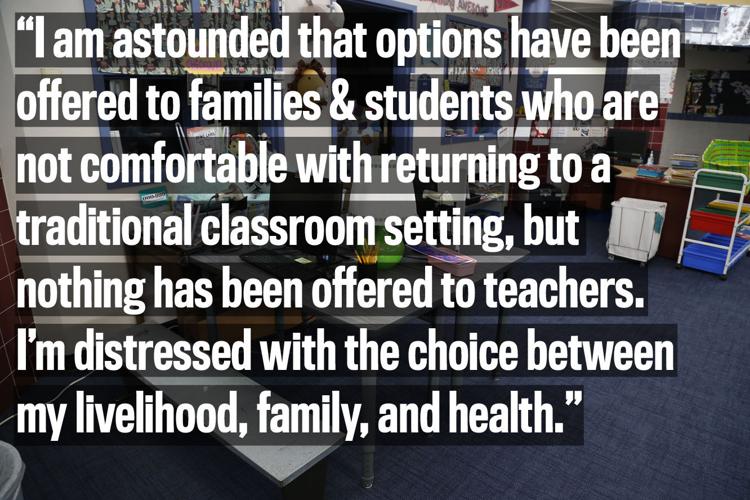 COVID Teachers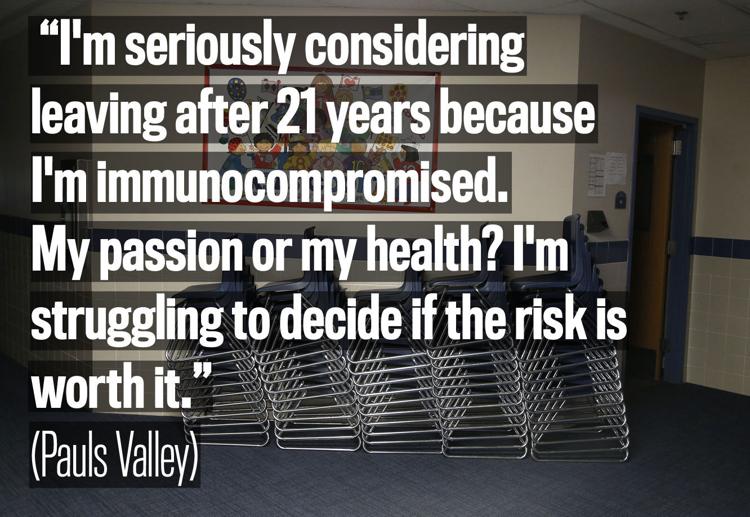 COVID Teachers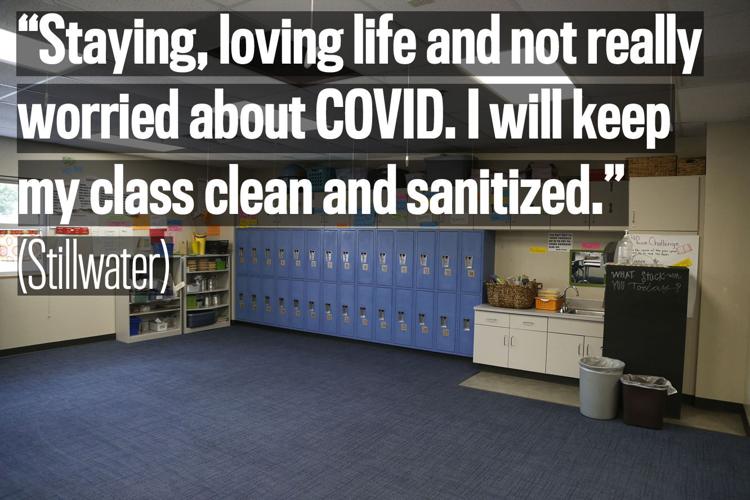 COVID Teachers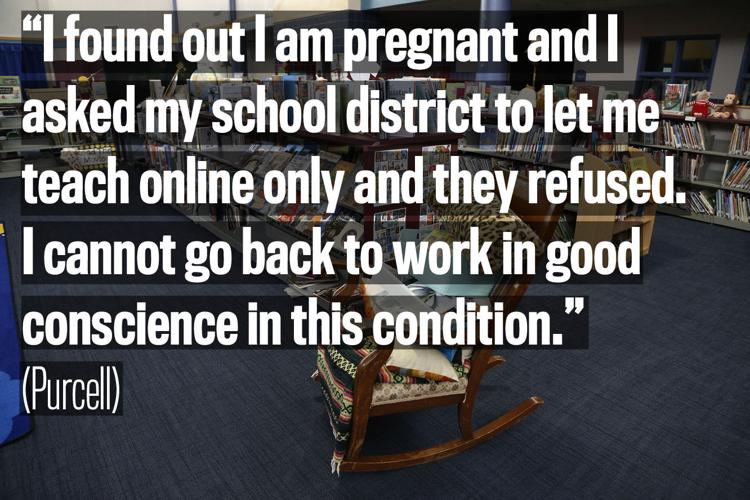 COVID Teachers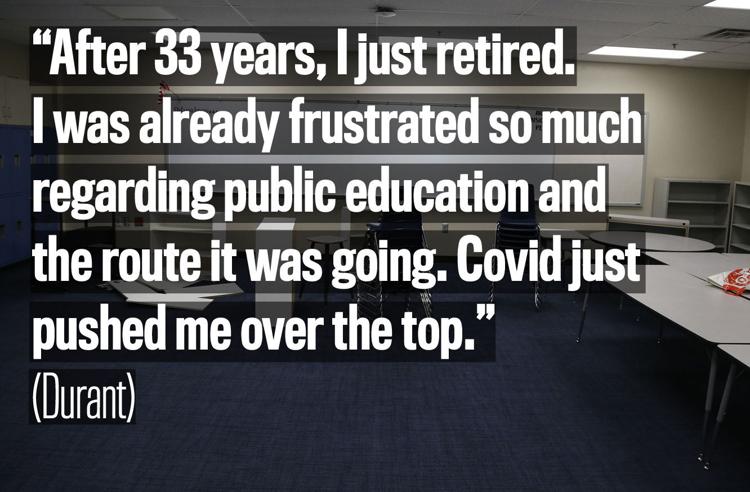 COVID Teachers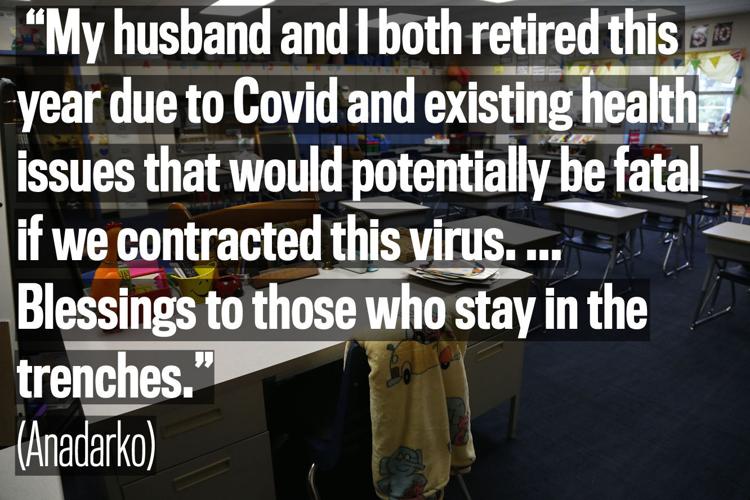 COVID Teachers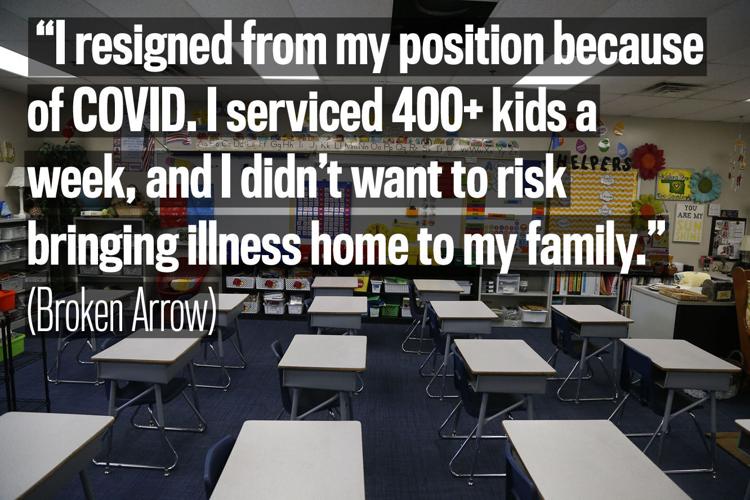 COVID Teachers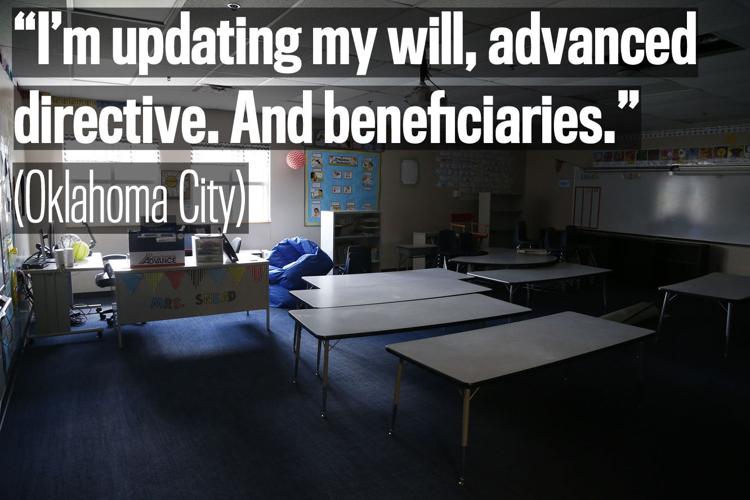 COVID Teachers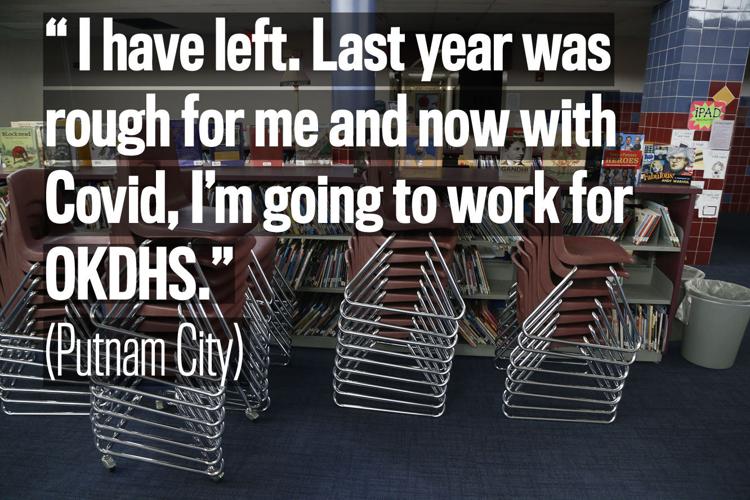 COVID Teachers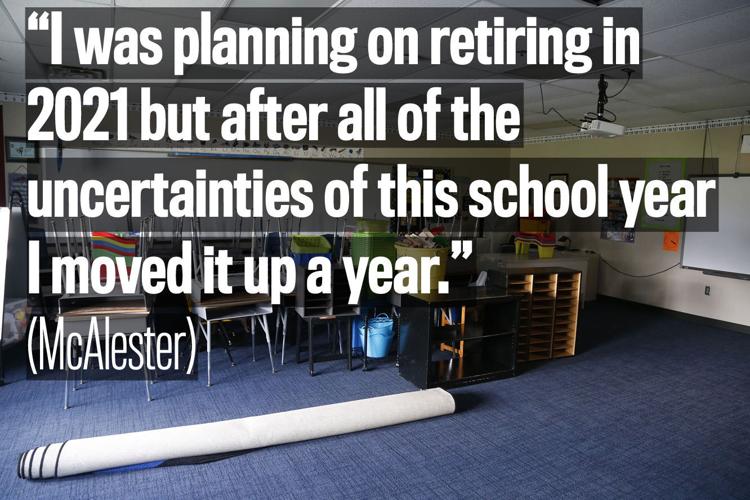 COVID Teachers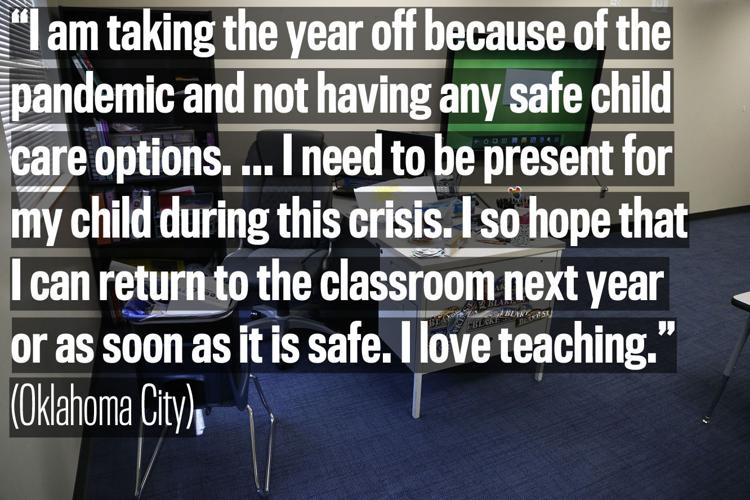 COVID Teachers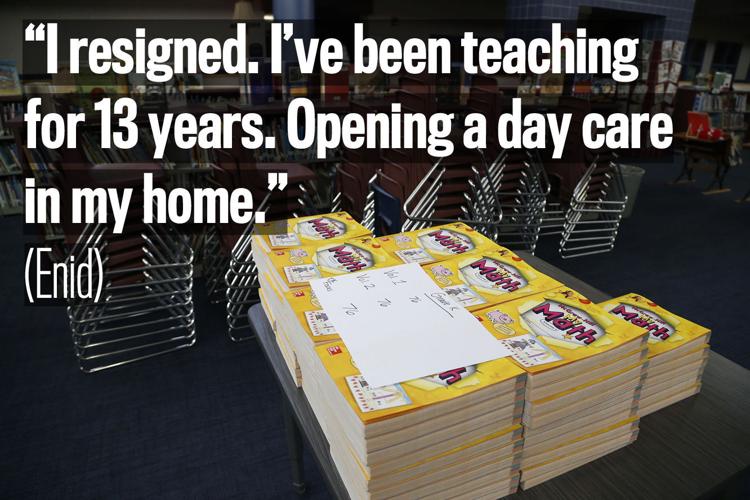 COVID Teachers
Join a growing group of Oklahomans who believe in supporting local journalism
HIDE VERTICAL GALLERY ASSET TITLES
---