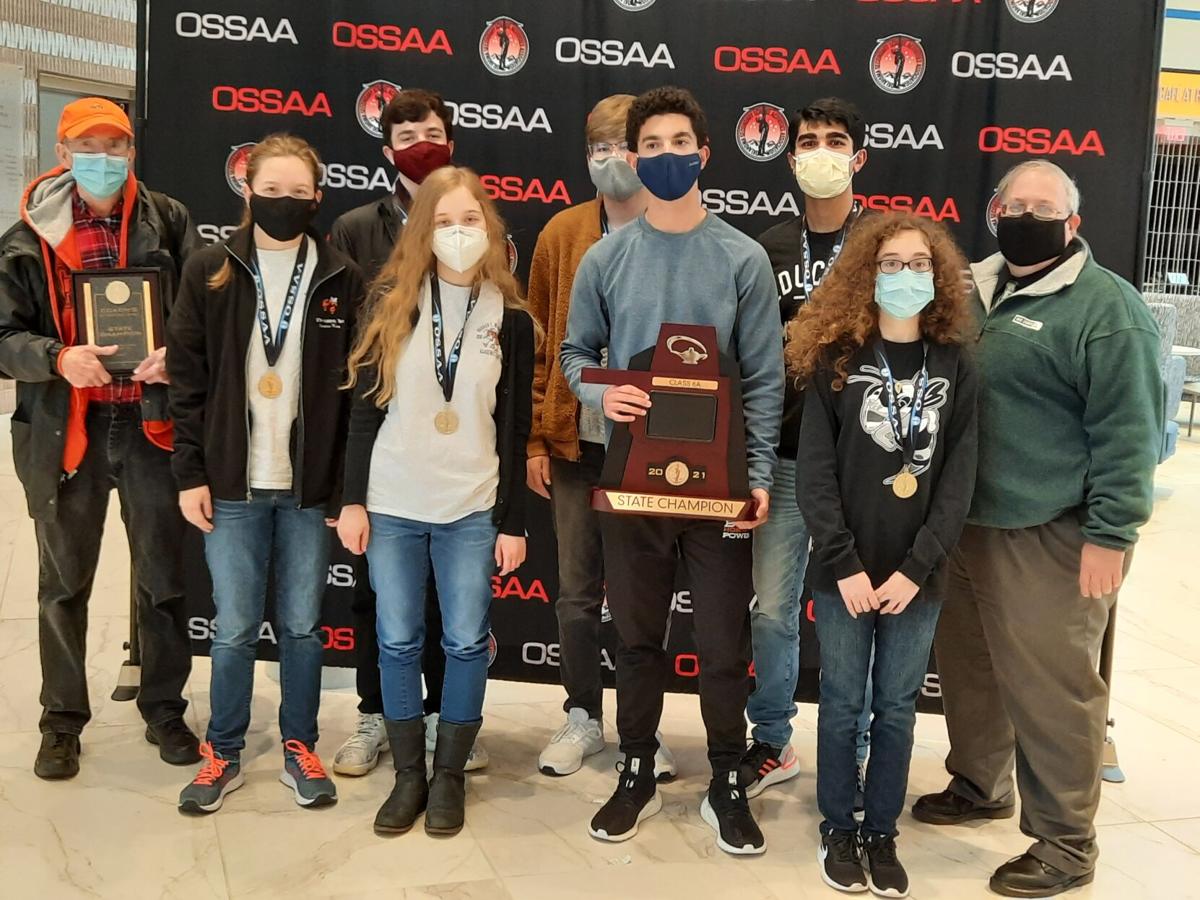 Four academic bowl teams from three area high schools recently took their talents to a national stage.
On Friday, the junior varsity team from Booker T. Washington High School finished as national runners-up in their division of the National Academic Championships hosted by Questions Unlimited.
Because of COVID-19, the tournament was conducted entirely via Google Meet, with teams playing six preliminary matches in order to qualify for the playoffs.
After going undefeated in preliminary rounds, Washington lost 435-400 in the finals to Upper Dublin High School from Port Washington, Pennsylvania.
Junior varsity members include captain Charlie McDonald, Miles Udwin, Tara Samiee and Jason Daboval.
The team's coaches are Mike Blazek and Mark Hames.
In the tournament's varsity division, both Booker T. Washington and Bishop Kelley, the OSSAA Class 6A and 5A state champions respectively, each qualified for the single elimination playoff rounds held Saturday and Sunday.
The two Tulsa schools faced each other in an elimination game Saturday afternoon with Booker T. Washington winning 355-295.
Washington's varsity team was eliminated in the quarterfinals Sunday by Hastings High School from Westchester County, New York, and finished tied for eighth place. Students on the team include Ariana Samiee, Jesse Schumann, Lance Brightmire, Krish Kumar and Matthew Reynolds.
Coached by Medea Bendel, students on the Bishop Kelley team include captain Aidan Raine, Beverly Riley, Kevin Nguyen, Justin Walter, Noah Hanish and McCaleb Doyle.
Meanwhile, the Class 2A state champions, Riverfield Country Day School, finished tied for 17th in the open division at the Small School National Championship Tournament hosted by NAQT earlier this spring. Open division participation was limited to private, charter and magnet schools with an enrollment of 350 students or fewer across its three highest grades.
Coached by Chris Day, members of Riverfield's academic team include Tobin Anderson, Miles Capeheart, Robert Hale, Nathan Brubaker and Brenden Paul.
Video: Get tickets for the 2021 All-World Awards


lenzy.krehbiel-burton
@tulsaworld.com