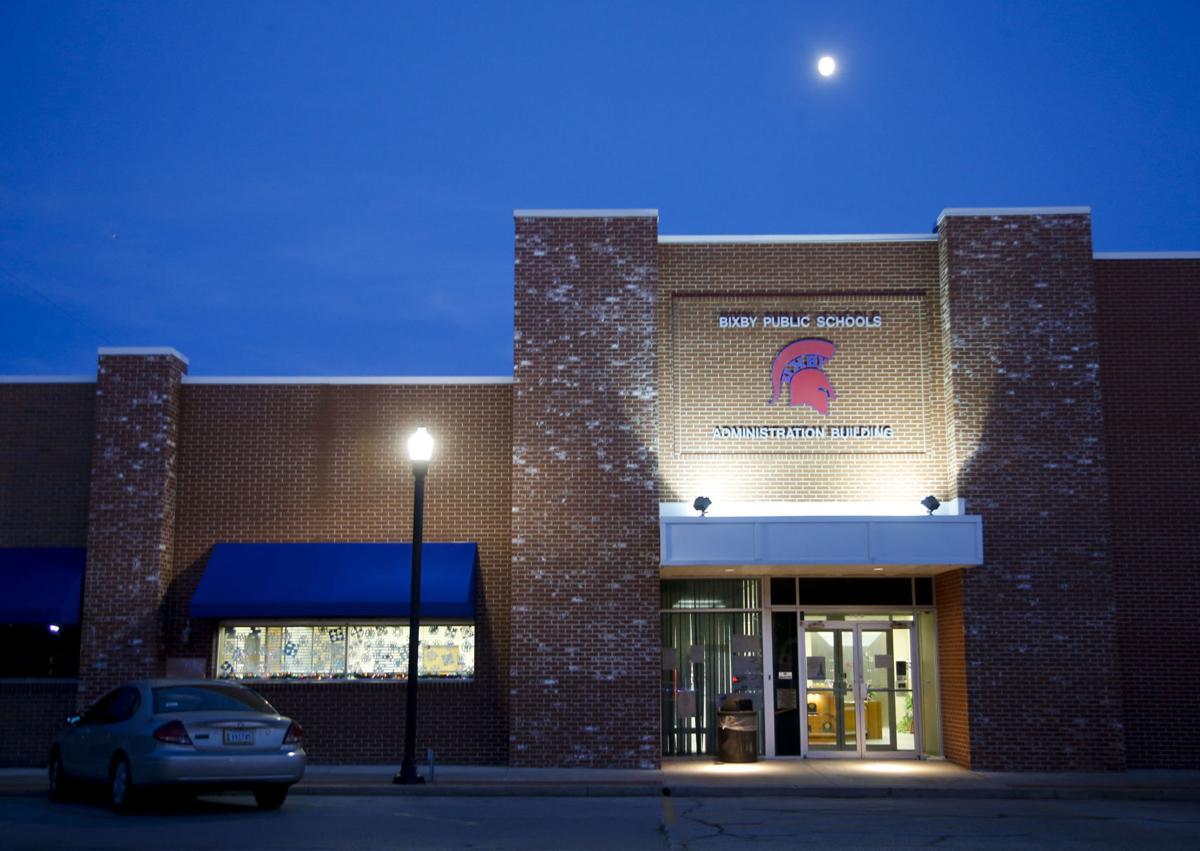 Correction: This story originally incorrectly reported when students would be at school and when they would be participating in remote learning. The story has been corrected.
---
The Bixby school board unanimously voted for a complex three-week plan during a special meeting Monday in the hope that it will yield insight into the feasibility of in-person teaching and learning amid a pandemic.
The three-week plan will split the student body into two groups. Each half will take a one-week turn at instruction, with the first four days of the week at school and Friday in remote learning, and everyone will spend the third week in a virtual classroom to provide a built-in quarantine time.
The new start date for the first half of the student body is Aug. 17, and for the other half, Aug. 24.
The plan will come to a "fork in the road" at the end of the three weeks, Superintendent Rob Miller said. Then school officials will have to decide whether they can continue with in-person instruction or whether virtual learning will be necessary.
"We're really focused on making the right decision," Miller said. "This is one of those things that you can't afford to get wrong, so we are being cautious, but we also believe that this puts us in a good position to be able to resume normal education as soon as possible, which we hope is after Labor Day."
Noting that the plan and the pandemic are unprecedented, Miller said, "The approach that we're taking is a little bit different than other school districts, … but it doesn't mean that it's better. There is no best plan.
"In fact, I'm not sure there's even a good plan to deal with reopening schools in a COVID epidemic."
School officials said scheduling likely will remain fluid due to the persistent community spread of COVID-19 in the region, and the school board noted that any lost instructional hours would have to be made up at the end of the year.
School board members yielded some additional authority to Miller, enabling administrative staff to make immediate changes in response to the pandemic as needed.
The state and Tulsa County have been hit by climbing numbers of new COVID-19 cases throughout June and July, and there has not been any indication that the trend will reverse. State health officials on Sunday reported the highest daily new-case count, 1,204 cases.
But that record was shattered on Monday with 1,401 new cases in Oklahoma. Likewise, a new high in Tulsa County — 355 new cases — was set on Monday.
Miller also noted to the school board that between the time of the last board meeting in mid-July and Sunday there had been about a 65.5% increase in confirmed cases in the Bixby ZIP code. As of Monday, 276 cumulative cases and two deaths have been reported in that ZIP code.
Miller said some staff and faculty members became ill with the virus during the summer break and shutdown.
School officials acknowledged that the adopted plan may inconvenience families and strain local child care services. But they said it will afford better opportunities for physical distancing and will give instructors chances to work with students on the technicalities of virtual learning.
The plan to return to in-person instruction relies on the slowing of transmission and a downward trend in daily case counts.
"It's really incumbent upon everyone in society right now to do everything we can to help reduce the spread of COVID," Miller said. "I know that there are differing political points of view, but ultimately we've got to do things smart, as adults, so that our kids can get back in school."
Students who return to the classrooms will be expected to abide by the standard guidelines put forth by public health experts.
COVID-19 is most commonly spread through respiratory droplets, so public health officials encourage people to wear a mask or cloth face covering and to stay at least 6 feet from people who don't live with them.
Frequent handwashing with soap and water for at least 20 seconds or use of hand sanitizer can help prevent the spread of the disease, health experts say.
Kyle Hinchey contributed to this story.
---
FEATURED VIDEO: State Superintendent urges mask-wearing
Gallery: 20 quotes from Oklahoma educators on going back to school this fall
COVID Teachers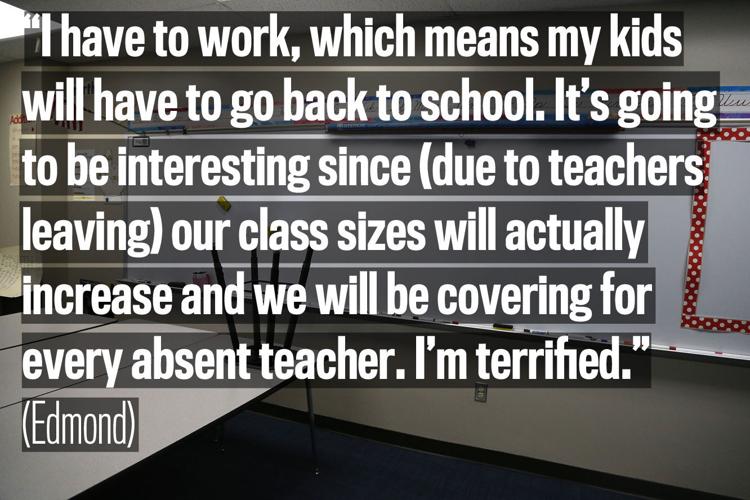 COVID Teachers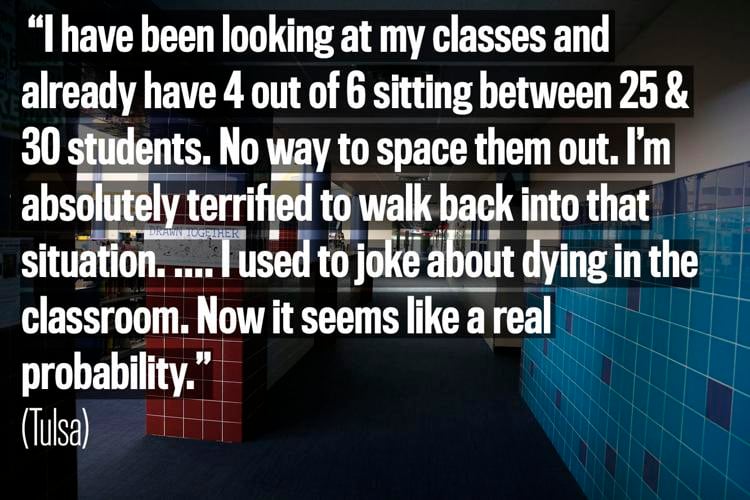 COVID Teachers
COVID Teachers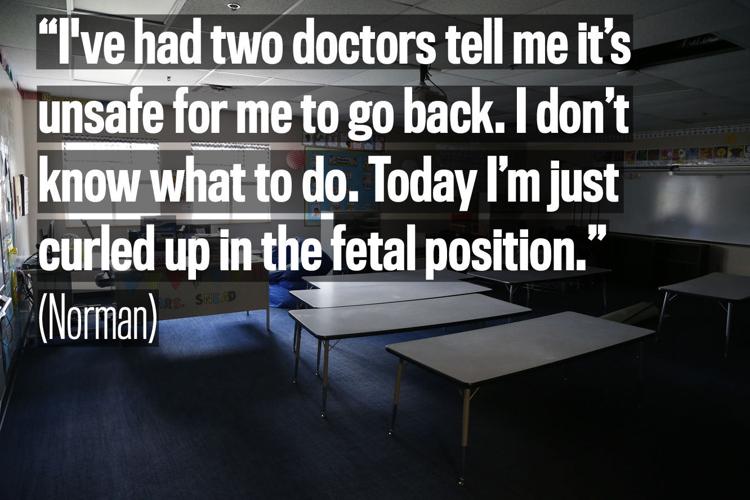 COVID Teachers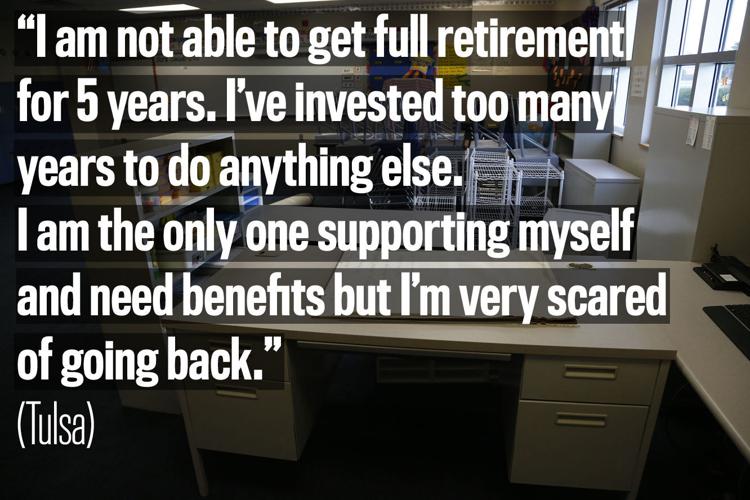 COVID Teachers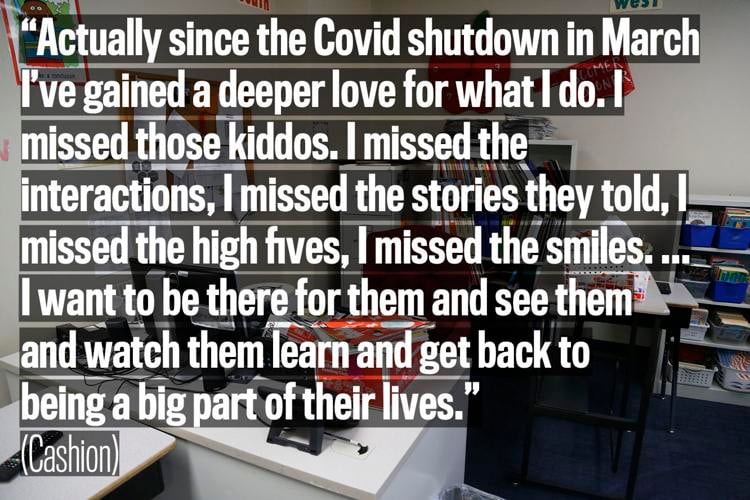 COVID Teachers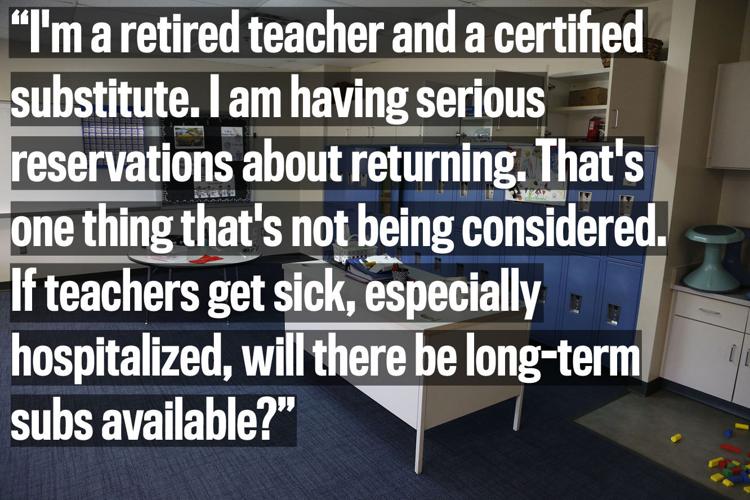 COVID Teachers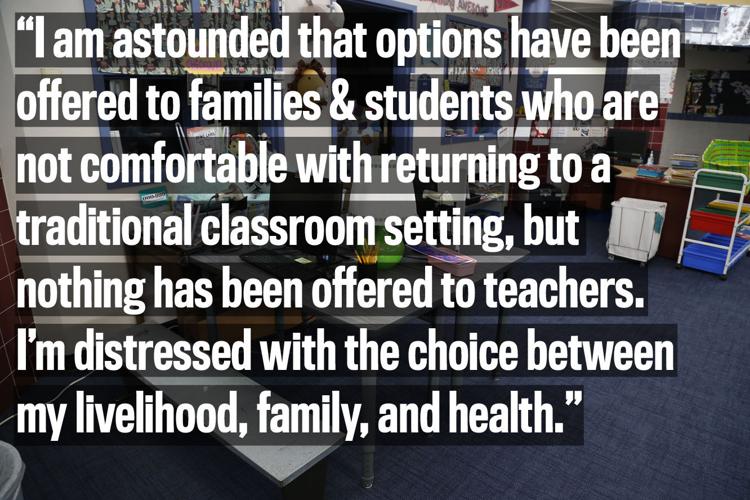 COVID Teachers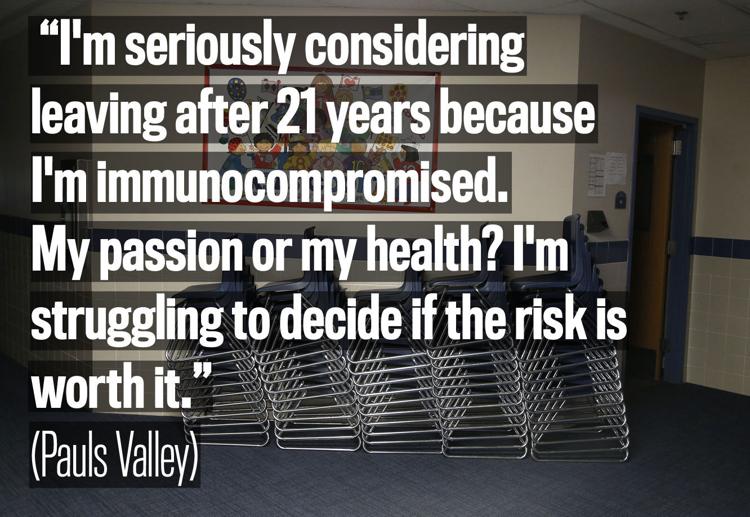 COVID Teachers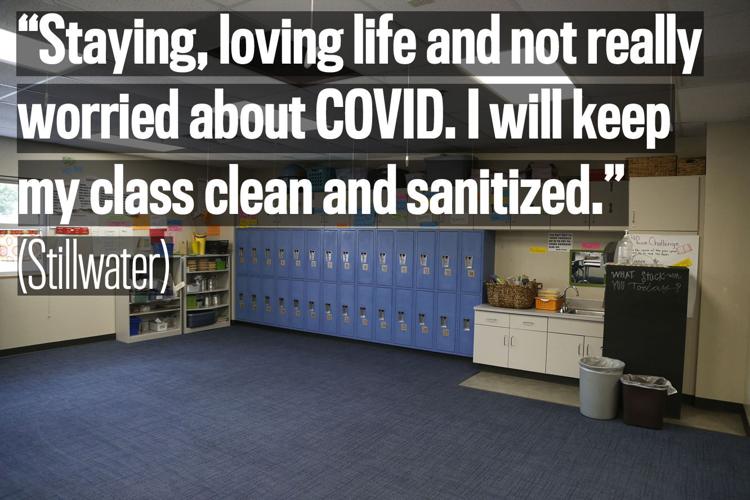 COVID Teachers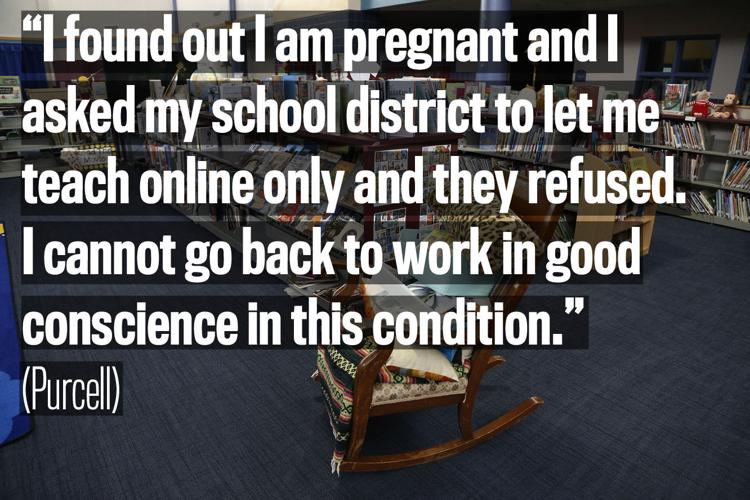 COVID Teachers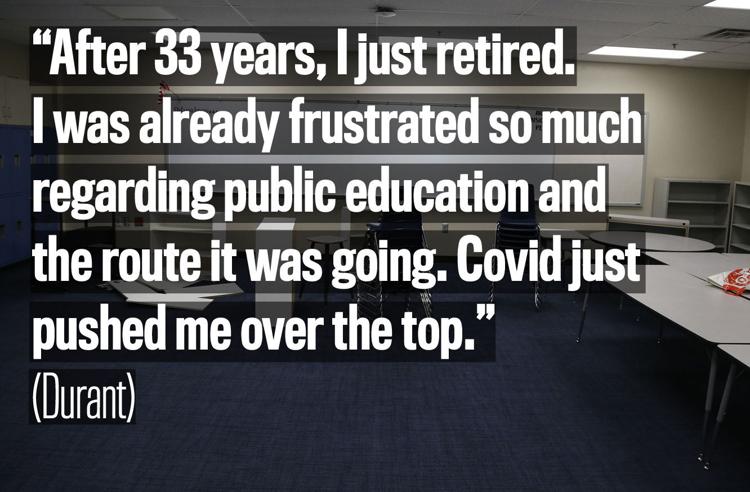 COVID Teachers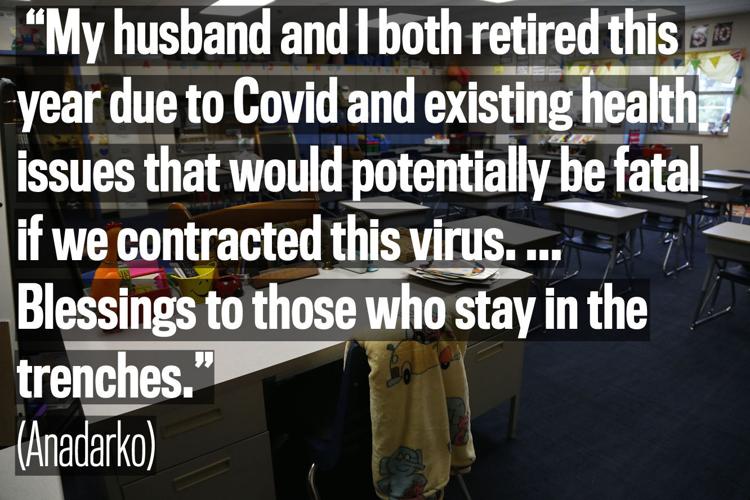 COVID Teachers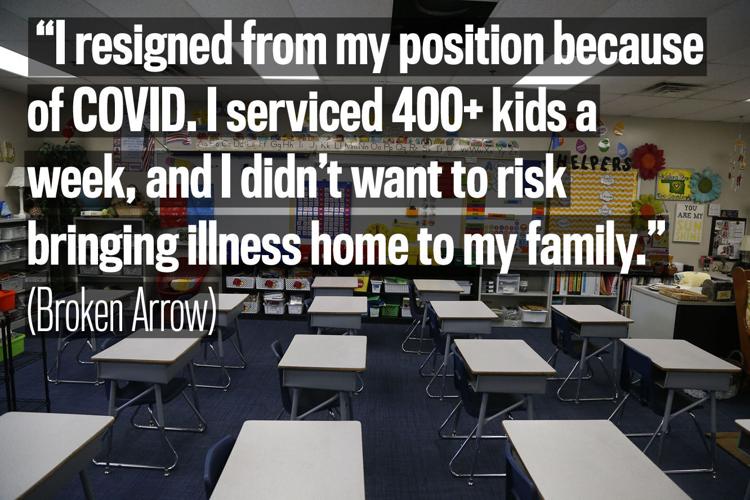 COVID Teachers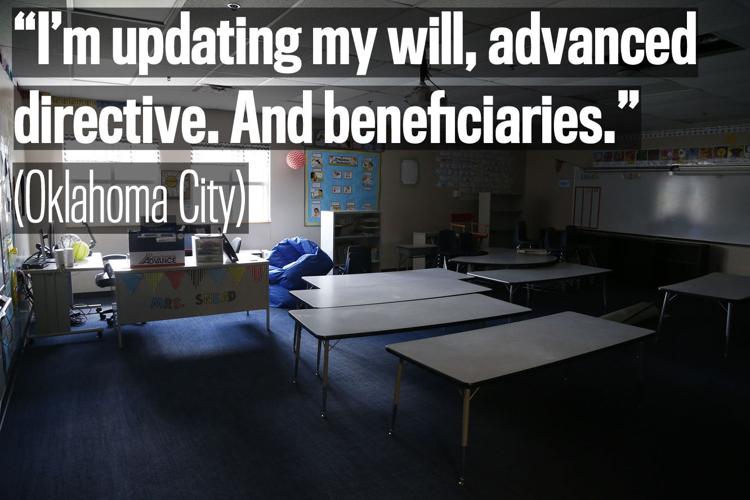 COVID Teachers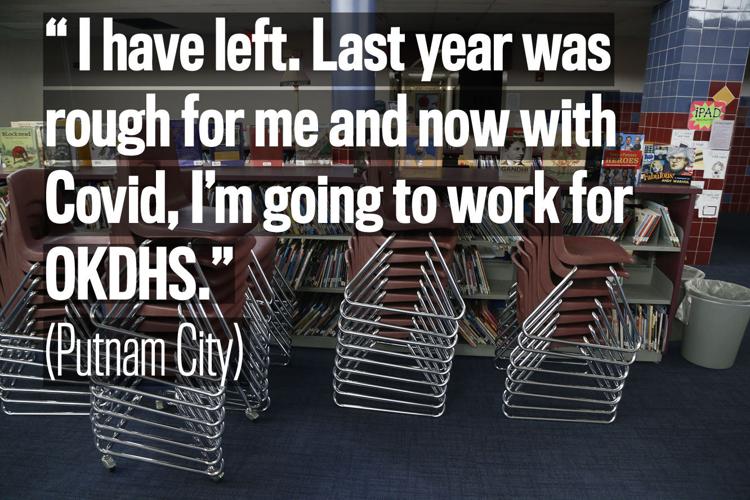 COVID Teachers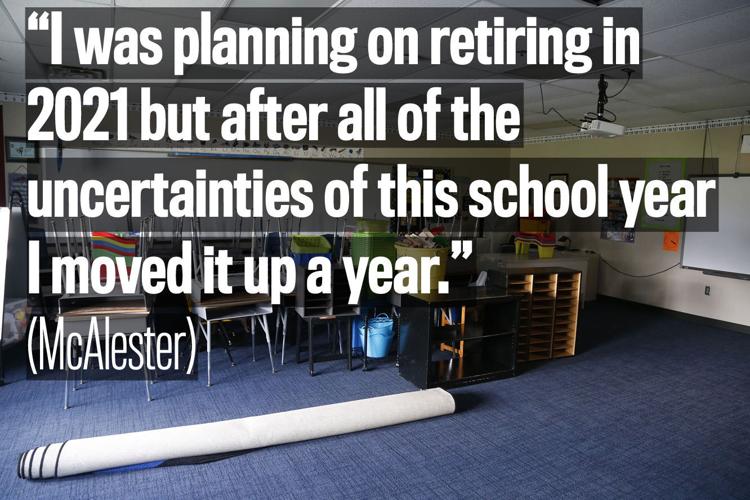 COVID Teachers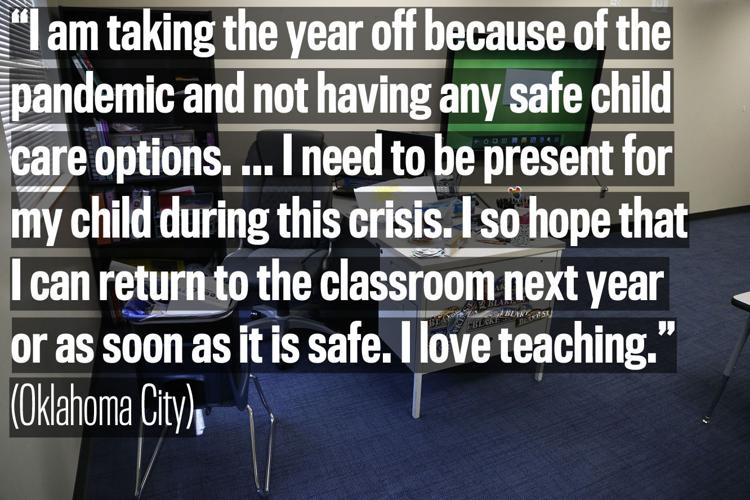 COVID Teachers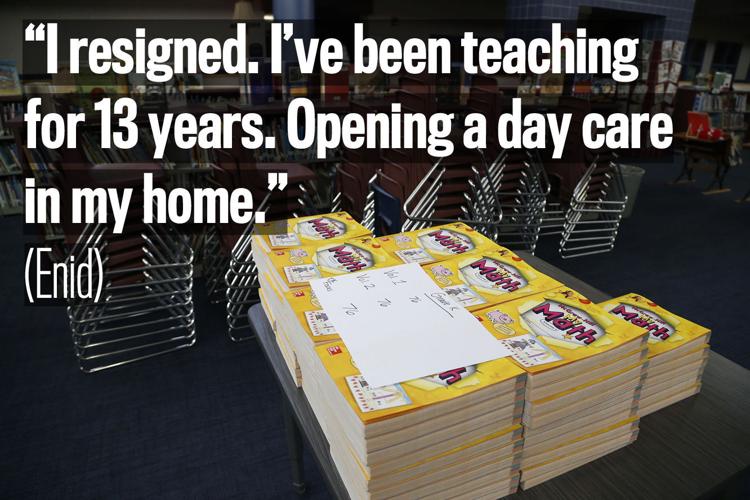 COVID Teachers
Join a growing group of Oklahomans who believe in supporting local journalism
HIDE VERTICAL GALLERY ASSET TITLES
Concerned about COVID-19?
Sign up now to get the most recent coronavirus headlines and other important local and national news sent to your email inbox daily.