As enrollment at Epic Charter Schools continues to soar, local education leaders are thinking twice about keeping their own virtual programming out of the spotlight.
The rise of virtual juggernauts like Epic triggered a whirlwind of frantic discussions about how to make traditional school districts more appealing to students. That answer, according to Tulsa Learning Academy Principal Dixie Speer, may lie in better advertising.
TLA is a Tulsa alternative school that offers full-time and blended virtual options for students in grades six through 12. It focuses on at-risk kids who struggle in a conventional classroom setting. Students can work almost entirely from home, but instructors are available to help at the school's computer lab inside Tulsa Promenade mall.
"We're probably Tulsa Public Schools' best-kept secret," Speer said.
District officials historically have avoided advertising the program in part to avoid a higher student-teacher ratio, she said.
Its operations haven't changed much since converting from a credit-recovery school to a virtual academy a decade ago. But Speer, who became the principal at TLA last year, has worked to expand hands-on opportunities to improve academic success.
Data shows TLA students completed 99 percent of courses last semester, compared to 71 percent during the same time last year.
Enrollment fluctuates throughout the year as students come and go from their regular schools. TLA saw 386 students during the 2017-18 school year and 298 in 2016-17. There have been 243 students served this year, but Speer said that number should significantly increase this spring.
The learning academy also was one of four schools chosen for Tulsa Beyond, an ongoing redesign project that aims to reimagine high schools. While a design team is still fleshing out the details of how this will affect TLA, Speer said she wants to provide more flexibility for students who need help but don't respond well to virtual learning.
The overall goal is to give kids what they need and provide services that the big virtual schools may not be hitting.
"We know that the virtual experience is a need out there, that parents want it and students need it," she said. "But we also want to add this extra layer that can help us catch some kids that we're losing."
Like most schools, TLA has lost students to Epic. It's also gained students from there.
Bree'Onni Clemons fits both categories.
Clemons, 14, transferred from TLA to Epic last year after hearing about how convenient the booming virtual school was for students with unorthodox schedules. She said she transferred back because she didn't like the lack of attention she received from her teachers.
Her second go-around at TLA has been better, and she appreciates the recent efforts to increase flexibility and student engagement.
"You can work at your own pace, which I greatly appreciate," Clemons said. "Although it's an alternative school, the teachers do care. They want you to graduate."
Despite the progress made at TLA, the district continues to lose students who don't know about its own virtual offerings. Last month, TPS reported that nearly 500 students had transferred to Epic since August.
Speer said she's working with higher-ups to streamline communication to better publicize her school.
"I think one thing we need to do, and these are conversations we've been having, is get us out there," she said. "Get who we are out there to families so they know we're here."
Other traditional schools have experienced similar wake-up calls.
More than 20 local districts, including Tulsa, belong to a consortium that allows them to offer virtual courses at a significantly discounted price. The Tulsa Tech eSchool Network launched nine years ago in response to impending legislation and a need for a new kind of learning platform.
The network has had considerable growth since then, with almost 9,000 students accessing virtual courses in 2018. For the most part, however, the schools have kept their programs under the radar, Tulsa Tech Associate Superintendent Robert Franklin said.
"We don't talk about (our virtual programs) a lot," Franklin said, "but because of the advent of these charter schools that are virtually delivered, some of our schools are now realizing that this is popular, and it's something we do need to talk about more readily."
Like Speer, Sand Springs Superintendent Sherry Durkee also described her district's virtual program as a "well-kept secret," though she doesn't think it's intentional.
The Sand Springs Virtual Academy, which offers full-time and blended options for grades three and up, has seen impressive growth in recent years. More than 300 students are enrolled in at least one virtual class. About 75 do so exclusively, compared to 48 in 2017.
But Sand Springs — a much smaller district than TPS — has reportedly lost about a dozen students to other virtual schools this year. Durkee said many kids don't know about the virtual academy, and administrators are trying harder to inform those who consider leaving.
"It's really about communication, letting people know what you provide," Durkee said. "And I think that's one of the toughest parts in a traditional public school setting because we haven't got that way in how we market our service delivery model.
"Marketing isn't something that we've ever broached because that's not what we do. We educate kids. So it's important to rethink how we communicate with parents in regard to offering them direction."
There's a high demand to enroll in Broken Arrow Public Schools' full-time virtual program, which serves about 120 kids. Upward of 20 students who applied after school began are waiting for a spot to open.
Part of that reason is how quickly the program has grown, said its director, Chris Hunt. When Hunt took over about four years ago, only 50 students were enrolled.
Meanwhile, Epic has flourished. Enrollment at the state's largest virtual school, which opened blended learning centers in Tulsa and Oklahoma in 2018, increased at least 62 percent from last school year to well over 21,000 this year.
Epic has deployed an extensive marketing campaign, with promises of financial incentives for families and bonus pay for teachers, as part of its recruitment efforts.
Hunt said a lot of students who enroll at the Broken Arrow Virtual Academy after the start of the school year tell her they were going to transfer to Epic because they had no idea this option existed.
She believes better advertising would help virtual programs at traditional schools grow faster, be more competitive and meet the needs of struggling students.
"I think that a lot of students go to places like Epic for various reasons," Hunt said. "Some are very personal to them, or sometimes they voice even to me that they just don't like the size of Broken Arrow (High School) in particular. It's too big.
"We have just a large number of students who really struggle with anxiety and depression and things like that. So the ability to take online courses really alleviates that social, emotional aspect they struggle so much with."
Union Public Schools does not have a full-time virtual academy, but the district offers individual courses to juniors and seniors. About 850 students take at least one virtual course, said Gart Morris, executive director of instructional technology.
The high school will begin a one-to-one computing program next year, issuing a personal electronic device to every student to help with coursework. It's one of many steps being taken to better adapt in a digital age.
"We know that we have students leave the Union district to go to Epic. We're not blind to that fact. ... We need to address the reasons they want to leave," Morris said. "We look at that in how we fashion our virtual offerings and other services."
Epic Charter Schools: A Tulsa World investigation
Epic Charter Schools: A Tulsa World investigation
Oklahoma virtual school board members resign unexpectedly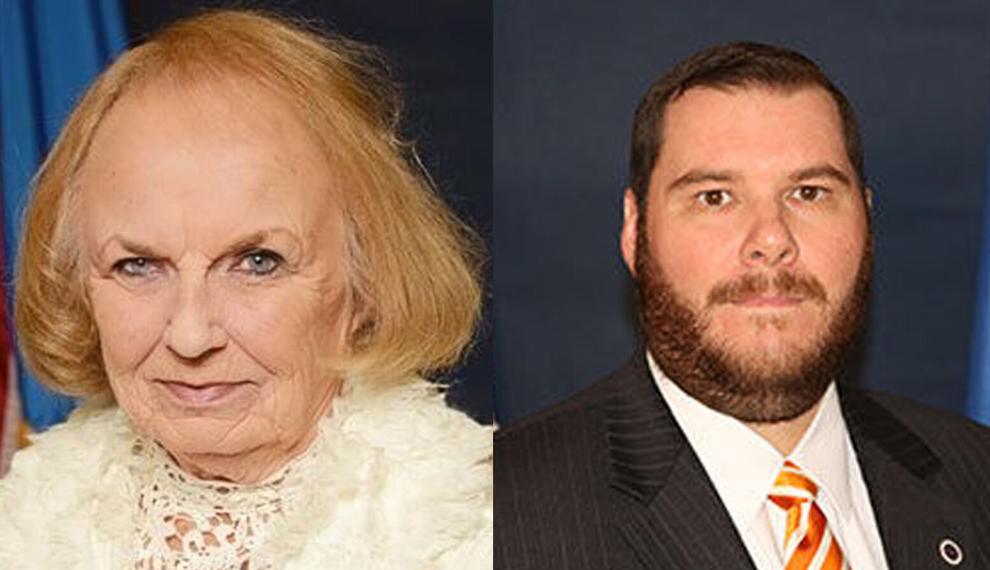 Epic settlement monitor says Learning Fund billing didn't match enrollment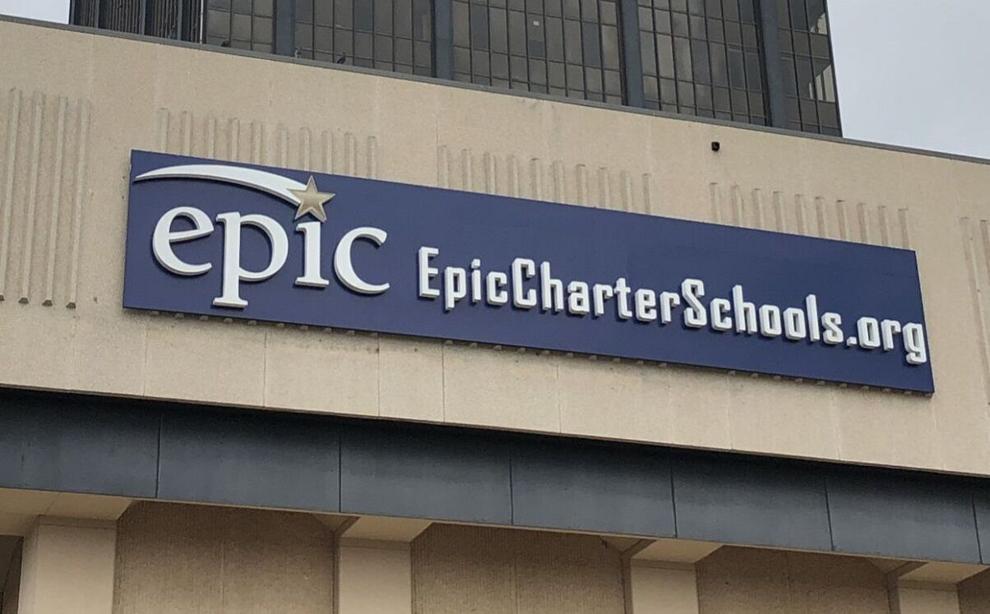 Epic's overhauled governing board inks licensing agreement
Epic Charter Schools approves $335.5 million budget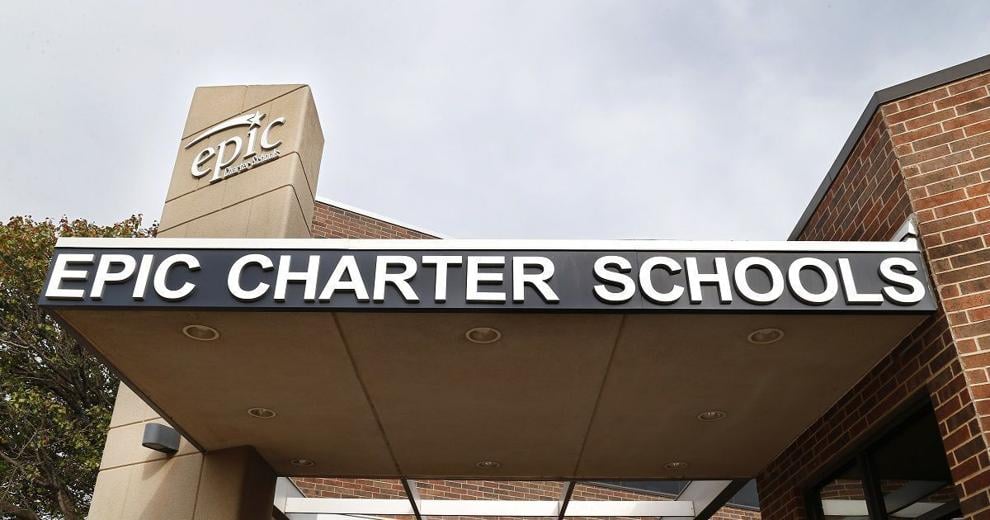 Epic now wants in on spending records State Auditor won in court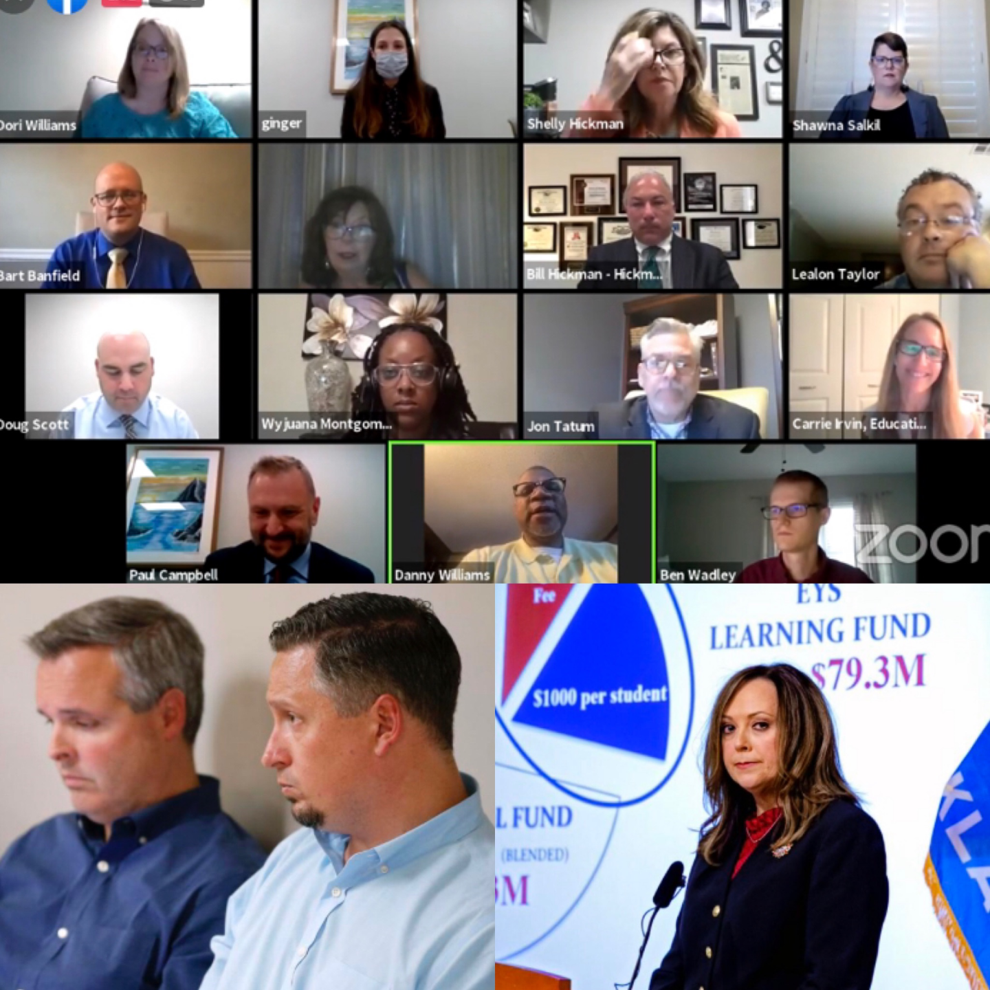 State auditor wins access to Epic's spending records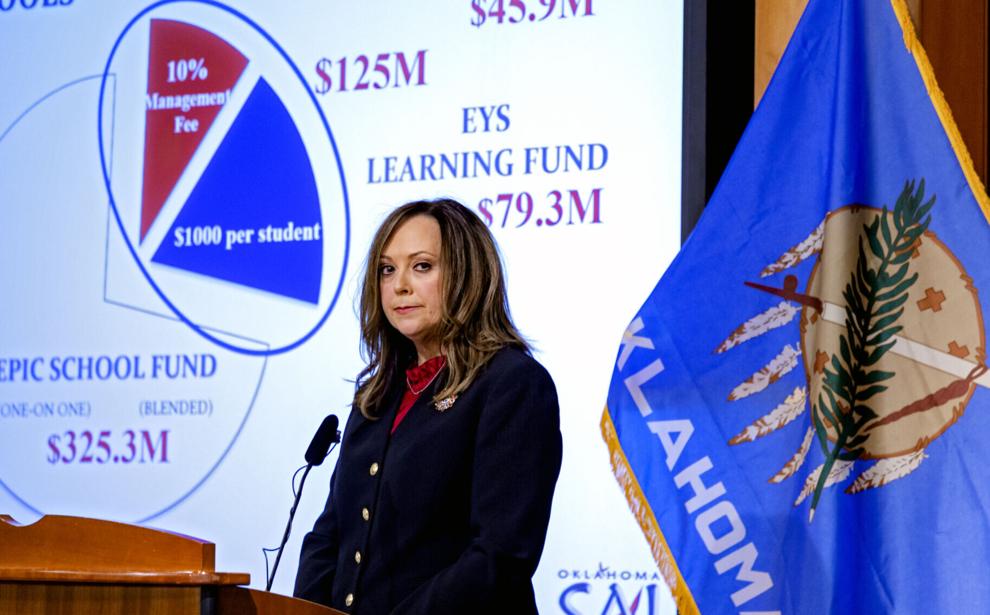 Epic governing board severs all ties with co-founders' for-profit firm and California school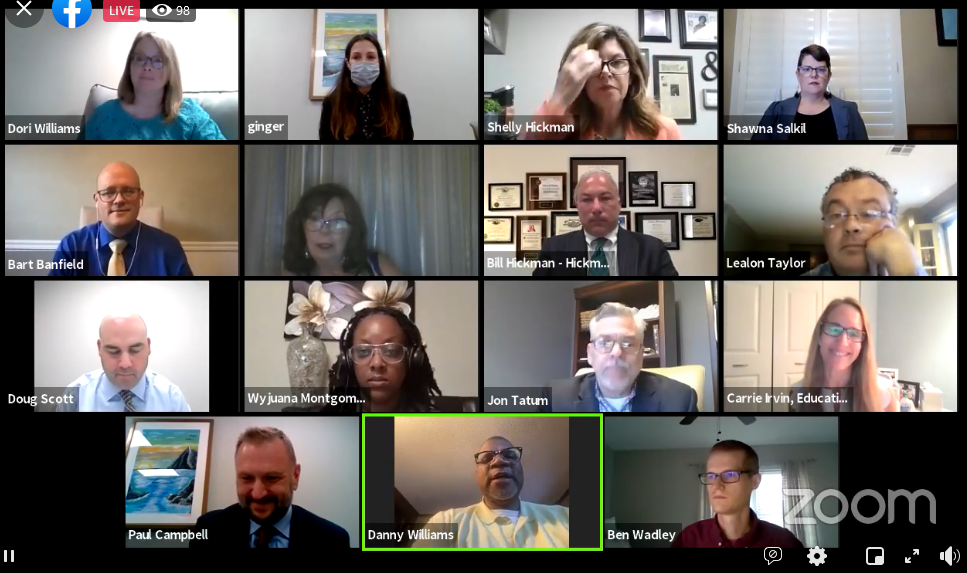 Charter school reforms related to Epic investigation sail through Oklahoma House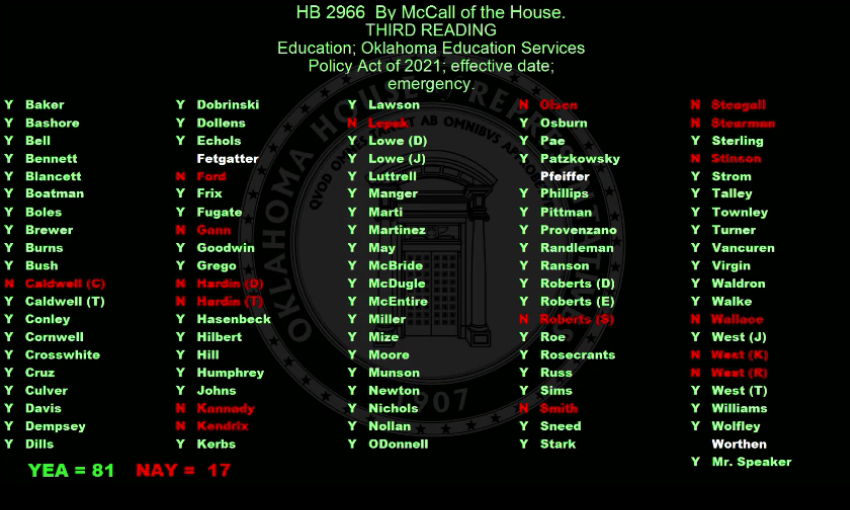 Oklahoma virtual charter school board could reinstate member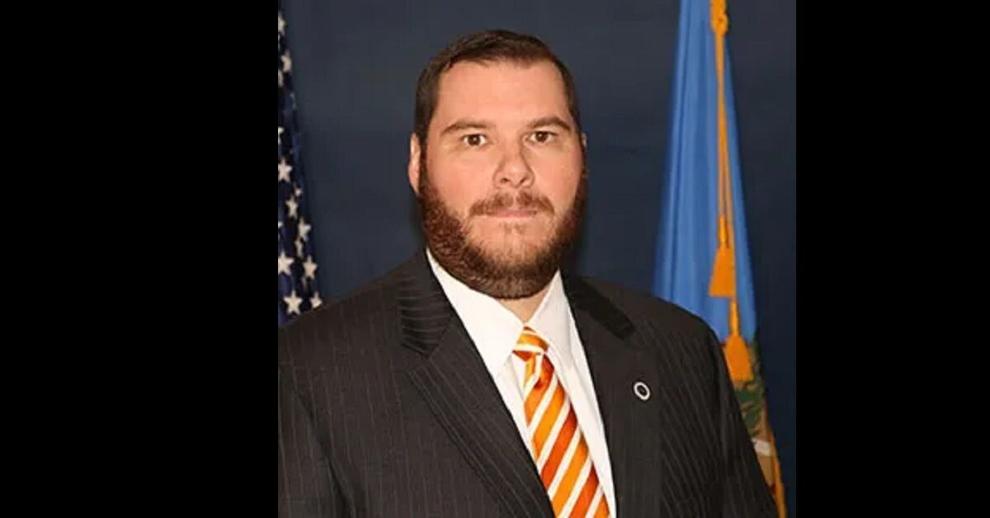 House leadership moving forward with multicounty grand jury recommendations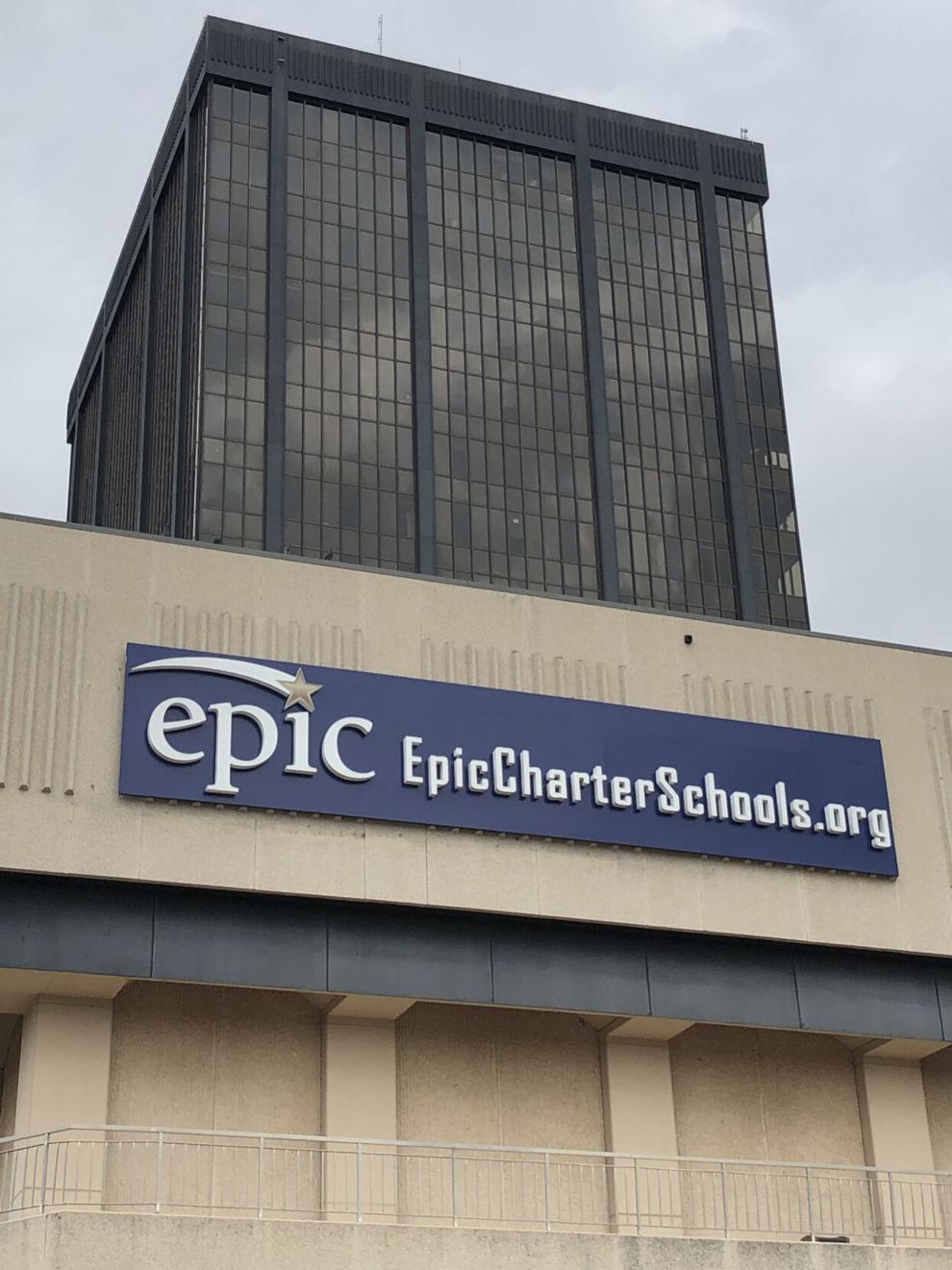 House leadership taking up multicounty grand jury recommendations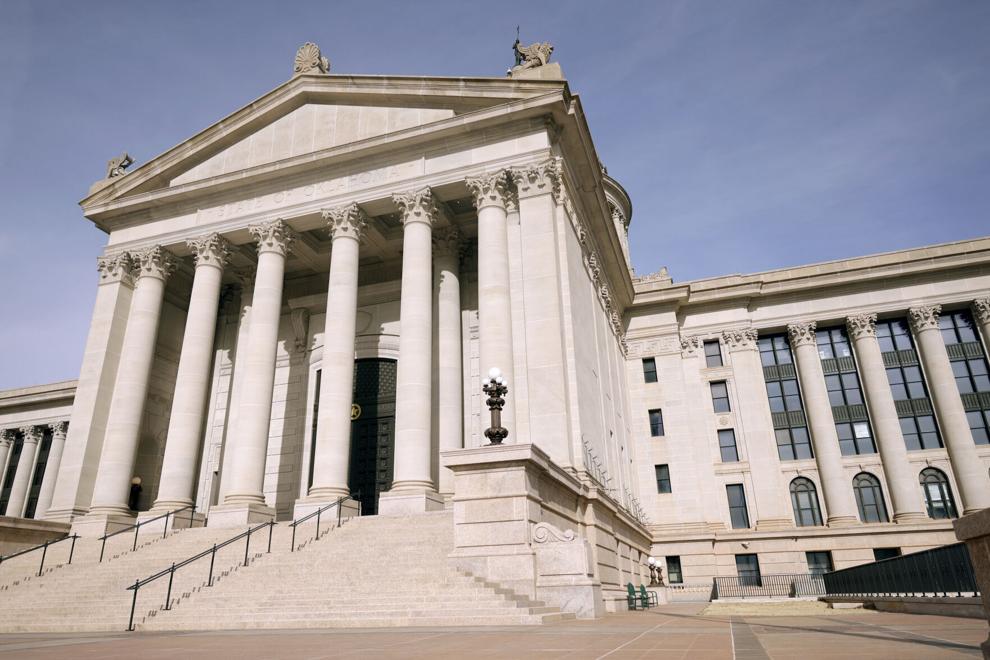 Multicounty grand jury blasts use of private accounts for taxpayer money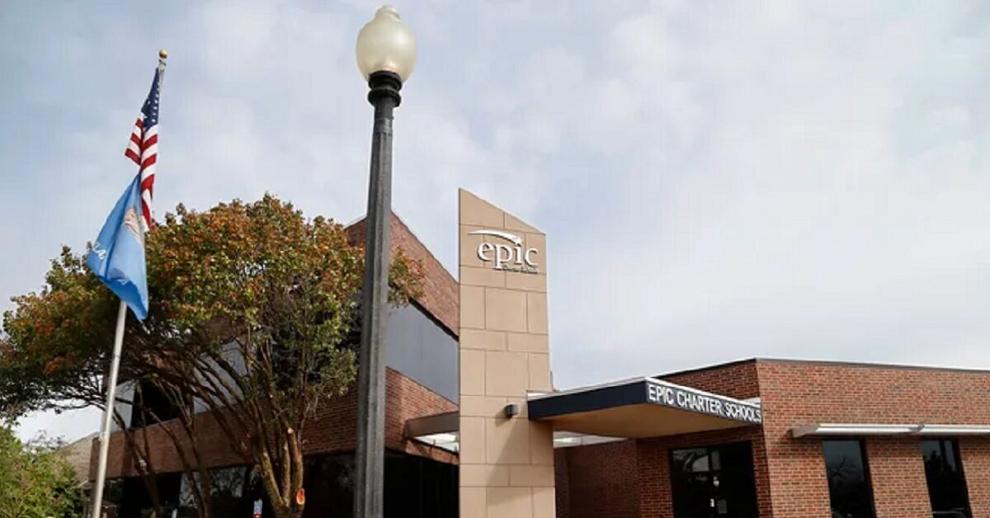 School Board ends Epic termination proceedings as part of deal
Epic Charter Schools board accepts final list of demands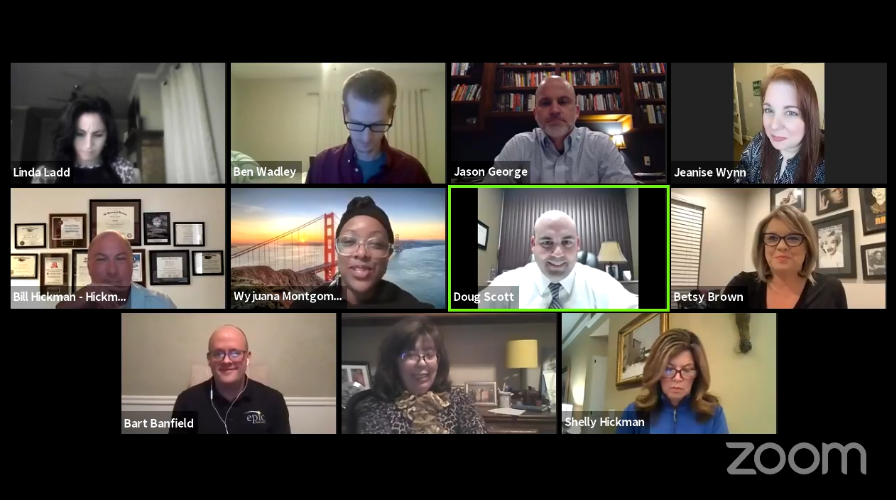 Board gives Epic's governing board final list of demands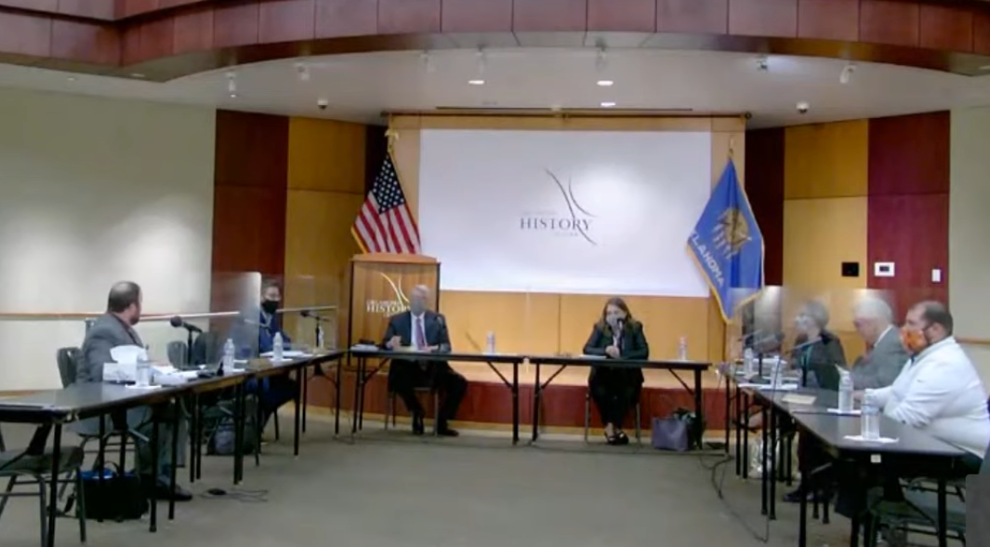 State virtual school board member sues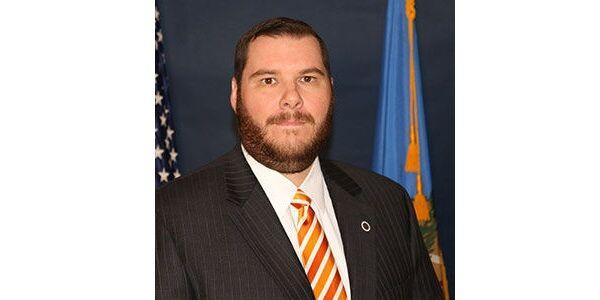 Epic Charter Schools slapped with new $10.5 million penalty
Epic Charter Schools board makes 11th-hour attempt to settle termination proceedings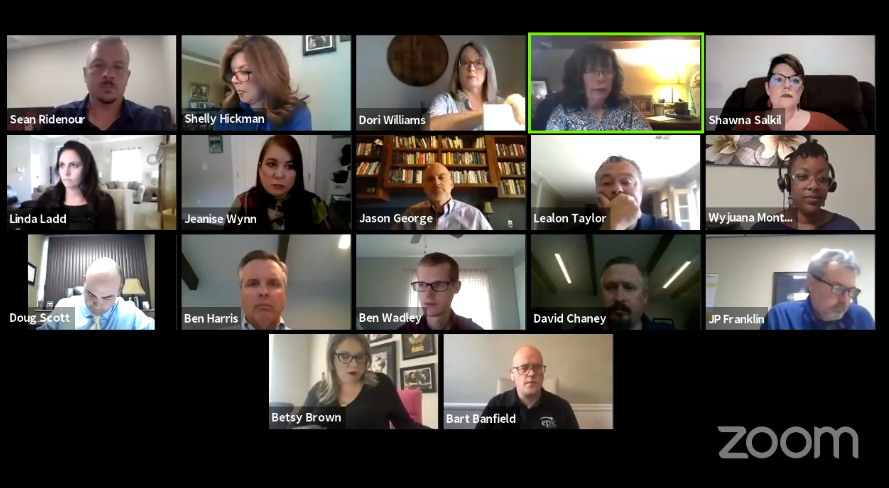 Epic board votes to change secret Learning Fund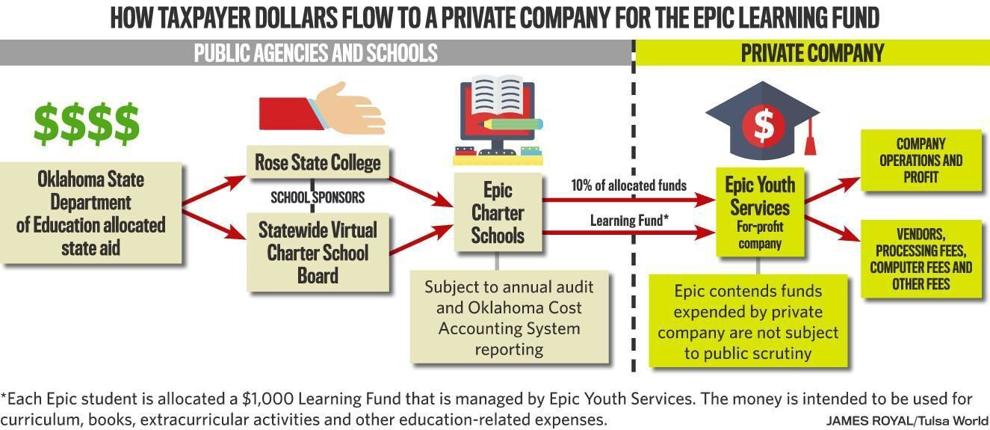 Legislation to negate board decision would send medical marijuana money to some charter schools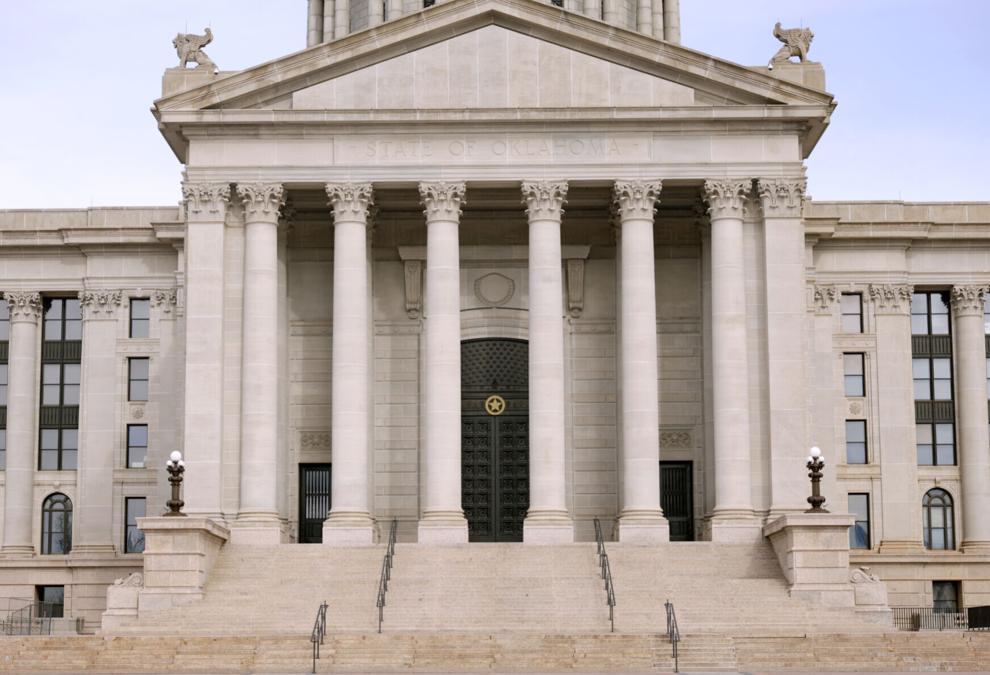 Statewide virtual school board sets termination proceedings
House to get legislation addressing issues raised by charter schools decision
TPS demands state board rescind vote on state funding lawsuit
Majority of state ed board votes to settle years-old charter schools lawsuit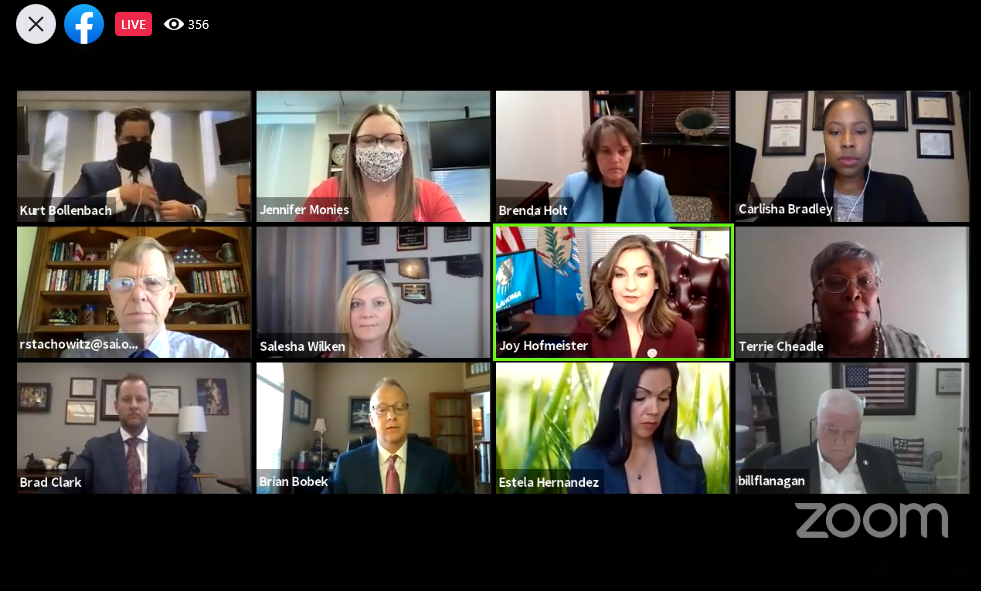 State board's deadline for $11.2 million repayment by Epic passes with no payment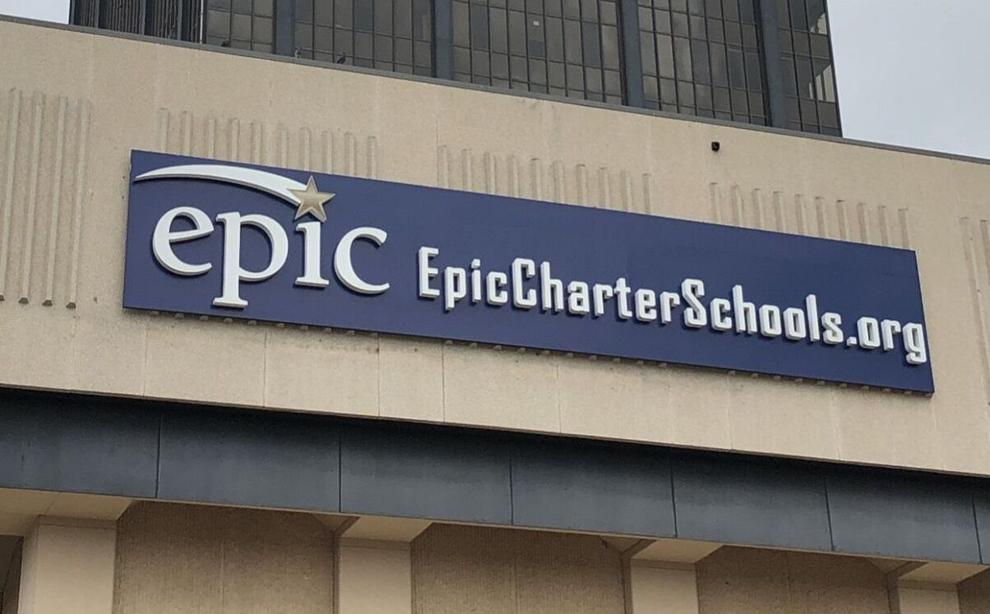 State Senate, House hear no bills related to Epic Charter Schools audit findings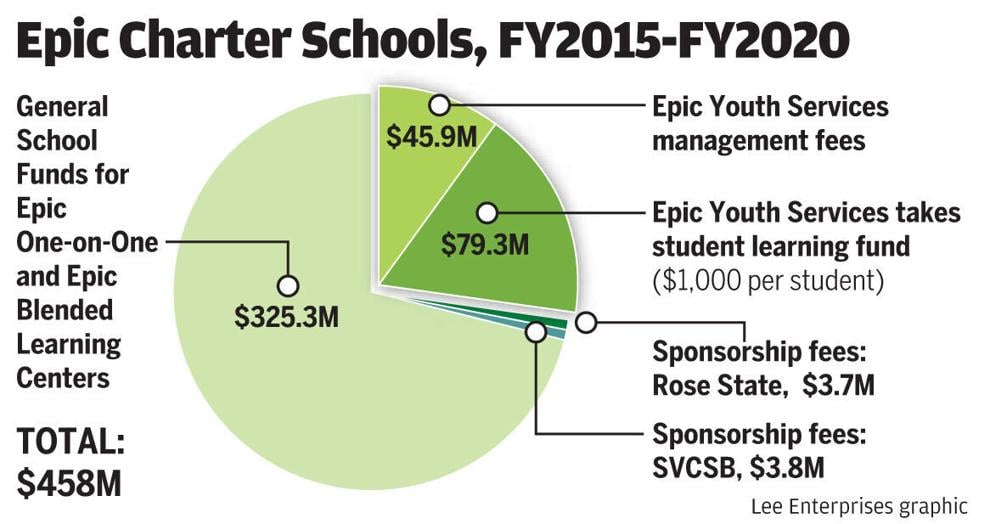 Epic co-founder's audit recommendations make it into legislation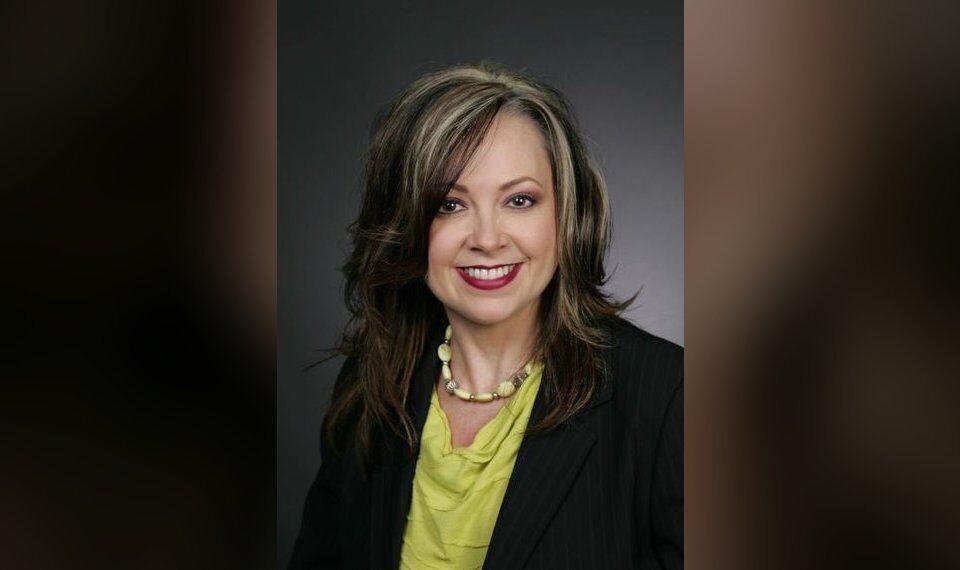 Termination proceedings against Epic Charter Schools delayed once more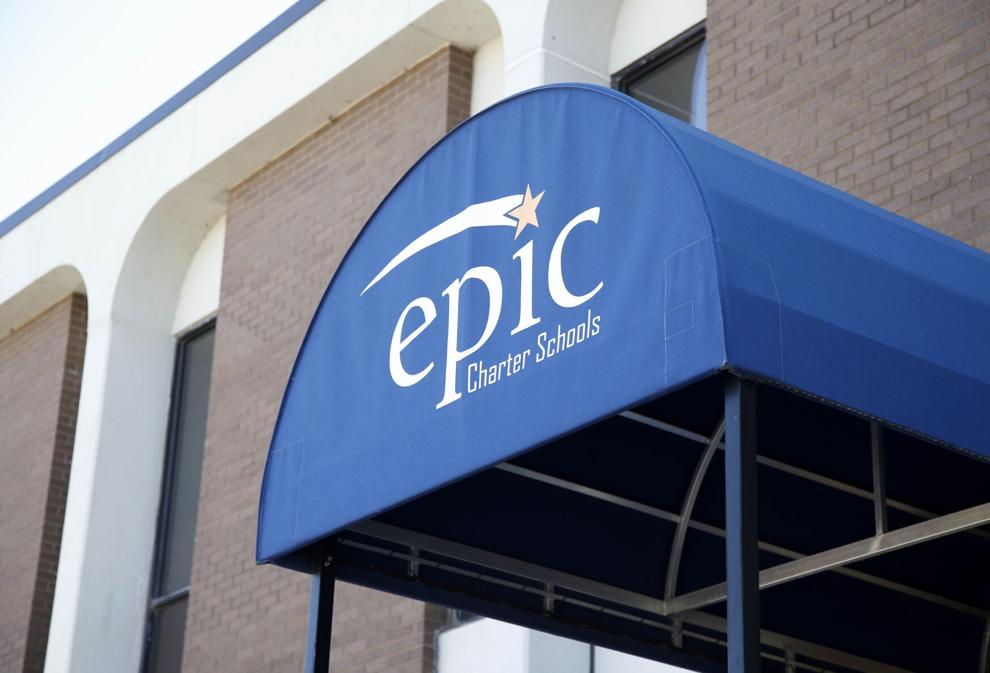 $11.2 million repayment from Epic Charter Schools to state is delayed; public records lawsuit stalls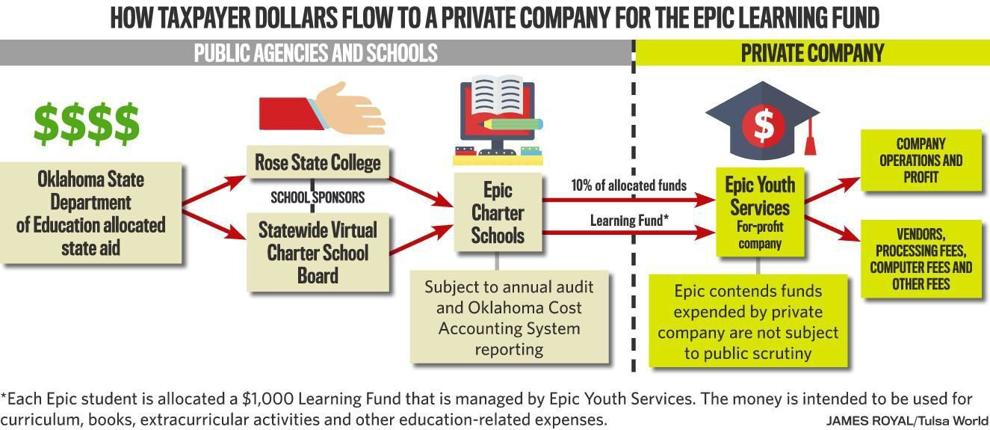 Epic Charter Schools adding human, financial resources to address deficiencies ID'd by state auditor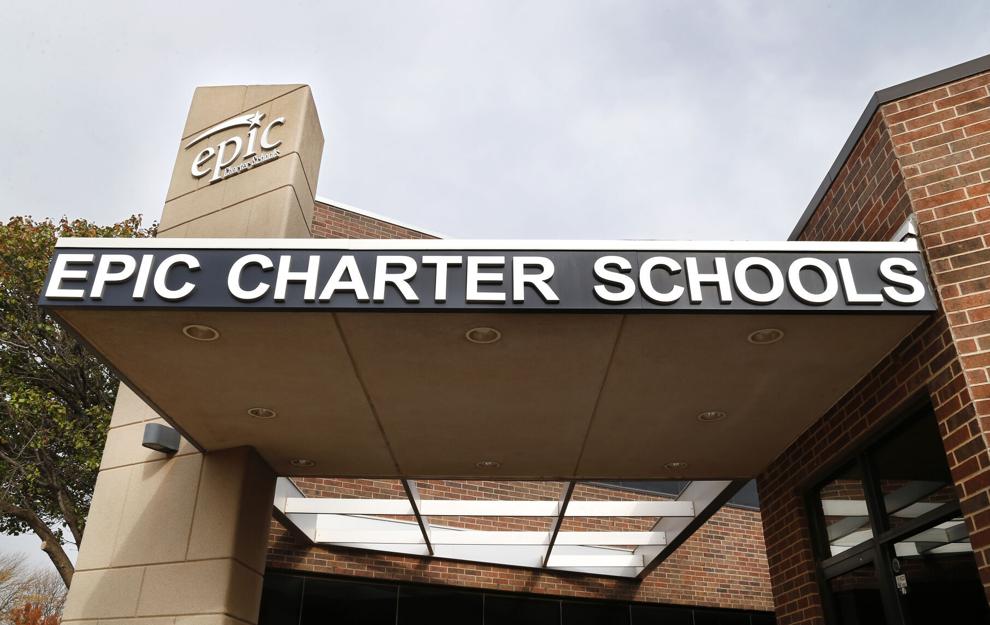 School funding adjusted: Tulsa County districts down $31 million; Epic gains $156 million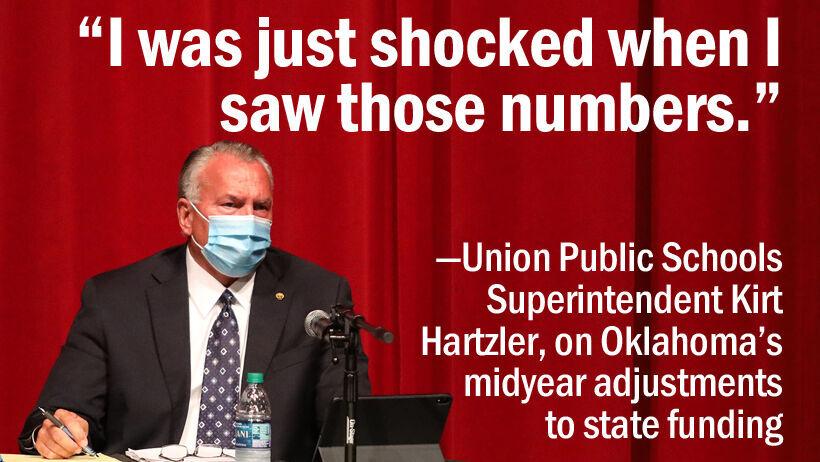 School finance chiefs call on state leaders to intervene before hike in funding to Epic Charter Schools
Two board members barred from all Epic Charter Schools matters over conflict-of-interest concerns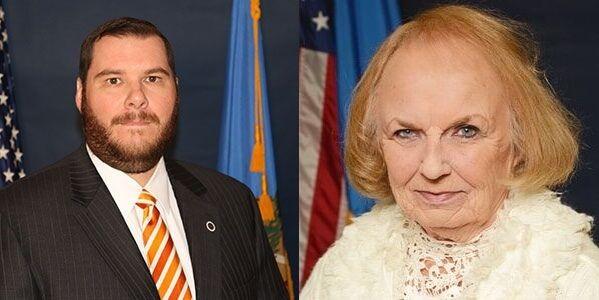 Epic Charter Schools' board amends contract with for-profit management company, directs accounting practice changes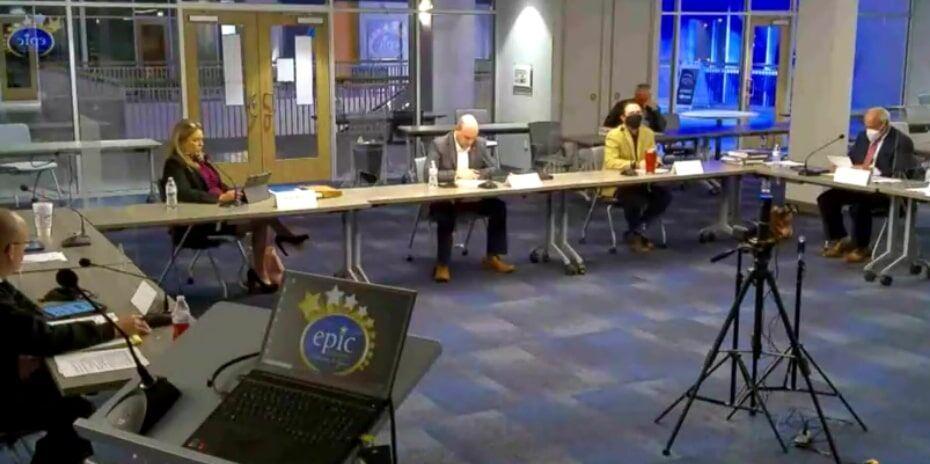 Governor removes board president leading inquiries into Epic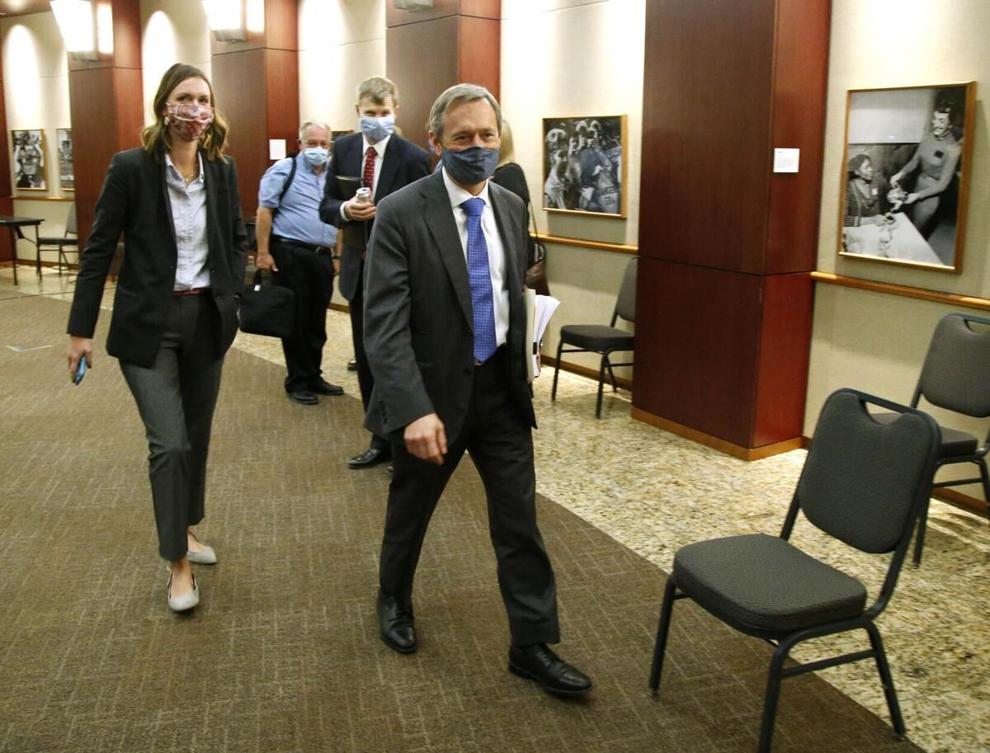 Epic Charter Schools gets a pass on accreditation downgrade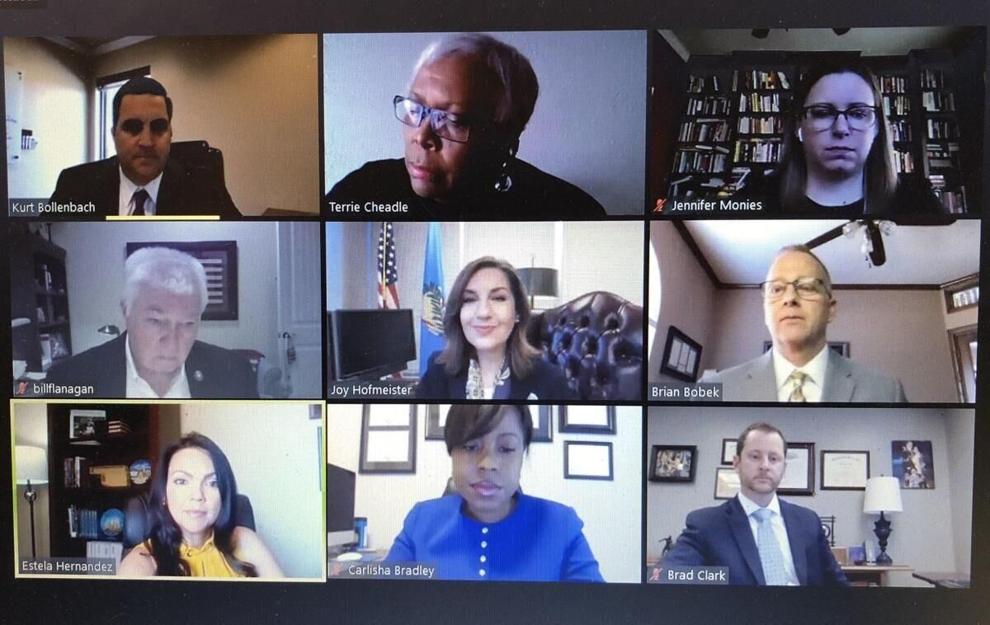 Lawmakers call for audit of State Department of Education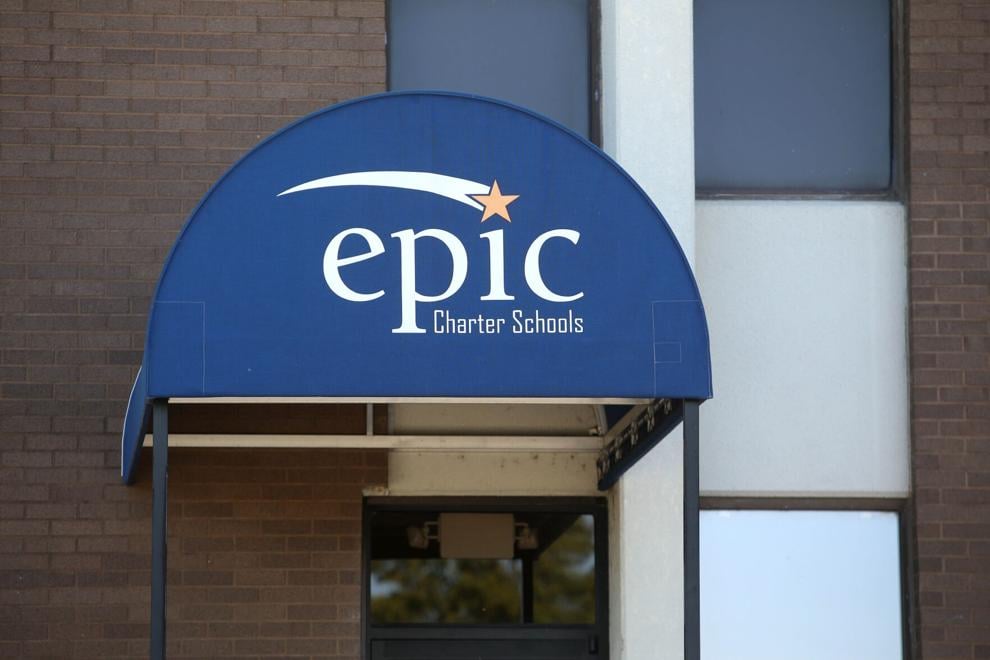 Tulsa lawmaker vows systemic overhaul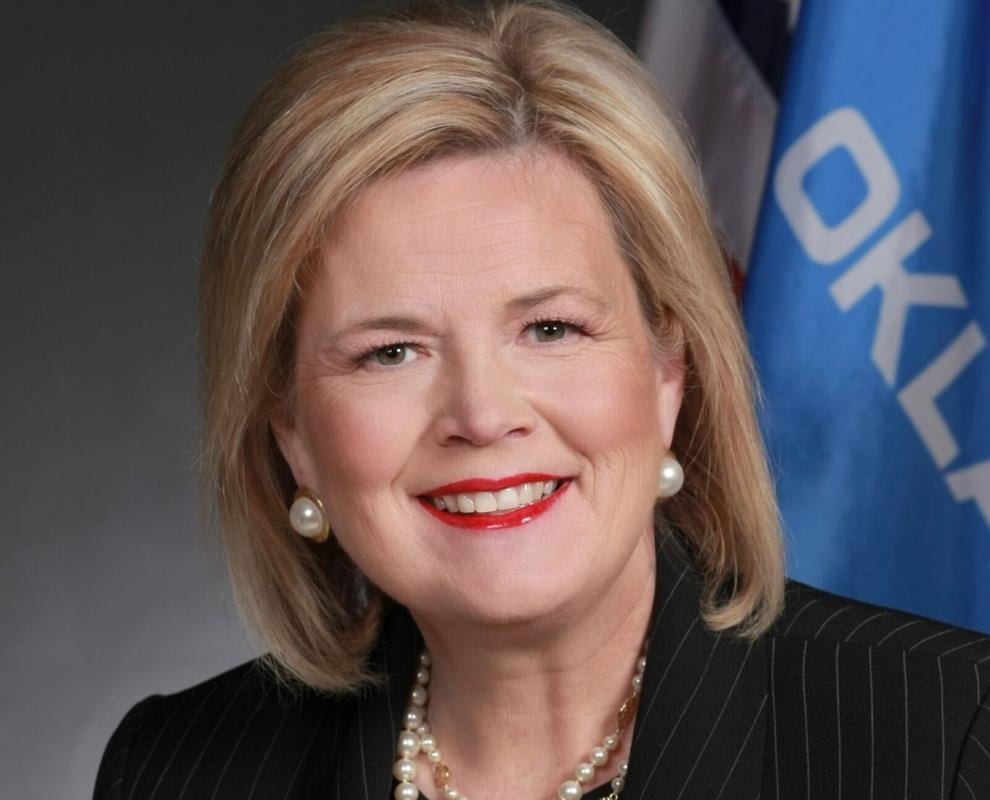 Epic Charter Schools governing boards respond to recent actions by two state education boards
Epic Charter Schools board member resigns amid state audit fallout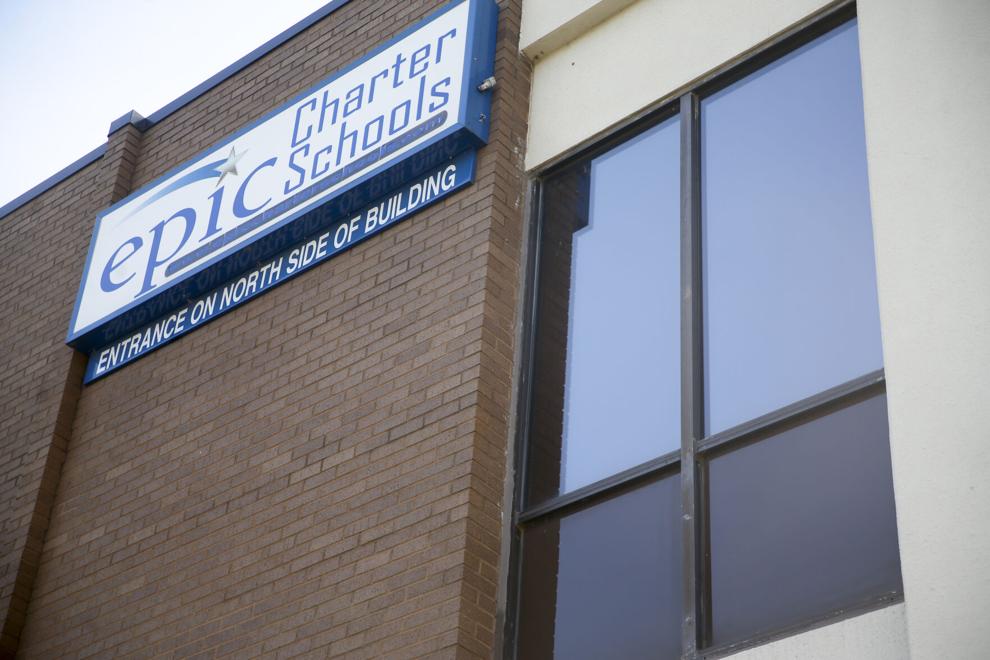 Education policy leaders from state Senate, House reflect on Epic Charter Schools audit findings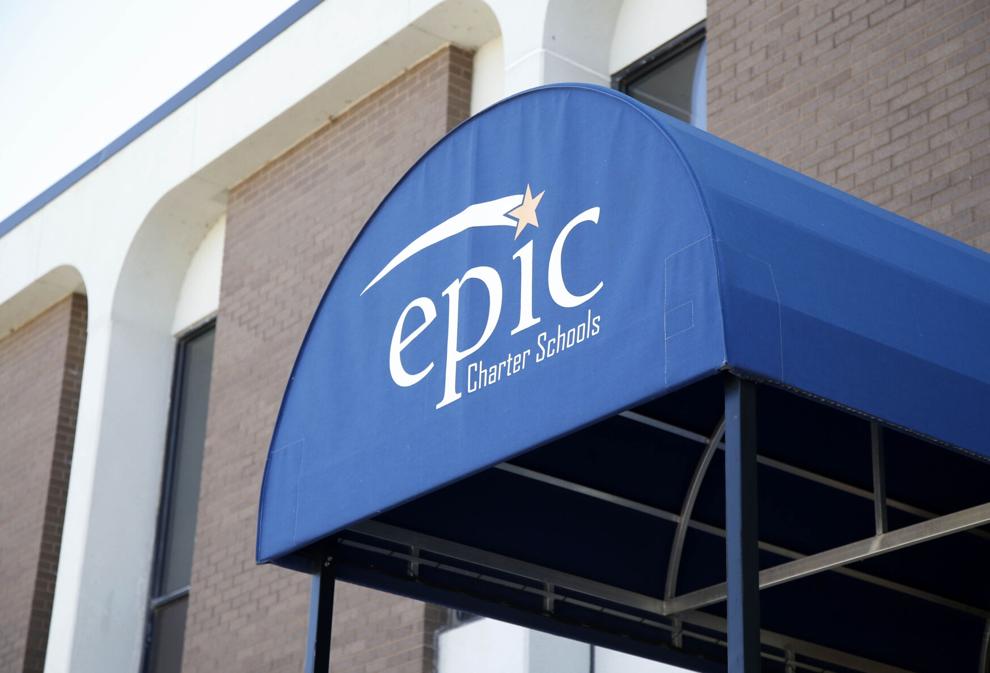 Statewide Virtual Charter School Board member is relative of Epic co-founder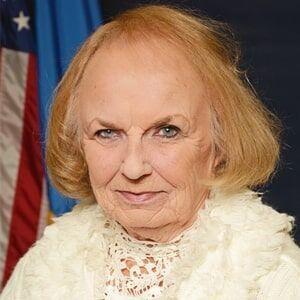 Statewide Virtual Charter School Board votes to begin contract termination process against Epic Charter Schools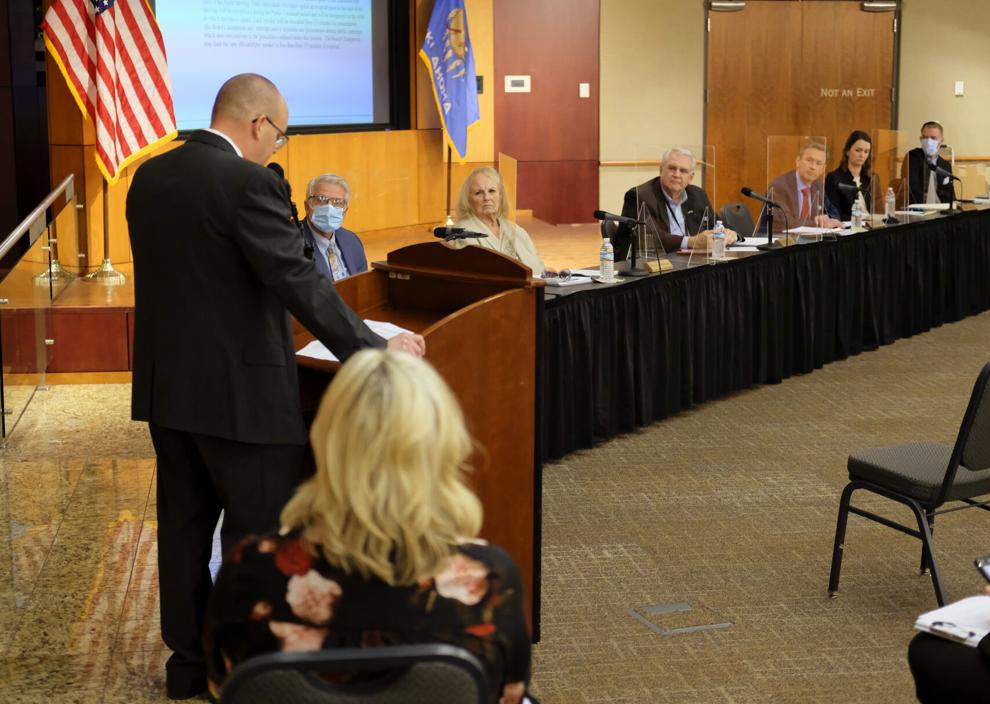 State education board demands $11.2 million back from Epic Charter Schools over state audit findings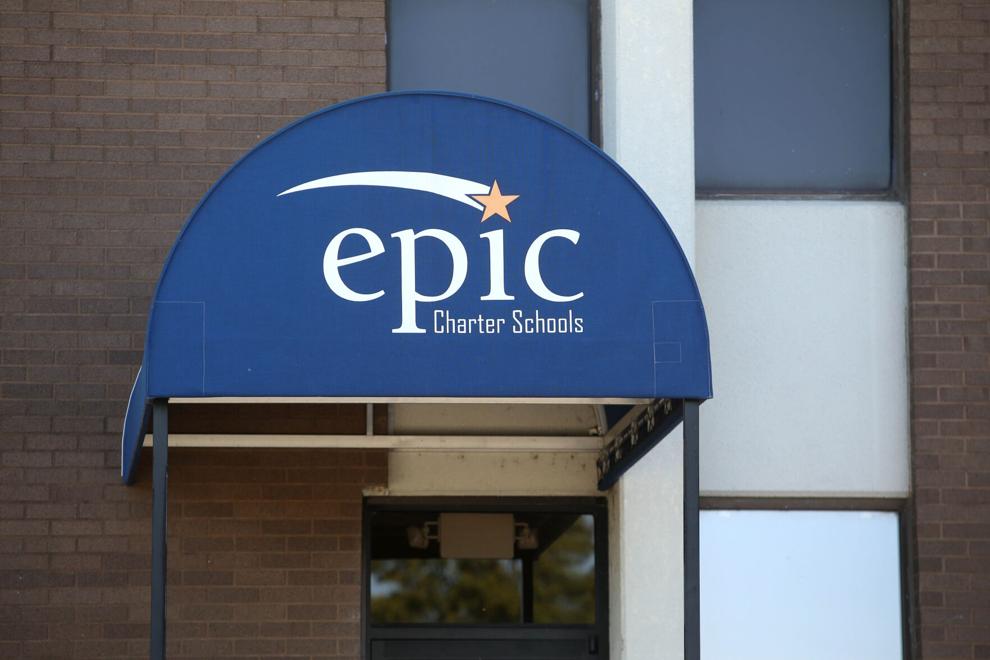 Lawmakers announce joint hearing on Epic Charter Schools audit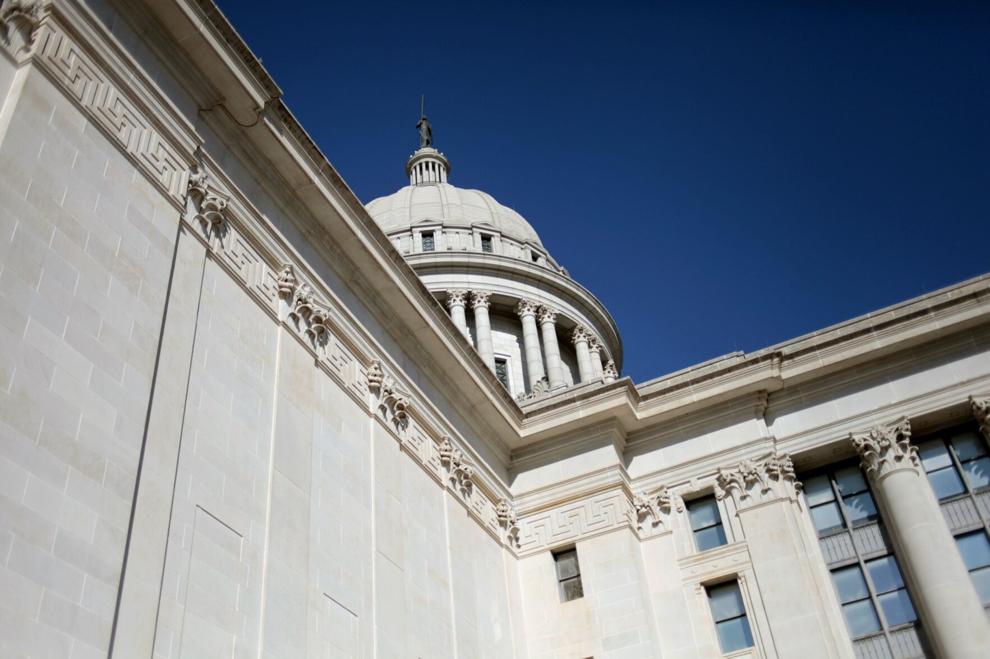 Oklahoma AG's Office takes reins in Epic Charter Schools investigation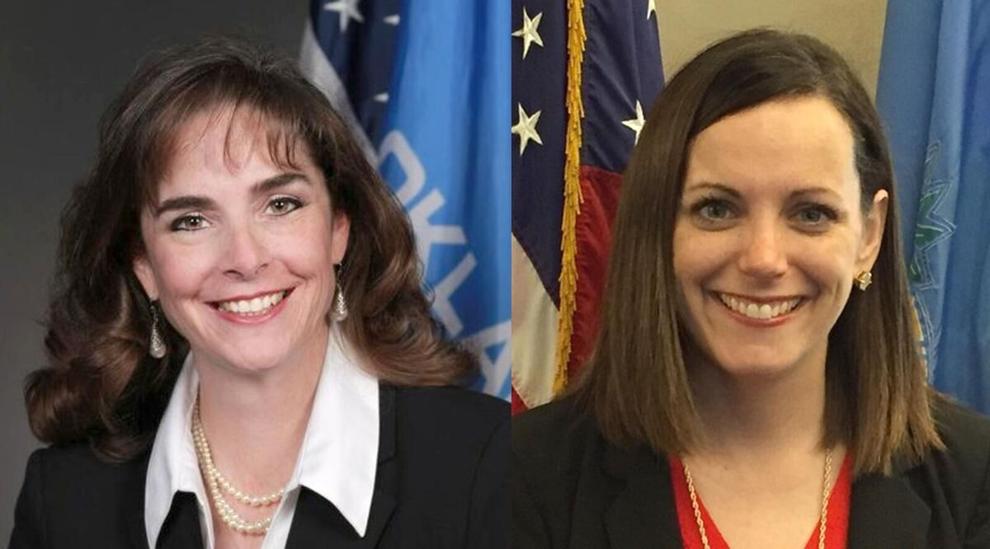 State education board calls special meeting on Epic Charter Schools audit
Superintendent Hofmeister responds to accountability failures cited in state audit of Epic Charter Schools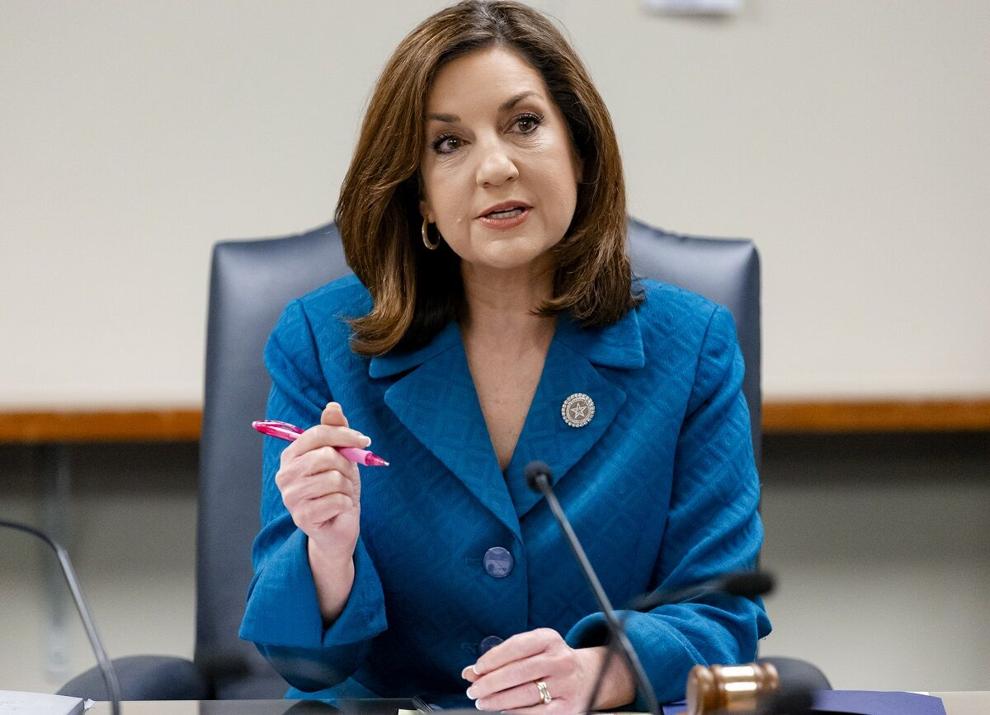 'Epic owes Oklahoma $8.9 million': Improper transfers, chronic misreporting found by state auditor's investigation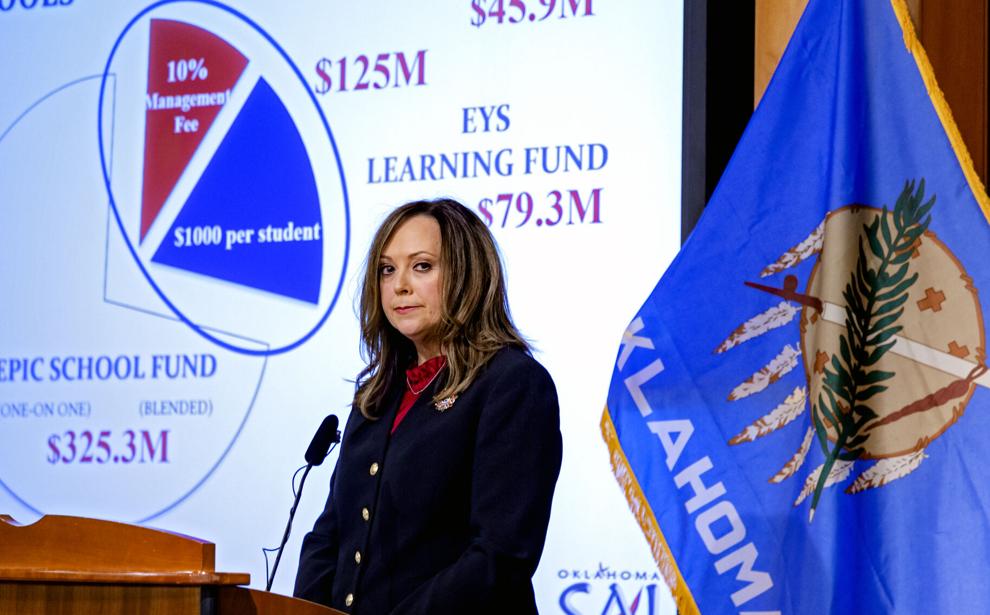 Officials call Epic audit findings 'concerning,' 'deeply disturbing,' 'troubling'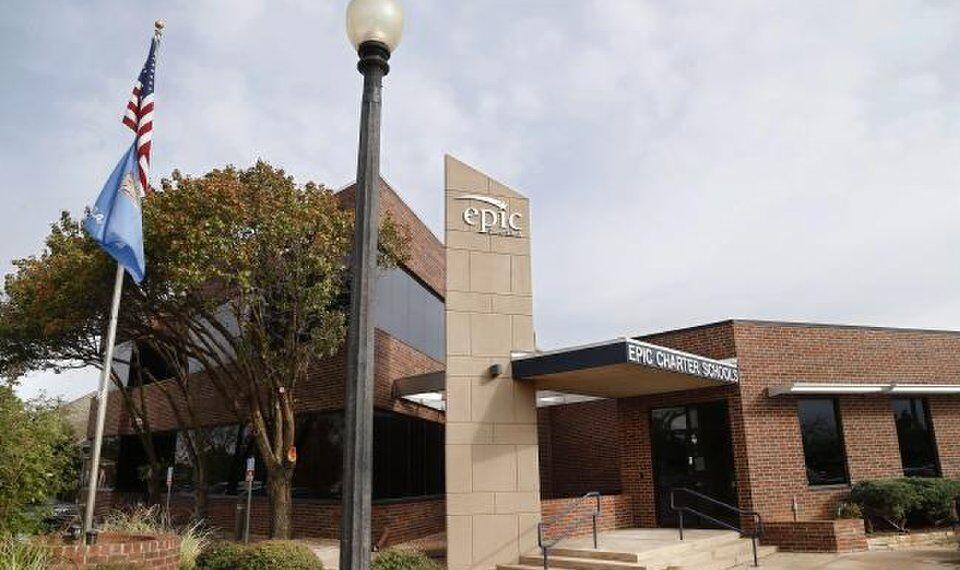 Key findings and conclusions from the Oct. 1, 2020, report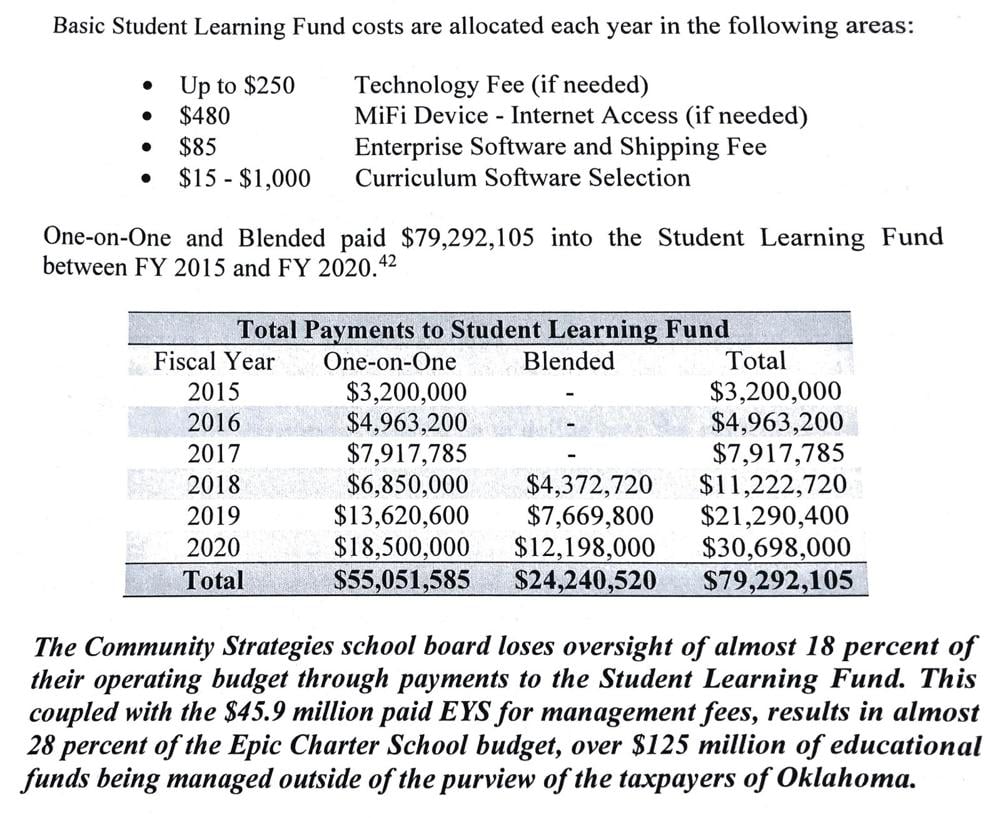 Key findings and conclusions from the Oct. 1, 2020, report
Key findings and conclusions from the Oct. 1, 2020, report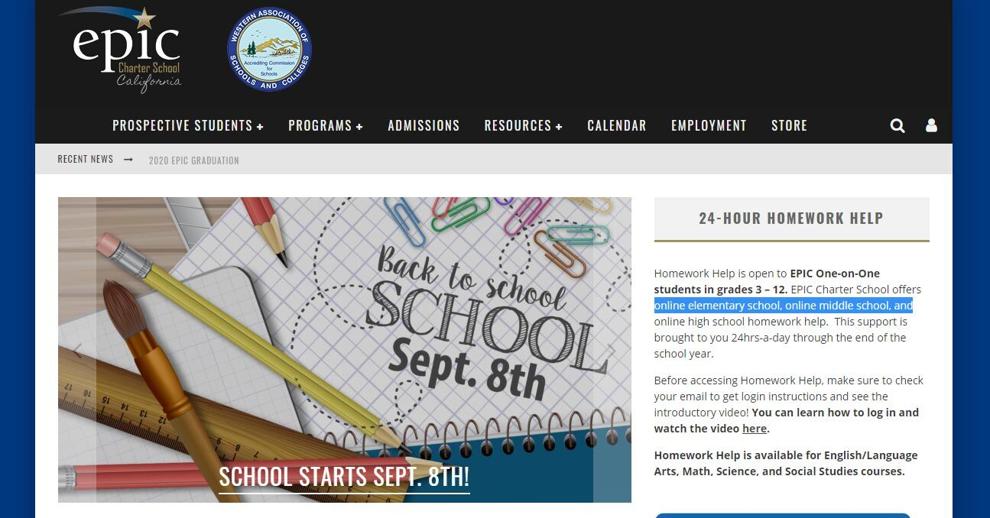 Key findings and conclusions from the Oct. 1, 2020, report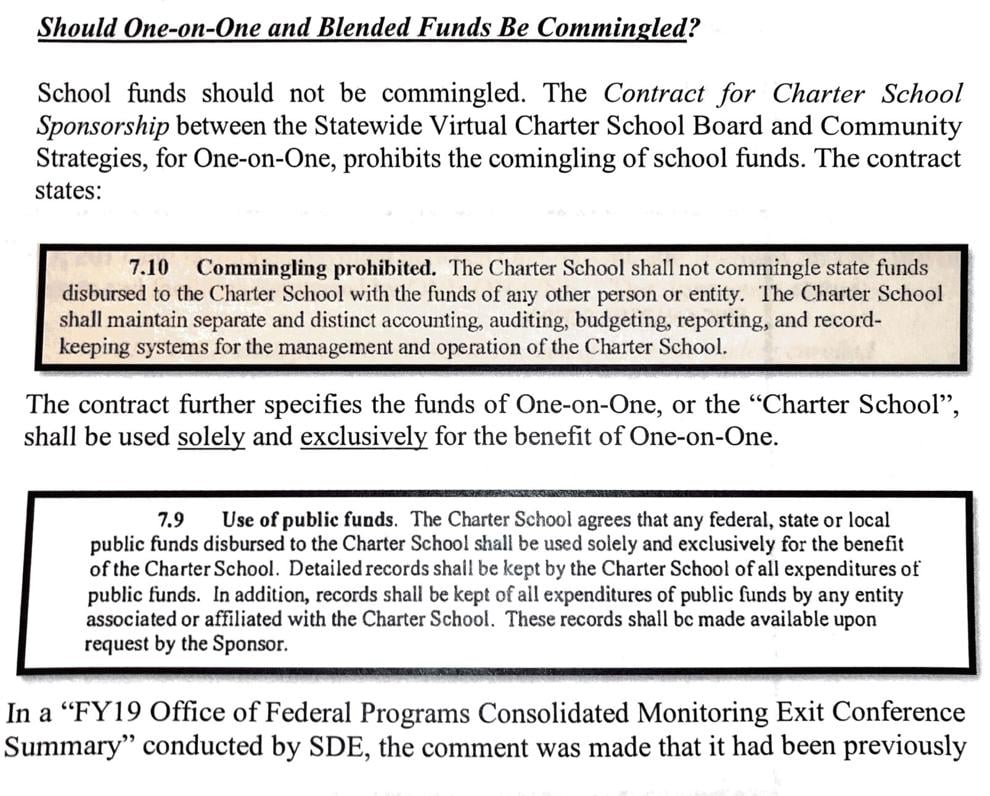 Key findings and conclusions from the Oct. 1, 2020, report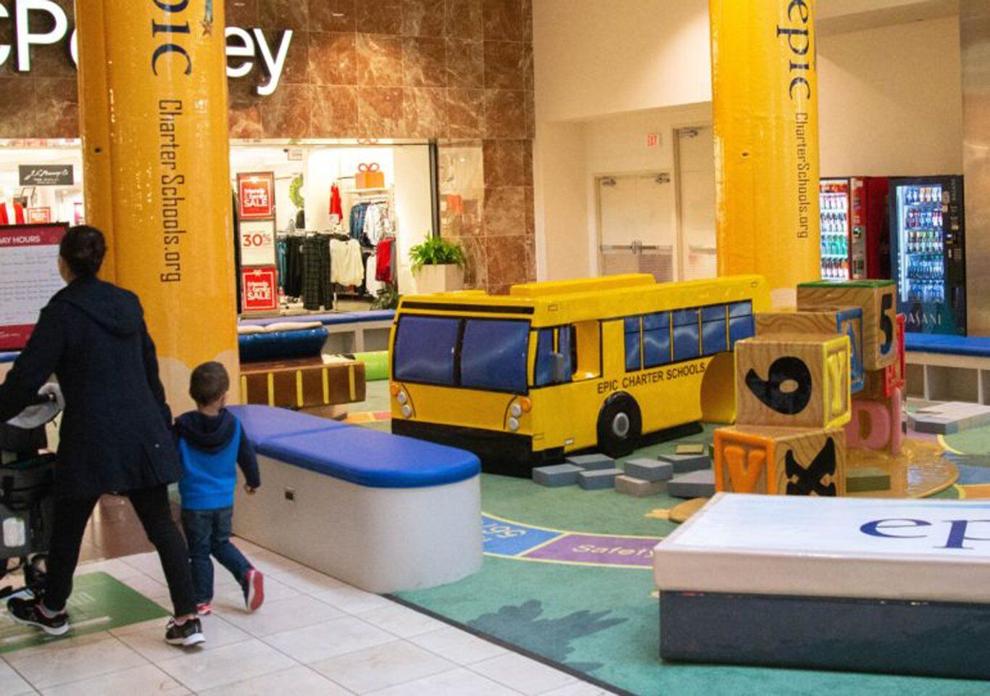 Epic Charter Schools targets state senator again in pre-election email to parents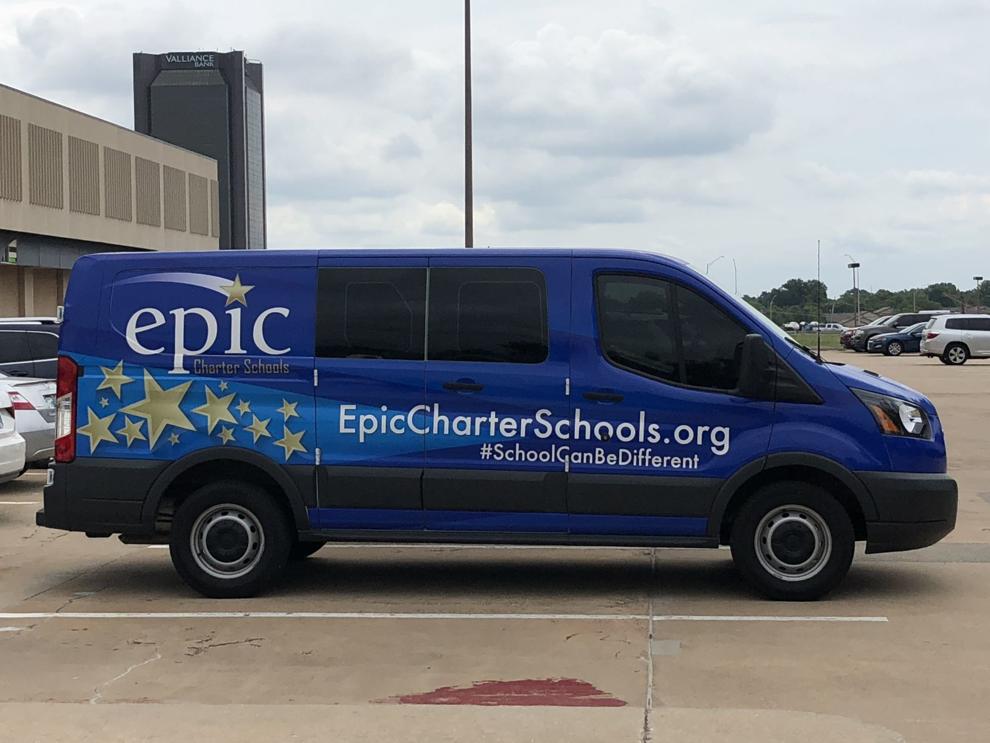 Epic Charter Schools founders and backers keep up campaign influence spending amid state investigations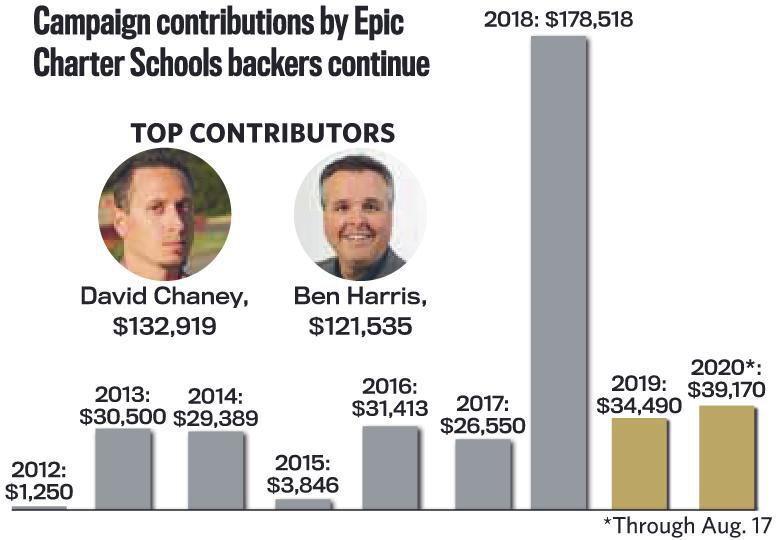 State senator sued by Epic Charter Schools awarded legal fees plus $500,000 in sanctions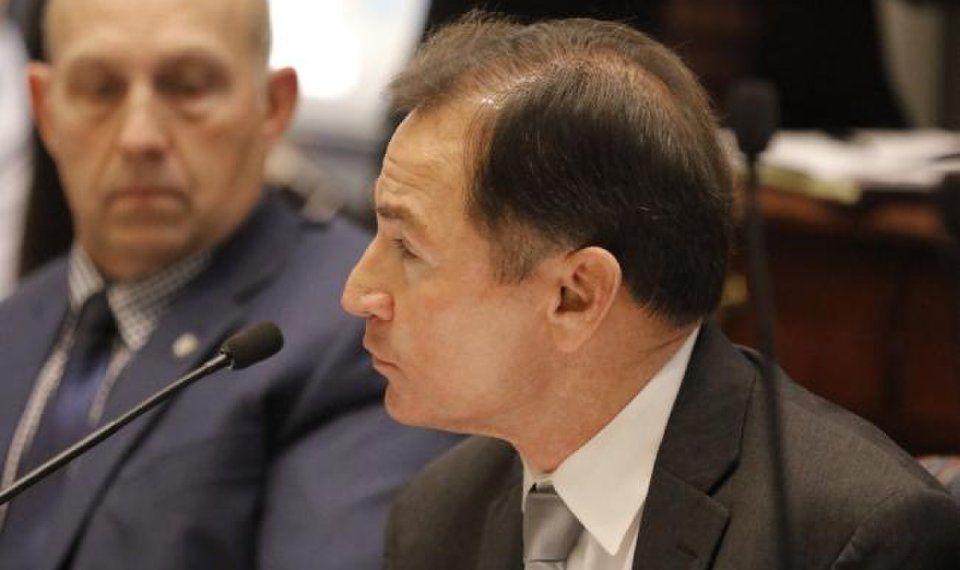 Enrollment already up 77% across Oklahoma's six virtual charter schools amid COVID-19 pandemic

Epic co-founder claims innocence in new video address amid back-to-school student recruiting drive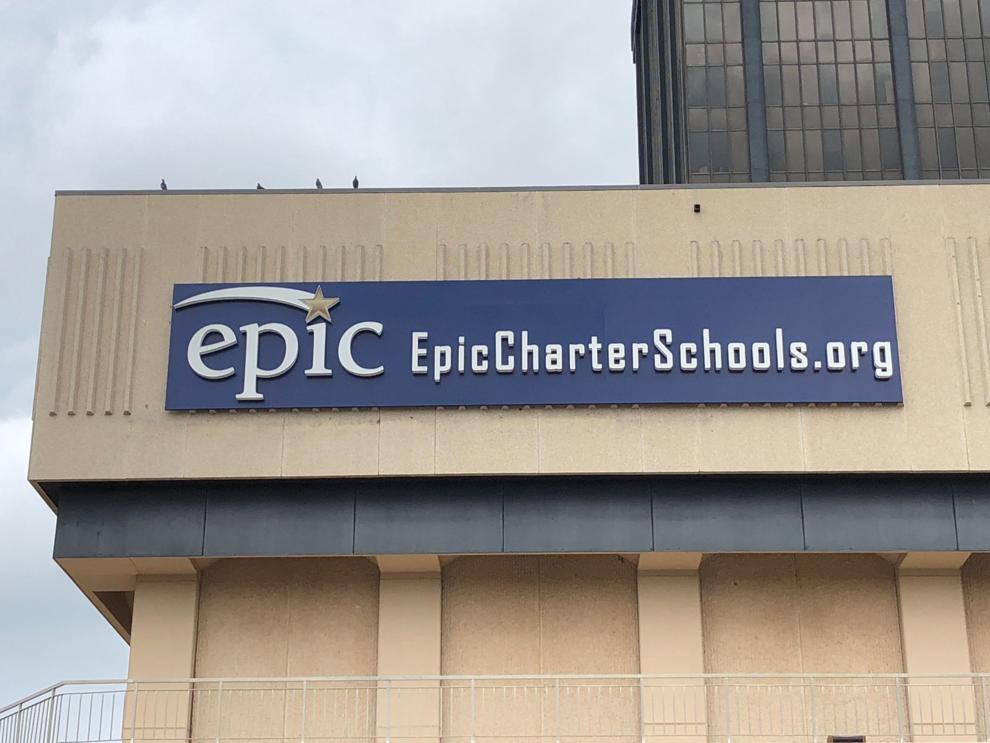 Epic becomes Oklahoma's largest school district as pandemic pushes virtual enrollment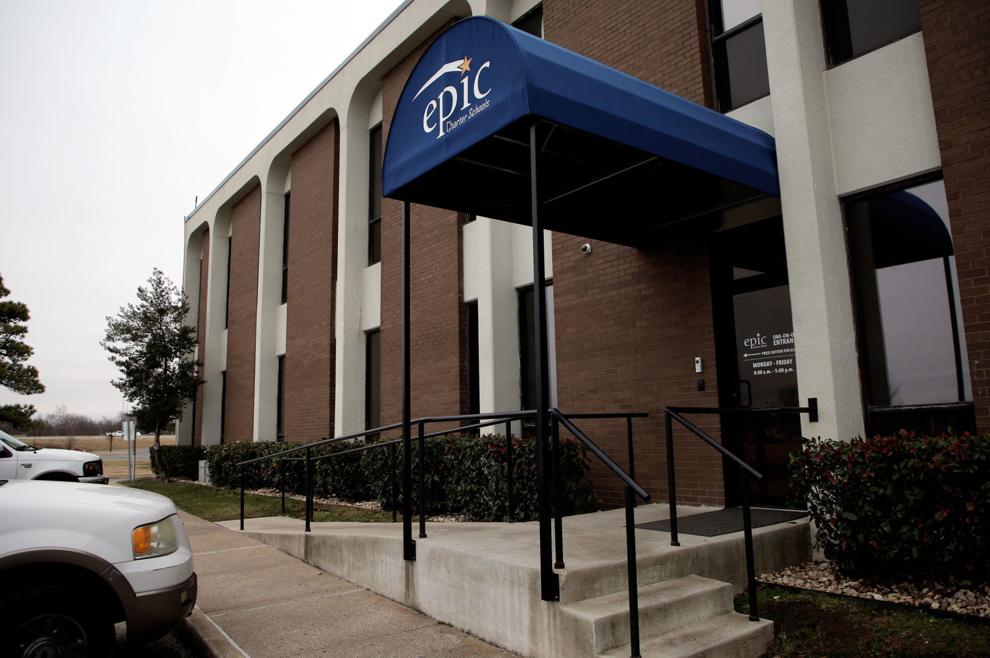 Oklahoma Statewide Virtual Charter School Board wants to weigh in on court case involving Epic
State Chamber says no conflicts of interest in legal filing despite Epic Charter Schools' membership, school founder on Chamber board of directors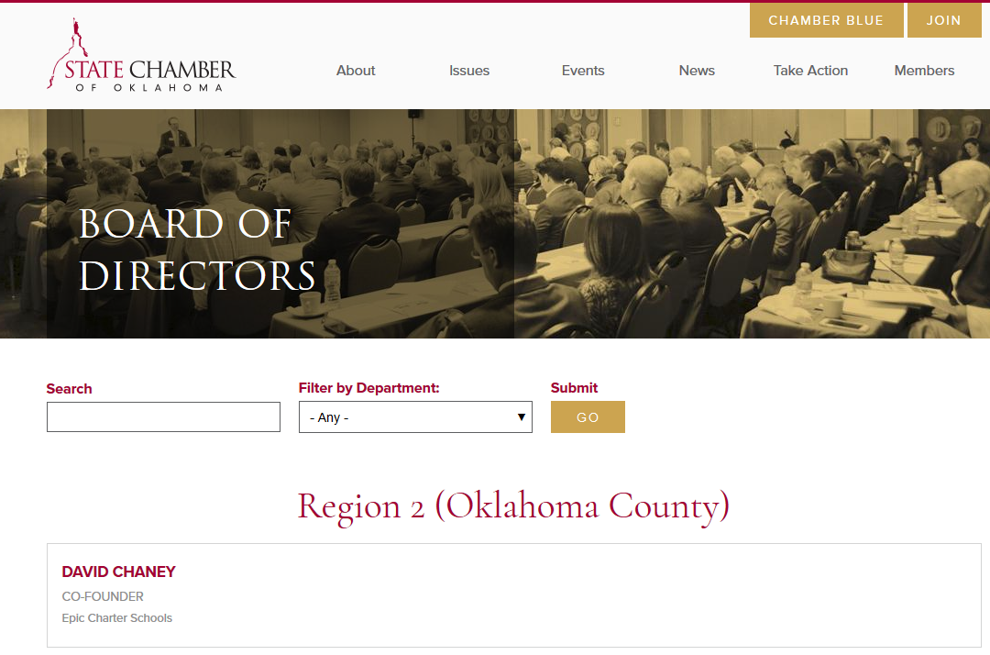 Epic Charter Schools' for-profit management firm refuses to release documents to investigators, Oklahoma attorney general says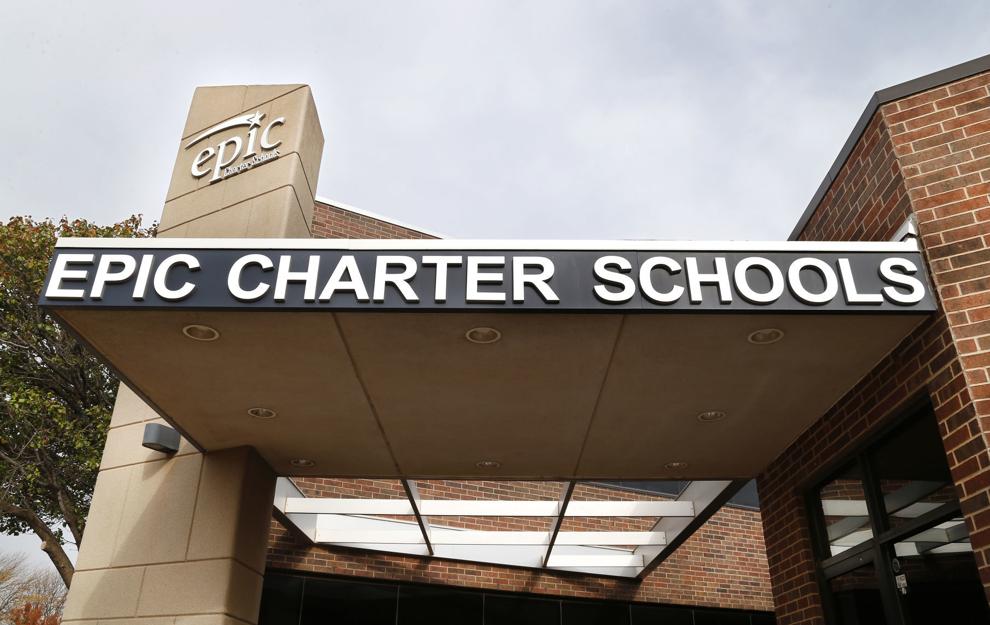 'Our kids have become a piggy bank': Epic Charter Schools shields $50M in taxpayer funds from public scrutiny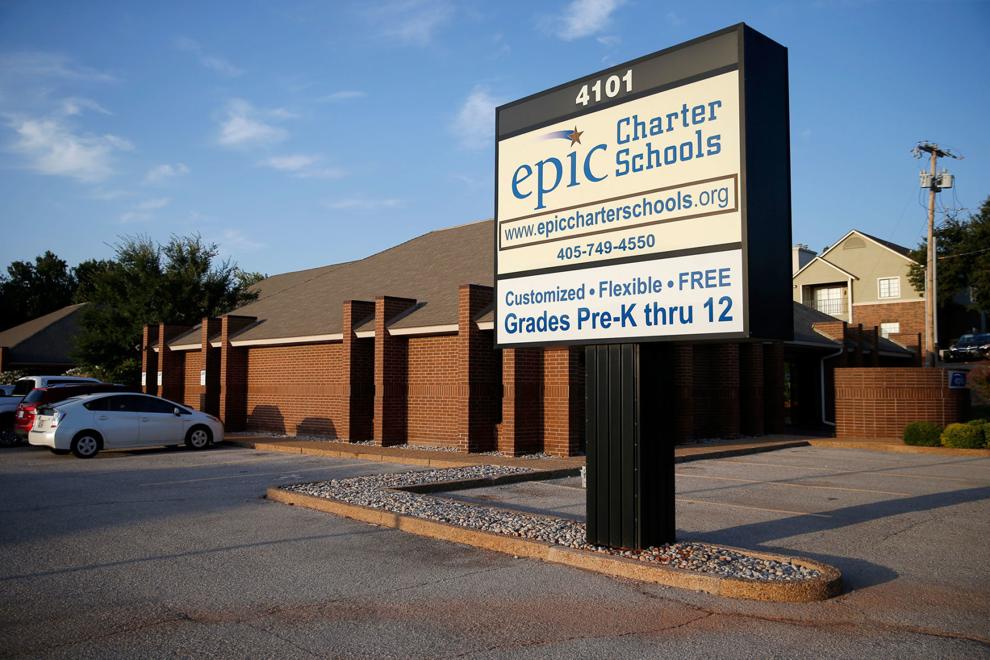 Lawmakers accuse Epic of intimidation attempt with defamation lawsuit against state senator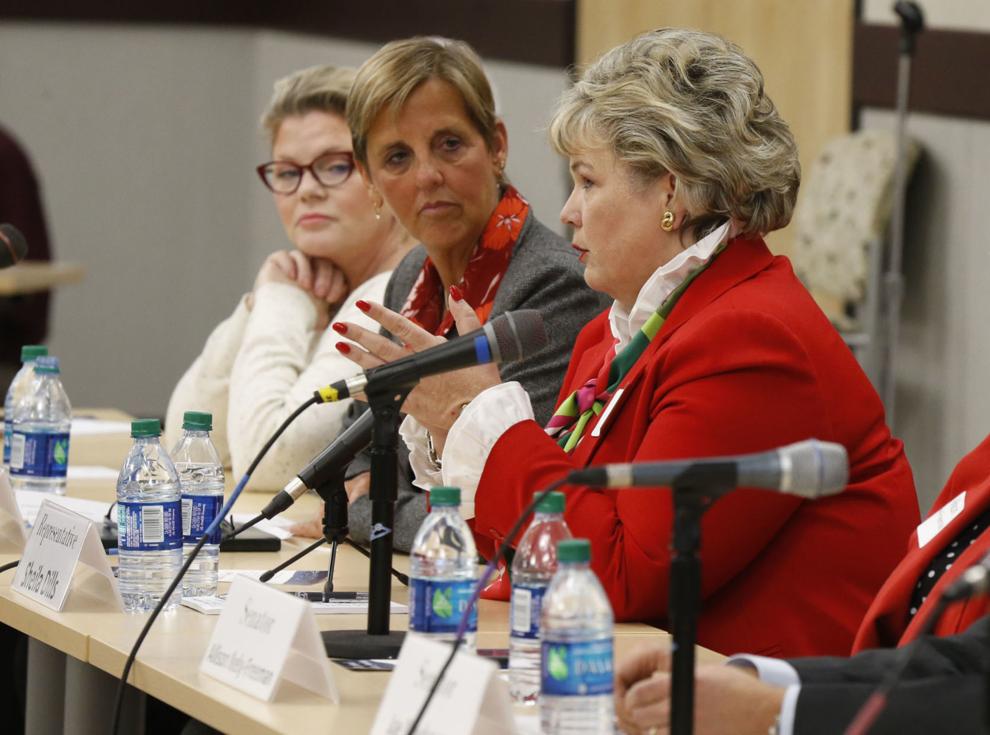 Epic Charter Schools sues state senator who questioned student attendance and funding, accusing him of slander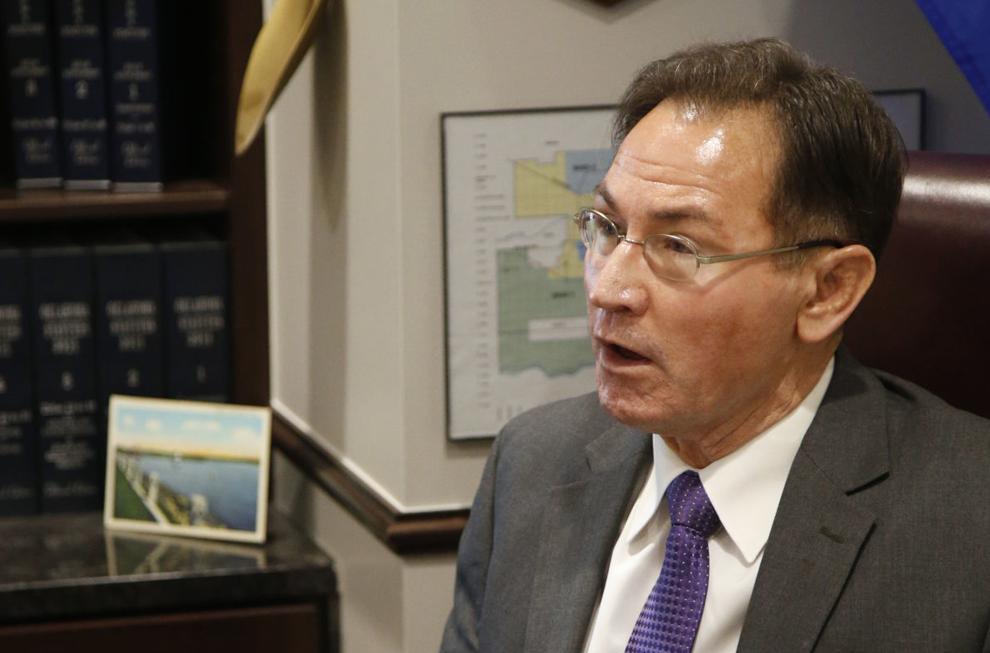 Epic Charter Schools promoting itself with multimillion-dollar advertising campaign, plus $9,000 per month shopping mall playground sponsorships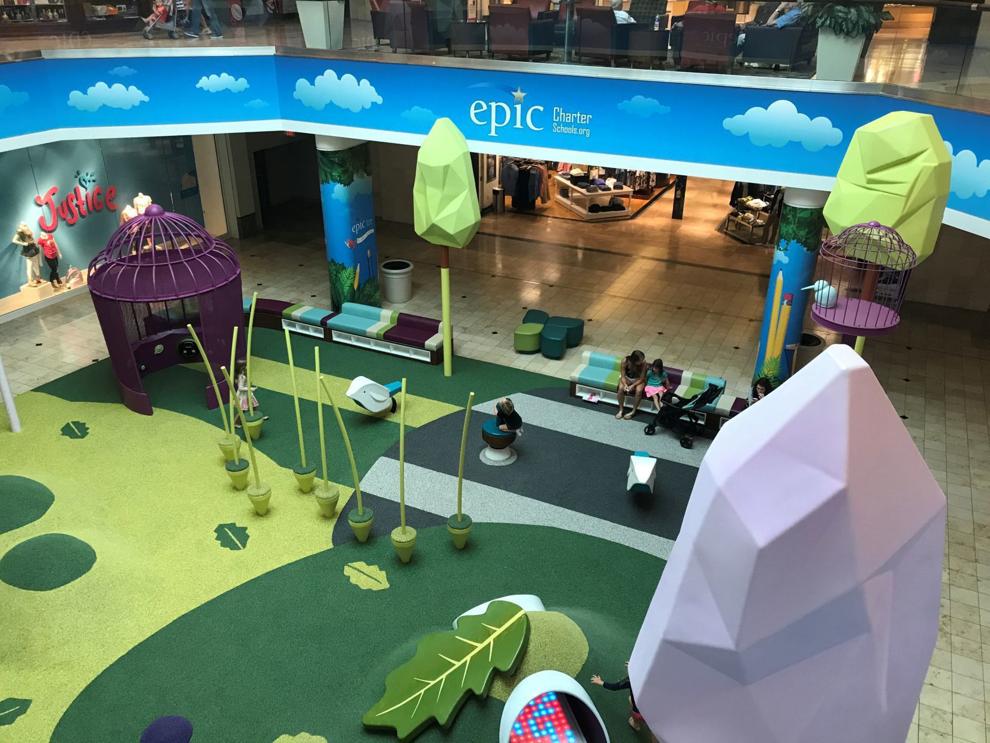 OSBI investigating new allegations of forgery by Epic Charter Schools' co-founder and CFO, willful neglect by board members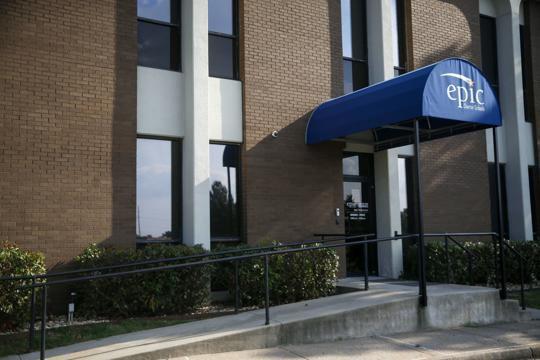 How does Epic Charter Schools stack up academically? Check out student proficiency test scores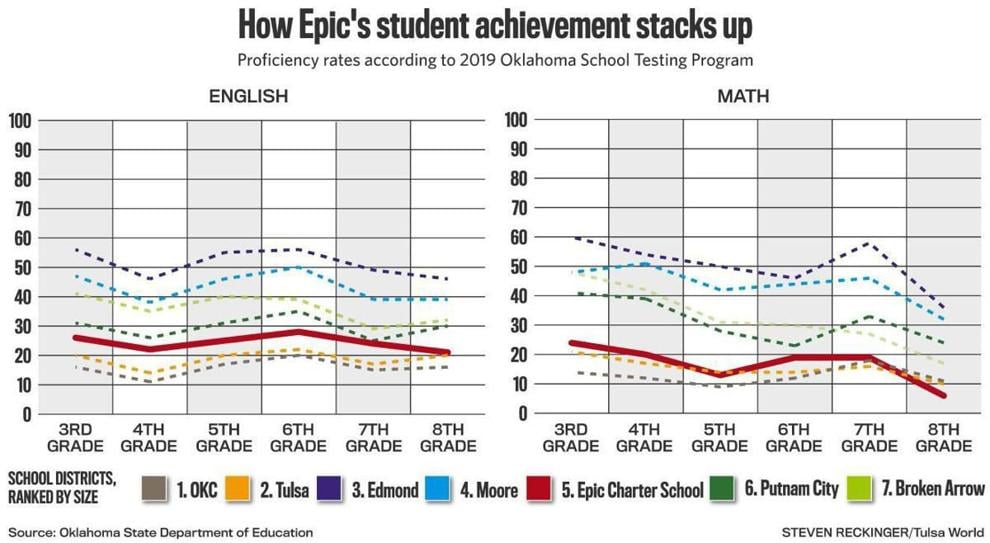 Epic Charter Schools' expansion into Texas in limbo amid new revelations about criminal investigation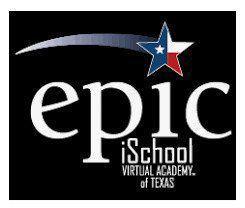 Tulsa lawmaker uses rarely invoked legal provision to attend closed-door meeting on Epic Charter Schools investigation, educators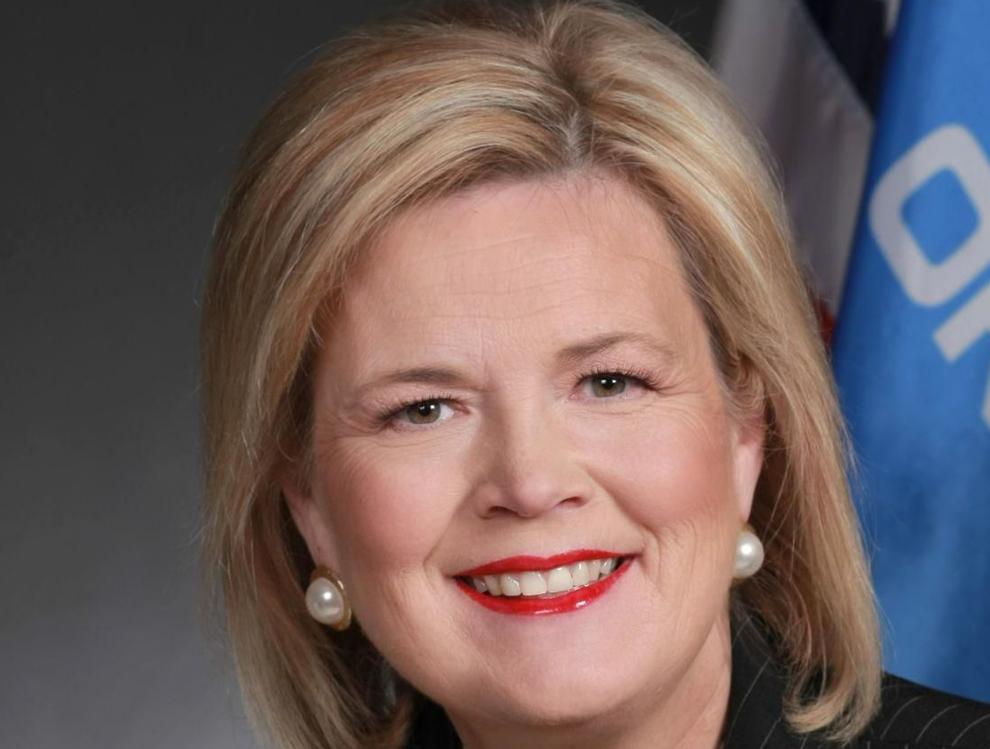 New records reveal Epic Charter Schools' sponsor was in touch with state auditor for months before scandal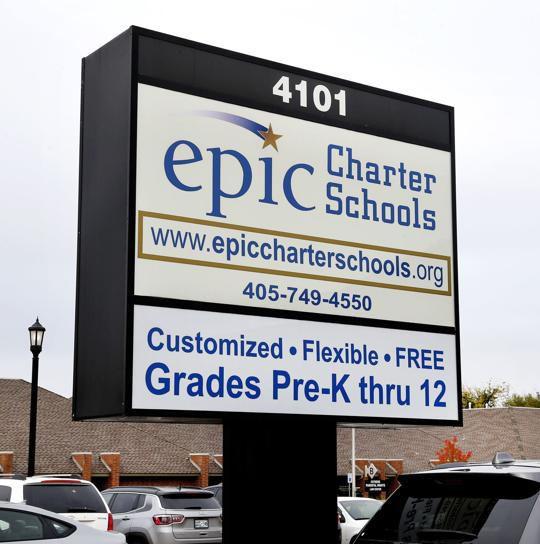 Governor requests state audit of Epic Charter Schools; school's sponsor already in touch with state auditor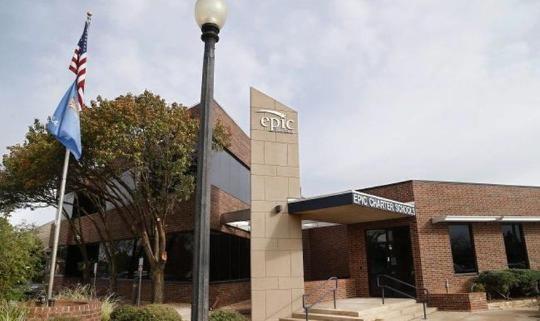 Records show FBI has also been looking into Epic Charter Schools, along with federal education investigators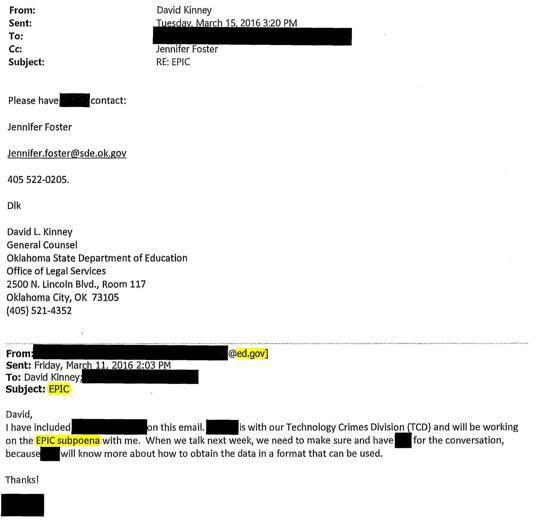 State superintendent reacts to Epic Charter Schools investigation; online school official claims innocence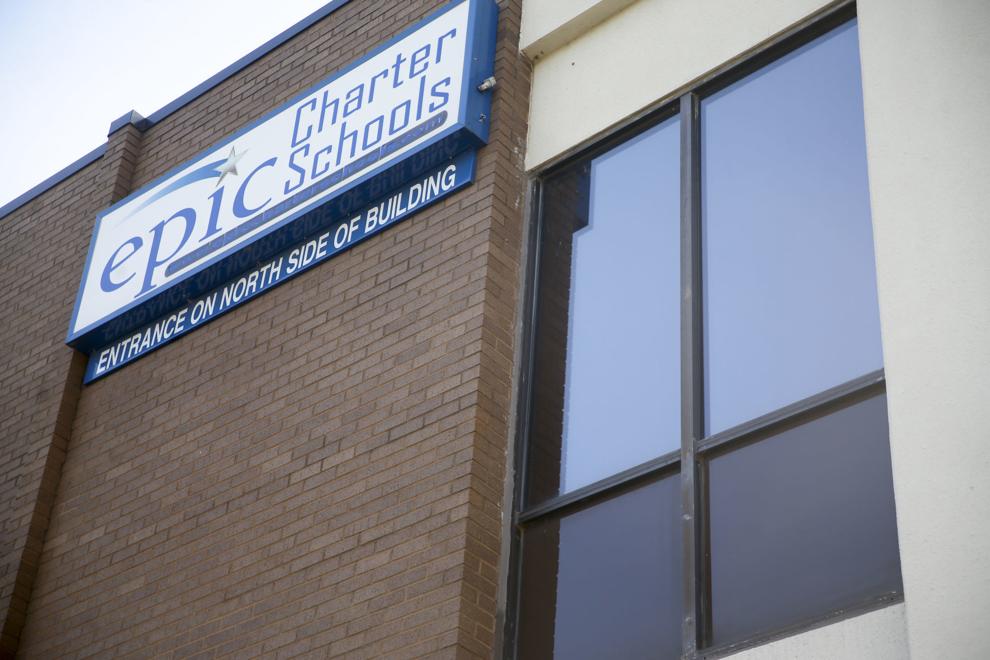 State senator raises new questions about Epic Charter Schools and oversight by Oklahoma State Department of Education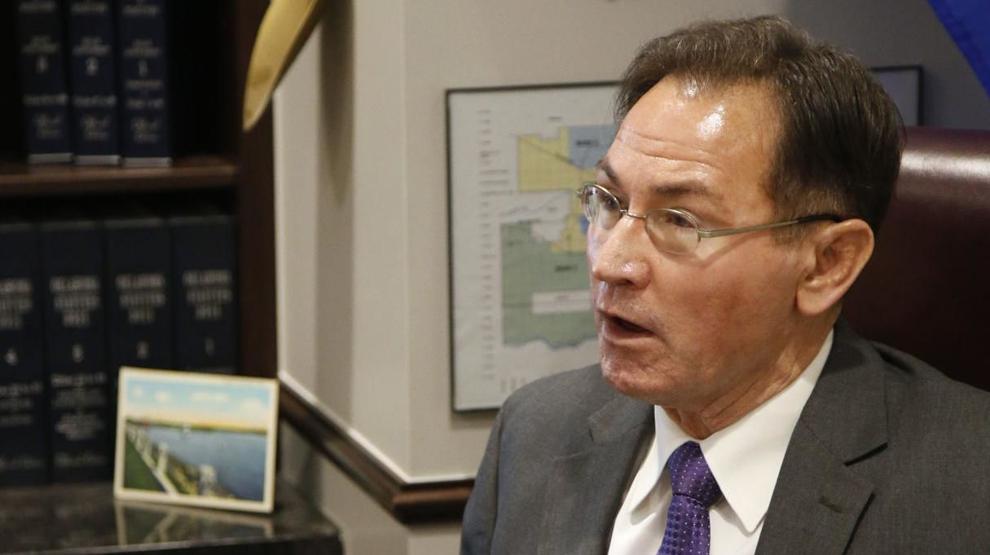 Leadership change at Oklahoma's largest virtual charter school likely necessitated by new transparency, conflict of interest law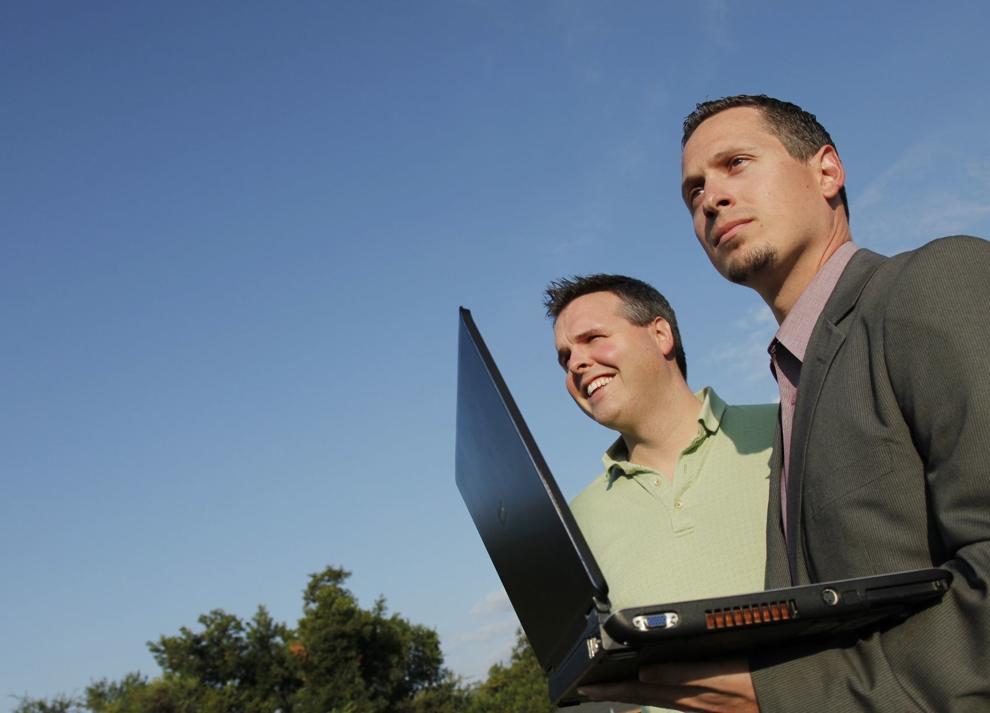 State Senate passes new transparency reporting requirements for virtual charter schools; bill headed to Gov. Stitt next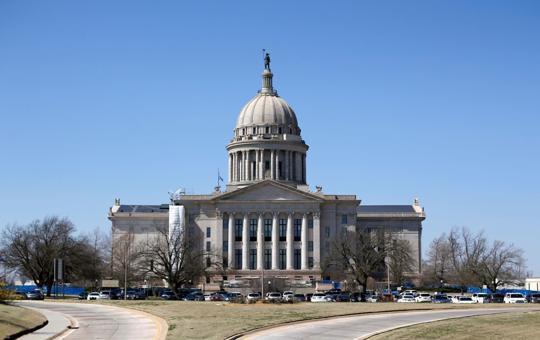 State education officials deny clearing Epic Charter Schools in investigation, despite school's new claims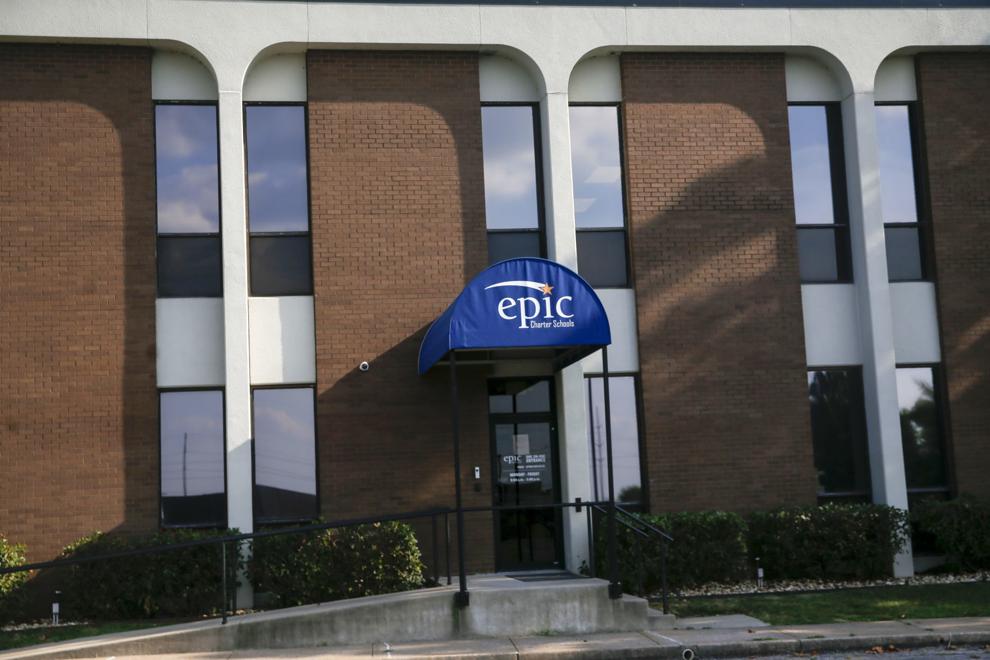 Epic Charter Schools, school reform and funding needs on the minds of Tulsa Republicans at Friday event with State Superintendent Joy Hofmeister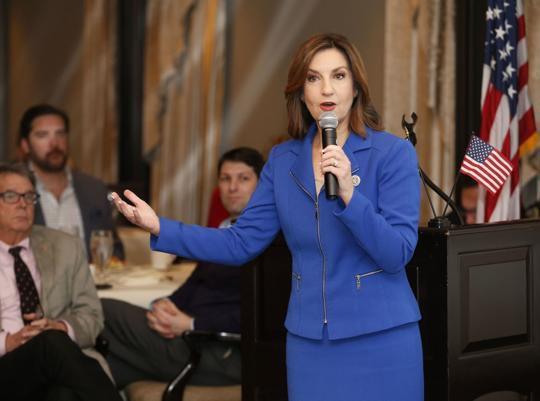 New transparency reporting requirements for virtual charter schools advance to state Senate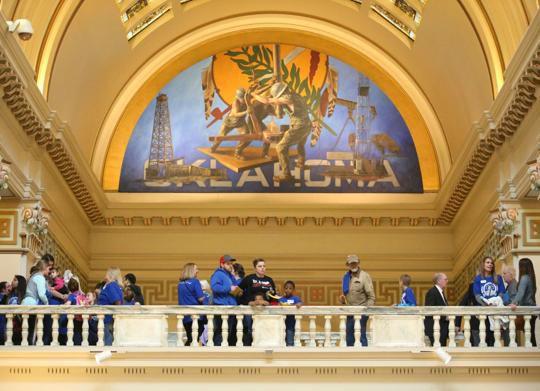 Parents, students pack Capitol to tell lawmakers about 'the array of reasons to choose Epic'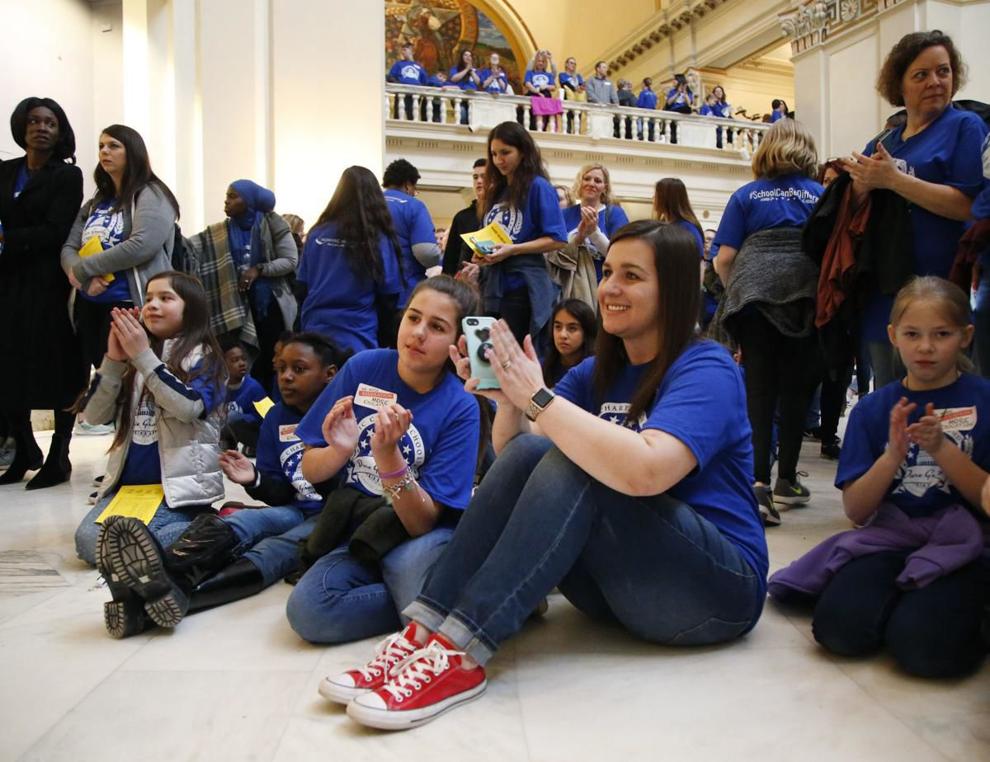 15 people with ties to Epic Charter donated $180,000 to 78 candidates for state office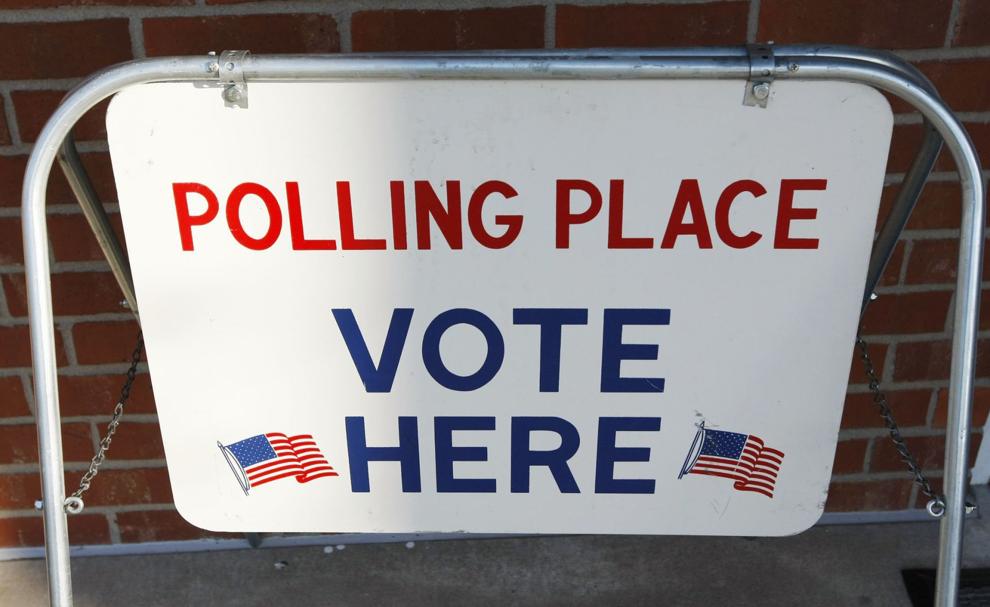 Epic Charter Schools under investigation by state, federal law enforcement agencies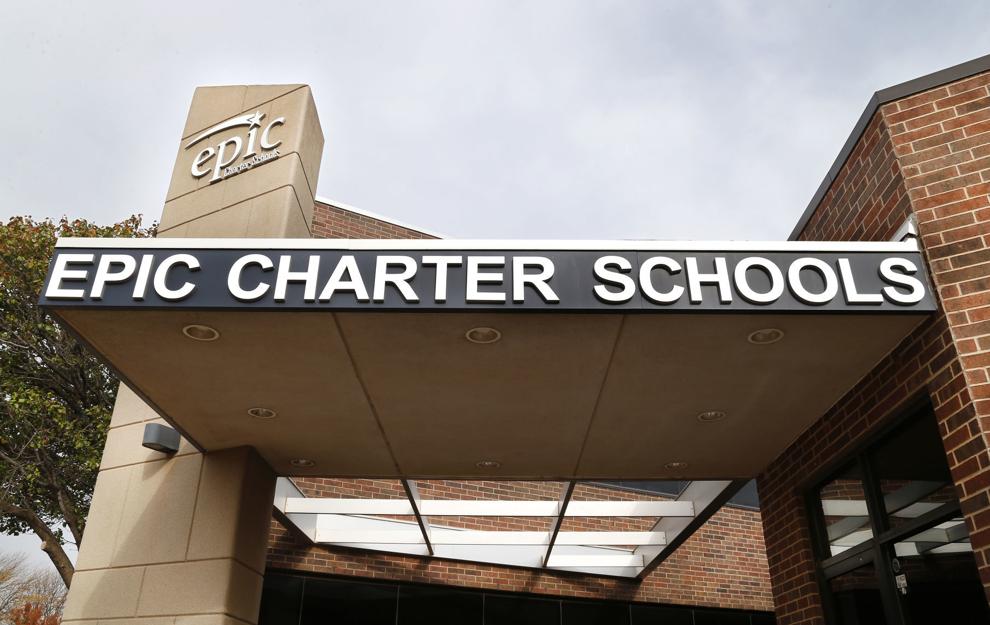 A study in contrasts: Most Tulsa County districts lose students while virtual numbers soar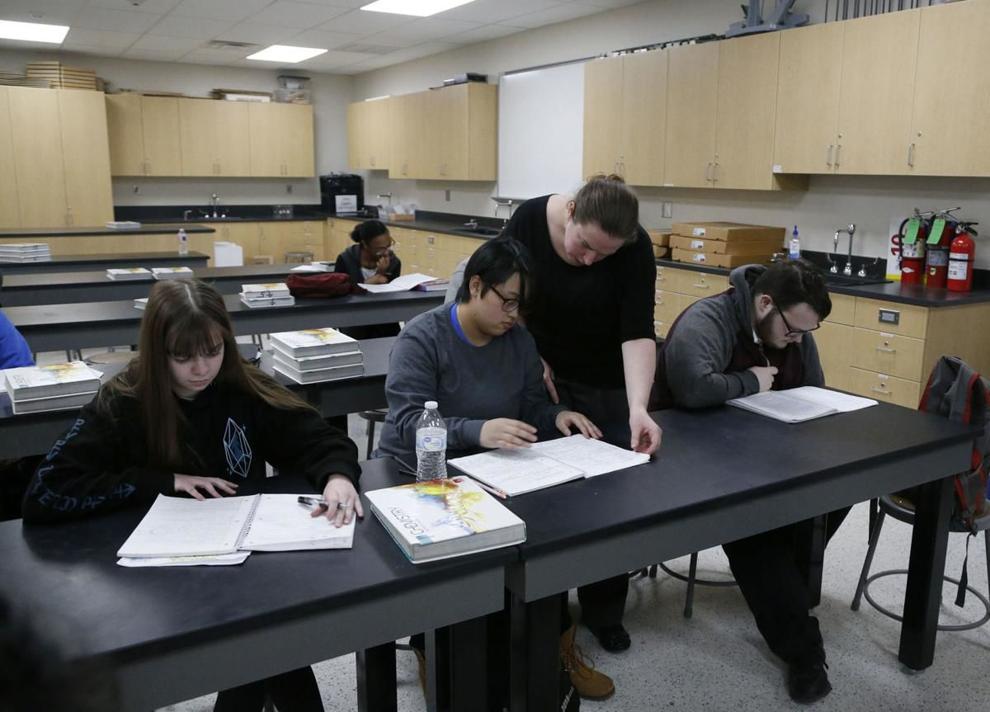 496 Tulsa Public Schools students left for EPIC virtual school since August. TPS to lawmakers: Regulation is needed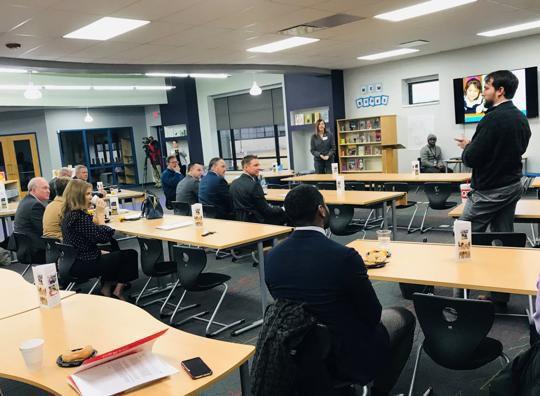 Skyrocketing student enrollment nets Epic Charter Schools nearly $39 million more in midyear adjustments to state funding for public schools
Epic Charter Schools co-founder audit recommendations make it into legislation
Last chance offer: $1 for six months
Kyle Hinchey
918-581-8451
Twitter: @kylehinchey