Officials at Tulsa Public Schools decried the loss of nearly 500 students to the state's largest virtual charter school just since school began in August at a Thursday morning meeting with area lawmakers.
Superintendent Deborah Gist and School Board President Suzanne Schreiber told the 15 or so legislators present that they are strong proponents of school choice, but they think new regulation is needed to reduce the constant churn of students coming and going from EPIC Charter Schools.
In total, 496 students left TPS for EPIC and 169 returned from EPIC between the first day of school and the end of last week.
Gist described the midyear loss of those nearly 500 students as akin to the loss of an entire, large elementary school population. And she said the revolving door to and from EPIC is increasingly disruptive to the Tulsa district's planning and budgeting processes.
Skyrocketing growth in student enrollment at EPIC just netted the operator of the state's biggest virtual or online charter school, as well as "blended learning centers" in Tulsa and Oklahoma City an additional $38.7 million in annual, midyear adjustments made by the Oklahoma State Department of Education.
Conversely, TPS tied with Oklahoma City Public Schools for the greatest loss of state aid dollars at midyear — $2.1 million each — since initial allocations of were released to public schools in August.
Schreiber said the EPIC charter school system "is not very transparent. We don't know a lot about what happens when children are there."
She offered the example of six students who had left for EPIC who recently returned to Tulsa's Hale High School after a long absence.
"What happened when they were there? Nothing," Schreiber said. "Waste and effectiveness is really something that needs to be looked at."
State Sen. Gary Stanislawski, R-Tulsa, chairman of the Senate Education Committee, told TPS officials he is sponsoring four new pieces of legislation that, if adopted, could address their concerns.
One would make virtual schools subject to the same student transfer rules that apply to traditional public schools. Specifically, he said, students wanting to leave midyear would have to obtain the permission of the superintendents of their current and desired school districts.
Next, he said he thinks the current way state aid is budgeted for virtual school students needs to be adjusted. And a third piece of legislation would require greater transparency for virtual charter school finances.
"A big block of (public) money is going to a management company," Stanislawski said. "We're going to pull the curtain back on the management company."
Lastly, Stanislawski said he wants to address one of the chief complaints he has been hearing from superintendents — that students who transfer back from virtual charter schools are "credit deficient."
He said his bill would require the sending school to report "how credit deficient a kid is" to the Oklahoma State Department of Education "so you're not held accountable for someone else's deficiencies," adding, "I've heard it from too many districts over the last several years."
Schreiber applauded the ideas, saying, "Transparency measures are super important ... Parents need to know (if they leave), they're not getting out of it, and number two, you know what you're getting when you go there."
Gist said sharp declines in student enrollment at TPS is chief on her mind at this time. She said she thinks the district needs to do a better job of correcting public perception about its schools and students.
And she told lawmakers it is critical for them to understand the district's best efforts to innovate and improve the education of students and the workplace environment for teachers would be impossible if they were limited to current levels of public funding.
"We're paying for that with private dollars — we don't have the funds in the state of Oklahoma," Gist said.
Epic Charter Schools: A Tulsa World investigation
Oklahoma Statewide Virtual Charter School Board wants to weigh in on court case involving Epic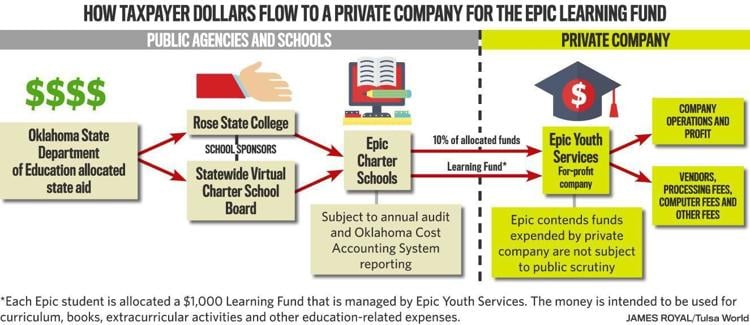 State Chamber says no conflicts of interest in legal filing despite Epic Charter Schools' membership, school founder on Chamber board of directors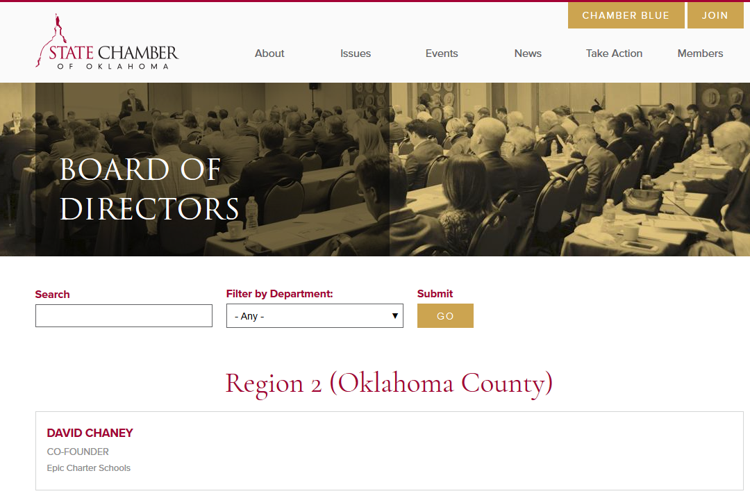 Epic Charter Schools' for-profit management firm refuses to release documents to investigators, Oklahoma attorney general says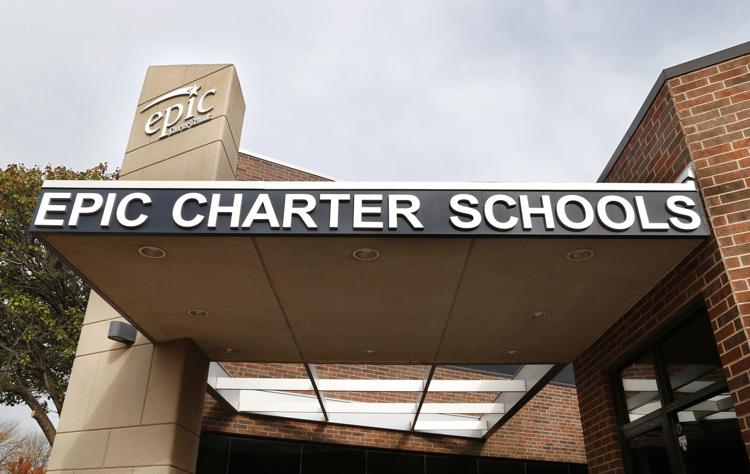 'Our kids have become a piggy bank': Epic Charter Schools shields $50M in taxpayer funds from public scrutiny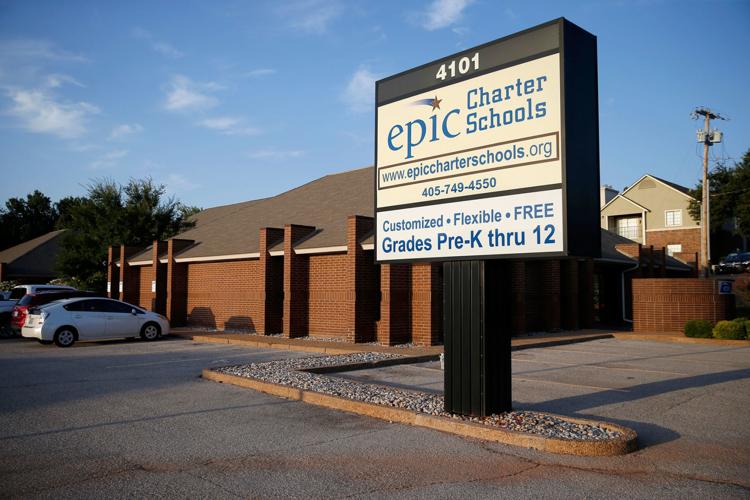 Lawmakers accuse Epic of intimidation attempt with defamation lawsuit against state senator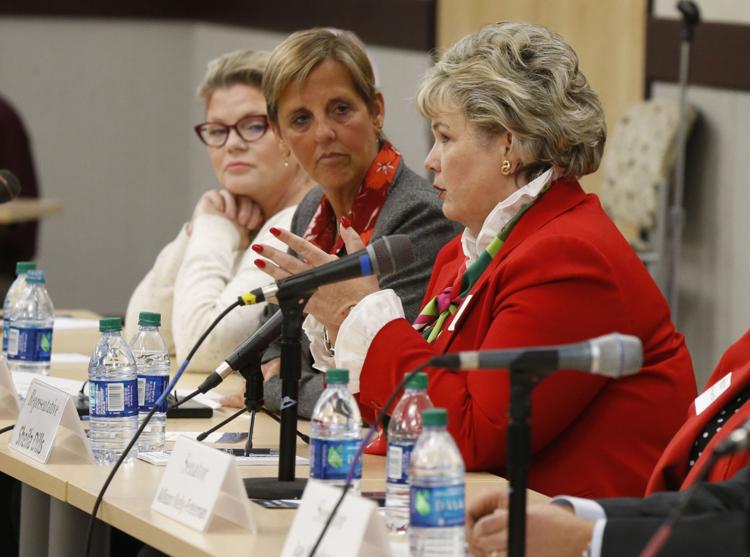 Epic Charter Schools sues state senator who questioned student attendance and funding, accusing him of slander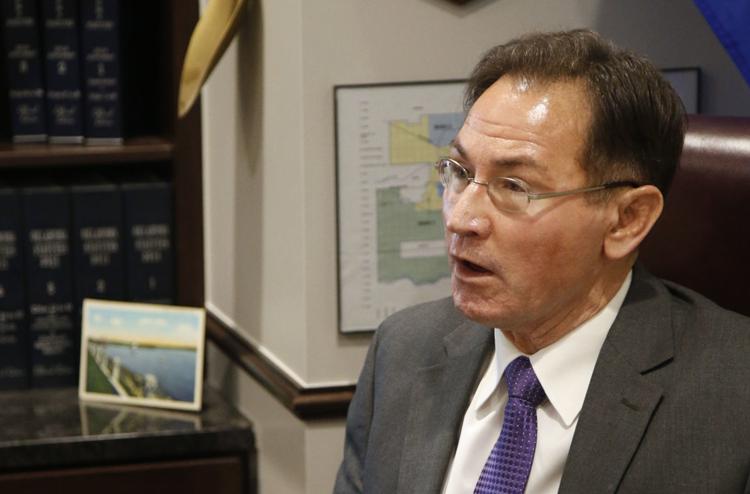 Epic Charter Schools promoting itself with multimillion-dollar advertising campaign, plus $9,000 per month shopping mall playground sponsorships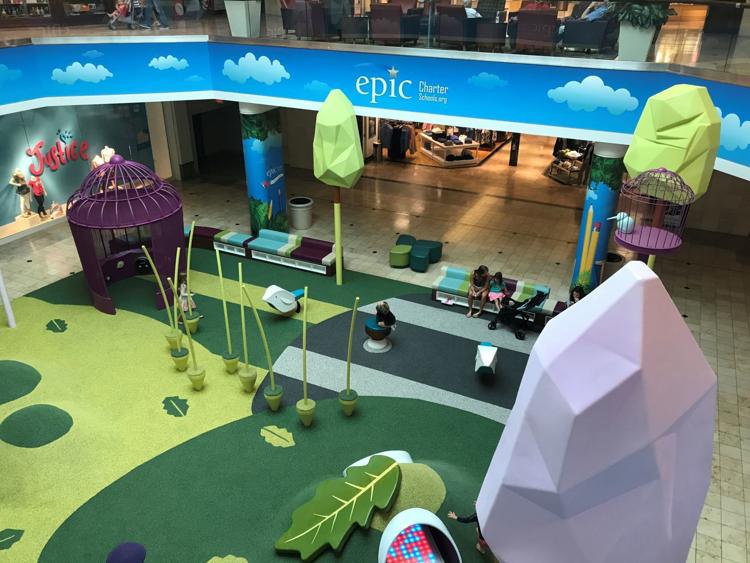 OSBI investigating new allegations of forgery by Epic Charter Schools' co-founder and CFO, willful neglect by board members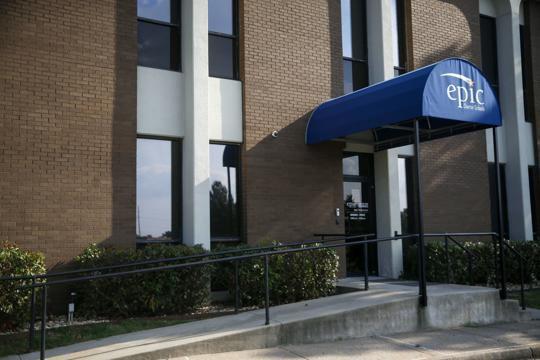 How does Epic Charter Schools stack up academically? Check out student proficiency test scores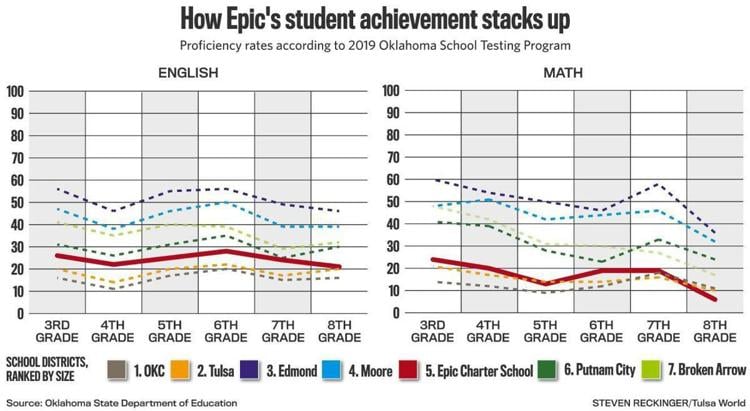 Epic Charter Schools' expansion into Texas in limbo amid new revelations about criminal investigation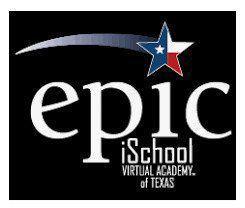 Tulsa lawmaker uses rarely invoked legal provision to attend closed-door meeting on Epic Charter Schools investigation, educators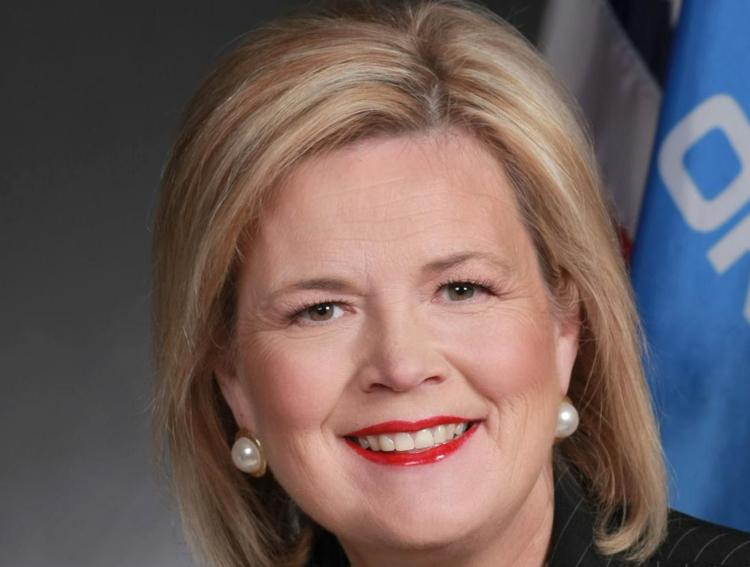 July 2019: Joy Hofmeister on Epic Charter Schools scandal
New records reveal Epic Charter Schools' sponsor was in touch with state auditor for months before scandal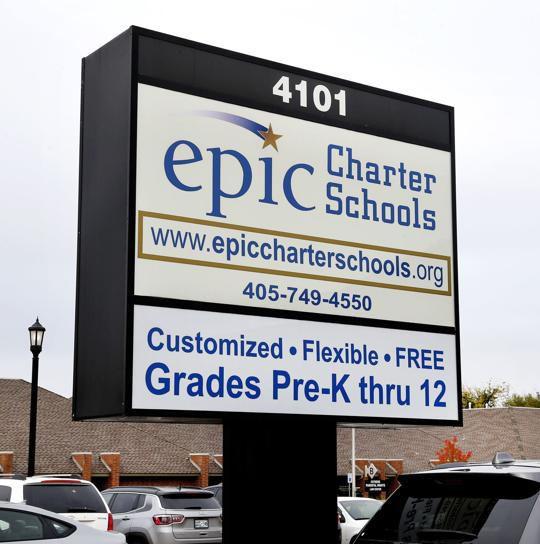 Governor requests state audit of Epic Charter Schools; school's sponsor already in touch with state auditor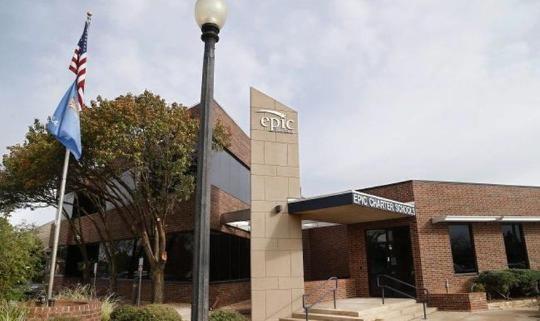 Records show FBI has also been looking into Epic Charter Schools, along with federal education investigators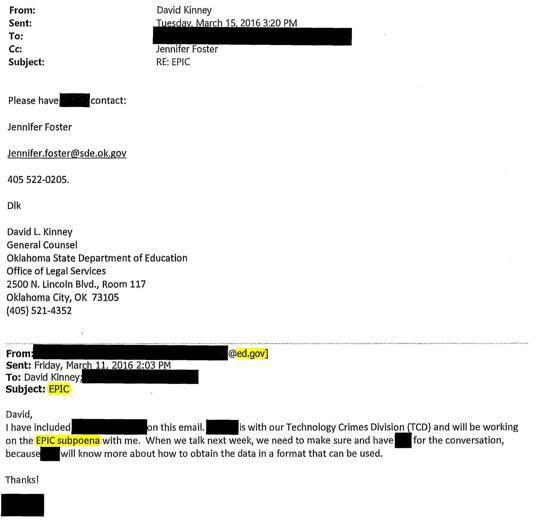 State superintendent reacts to Epic Charter Schools investigation; online school official claims innocence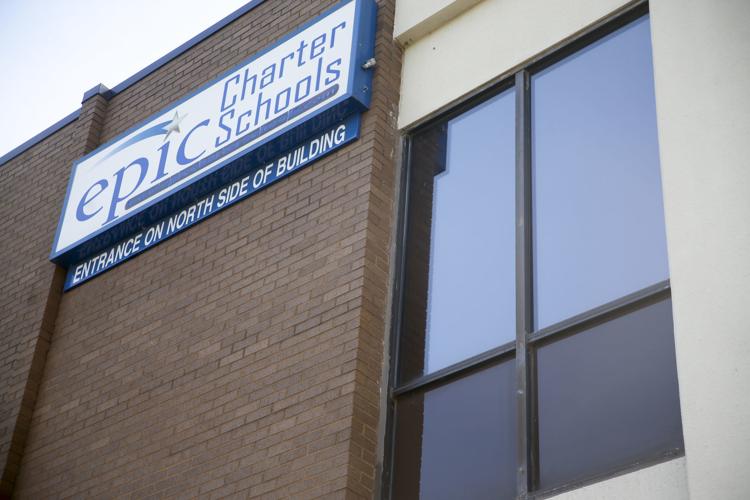 State senator raises new questions about Epic Charter Schools and oversight by Oklahoma State Department of Education
Leadership change at Oklahoma's largest virtual charter school likely necessitated by new transparency, conflict of interest law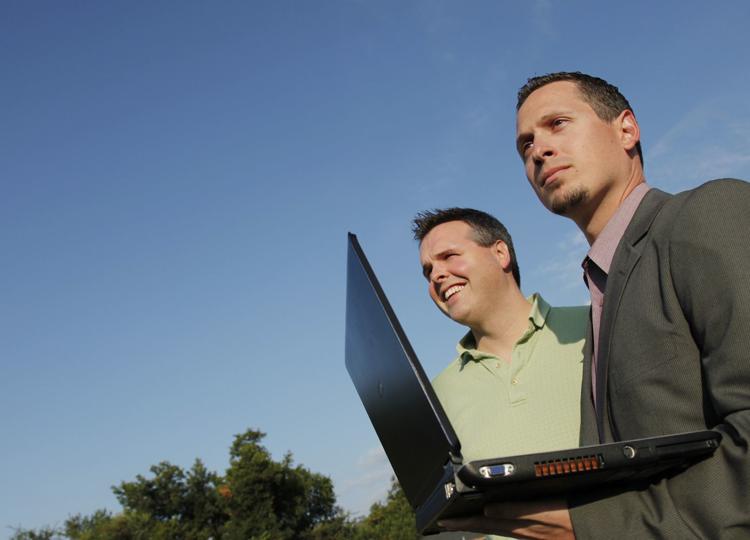 State Senate passes new transparency reporting requirements for virtual charter schools; bill headed to Gov. Stitt next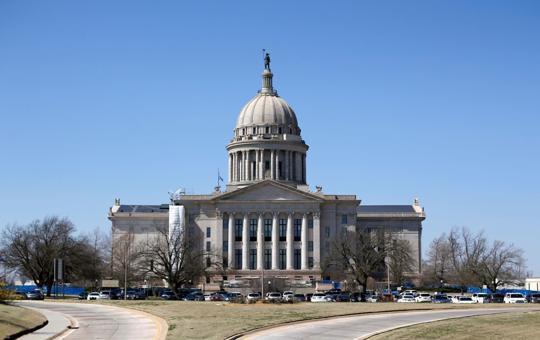 State education officials deny clearing Epic Charter Schools in investigation, despite school's new claims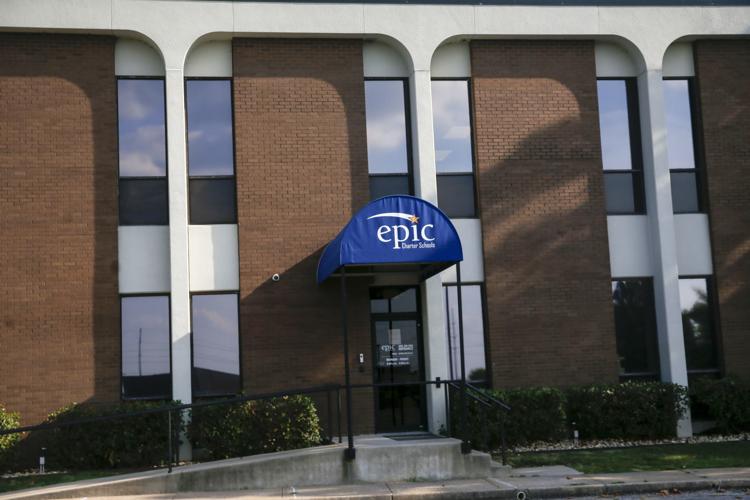 Epic Charter Schools, school reform and funding needs on the minds of Tulsa Republicans at Friday event with State Superintendent Joy Hofmeister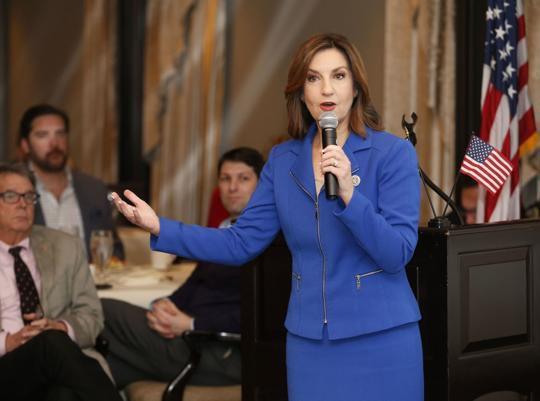 New transparency reporting requirements for virtual charter schools advance to state Senate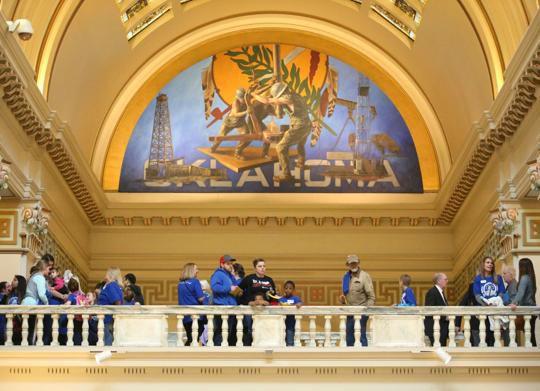 Parents, students pack Capitol to tell lawmakers about 'the array of reasons to choose Epic'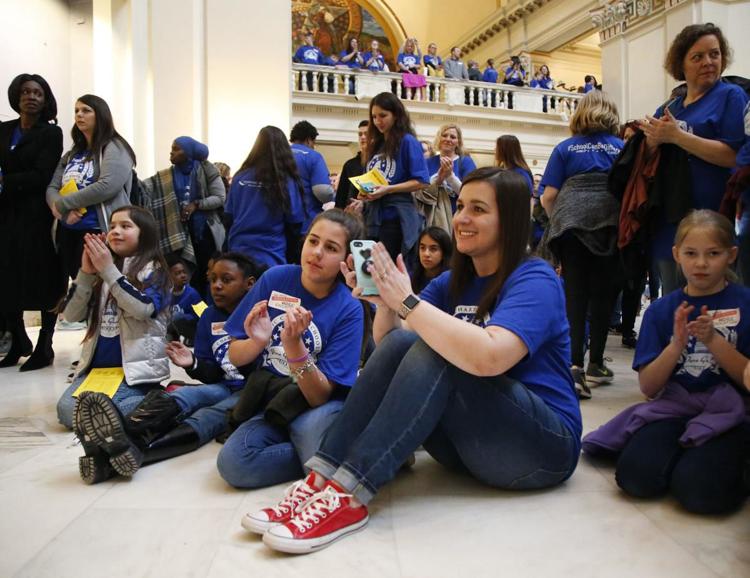 15 people with ties to Epic Charter donated $180,000 to 78 candidates for state office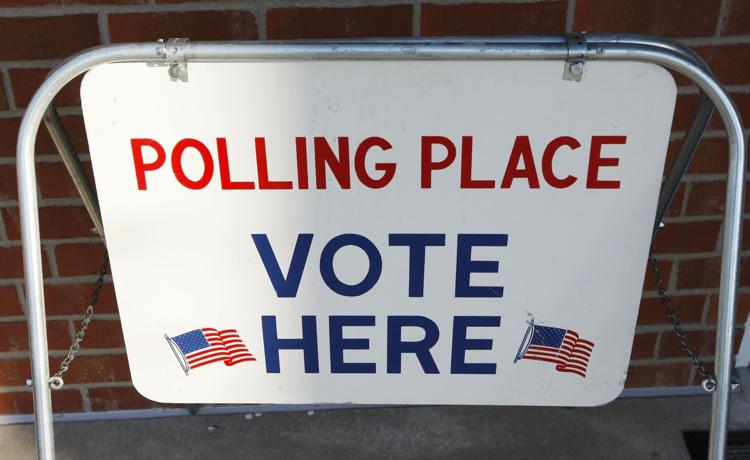 Epic Charter Schools under investigation by state, federal law enforcement agencies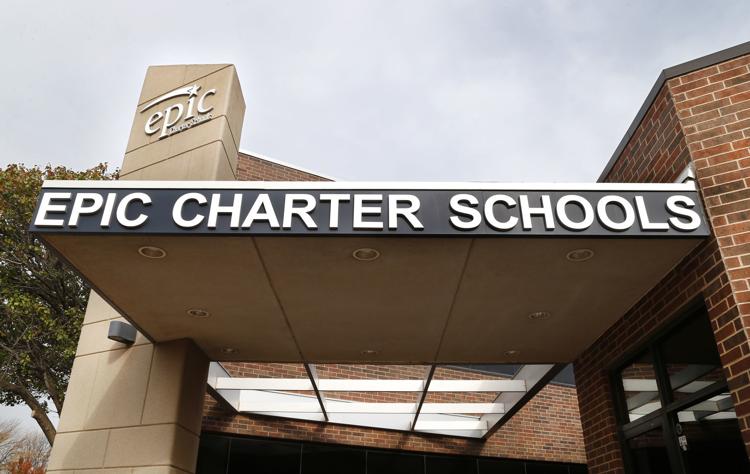 A study in contrasts: Most Tulsa County districts lose students while virtual numbers soar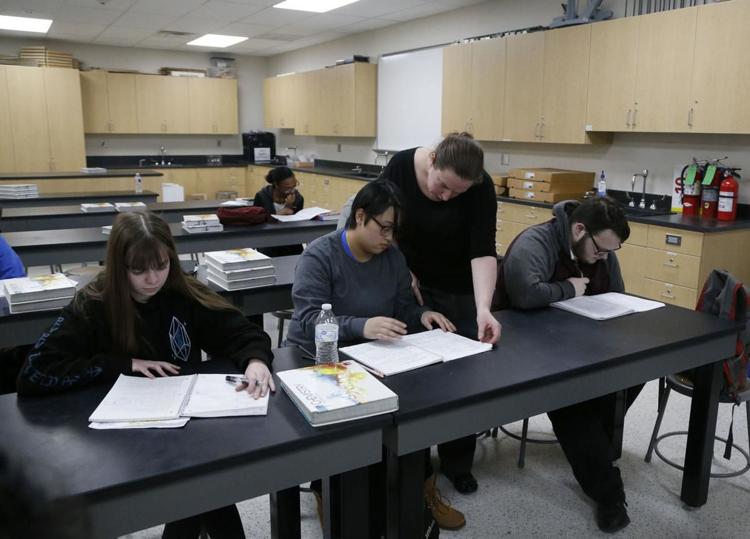 496 Tulsa Public Schools students left for EPIC virtual school since August. TPS to lawmakers: Regulation is needed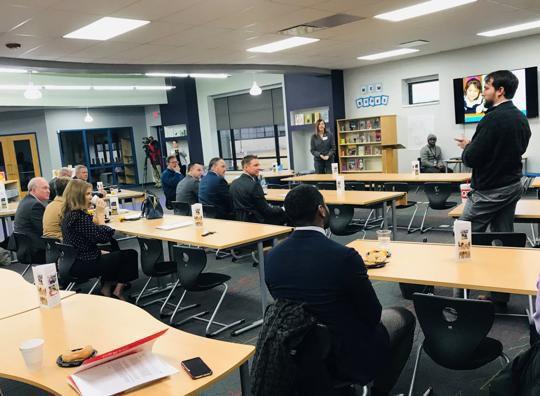 Skyrocketing student enrollment nets Epic Charter Schools nearly $39 million more in midyear adjustments to state funding for public schools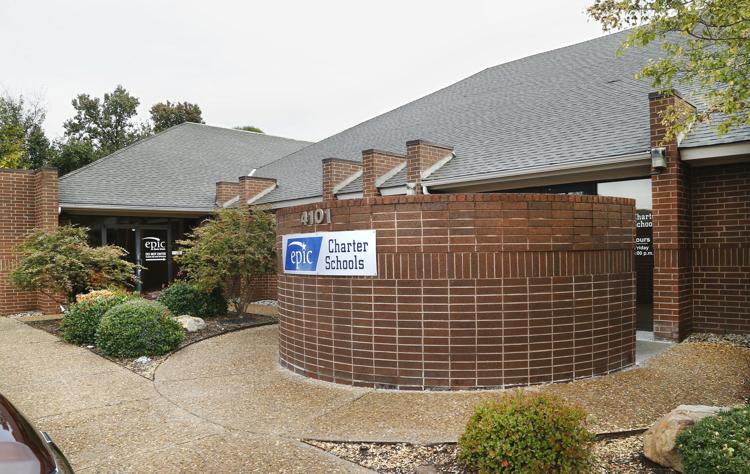 Journalism worth your time and money