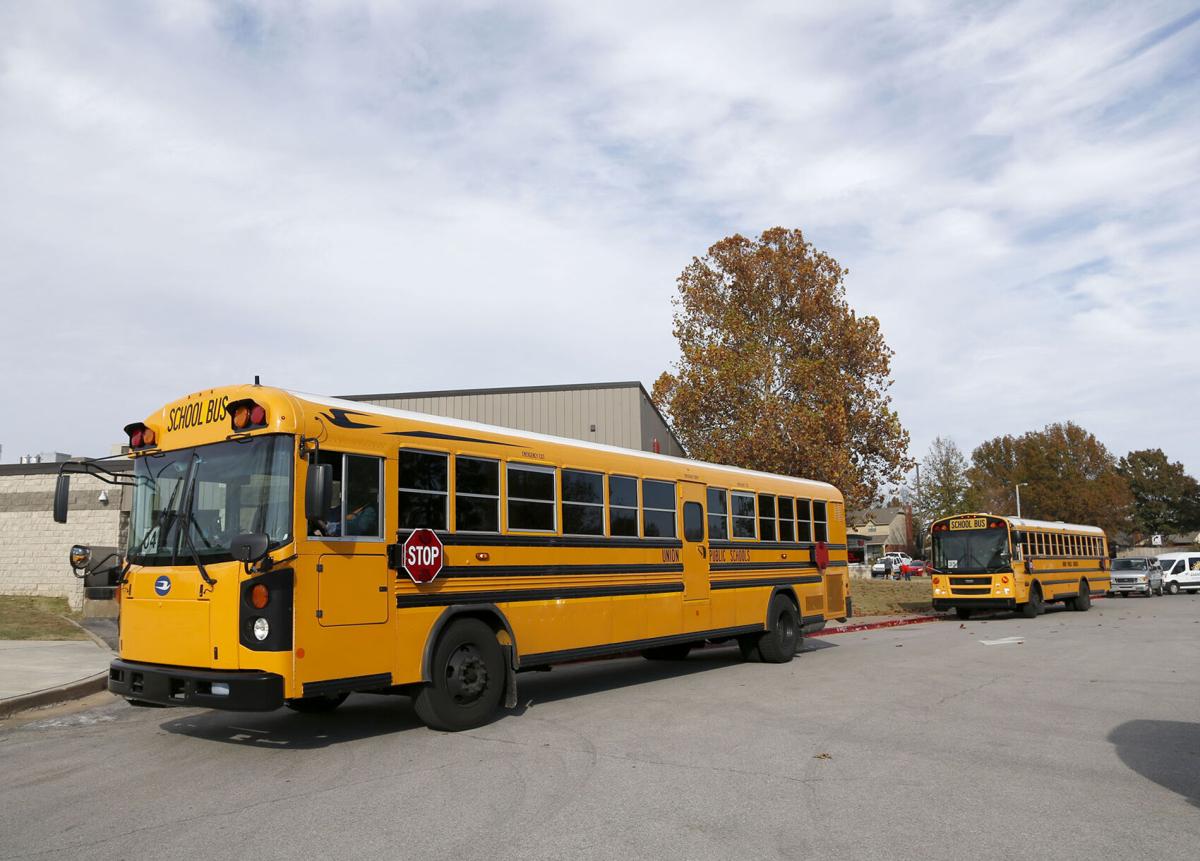 Union Public Schools is accepting new and gently used bicycles and new bicycle helmets through Nov. 19 for its annual Bikes for Kids program. The district's manufacturing and automotive students will with area professionals to refurbish the bicycles, which are in turn given to local children.
Donations may be dropped off at the Union Collegiate Academy at 6636 S. Mingo Road on weekdays while school is in session.
Administration moves: On Nov. 1, Union Public Schools announced that Executive Director of Secondary Education John Federline is now an assistant superintendent for the district.
In his new role, Federline will continue to oversee secondary education, as well as guide the development of both Union's five-year strategic plan and its next bond package. A Union alumnus, Federline has worked for the district since 2005.
Comment period: The Oklahoma State Department of Education is soliciting feedback on the state academic standards for math, physical education, health and world languages through Dec. 7.
Application season: The Oklahoma Foundation for Excellence is accepting applications through Feb. 1, 2022, from fifth and eighth grade teachers interested in its annual Colonial Williamsburg Teacher Institute.
The fifth grade institute is scheduled for June 5-11, 2022, and the eighth grade institute is scheduled for June 12-18, 2022. Along with a $300 stipend for classroom materials, the program includes transportation to and from Williamsburg, Virginia, hotel accommodations, most meals and participation costs.
Bilingual info session: OSU-Tulsa is hosting a bilingual information event via Zoom from 6-7:30 p.m. Wednesday for the Spanish-speaking community. Preregistration is available online at Tulsa.okstate.edu/sisepuede
Shot clinic: In partnership with St. Francis Hospital, Tulsa Public Schools will host a COVID-19 vaccine clinic Saturday from 9:30 a.m. to 3 p.m. at the Education Service Center for students age 12 and older and their families.
COVID-19 by the numbers: Multiple area school districts released updated COVID-19 data Friday.
Tulsa Public Schools reported 23 confirmed cases of COVID-19 and an additional 134 close contact exposures among its staff and students.
Bartlesville Public Schools reported three active cases among its employees and 11 among its students. An additional 12 students and one employee are in quarantine due to close contact exposure.
Bixby Public Schools reported 19 active cases among its students and staff.
Broken Arrow Public Schools reported 42 cases among its students and eight among its employees.
Glenpool Public Schools reported one student case and none among its employees.
Jenks Public Schools reported three cases of COVID-19 among its staff and 29 among its students.
Owasso Public Schools reported 14 positive cases among its students and one case among its staff. The district does not differentiate among campuses in its COVID-19 reporting.
Sapulpa Public Schools reported seven positive cases among its students and one case among its employees across all sites.
Skiatook Public Schools reported four positive cases among its students and two among its employees.
Union Public Schools reported 19 cases among students and five among its employees.
Board meeting schedule: The boards of education for Berryhill, Broken Arrow, Claremore, Collinsville, Glenpool, Jenks, Mounds, Owasso, Sapulpa, Skiatook, Sperry, and Union have meetings scheduled for Monday evening.
Bixby Public Schools has a board meeting scheduled for Thursday.