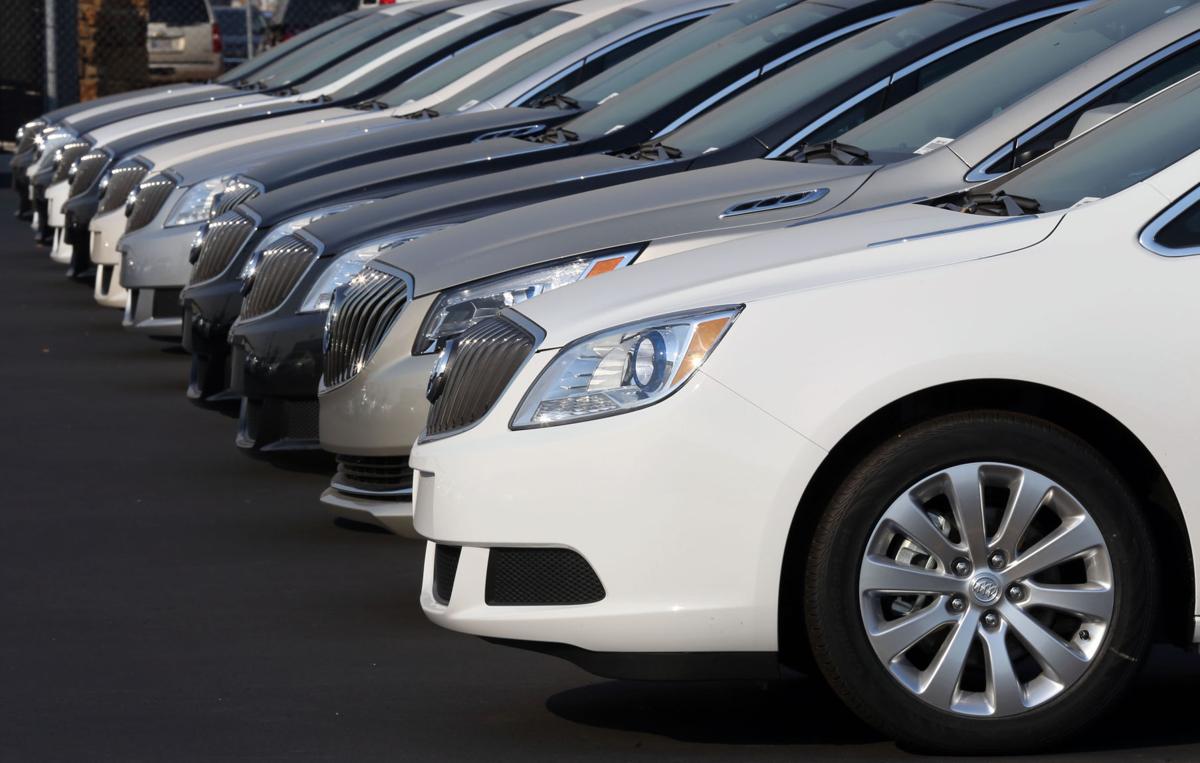 A national car insurance comparison site listed Tulsa as one of the top 20 cities in America for car theft in 2018.
Insurify listed Tulsa as the 14th highest city for car thefts with 505 per 100,000 people, citing data from the National Insurance Crime Bureau.
Tulsa's ranking puts the city between the Portland, Oregon, and Denver metropolitan areas and more than twice the national average. Nearby Joplin, Missouri, and Wichita, Kansas, also made the list at 19th and eighth, respectively. Albuquerque, New Mexico, Anchorage, Alaska, and Bakersfield, California, had the three highest rates.
Tulsa police Lt. Glen Moore leads the department's auto theft unit. Moore said auto theft in Tulsa is less "Gone in 60 Seconds" and more often crimes of opportunity.
Moore said older cars are more frequently targeted for two reasons. Under state law, cars older than 10 years only need a bill of sale to be sold or scrapped. Those cars also have fewer anti-theft devices than newer models, like some older trucks that can be stolen by popping the steering column, Moore said.
Insurify also collected data for the top 10 most frequently stolen cars, calculated by the number of cars stolen per 1,000 of the make and model. The most common nationally were a 2000 Honda Civic, a 1997 Honda Accord and 2006 Ford pickup. The most commonly stolen car in Oklahoma was a full-size Chevrolet pickup.
Moore said Tulsa sees similar numbers with Chevrolet trucks and SUVs, along with Hondas being the most frequently stolen models. There's recently been a trend with Ford 3/4-ton pickups, though, Moore said.
However, thieves are often going on luck, not a plan. Moore said because most car thefts aren't pre-planned heists by a Hollywood thief, basic precautions prevent most thefts before they can happen.
Some thefts happen while a car is warming up in the driveway early in the morning, or while the driver runs into a convenience store or coffee shop and leaves the car running, Moore said.
Others occur overnight where individuals will find keys to a different car in the driveway inside an unlocked car, Moore said.
"Don't leave your keys in the car," Moore said. "Don't leave the door unlocked with the keys in the car. Don't leave it running with the doors unlocked and the keys in the car.
"Believe it or not more than 50%, maybe more like 75% of the vehicles that are stolen the keys are in them one way or another. ... So my No. 1 advice to anybody who ever asks is don't leave your keys in the car, don't leave your car unlocked or running."
---
Stetson Payne 918-732-8135
Twitter: @stetson__payne
Get local news delivered to your inbox!
Subscribe to our Daily Headlines newsletter.