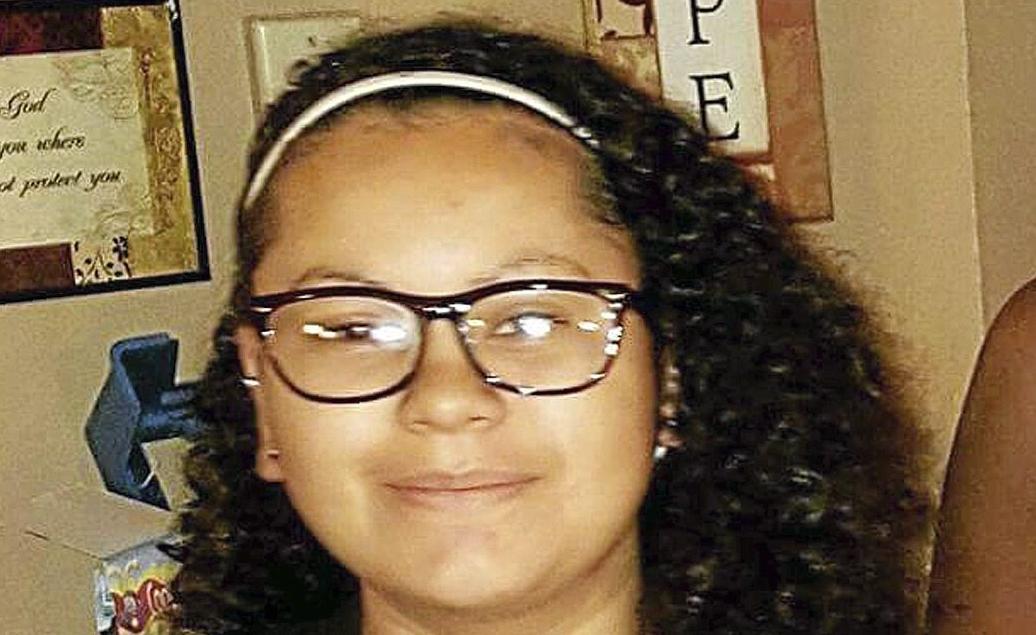 Foster mother Tylisha Oliver drove pregnant, 18-year-old Gabriella Portillo to a meeting asked by her foster daughter's parole officer. She had a feeling something wasn't right because it was an unusual request.
But meeting all the sentence stipulations on a youthful offender guilty plea was part of getting Portillo on the right track. After surviving being forced into El Salvador's sex trade as a child and spending five years in Oklahoma's foster care, the girl finally seemed ready to accept help.
"When we got there, we were surrounded by seven armed federal agents, and then they had handcuffs on her," Oliver recalls. "It was a calm scene, though. They expected her to be angry and aggressive. She wasn't. She's pregnant, she's tired and she's 18. They think she was a bigger threat than what she is."
Within months of Portillo aging out of the Oklahoma's foster care system, immigration officers arrested her, detained her at the Tulsa Jail then sent her to a Texas holding facility before deportation. She was taken to El Salvador last week.
"She's terrified," Oliver said. "She was sad, questioning why her, and fearful of what will happen in El Salvador. She doesn't know anyone there except a grandmother, who was the one who pulled her into the sex trade in the first place. That's what Gabriella has to go back to, that's what's waiting for her."
Currently, 10 of Oklahoma's foster children — out of 10,974 children — are undocumented but have submitted paperwork to obtain permanent residency. The time on approval depends on what type of relief is being sought.
DHS policy states: "A child's removal from the home is based on safety considerations without regard to citizenship or immigration status." Once a caseworker determines a child is an immigrant, a specific form is sent through certified mail to the consul of the country of origin for the child. The proof of receipt is held in the child's case record and court file.
In DHS custody
Portillo arrived in the U.S. in a cargo truck with about 10 other children from El Salvador accompanied by two unknown adults. She ran away from the group and was detained by immigration officials and charged as an unaccompanied minor. She was later released for placement with her biological mother, sister and brother. Her siblings were born in the U.S.
When she was 13, DHS took her into custody due to allegations of sexual abuse by a family member, who fled to El Salvador. It was Portillo herself who notified authorities about the abuse and provided testimony. Oliver was the caseworker assigned to Portillo.
Since 2011, a flood of unaccompanied Central American children and youths have made their way across Mexico to the U.S. border, peaking last year at about 52,000. The total number of children arriving at the Mexican border alone was about 68,000, up from 18,168 in 2010.
Last spring, the migration led to a surge of undocumented children at immigration facilities, requiring temporary housing until federal agents could figure out what to do with each child. (Oklahoma hosted a temporary detention camp at Fort Sill near Lawton.) Most Central American children who have been placed with biological families are living in California, New York, Texas and the Washington, D.C., area, according to the Migration Policy Institute.
While Portillo arrived at the beginning of that wave, she came to escape abuse, poverty, political instability and war-like conditions near her home in El Salvador, which has seen its most violent and bloodiest upheaval since the end of the 1992 civil war. Some officials have blamed this on a breakdown of a 2013 truce between high-levels gangs and the government.
After DHS removed Portillo and her siblings, their mother did not follow the court conditions for family reunification. Eventually, her brother and sister were adopted.
'Trauma and trust issues'
"Due to Gabriella's extensive trauma and trust concerns, she was unable to remain in this home," Oliver said. "Unfortunately, especially in the situation of Gabriella who is from El Salvador, they are coming from some ultra-violent lives in those places."
Caring for Portillo was a challenge. She was defiant, did not follow rules, was destructive and ended up in group homes and eventually juvenile detention.
"I was her only consistency," said Oliver, who now works as a therapist in Tulsa. "Even after I left the agency, she would contact me."
While at the Southern Plains Treatment Facility in Norman, Portillo lashed out and was charged as a youthful offender for first-degree arson and assault with a deadly weapon. She admitted to setting some towels on fire and hitting a staff member with a stick with nail protruding from it. She was also charged with violating a statute prohibiting a prisoner to place body fluids on a government worker — she spit on a staff member.
She pleaded guilty in March and received a 10-year suspended sentence. She agreed to in-patient treatment, substance abuse treatment and a fine. Oliver was approved as her foster mother, and the girl was placed in her care after being released in April.
"I'm not condoning what she did. She made bad choices and it was wrong," Oliver said. "Gabby has been in 'flight or fight' mode her entire life. She has been abused emotionally, physically, sexually by family members. Going through the system, the only adult she trusted was me. She has trust issues."
Because she pleaded guilty, her chances of remaining in the country significantly diminished. Most avenues for relief to stay in the U.S. are contingent upon no criminal background, even if the agreement is to defer, suspend or expunge the conviction. Legal residents who are not citizens are also at risk of deportation after guilty pleas.
Not advised of consequences
Oliver claims Portillo was not advised that her guilty plea would affect her chances of becoming a legal resident. An immigration attorney said it would cost between $10,000 and $20,000 to challenge her deportation, and even then there would be a slim chance of success.
Portillo was given a chance to call two family members in El Salvador before deportation. She called her biological father, who contacted her maternal grandmother. She was flown to an airport, where agents left her.
"That was all," Oliver said. "One of her family members was there to receive her. But, again, they were part of the original abuse."
Portillo has called Oliver once since arriving in El Salvador. She is worried about a tattoo on her arm that may be construed as a gang affiliation. Earlier this year, the director of the country's police gave officers the authority to shoot criminals when necessary in an attempt to combat gangs. Tattoos are a large part of gang identification.
"Gabby is staying with one of the family members that abused her and is terrified to walk out of the house," Oliver said. "Gabby has no clothes because (immigration) detained her with only the clothes on her back. The shirt is short-sleeved. If a gang member sees her, they will assume she is a part of a rival gang and kill her."
Portillo turned 18 on May 8. While in Tulsa after her release from jail, she had been attending school and making all the treatment and probation and parole meetings. She is four months pregnant and has been focused on parenting and prenatal classes, Oliver said. She was arrested in August.
"She was doing everything that was asked of her. She never missed an appointment," Oliver said. "When she was being taken away, she looked at me and said, 'I can't win. I'm doing everything right and what am I supposed to do?' As a parent, it broke my heart."
Ginnie Graham 918-581-8376