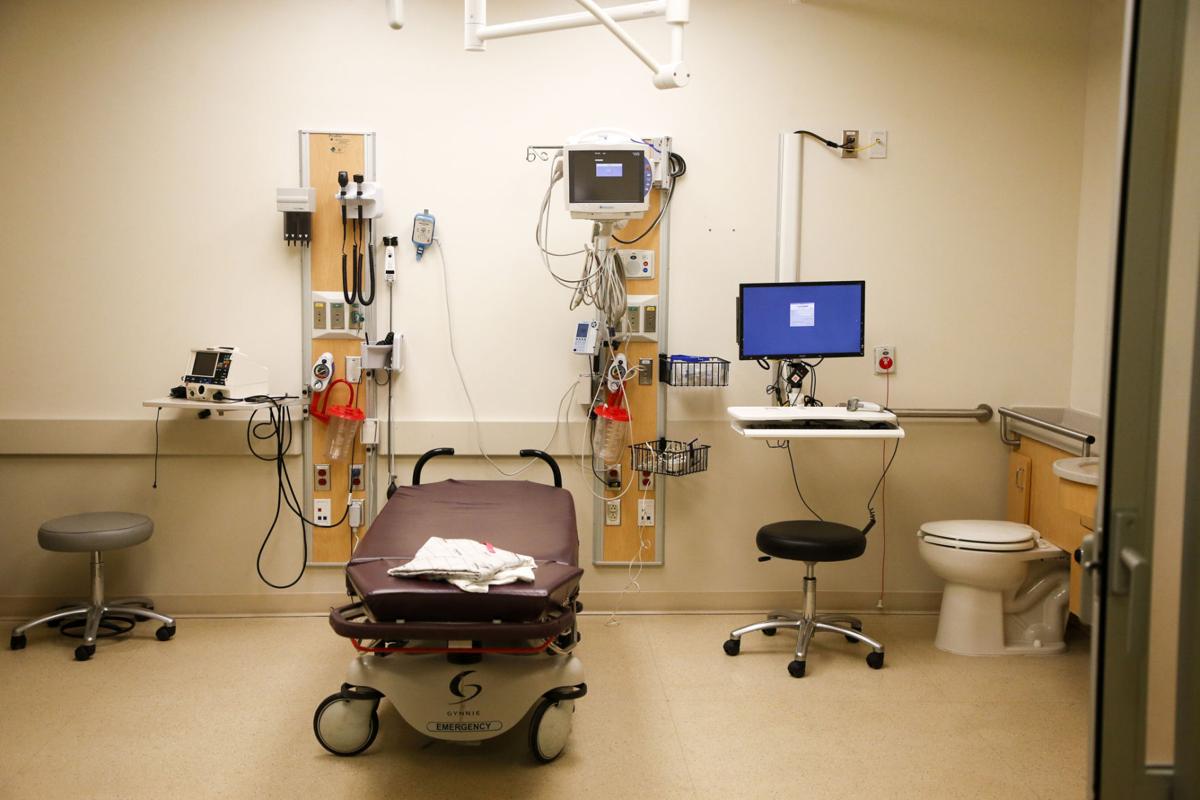 A local patient infected with COVID-19 and in need of a hospital bed was unable to find one in the Tulsa metro all day Wednesday, according to the president of the Oklahoma State Medical Association.
Dr. George Monks posted on social media Thursday morning that the patient was in an emergency room at 8:30 a.m. but was unable to be placed in a hospital bed until after 5:30 p.m., when "the one and only bed in the entire Tulsa metro area became available."
Yesterday,a pt sick with COVID was in an ER at 830am in need of a hospital bed.Unfortunately,the current crisis has brought us to the point that it took until after 530pm before the one and only bed in the entire Tulsa metro area became available. We are at the end of the runway.

— George Monks (@GeorgeMonks11) July 23, 2020
Donelle Harder, spokeswoman for the state on COVID-19 issues, said the state wasn't able to confirm details in Monks' post with Tulsa hospitals.
Interim Health Commissioner Dr. Lance Frye said Tulsa-area hospitals report that they have the resources to respond to current demands.
"We have not identified a situation in which a hospital is operating at maximum capacity due to the COVID-19 pandemic," Frye said in a statement. "Tulsa-area hospitals are communicating that resources are available to increase staffing and beds should there be a need as it relates to the novel virus."
Frye said the Oklahoma State Department of Health is optimistic that hospitalizations statewide in the past 72 hours have remained stable.
COVID-19 hospitalizations were at 628, 607 and 630 patients in the past three state data reports. The high so far has been 638 hospitalizations on July 14.
Monks, in a Thursday morning follow-up post on Twitter, said he received his information from a colleague and that he hopes it reflects a one-time occurrence.
He said the situation illustrates the larger issue that bed capacity isn't equal to staffing, with Oklahoma already experiencing a physician and nurse shortage when COVID arrived.
Bruce Dart, executive director of the Tulsa Health Department, was asked about Monks' tweet in a news conference Thursday.
Dart said he couldn't speak about it specifically but said data showed hospitals at about 80% capacity Wednesday, with coronavirus patients staying an average of about 7.5 days. He also referenced a national shortage in nurses that reaches Tulsa, too.
"The process of bringing patients in and discharging patients is a lengthy process," Dart said. "I'll be honest: We're really not as concerned about bed capacity — which is always going to be an issue in hospitals. I mean, they want to stay full. It's important that each hospital has the staffing to man each bed so that patients can be taken care of."
Tulsa Mayor G.T. Bynum said he speaks with hospital leaders each week about capacity. He said it varies by hospital, with some that are experiencing greater surges than others.
He said the only reason Tulsa isn't forced into a shutdown, as happened earlier in the pandemic, is that the state built COVID-19 overflow capacity. The mayor specifically mentioned 124 overflow rooms at Oklahoma State University Medical Center in Tulsa.
"But that facility, to Dr. Dart's point earlier, is not currently staffed to deal with 124 COVID patients," Bynum said. "In this current environment, one of the issues that the doctors raised in the council discussion last week is where do you find trained personnel — doctors and nurses — who aren't already in demand and aren't already being utilized in a different hospital, a different facility?"
During a Tuesday news conference Stitt said Frye has been working with hospitals to modify the state's surge plan and increase hospital overflow capacity.
"Should Oklahoma experience a worst-case scenario, we always have the levers to pull to limit nonemergency surgeries across different regions of our state to make more beds and staffing available for COVID," the governor said at the time.
---
Video: Local health care worker dies of COVID-19
COVID-19 basics everyone needs to know as the pandemic continues
Corey Jones
918-581-8359
Twitter: @JonesingToWrite
Concerned about COVID-19?
Sign up now to get the most recent coronavirus headlines and other important local and national news sent to your email inbox daily.