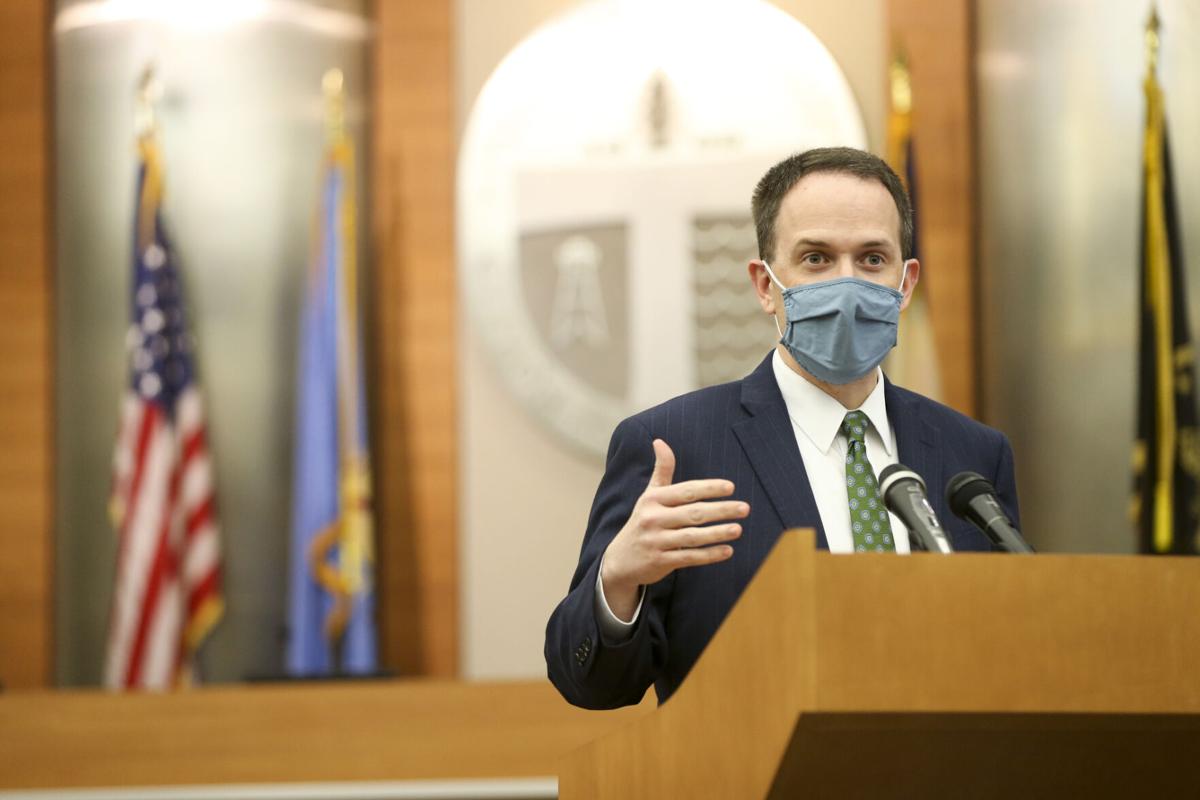 Editor's note: This story was edited after publication to note that a planned Thanksgiving event at the church was canceled.
---
After videos of a crowded church concert Tuesday went viral, the mayor said the event illustrates a need to revise rules established to stem the spread of COVID-19.
Mayor G.T. Bynum in a news conference Thursday said he had heard many people express safety concerns about Victory Church hosting the worship band Bethel. Videos posted to social media show a crowded auditorium of unmasked worshipers singing and jumping around to live music.
After seeing the viral videos, Bynum said he visited with church leadership, who told him that they had a safety plan in place to block off every other row and to ask people to wear masks.
"They had a safety plan, and yet you see the pictures on social media of what occurred at that event," Bynum said. "That clearly to me demonstrates the limitations of the rules we have right now and the need to amend them."
Any event of greater than 500 people in the city must develop a safety plan that is approved by the Tulsa Health Department. Bynum said the City Council will meet next week and likely consider "multiple ordinances," which could include a cap on event sizes or penalties for not adhering to the mask order.
Many in the community expressed concern that people at the crowded church event weren't masked nor physically distanced after videos were shared online and that Victory had begun advertising a mass Thanksgiving meal. The event was canceled after gaining national attention.
A city spokeswoman said the city couldn't confirm whether the concert actually had more than 500 people in attendance.
"The city was not aware of the concert event until after it occurred. ... Mayor Bynum has talked to Victory leadership today about these events and how it takes the entire community to prevent the further spread of this virus," city spokeswoman Michelle Brooks said Thursday.
Neither the church nor the worship band responded to a request for comments.
THD Executive Director Bruce Dart said adherence to a proper safety plan can prevent infections from spreading.
Dart said his office has been in communication this week with event organizers for Winterfest, which is slated to begin Saturday, and the BMX Grand Nationals, set for Nov. 26-29.
"We're letting them know that, 'Your safety plan looks good, but we're paying attention to the data and what the environment's telling us,'" Dart said. "And if the data and environment are telling us that we need to pivot and rethink even having this event, that's something we need to do."
Bynum said his response to the Victory videos was frustration for the health care workers who are struggling and then see people disregarding the most simple precautions that can be taken to save lives.
"For them not to get the support from the folks in the community — the very people they're trying to save — is frustrating," Bynum said.
Dr. Jennifer Clark, during her COVID-19 data presentation Wednesday morning for OSU Center for Health Science's Project ECHO, noted that enclosed space, duration of interaction, crowds and forceful exhalation are the four main factors for risk of exposure.
"So singing at church, that would be a high level of risk," Clark said.
Other high-risk activities include indoor parties, air travel, concerts, movie theaters, bars, contact sports, and public transportation.
Dr. Dale Bratzler, OU's chief COVID officer, on Tuesday afternoon said he has been working with the faith community to strongly encourage that parishioners wear masks inside.
He said it's not about singling out churches, it's about people gathering indoors any place without masks.
Bratzler said it makes no sense to have places of worship be exempt from mask orders.
"There are multiple case reports and papers have been published recording outbreaks in churches. It's well-known," Bratzler said. "It's not a secret that that's a place where people get infected."
Bratzler said many rural counties have new case rates that "far exceed" Oklahoma or Tulsa counties. Rural Oklahomans aren't contracting COVID on the farm, he said, they are catching and spreading it at places where you meet or worship, as well as restaurants, funerals and weddings.
"I'm not telling anybody not to go to church," Bratzler said. "I'm just saying try to distance yourself as much as possible, wear a mask to keep yourself safe and to keep the people around you safe."
---
Video: Mayor G.T. Bynum says guidelines for restaurants and bars "will be enforced"
Gallery: COVID-19 basics
Concerned about COVID-19?
Sign up now to get the most recent coronavirus headlines and other important local and national news sent to your email inbox daily.