Before the mayor even knew what was going on, the officers had hopped outside the car.
A man in a Tulsa neighborhood had taken off in a sprint as soon as he saw the unmarked police car roll around a corner, and the officers were quick to give chase, hopping over four fence lines before apprehending the man.
"This guy was running with an illegal firearm with a laser sight on top of it," Mayor G.T. Bynum recounted. "And that was just the car I was riding with.
"I believe they got eight illegal firearms that night."
Tulsa's top official had the chance to ride along with the Police Department's gang and gun experts Friday evening in the midst of an uptick in shooting violence different from anything the city has dealt with before.
Police Chief Wendell Franklin described the violence as such in late July and has attributed it to gang feuds that likely started with a rash of shootings, some fatal, over Memorial Day weekend in May.
It remains unclear what the groups are up in arms about, Franklin said, but it is clear that they are up in arms.
"Tulsa's had its history of violence that has taken place in the city, but what we're seeing today is totally different than what we've seen in any time in our past history, and that is the number of rounds that are being fired indiscriminately here in our city on our streets," Franklin said.
"These individuals are not using regular, everyday handguns. These are high-caliber, high-powered rifles being used, high-capacity magazines being used, and they are not afraid to dump as many rounds at their target as possible."
Two weeks ago, about 100 cartridge casings were recovered from a homicide scene in north Tulsa. The 27-year-old victim, Daquan Ratliff, was found lying in the road near 28th Street North and Boston Place and was pronounced dead at a hospital.
Homicide detectives have said Ratliff likely was unarmed, and the sheer number of rounds fired suggests multiple shooters unloaded the rounds in his direction.
A shooting soon after saw about 60 rounds fired, and another Aug. 1 that injured a 16-year-old saw more than 25, police reported.
Since the initial burst May 30, at least six of the city's subsequent homicides appear to have ties to the feud, Tulsa Police Homicide Lt. Brandon Watkins said. The victims range in age from 18 to 49, and two of the six homicides remain unsolved.
"We've been very active in trying to address some of these issues," Franklin said. "I just think that it's gotten big enough now where we really need to elicit help from the media and other stakeholders."
Tulsa Police Department Communications Unit Capt. Richard Meulenberg said the department has refocused specialty units and patrols to areas of concern based on feedback from a team of data analysts, which is working tirelessly to manually pull the data points from police reports while the city's computer systems continue to recover from a May cyberattack.
The setback also inhibits the department's ability to share with the public a compilation of exactly when and where these shootings are happening and how many arrests have been made in relation, Meulenberg said, but investigators know they are "all over the city."
"From what we're understanding, these guys are out to get each other," Franklin said, referring to the gang members and expressing concern for innocent bystanders. "They don't care where it is."
Data pulled from before the city's cyberattack shows incidents involving firearms were already on the climb before the gang feud was identified, Maj. Richard Alexander said. Aggravated assaults with firearms were up 13% as of May 1 this year, from 295 in the same time period last year to 333 in 2021. The trend is reflected across the nation, he said.
Conversely, homicides are down 33% this year, which Alexander and Watkins both attributed to skilled doctors.
Data pulled from a separate system the U.S. Bureau of Alcohol, Tobacco, Firearms and Explosives maintains, and thus largely unaffected by the city's ransomware attack, indicates that shooting activity has doubled, Tulsa's ATF National Integrated Ballistic Information Network coordinator Tom Harris shared.
Every cartridge casing collected from a shooting scene in Tulsa is imaged into NIBIN through TPD's forensic lab to document the imprint mechanisms of the gun from which it was fired left behind. Each firearm has a unique imprint pattern, Harris said, like a fingerprint, and every gun TPD recovers is test-fired and the cartridge-casing imaged into the same system.
Last year about this time, 61 shooting incidents or recoveries of firearms were linked to shootings, he said. This year, there have been 121.
Specific to the summer increase, last June and July, there were 11 and 10 linked incidents, respectively. This summer, 25 connections were made in June and 26 in July.
Harris pulls the police reports from each incident linked to note similar suspect information and gives investigators a lead sheet, normally in a turnaround of 24 to 48 hours.
NIBIN has continued to identify links, but the cyberattack, until recently, made the police reports almost impossible to pull, inhibiting Harris' ability to get lead sheets to investigators in a timely manner.
"The intelligence part of the NIBIN leads has effectively been just a trickle for the last two months," Harris said. Now, "it is a flood. We're trying to get those 50 that occurred in June and July out, which we didn't have any reports for until recently."
Franklin said officers are addressing the shootings as they come up, but the most expeditious way to address the issue is to have a more effective judicial system in place, for arrested people are often "right back out on the street doing the exact same thing a day or two later."
Tulsa County District Attorney Steve Kunzweiler said he and Franklin are "on the exact same page," but he said the developments of the McGirt Supreme Court decision and the ongoing COVID-19 pandemic, along with recent reform-oriented legislation, have affected the method and volume of cases his office has been able to file.
However, he acknowledged the existence of what he said was "a number of people that habitually commit crimes" in the county, in some cases while they have charges in other cases pending against them.
"We recognize that people have the presumption of innocence, but the folks who are caught repeatedly committing crimes or possessing firearms — those folks, we want to get them off our streets," Kunzweiler said.
"Sometimes it's hard in the middle of a pandemic when you can't get their case to trial and they keep on committing crimes and getting released on bond."
Harris and Meulenberg said that as expected, police work has continued despite the technological and court challenges. Gun recoveries are up 65% and cartridge case entries 45%, Harris said, and the mayor witnessed some of this "old-fashioned" activity during his ride-along with Special Investigations Division members.
"Everywhere we went (the officers) knew people and would stop to talk with them and get the latest information on what was going on in any particular neighborhood or area of town," Bynum told the Tulsa World.
He noted that he was pleasantly surprised at the officers' individual levels of expertise as well as affected community members' willingness to help uproot those who are "terrorizing" their neighborhoods.
"The officers in this unit have spent years now developing those relationships," he said. "They are out there to find the most violent criminals in town."
Kevin Canfield, Samantha Vicent and Rhett Morgan contributed to this story.
Tulsa Police Chief Wendell Franklin's first year
Faith and Blue Weekend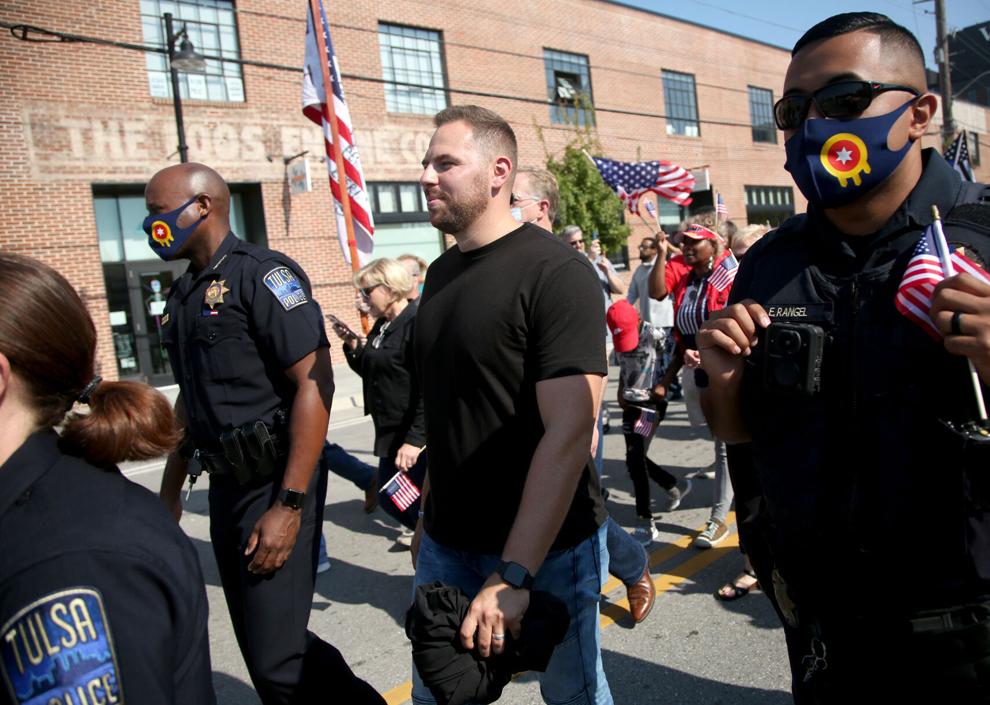 TPD NEWS CONFERENCE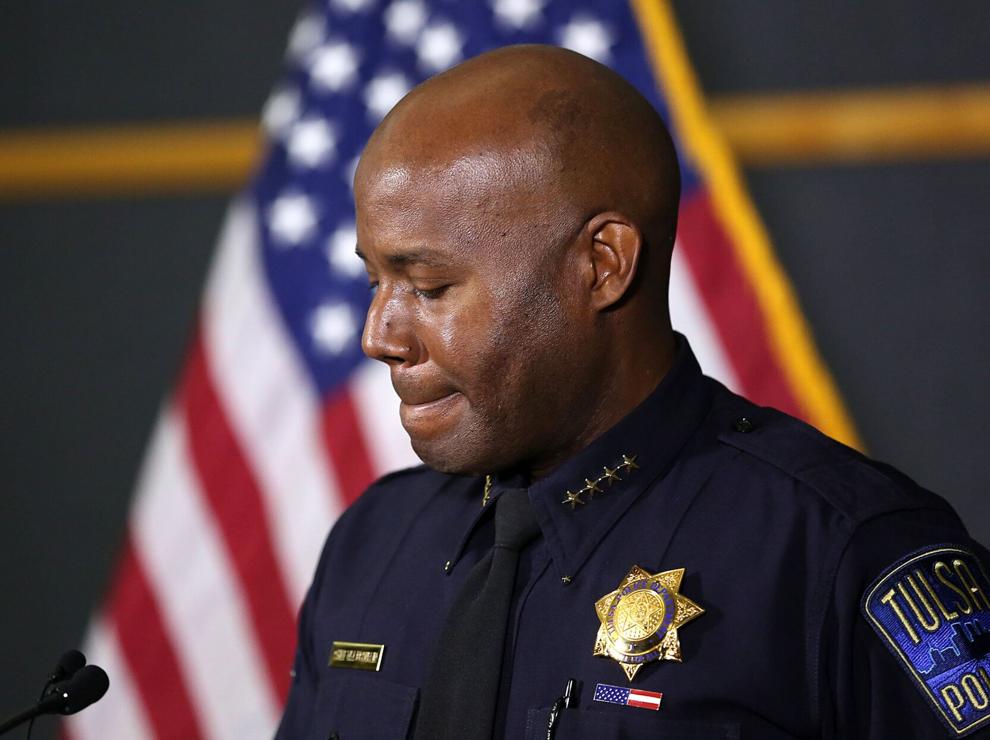 TPD Video news conference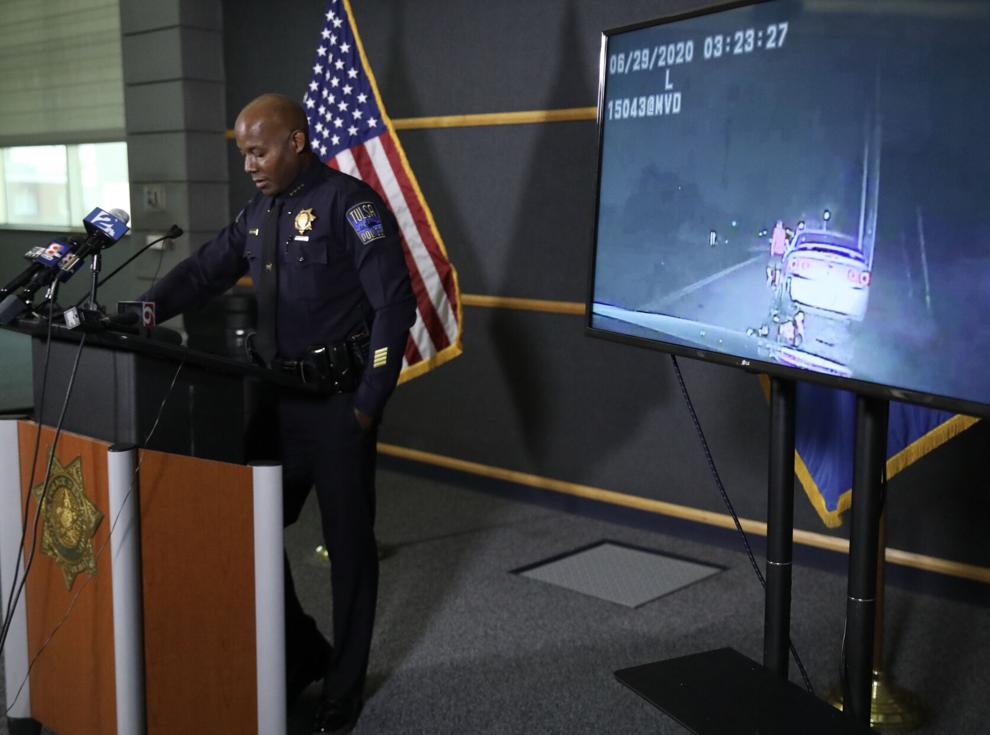 Tulsa Police Chief Wendell Franklin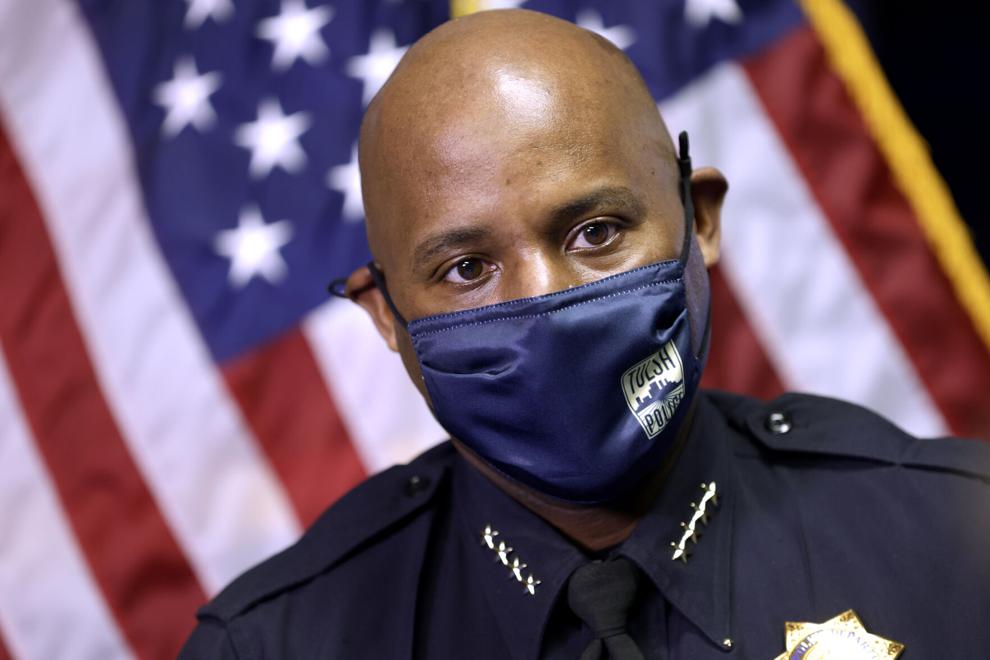 Tulsa Police Chief Wendell Franklin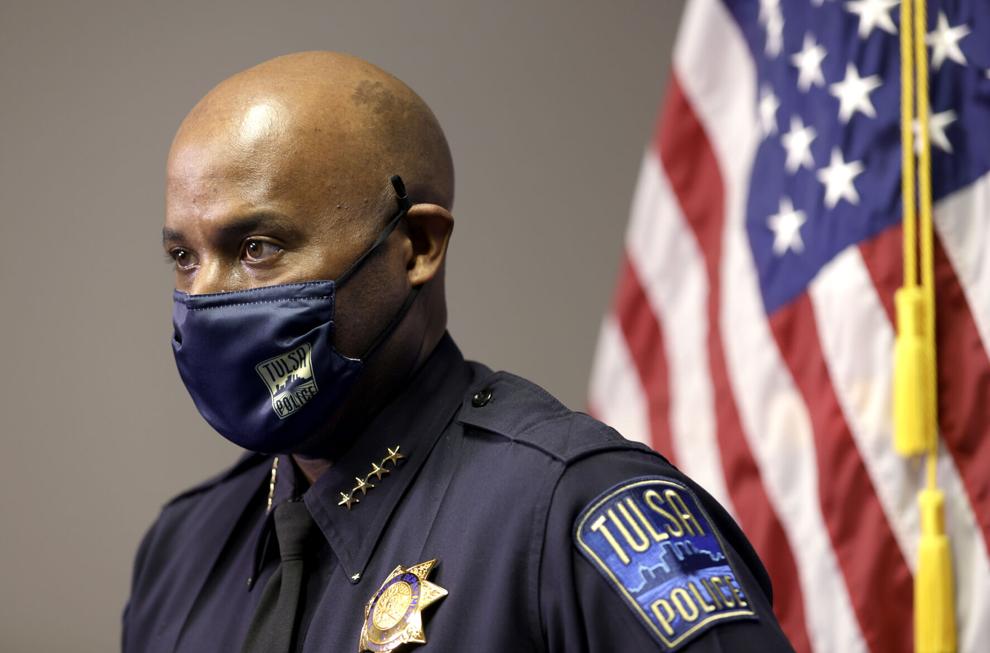 Press Conference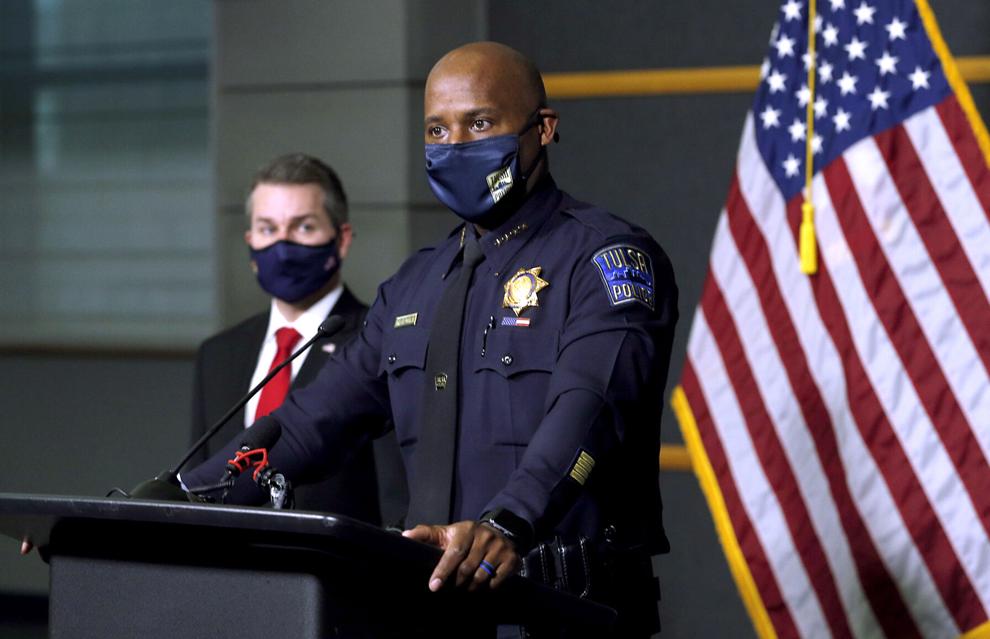 Faith and Blue Weekend
HOUSE RACE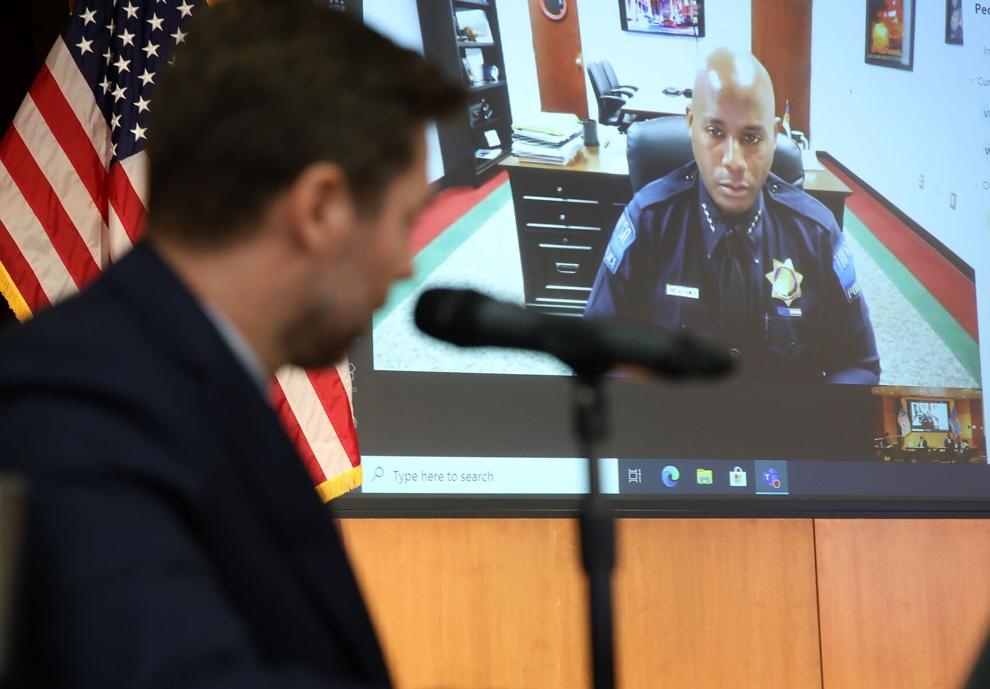 Tulsa Police Chief Wendell Franklin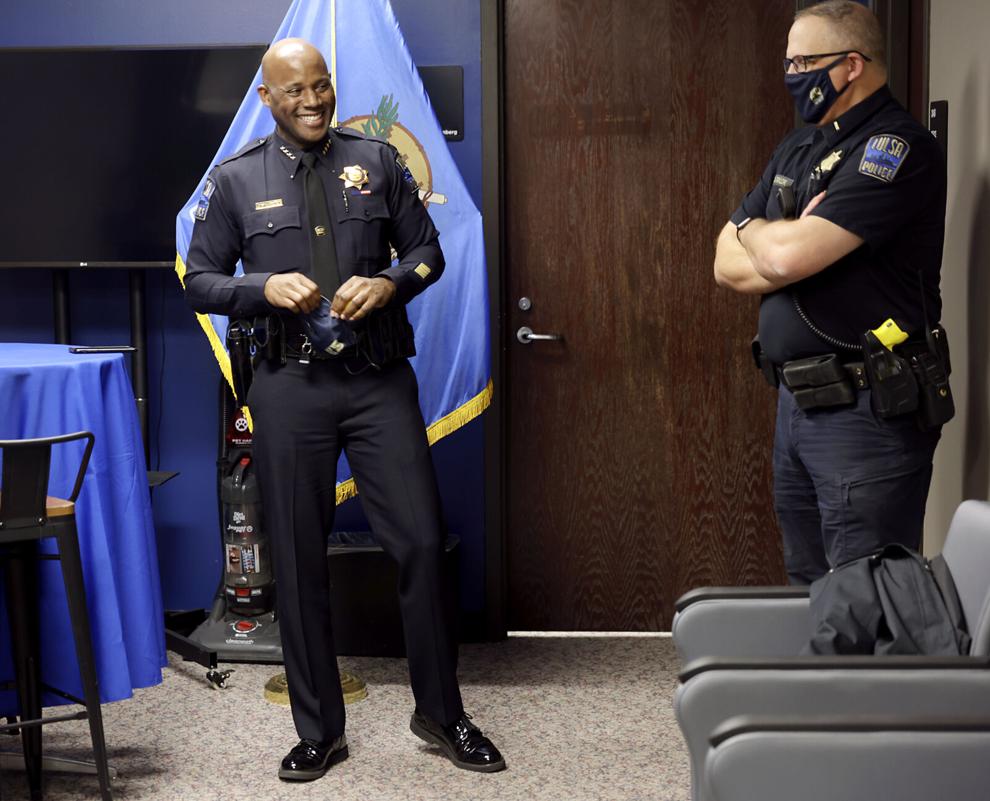 Covid Update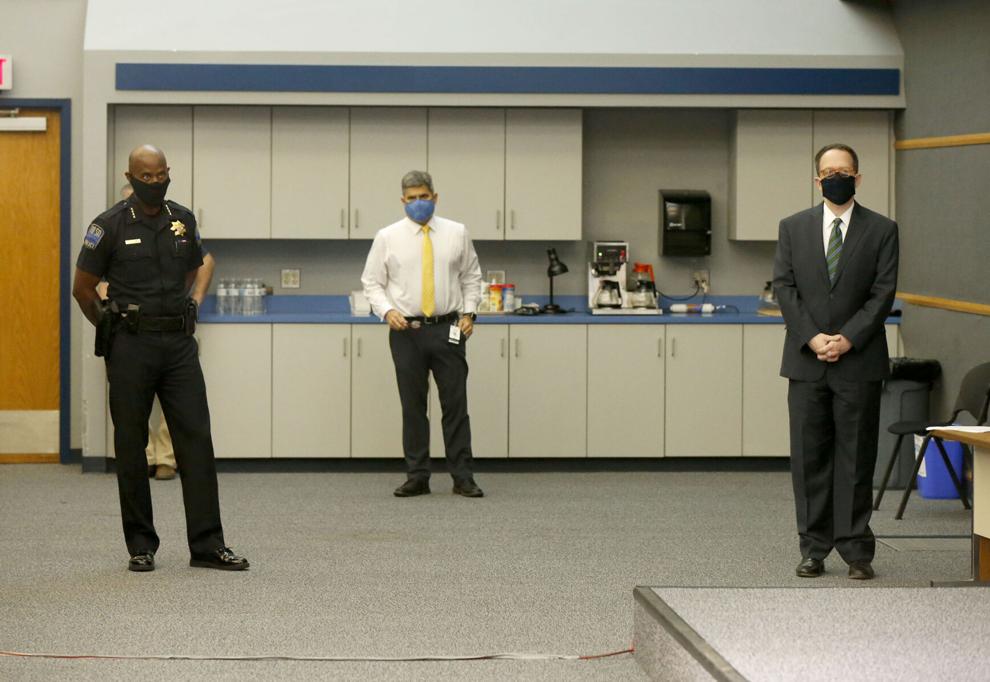 Fundraiser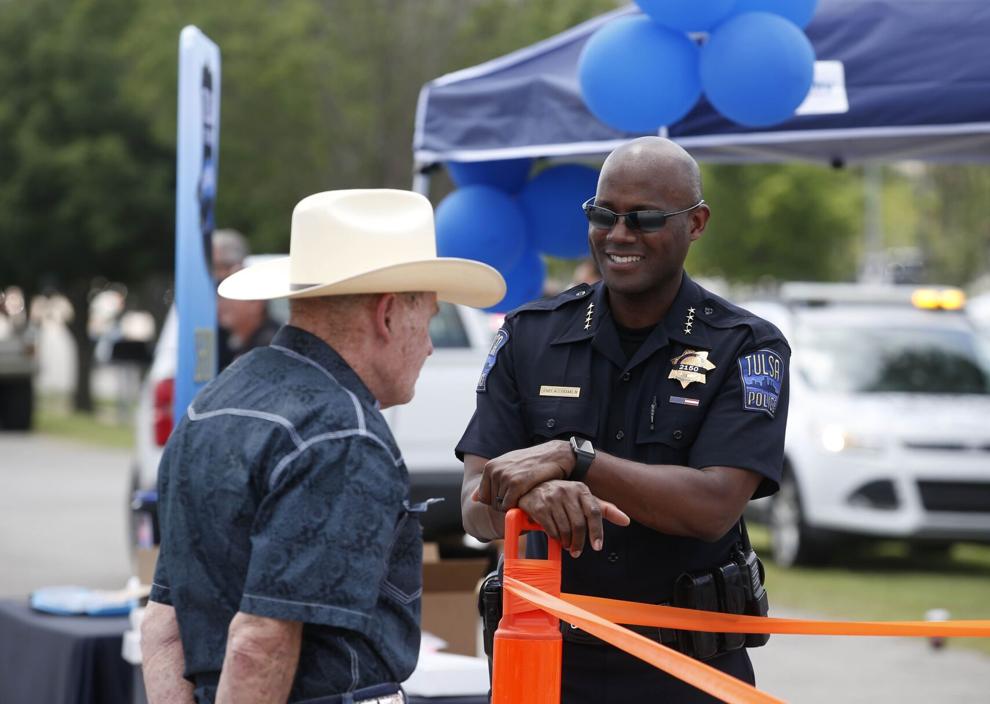 OFFICER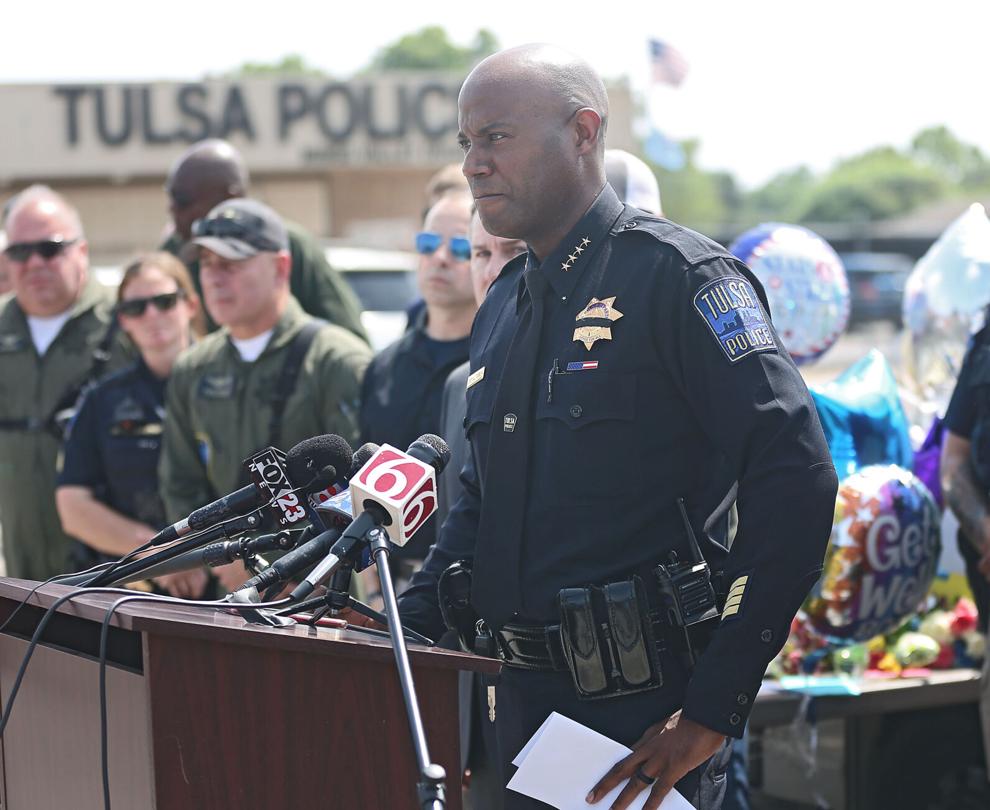 OFFICERS SHOT
OFFICER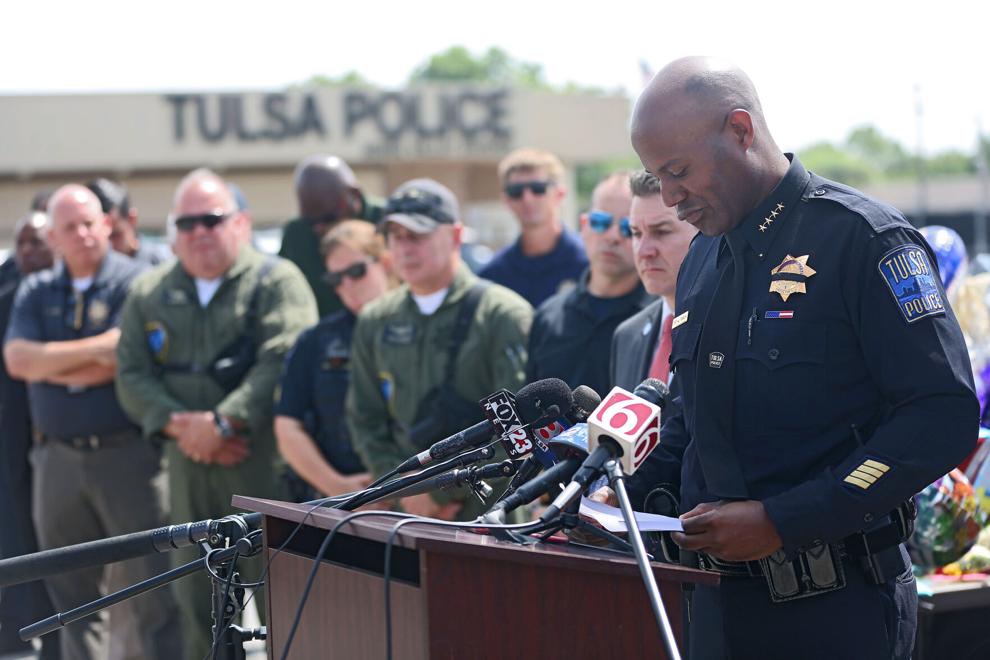 OFFICER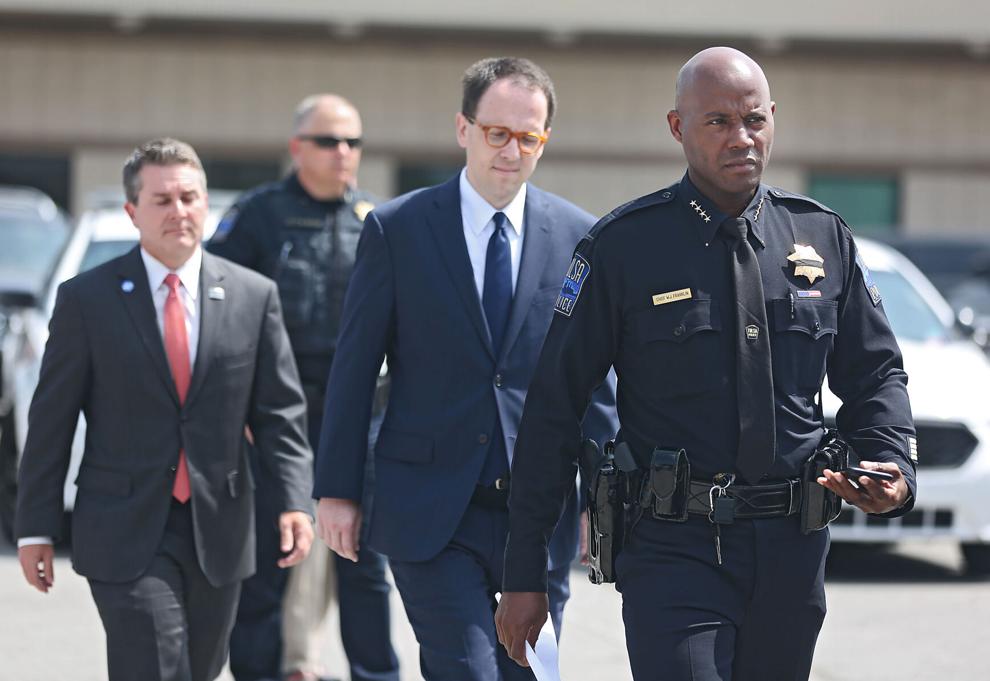 OFFICERS SHOT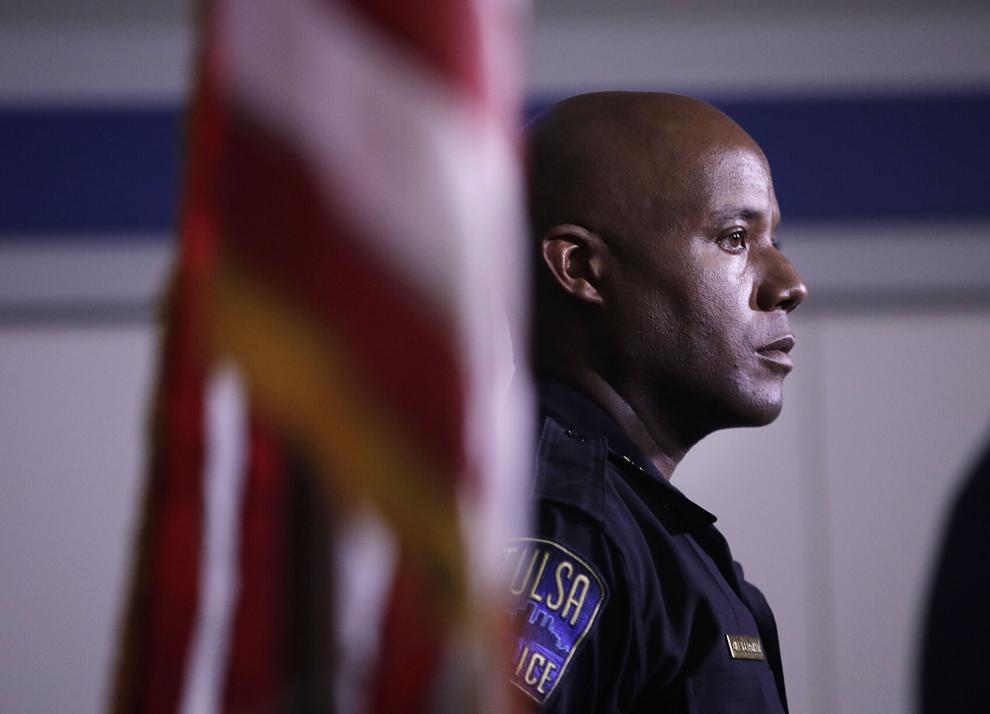 OFFICERS SHOT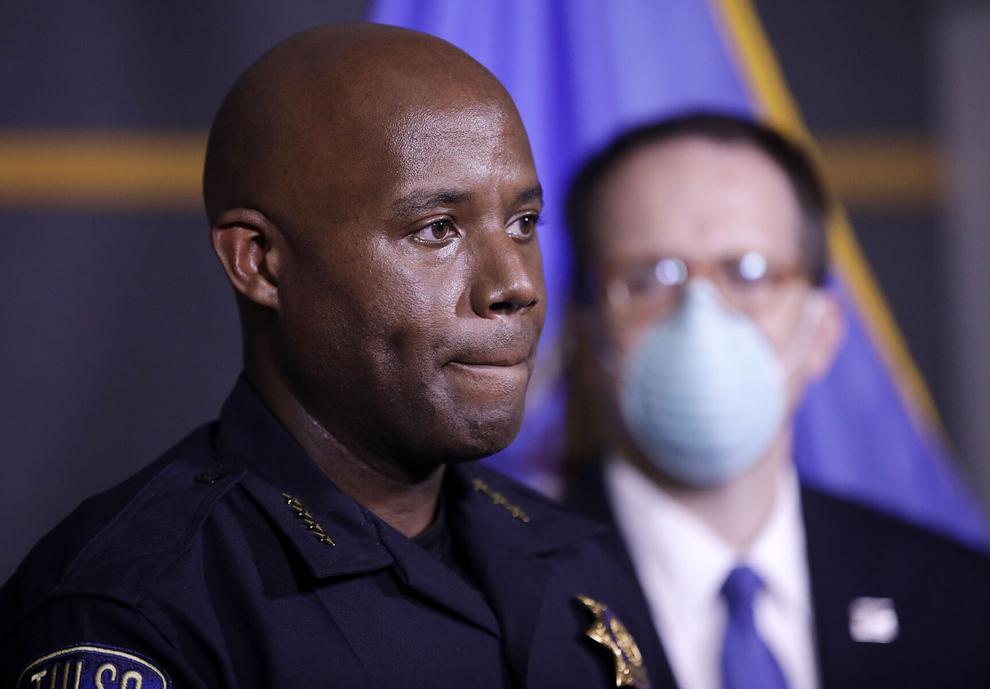 OFFICERS SHOT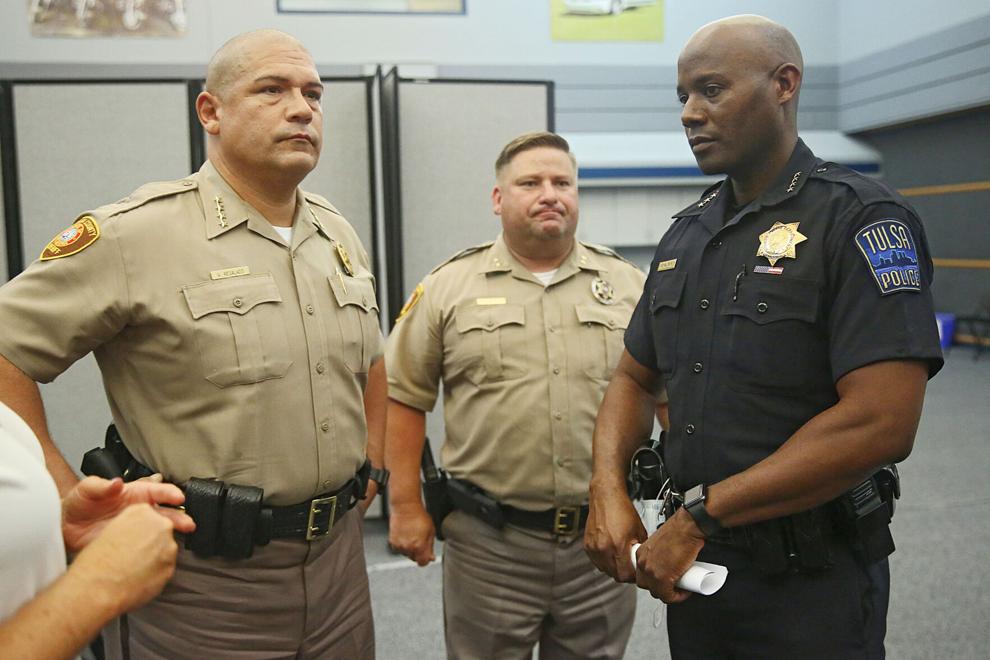 #WeCantBreathe Press Conf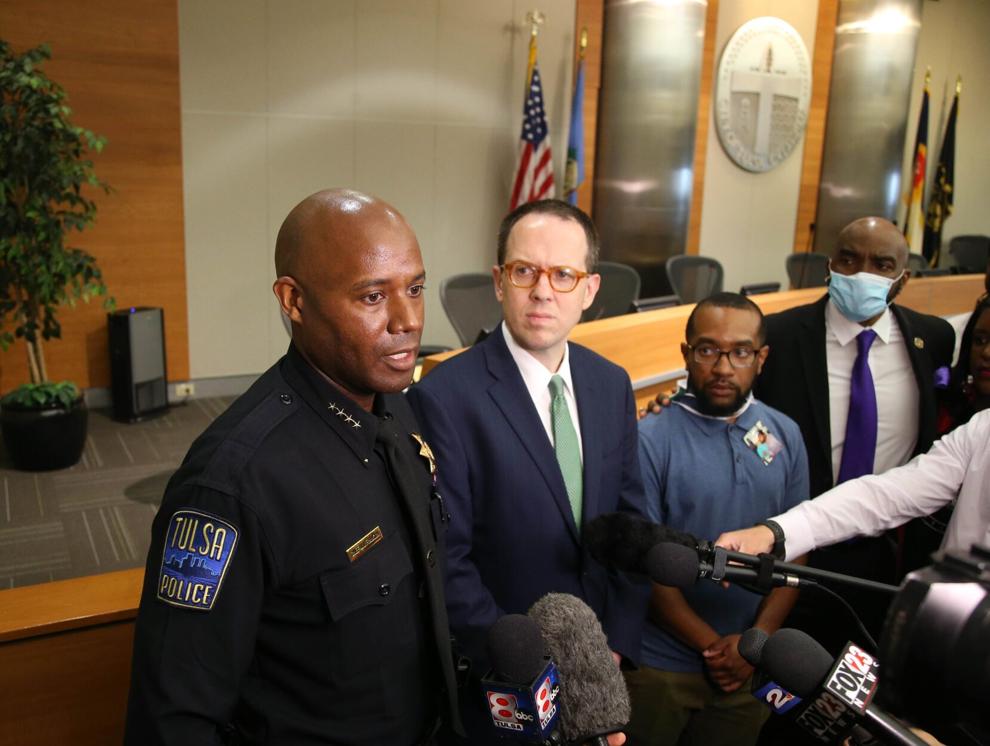 #WeCantBreathe Press Conf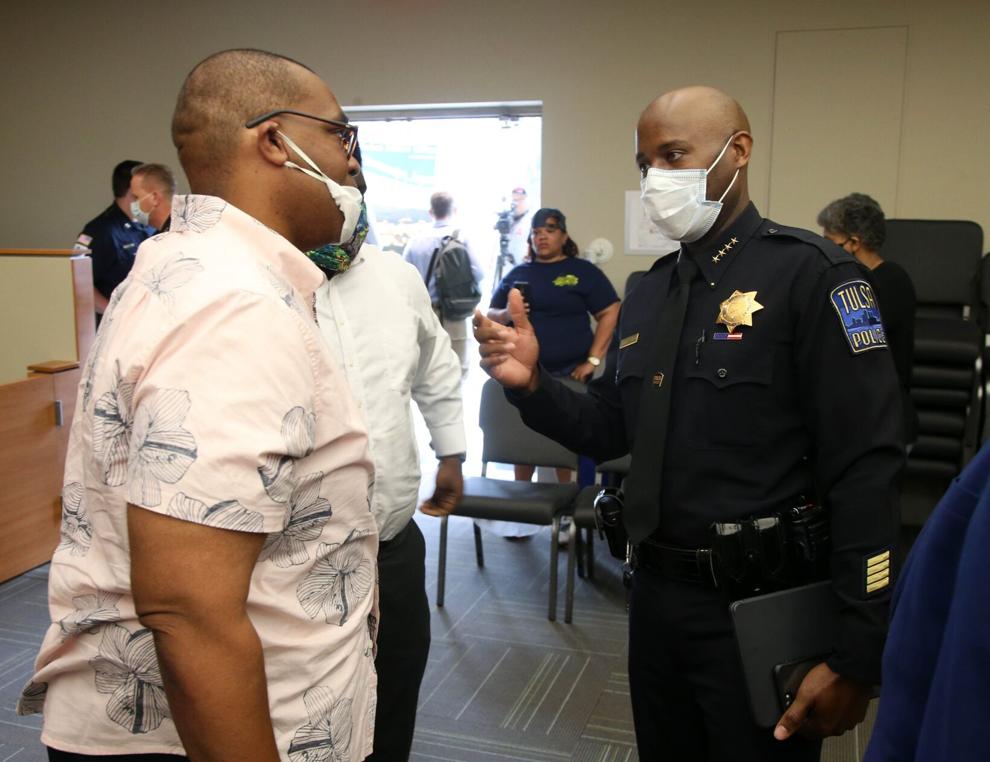 massacre commemoration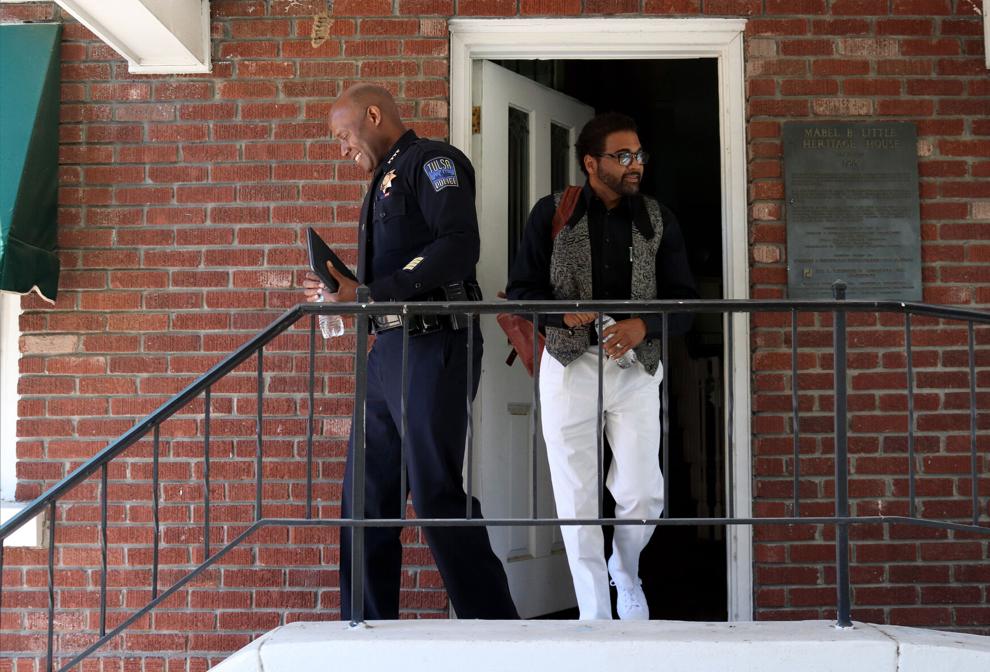 CV Local Update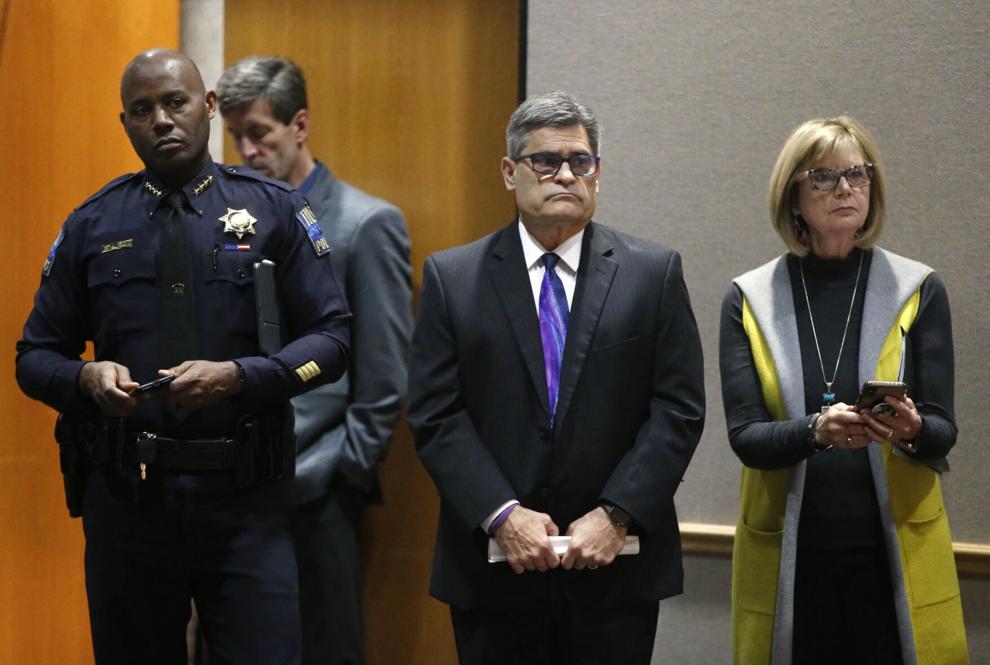 Above & Beyond Awards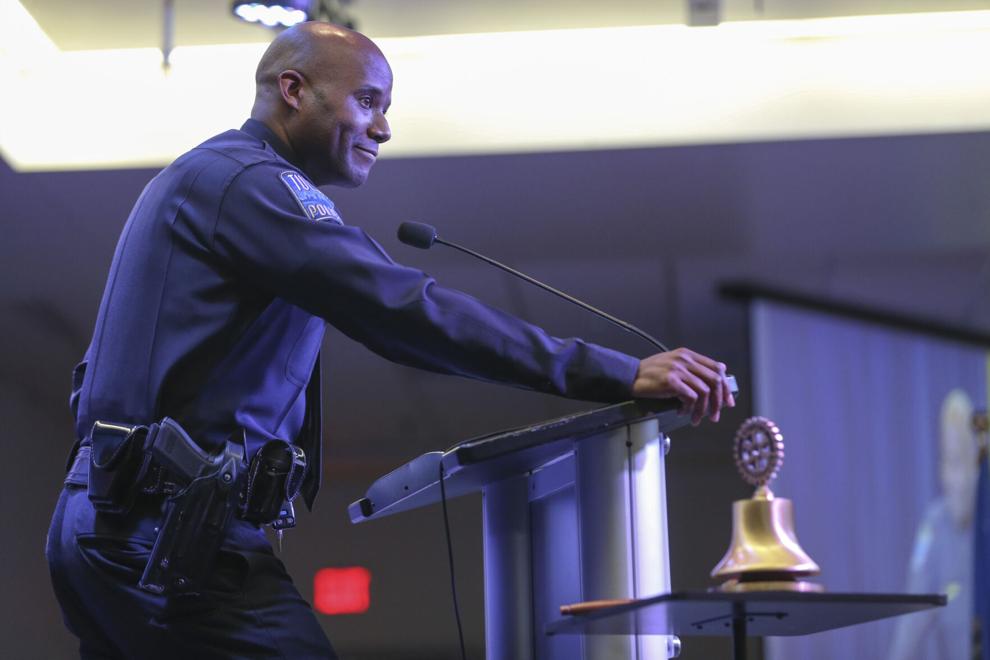 TPD Chief reads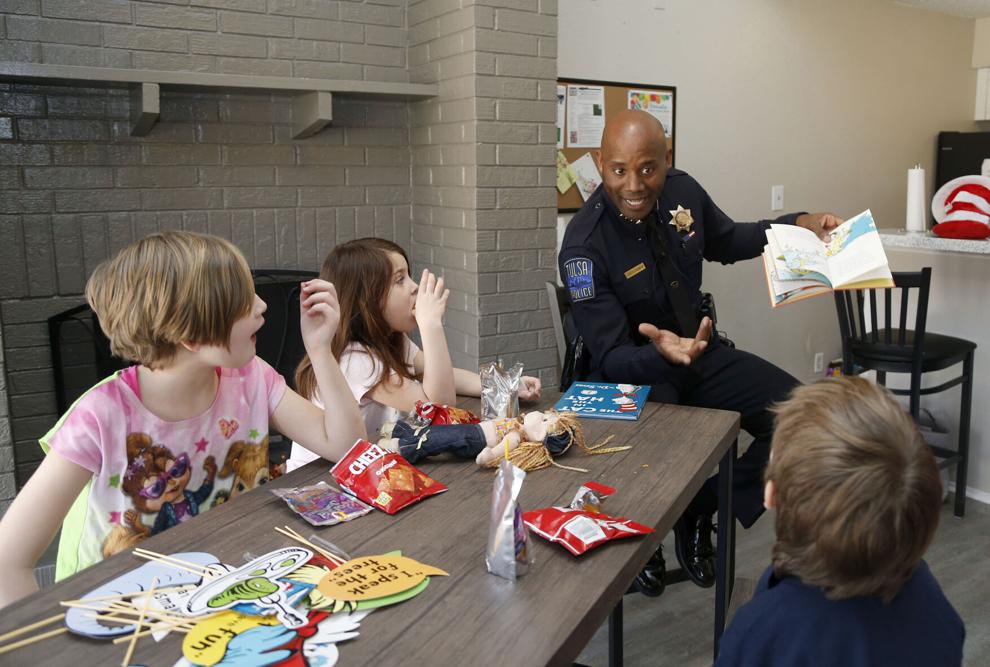 TPD Chief reads
TPD Chief reads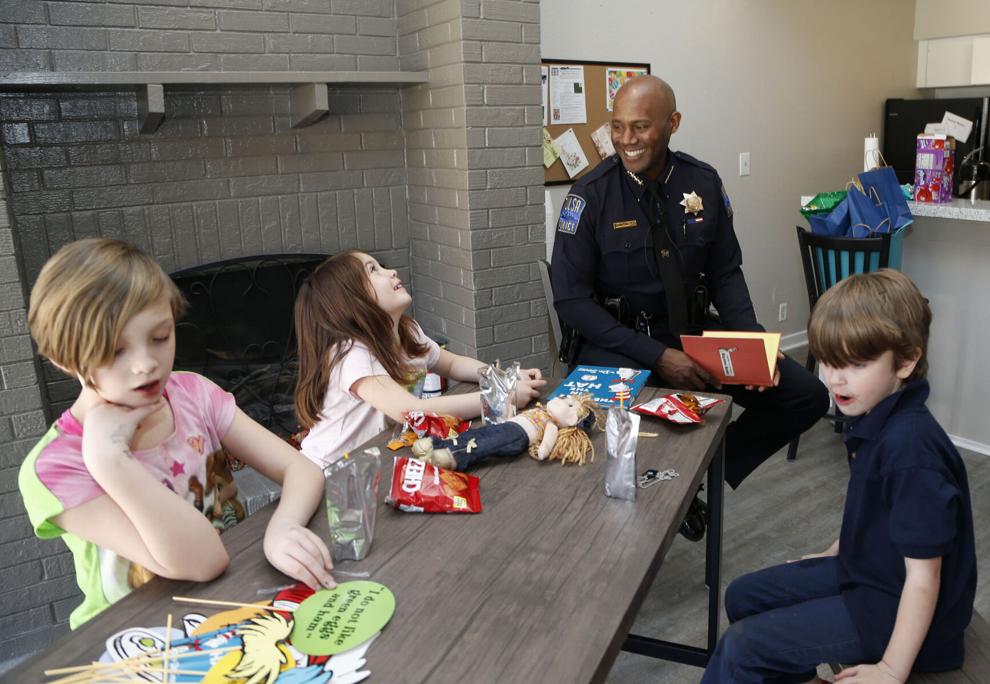 Franklin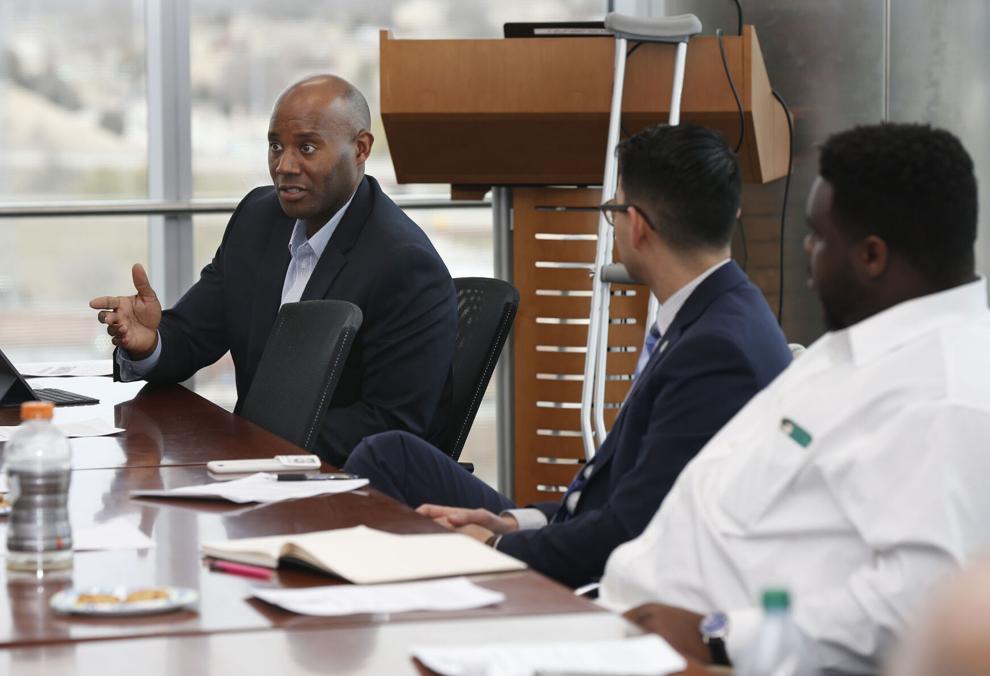 New Chief
New Chief
New Chief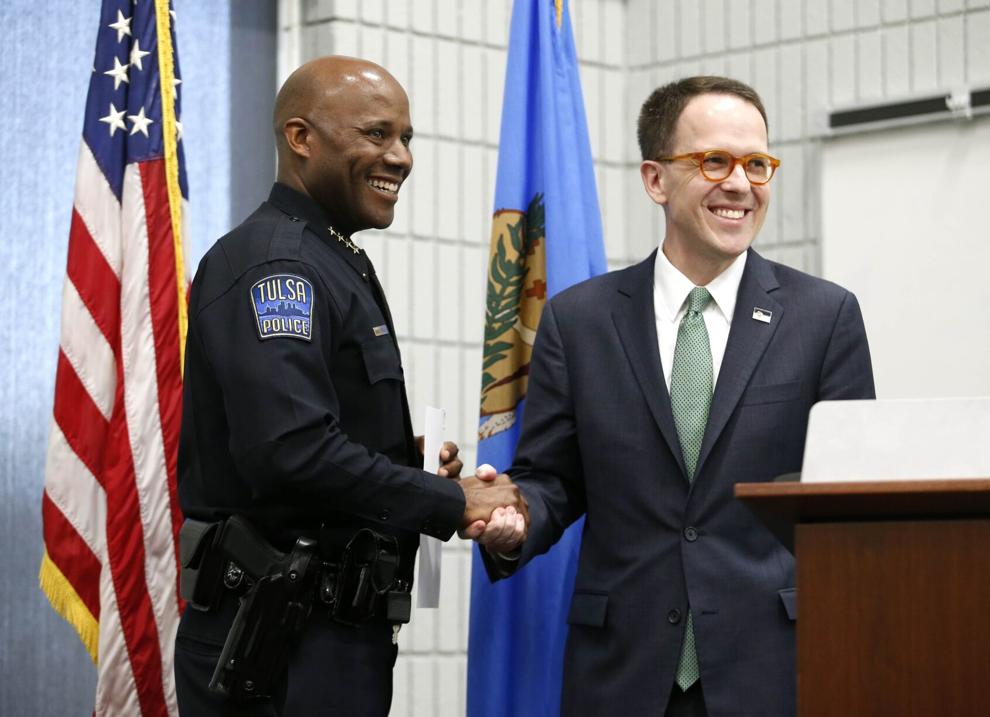 New Chief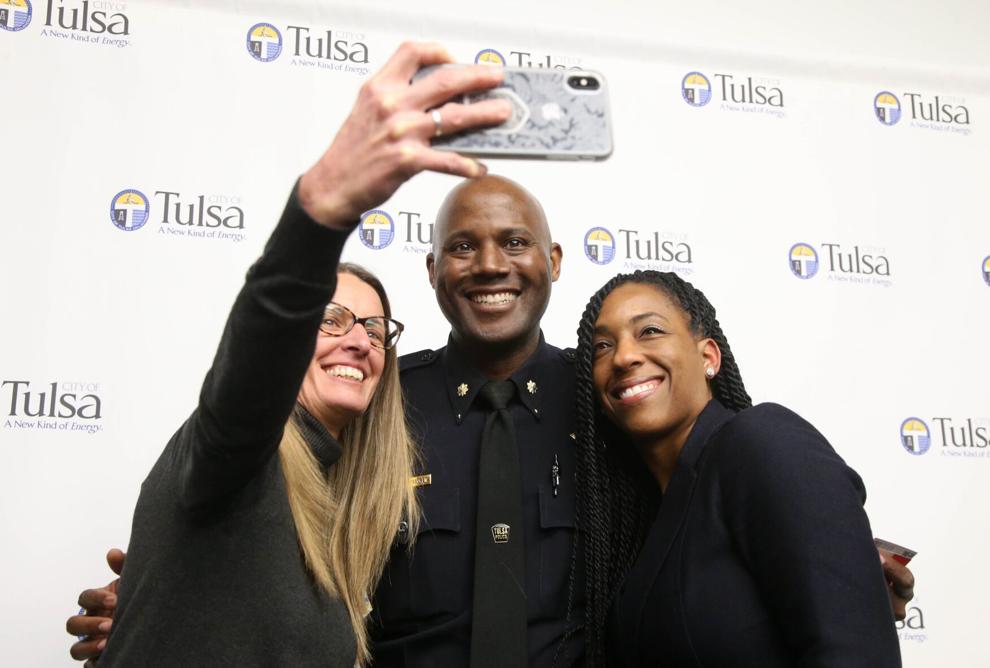 New Chief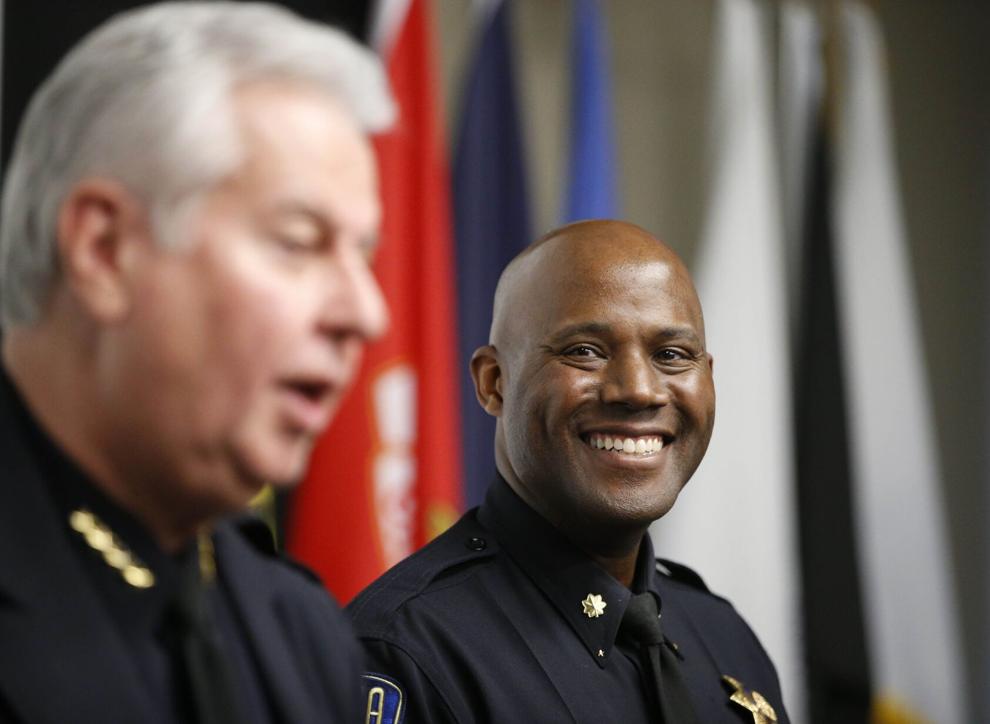 New Chief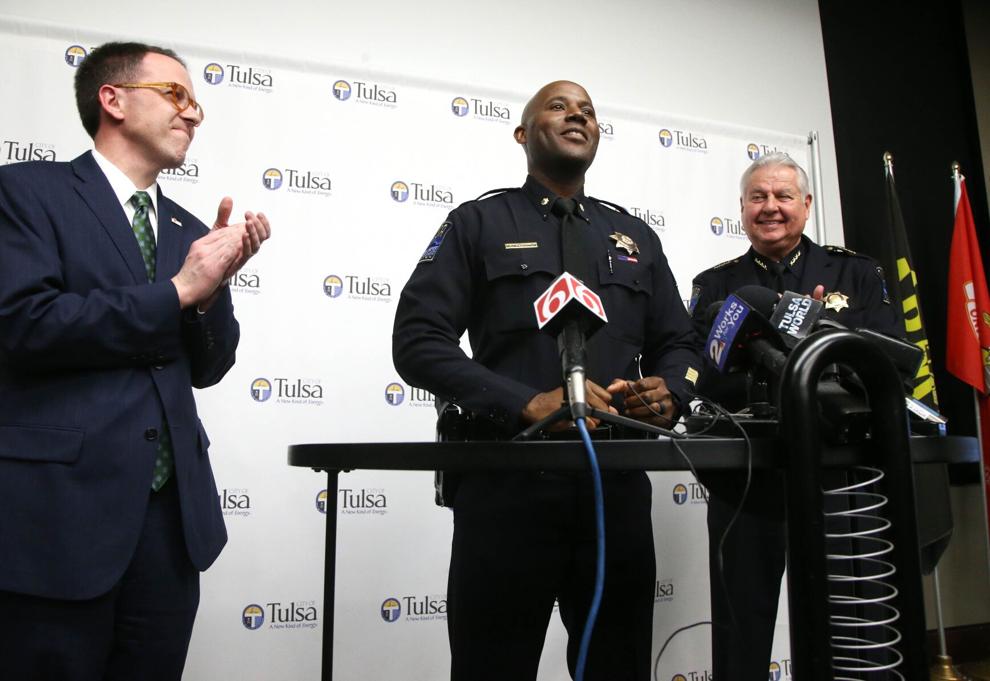 Meet and greet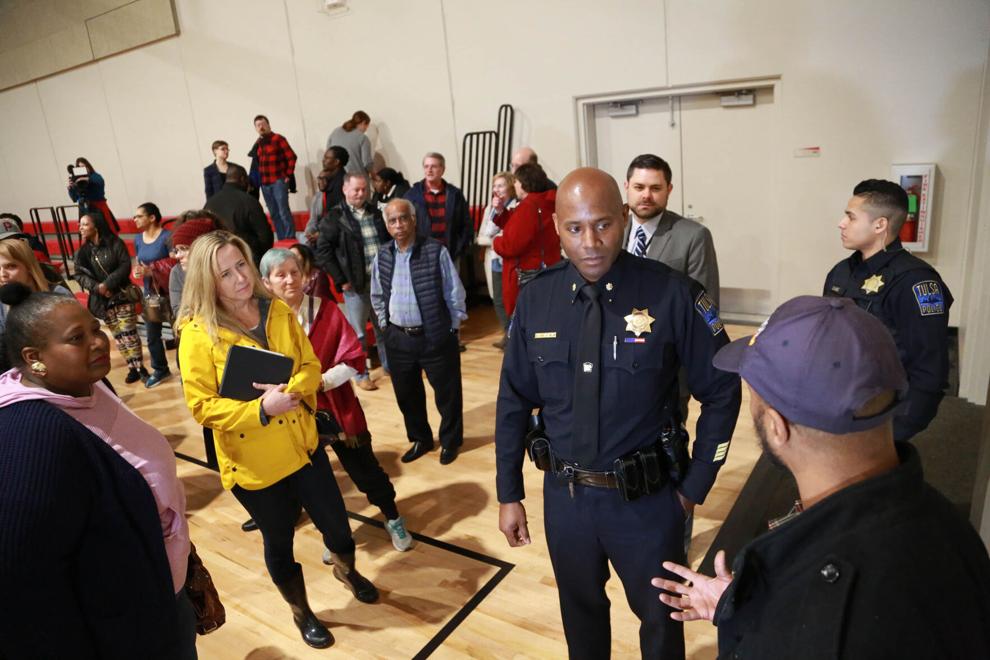 Tulsa Police Chief Wendell Franklin