The Tulsa Police Department on Monday released videos of a shooting that left one officer dead and another seriously wounded.
Police Chief Wendell Franklin and Mayor G.T. Bynum urged the public to refrain from watching the videos showing the June 29 shooting.
The chief spent much of a news conference called to release information about the videos disputing claims that the department had misled the public about the events surrounding the shootings of Sgt. Craig Johnson and Officer Aurash Zarkeshan.
"People are not police officers, and they don't understand," Franklin said, adding that he disagreed with the release of the videos because of the trauma the incident has put upon officers and his belief that the videos are "evidence that should be played out in court."
David Anthony Ware, 33, could face the death penalty on a first-degree murder charge in connection with Johnson's death. He is also charged with shooting Zarkeshan with intent to kill him, as well as with drug possession with intent to distribute and possession of a firearm after a felony conviction.
Ware's co-defendant, Matthew Hall, is accused of being an accessory after the fact on an allegation that he helped Ware evade arrest immediately after the shooting. Both men will next appear in court Oct. 5.
District Judge William Musseman ruled Thursday that videos from Zarkeshan's body and dashboard cameras and Johnson's body camera should be made public in accordance with the Oklahoma Open Records Act, allowing an order sealing them to expire at 9 a.m. Monday. Musseman did not make specific orders or requests to redact any of the footage, saying he would let the Tulsa Police Department decide what, if any, portions to withhold.
"Some have tried to paint a picture of deception, that this, what we have told you, is deceptive. In no way is it deceptive," Franklin said. But he acknowledged that some information released in June about the behavior of Ware — whose name Franklin did not say aloud — "may not be totally accurate."
Despite this, Franklin said, "realistically, the discrepancies don't matter" to him because "two officers were gunned down."
"You know, we're supposed to be a civilized society. We're supposed to be a society that is different, is modern," he said. "Yet to me it seems as though criminals have more … rights than what you and I do. They have more rights than what our law enforcement officers do.
"You would never be allowed publicly to see the execution of a criminal, yet today you get to publicly see the execution of a police officer. What kind of society is that?"
Defense attorney Kevin Adams began requesting that the video be made public in early July, based on a probable cause affidavit inaccurately describing Ware as having stood over Johnson while firing at him three additional times.
A special judge said in a preliminary hearing earlier this month that she at least partly agreed with Adams's claim that there are "inconsistencies" between what the videos show and what was in police reports.
Adams said Monday that the videos show that the shooting "is not this cold, calculated action on Ware's behalf like they've been trying to portray it."
The department released unredacted footage of the roughly 20-minute encounter but also included a 16-minute video with captions interspersed that combines parts of the others. That video draws attention to Ware's reaching under his driver's seat with his right hand shortly before he is shown with a gun in the same hand.
Zarkeshan is hit when Ware fires off several shots, while Johnson is heard saying "What the …?" and yelling "Watch out!" shortly before being shot in what Franklin said was his chest. Ware is last seen using two hands to hold the gun and fire a final time at Johnson before running out of the camera's view.
Johnson died June 30 at a Tulsa hospital after being taken off life support.
The mayor said in a post on social media that he understood the legal reasons to release the videos and the "citizens' right to see the actions of their officers."
"But if you revere these brave men as I do, then don't watch this video," Bynum said. "Don't share it. Just say a prayer for them, their families, and all who risk their lives to keep us safe."
Similarly, Franklin said: "If I were the public, I would turn the television off. I would tune out. Let this video play out in court, and let the judge and jurors be the ones that must view it."
Zarkeshan's patrol car dash camera shows Ware's vehicle make a left turn into the outside westbound lane on 21st Street while Zarkeshan is driving in the inside lane just after 3:05 a.m. June 29. He activates his brakes before Ware's vehicle completes the left turn.
Franklin on Monday described Ware as making a "wide sweeping turn, which is indicative at 3 a.m. — I would be thinking this is an intoxicated person." But Adams said Zarkeshan "seemed to take it personally that the guy was pulling out in front of him" to make the turn.
About eight minutes after Zarkeshan stops Ware for the improper turn and for having an expired tag, Johnson arrives and Zarkeshan tells him he anticipates having Ware's vehicle towed.
Both officers are shot about 17 minutes into the encounter with Ware, who becomes increasingly frustrated when, according to Franklin, the officers made more than 40 commands for Ware to get out of his vehicle so it could be towed because of having no current tag or insurance.
The videos show that Johnson deployed a Taser unsuccessfully as the officers attempted to get Ware out of the car. Johnson is also shown using pepper spray, which Franklin said was only "somewhat effective," before both officers ultimately tried to use physical force to wrestle Ware from his vehicle.
"Try and get a man out of a car. See how easy it is," Franklin said. "During that struggle, Officer Zarkeshan's body camera is muted. It's muted not by the officer, but during the struggle by the flailing of arms, him wrestling with the suspect, his body camera becomes muted."
Ware is heard speaking to Hall from his car on his cellphone and yelling for Hall to come help him and to record the altercation, even though both officers order him to stop using the phone. Hall's vehicle is visible on the footage toward the end of the altercation.
Franklin defended the traffic stop during the news conference, saying the video to him shows that Johnson and Zarkeshan were doing their jobs. He said the officers determined that Ware's vehicle was "no longer fit to be on our streets" and believed the intent to tow it indicates that they wanted to determine whether Ware was under the influence of alcohol or drugs.
---
Video: Chief Wendell Franklin speaks about the video release
---
Gallery: Memorial service for Tulsa Police Sgt. Craig Johnson
Memorial service for Tulsa Police Sgt. Craig Johnson
Police Funeral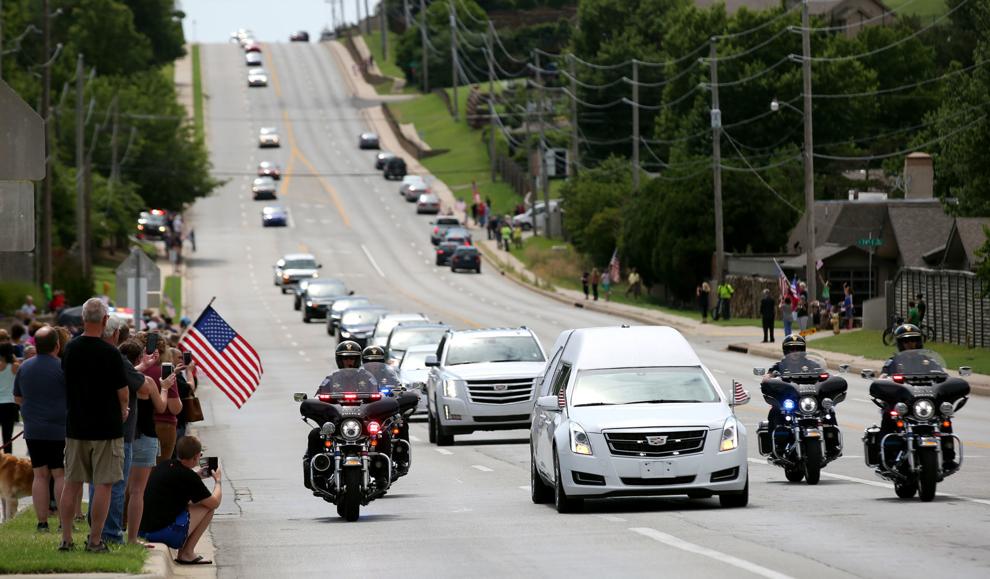 Police Funeral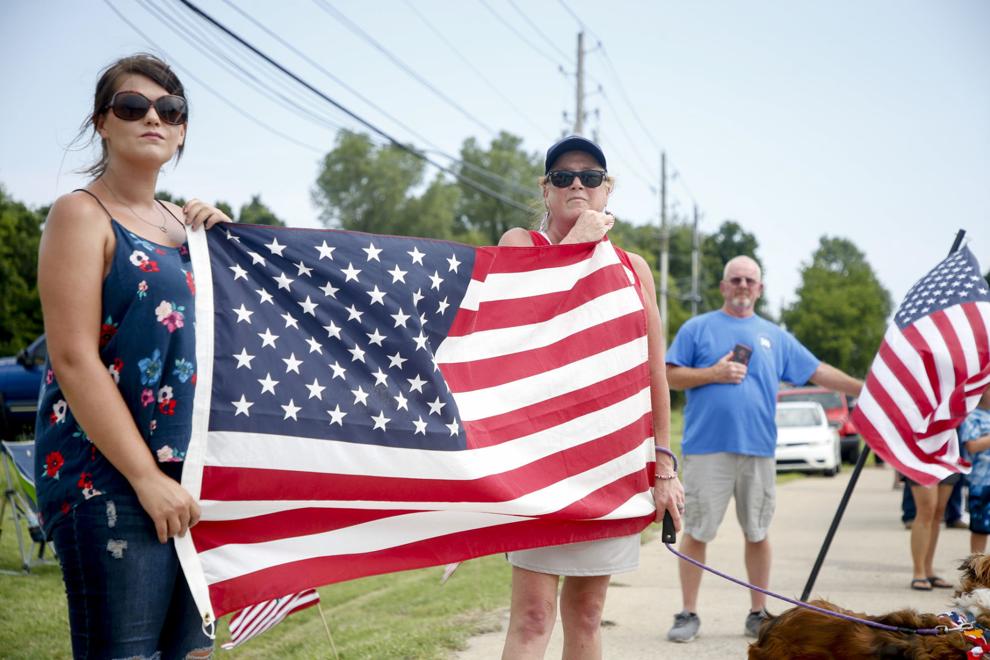 Police Funeral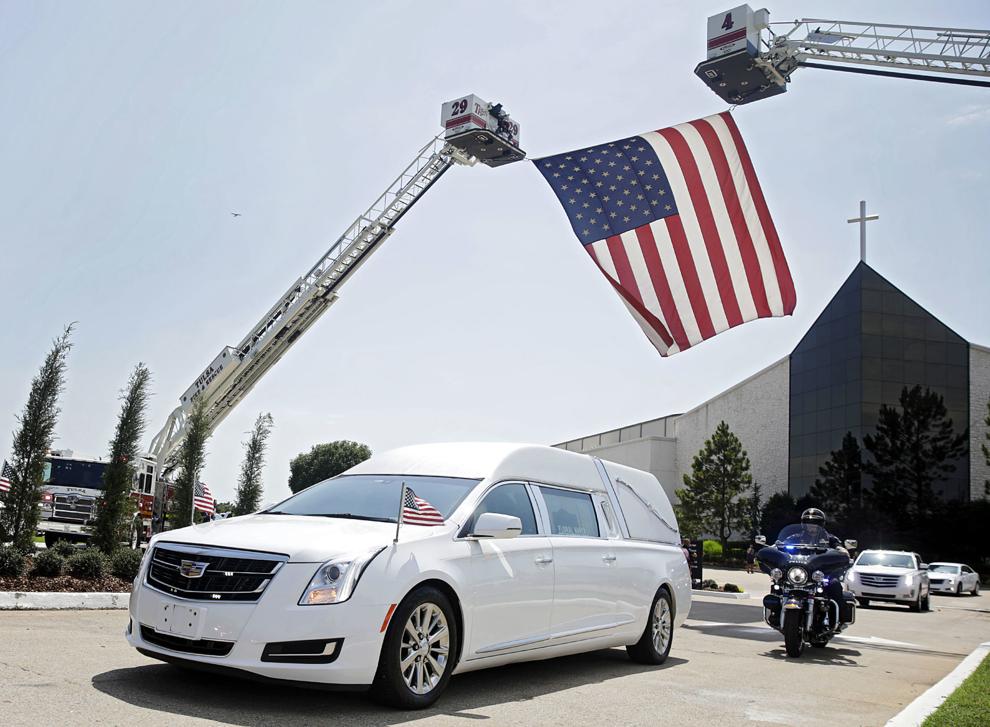 Police Funeral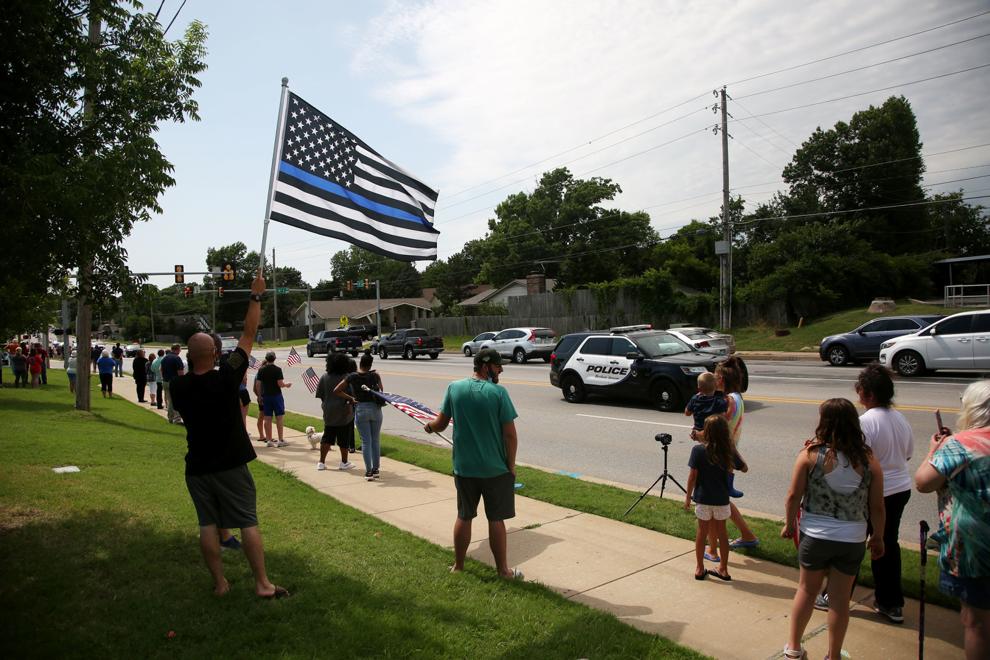 Police Funeral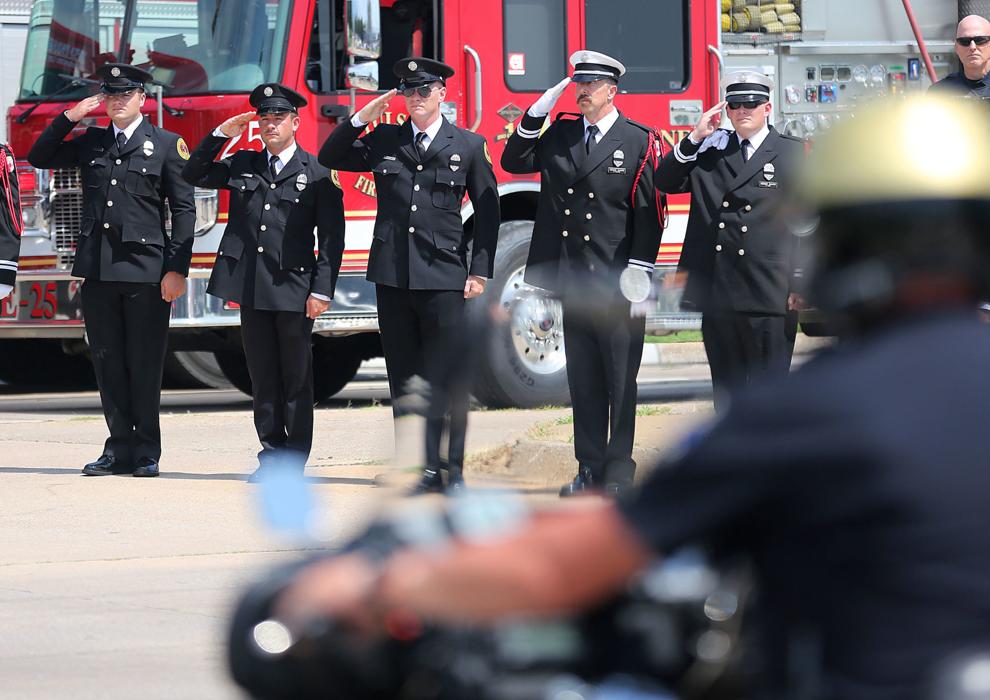 Police Funeral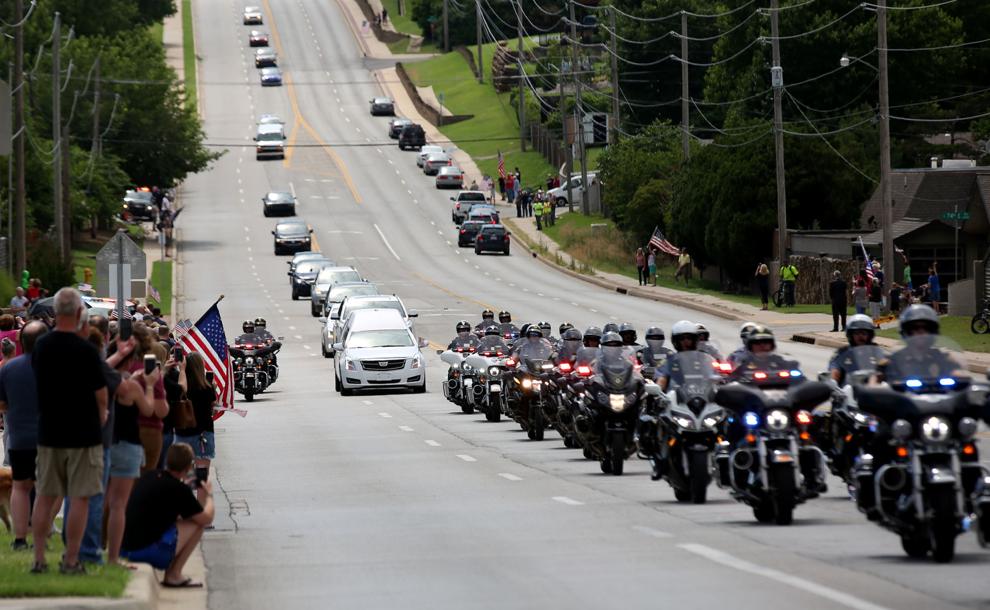 Police Funeral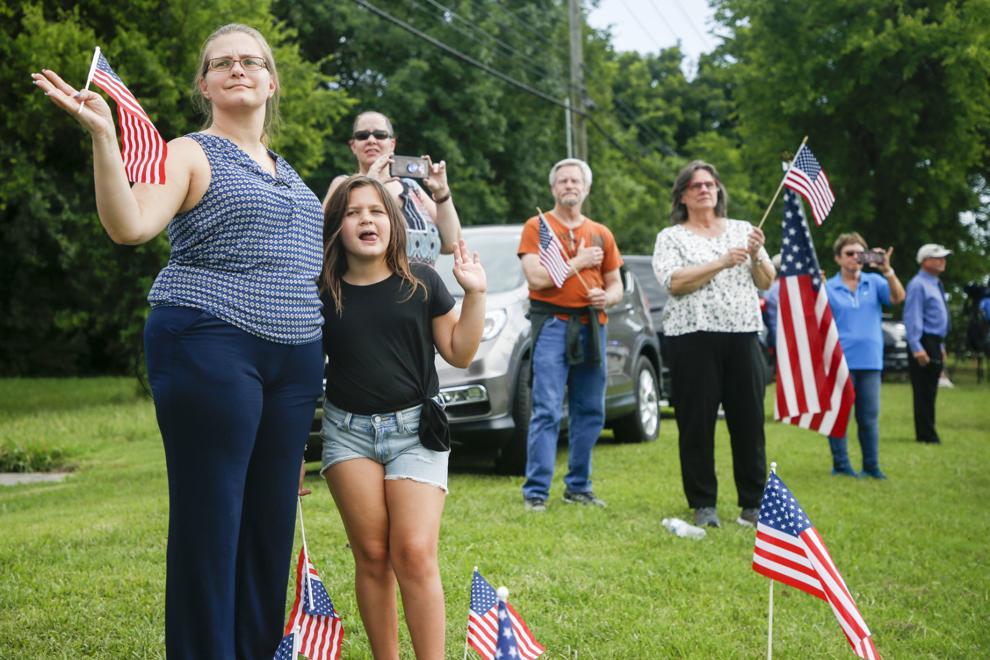 Police Funeral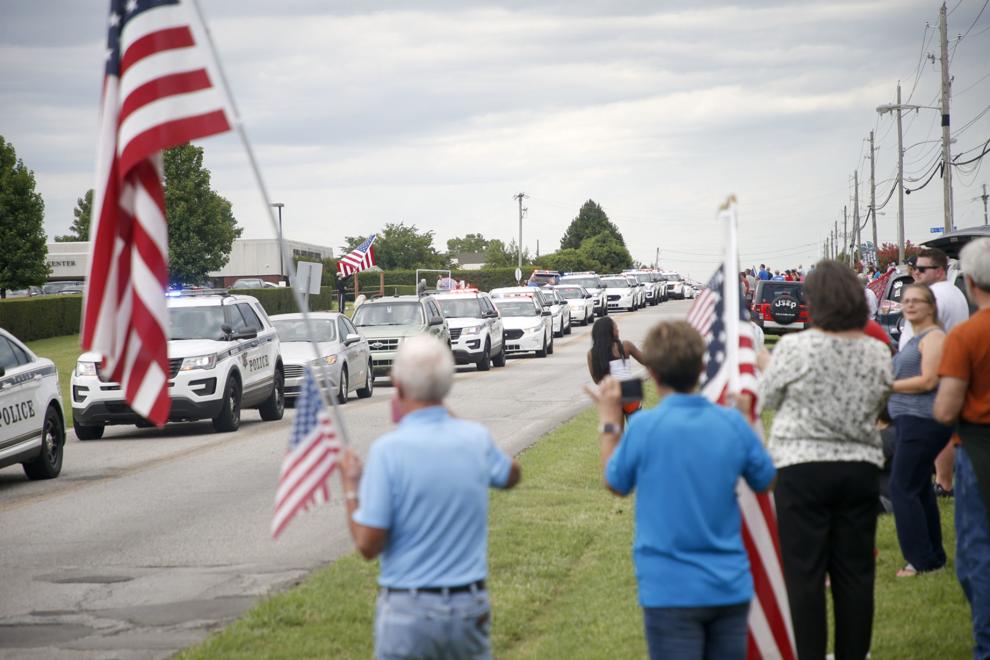 Police Funeral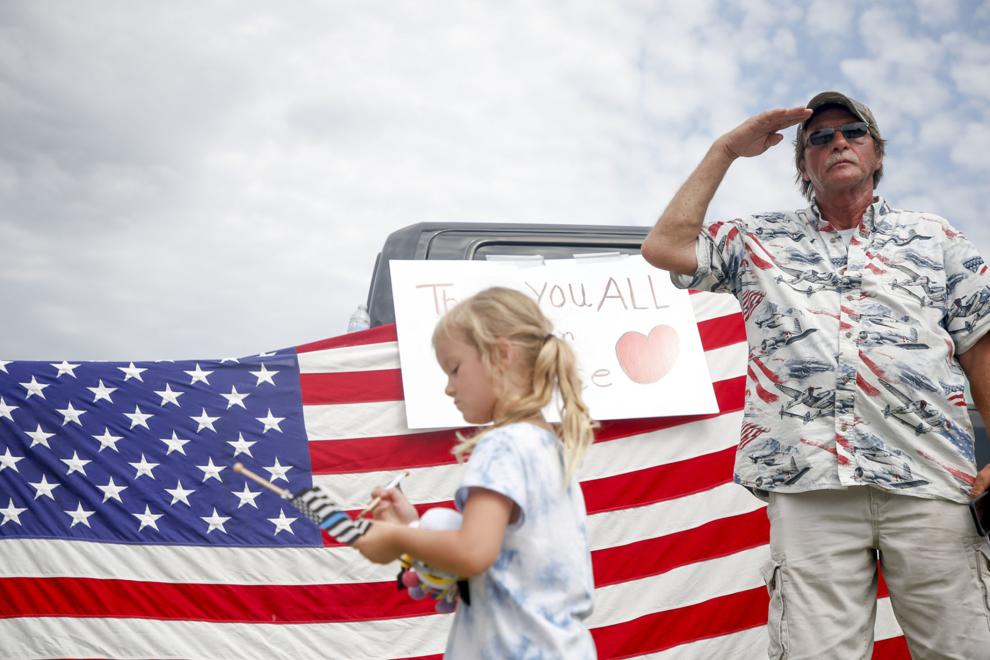 Police Funeral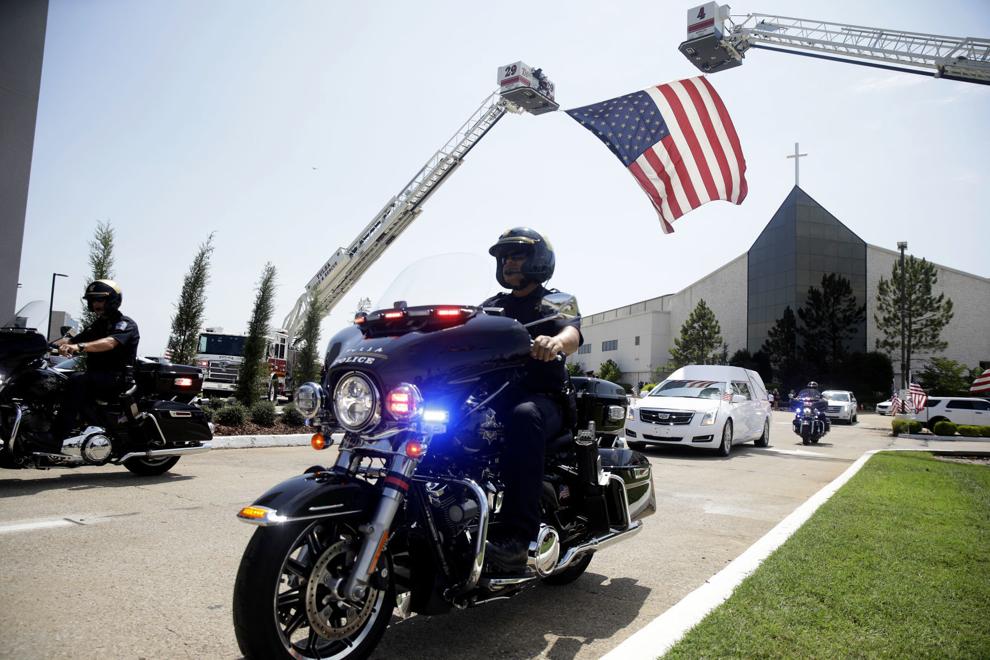 Police Funeral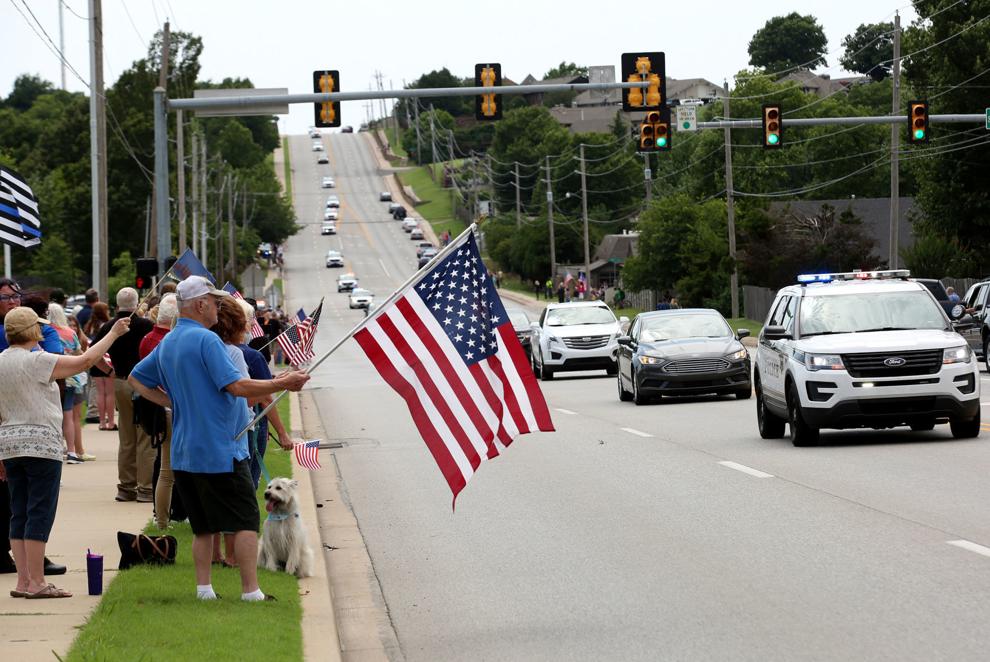 Police Funeral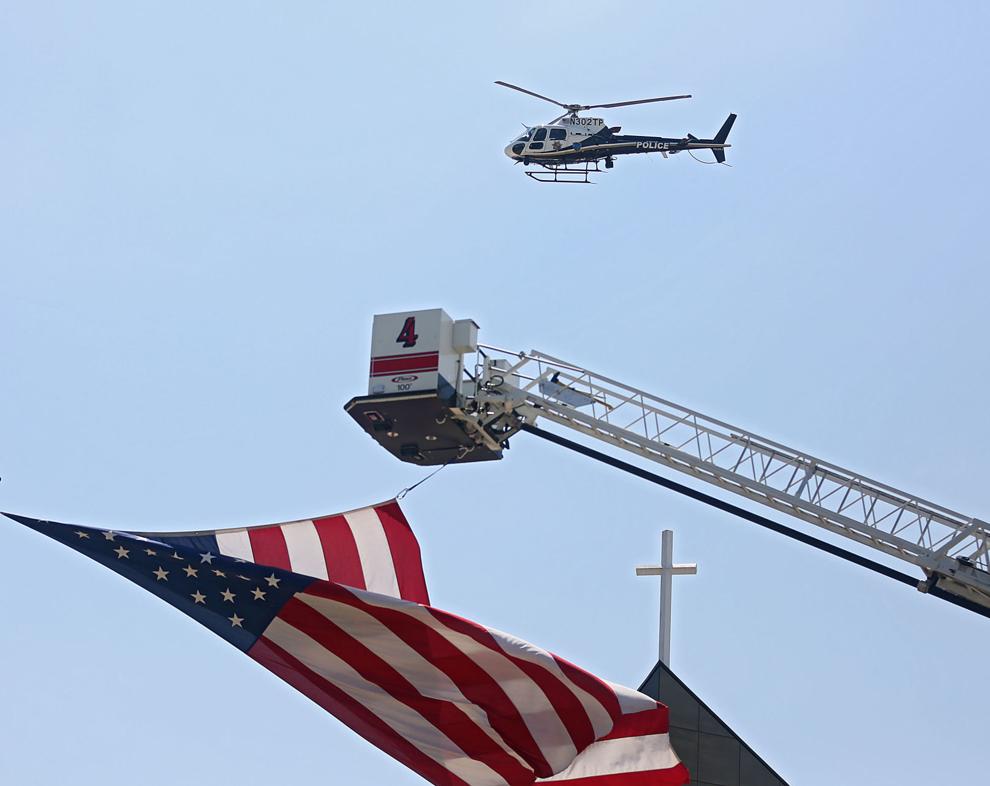 Police Funeral
Police Funeral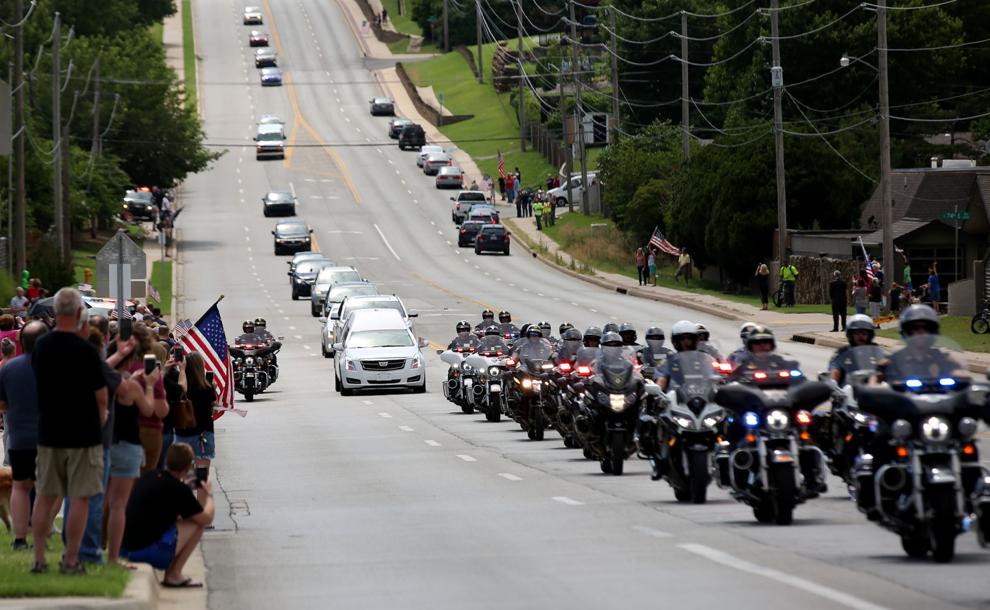 Police Funeral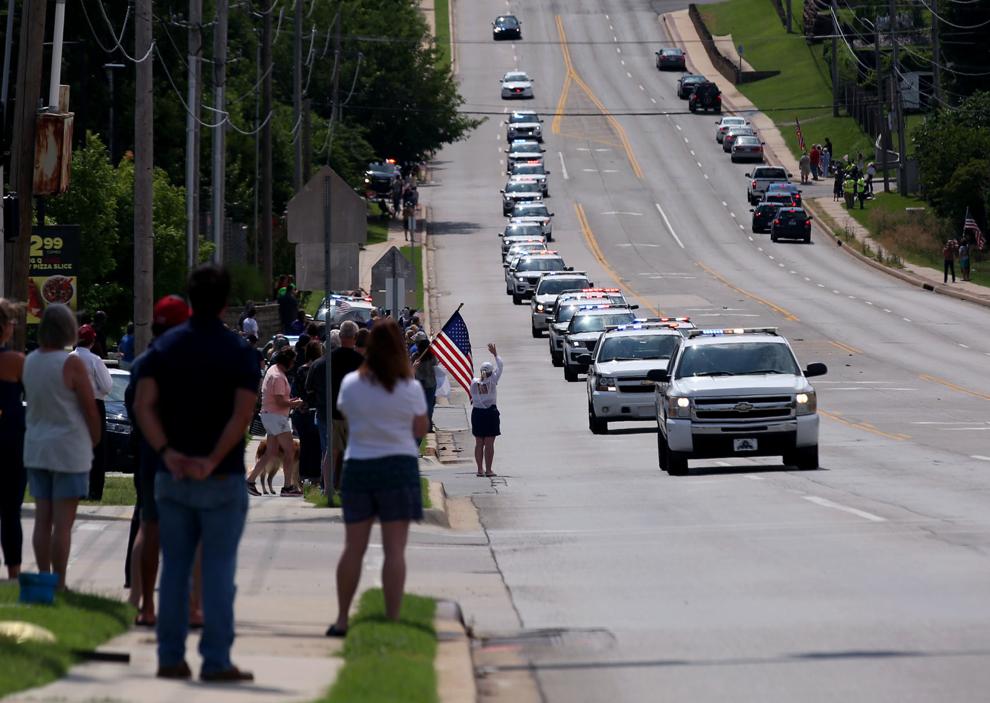 Police Funeral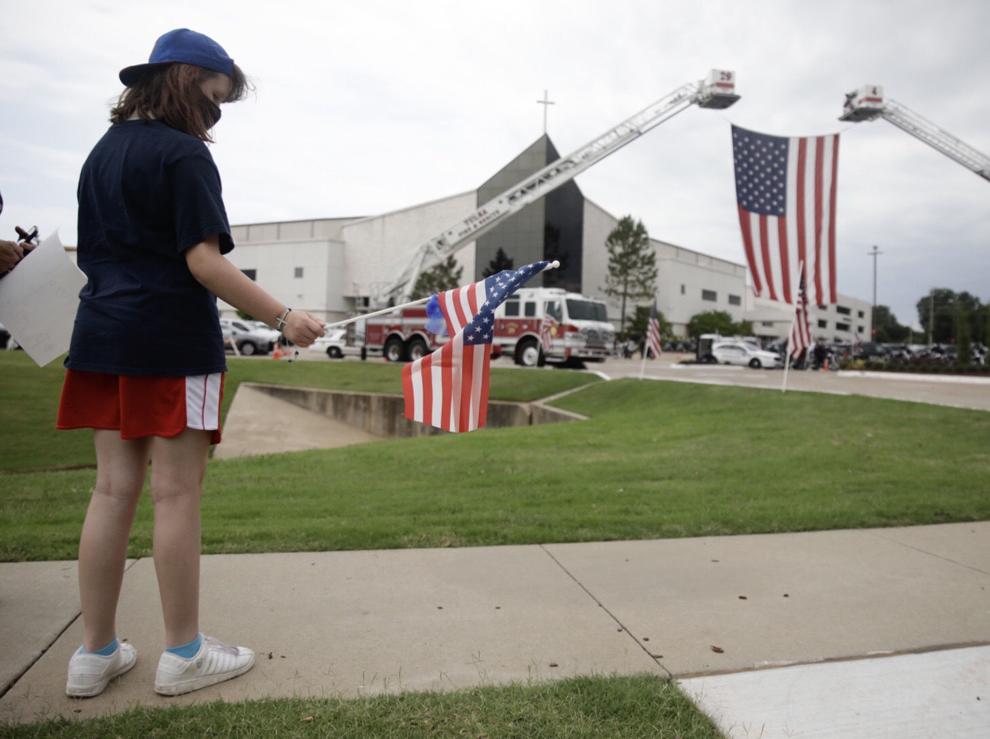 Police Funeral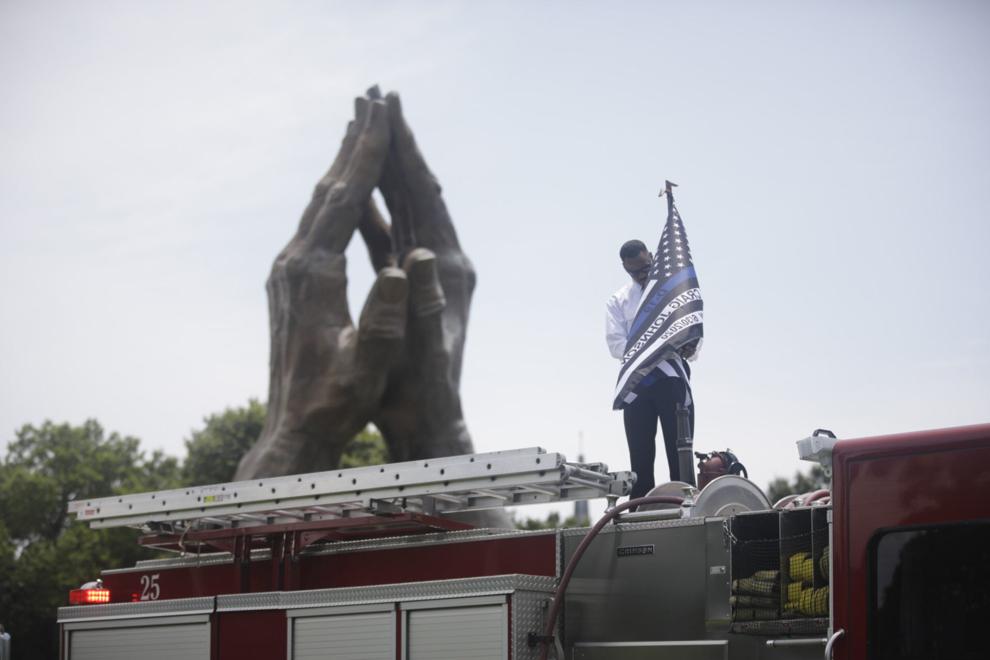 Police Funeral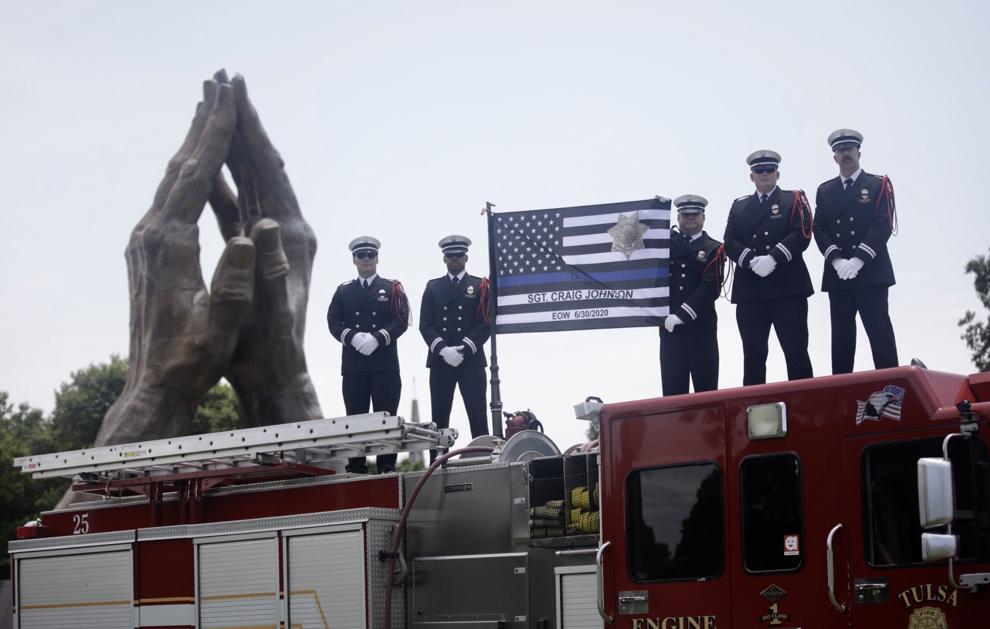 Police Funeral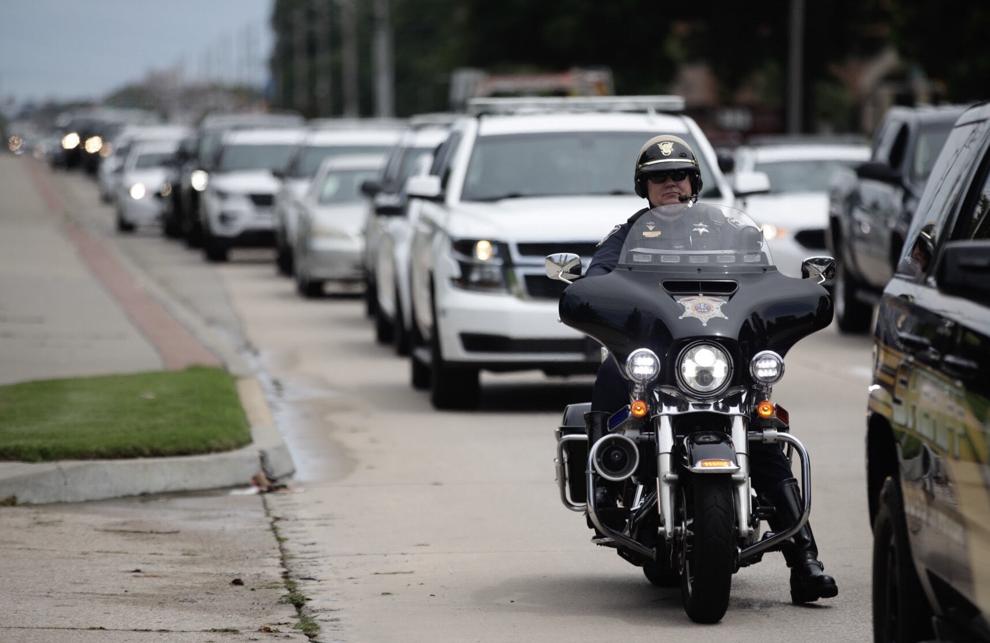 Police Funeral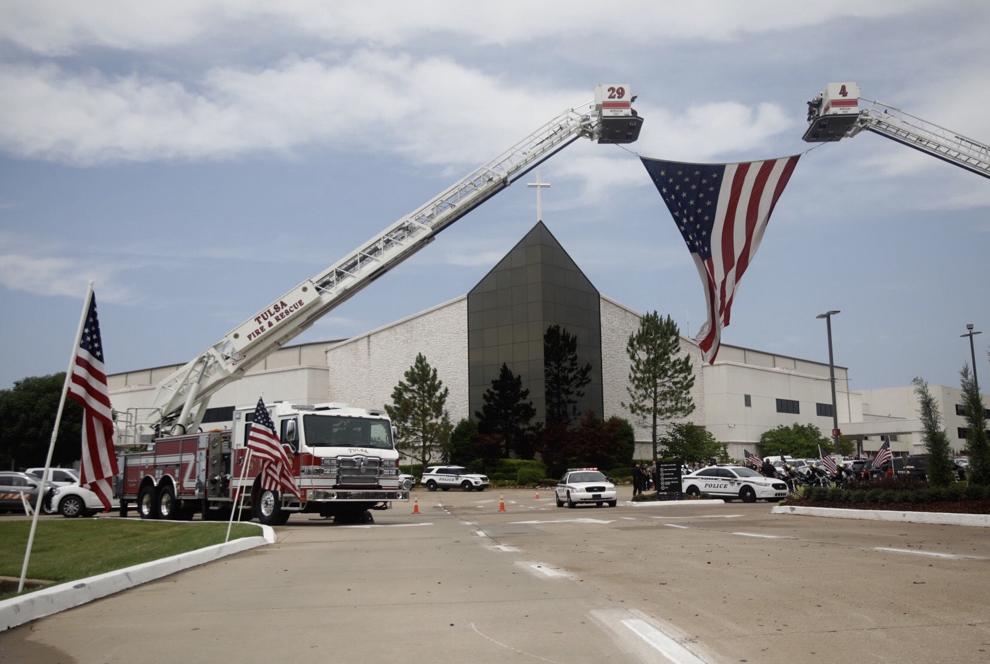 Police Funeral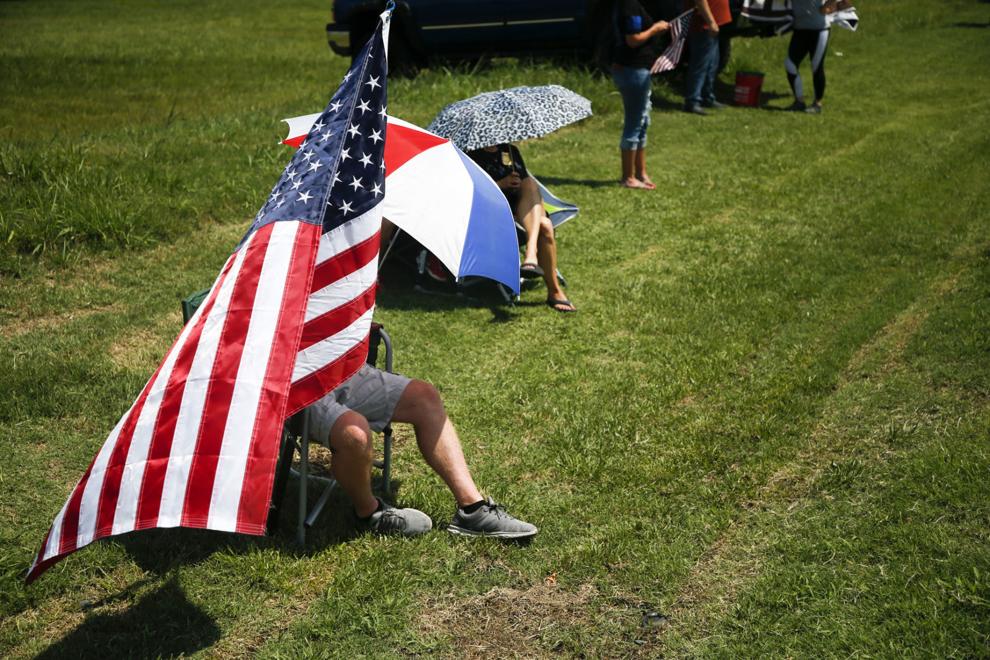 Police Funeral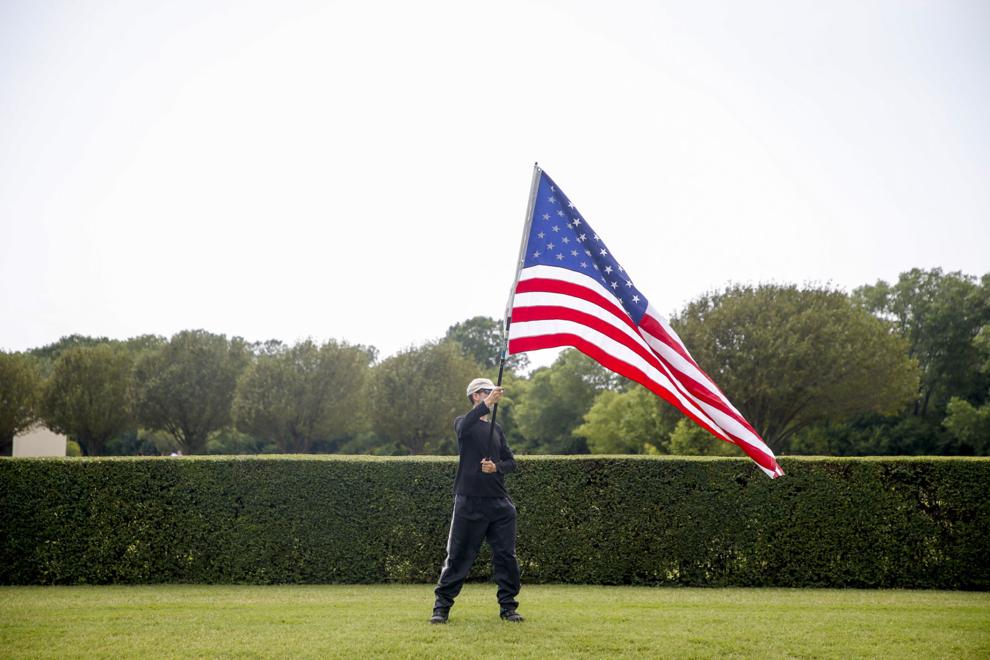 Police Funeral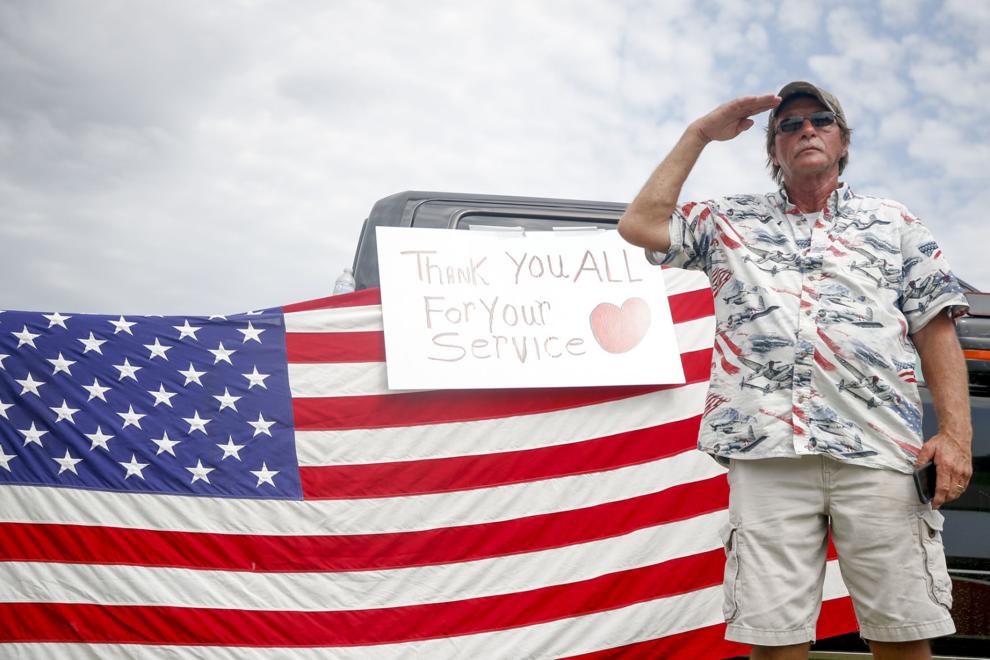 Police Funeral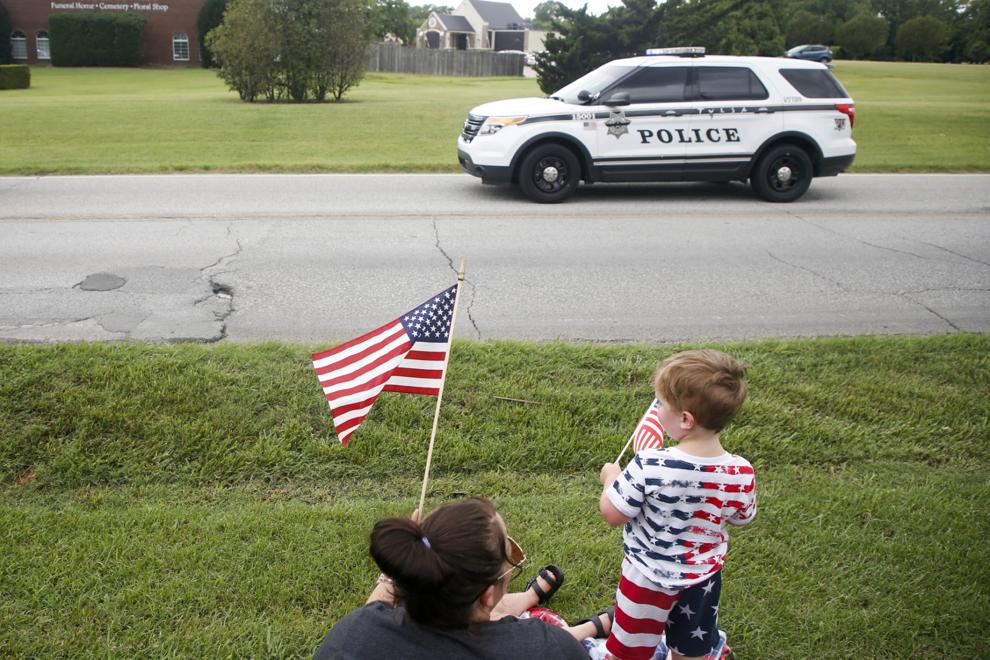 Police Funeral