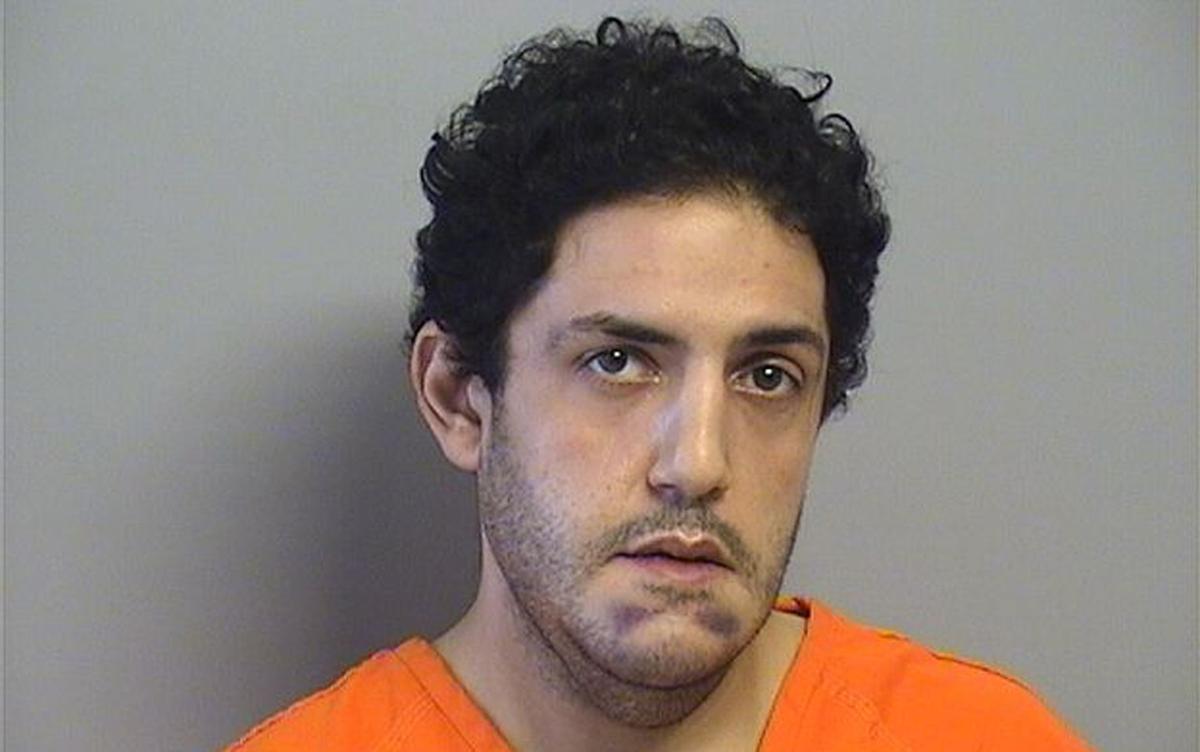 A Tulsa Uber driver who is accused of killing a passenger in June was returned to jail Monday after a judge determined the bond payment posted Friday was not lawful.
Omar Emran Ba-Abbad, a dual citizen of the United States and Saudi Arabia, was arrested in late June after prosecutors alleged that he ran over his 44-year-old passenger, Jeremy Shadrick, killing him.
On Friday, a private investigator for the defense posted bond for Ba-Abbad, set at $500,000, using a cashier's check from the Saudi Arabian Consulate General in Houston. District Judge Clifford Smith on Monday said that payment, made with money from a foreign government, was unlawful.
Ba-Abbad's defense attorney, Thomas Adler, had sought to reduce the bond amount, but prosecutors had argued against reduction, arguing he would flee the country. The 32-year-old has a parent in Saudi Arabia, and Assistant District Attorney Mark Collier said the government of the country attempted to post his bond Sept. 22 while he was held without bond pending a hearing.
Prosecutors on Thursday filed a motion to revoke Ba-Abbad's bond, saying the Kingdom of Saudi Arabia regularly posts high-dollar bonds for its criminally-charged citizens, effectuating their return to that country before refusing to extradite them to stand trial. Some Saudi defendants charged in similar cases have removed their court-ordered GPS monitor before fleeing the U.S.
Adler has argued that the state's rationale behind asking that Ba-Abbad remain jailed is racist, and he said reports that other Saudi Arabian citizens have fled the United States do not mean Ba-Abbad will attempt to do so.
Collier again argued to revoke Ba-Abbad's bond on the premise of him being a flight risk. Smith dismissed prosecutors' efforts to elicit testimony from Tulsa Police Lt. Chase Calhoun about having heard from the TPD Intelligence unit about the defendant potentially fleeing.
Smith characterized the payment Friday as unlawful, saying it "does not pass the smell test of what the Legislature intended" in setting certain requirements for bond payments. State law requires sureties be bondsmen, 21 or older, a U.S. citizen and resident of Oklahoma for the previous six months who owns property in the state.
Monday's debate revolved around the definition of a surety, or the person who stands to forfeit money if a defendant doesn't appear in court on pre-trial release. Smith said the case presents a "unique set of facts never encountered" in applying the law, both in the large amount of money involved and a foreign government's involvement.
At Monday's hearing, Adler argued those rules don't apply for Ba-Abbad's bond because it was a cash bond, but Smith disagreed with the interpretation. Smith said a cash bond is still a surety because the individual making the cash payment remains liable for its potential forfeiture.
Although the investigator signed as Ba-Abbad's surety for his release, Smith said the attached letter and check from the Consulate General's Office showed the money used was neither Ba-Abbad's nor his attorney's. Smith did, however, advise that though he ruled the payment unlawful Monday, greater documentation about the money's source would make him inclined to allow the bond.
Adler said he intends to appeal Smith's ruling and maintained his belief the payment was a cash bond with no restrictions about payment.
Collier said despite Smith having declined to increase or revoke Ba-Abbad's bond, he can't think of any reason the Saudi Arabian government would post his bond besides helping him escape prosecution.
"I can't think of a valid reason they would do it," Collier said. "I'm obviously happy he's back in custody, but at the same time we don't know how that appeal's going to turn out.
"As long as a foreign government is posting his bond, I'm going to have some concerns that it's being done for purposes other than to ensure his appearance."
Police allege that Ba-Abbad ran over Shadrick with his car after Shadrick got out following a physical attack in the car near 71st Street and Sheridan Road before 1:40 a.m. June 26.
Adler said preliminary hearing testimony established that Shadrick assaulted Ba-Abbad while intoxicated and forcibly took Ba-Abbad's cellphone during the fight, but police have said Shadrick's back was turned when he was struck from behind, the Tulsa World has reported.