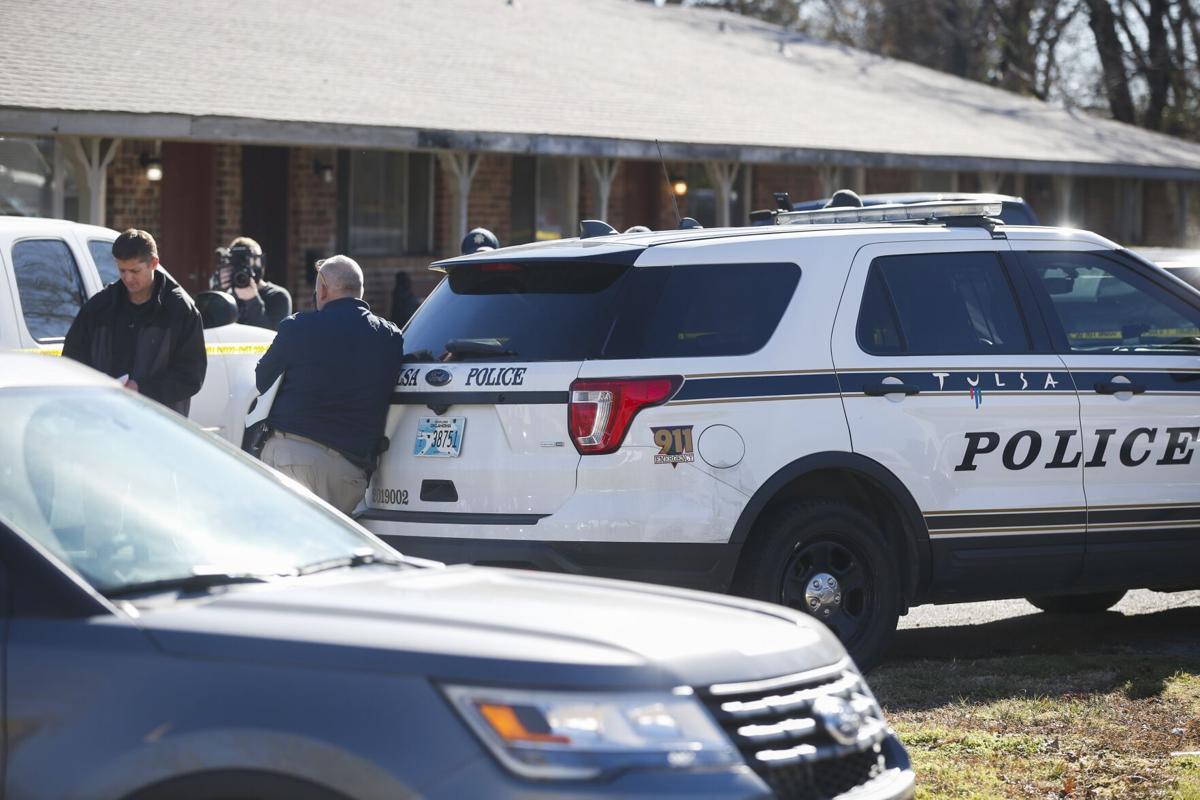 A brother and sister have been charged with first-degree murder and robbery in connection with Tulsa's third homicide of 2022.
The charges, filed Friday in Tulsa County District Court, accuse Lilie Crawford, 21, of Houston and Rashawn Graham, 24, of Tulsa of fatally shooting Nickolas Norwood, 30, in his home at the Oakley Apartments near Tecumseh Street and Harvard Avenue about midnight Tuesday.
Crawford and Graham were arrested Thursday in connection with unrelated drug and gun offenses in Little Elm, Texas, Tulsa police said in an affidavit.
Police were called to Norwood's apartment about 8:45 a.m. Jan. 11.
His neighbor had called 911 after hearing gunshots coming from Norwood's apartment the night before and not being able to reach him, according to the affidavit.
The neighbor told police he heard the gunshots just after midnight and called and texted Norwood but got no response.
Police found Norwood dead on his living room floor, according to the affidavit.
Police found a text message conversation between Norwood and a woman on his phone. The conversation included messages about the woman bringing her brother to Norwood's house and "indicating that a significant quantity of drugs was to be sold," according to the affidavit.
The timestamp of some of the messages about the woman returning to the apartment with her brother coincided with the time the neighbor heard gunshots, according to the affidavit.
Detectives reviewed security footage from the scene and saw a Ford Escape in the apartment complex at the time the neighbor heard the gunshots. The SUV drove into the complex at 11:59 p.m. Jan. 10 and left four minutes later.
Detectives linked the phone number Norwood texted to Lilie Crawford and another woman with whom she was once in a relationship. They also learned that woman owned a Ford Escape.
"Based on the interviews, phone records and security footage it appears Crawford set up a drug deal with Norwood to take place at Norwood's apartment," police said in the affidavit. "During the drug deal something went wrong, likely a robbery, and a shooting took place. As a result, Norwood was shot and killed."
Security footage from a QuikTrip 2 miles from Norwood's complex recorded images of Graham purchasing gas for the Ford Escape about 11:30 p.m., and 1 a.m. security footage from an Okmulgee gas station showed Graham and Crawford together in the Escape, according to the affidavit.
After Little Elm police arrested the two, Tulsa police interviewed them.
Crawford confirmed that she had been in Tulsa, set up a drug deal with Norwood and went to his apartment complex twice, according to the affidavit. She reportedly told police she took three friends from Arkansas to Norwood's house for the drug deal, but she said she was not in the apartment when Norwood was killed so she didn't know who shot him.
Police said in the affidavit that Crawford and Graham "told multiple lies" in their interviews and that once confronted about them, both asked for lawyers.
Little Elm police reportedly found Norwood's wallet and Oklahoma ID in the Ford Escape.
---
Featured video: Tulsa police crack down on violent crime