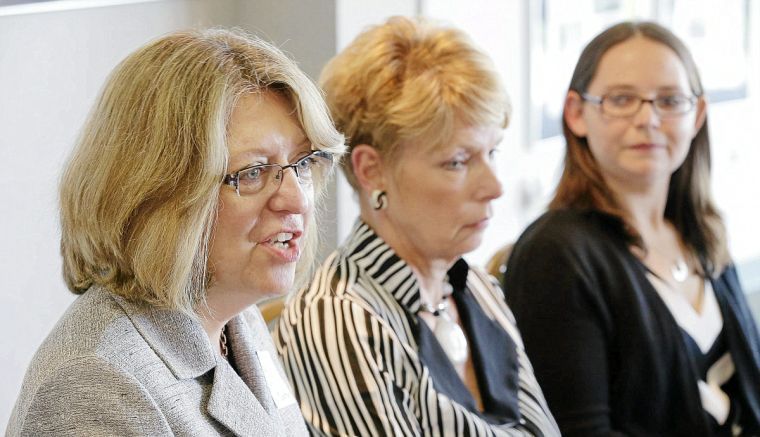 The launch of an initiative designed to improve the lives of infants and toddlers in foster care was announced Thursday by officials with the Parent Child Center, the Juvenile Division of Tulsa County District Court and national nonprofit group Zero to Three.
Called the Tulsa Safe Babies Court Team, the initiative is a partnership focusing on improving how the courts, child welfare agencies and related child-serving organizations work together, share information and expedite services for young children.
"The most fundamental need for a baby is safety, stability and nurturing in a relationship with their primary caregiver. It's as important for them as the basics of food, shelter and clothing, as important as the air they breathe," said Desiree Doherty, executive director of the Parent Child Center of Tulsa.
"This will dramatically improve the chances that young children in state custody and their parents will get more of what they need to create and maintain healthy, safe and secure attachment during the time they are involved with child welfare."
The idea behind the initiative is that by implementing systematic changes, the partners will be able to protect babies from further harm, address the trauma they've already experienced, partner with parents to make needed changes and tackle issues in the child welfare system that prevent families from succeeding.
District Judge Doris Fransein, chief judge of the Juvenile Division, said she believes the initiative will have a great impact on youths involved in the court system.
"This community is presented with an unparalleled window of opportunity to promote healthy development and family stability for our infants in foster care," she said. "Through the teachings of science and with the assistance of Zero to Three, community partners, and certified infant mental health therapists, Tulsa's juvenile court and child welfare will be so much closer to achieving the goal of healthy development, permanency and well-being for every Tulsa County infant and toddler in foster care."
Oklahoma is now the 14th state to implement a Safe Babies Court Team. Across the country, similar teams have worked with more than 900 parents and more than 800 infants and toddlers with an emphasis on supporting birth parents toward reunification with their young children.
The plan is to start working with about 20 families and grow from there.
Children served by the Safe Babies Court Teams in other locations exited the foster care system about one year earlier than children in a matched comparison group and were also more likely to reach permanent placement with a member of their biological family, said Sarah Beilke, community coordinator with the Tulsa Safe Babies Court team.
Mike Averill 918-581-8489