Every Christmas season, the Tulsa Dream Center buses children from its north Tulsa campus to the shopping mecca at 71st Street and U.S. 169.
"It always amazes me," Executive Director Tim Newton said of the kids. "They're thinking that we're in Oklahoma City because in their mind, they have never passed (Interstate) 244.
"For them, this box is their world. So how do we expose them and take them outside of their world?"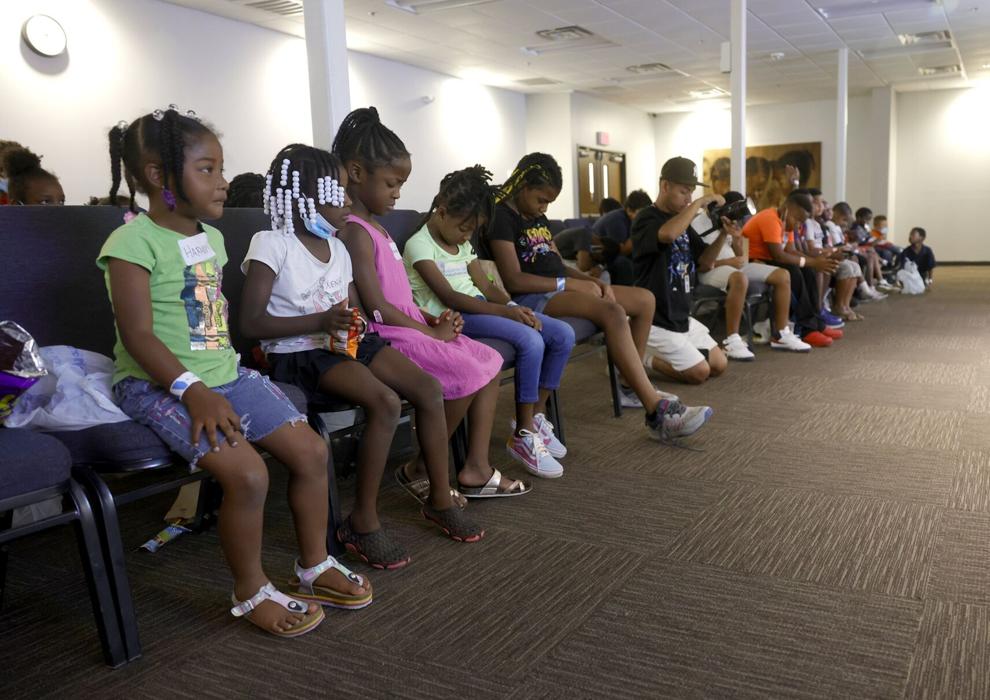 The Dream Center, six miles north of downtown Tulsa, is on the front lines of combating generational poverty in a historically underserved area of town. Newton and several other male leaders of TDC met with the Tulsa World last fall to discuss their reach into the lives of youth at risk for gang activity and violence.
With its slew of social services, TDC addresses several underlying factors that could cause individuals to turn to a life of crime or gang violence. It's so effective that police have correlated decreases in gang shootings to TDC's open gym times — when kids can be kids and play a game of basketball.
"If we don't invest into our future now, it's going to be bleak," Newton said. "A lot of the issues that we have with our young people that are doing the violent acts and crime and stealing things is that they lack ambition; they lack that vision for themselves to do something more than what they see.
"What they see around them is, 'Well, I'm hopeless. I'm in a place of hopelessness, and this is the only way I feel I can get (what I need), so this is what I do.' The hopes are that when they're old ... they're not out in a place of such desperation that they're robbing someone."
'Dead or in jail'
Crime, for children, can often start in a place of innocence, Newton said. A child who wants to ride a four-wheeler after seeing someone doing so in a video might be tempted to break into a garage to find one or ask a gun-toting friend to do a little intimidating, even though they're "not planning on shooting," Newton hypothesized.
It's a slippery slope if an adult doesn't insert themselves into a child's life before that behavior blooms, Newton said.
"(You have to) have responsible adults who can come and say let's insert ourselves into it here, before it goes to this whole other level where now we're talking about gun violence," Newton said, noting that it's not a question of if a child will come across a gun but when. "We're in Oklahoma; we're not going to rid guns from being in homes. But what we can do is deal with the hearts of our young people that we're coming in contact with."
Originally formed around a need for community protection, gangs became increasingly entrenched in crime through the crack epidemic, said Marquess Dennis, TDC's program director.
Disbanded families became commonplace as fathers were lost to mass incarceration, and generations later, it's that "huge, vapid hole" the Dream Center seeks to fill.
Positive role models and mentorships are key to TDC's mission because it takes someone stepping into a child's life to create change, said Rodney Garrett, TDC's community engagement coordinator.
Garrett's father was incarcerated when he was a child, and he remembers his anger and separation anxiety and the fights he used to get into at school.
It wasn't until his stepfather came along and stepped in that he came to his senses.
"He grabbed hold of me and said, 'Son, you can't act like this, because you're going to end up down that same road that your father did,'" Garrett recounted.
Kids want to be disciplined, Garrett said, and his experience is a model that the men at the Dream Center seek to emulate for any at-risk kids who attend their programs.
"That's where we step in as individuals to say, 'Hey, I understand the need to be seen; I understand the need to be heard, and I understand the need to be able to disburden the pain that you are feeling and the experience of life that you've had; however, there are other avenues," Dennis said. "The gang has been sold to you off of an old model that used to work, but it's not the same anymore.
"Now, the application reads 'dead or in jail.'"
Need for 'a caring adult'
For teens who have slid down that slope, Youth Services of Tulsa and the Tulsa County Family Center for Juvenile Justice are there to help prop them back up.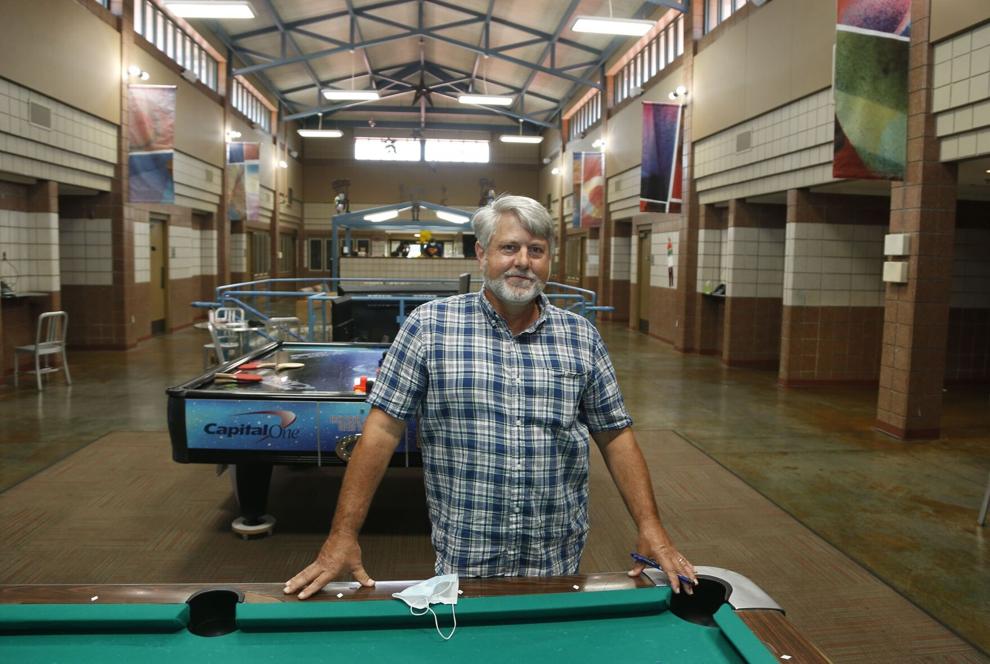 Based downtown, YST serves children from all areas of Tulsa, Director David Grewe said, and the pandemic brought about an increase of those needing services.
Adolescence is difficult and stressful in the best of times, he said, but toss in the instability all children have experienced the past couple of years and the results are extreme.
"Kids are either externalizing their feelings by acting out, or internalizing their feelings to the point of depression and anxiety," Grewe said.
Gang affiliation is just another component of a child trying to find who they are and where they fit in the world, and it sometimes serves as a perceived layer of safety in unsafe environments, Grewe said; they may also be associating because they've all experienced similar issues of trauma, abuse and neglect.
Involvement of parents is "critical" in evaluating stressors that may be pushing a child to act out, Grewe said, and YST often aids parents in supporting their children in a healthy and safe transition from dependence to independence.
Even if programs or parents are absent, others still have the power to step in, Grewe said.
"All change takes place in the context of a relationship," Grewe said. "I don't think there's ever enough caring adults in a kid's life, but it doesn't necessarily have to be a caring adult from a counseling agency, either. It's a caring adult who may spend time mentoring a young person, giving them that first job opportunity, that coach, that teacher, those people in a young person's life who are both influential and positive and help that young person to see their future."
At the Tulsa County Family Center for Juvenile Justice, change begins with addressing criminogenic needs, said Kharla Jones, a juvenile probation counselor.
Criminogenic needs are those that, if not met, put a child at risk of turning to crime.
The foremost pertains to a child's family, Jones said, the quality of a child's relationship with their parent and how that parent is parenting. The second, she said, is education — how the child is doing in school, whether they have adequate opportunities to learn and grow and socialize, etc.
Other risk factors include substance abuse and general personality and behavior — do they trust others in authority? Are they aggressive or boasting a pro-criminal mindset? Leisure time and recreational choices also factor in heavily.
"The chances of a child being wrapped up in gang-related activities are really low if you have one who's active in clubs, sports, groups, or even a church community," Jones said. "Who they're spending their time with has an effect on what happens."
At Youth Services Tulsa, Grewe said it's too easy to think in terms of "good kids and bad kids" — those who are acting out often do so because they're hurting and trying to communicate a need for help.
"Those needs are there, and they're really accurate," Jones said. "If you address them, then lives change."