Tulsa businessman and talk show host Clay Clark is the latest election-conspiracies promoter to be sued by a former Dominion Voting Systems executive whom Clark and others have accused of rigging the 2020 presidential election.
Eric Coomer, formerly director of product strategy and security for Dominion Voting Systems, sued Clark last week in federal district court in Denver, where Coomer lives.
Clark is a close associate of Republican U.S. Senate candidate Jackson Lahmeyer, operates several businesses in the Tulsa area and hosts a life-streamed talk show. Since April, he has also put on a series of rallies across the country featuring Lahmeyer and other purveyors of assorted conspiracy theories.
Coomer's suit, which names Clark personally and one of his companies as defendants, says Clark recklessly spread false, damaging and potentially dangerous claims about Coomer; it accuses him and his company of defamation, civil conspiracy and intentional distress. It also seeks a permanent injunction against Clark and his company and seeks unspecified damages.
Coomer has sued numerous purveyors of largely debunked conspiracies about the 2020 election, including former President Donald Trump, attorneys associated with Trump, and a Colorado provocateur named Joe Oltmann, who, according to Coomer's most recent complaint, is the source of accusations that Coomer somehow manipulated election results.
Oltmann has appeared several times on Clark's streamed program and at Clark's rallies.
These also have been a platform for Lahmeyer, whose campaign consists largely of attacking the credibility of everything from medical science to fellow Republicans.
In his lawsuit, Coomer says Clark amplified Oltmann's claim that he had managed to get in on a September 2020 "antifa" conference call in which someone named Eric connected to something called Dominion said he had rigged the election for Democrat Joe Biden. By Googling "Eric," "Dominion" and "Denver, Colo.," Oltman says, he decided the person on the call was Coomer.
But Oltmann hasn't been able to prove the call took place or explain why he waited until after the election to tell anyone about it.
Coomer denies ever participating in such a call or engaging in any activity that changed the outcome of the election. Oltmann's claim, and many others in the same vein, have been investigated at all levels, from the Department of Homeland Security to local election boards and third parties, and found to be without merit.
Coomer's lawsuit says Oltmann "has no evidence whatsoever" for his "absurd and inherently improbable" claims and that Clark's talk show and rallies spread those claims and promote violence, including urging the execution of Coomer and others.
Dominion Voting Systems provides election support in at least 30 states, according to Coomer's filing.
On Wednesday, Clark responded to the lawsuit with a public statement that includes references to several unrelated matters.
"Look it up on DuckDuckGo or Google," reads Clark's statement. "Congress is working on HR666, the NY State Assembly is working on A416, the CDC is rolling out Nazi-style Green Zones and election fraud is making it possible for these unconstitutional tyrannical actions against the American people to be taken."
According to Congress.gov, HR 666 was filed in February by Massachusetts Democrat Ayanna Pressley and has been dormant ever since. It calls for creation of a National Center on Antiracism and Health and a law enforcement violence prevention program, and declares racism a public health crisis.
New York's A416 was filed in the New York State Assembly last January but has never had any action taken on it except to have the title stricken — a procedural move that complicates final passage should it ever be considered. The bill deals with forced isolation of people deemed public health risks. According to the New York State Senate, the same bill or something close to it was also filed to no effect in the past three two-year legislative sessions.
Featured video: The Tulsa World's most memorable stories of 2021
Staff Writer Randy Krehbiel's most memorable stories of 2021
Foreign investors, crime among concerns as cannabis booms in rural Oklahoma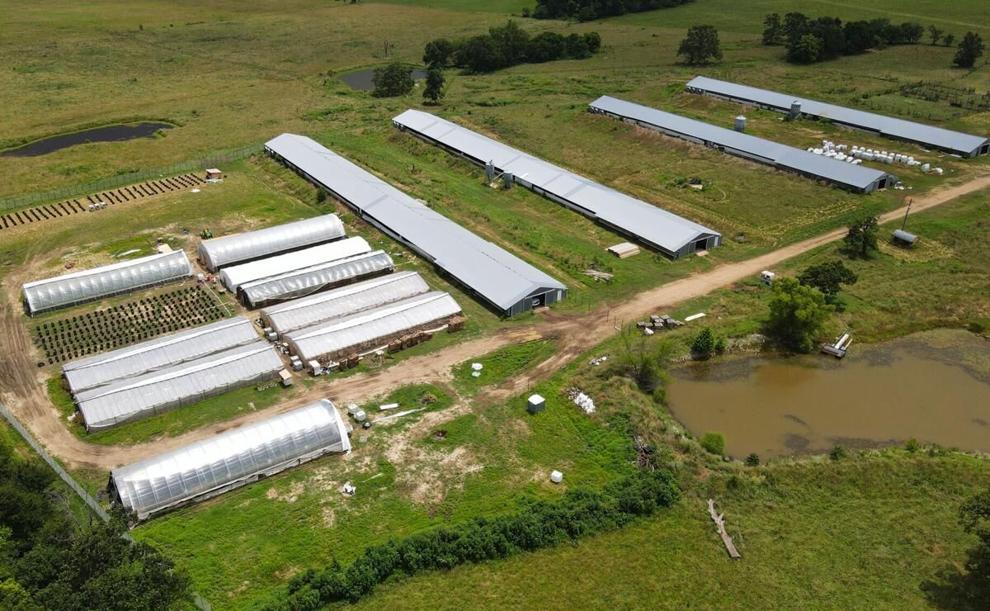 'Hate is never defeated,' Biden says on race massacre centennial
Oklahoma's House sends legislation intended to deflect criticism of white males in classrooms to governor
Tulsa pastor challenges Lankford for Senate with boost from Trump loyalist Michael Flynn