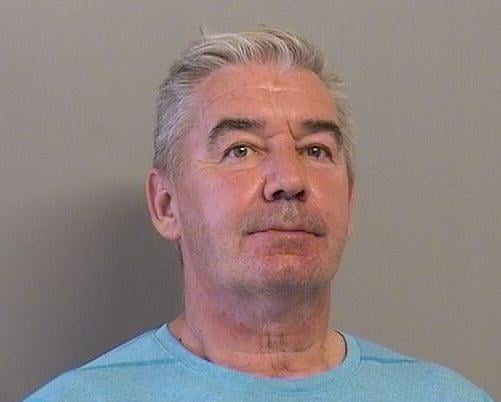 A Tulsa-area gymnastics coach was arrested Friday on allegations that he sexually abused multiple girls under his care from the early 1990s up to this year.
Jean-Luc Cairon, 59, coached at at least two Tulsa-area gyms during that time, and he is now charged with three counts of lewd molestation in Tulsa County District Court.
Six girls and women have disclosed abuse or knowledge of abuse to detectives since the investigation began, and all the victims were in their early teens at the time of the abuse, a court affidavit alleges.
Police were first contacted in early February when a young family member of Cairon's disclosed continual, escalating abuse over the past three years to her parents after they initiated a discussion about honesty, the affidavit states.
An adult victim shared in late April that Cairon groomed, sexually abused and raped her when she was in her teens and receiving instruction at the now-defunct Krafft Academy of Gymnastics in south Tulsa.
A past teammate corroborated her account and described inappropriate behavior at the gym, including "physical and emotional abuse by the coaches," the affidavit states.
Two more adults who were athletes under Cairon at Krafft Academy in the 1990s described being raped or sexually abused at places outside the gym, such as their home or his home.
Cairon was most recently a coach at South County Gymnastics in Jenks, where, as of the filing of charges, one athlete reported in late March that Cairon had subjected her to grooming behaviors such as inappropriate touching and conversations during practice within the last year, as well as had her over to his house to swim and drove her home afterward.
Upon learning of the allegations, the gym reported Cairon to U.S. SafeSport, which has temporarily suspended him from all contact with athletes, USA Gymnastics member clubs and USA Gymnastics members while the organization conducts an investigation.
In a statement, South County described Cairon as a former employee and said they were shocked to learn of the charges he faces.
"Our athletes' safety is our utmost priority," the statement says. "We have multiple measures in place to ensure a safe training environment. We follow all USAG and Safesport policies, including 3rd party background checks and safesport certification courses."
The gym is open to parents, who are encouraged to watch practices, and has multiple cameras inside, according to the statement.
All coaches use a designated staff restroom, and the facility follows a strict three-person rule: no two people are allowed alone in the gym.
Cairon was booked into the Tulsa County jail Friday evening. He remained there Tuesday in lieu of $75,000 bond.