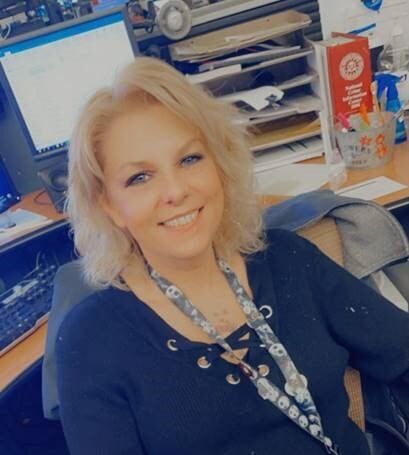 A Tulsa 911 supervisor was killed in a hit-and-run crash Tuesday night, police reported.
Mary Byers, who for 26 years served the community as a 911 call taker, dispatcher and supervisor, was killed at Admiral Boulevard and Utica Avenue, police said.
Police said the man alleged to have hit her, 27-year-old Codey Carrell, turned himself in later in the day. They allege in an arrest report that Carrell was running a red light when his vehicle struck Byers'.
Carrell told officers he didn't know what color the light was, but he knew he caused a collision that killed another person and still left the scene, the report says. Video footage from the scene reportedly shows Carrell being "informed" someone had died before he fled.
Carrell was booked into Tulsa County jail Wednesday evening on first-degree manslaughter and felony hit-and-run complaints. His bail is set at $60,300.
Byers began her career as a 911 dispatcher on Aug. 30, 1995, and was promoted to 911 supervisor in November 2017, police wrote in a social media post. She is remembered for her work ethic and accessibility to others on all shifts over the years, but her latest assignment was overnight on "graveyard" shift, the post states.
"Mary was a happy and upbeat person who loved her family and was a good friend to many," the post says. "She had a keen sense of humor and was never afraid to speak her mind. She was a bright light to all those who knew her.
"She will be deeply missed by her 911 family, and we are forever grateful for her service."