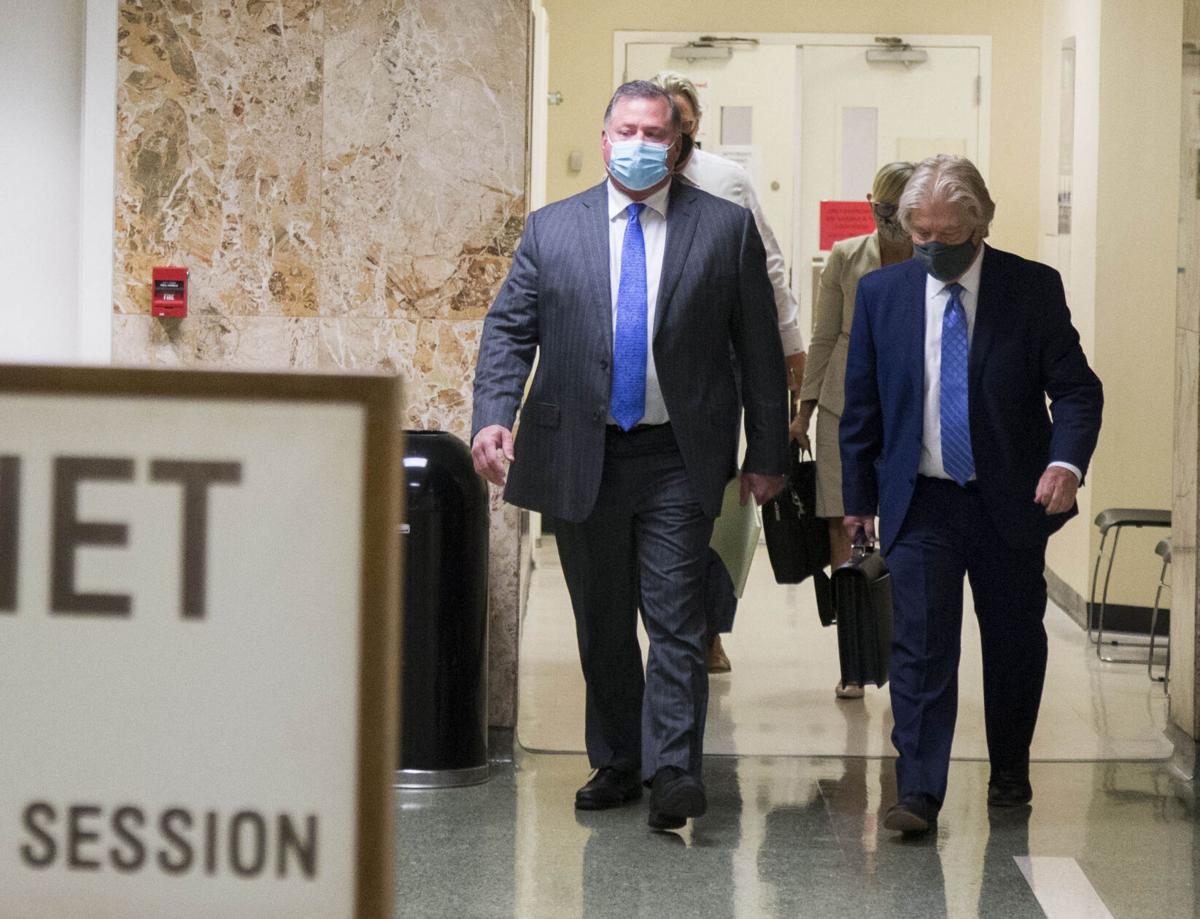 A Delaware County attorney could find out this week whether he will face the prospect of a jury trial on charges that include racketeering and solicitation of murder in connection with his alleged involvement in a Tulsa massage business, an Ottawa County burglary case and a drug operation out of a McAlester prison.
Charges against Winston Connor have been pending in Tulsa County District Court since early 2019. But legal debates over documents and other potential evidence, combined with court postponements during the ongoing COVID-19 pandemic, resulted in a roughly two-year wait before his preliminary hearing on a 10-count indictment could begin Monday.
Connor's attorneys, Clark Brewster and Paul DeMuro, sought to refute any implication that Connor used his legal expertise to further the operation of an enterprise of Tulsa-based massage businesses that authorities said were largely fronts for sex work.
The Oklahoma Bureau of Narcotics, among other agencies, conducted raids on the Swedish Relaxation Center, All Hands On Massage and Alternative Therapy in Tulsa in 2018. Search warrant documents have said an employee identified Connor as a paying client, and one witness testified about having had sexual contact with Connor at least once in the past.
Connor, according to another witness, eventually had his "door fee" waived when he stopped by for appointments.
"I remember exactly because he wanted to see me before Dennis (Cousino) made me quit," said Loren Sells, who testified while accompanied by her attorney, Shannon McMurray. Cousino was Sells' partner and former employer who died in 2016.
Sells testified that Connor told her Cousino had been paying him to represent employees in the event they needed legal services after, for example, a citation during a police raid.
Connor provided some assistance along with another attorney after, as Brewster put it, authorities "botched the paperwork" on attempts to seize $800,000 in business proceeds. Sells said Connor and the other attorney were set to receive about $200,000 of those funds as a payment for their work.
"It was with the understanding that would be payment for everything that was forthcoming," she told Assistant District Attorney Ali Nutt, referencing possible future legal issues.
Connor also assisted with probate matters after Cousino's death, as well as helped several employees during an interview with the Internal Revenue Service amid a tax evasion probe, Sells said.
Andrea Johnson, a former receptionist, said she screened clients to make sure they were not undercover law enforcement officers. However, she said she received a ticket during one bust.
"Dennis told me not to worry about it," she said of the ticket, adding that she had the understanding that "Winston was my attorney then."
Another employee, Elizabeth Wyers, said she got into legal trouble after she took an undercover officer's money and sent him to a room, where one of the workers solicited him for sex.
"Me and Loren (Sells) talked about it. She told me who she wanted to represent me. "I said, 'Fine,' and we went from there," said Wyers, present with her attorney, Allen Smallwood. Wyers said she learned that the lawyer was Connor, who managed to get the case dropped. She said she noticed legal fees were later deducted from her pay.
Sells, Johnson and Wyers are charged in separate cases from Connor in connection with their work — and in Sells's case, management — at the massage businesses.
Though Johnson said she did not pay Connor directly for legal services, she said she did interact with him after receiving an IRS subpoena. Asked about Connor, Johnson said she would periodically see charges officially classified as "miscellaneous" that were payments to him, which would appear at roughly the same time "certain girls were in trouble."
"Usually someone got in trouble and was told to 'call Winston,'" said Chelsea Nance, Sells' sister and another receptionist, who is also charged in the case. But after the shops were raided in 2018, Nance said she made contact with Connor, who said he "couldn't really talk to me about it because he was representing my sister."
Sells testified that Connor called her after a news story came out tying him to Slint Tate, a client imprisoned for murder, on allegations that he encouraged Tate to either carry out or plan attacks on people Connor believed were harming him in some fashion. The Tulsa World received copies of recordings between Connor and Tate, then incarcerated in McAlester, from Ottawa County District Attorney Kenny Wright in 2017.
The murder solicitation charge relates to the purported connection between Connor and Tate, though witnesses have not yet outlined the full allegations in Connor's preliminary hearing.
"He wanted me to know he wasn't that kind of person and he wouldn't do that," Sells said of Connor's comments to her.
However, two other witnesses alleged that they felt threatened by Connor to the point where they backed out of pursuing a criminal case against another one of his clients.
"I did not want to testify. I was scared of Winston," said Cori Moore, whose estranged husband had Connor as his attorney on a burglary case she and her boyfriend, Christopher Robinson, tried to pursue. She told Nutt she was concerned because she believed that Connor would "come for the dentist," a reference to her boyfriend, and "come for the reporter" of news articles about the situation.
"I was concerned because it felt threatening in nature," Christopher Robinson, Moore's boyfriend, testified about comments he said he overheard Connor make over the phone. Robinson said he later made a written request to prosecutors to stop cooperating in the burglary case.
Moore initially denied having complained to her estranged husband about her attorney's attempts to have her speak out publicly against Connor, prompting Brewster to play a series of recordings of conversations between the two about the issue. Brewster suggested that the attorney could have a vendetta against Connor, noting a reference to his political aspirations that Moore made on one clip, and said, "I didn't see any fear of Winston Connor" in the recordings.
"It sounds like me, but I don't recall ever saying that," Moore said after hearing one audio excerpt.
Special Judge April Seibert said she believed Moore's credibility was "impugned" after having her words on the stand contradicted by the recordings. But she told Brewster it didn't meet the legal threshold of perjury, noting that she authenticated her voice upon hearing it and repeatedly said she "did not recall" statements on the tapes.
Testimony in the case will resume Tuesday.
---
Featured video: Governor supports Oklahoma State Board of Education decision to equalize funding to settle charter lawsuit
---
Gallery: McGirt v. Oklahoma Supreme Court decision and aftermath
McGirt v. Oklahoma: Supreme Court decision and aftermath
Aug. 27, 2021: Gov. Kevin Stitt says McGirt legal decision is state's 'most pressing issue'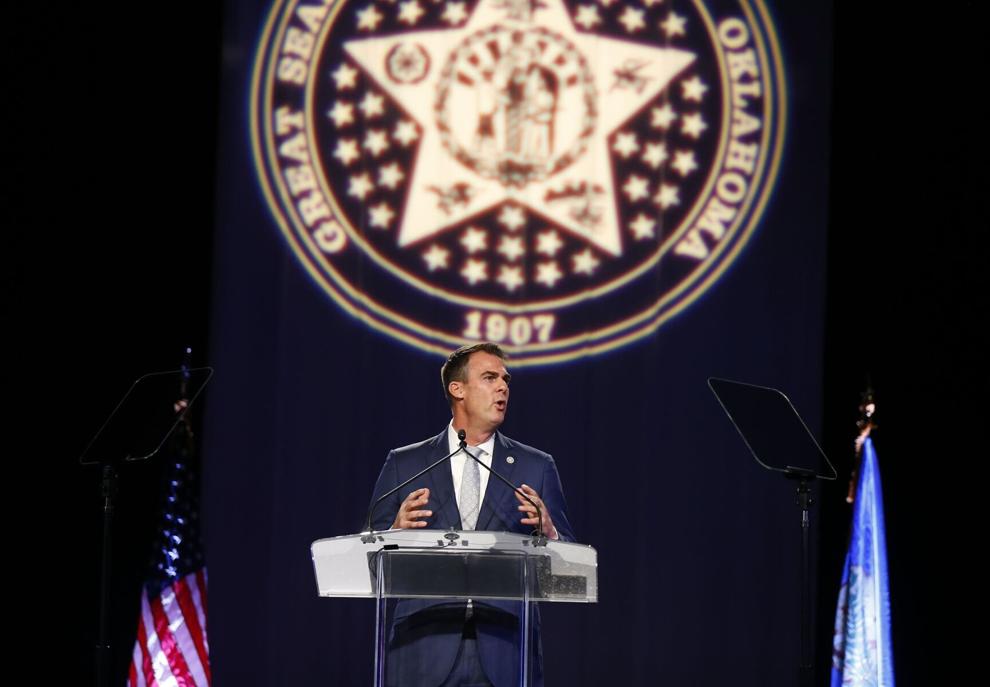 Aug. 26, 2021: Man at center of McGirt landmark legal case sentenced to 3 life sentences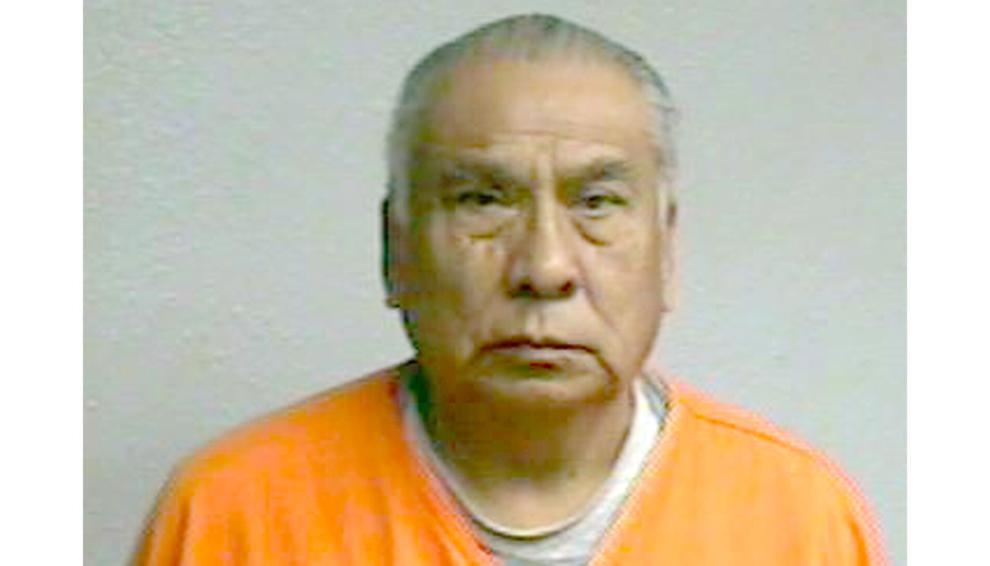 Aug. 6, 2021: State asks U.S. Supreme Court to overturn landmark McGirt decision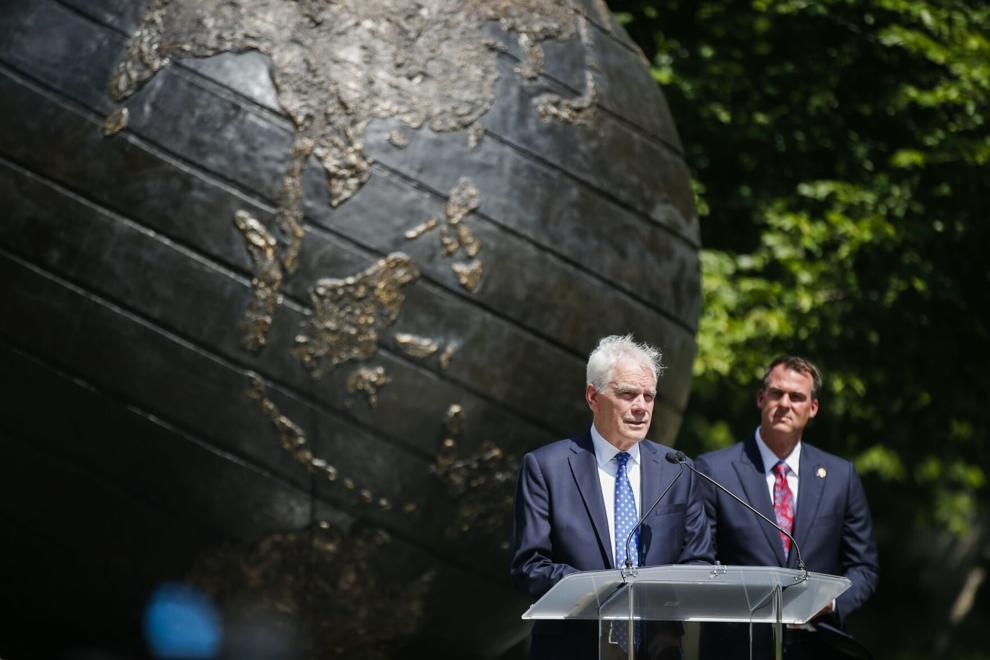 Aug. 1, 2021: U.S. House rejects $154 million for tribal judicial systems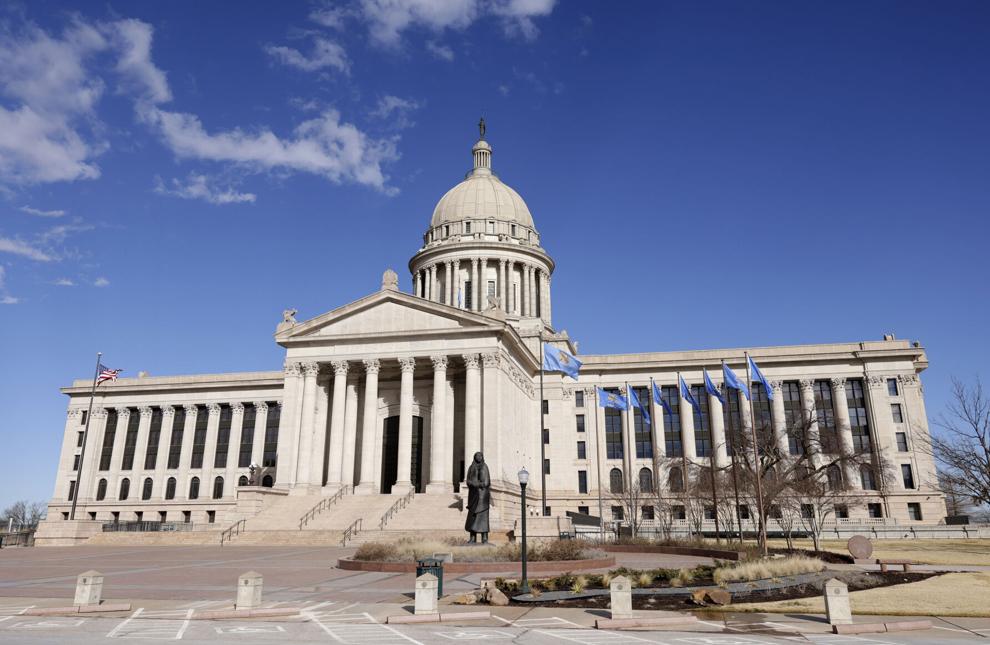 July 19, 2021: Gov. Stitt sues federal government
July 19, 2021: Osage Nation seeks court affirmation that its reservation also was never disestablished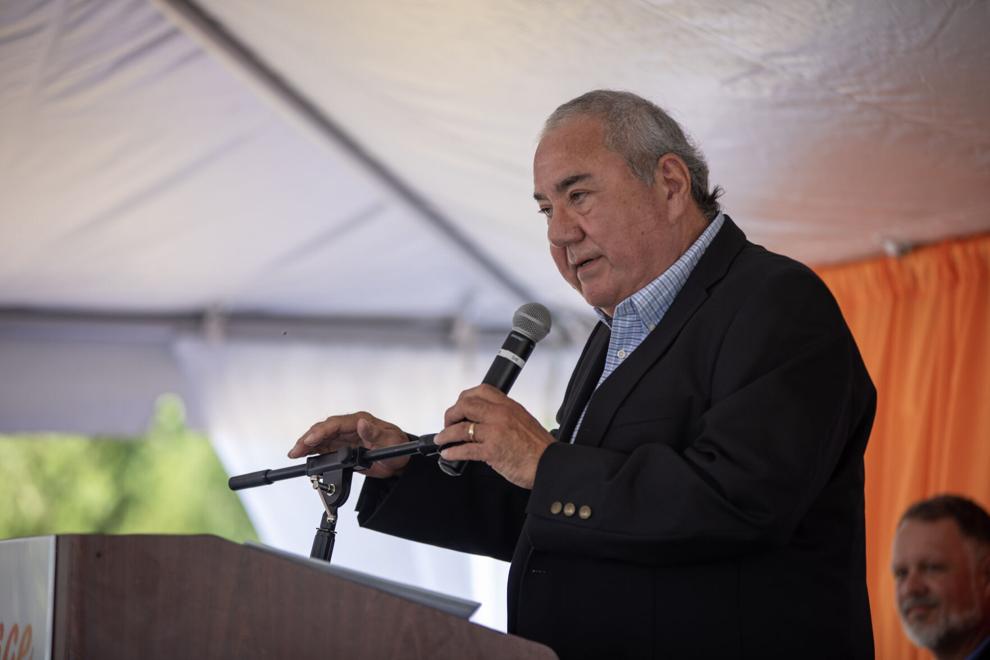 July 13, 2021: Contentious McGirt forum ends early after shout-down from audience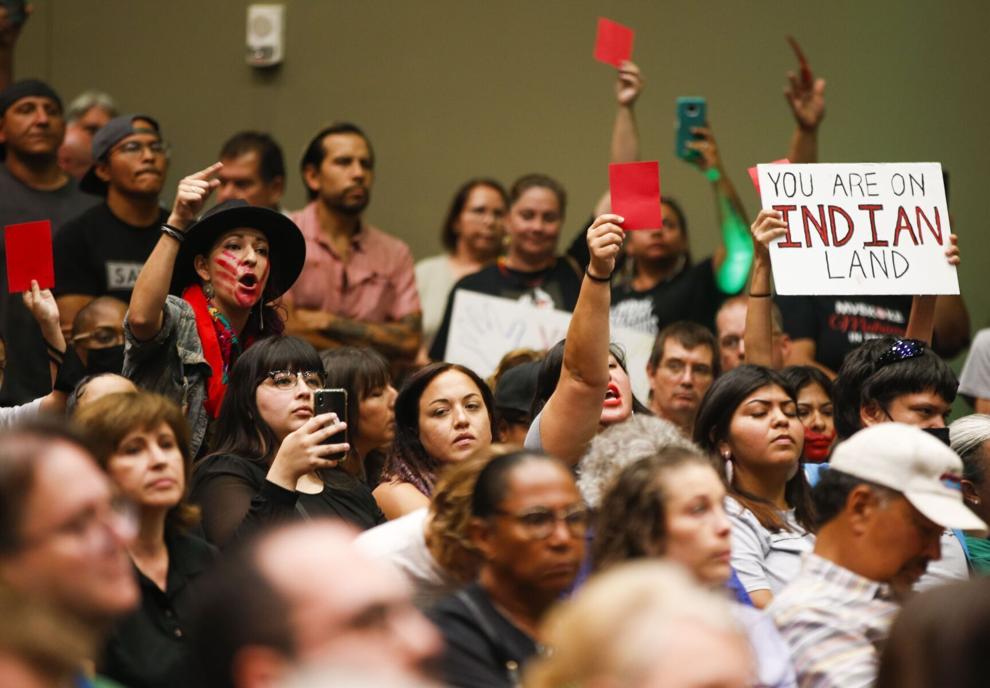 July 9, 2021: Cherokee Nation highlights expansion of legal system on anniversary of ruling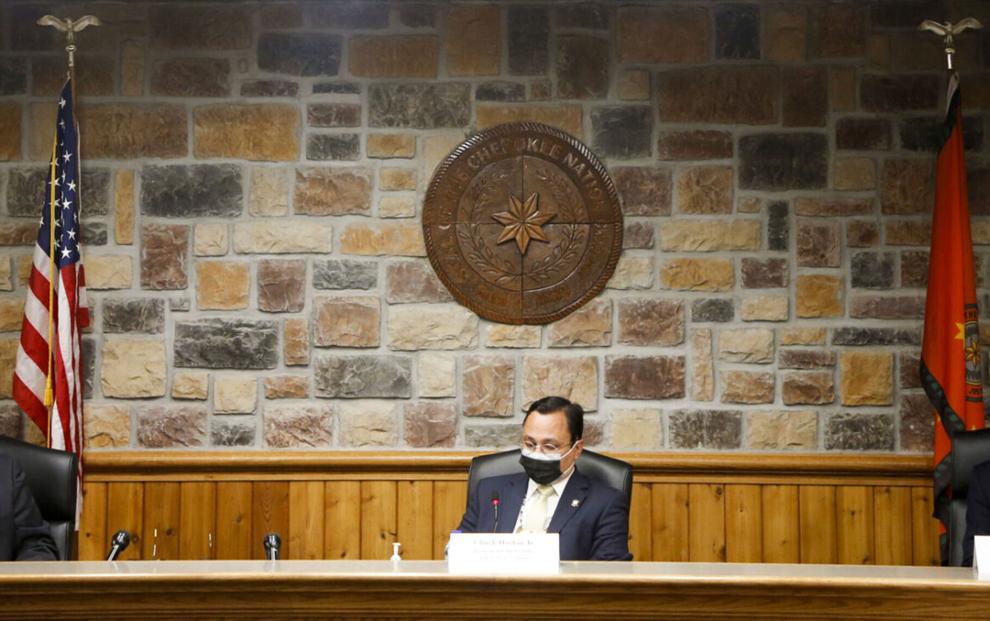 July 8, 2021: 'McGirt v. Oklahoma Community Impact Forum' set for July 13; tribal leaders irked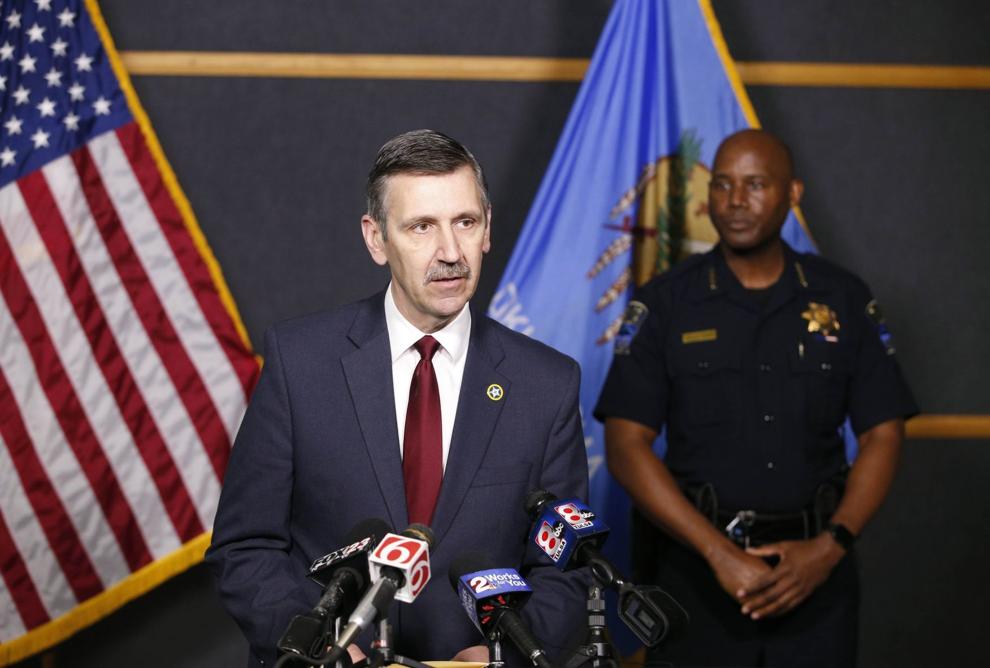 June 10, 2021: '80s serial rapist's claim he is 'Indian' for criminal jurisdictional purposes rejected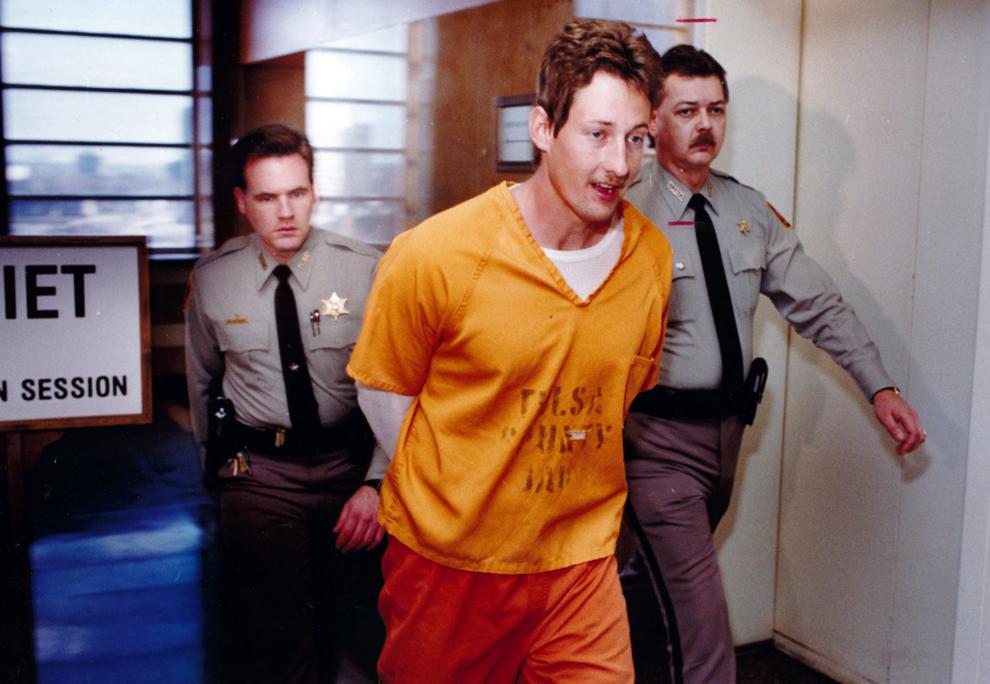 May 26, 2021: U.S. Supreme Court signals they could limit ruling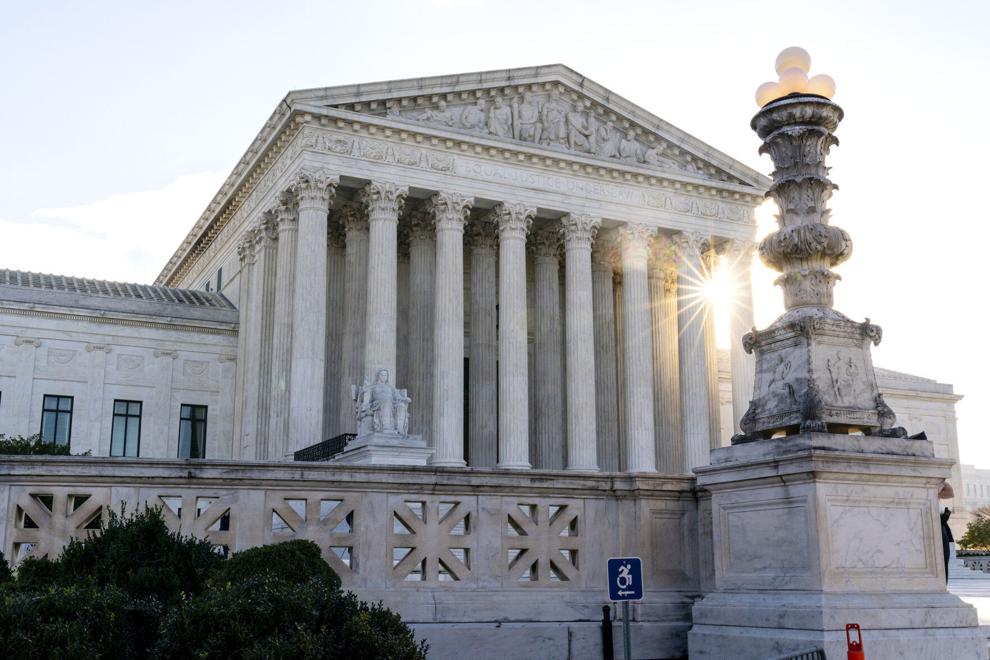 May 19, 2021: State-Tribal Litigation Fund bill passes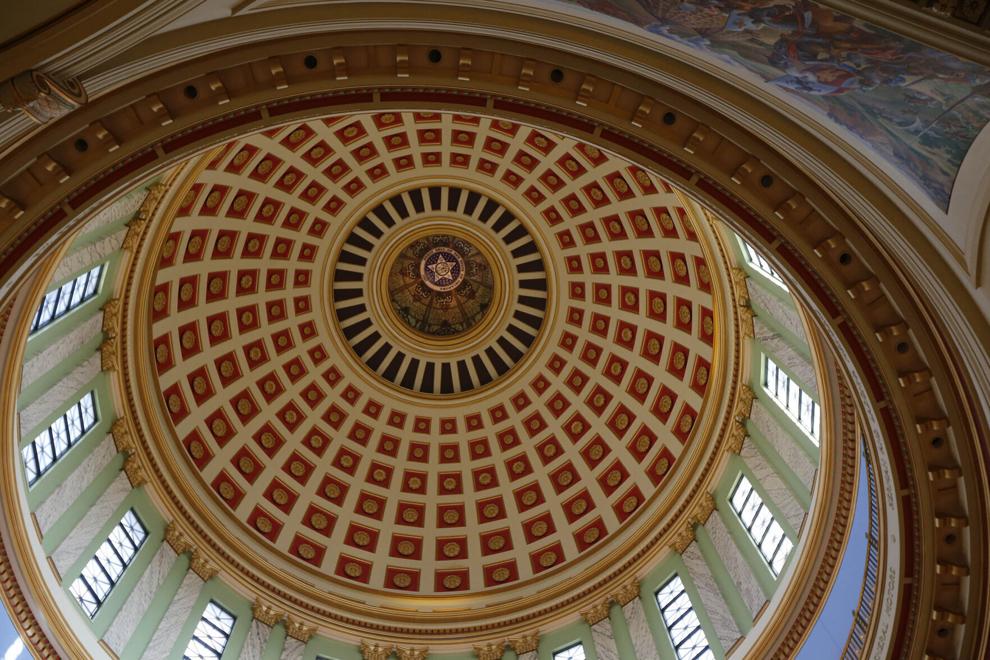 May 17, 2021: How Cherokee Tribal courts are handling the surge in cases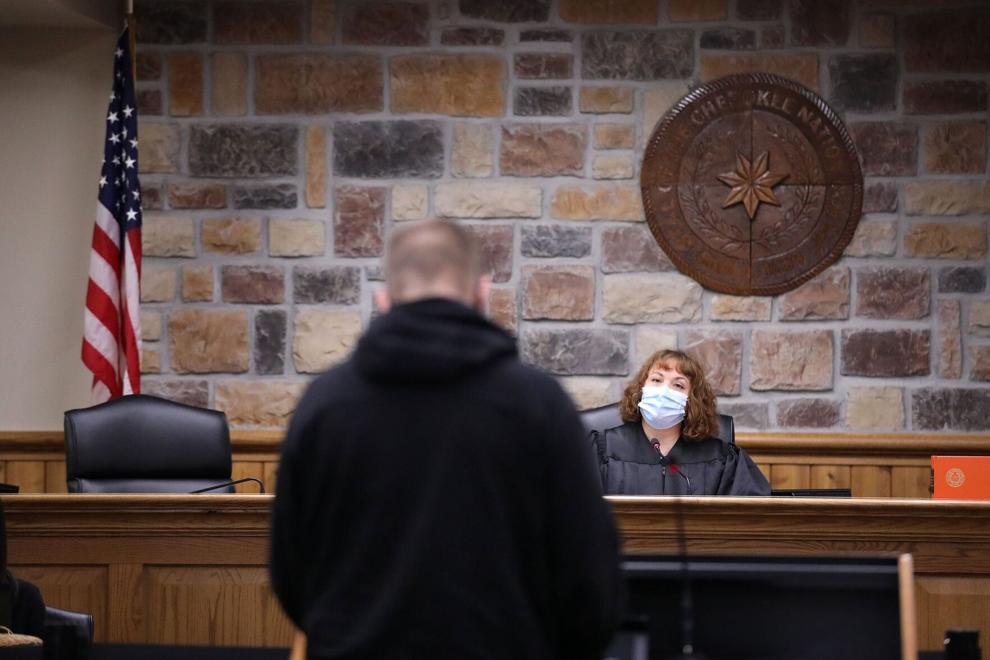 May 11, 2021: Oklahoma congressman's bill would allow tribes to compact with state on criminal jurisdiction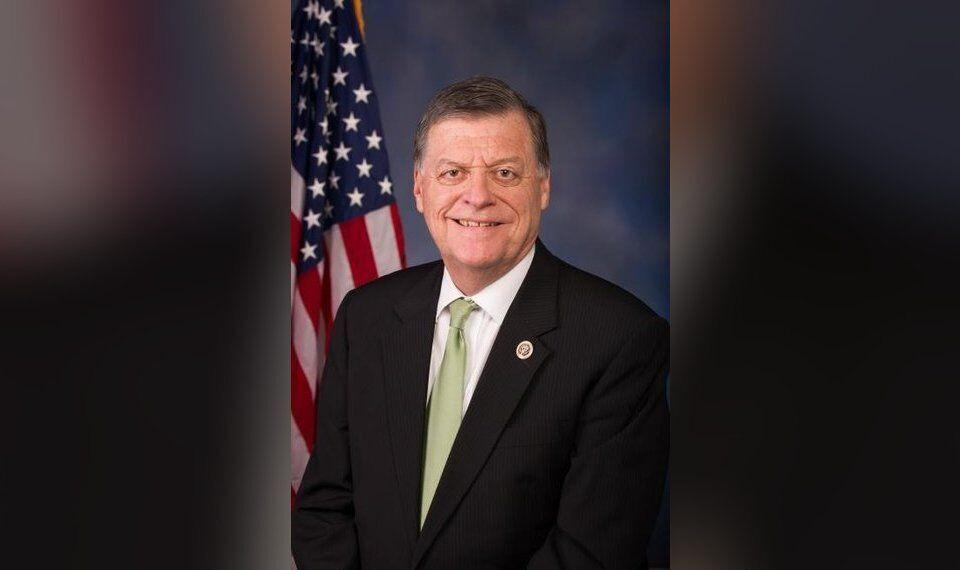 May 10, 2021: Cherokee, Chickasaw tribal chiefs announce support for federal legislation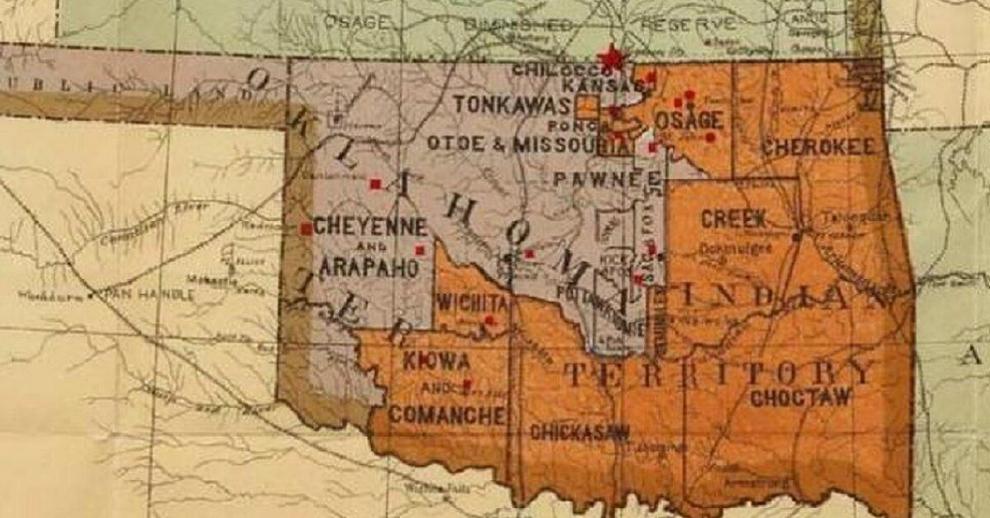 April 29, 2021: State appeals court overturns two more death sentences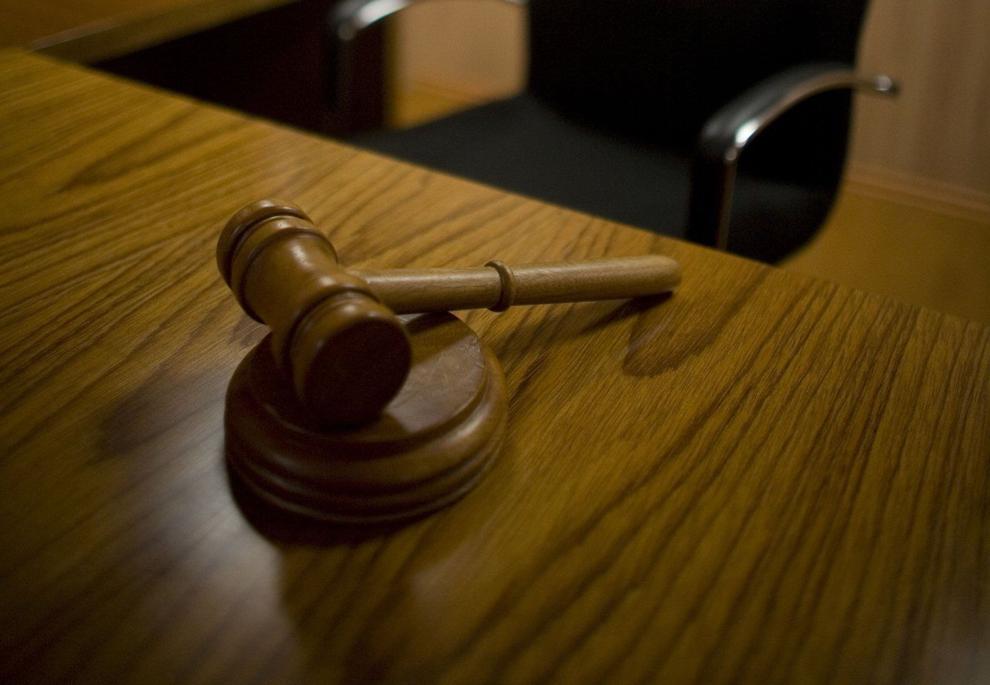 April 28, 2021: AG seeks to intervene in case of power plant objecting to property taxes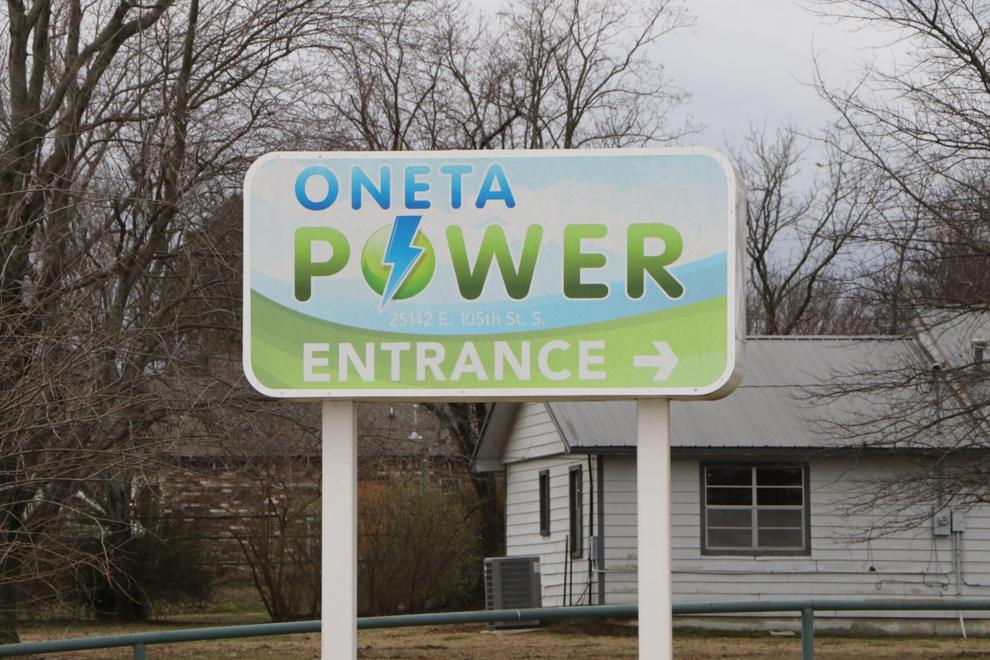 April 15, 2021: Appellate court rejects claims of two who failed to prove ancestry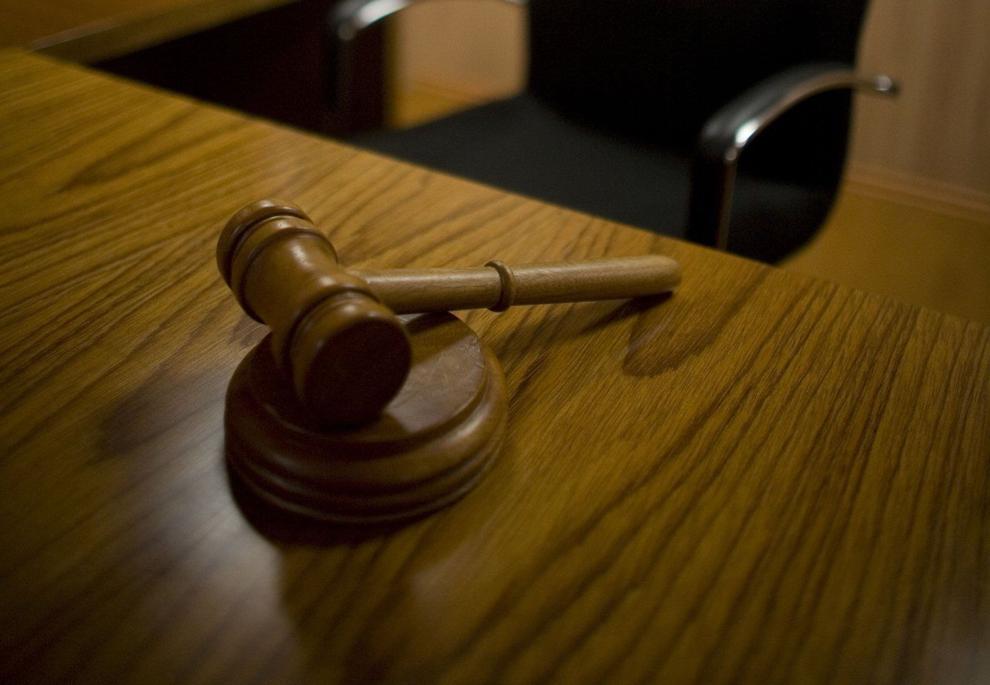 April 14, 2021: Chickasaws question Gov. Stitt's rhetoric about McGirt impact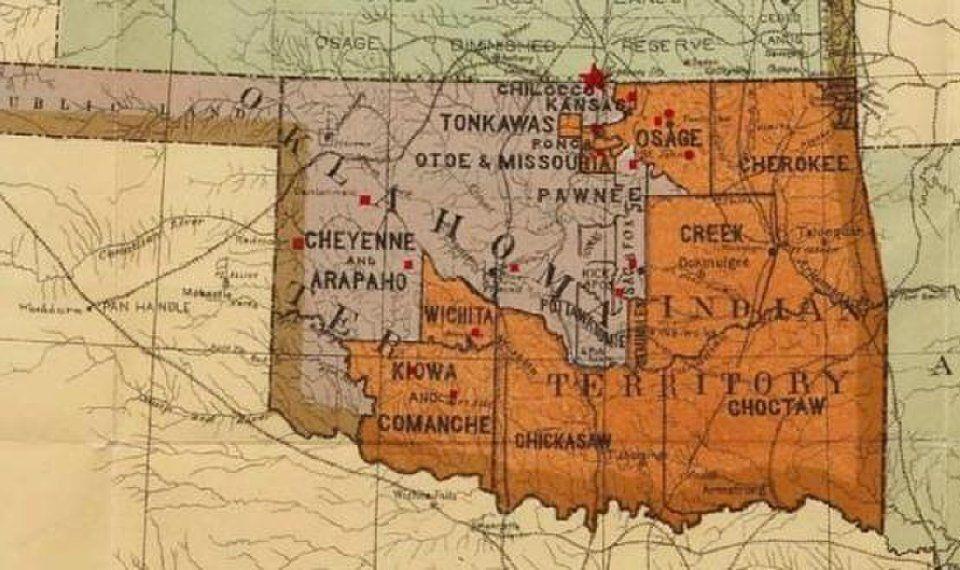 April 9, 2021: Four serving life sentences in state prison to get new trials
April 8, 2021: Death-row inmate's state conviction, sentence are in jeopardy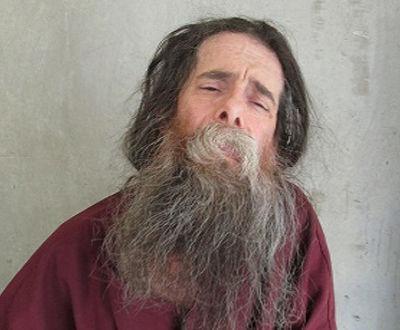 April 8, 2021: State appellate court dismisses five more cases on jurisdictional grounds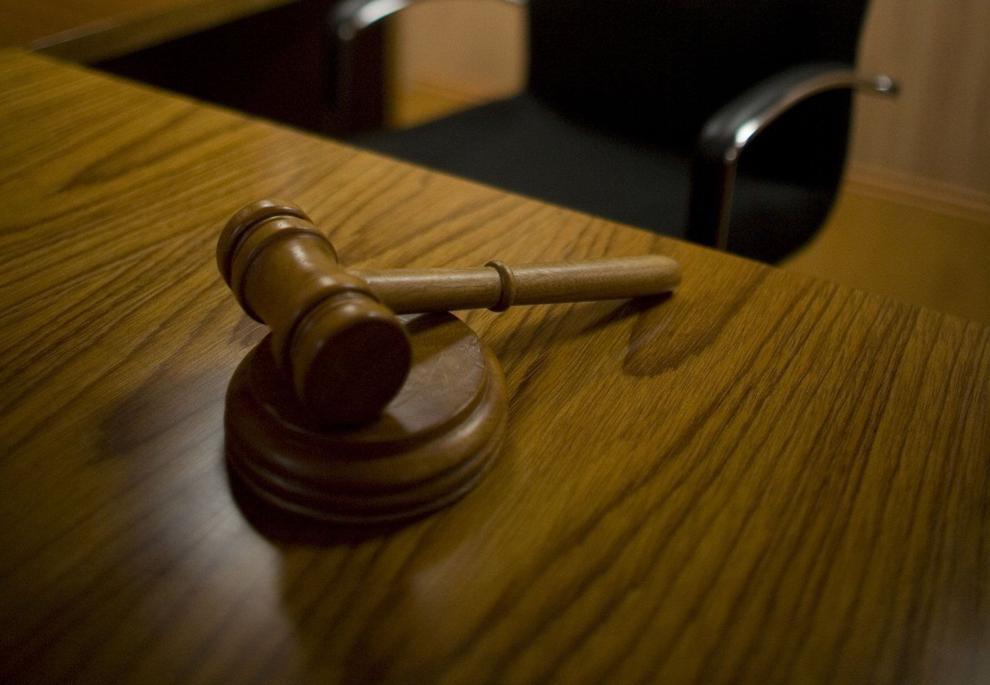 April 6, 2021: Cherokee AG says some cases dismissed by ruling could go unretried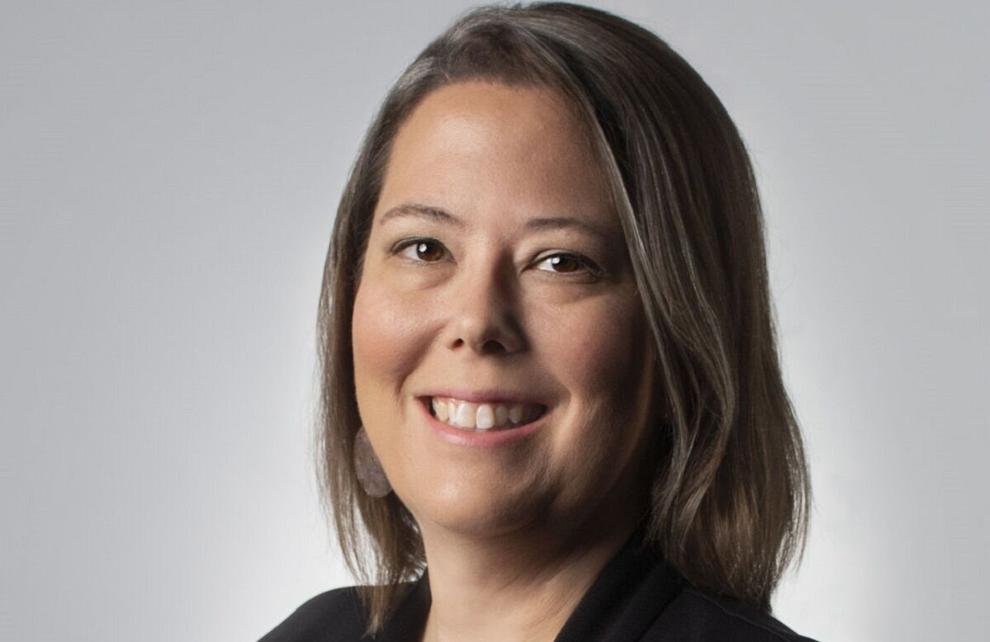 April 1, 2021: State appellate court expands McGirt ruling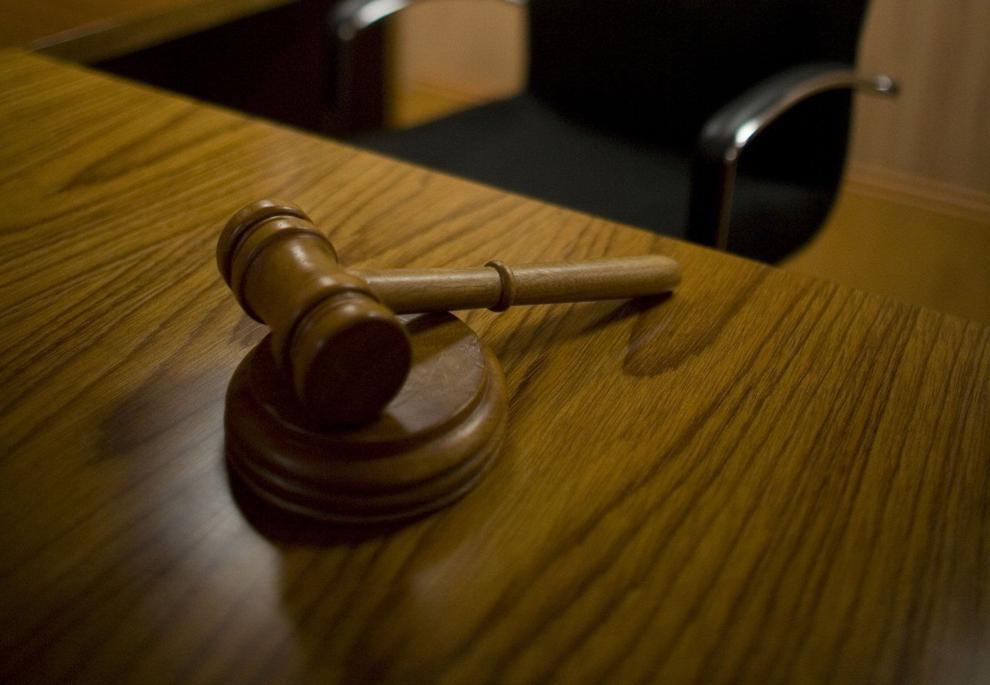 March 31, 2021: 'Fracture' in criminal system created by decision, Tulsa County DA says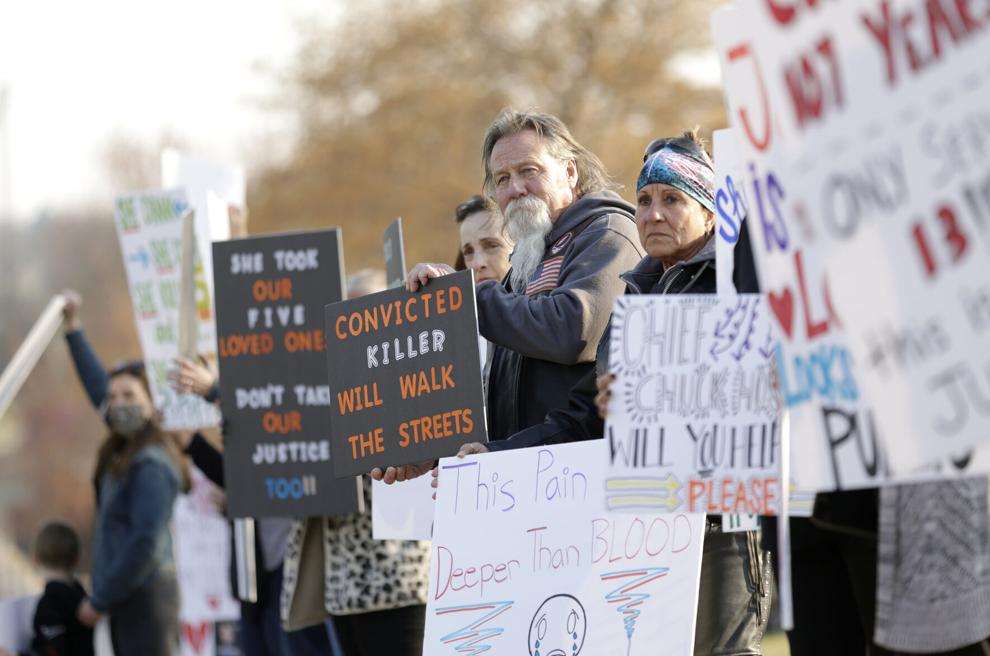 March 18, 2021: Manslaughter conviction for ex-Tulsa Police officer overturned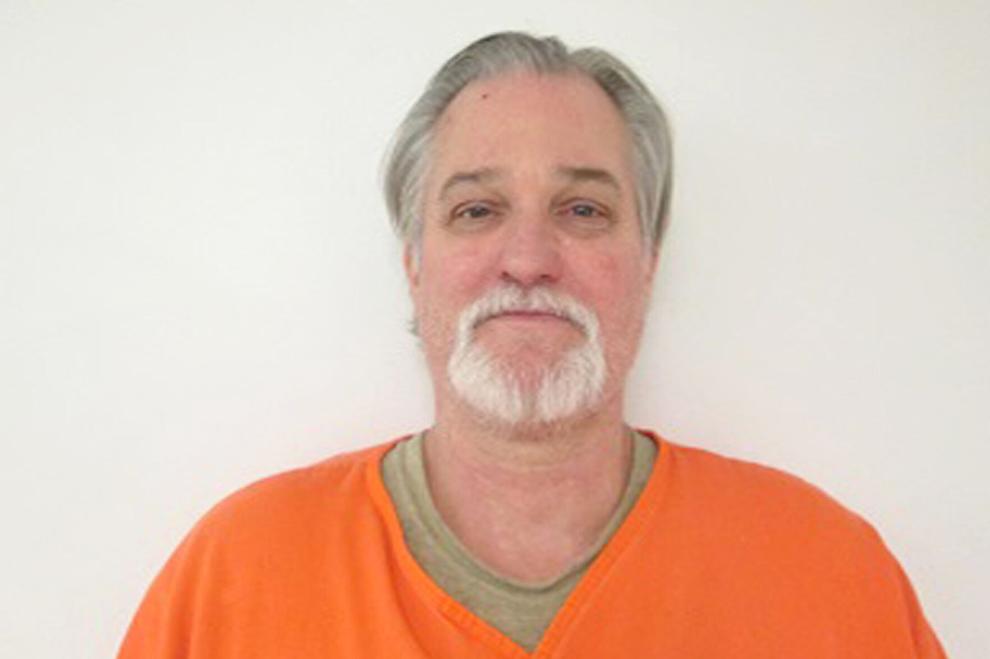 March 14, 2021: Broken Arrow power plant claims county has no authority to levy property taxes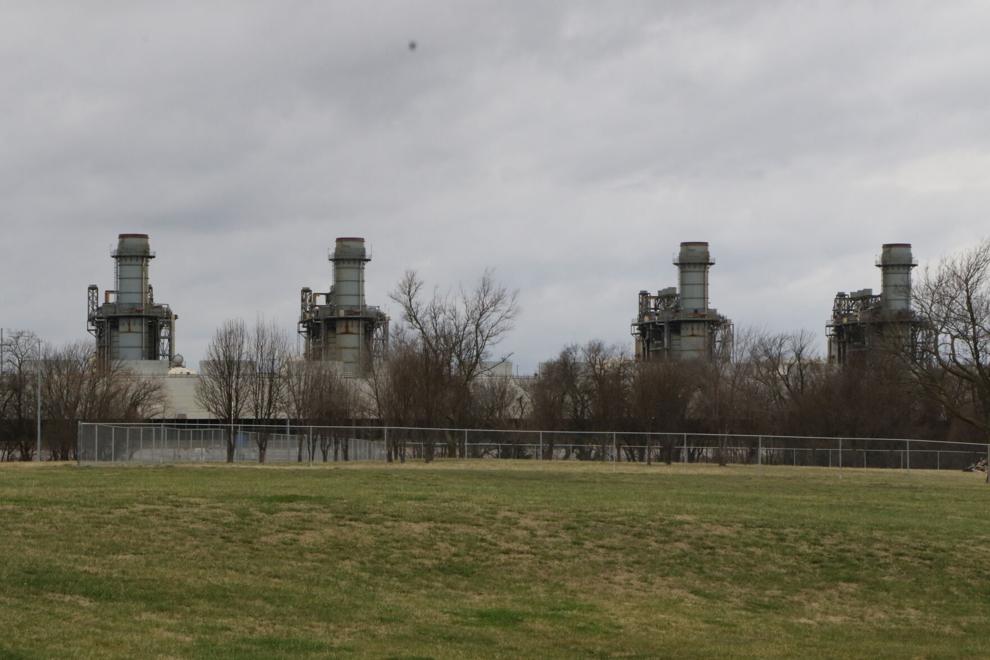 March 11, 2021: Court ruling means hundreds of state criminal cases will be shifted to tribal or federal courts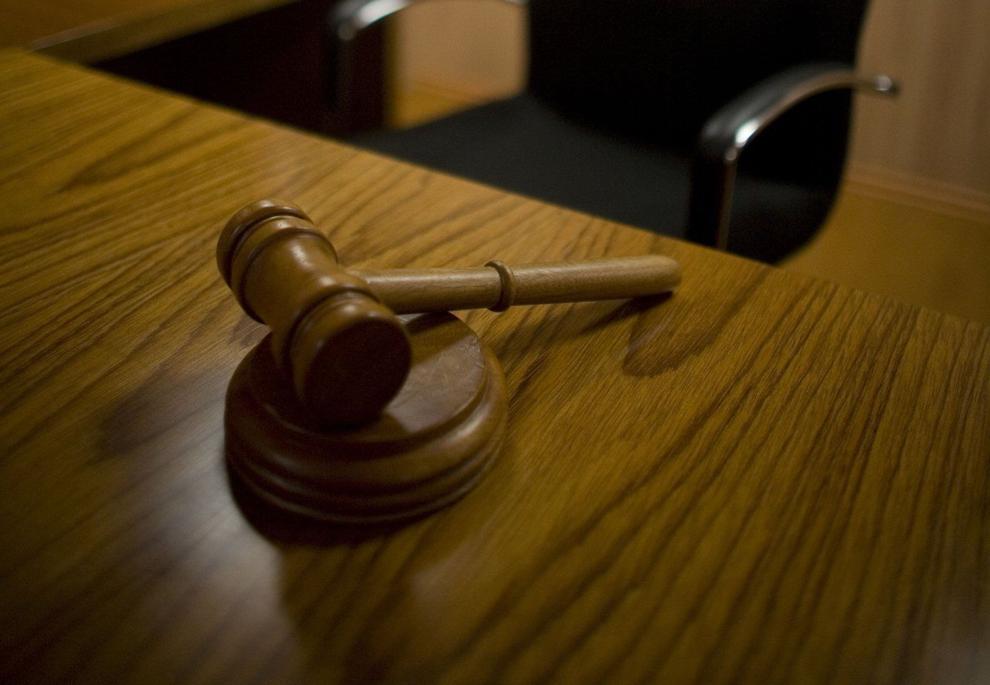 March 11, 2021: Cherokees expanding criminal justice system for larger role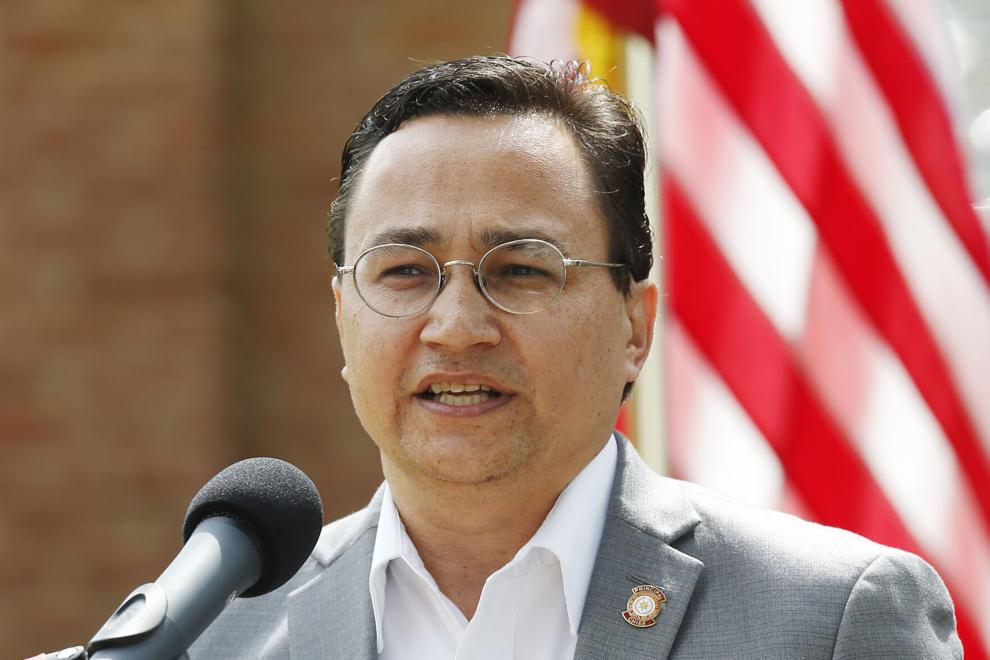 March 7, 2021: Former principal chief isn't happy as McGirt decision hits home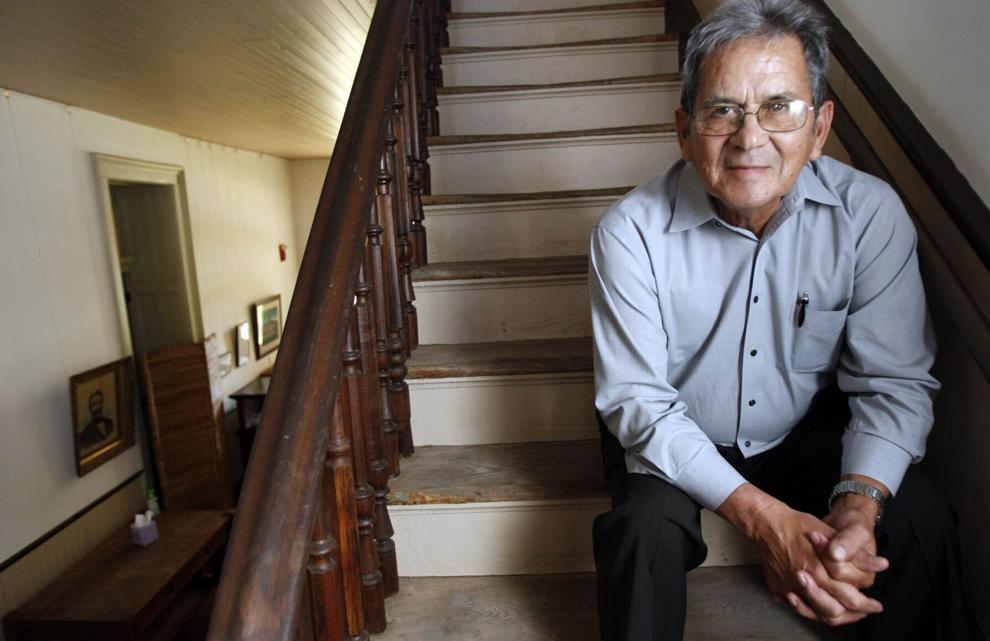 March 4, 2021: Rogers County judge dismisses over 100 criminal cases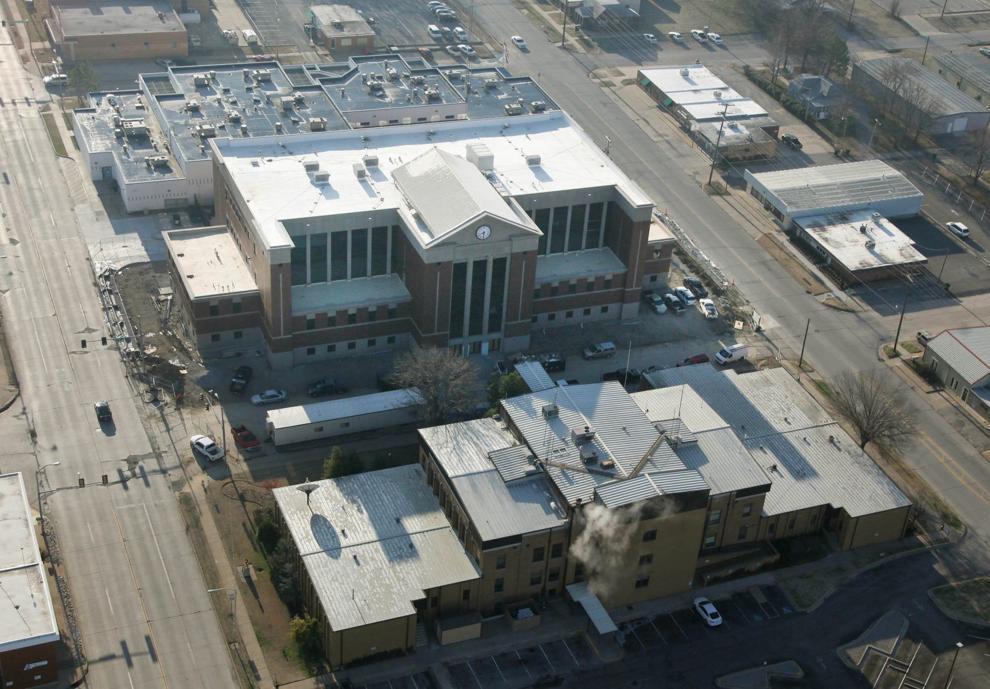 Feb. 1, 2021: Gov. Stitt takes on McGirt ruling during State of the State address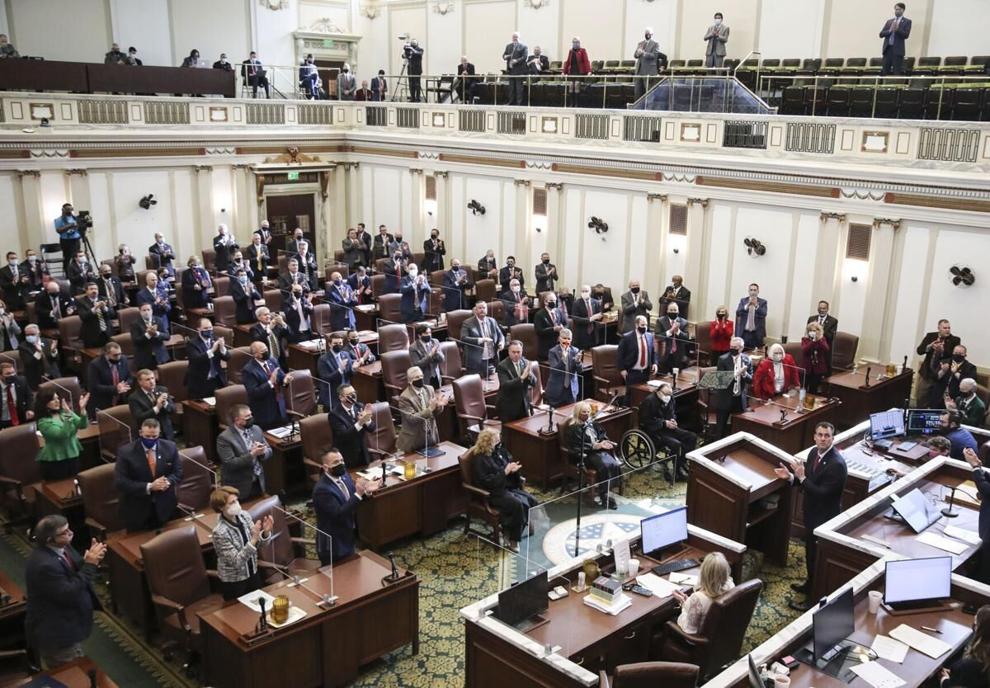 Jan. 28, 2021: McGirt decision impact on state oil and gas industry examined during OEPA briefing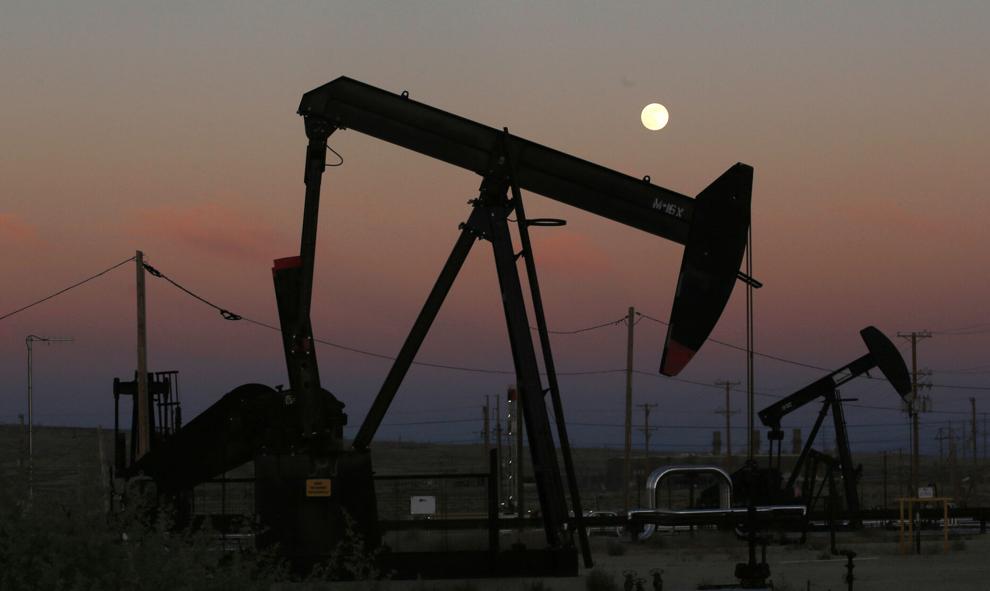 Jan. 23, 2021: Oklahoma governor urges tribes to begin negotiating issues
Jan. 15, 2021: Tribes want Congress to allow criminal justice compacts with Oklahoma
Jan. 8, 2021: Former Tulsa police officer's double-jeopardy, statute-of-limitations claims denied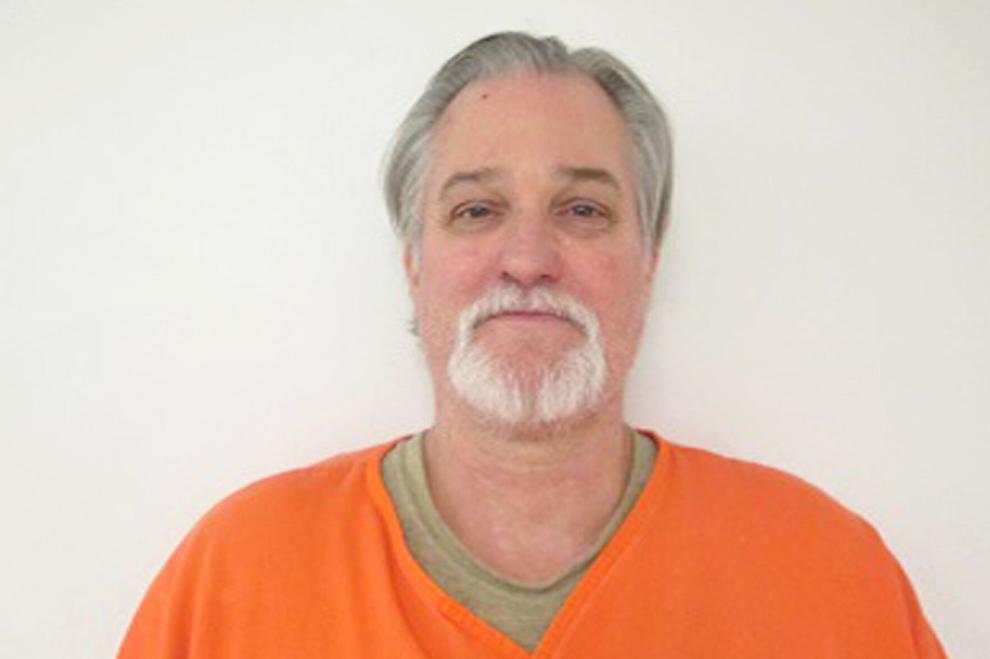 Jan. 4, 2021: McGirt decision results in record number of criminal federal filings in 2020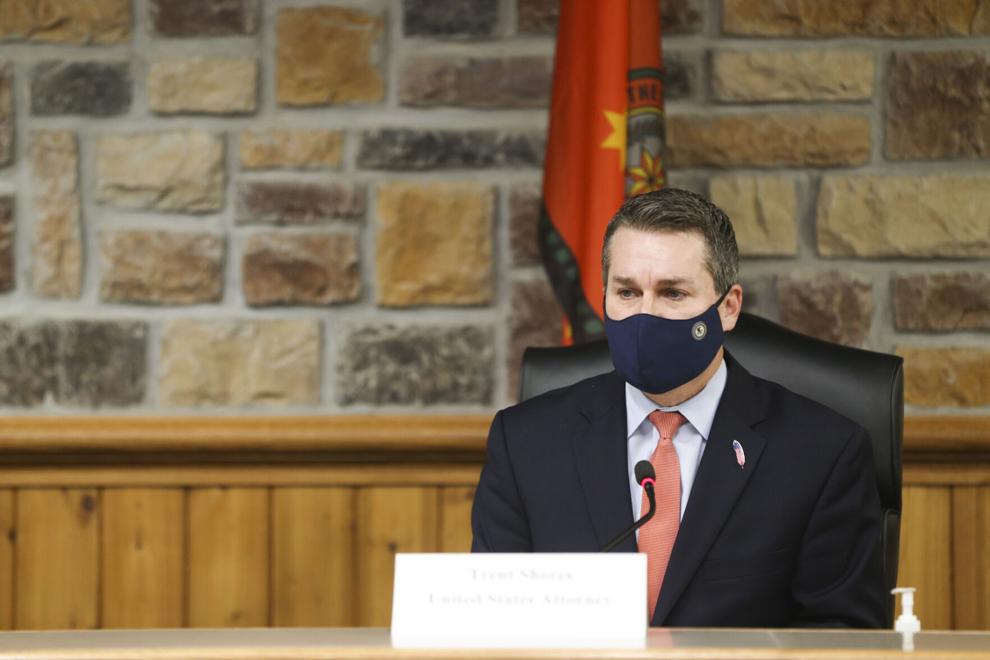 Nov. 7, 2020: Federal jury finds McGirt guilty in retrial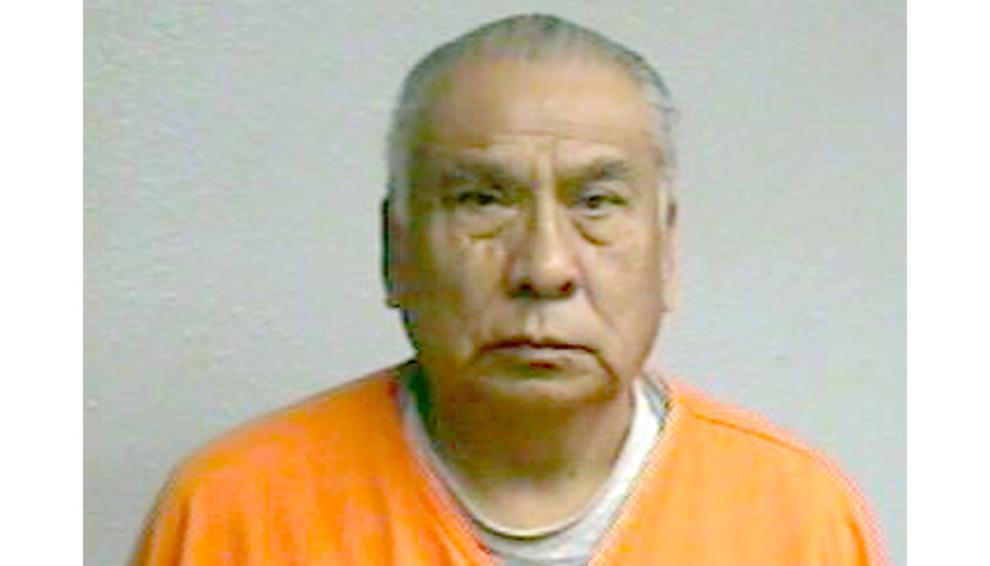 Oct. 23, 2020: Gov. Stitt panel releases principles for state-tribe relations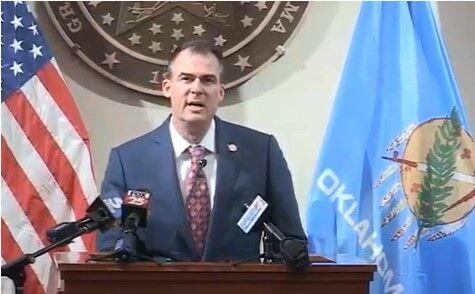 Oct. 5, 2020: McGirt ruling could have impact on state tax collections
Oct. 1, 2020: Attorney General Bill Barr meets with Cherokee Nation leadership, local federal prosecutors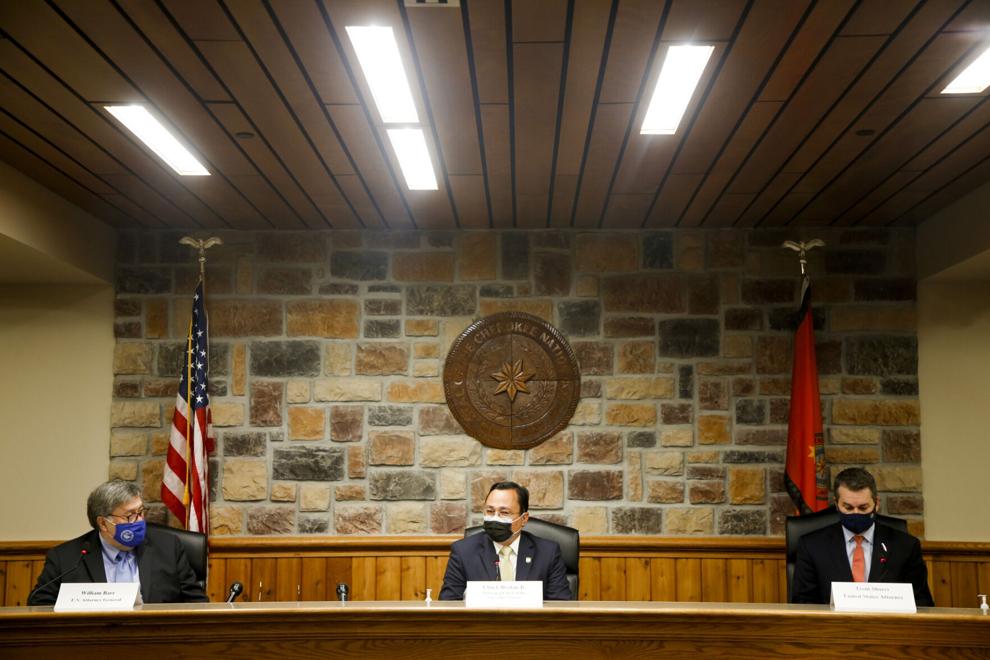 Aug. 29, 2020: Man charged in 1990s rapes freed due to McGirt ruling
Aug. 14, 2020: McGirt makes federal court appearance in child sex abuse case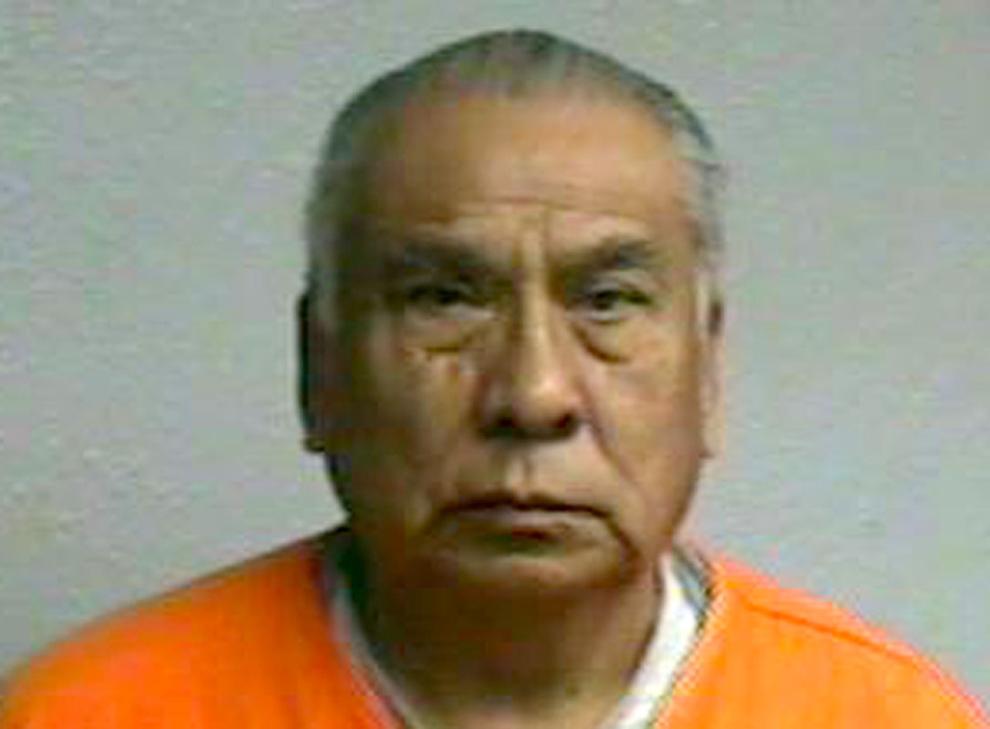 Aug. 7, 2020: McGirt-related murder cases increase Tulsa federal court's caseload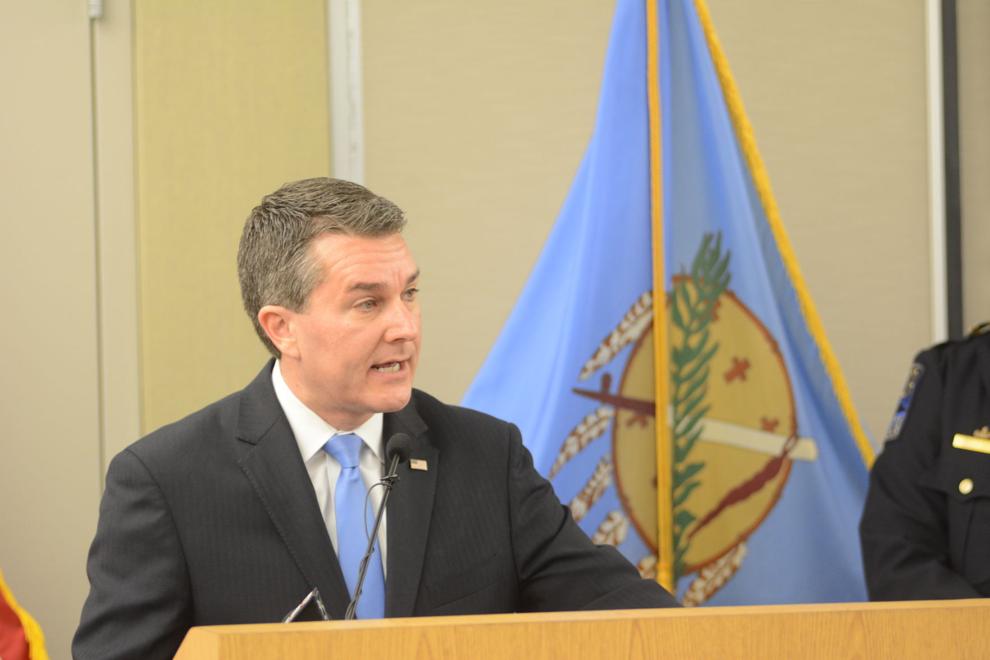 Aug. 1, 2020: Feds file charges against two men whose state convictions were overturned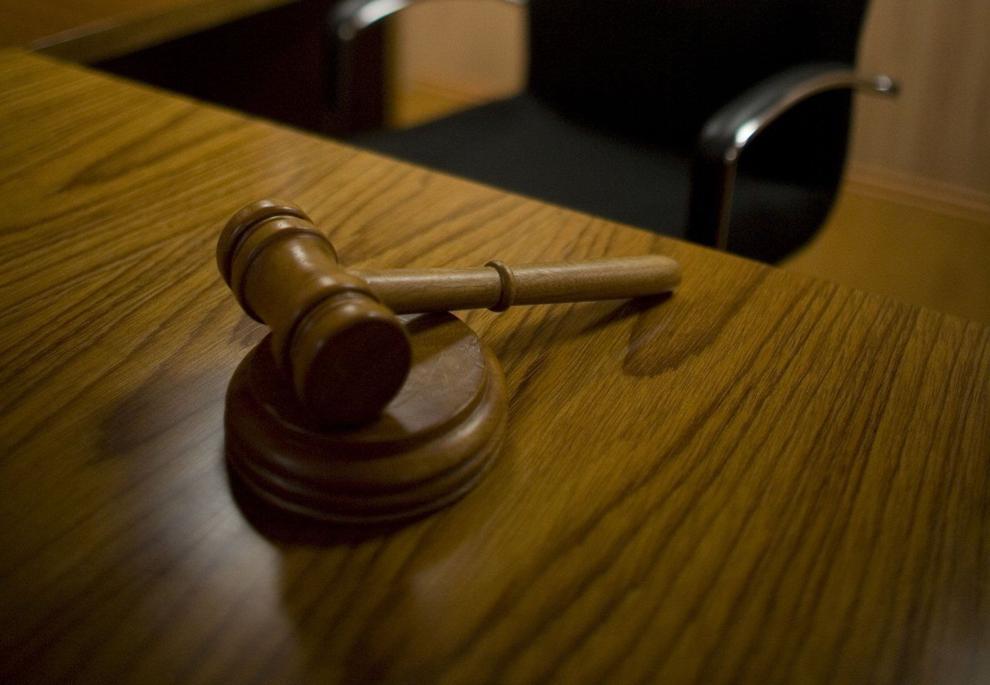 July 29, 2020: Attorneys general for Oklahoma, Cherokee Nation discuss ruling on 'Let's Talk'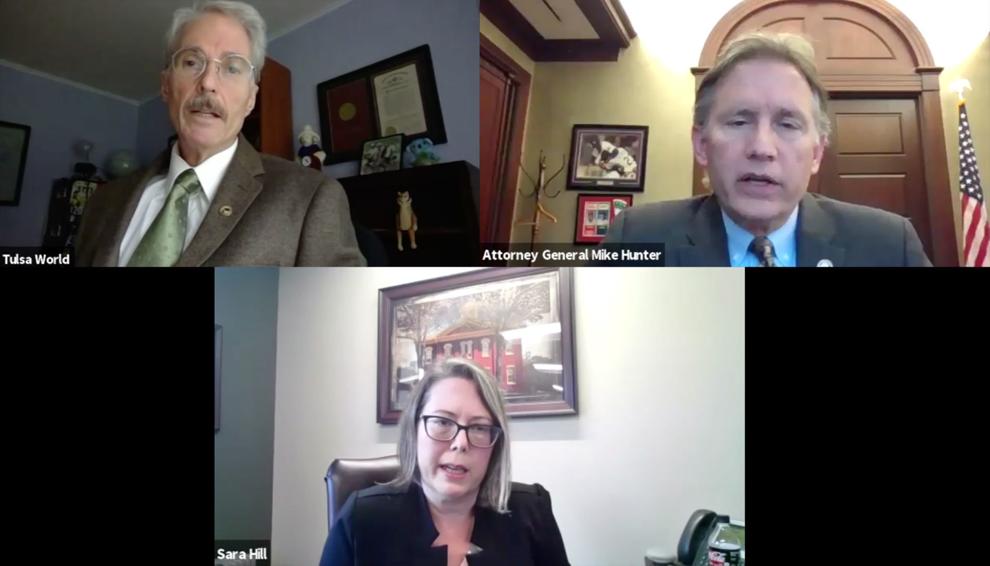 July 21, 2020: Gov. Stitt forms commission to study impact of decision on state
July 20, 2020: Oklahoma AG tracking scores of appeals that could be affected by decision
July 17, 2020: Attorney general, tribes reach agreement on jurisdictional issues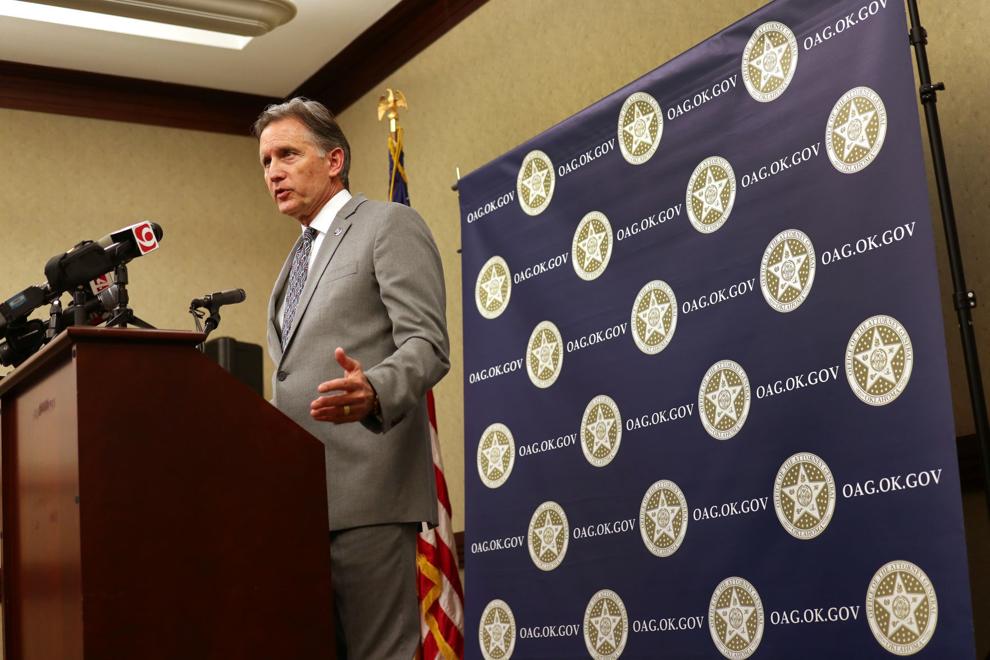 July 15, 2020: Ruling could affect case of mother charged with killing children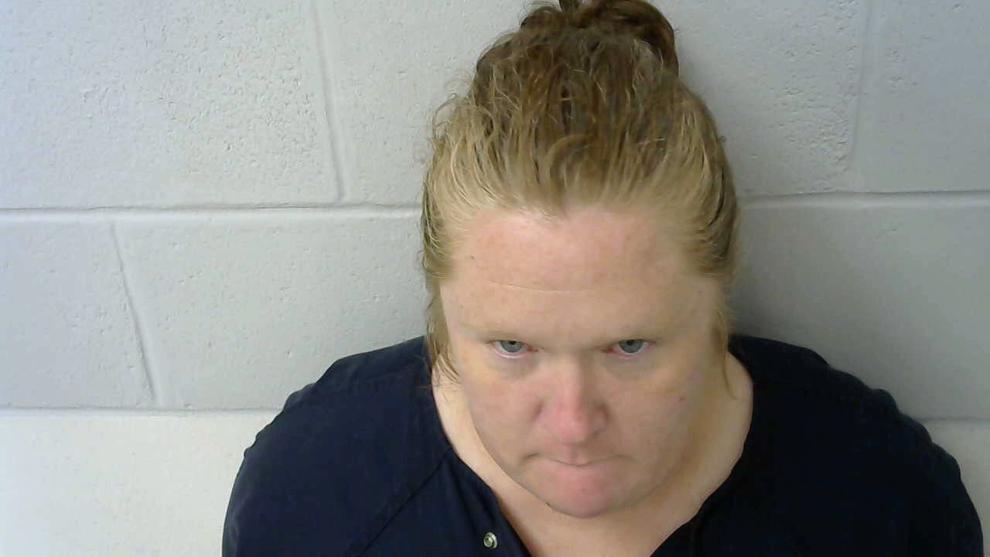 July 14, 2020: Homicide in Tulsa 'first real test' of decision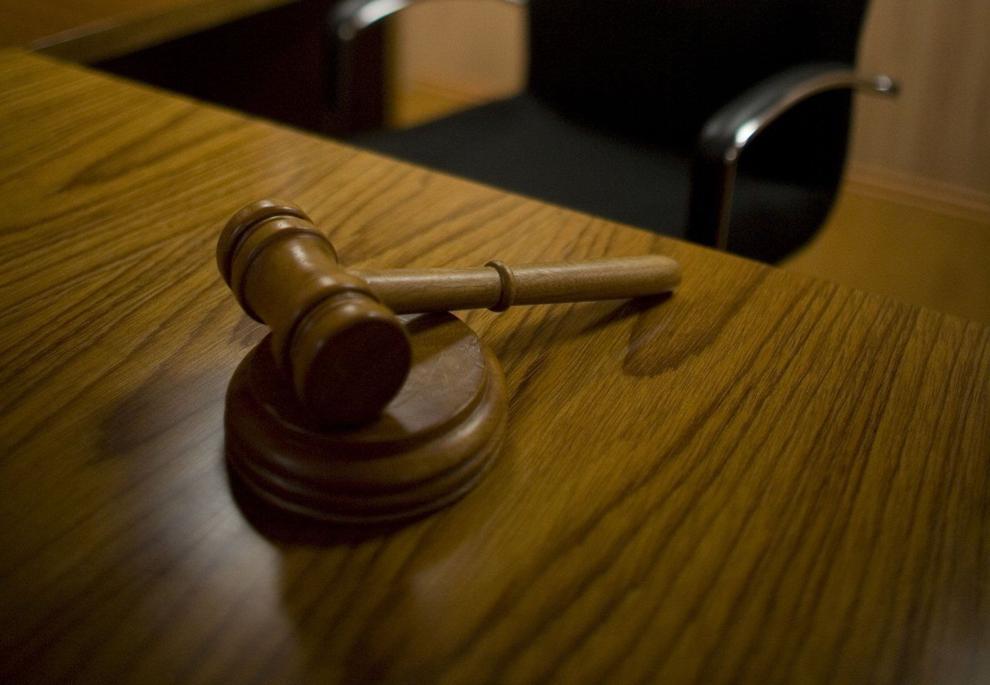 July 12, 2020: Decision to have little impact on nontribal residents, TU law professor says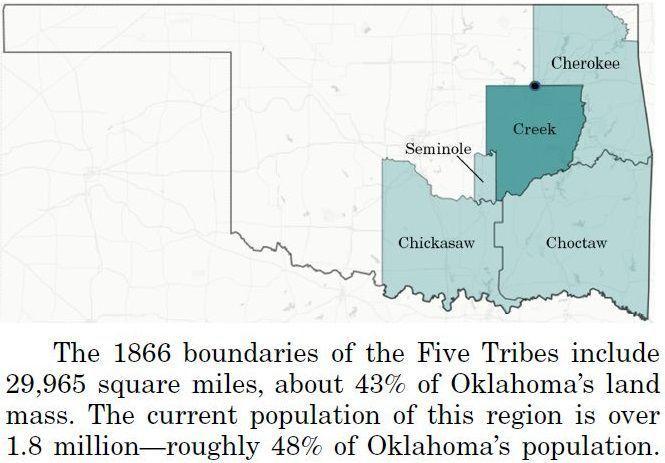 July 10, 2020: Tribal law expert calls ruling 'most important' in state history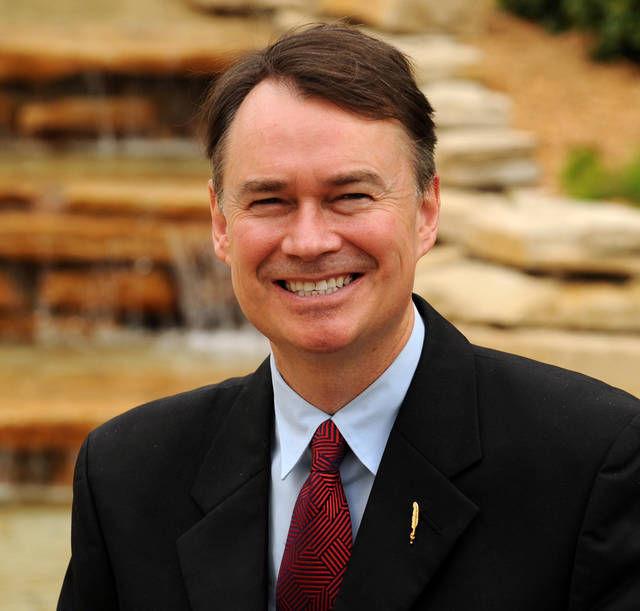 July 9, 2020: U.S. Supreme Court's 5-4 decision
December 2019: U.S. Supreme Court to hear McGirt v. Oklahoma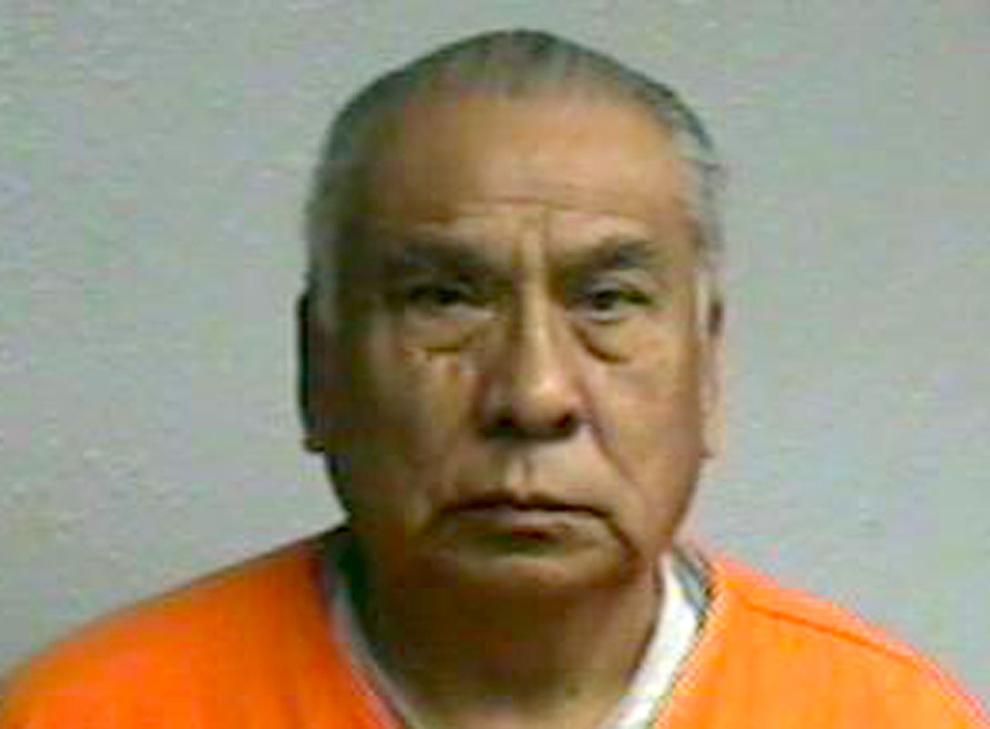 McGirt v. Oklahoma: Supreme Court decision and aftermath