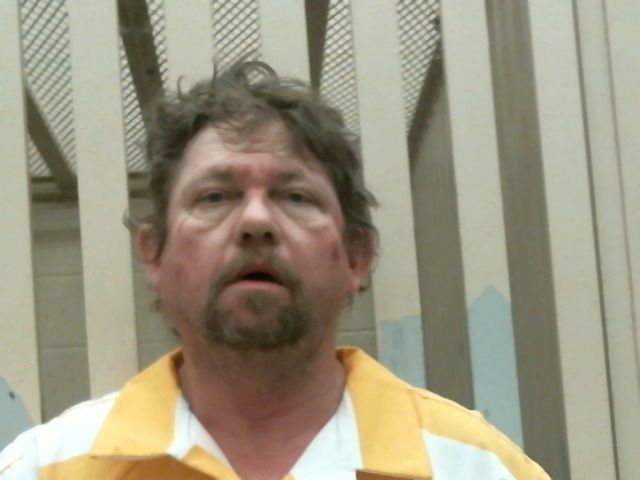 Authorities arrested a man in connection with a fatal shooting after a 10-hour standoff, during which time he allegedly shot at law enforcers and injured one state trooper.
Law enforcement officers arrested Edwin Ball, 48, after the ordeal in Fairland, according to an Oklahoma State Bureau of Investigation news release.
On Tuesday night, Ball was reportedly threatening self-harm while at his residence. A former girlfriend, her son and her brother went to the residence, located on East 230 Road in Fairland, after Ball reportedly made the threats.
"Upon arriving, the woman's 25-year-old son, Brendan Van Zwell, was shot and killed and her brother ... was shot and injured," an OSBI spokesperson states in the release. "Ball then barricaded himself in his residence."
Ottawa County sheriff's deputies initially responded to the residence, and they requested assistance around 7 p.m. from an Oklahoma Highway Patrol, OHP spokeswoman Sarah Stewart said.
While authorities were establishing a perimeter around Ball's residence, he allegedly fired at them. One trooper was struck by a pellet or shrapnel, Stewart said.
"The trooper sustained an eye injury and was transported to a Joplin, Missouri, hospital," Stewart said.
Ball remained barricaded in the residence throughout the night. An OHP tactical team was deployed to assist, according to the OSBI release.
Ball allegedly fired numerous rounds at the tactical team. Troopers introduced tear gas into the residence. Troopers arrested Ball about 5:15 a.m. Wednesday.
The woman's brother was taken to a Missouri hospital. Authorities said his injuries were not life threatening.
Ball was initially hospitalized after his arrest and then booked on a complaint of first-degree murder and two counts of shooting with intent to kill, according to the OSBI. OSBI special agents are assisting the Ottawa County Sheriff's Office in the homicide investigation.
World correspondent Sheila Stogsdill contributed to this story.
---