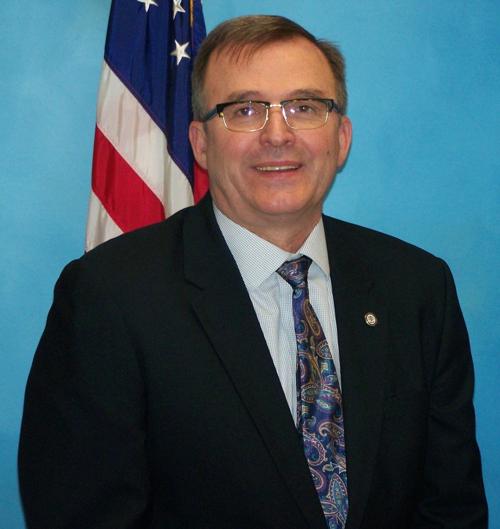 The Oklahoma State Bureau of Investigation Commission announced the agency's deputy director Ricky Adams will become the new head of the OSBI following the resignation of director Bob Ricks.
The commission voted unanimously to name Adams to the position effective July 1 after announcing Ricks' resignation, the agency said in a news release Tuesday. Ricks' resignation is effective June 30.
According to the OSBI's website, Adams has been a law enforcement professional for 38 years, beginning his career at the municipal level with the Elk City and Edmond police departments from 1980-1986, before joining the Oklahoma Highway Patrol.
He recently retired as the 26th chief of the OHP after 32 years.
Adams was one of the first responders to the 1995 Oklahoma City bombing and has commanded operations during many of Oklahoma's natural disasters and large-scale manhunts. He has received many law enforcement awards to include induction into the Elk City Oklahoma Leadership Hall of Fame in 2015.
A former Army major general, Adams is a combat veteran who retired in 2014 after 35 years of service in the Army National Guard. He holds a master's degree from the U.S. Army War College and a bachelor's degree from the University of Central Oklahoma.
He is a 2001 graduate of the FBI National Academy and a 2016 graduate of the FBI National Executive Institute.
He is also a graduate of the CAPSTONE Program at the National Defense University; National Security Management Course at Syracuse University; JTF Commander Course; Harvard University's Black Sea Security Program and General and Flag Officer Homeland Security Executive Seminar.
Adams is a member of the International Association of Chiefs of Police (IACP) and was the former Southern Region Chairman for the State & Provincial Police (S&P) Section.