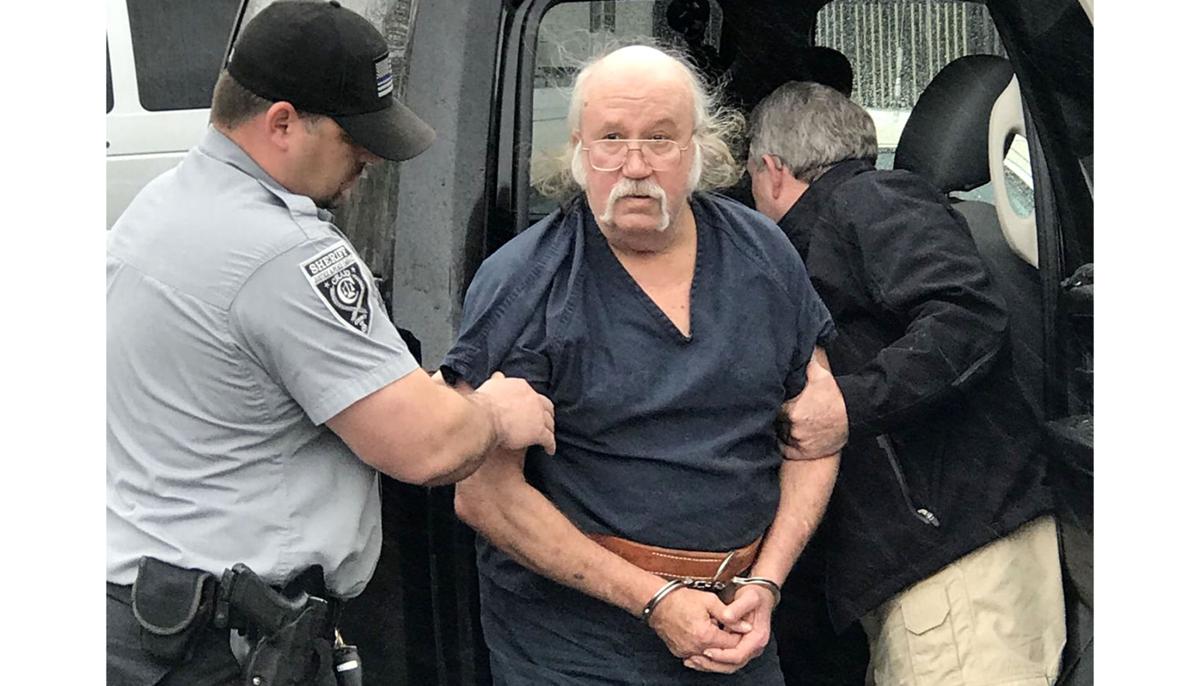 VINITA — The only still-living suspect in one of the state's most notorious murder-kidnapping-arson cases has entered a guilty plea in an agreement that makes his sentence dependent upon whether he can lead authorities to the bodies of two Craig County teens who disappeared more than 20 years ago.
Holding onto a cane, Busick appeared in Craig County District Court on Wednesday and pleaded guilty to a reduced charge of accessory to murder; the charges of murder, arson and kidnapping were dropped in accordance with the agreement.
Busick was sentenced to a split 15 years, to serve 10 years in Oklahoma Department of Corrections custody and five years under supervised release. An alternative sentence would have Busick serving five years in prison and five years of supervised release if information he provides leads to the recovery of Ashley's and Lauria's remains. Time served would apply to that sentence.
His formal sentencing is set for Aug. 31.
Investigators believe that Busick and two other men, Warren Phillip Welch II and David Pennington, both now deceased, are the people who shot Danny and Kathy Freeman and kidnapped the girls on Dec. 30, 1999, and set the Freemans' mobile home in Welch on fire.
When asked by Judge Shawn Taylor, Busick said he "withheld information about Welch and Pennington."
Investigators think the men kidnapped the girls and took them to a mobile home in Picher, where they were bound, tortured, raped and killed.
During the plea hearing, Busick remained seated in a chair that was located in a hallway adjacent to a courtroom door. He did not stand during his hearing.
Taylor repeatedly reminded Busick that his sentence could be "a very short sentence" if he provides the location of the girls' remains.
Lorene Bible, Lauria Bible's mother, said after the hearing that she was in agreement with the plea agreement, although at the time of Busick's arrest she had wanted prosecutors to pursue the death penalty.
District Attorney Matt Ballard and prosecutor Isaac Shields said after the hearing that Busick already has provided some information and that there may be a provision for him to lead investigators to a location.
The Bible family has talked about Busick's plea for months and what is the best option, said Lisa Bible Brodrick, Lauria's cousin.
"Though many will agree this isn't enough time, in the big picture, time is of the essence, and we need to get all the information we can to find the girls," Brodrick said.
"Rather than be upset over the time he (Busick) is facing, we want to use that energy to pray for his eyes to be open and his mind will be clear," she said.
Oklahoma State Bureau of Investigation Agent Tammy Ferrari and District 12 District Attorney's Investigator Gary Stansill have been analyzing and researching possible search locations for the remains of Lauria and Ashley, missing for over two decades.
Investigators have spent months searching mine shafts, ponds and other spots of interest in the former Tar Creek mining area.
"These locations came from recent information received from an undisclosed source," Stansill said.
The family continues to plead for people who have information but still haven't shared it to come forward.
"We need to bring the girls home," Brodrick said.
Busick is being held in the Craig County jail in lieu of $1 million bail.
---
---
Gallery: A timeline of the 1999 case of missing Welch girls Ashley Freeman and Lauria Bible
Timeline: Welch girls Ashley Freeman and Lauria Bible go missing in 1999
September 2018: Inside the Welch Girls Investigation
Dec. 29, 1999
Dec. 30, 1999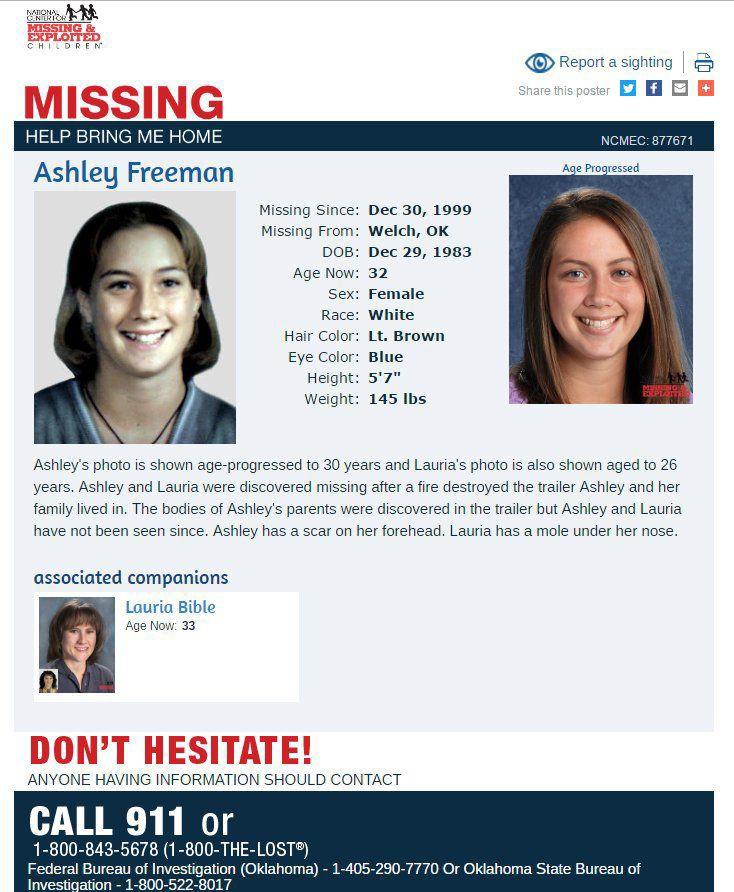 Dec. 31, 1999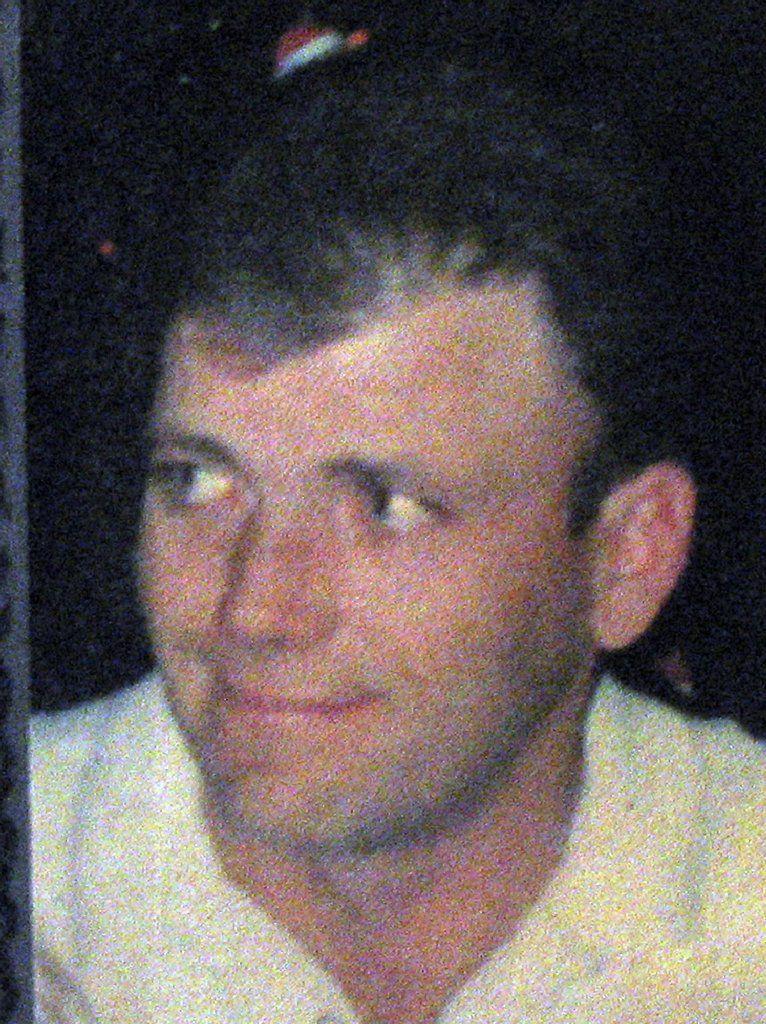 Dec. 31, 1999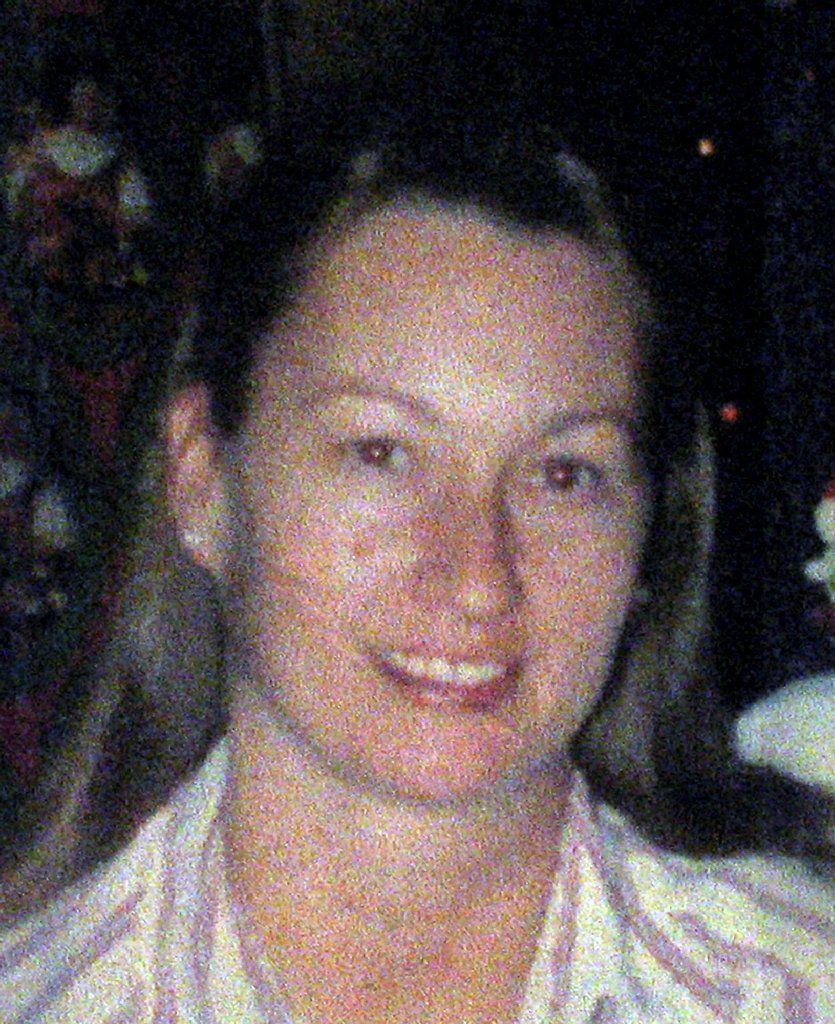 January 2000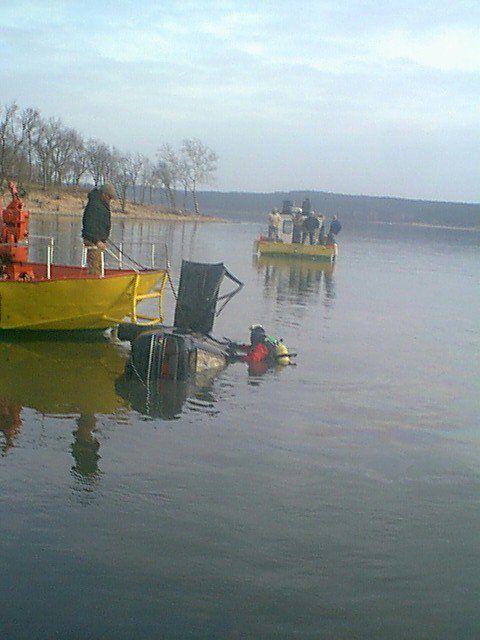 January 2000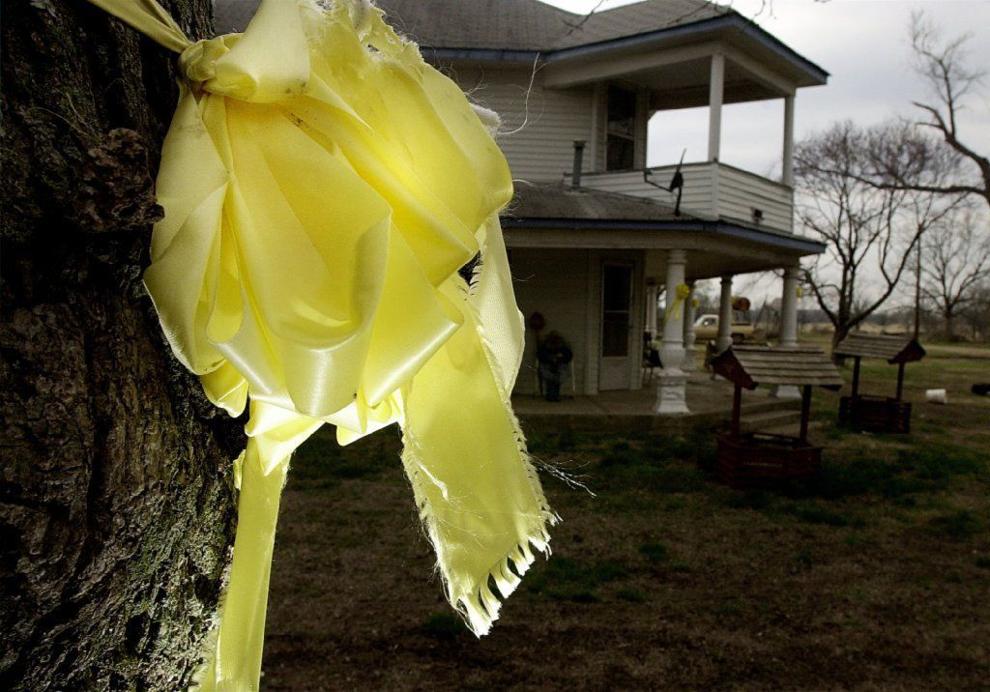 March 15, 2000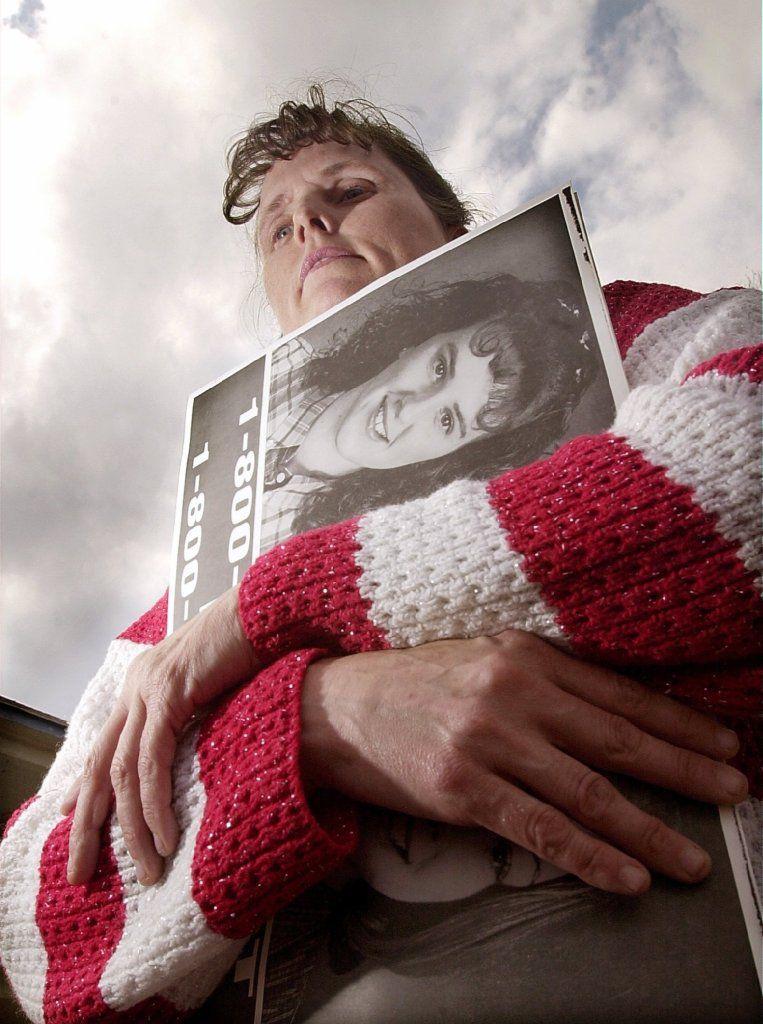 Jan. 1, 2001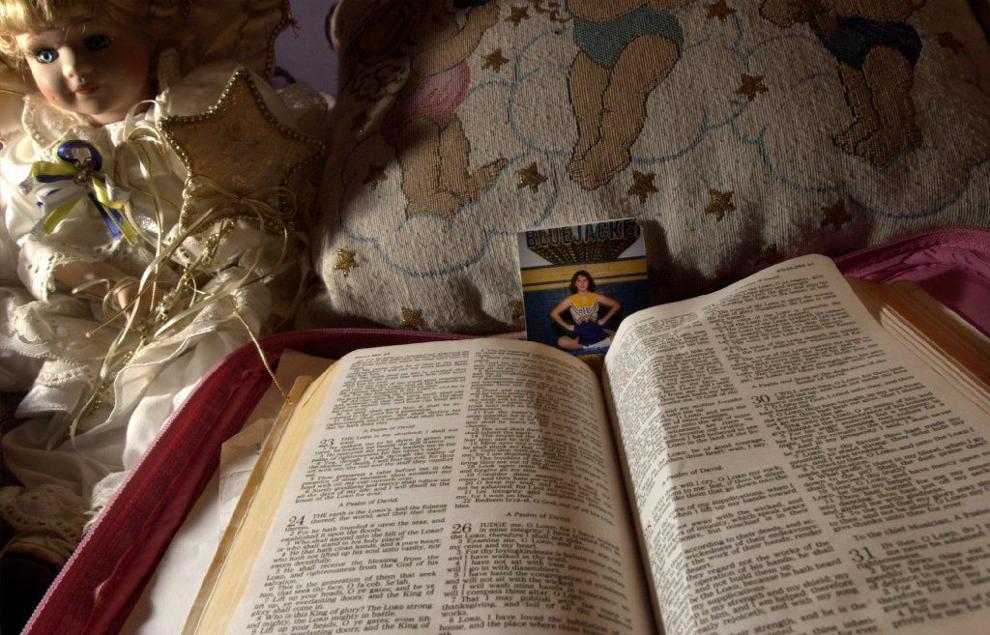 June 14, 2001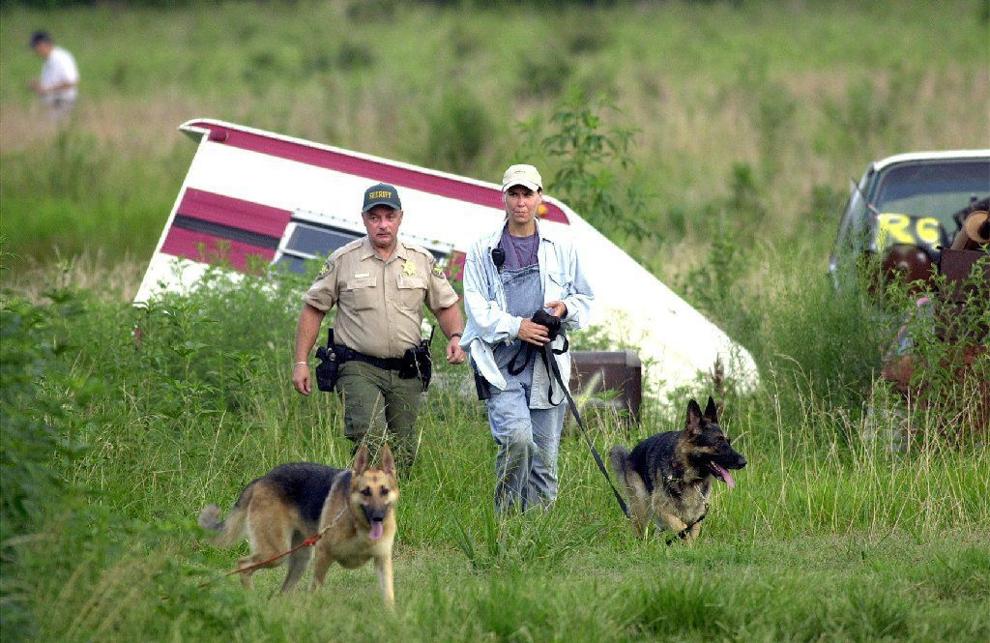 July 26, 2001
July 26, 2001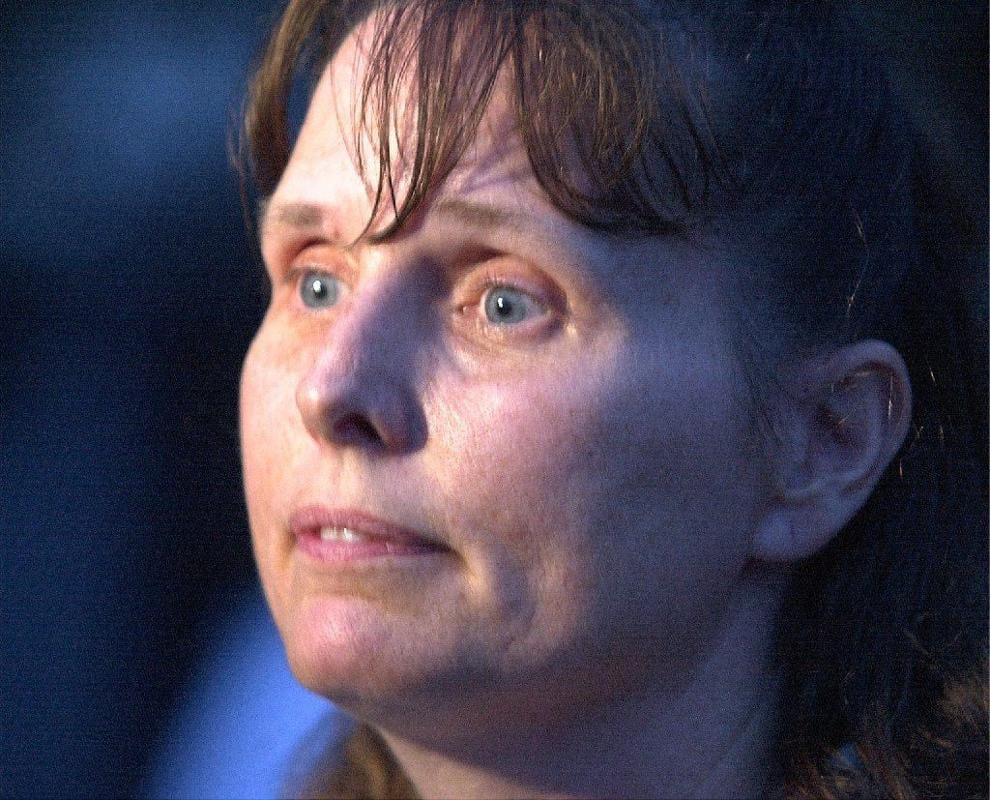 Jan. 24, 2003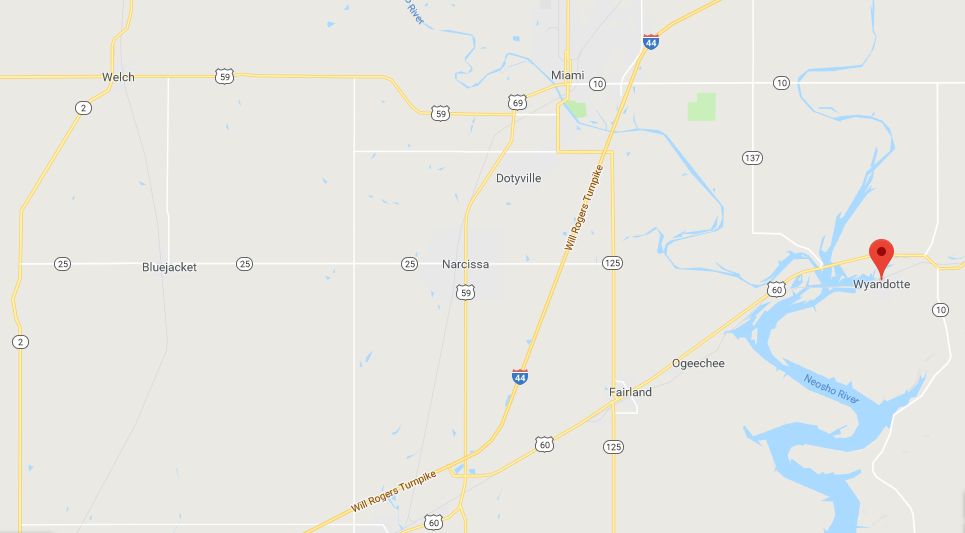 2009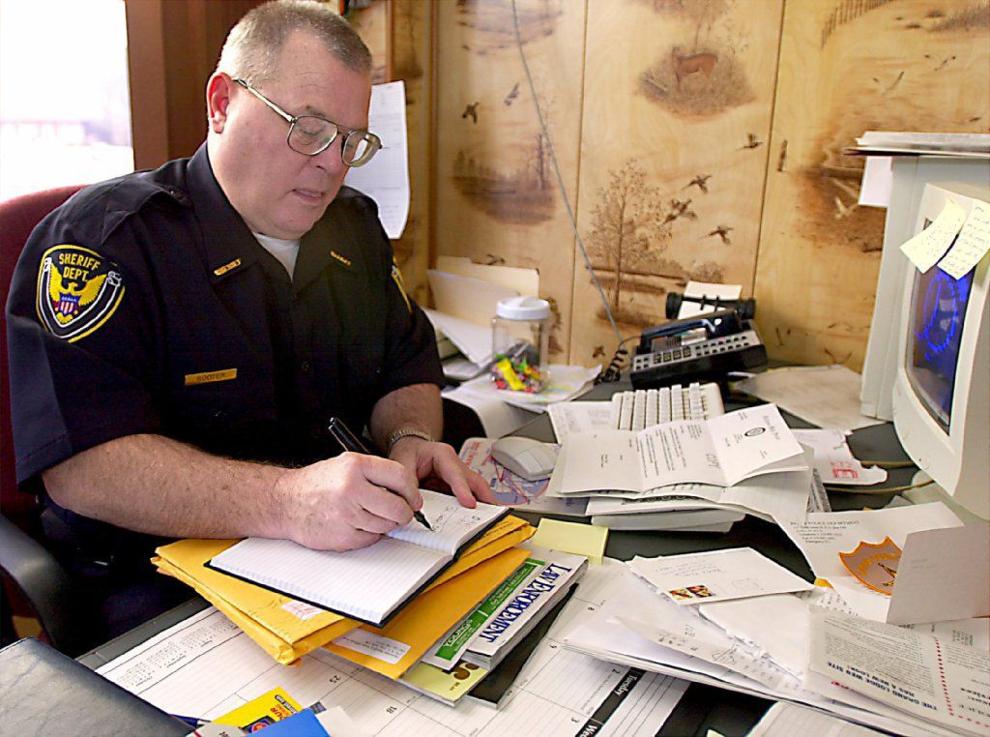 2010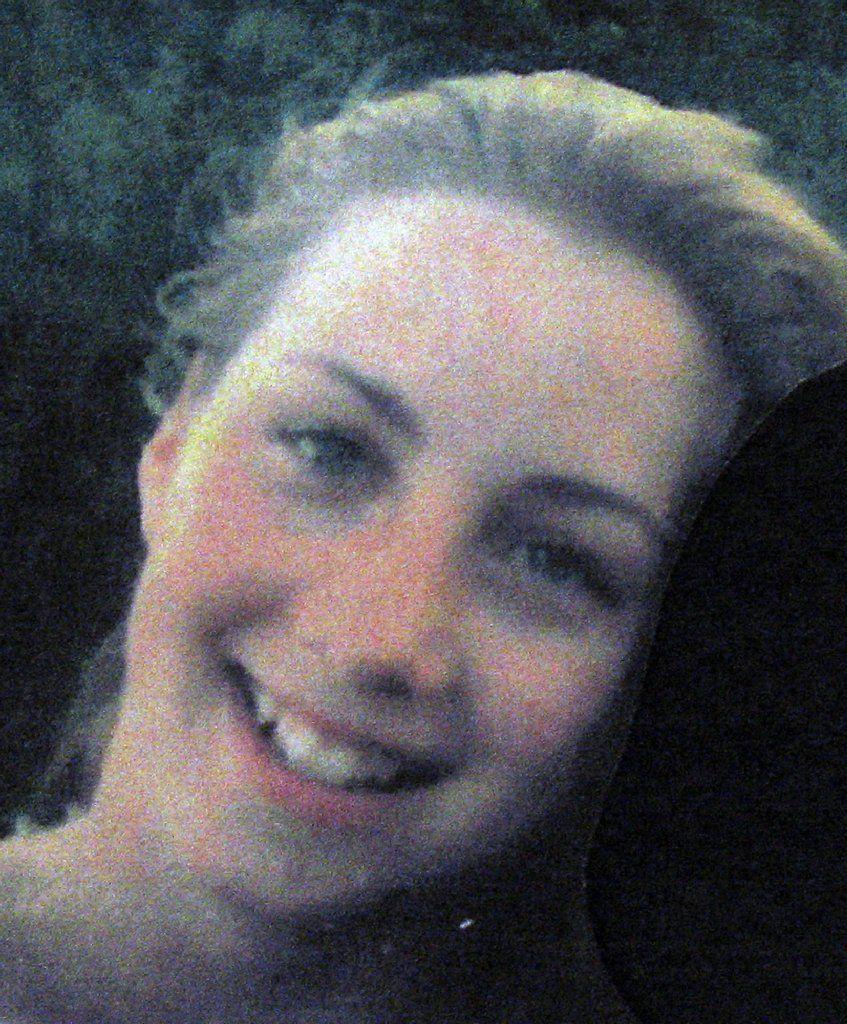 May 2011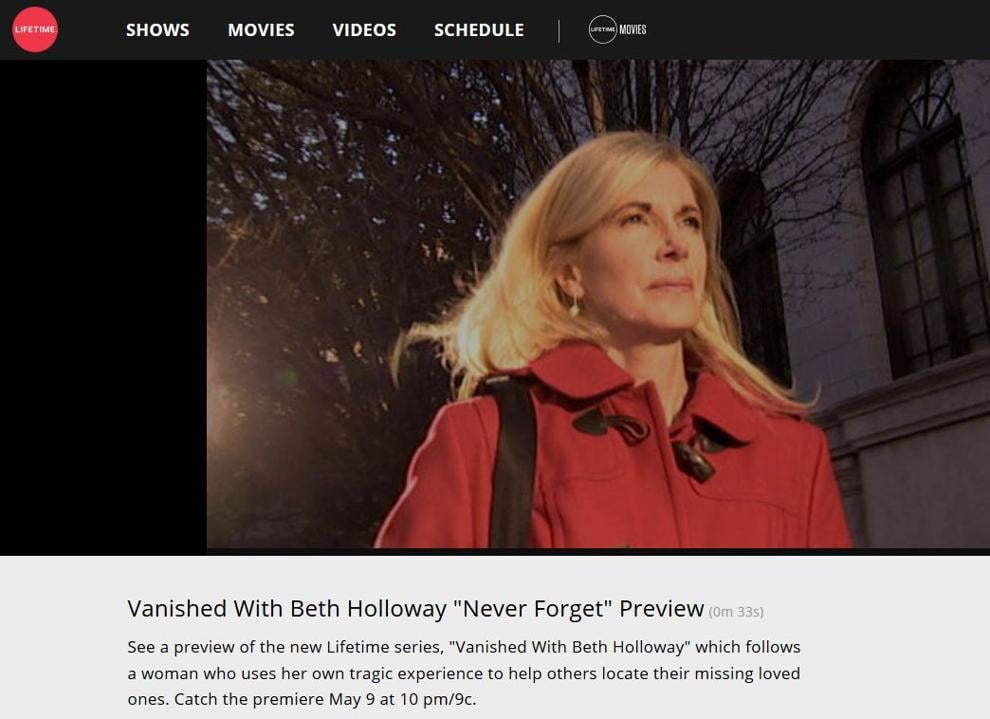 January 2013

December 2017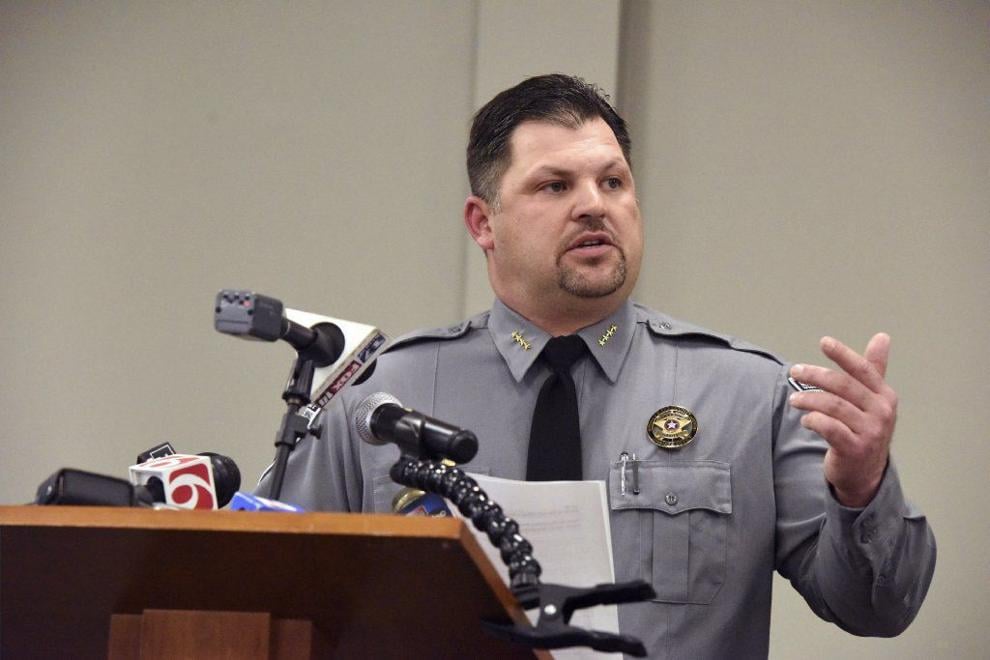 April 2018
April 23, 2018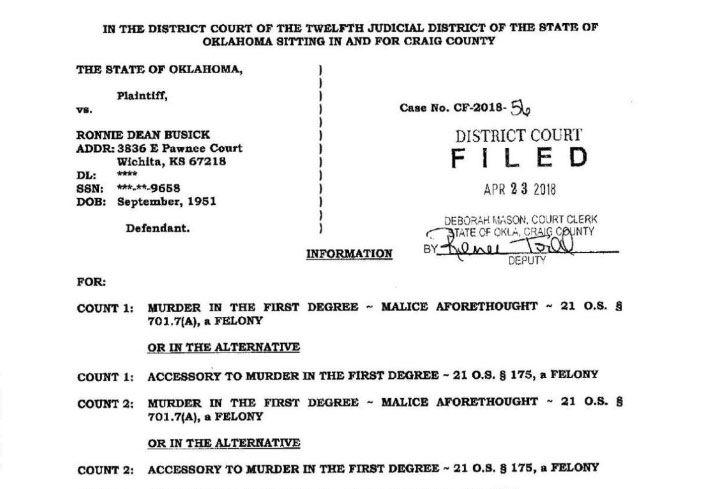 April 23, 2018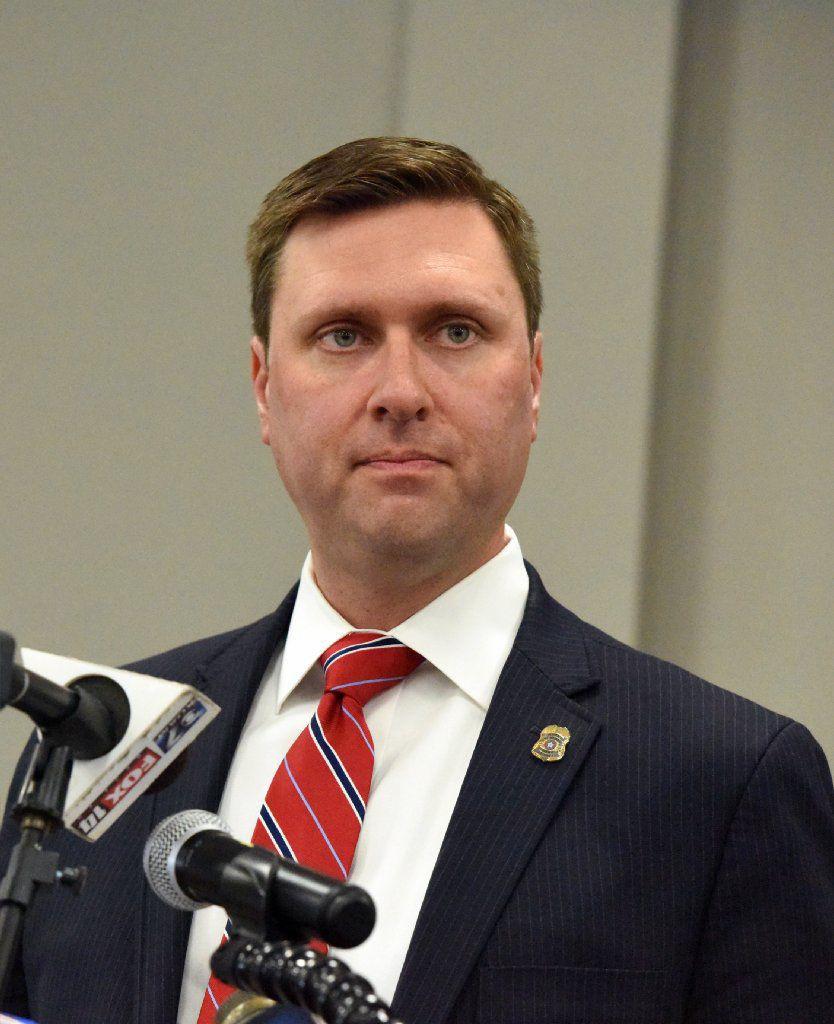 April 23, 2018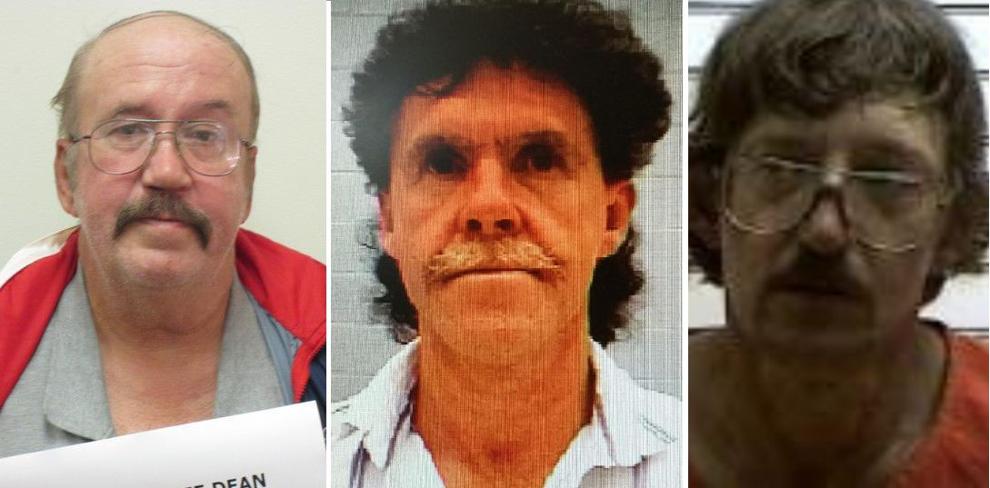 June 2019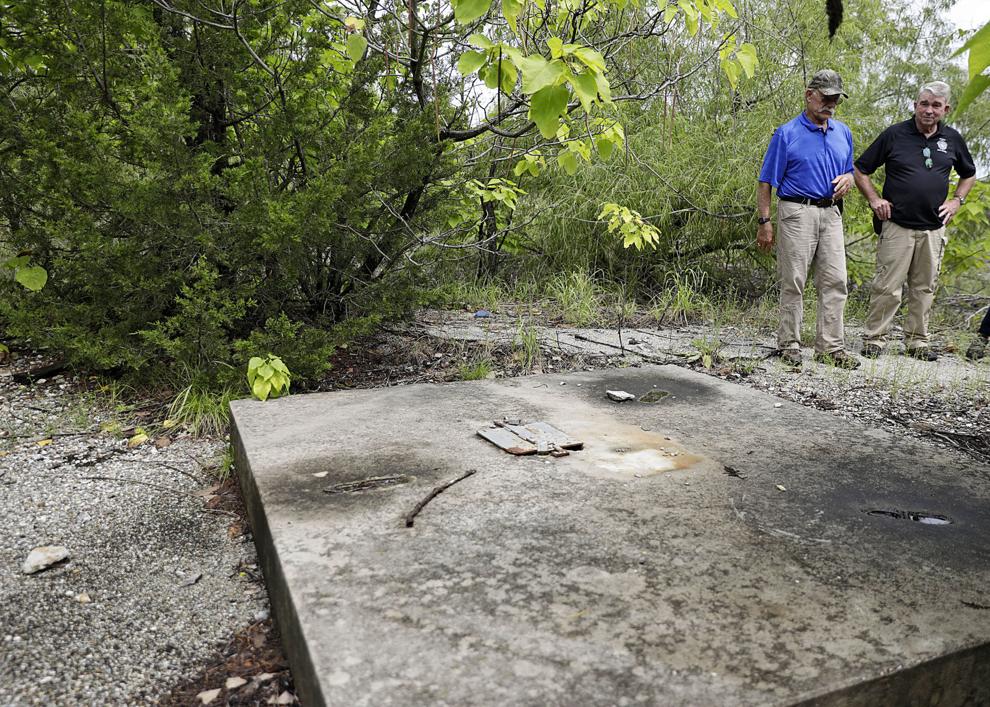 June 14, 2019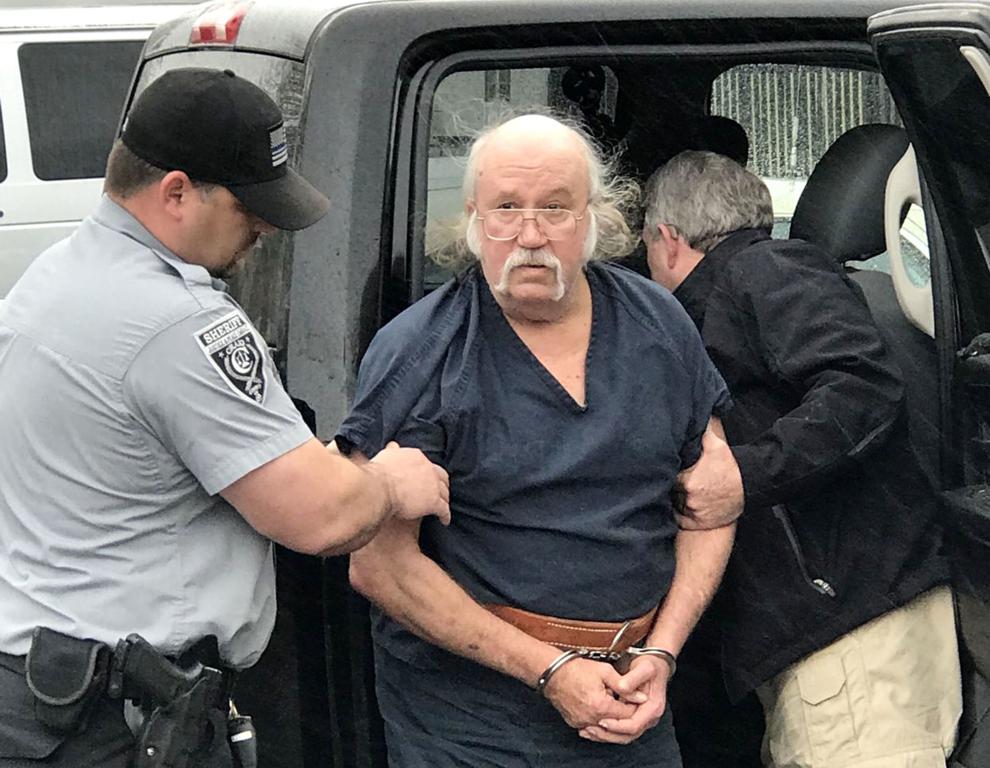 July 29, 2019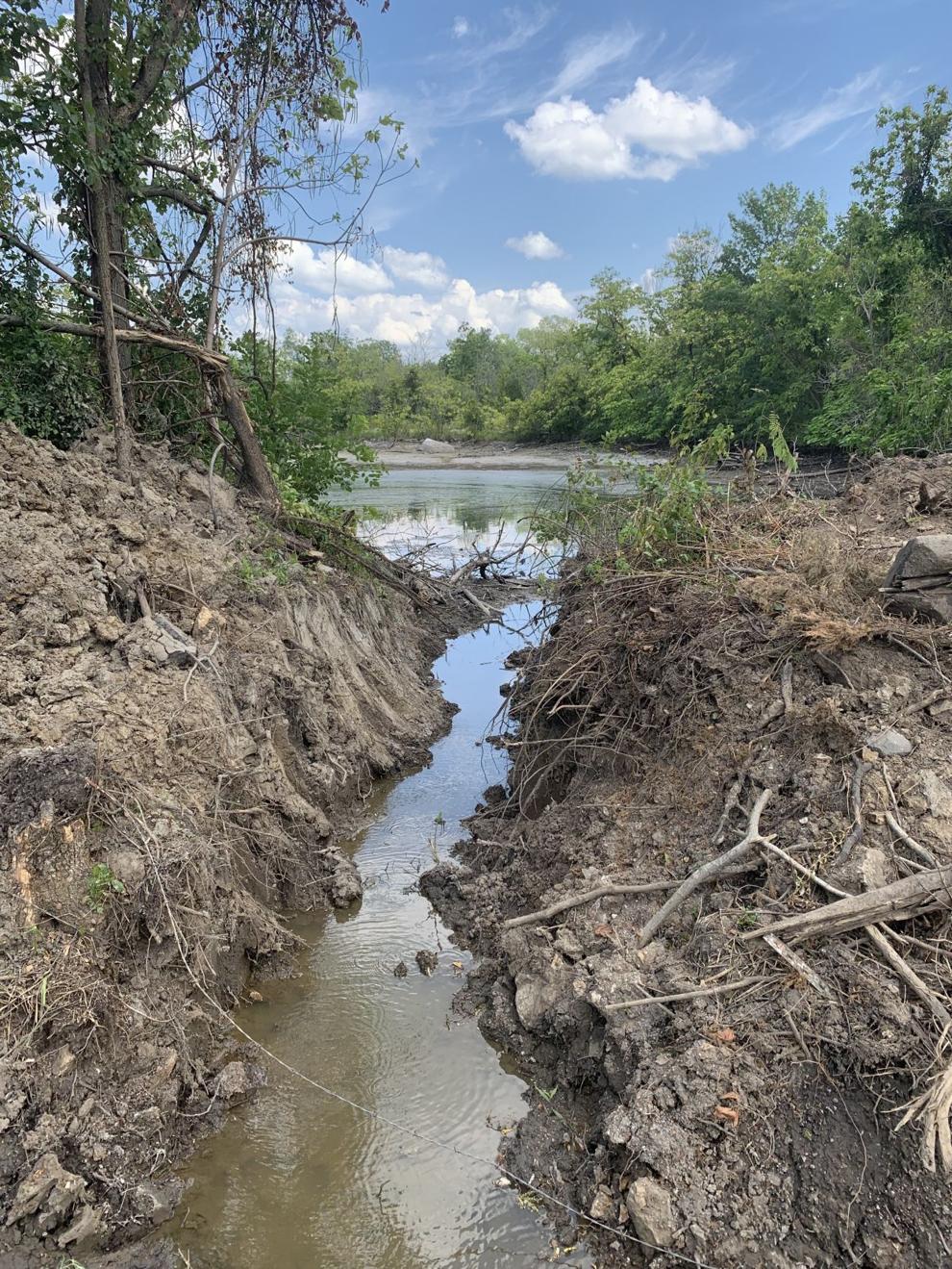 July 30, 2019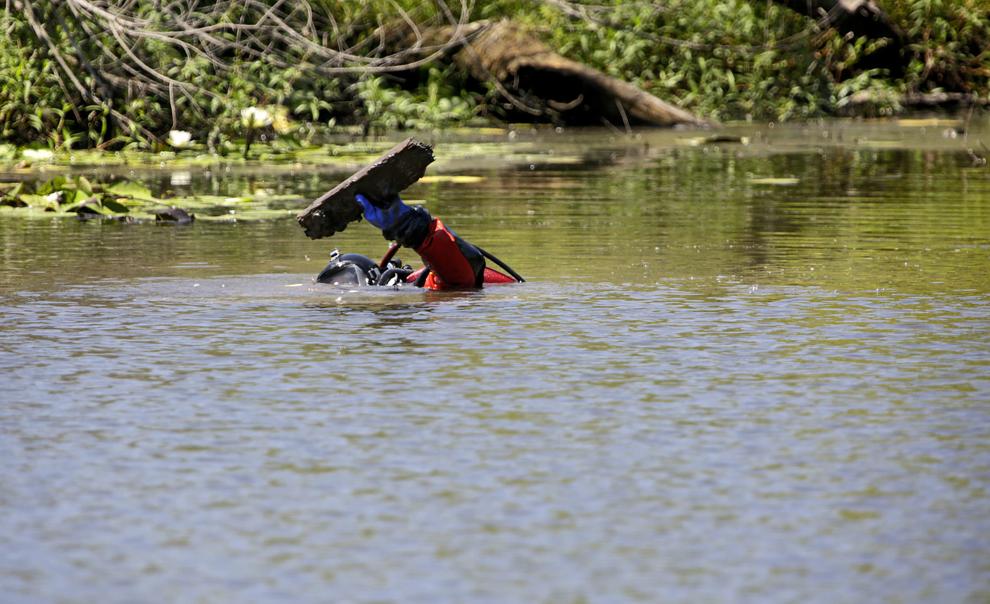 July 31, 2019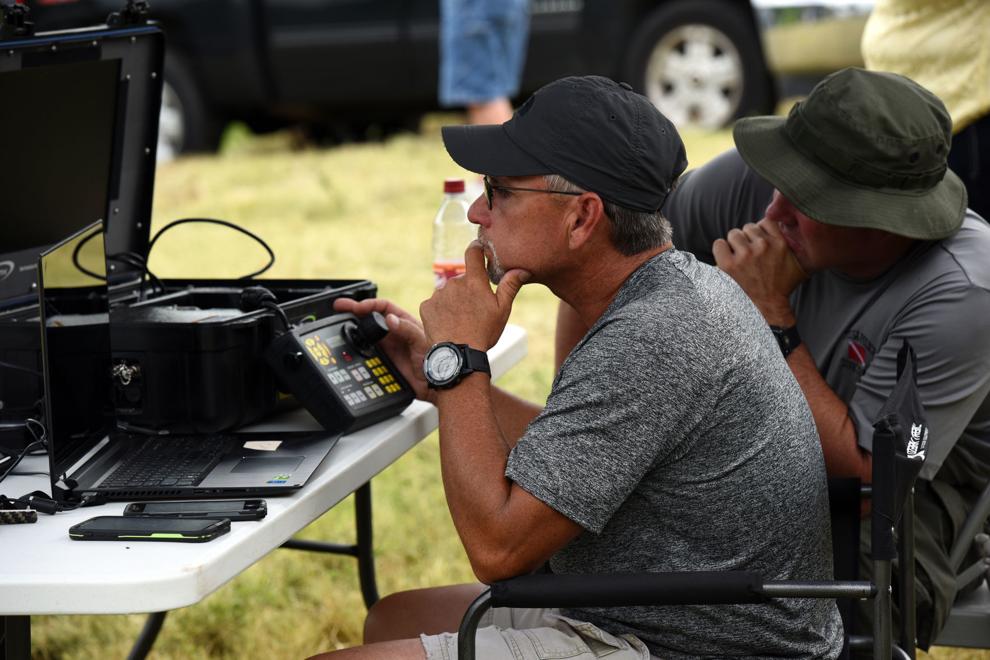 Nov. 19, 2019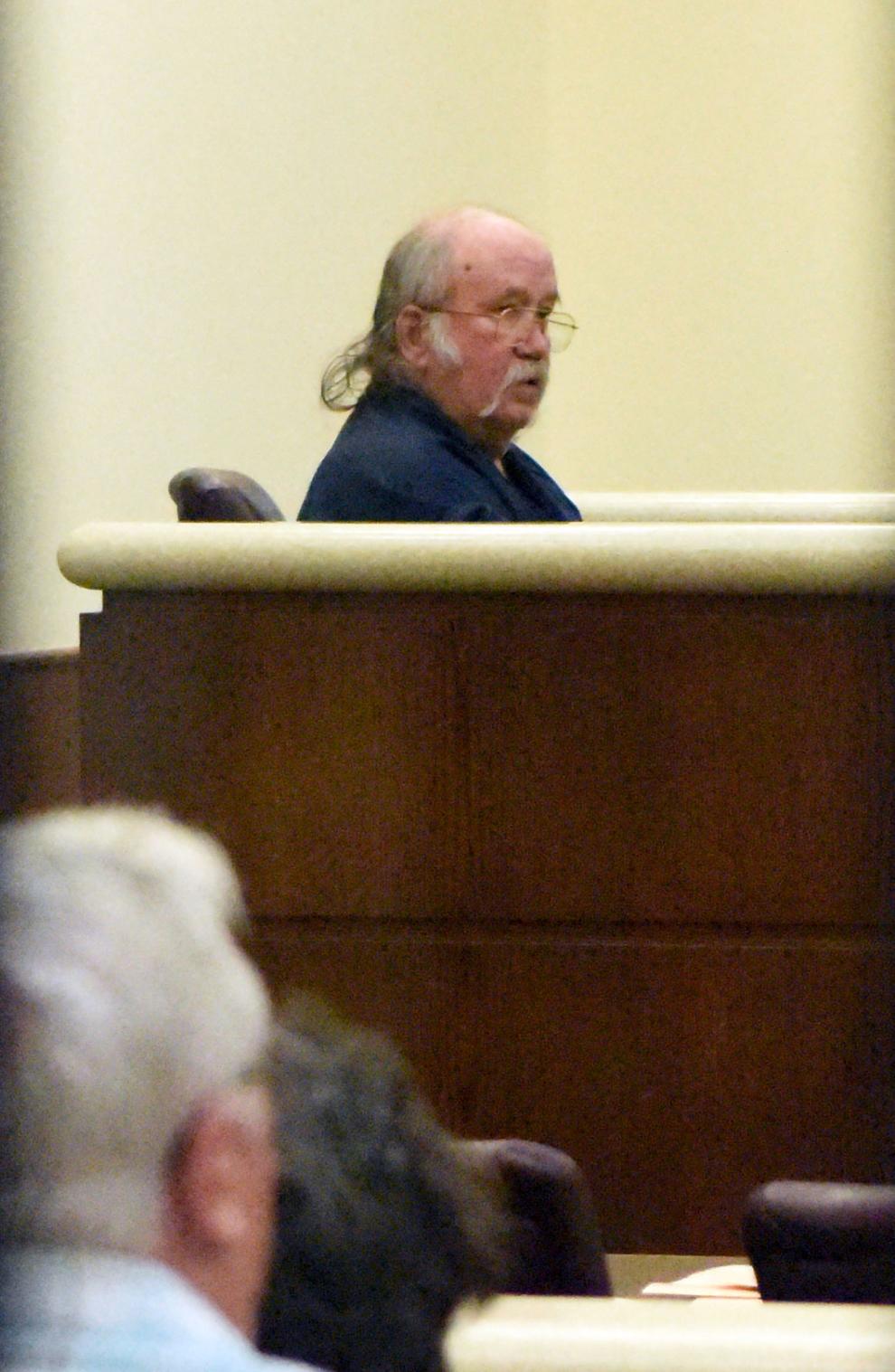 Nov. 23, 2019
Nov. 26, 2019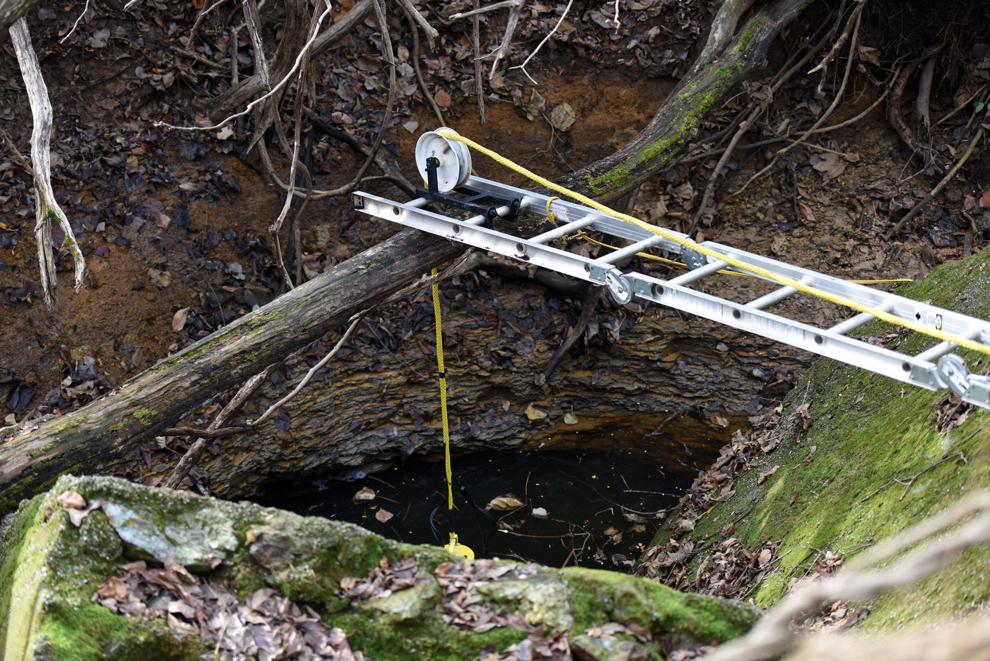 Dec. 13, 2019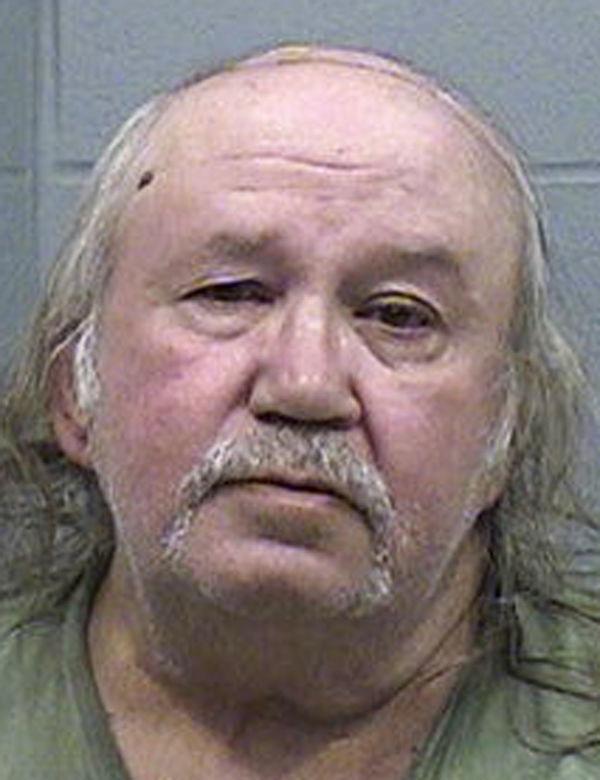 Dec. 18, 2019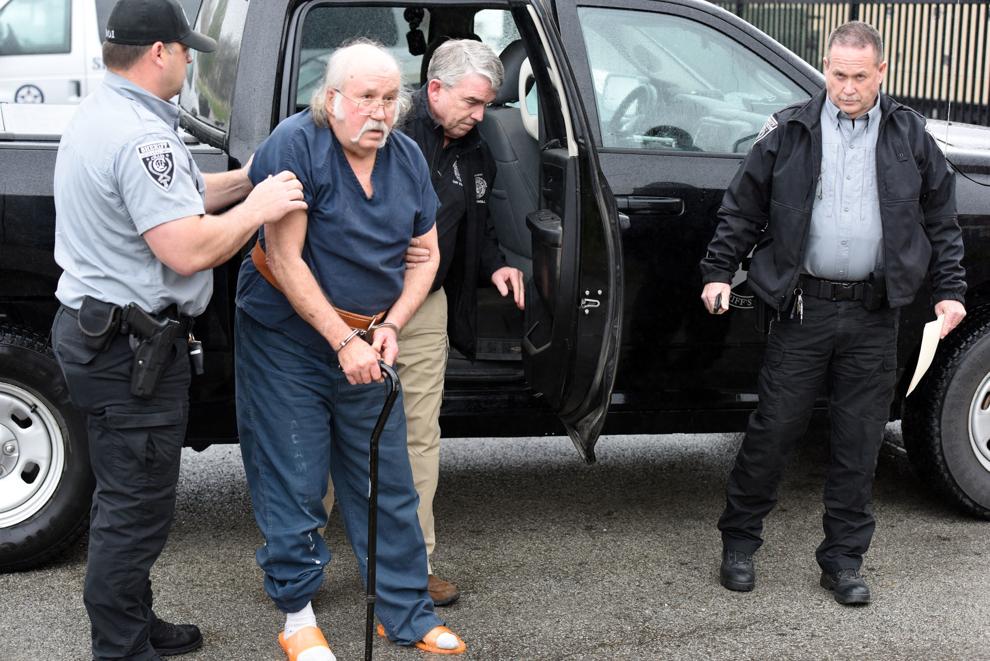 Jan. 8, 2020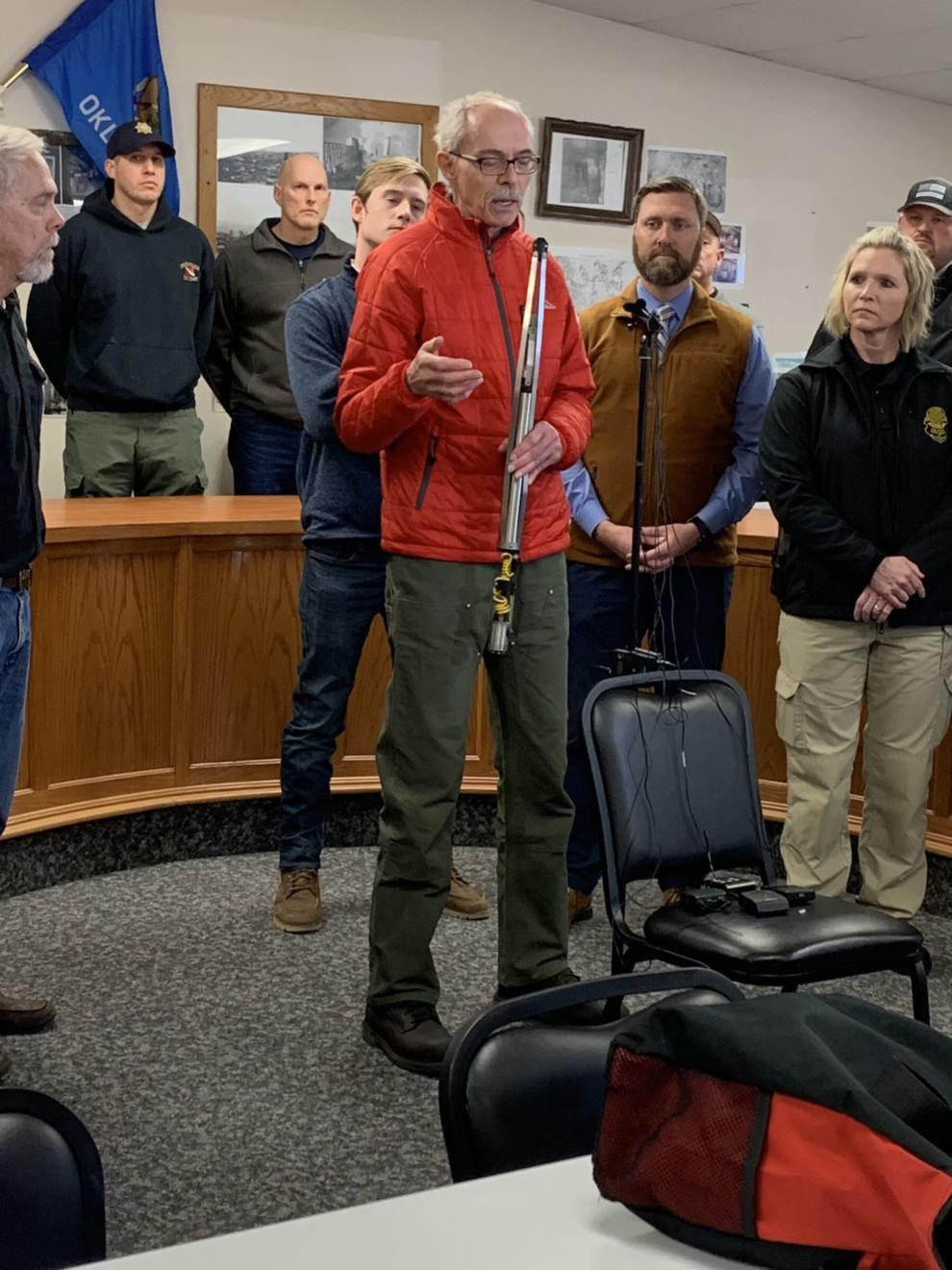 July 16, 2020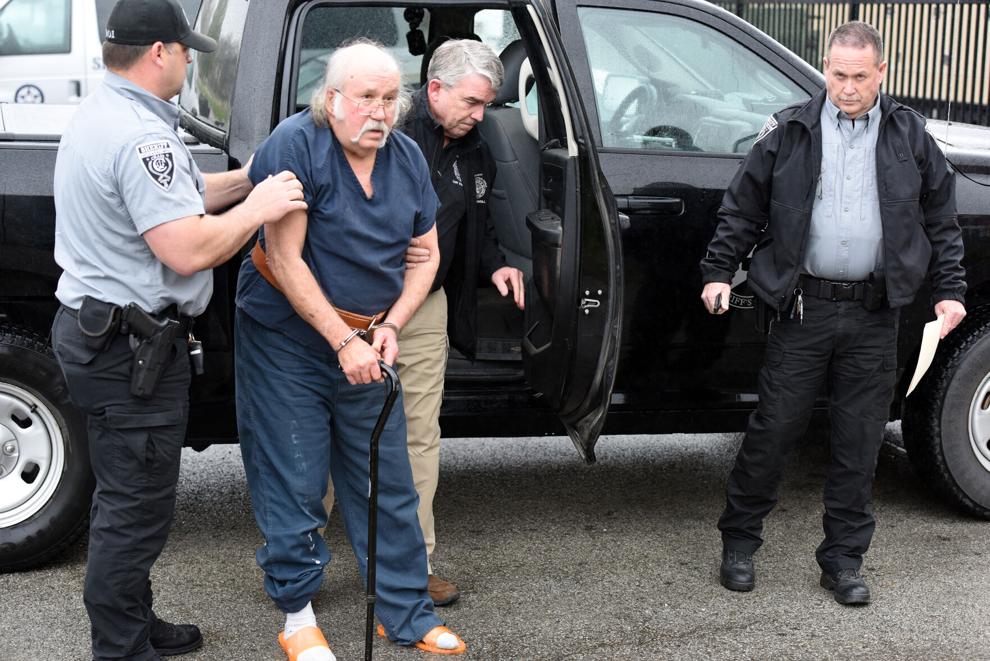 Sept. 1, 2020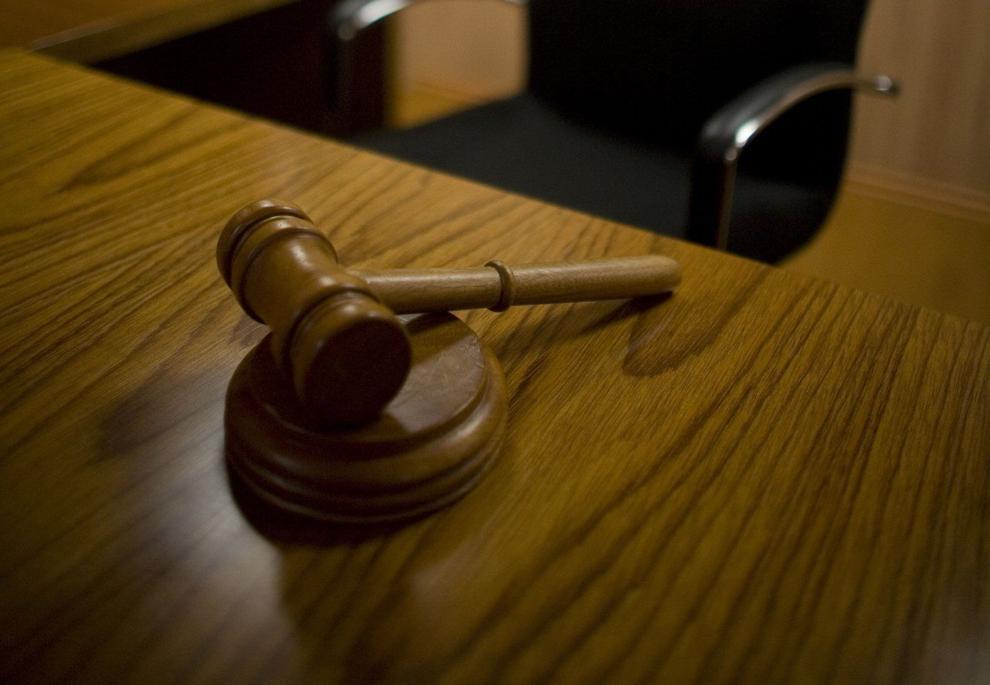 Oct. 1, 2020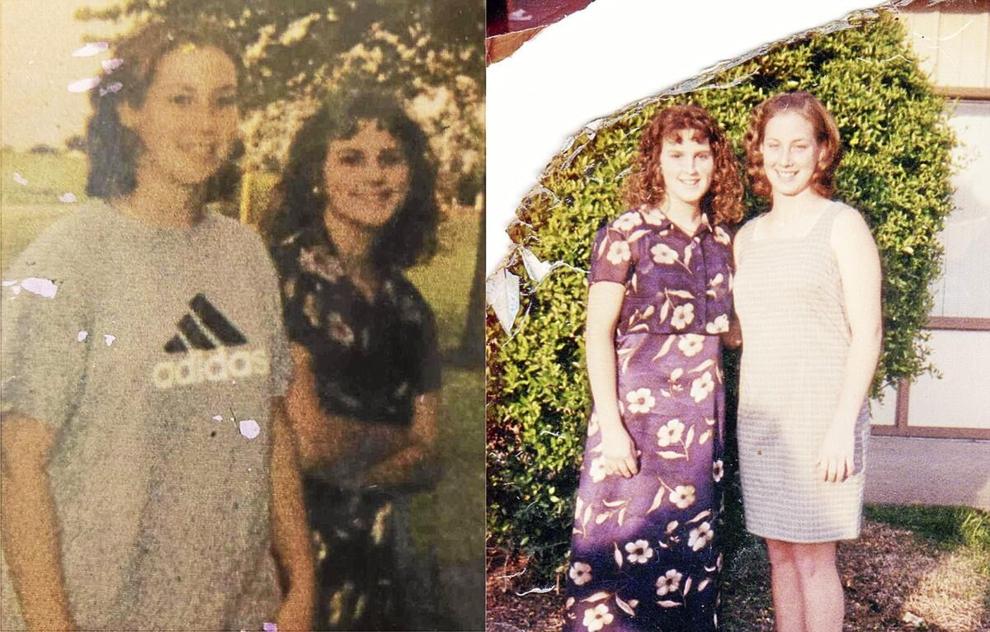 Oct. 11, 2020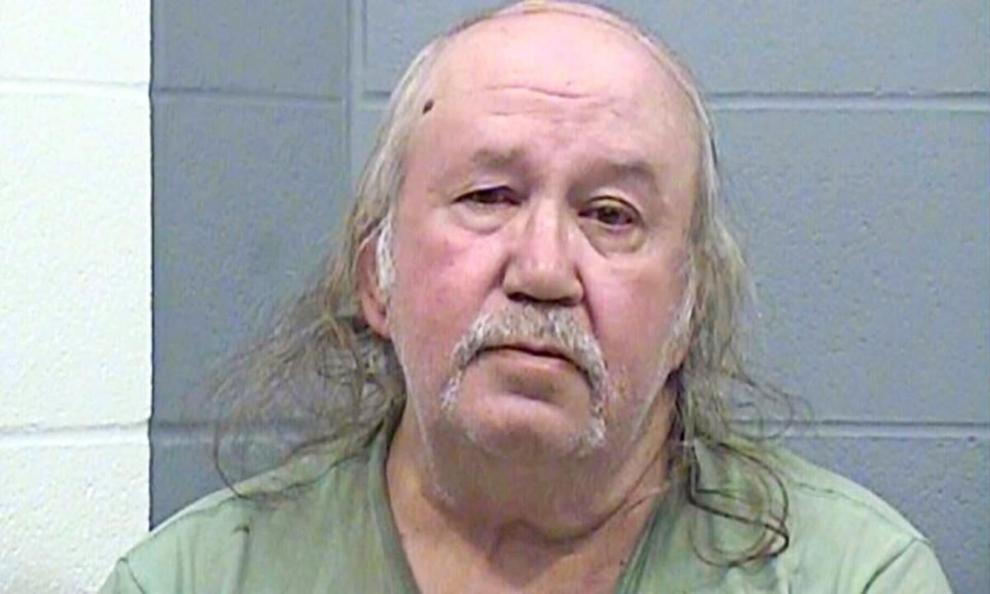 April 26, 2021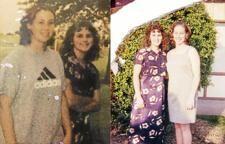 April 27, 2021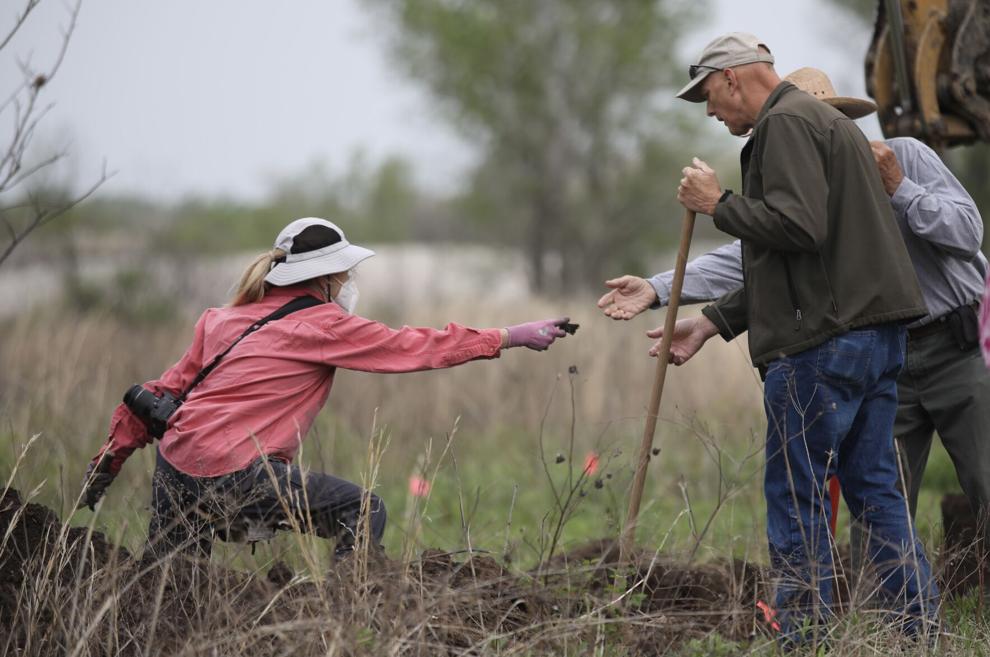 April 29, 2021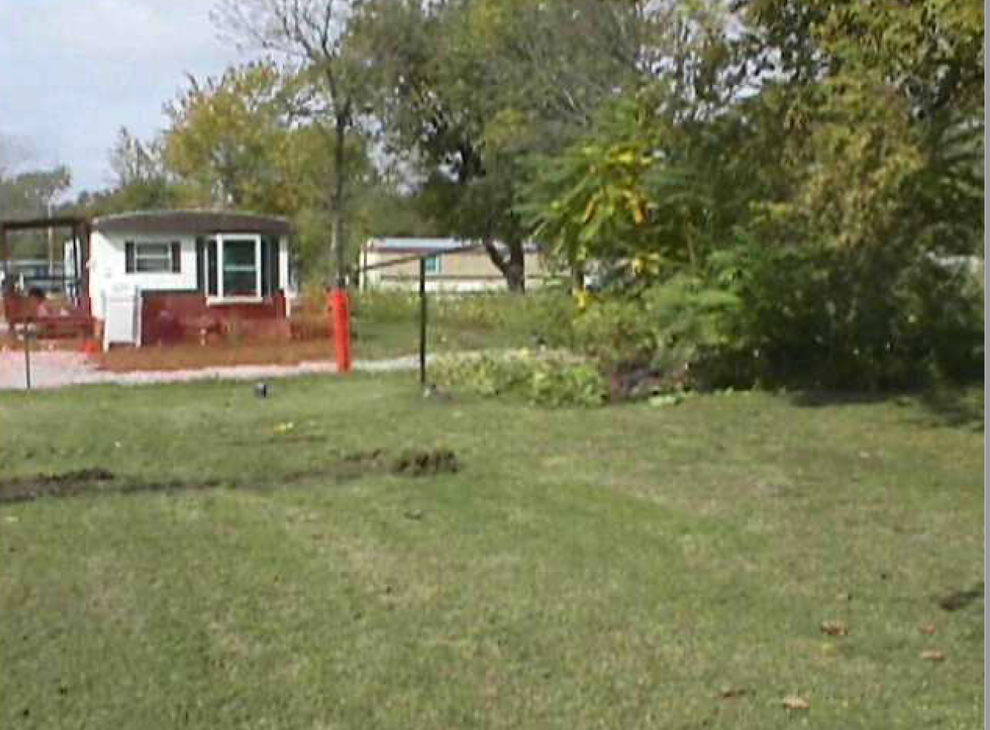 Special report: Missing Welch girls investigation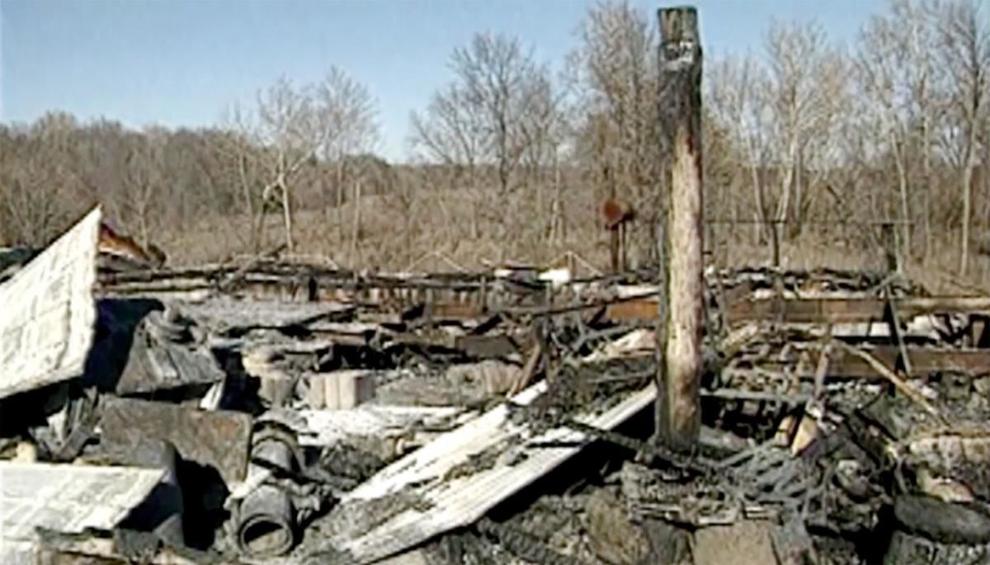 Part II: Who are the three men accused in the case of the missing Welch girls? Hear from those who knew them
Part III: In first in-depth interview, cold-case investigators explain why they haven't given up on finding two missing Welch girls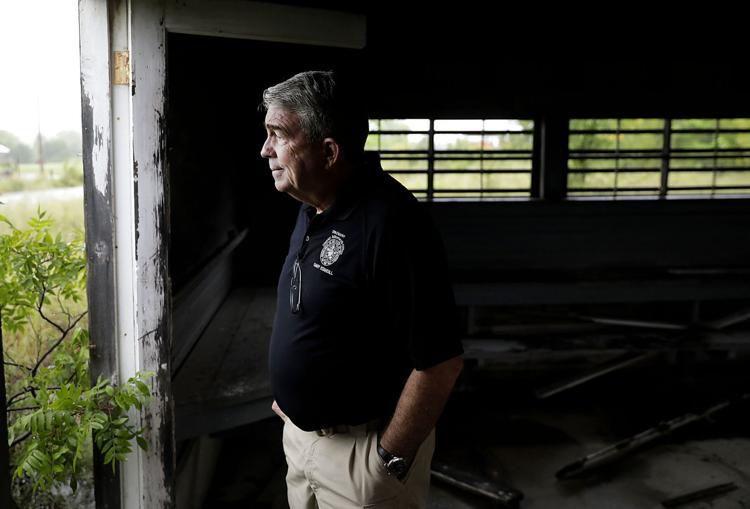 $3 for 3 months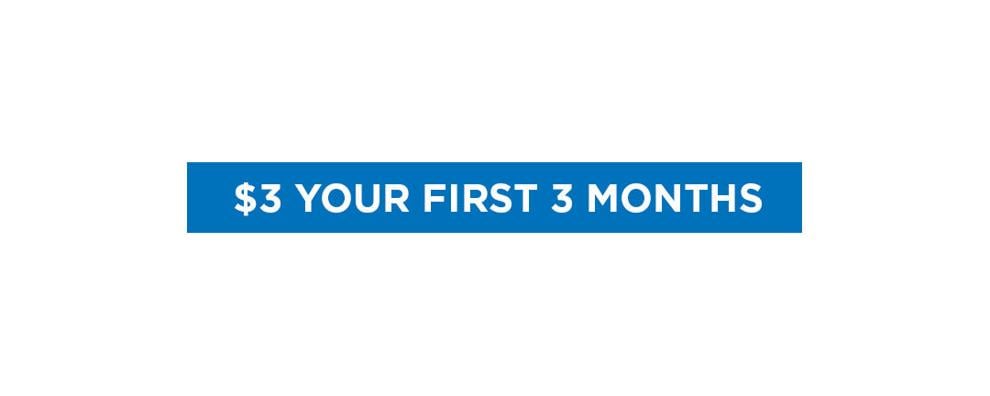 ---
September 2018 video: Inside the investigation