Appellate judges have prevented a meth-trafficking case from being dismissed after a lower court ruled that officers in a traffic stop inappropriately searched a reportedly gang-tied Tulsa man who had admitted to having a joint in his vehicle.
In its ruling last week, the Oklahoma Court of Criminal Appeals reinstated Tulsa County prosecutors' drug trafficking case against Brandon James Roberson, 37.
According to authorities, Roberson has had ties to the Irish Mob, a white nationalist gang that largely operates in prisons. He is accused of acting on behalf of the gang while distributing drugs.
Prosecutors charged Roberson in June 2019 with methamphetamine trafficking in concert with Katelyn Turner after police carried out a search warrant at their motel room in east Tulsa following a traffic stop on his SUV. The warranted search led to the discovery of methamphetamine, heroin, cannabis and pills, police said at the time.
Roberson's defense requested that evidence from that search be suppressed.
Tulsa County Associate District Judge Cliff Smith found that Officer Chris Beyerl did not have probable cause to conduct an earlier search of Roberson's vehicle. Beyerl had said Roberson's admitting to having "possibly half a joint" in the ashtray was enough proof that it was "more likely illegal weed" than medicinal.
State law indicates that simple possession of small amounts of cannabis without a medical license is punishable by up to a $400 fine, but no jail time, for those who can cite a medical condition. Although officers did not find a joint in Roberson's SUV, they said they smelled a "strong odor" of cannabis.
The Court of Criminal Appeals reversed Smith's ruling after prosecutors appealed, writing that several states have determined that decriminalization of cannabis "does not equate to blanket legalization." As a result, the court found that the odor or presence of cannabis remains a factor police can consider when determining probable cause for suspicion of criminal activity.
"The decriminalization of marijuana possession for those holding medical marijuana licenses in no way affects a police officer's formation of probable cause based upon the presence or odor of marijuana," the unanimous opinion written by Judge Gary Lumpkin states.
Beyerl, a Gang Unit officer, and his partner reported seeing a black SUV with an expired tag leave a parking lot of a "known drug motel" near 41st Street and Memorial Drive. They alleged that Roberson was not wearing a seat belt, and they said Roberson, who "sported Irish Mob tattoos," and Turner struggled to show proper identification.
Both had past convictions on drug charges, which the officers cited along with Roberson's disclosure about the joint as part of the basis to conduct a warrantless search of the SUV. The officers said they found roughly $3,000 in cash in a purse and methamphetamine, which they used as their basis to seek authorization for a warrant on the motel room the two were using.
The Tulsa County Public Defender's Office presented the charge as a case of profiling, as police have identified the motel in question as being in a "high-crime area." Assistant Public Defender Stuart Southerland argued that officers who patrol in the area often use what he described as the "high percentage investigation technique" of stopping motorists for mundane traffic violations as a pretext for inquiries about guns and drugs.
The defense attorney also argued that any examination of the SUV was inappropriate because police did not find cannabis in Roberson's ashtray, nor was it fair for Beyerl to cite a traffic violation as the basis of the stop when neither Roberson nor Turner received a related citation.
"After he determined that Mr. Roberson had a drug, gang and prison history, the nature of the stop quickly evolved into a drug/weapons stop and any initial thoughts of writing a ticket disappeared," Southerland wrote.
But Lumpkin wrote that "while the production of a medical marijuana license may constitute an affirmative defense to the crime, in this case the officer's determination of probable cause was not affected given the totality of all the circumstances."
Judge Robert Hudson went further in a brief concurring opinion, saying the officers were correct in searching the SUV as "the only logical conclusion." Lumpkin's opinion said the discovery of methamphetamine in the SUV resulted in police getting approval for a search warrant that helped them uncover evidence of possible drug trafficking.
"To determine otherwise," Hudson said, quoting from a 2005 10th U.S. Circuit Court of Appeals ruling, "we would create a perverse incentive for drug smugglers carrying large amounts of contraband to confess to small amounts of marijuana to avoid further inspection."
"The admitted presence or odor of marijuana thus must remain a factor indicating criminal activity despite Oklahoma's medical marijuana laws," Hudson wrote.
Turner was charged separately and pleaded guilty in May, receiving a 10-year prison sentence.
Roberson faces charges of acting with Turner to commit drug possession with the intent to distribute, drug possession without a proper tax stamp, having proceeds from drug activity and possession of drug paraphernalia. He is scheduled to appear next in court July 12.
10 things that are still illegal under Oklahoma's medical marijuana laws
Can't get a prescription for marijuana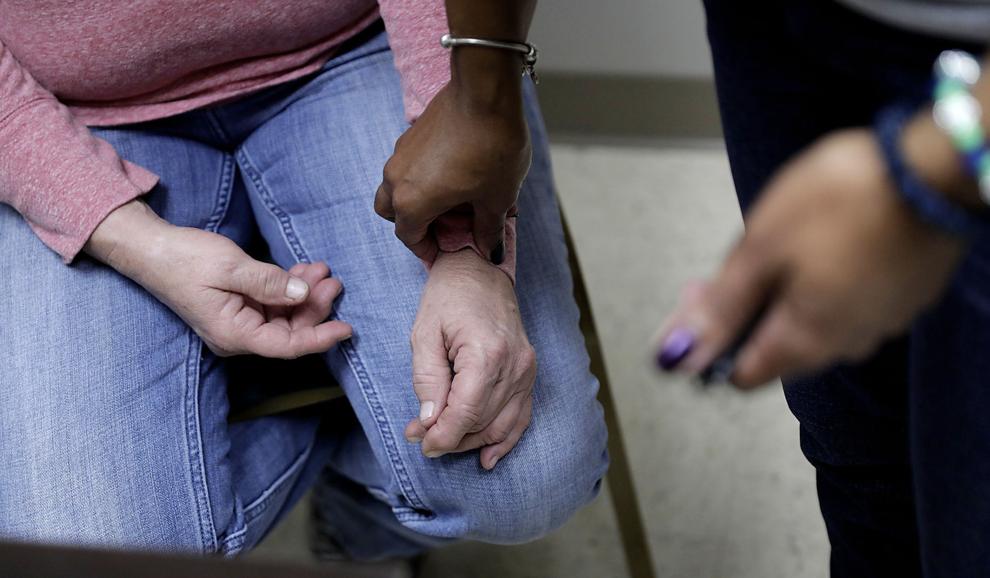 Can't use marijuana in the workplace or be impaired on the job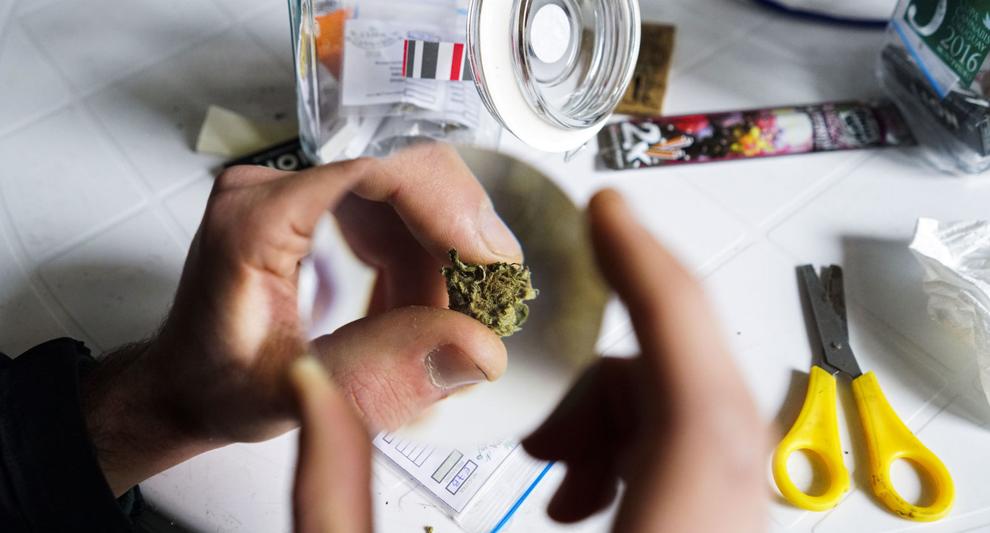 Can't transport marijuana across state lines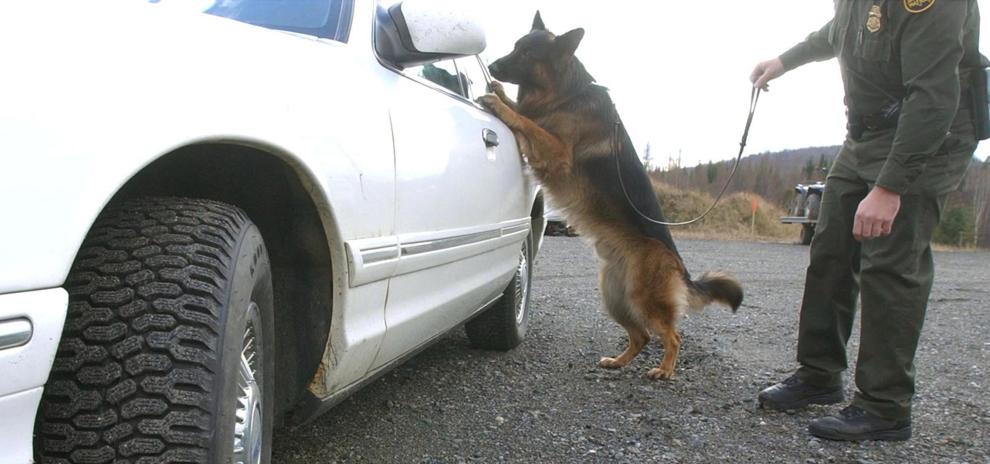 Can't get a doctor's recommendation inside a dispensary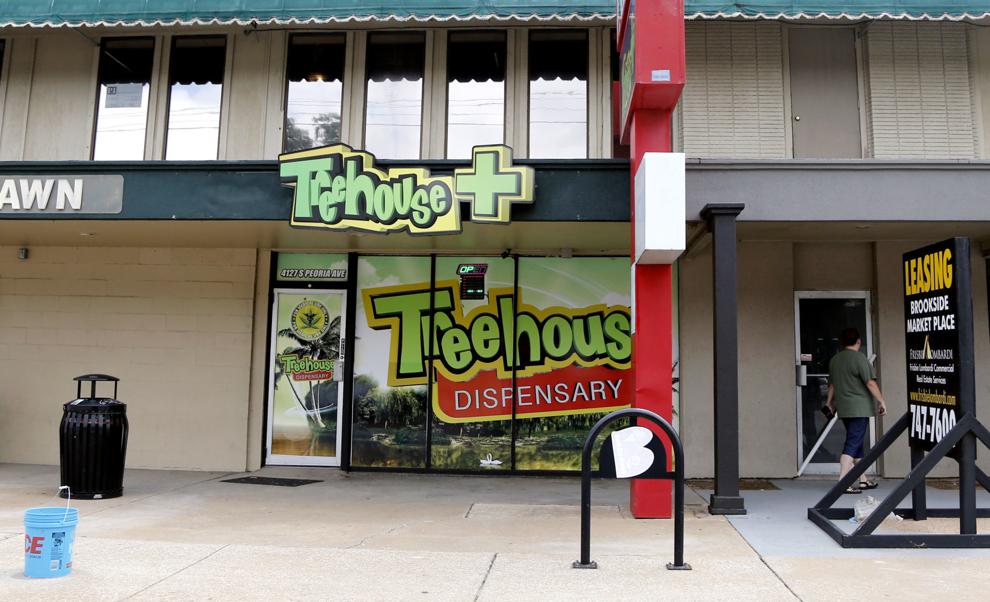 Can't try the product while shopping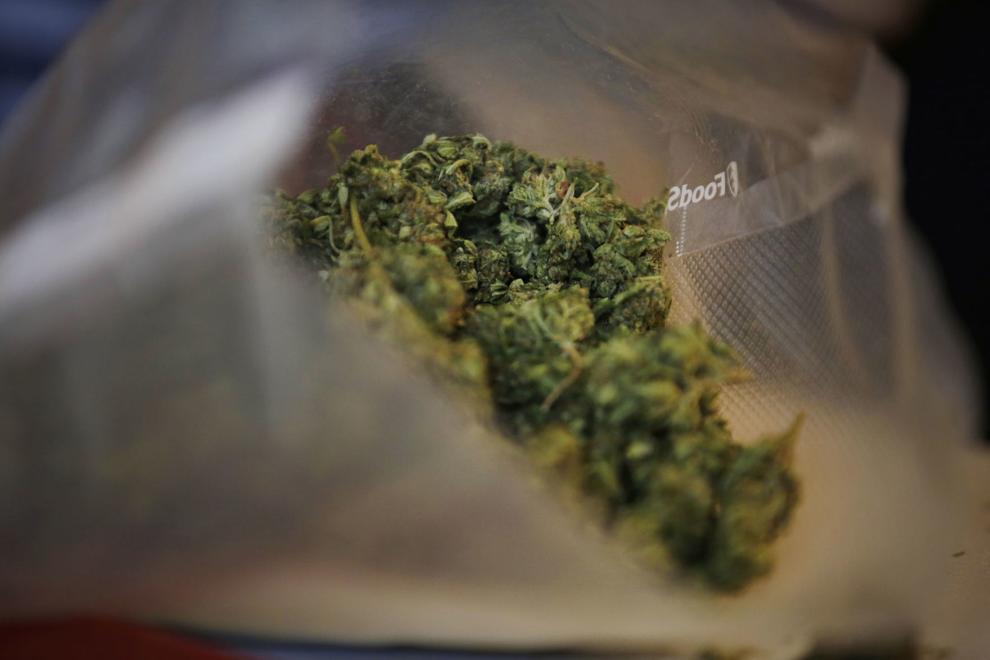 Can't smoke marijuana where tobacco also prohibited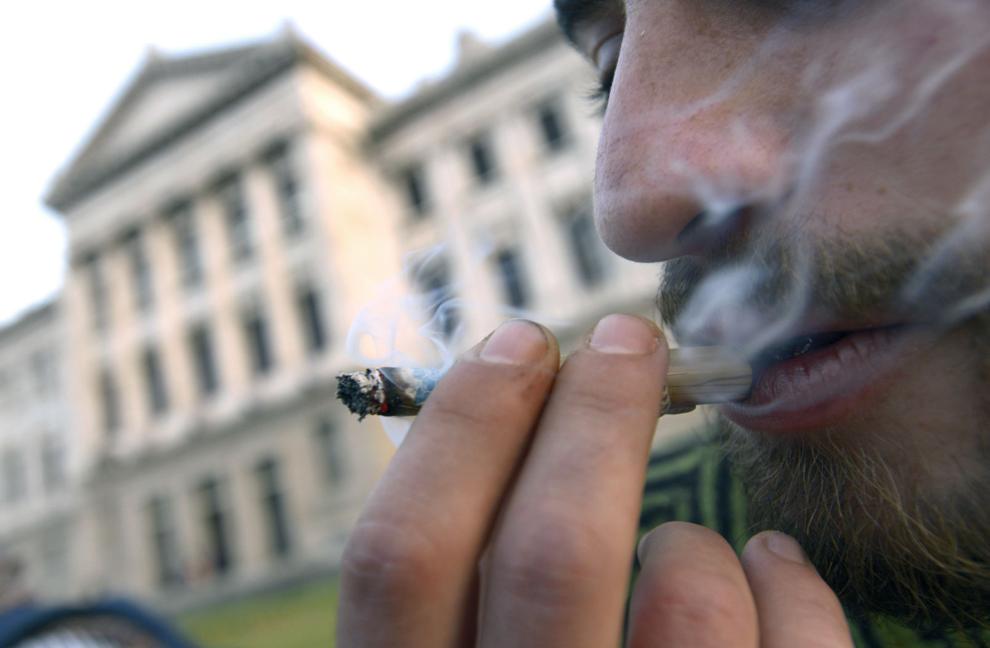 Can't give marijuana away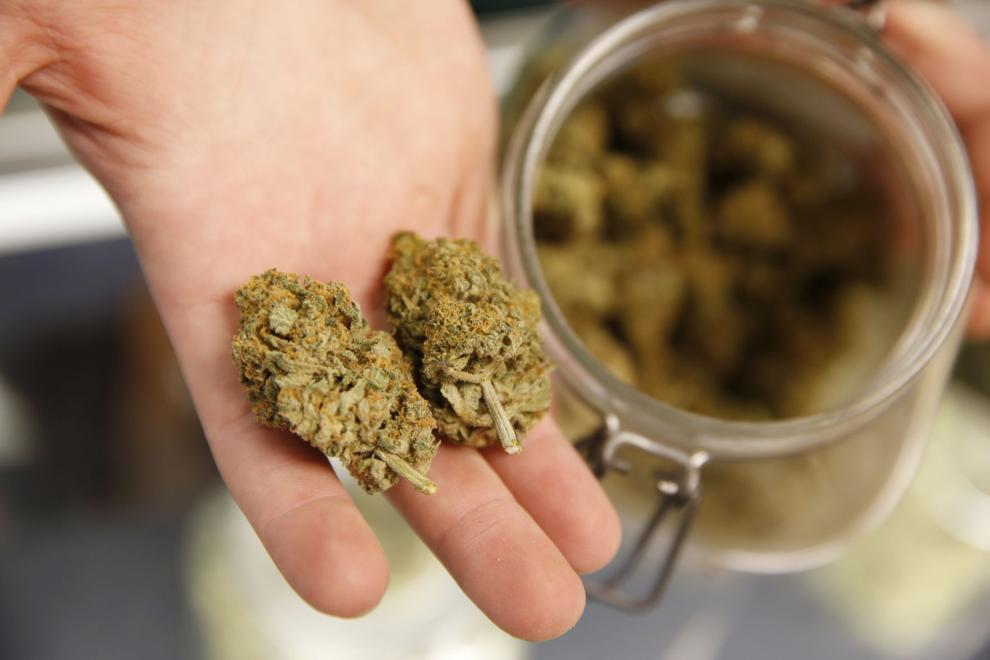 Can't drive while impaired on marijuana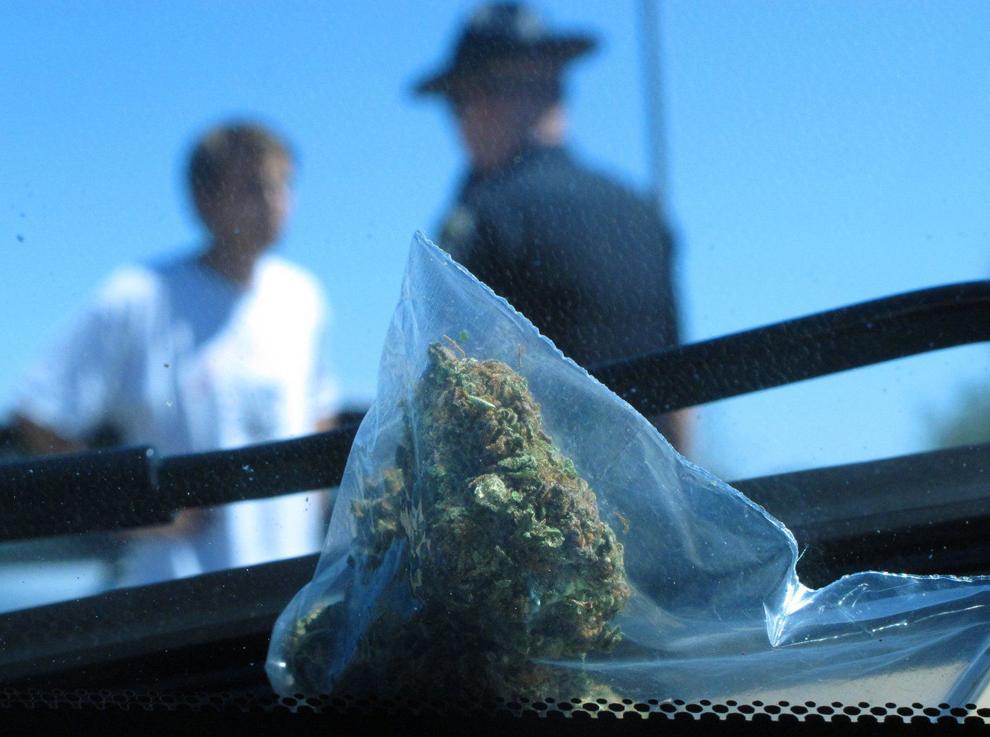 Can't possess an excessive amount of marijuana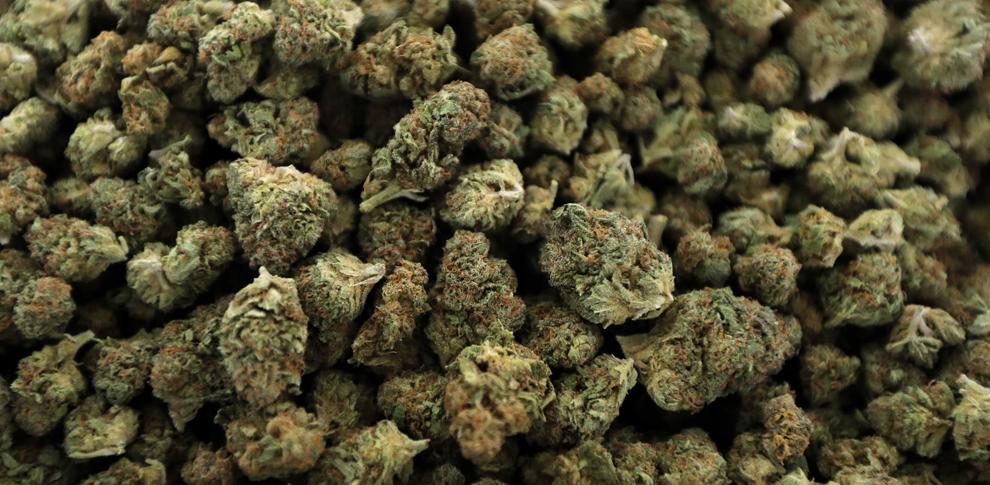 Can't smoke where you're told not to