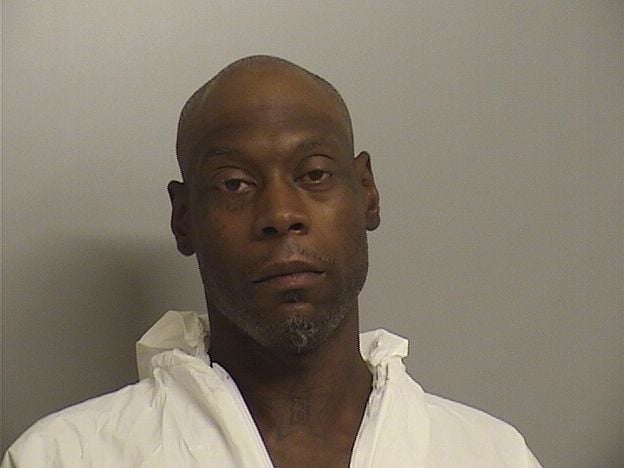 Police caught up to a man about 9 hours after he is accused of fatally shooting another man during a robbery at an east Tulsa apartment  early Wednesday.
Detectives found Andre Roberts and a woman loitering near the victim's car, which had been taken from the scene of the crime earlier that morning, in the parking lot of an east Tulsa motel, according to an arrest and booking report. 
A witness told them Roberts admitted to shooting the victim, who has yet to be identified, and said he "got the car" out of the deal, police said in the report. Another witness said they overheard Roberts and the woman discussing the incident and deciding the woman would "take responsibility," according to the report.
Surveillance video from the motel showed Roberts parking the victim's stolen car and "wiping it down," the report states. 
Both were taken into custody, and the woman told detectives she had met with the victim the day before, and she knew he would be coming into money so she met with him a second time. After a disagreement, she came back to the apartment with Roberts and confronted the victim, according to the report.
Roberts then shot the victim, and they ransacked his apartment searching for his money, the report states. 
Tulsa Police Department Public Information Officer Jeanne Pierce said officers responded to the shooting at the Colonial Park Apartments in the 7600 block of East 21st Street about 1:20 a.m. Wednesday. 
The victim had been shot in the chest in the kitchen of his apartment and was still alive when police arrived, Pierce said. The man told officers that a man shot him but couldn't give a description other than his race.
He was taken to a hospital and pronounced dead about an hour later, becoming Tulsa's 58th homicide victim of 2020. 
In an interview with detectives, Roberts reportedly admitted that he drove the victim's car only after being shown surveillance footage of himself doing so, but he "claimed not to be the mastermind" and refused to answer further questions, the report states. 
He was booked into the Tulsa County jail on a first-degree murder complaint Wednesday night. 
---
Featured video: Tulsa police chief says homicides, assaults on officers rising
Sign up for our Crime & Courts newsletter
Get the latest in local public safety news with this weekly email.