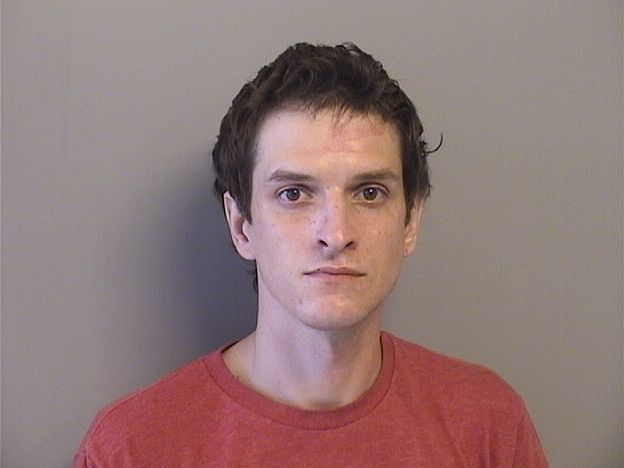 A Tulsa man facing accusations that he helped another man escape after the fatal shooting of one police officer and the serious injury of another officer attempted to hang himself while in jail, authorities said.
Tulsa County jail staff found Matthew Nicholas Hall, 29, unresponsive on his cell floor with a sheet tied around his neck about 5:15 p.m. Tuesday, according to jail documents.
Additional staff and medical personnel came to Hall's cell when he was found unresponsive.
"Medical (staff) began treatment and Hall began breathing on his own," a detention officer wrote in an incident report.
Hall is being held without bond in the jail on charges of accessory to murder and accessory to a felony punishable by four years or more in prison, according to court records.
Hall is accused of driving David Anthony Ware, 32, away from 21st Street and 89th East Avenue on June 29. Ware is accused of shooting Officer Aurash Zarkeshan and Sgt. Craig Johnson multiple times each during a traffic stop. Johnson died from his injuries, and Zarkeshan, as of Wednesday, remained hospitalized.
Zarkeshan had stopped Ware for having an expired tag on his vehicle, and Johnson arrived to back up Zarkeshan.
A struggle ensued during the stop, and Ware pulled a handgun from under the driver's seat and shot Johnson and Zarkeshan, police said.
Hall was seen parking just north of where the traffic stop occurred, according to a probable cause affidavit. Police say Hall was on the phone with Ware during the traffic stop and altercation with officers.
"David Ware was seen running to Matthew Hall's red Jeep Liberty and fleeing from the scene in the vehicle," an investigator wrote in the affidavit.
Police found Hall later that day and arrested him in connection with the shooting. He has remained jailed since then.
Hall's condition was unavailable Wednesday. A Tulsa County Sheriff's Office spokeswoman said she could not comment on inmate health issues.
Hall is scheduled for a preliminary hearing on Sept. 2.
---
---
Gallery: Memorial and tribute for Tulsa police officers
Sign up for our Crime & Courts newsletter
Get the latest in local public safety news with this weekly email.