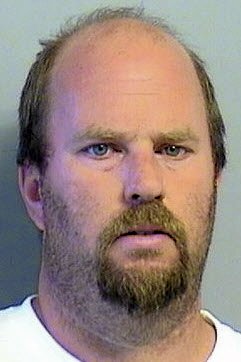 A Tulsa man who was convicted of pointing a gun and molesting two teenagers has been sentenced to 40 years in prison.
Christopher E. Reynolds, 39, pleaded no contest in March to five molestation counts and two counts of feloniously pointing a firearm. He pleaded guilty to one count each of lewd molestation and contributing to the delinquency of a minor, court records show.
The offenses occurred in 2008 and involved two boys who then were both 15, prosecutors maintained.
Reynolds had no deal with prosecutors regarding his punishment. Tulsa County District Judge Tom Gillert sentenced him this week to 40 years in prison, to be followed by 20 years of probation.
Because of an "85 percent" requirement, Reynolds must serve 34 years before he will be eligible for parole or release from prison.
The boys alleged that they were forced at gunpoint to pose with each other in sexual positions while naked from the waist down while Reynolds took pictures with a cell phone camera, a Department of Corrections background report indicates.
Assistant District Attorney Nalani Ching said Reynolds committed "despicable" acts with boys who trusted him.
The boys knew Reynolds, who allowed them to drink alcohol and smoke marijuana at his home, the DOC background report states.
Reynolds was charged with committing the offenses at a warehouse area in Tulsa and at his residence, court records show.
The allegations surfaced in 2010 after one boy was caught with his father's gun and disclosed that he was fearful of Reynolds, the background report says.
According to the report, Reynolds said no gun was involved.
He said he "looked upon" the boys and had them "act out a sex act," but he indicated that "they never touched each other" and that "I never exposed myself at all," that report says.
Reynolds has been in the Tulsa Jail since July 12.
---