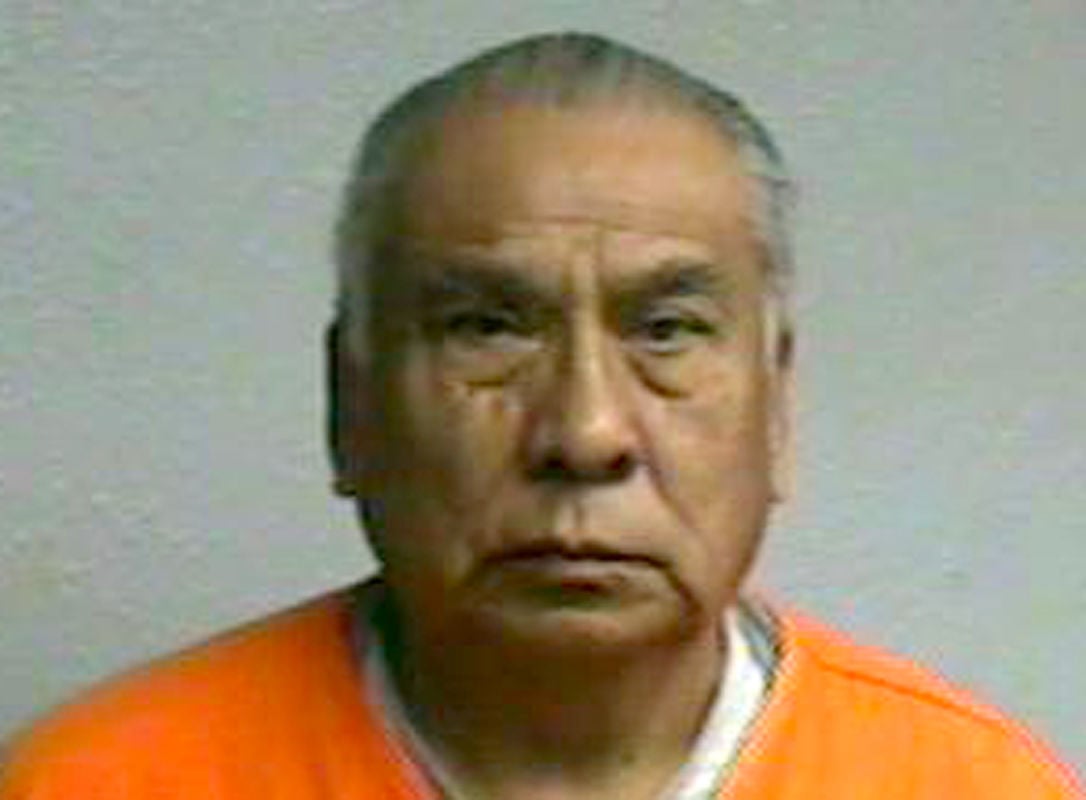 Jimcy McGirt, the man who won a landmark case that acknowledged that the Muscogee (Creek) Nation's historical reservation boundaries were never dissolved, was in federal court Friday to answer a criminal complaint that he sexually abused a 4-year-old in Wagoner County in 1996.
McGirt, 71, appeared before a judge via teleconferencing from the Muskogee County jail for his initial appearance on a federal charge of sexual abuse of a minor in Indian Country.
The complaint was filed before he was released from state custody in accordance with the Supreme Court decision, which reversed an Oklahoma Court of Criminal Appeals decision denying his jurisdictional challenge.
McGirt's next court appearance is Wednesday, when a preliminary hearing and detention hearing are scheduled to be held in Muskogee federal court.
For the past 23 years, McGirt has been serving a life-without-parole prison term, in addition to two 500-year sentences, after he was convicted of the 1996 rape, sodomy and lewd molestation of a minor in Wagoner County.
The victim was a relative of a woman to whom McGirt was married at the time.
McGirt was released from Oklahoma Department of Corrections custody Wednesday in response to the July 9 Supreme Court ruling, which said the state of Oklahoma didn't have jurisdiction when it tried him in state court.
Rather, McGirt claimed successfully that since the Muscogee (Creek) Nation reservation was never disestablished by Congress, he should have been tried in federal court because he was a member of the Seminole Nation and the state of Oklahoma didn't have jurisdiction against him where the crime is alleged to have occurred in Wagoner County, records show.
The Supreme Court, in a 5-4 ruling, agreed with McGirt's lawyers that the Muscogee (Creek) Nation reservation boundaries, which date to 1866, have never been diminished by Congress, the only entity that can take such action.
The reservation has an 11-county footprint that includes most of Wagoner County and much of the city of Tulsa.
After his release from state prison, McGirt was transferred to the Muskogee County Detention Center, where he continues to be held, said Chris Wilson, first assistant U.S. attorney for the Eastern District of Oklahoma.
The complaint, filed by federal prosecutors July 31, alleges that between Aug. 8 and Aug. 15, 1996, McGirt sexually abused a 4-year-old girl, according to the affidavit submitted in support of his arrest warrant by an FBI agent.
Wilson declined to say whether any witness issues were associated with prosecuting the case again 24 years after the crime occurred.
Records show that McGirt will be represented by Richard O'Carroll.
The Tulsa attorney has represented numerous high-profile clients, including former Tulsa Police Officer Shannon Kepler, who is serving a 15-year prison term after being convicted in 2017 of fatally shooting his daughter's boyfriend.
Kepler, a member of the Muscogee (Creek) Nation, has lodged an appeal that seeks the dismissal of his conviction based on the McGirt ruling.
---
Curtis Killman
918-581-8471
curtis.killman
@tulsaworld.com
Twitter: @loucardfan61